Instant Pot Wendy's Chili Copycat
Instant Pot Wendy's Chili is equally flavorful and hearty as the stovetop version! But it is quicker to make, it takes a fraction of the time and is perfect for sudden cravings!
It is cold outside and going out is not an easy option. And so, I create my favorite dishes right in my kitchen! With this copycat recipe, there is no more need to go to Wendy's. I like it with my Broccoli Cauliflower Salad, Baked Potatoes, and Tater Tots!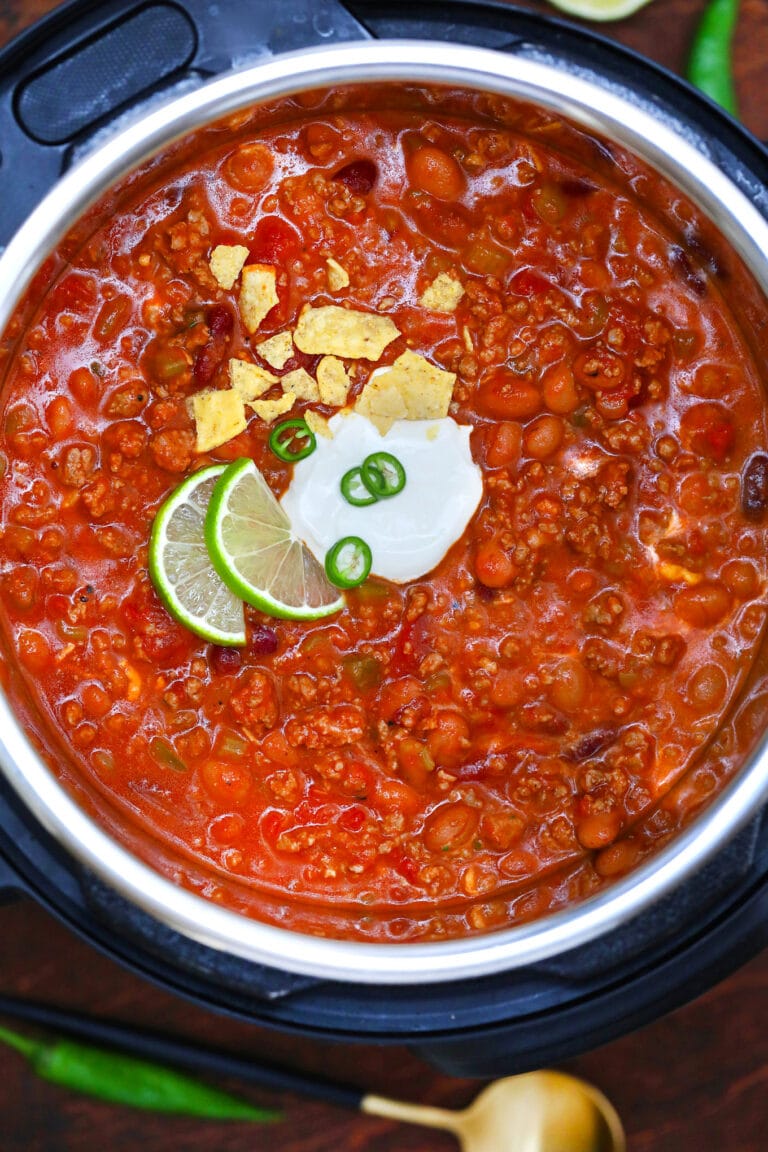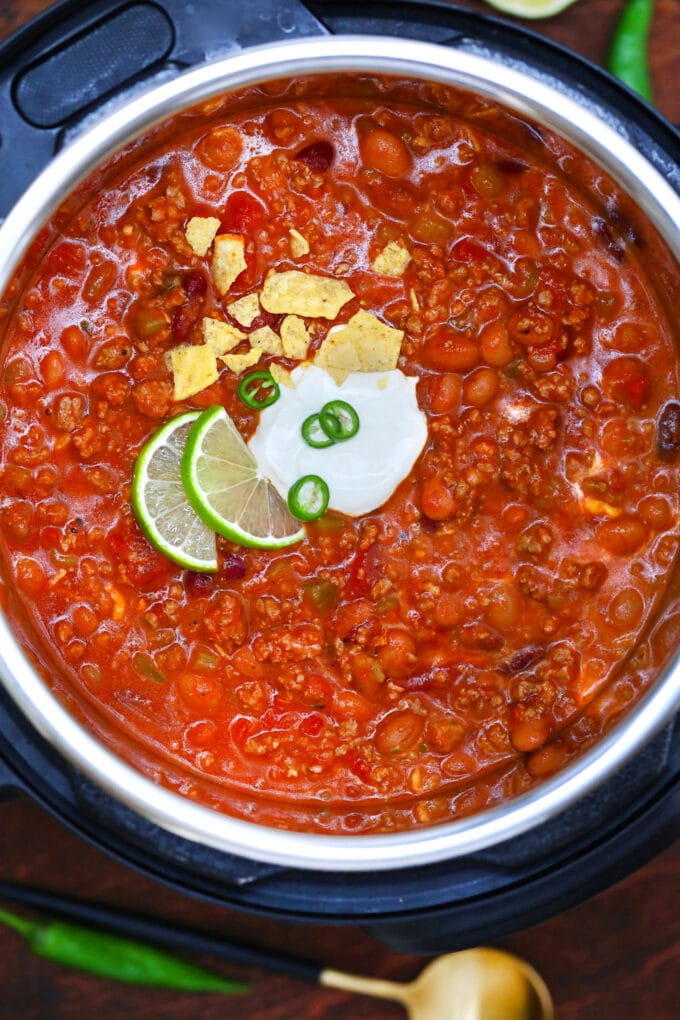 Pressure Cooker Wendy's Chili
Instant Pot Wendy's Chili is meaty, savory, and rich with all the vegetables, protein, and spices it contains.
At home, you will not have a stash of frozen cooked hamburger patties like the fast-food chain has. Wendy's uses these to make their chili. So, for the home cook, we use fresh ground beef instead.
Aside from that, this copycat recipe accurately gives the taste and texture of the real thing. You have unlimited freedom, too, when it comes to taste and how much of each ingredient you want it to have.
If you want more meat, then, you are free to add more. If you do not like beans, then, you can leave them out, too.
Using the Instant Pot cuts the cooking time significantly. The stovetop version will require about an hour of simmering alone. But using the IP will only set you back just a few minutes of actual pressure-cooking. Isn't it convenient?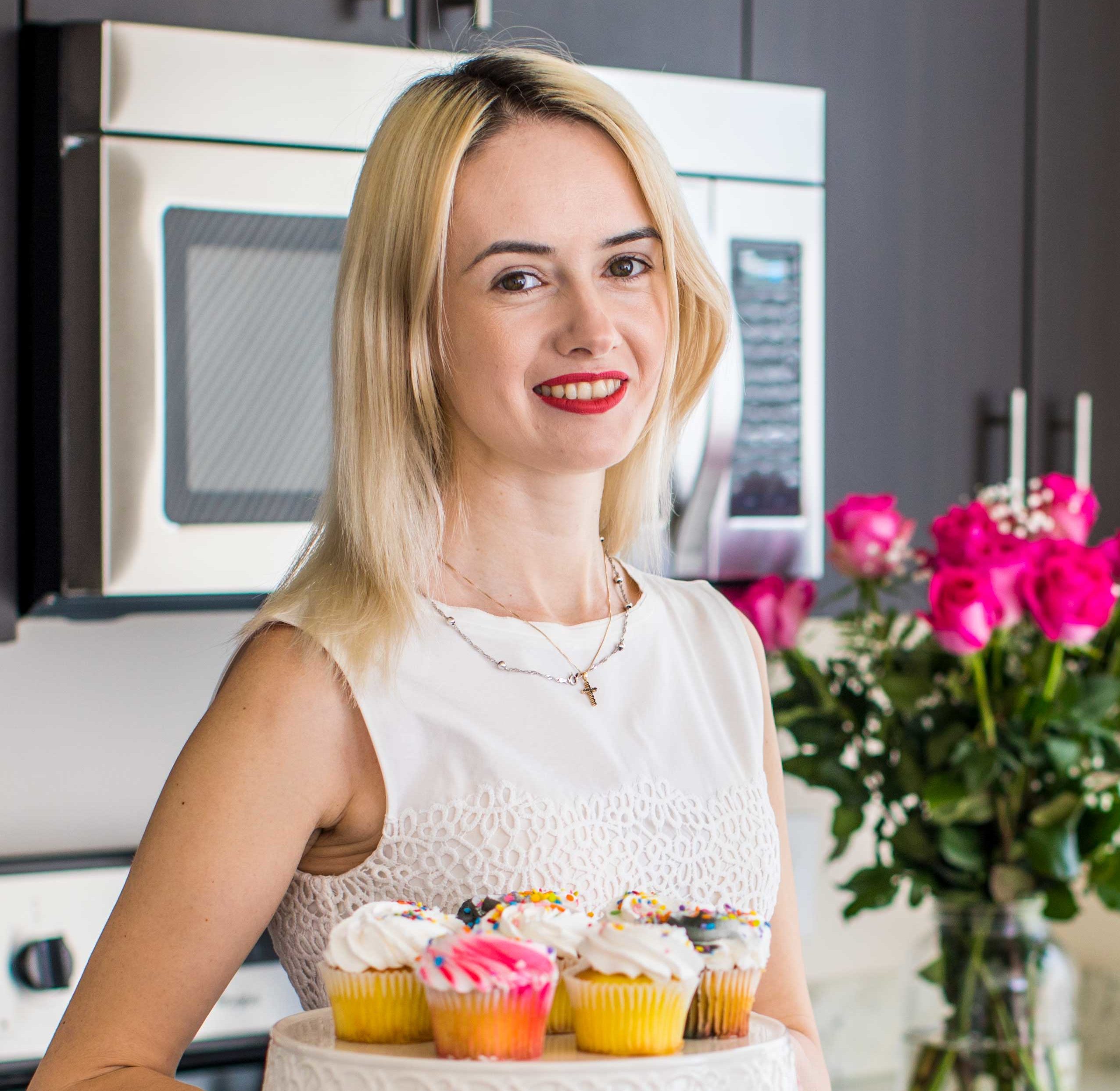 Follow us on Pinterest for more delicious recipes!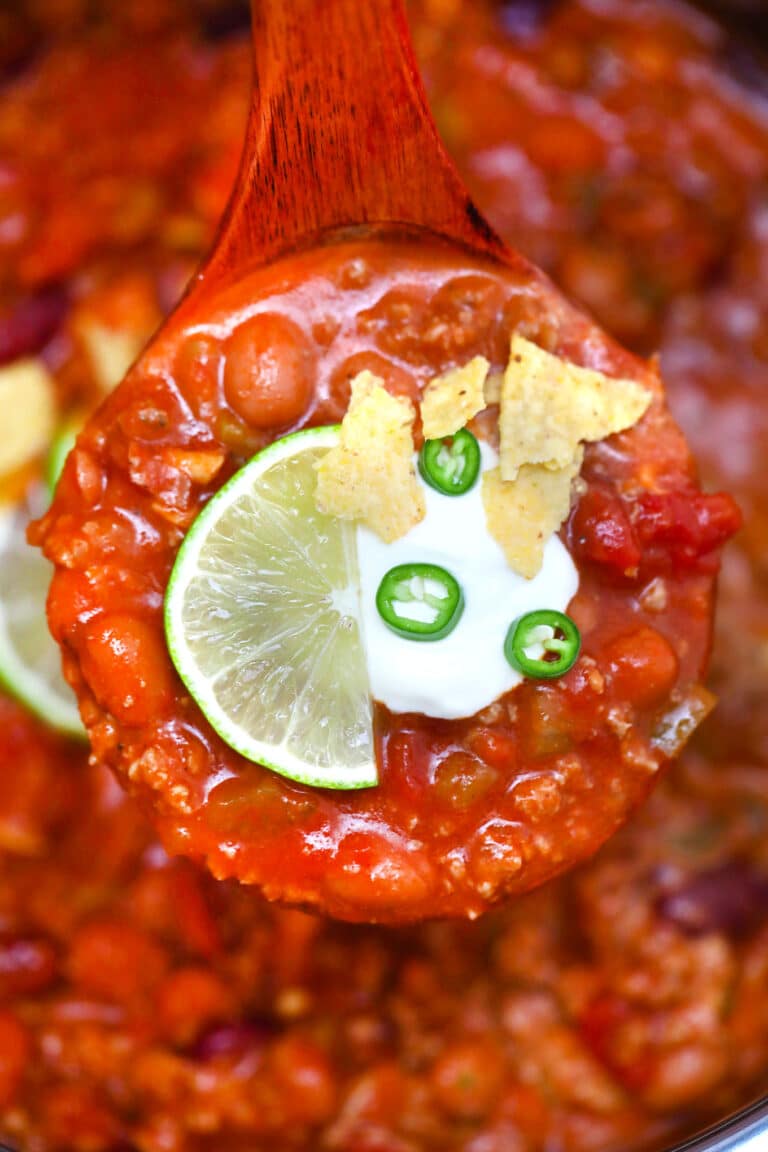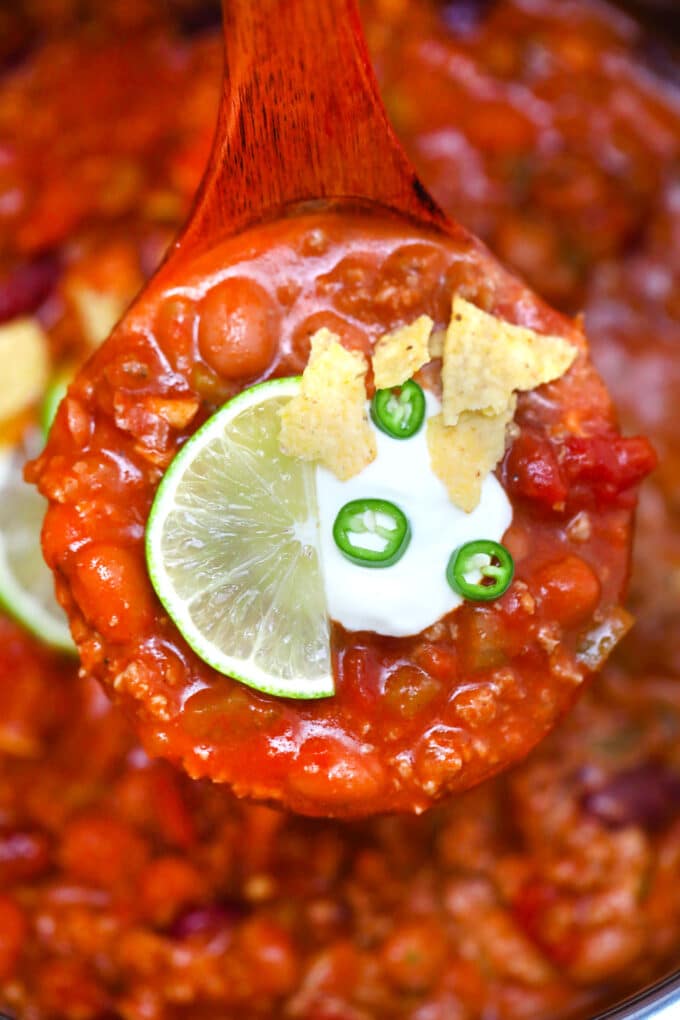 What is in Instant Pot Wendy's Chili?
For this recipe, you will need these main ingredients:
Ground beef: You can substitute or combine ground turkey. The leaner the beef is, the better.
Spices: Prepare cumin powder, chili powder, paprika, cocoa powder, black pepper, and salt.
Beans: For this recipe, I use kidney beans and pinto beans. You can also have pink beans.
Tomatoes: Since the base is mostly made up of tomatoes, then, you need tomato sauce, stewed, and diced tomatoes.
Other Vegetables: Adding celery is a must. If you do not, then, it will not taste authentic. Other veggies to add are bell pepper, onion, and garlic.
Toppings: I like putting sour cream, shredded cheese, and green onions. They taste great and they look beautiful against the red chili, too.
How to make Instant Pot Wendy's Chili:
Sauté: Use the sauté function of the IP to brown the beef. You can drain the fat if you find it excessive. Then, you can also add vegetables and cook for a few minutes.
Combine: Stir in the rest of the ingredients except for the tomatoes. When you add the tomatoes, just put them on top of everything else so they will not touch the bottom of the pot where they can burn easily.
Cook: Set the IP accordingly and wait for it to be done. Then, depressurize. All the details are in the recipe card below. The actual cooking will not take long and be careful with opening the lid upon releasing the pressure.
Serve: Open the lid, stir everything, and ladle portions in small bowls. Garnish and serve warm!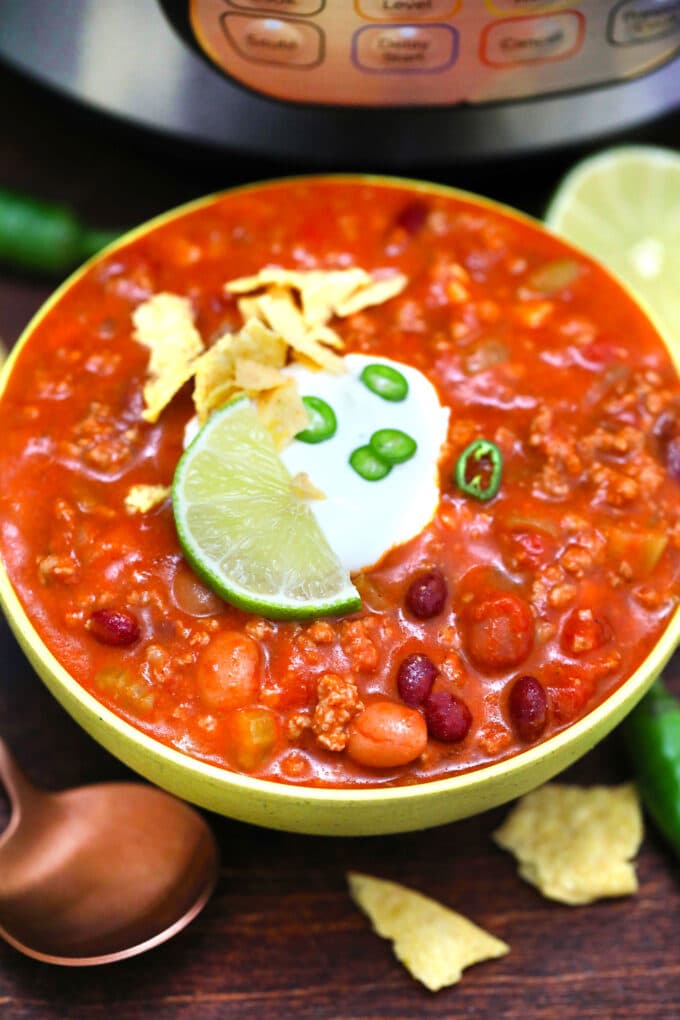 How to make stovetop Wendy's Chili:
You can use the Dutch oven for this. For the details, read this recipe for the stovetop version.
Is Wendy's Chili good for you?
The large fast-food version has only 250 calories with only 7 grams of fat. It is protein-rich and fiber-rich making it quite a great option for those wanting to lessen their calorie intake.
But the homemade version is better in my opinion. Making this from scratch means that you can leave out the preservatives.
How to Store:
Refrigerate: Cool it down completely and store in airtight containers in the fridge for up to 4 days.
Freeze: To extend the shelf life to 4 months, you can put it in freezer bags. Remember to thaw first before reheating.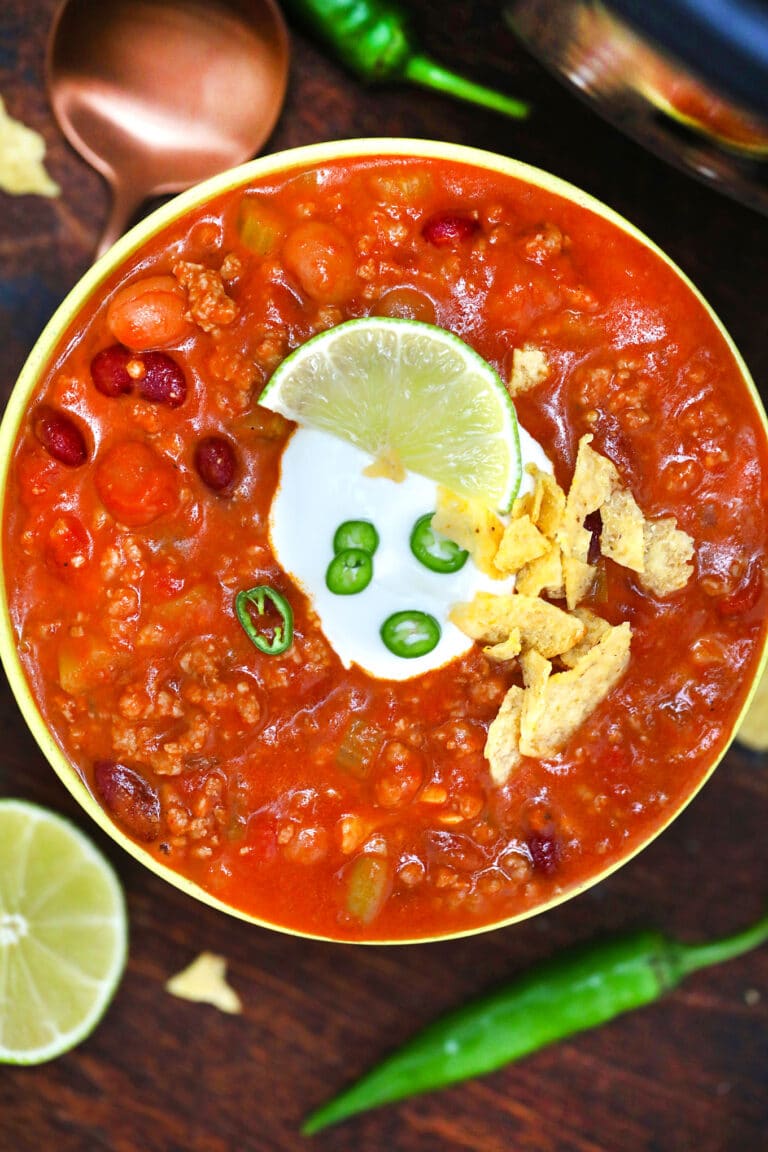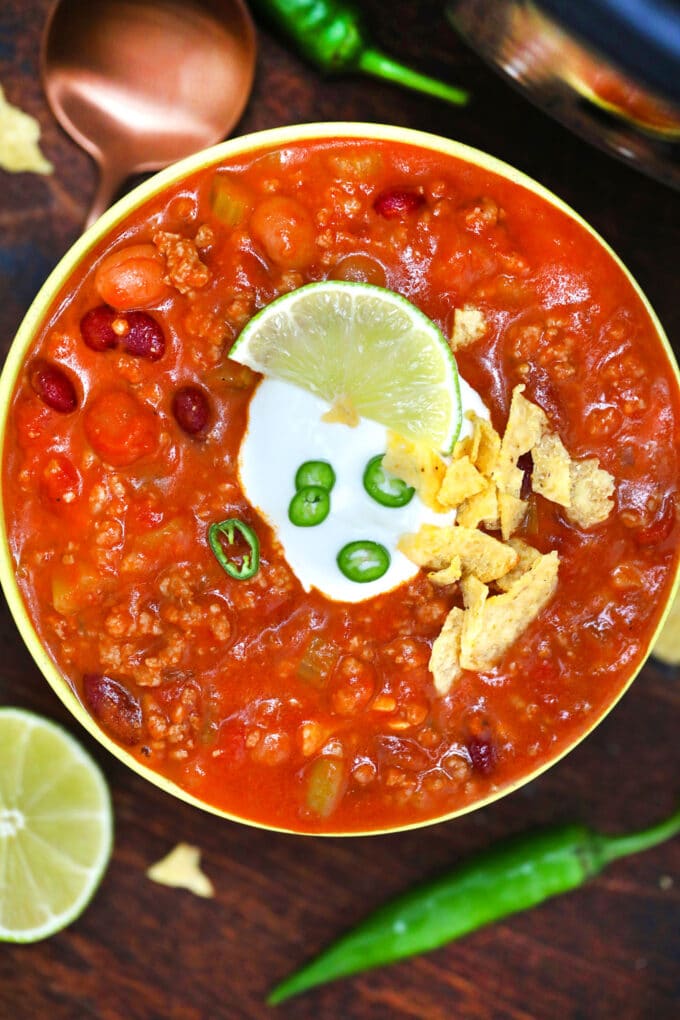 Recipe Tips:
Serve it with cornbread, potato side dishes, or nachos.
The leaner the beef, the better it is for you to keep the flavor. Draining any fat may lose of that meaty flavor that you want.
Feel free to vary the amount of chili powder depending on your tolerance to spicy food.
Save Recipe
Instant Pot Wendy's Chili Copycat
Author: Catalina Castravet
Serves: 6 servings
Prep time:

20

minutes
Cook time:

30

minutes
Total time:

1

hr

10

mins
Ingredients
Chili:
2 lbs ground beef
1 onion (diced)
2 ribs celery (chopped)
1 green bell pepper (chopped)
4 cloves garlic (minced)
2 cans 10 ounces each - diced tomatoes with green chiles
14 ounces can crushed tomatoes
14 ounces can tomato sauce
14 ounces can kidney beans (not drained)
2 cans 14 ounces each - pinto beans (not drained)
1 cup beef broth (optional)
1 tablespoon white vinegar
Spices:
1 tablespoon cumin powder
1/4 cup chili powder
1 tablespoon paprika
1 teaspoon cocoa powder
1 teaspoon ground black pepper
2 teaspoons salt (or to taste)
Toppings:
Shredded cheddar cheese
Sour cream
Diced avocado
Diced jalapeno peppers
Chopped green onions
Instructions
Select Sauté and once your IP reads Hot, add the oil.
Once the oil is hot, add the beef to the pot and DO NOT move for 3 minutes, to get a nice sear on it. Using a wooden spoon, break down the beef and continue cooking for another 5-7 minutes, stirring constantly until the beef is browned well. Drain excess fat.
Add the diced onion and minced garlic and cook for another 2 minutes, stirring often.
Add all the SPICES to the beef, stir and cook for 1-2 minutes.
Now you need to deglaze the pot, when you sear the beef lots of bits and pieces stick to the bottom of the pot, which can later contribute to burning and your pressure cooker won't pressurize.
Add 1/2 cup of the beef broth to the pot and using a wooden spoon, scrape the bottom of the pot until it is clean. Cook the beef in the broth for 5 minutes, to reduce the moisture.
Add the rest of the ingredients from the CHILI section except the tomato-based ones. Stir well to combine.
Add the crushed and diced tomatoes, also the tomato sauce on TOP of the meat mixture. Do not stir.
Close the IP with the lid. Turn the steam release vent to 'sealing' and using the manual setting, set it to cook for 12 minutes at High Pressure.
When the cooking time is up, allow the pressure to reduce on its own without opening the steam release vent for 15 minutes, this is called Natural Pressure Release. After 15 minutes gently release the rest of the pressure by opening the vent.
Open the lid and gently stir the chili.
If you prefer the chili thicker: turn on the Sauté function, use the 'adjust' button to turn it the medium heat setting.
In a small bowl mix 1 tablespoon of cornstarch with 2 tablespoons of water until dissolved and add it to the pot. Gently stir to combine and let it simmer for 5 minutes until it thickens.
Season with salt and pepper to taste.
Serve hot with cornbread, and favorite toppings.
Calories: 643 Carbohydrates: 49 Protein: 40 Fat: 33 Saturated Fat: 12 Cholesterol: 107 Sodium: 2027 Potassium: 1769 Fiber: 15 Sugar: 13 Vitamin A: 1250 Vitamin C: 42 Calcium: 207 Iron: 10
Save Recipe
More recipes you might love