Wendy's Chili Copycat Recipe
Wendy's Chili Copycat recipe is hearty, versatile and full of flavor! Adjust it to your taste and enjoy it at home with your favorite toppings!
Copycat recipes like this are enjoyed by families wanting to eat their fast food favorites more frequently minus the hassle of going out. Well, at least in my family, that is why I have many of these copycat versions! Try my recipes for Cheesecake Factory Original Cheesecake, PF Chang's Crispy Honey Shrimp, and Chipotle Black Beans!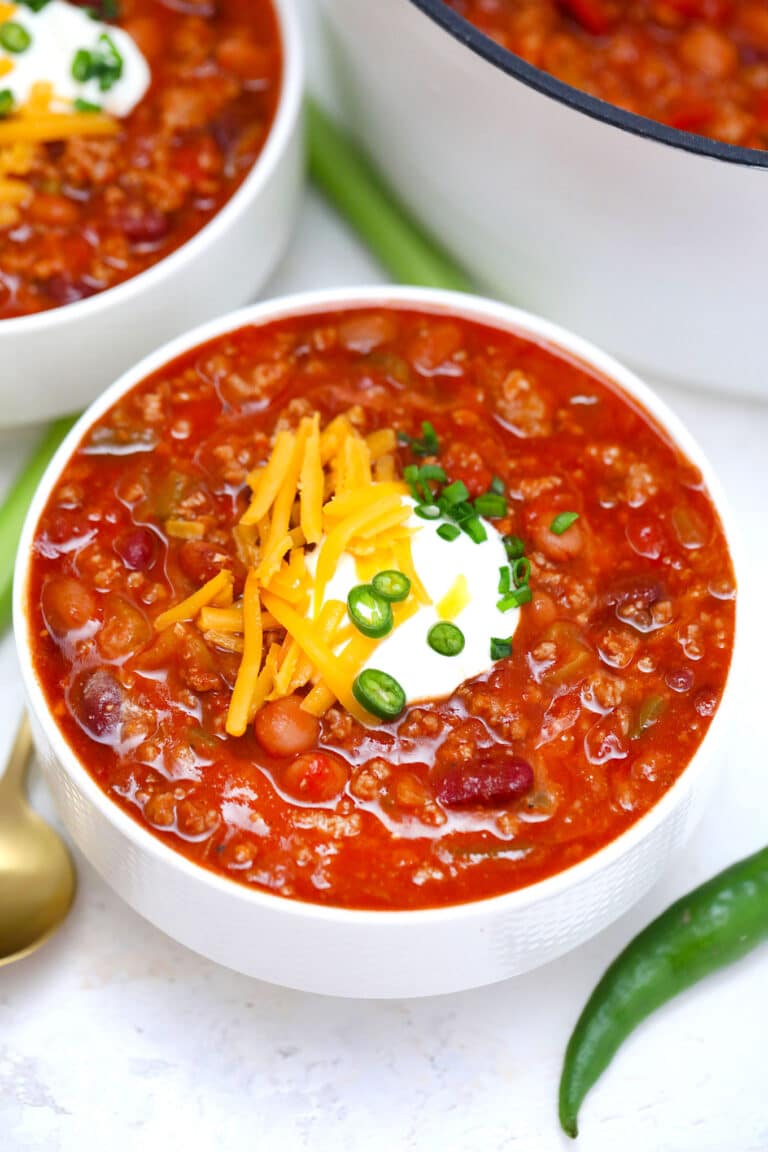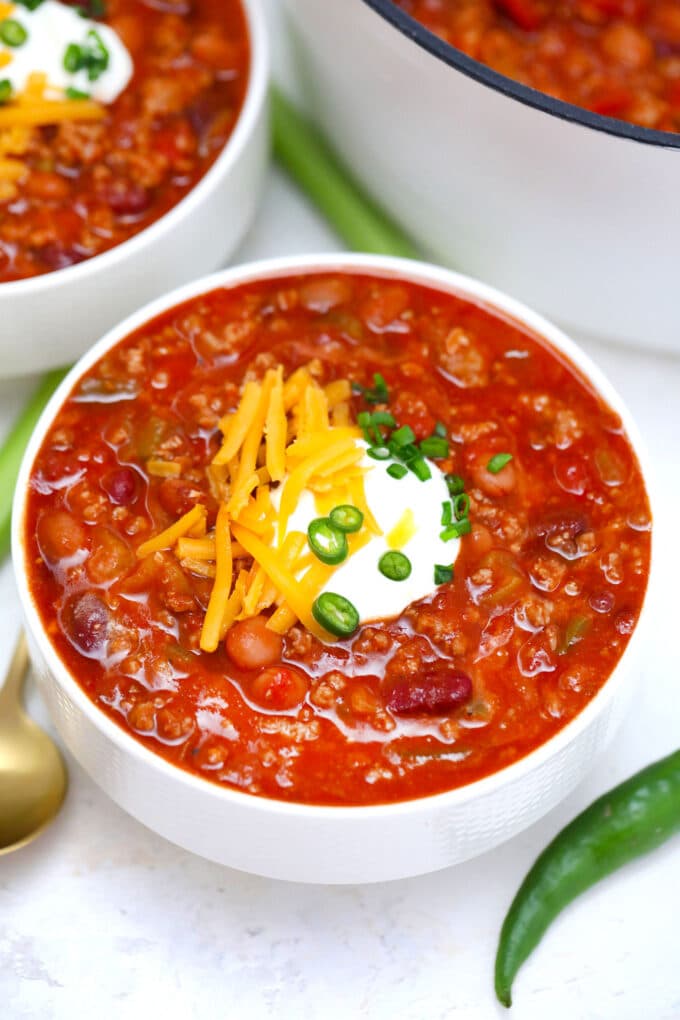 Wendy's Chili Copycat Recipe
This Wendy's Chili Copycat recipe is a close match to the real thing! It is hearty, rich, and comforting. I even get rave reviews from friends telling me how spot on my version is, or better even!
I love Wendy's Chili and I always have it when we eat there. It is a tasty addition to baked potatoes or French fries. No wonder that people of all ages order this best-selling menu item.
It took me only a few visits though to make me try making it at home. And I am sharing this with you now in perfect timing with the popular fast-food chain's 50th-year celebration this 2019!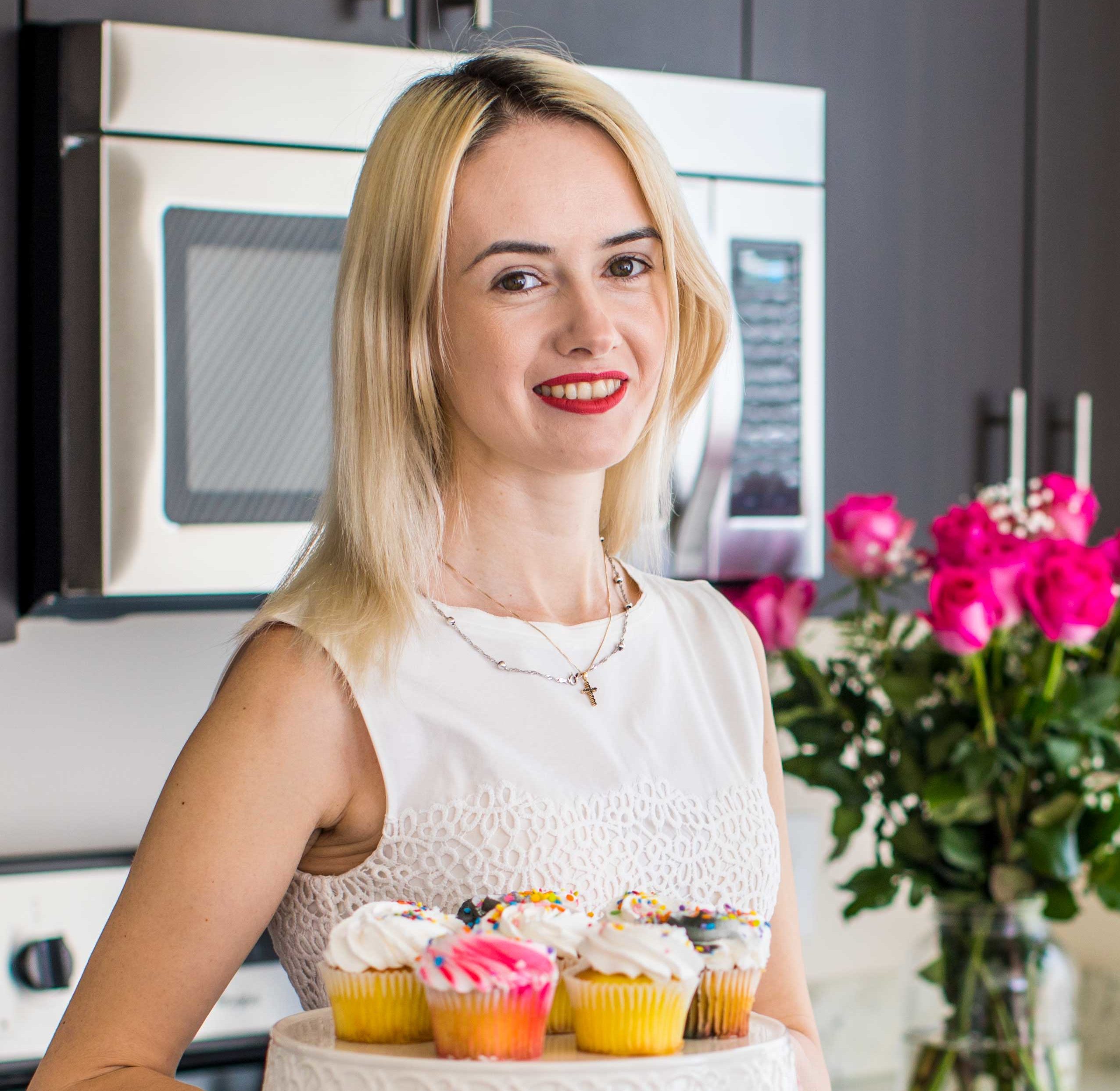 Follow us on Pinterest for more delicious recipes!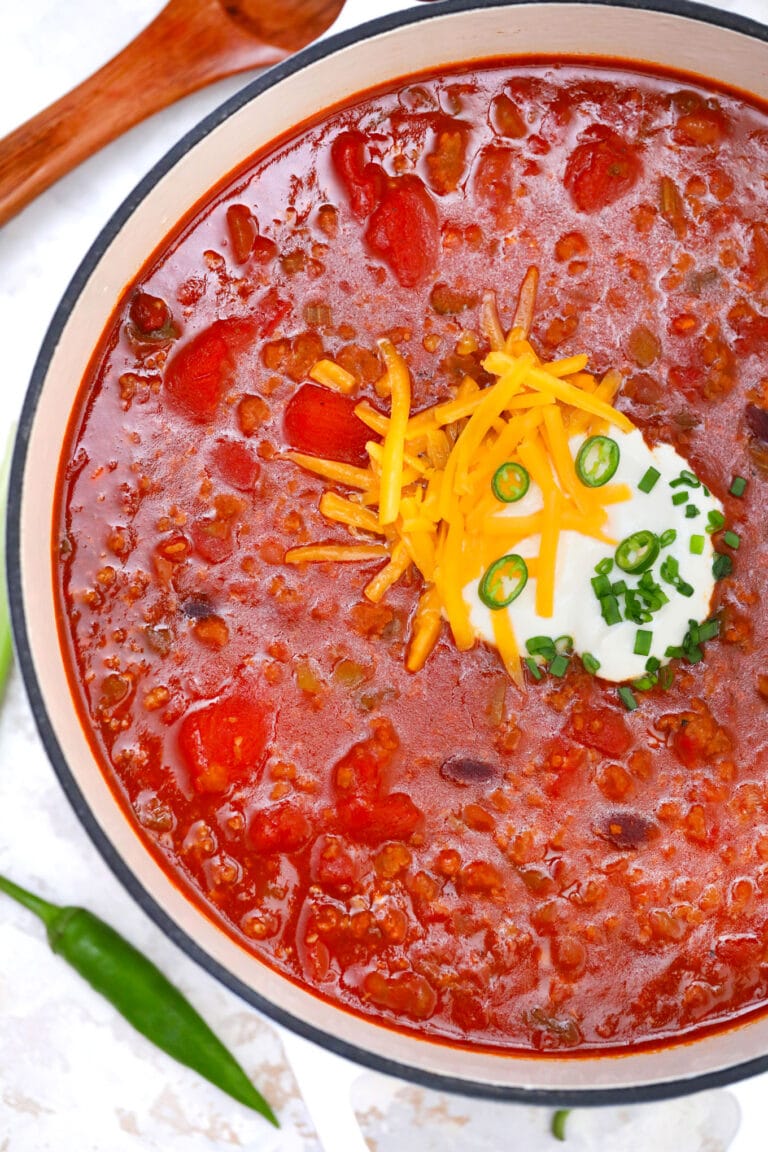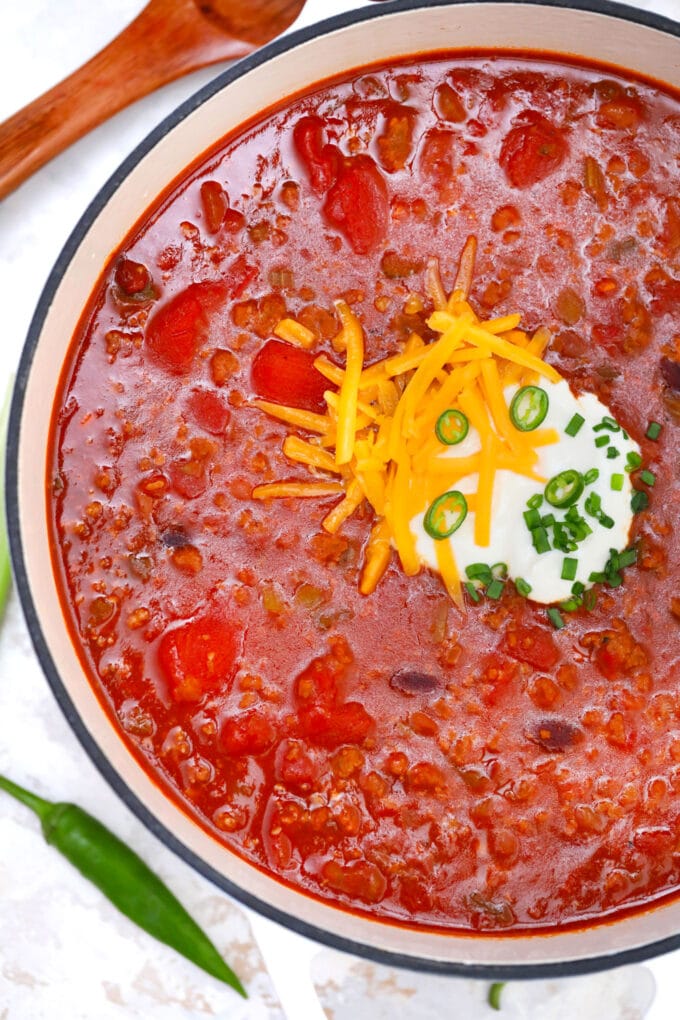 What's in Wendy's Chili soup?
It is made with unused hamburger patties that were frozen properly to preserve and then later turned into this awesome dish. And that is a good way for them to repurpose the patties to lessen their waste.
But, did you know that the large serving contains only 250 calories? It has 23 grams of protein, 23 grams of carbs, and 7 grams of fiber.
Hence, it is a low-fat dish that can make you feel fuller for longer. Pair it with a vegetable salad and you get yourself a complete meal. Skip the croutons and dressing if you want to cut more calories.
How to Make Wendy's Chili Copycat Recipe:
Brown the meat: In a large Dutch oven or pot over medium heat, place the meat and allow the fat to render. When the beef is no longer pink, discard any fat, and then, add in the onions to sauté.
Add the ingredients: Add the rest of the ingredients to the pot then, do a quick stir.
Simmer: Allow the whole dish to simmer, occasionally stirring.
Serve: Ladle portions in small bowls and top with your favorite toppings. Then, serve.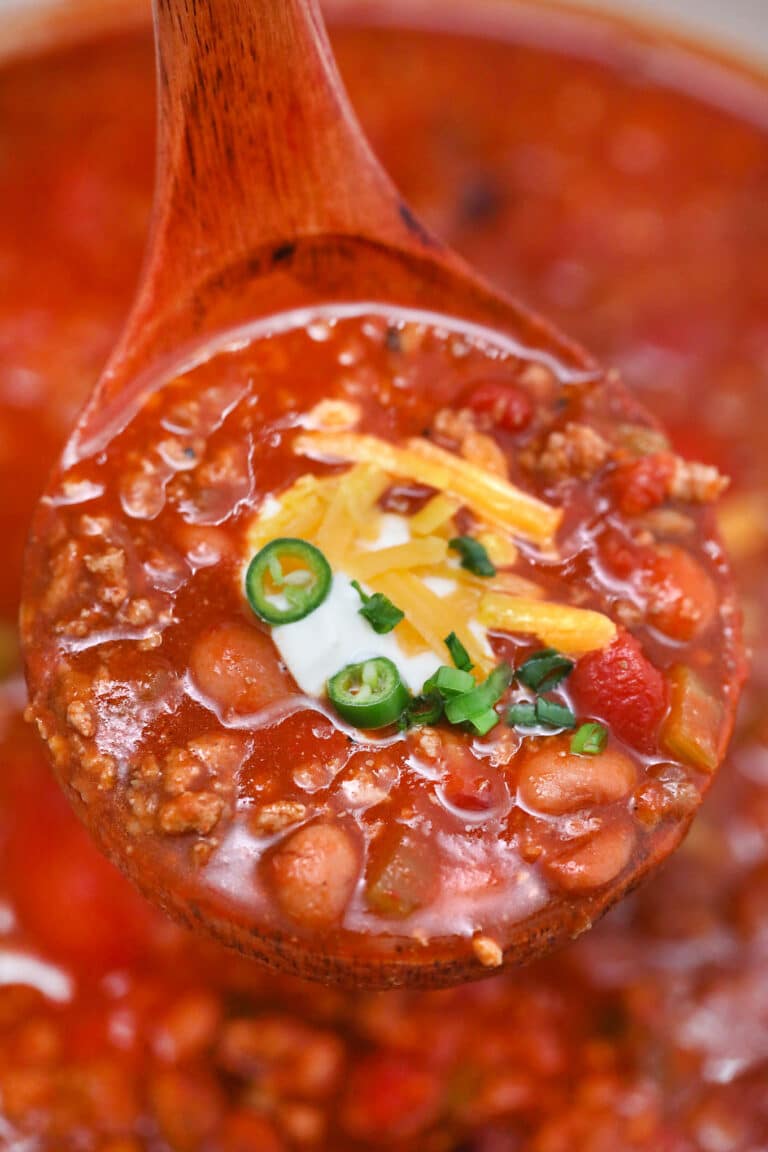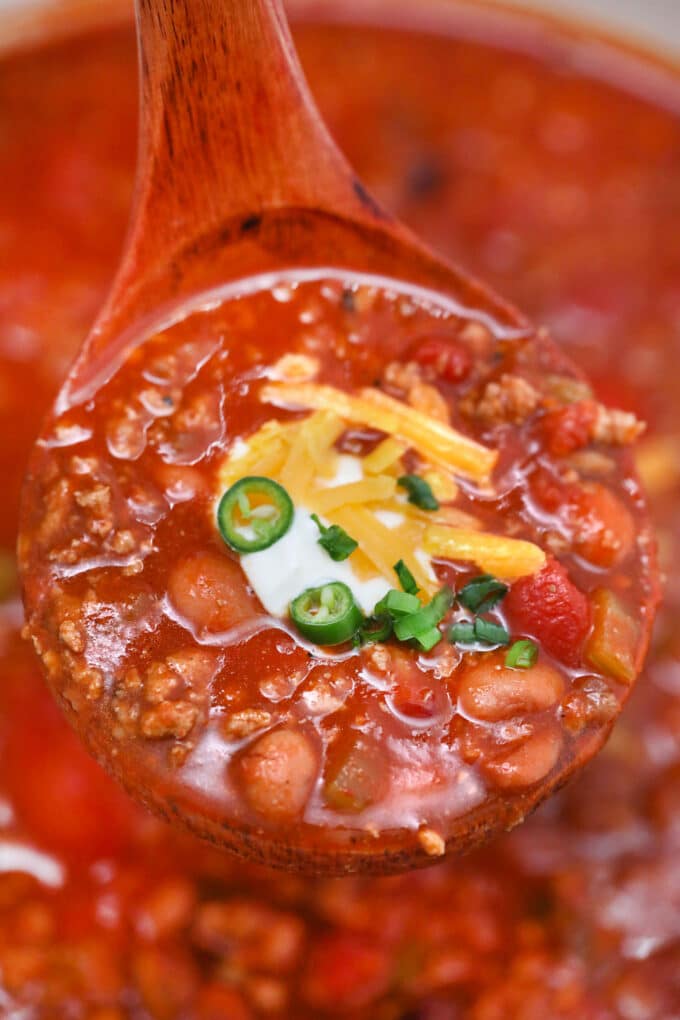 How to Make Wendy's Chili Copycat in the Crockpot:
Using the crockpot allows maximum flavor extraction over the long hours of cooking. Just place everything in it then, cook on HIGH for 7 hours or so, or LOW for at least 4 hours.
You can brown the meat and saute the onions, too, before adding them in the crockpot. But you can skip it, too.
Great Topping Suggestions:
You can put any topping that you like and here are some suggestions:
cheddar cheese
sour cream
green onions
tortilla chips
croutons
sliced avocado
crackers
white onions
jalapenos
black olives
cilantro
lime wedge
dark chocolate chips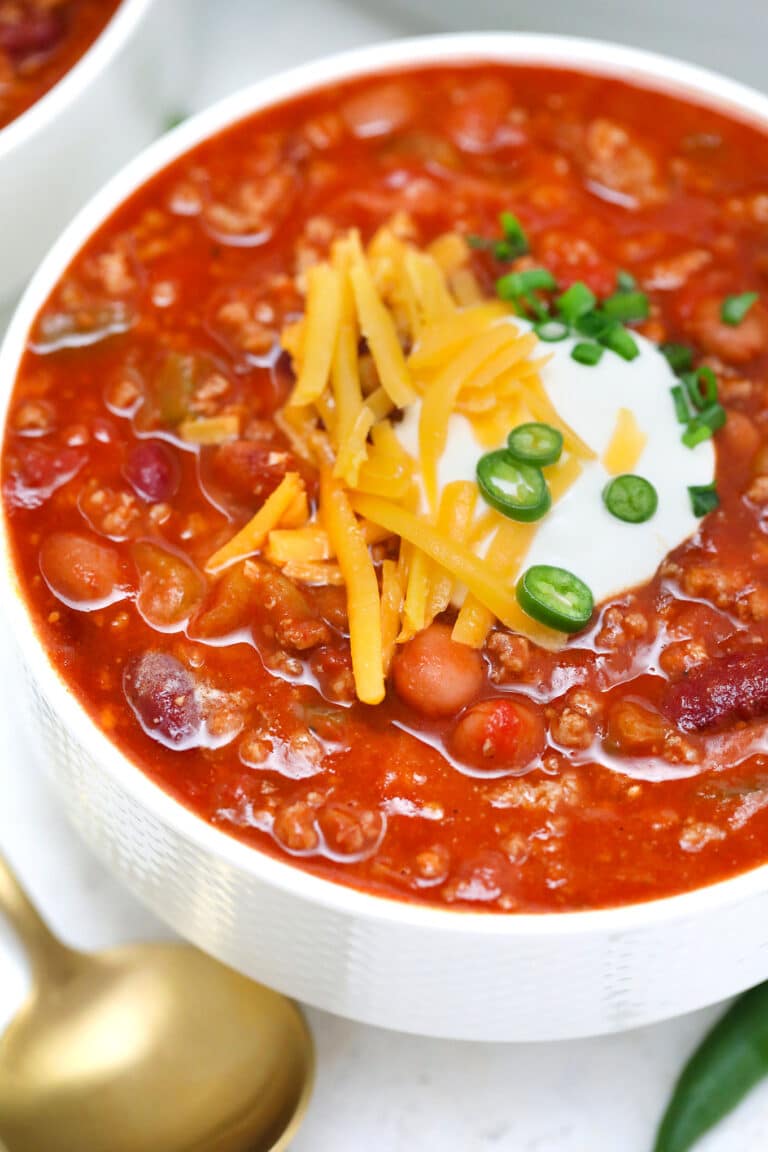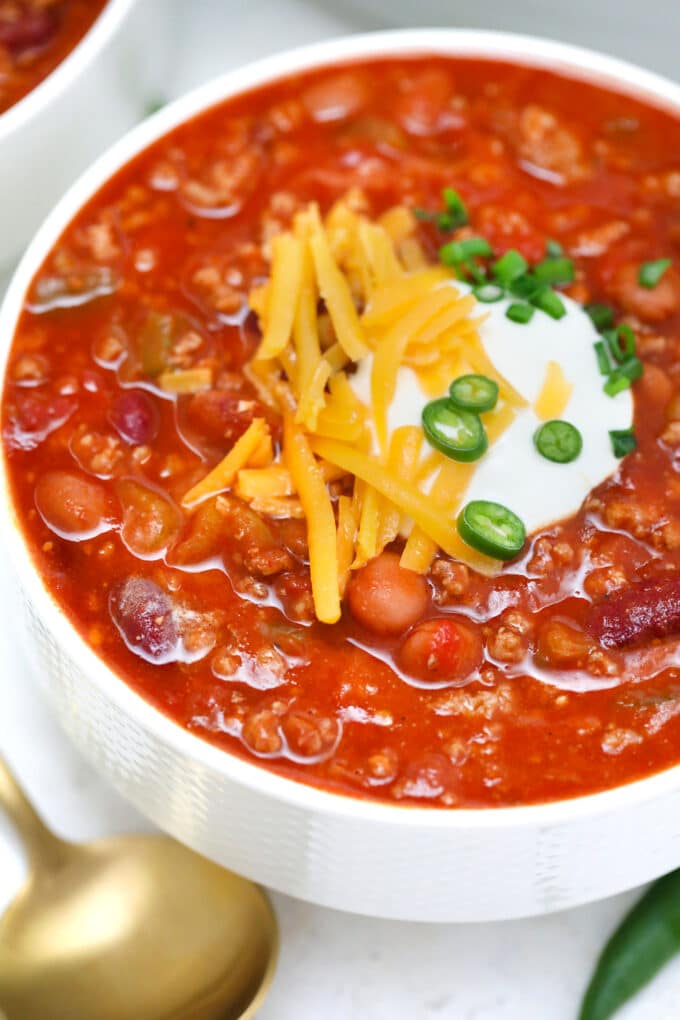 How to Store
Refrigerate: Store leftovers within two hours of sitting out. Put them in airtight containers and store in the refrigerator for 3 to 4 days.
Freeze: Put leftovers in freezer bags and store for 4 months or more. To reheat, thaw first the frozen ones in the fridge.
Recipe Tips:
Make a double batch to serve half for now and store the other half in the freezer for later use.
Feel free to adjust the heat in this dish by varying the amount of chili and cumin powder.
Use ground turkey instead of beef if you like, or tofu in place of the meat to make it vegetarian.
Get a small amount of liquid from the chili and put it in a small bowl. Dissolve some flour in this liquid, and then, put the liquid back into the pot. This will result in a thicker chili.
Save Recipe
Wendy's Chili Copycat Recipe
Author: Catalina Castravet
Serves: 6 bowls
Prep time:

20

minutes
Cook time:

1

hour

20

minutes
Total time:

1

hr

40

mins
Ingredients
Chili:
Seasoning:
Toppings:
Nutrition information
Calories: 674
Carbohydrates: 57
Protein: 41
Fat: 33
Saturated Fat: 12
Cholesterol: 107
Sodium: 2367
Potassium: 2018
Fiber: 16
Sugar: 17
Vitamin A: 1547
Vitamin C: 50
Calcium: 238
Iron: 11
Save Recipe
More recipes you might love