PF Chang's Crispy Honey Shrimp Copycat
PF Chang's Crispy Honey Shrimp Copycat Recipe is super easy and delicious. Made in the comfort of your home in just 30 minutes.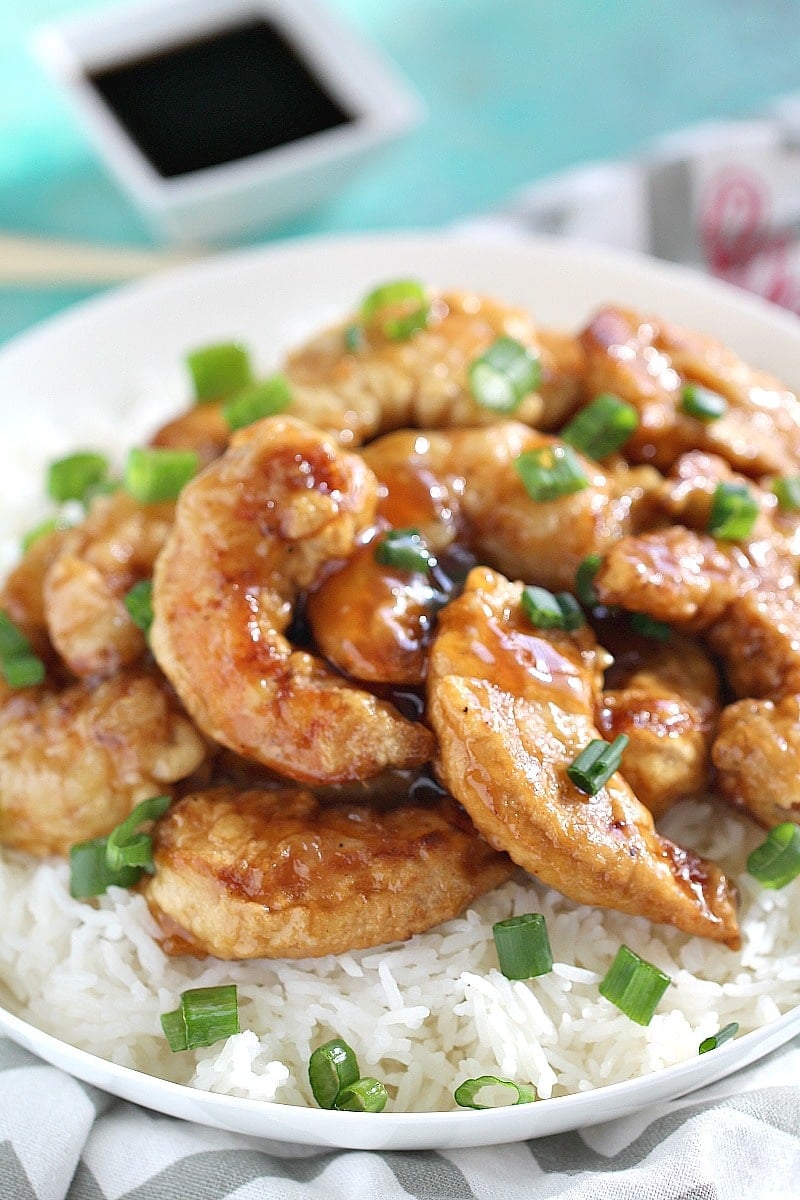 PF Chang's Crispy Honey Shrimp Copycat
PF Chang's Crispy Honey Shrimp is definitely a menu favorite when we eat at the restaurant. It's so good that I decided to make it at home, with much better ingredients and also less money. This PF Chang's Crispy Honey Shrimp Copycat recipe is super easy to make and you will have dinner ready in 30 minutes! My other favorite shrimp recipes are Spicy Garlic Shrimp and Bacon Wrapped Shrimp.
You will need a few specialty ingredients. To make it easier, here is everything I used in the making of this recipe.
Tools/Ingredients I used to make this easy PF Chang's Crispy Honey Shrimp Copycat:
You will also need:
Paper towels – in this recipe you definitely need some to dry the shrimp and to remove the access oil.
Tongs – if you don't have tongs, two forks will work just fine, make sure you don't drop the shrimp in the hot oil as you may burn yourself.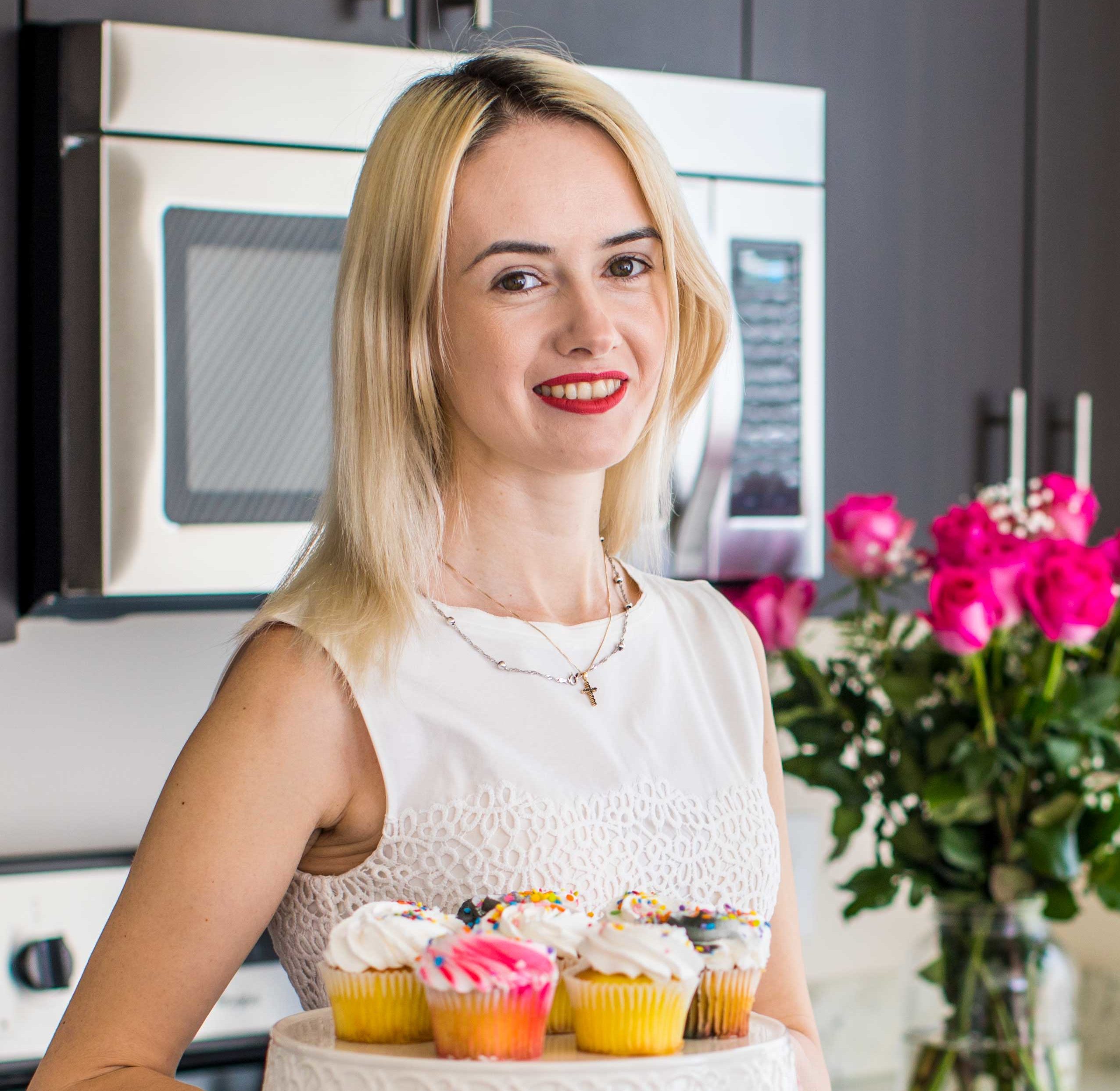 Follow us on Pinterest for more delicious recipes!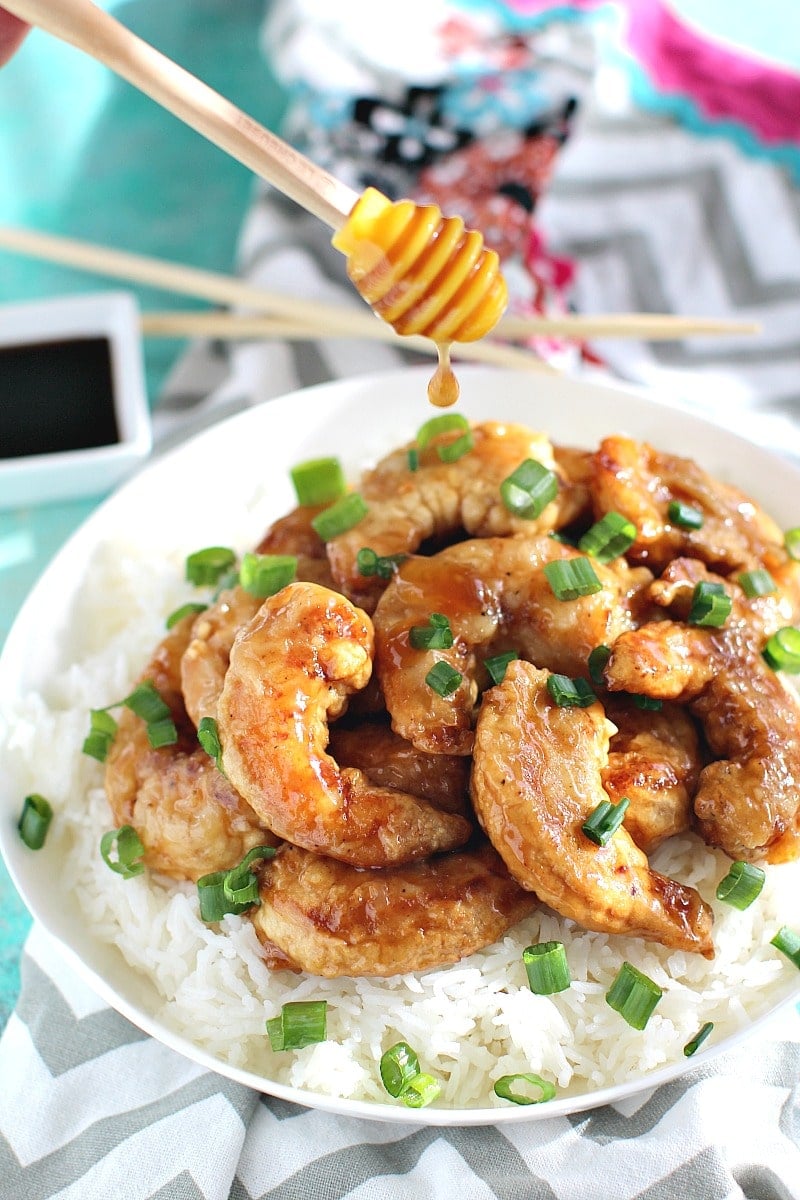 Tips for the Perfect Crispy Honey Shrimp:
Remember that the secret is using dry shrimp in this recipe.
Use large or jumbo shrimp – when heating the shrimp they tend to shrink, so using a large size shrimp is optimal, since they will loose in size a bit.
Wash the shrimp really well, peel them if needed.
Cover a cutting board with paper towels and place the clean shrimp on them, not overlapping.
Take a few more paper towels and cover the shrimp, use your hands to pat dry the shrimp.
Repeat if needed, once dry, add the shrimp to a medium bowl where you will season and marinate it.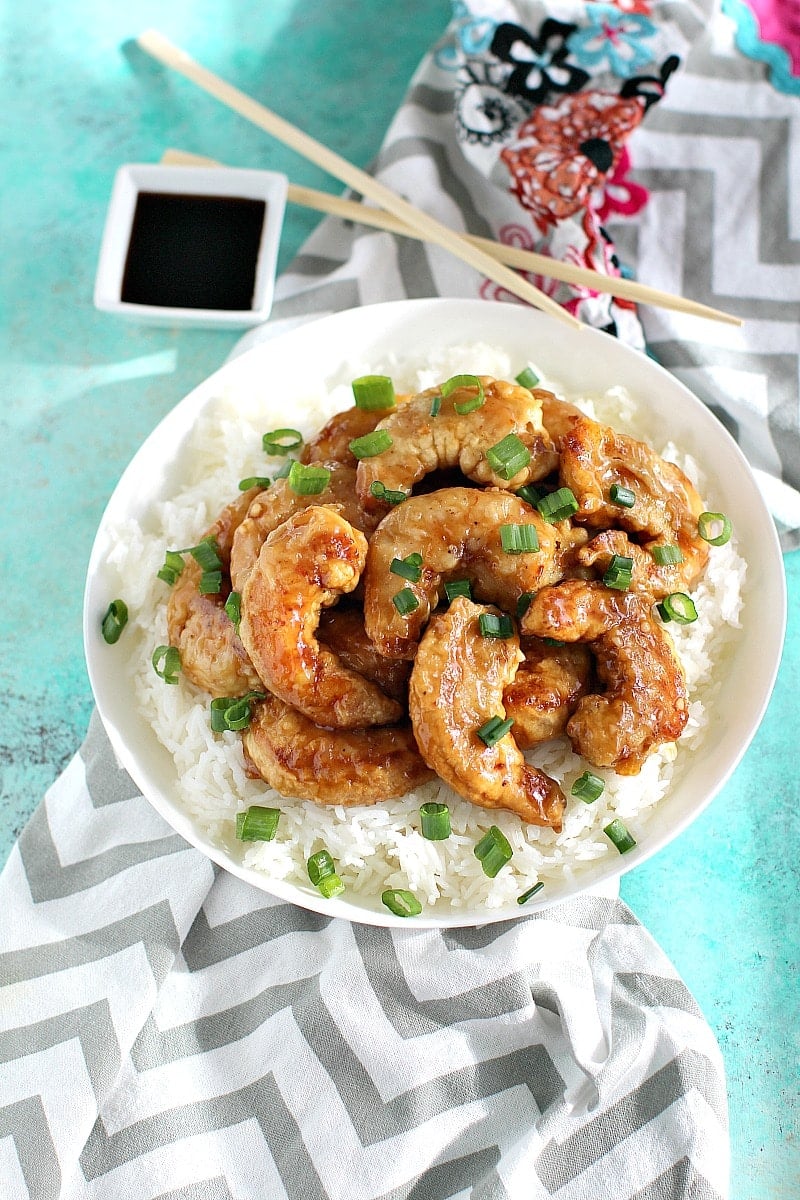 How to peel and devein shrimp?
To peel raw shrimp, start underneath, where their legs are attached.
Use a paring knife to devein by making a shallow slit down the middle of the back to expose the black strip intestine.
Gently remove the black strip of the intestines and wipe it off on a paper towel.
To remove the tails just squeeze the shrimp out from the bottom of the tail segment.
Save Recipe
PF Chang's Crispy Honey Shrimp Copycat Recipe
Author: Catalina Castravet
Serves: 6 servings
Prep time:

20

minutes
Cook time:

10

minutes
Total time:

30

mins
Ingredients
1½ lbs Wild caught shrimp (deveined & butterflied (optional))
Batter:
1 cup All purpose flour
½ cup corn starch
¼ teaspoon baking powder
1 Egg
1 cup ice water
Shrimp Marinade:
1 tablespoons lite soy sauce
1½ tablespoon corn starch
Pinch of salt
Pinch of black pepper
1 cup vegetable oil for frying
Honey Sauce:
½ cup rice wine
⅓ cup honey
⅓ cup rice vinegar
3 tablespoons lite soy sauce
1 tablespoon minced garlic
¼ cup corn starch
¼ cup water
Garnish:
Instructions
Wash and clean the shrimp and place on paper towels to dry out. Cover with extra paper towels and pat dry.
Add shrimp to a medium bowl and prepare the shrimp marinade: season it with salt, pepper, mix in the corn starch so all the shrimp is equally covered. Add the soy souce, stir and refrigerate for a few minutes.
Make the batter:
In a large bowl, mix flour, baking powder and corn starch until combined. Add the egg and mix well, add the water and stir until combined and no lumps. Place the batter in the refrigerator to rest for a few minutes or until you are ready to cook the shrimp.
Frying the shrimp:
Pour vegetable oil into fryer or into a heavy bottomed sauce pot. Once the oil temperature reaches 350F degrees start frying the shrimp, by soaking it one by one into the batter and shaking off any excess.
Shrimp is done when golden to light brown and crisp.
Cover a large platter with paper towels and place onto it the cooked shrimp. This will help drain any excess oil.
Repeat with the remaining shrimp.
Make the Sauce:
In a medium cup, mix corn starch and water until fully combined, set aside.
Add rice wine, honey, rice vinegar, say sauce and garlic to a small sauce pan over medium heat, stir and bring to a boil. Once the mixture started to boil, reduce the heat to low, and add half of the corn starch slurry.
The sauce will thicken, add more corn starch slurry as needed until the consistency resembles that of honey. Cook for 1 - 2 minutes and remove from heat.
Add the shrimp to a large bowl, pour the sauce over the shrimp, stir gently until fully covered, serve immediately over rice.
Garnish with chopped green scallions.
Enjoy!
Notes:
If you don't intend to serve all of the shrimp, I would recommend adding the sauce when ready to serve.
0 Calories: 389 Carbohydrates: 48 Protein: 27 Fat: 6 Saturated Fat: 3 Cholesterol: 313 Sodium: 1568 Potassium: 202 Fiber: 1 Sugar: 15 Vitamin A: 80 Vitamin C: 5 Calcium: 206 Iron: 4.4
Save Recipe

More recipes you might love