How To Make Homemade Tater Tots [video]
Tater Tots are a classic way to enjoy potatoes – crispy and savory! Start making them right in the comfort of your home with this easy recipe! See the recipe video below for a quick step by step preparation tutorial.
If you got lots of russets, you can make a lot of dishes! Try our other easy recipes: Hash Browns, Baked Potatoes, and Grilled Potatoes.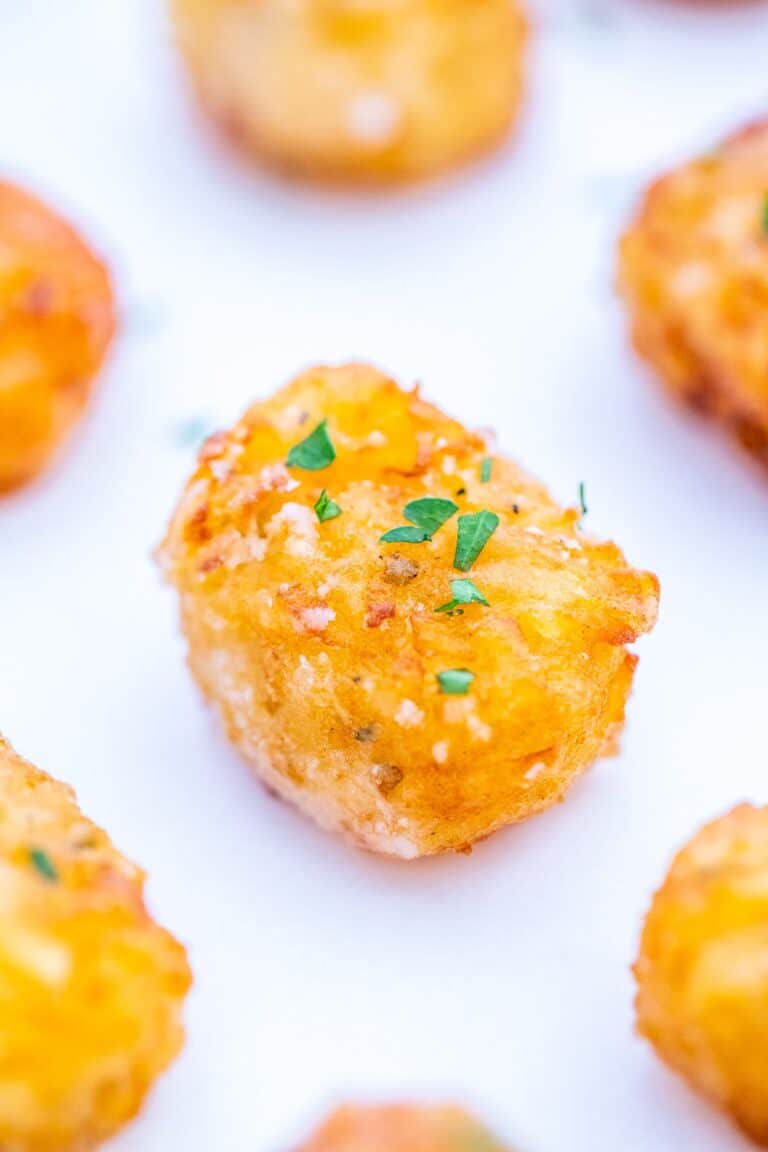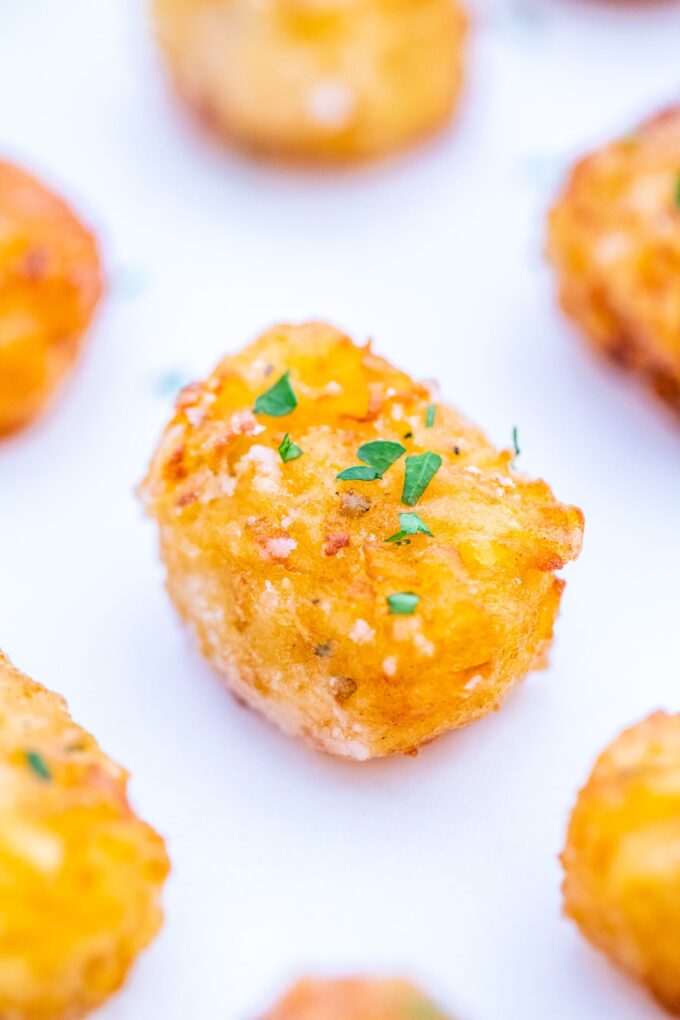 Homemade Tater Tots Recipe
Tater Tots, or simply tots, are made from potatoes as you might have guessed. The word tater actually came from the word potato. It has grown popular over the years since it started in the 1950s.
You might be familiar with the frozen brand, Ore-Ida, which started it all. The company founders had a surplus of potato scraps then and invented this dish. After a slow start, this snack became popular and until now, you can see a lot of frozen potato dishes in grocery stores under the brand.
But you need not buy them anymore once you learn this recipe! Nothing beats homemade, especially with this simple recipe. It might bug you how the tots are formed, but really, all you need is a cheese grater! Let us show you how!
So say goodbye to those frozen bags of tater tots. This homemade version is super easy to make, budget-friendly, and taste way better than store-bought!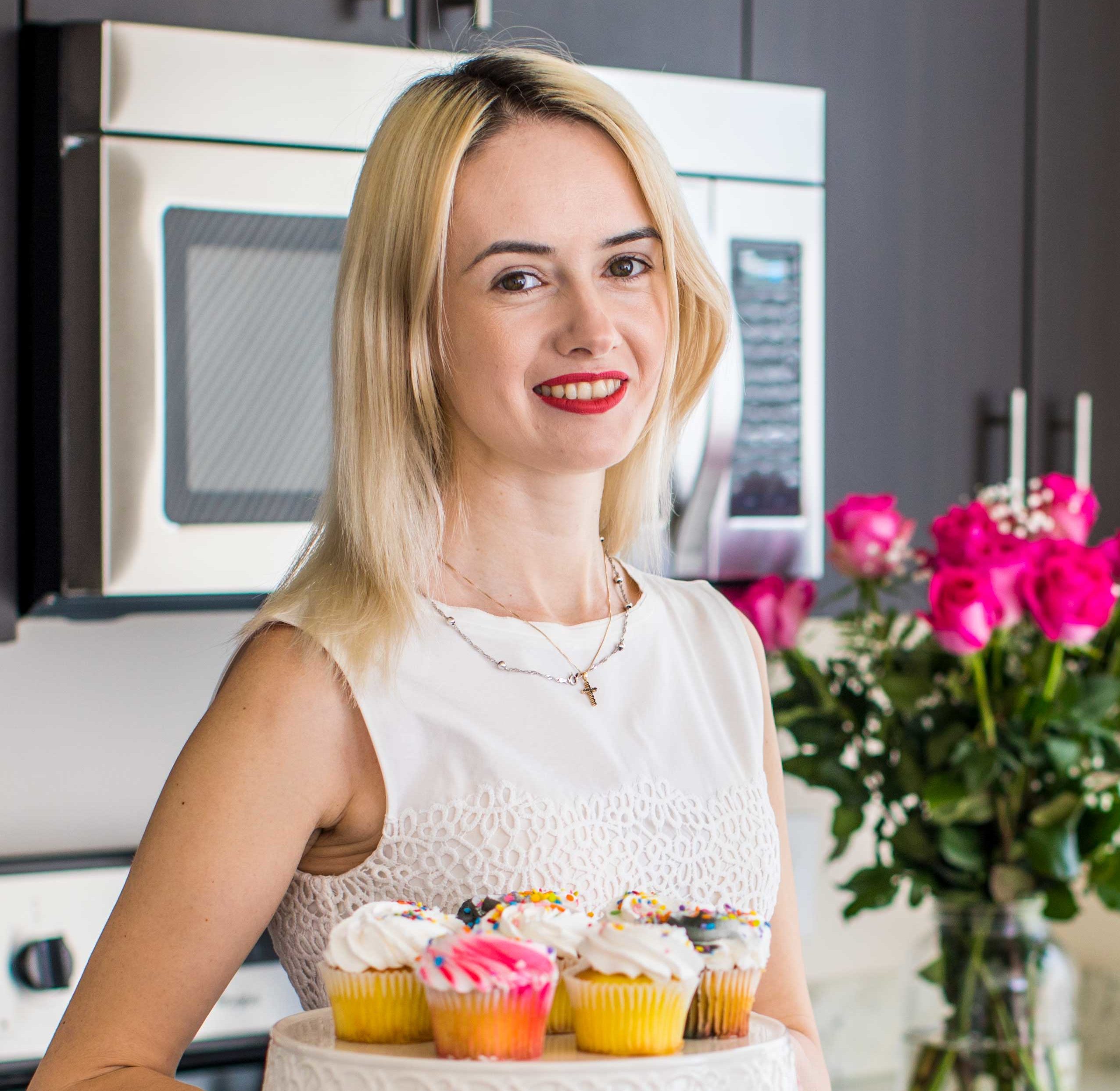 Follow us on Pinterest for more delicious recipes!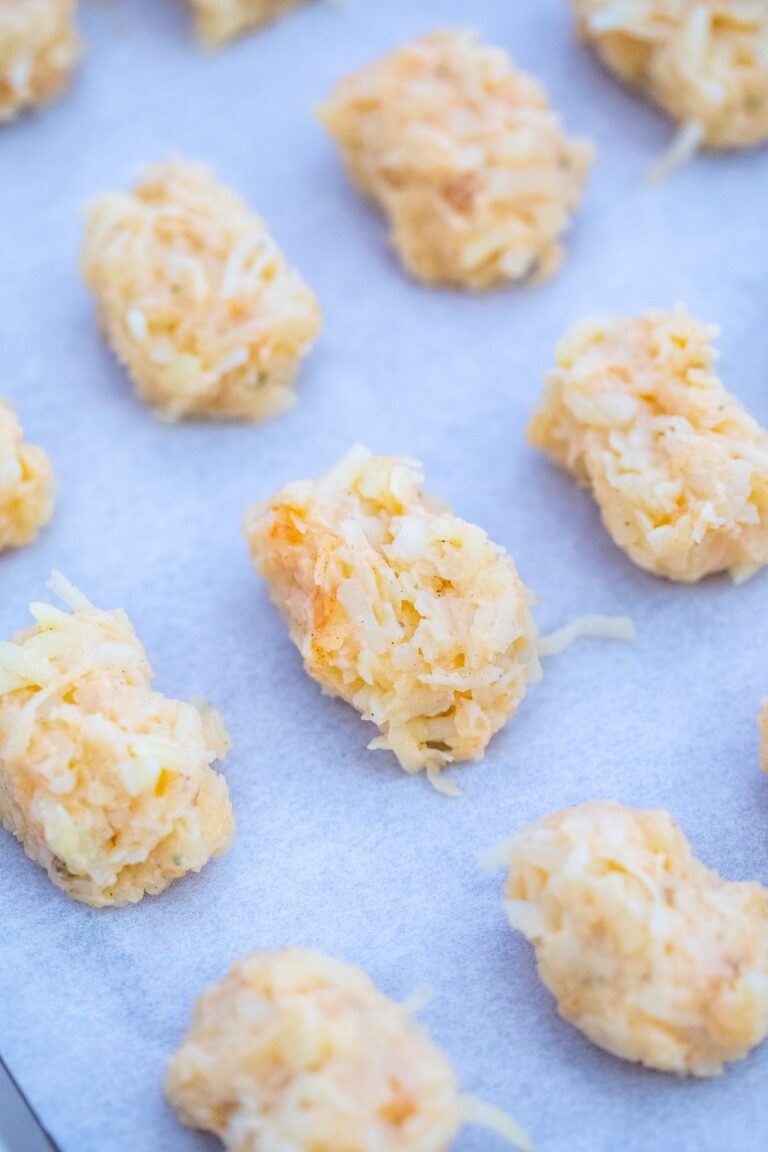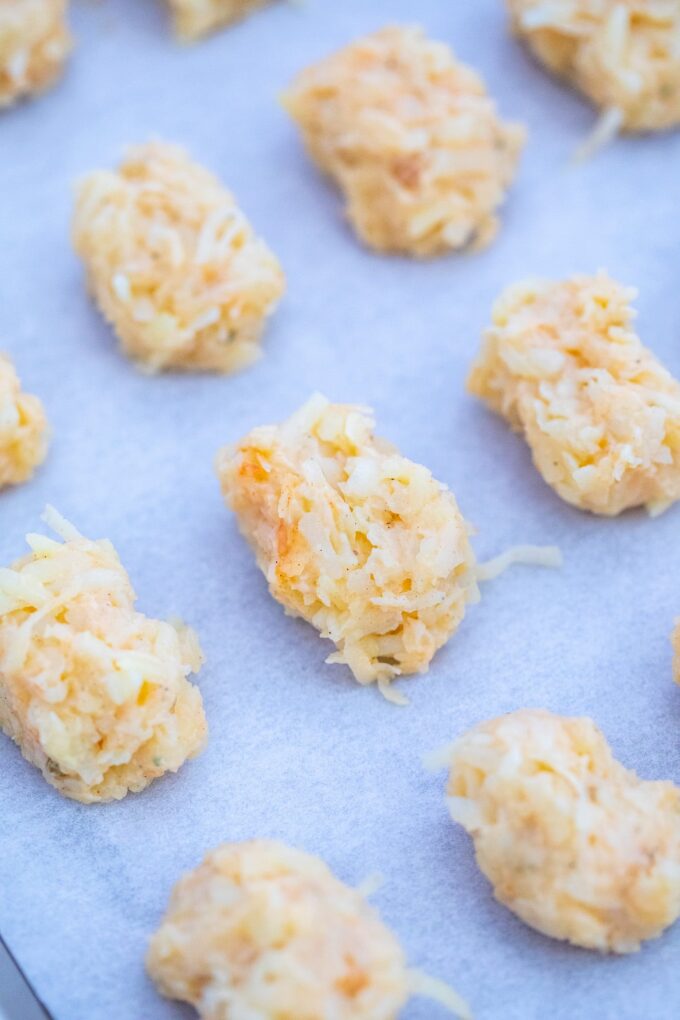 What are tater tots?
Made from grated potatoes, spiced and seasoned, then, deep-fried in oil to form the crispy crust. They are versatile as you can pair them with just about anything, and they are just good as a snack on their own.
Tater tots versus potato croquettes: Both dishes are made from mashed potatoes all right. But the croquettes have cheese and are breaded with flour and egg before deep-frying.
Tater tots versus hash browns: They are very similar, yes! Their only difference is the shape – hash browns are flat while tots are cylindrical.
Tater tots versus fries: You can find them in the same aisle in the grocery stores, but these two are not so similar. The tots have a lot of spices and seasonings in them, mashed and then, formed. But the fries are cut-up spuds that are usually salted before serving. So, basically, they are not the same.
How do you make homemade tater tots?
Parboil: In a saucepan, boil the spuds in water for about 6 to 7 minutes then, drain.
Grate: Once cooled, grate the spuds using the box grater. Put them inside a cheesecloth, and squeeze and drain as much water as you can.
Form: In another bowl, put the grated spuds and mix well with the flour, seasonings, and spices. Then, form the mixture into small cylinders.
Deep-fry: Fry the pieces in batches in vegetable oil.
Serve: Let the oil drain by transferring them to a plate lined with paper towels. Garnish with parsley, then, serve!
Recipe Variations:
We love this Classic Tater Tots recipe. However, you can easily modify and twist it a bit. There are plenty of ways and variations to this recipe. Here are some of our favorite variations:
Taco Tater Tots: Want some Mexican inspired flavors?! Simply, add some taco seasoning to the mix.
Bacon-Wrapped Tater Tots: If you love bacon, go ahead and wrap them with bacon. Cut the bacon strip into half, and wrap around the tots. Also, use a wooden pick if needed to secure the bacon stays attached.
Tater Tot Casserole: This is a delicious casserole, and is pretty much a full meal. Perfect to feed larger crowds. Check out the casserole version of it in this link.
Cajun Tater Tots: Swap in one teaspoon of Cajun seasoning and either reduce or omit the added salt from the recipe.
Serve them on eggs: They are perfect along with some eggs. Simply make some scrambled eggs serve the tots along for a complete, and full breakfast!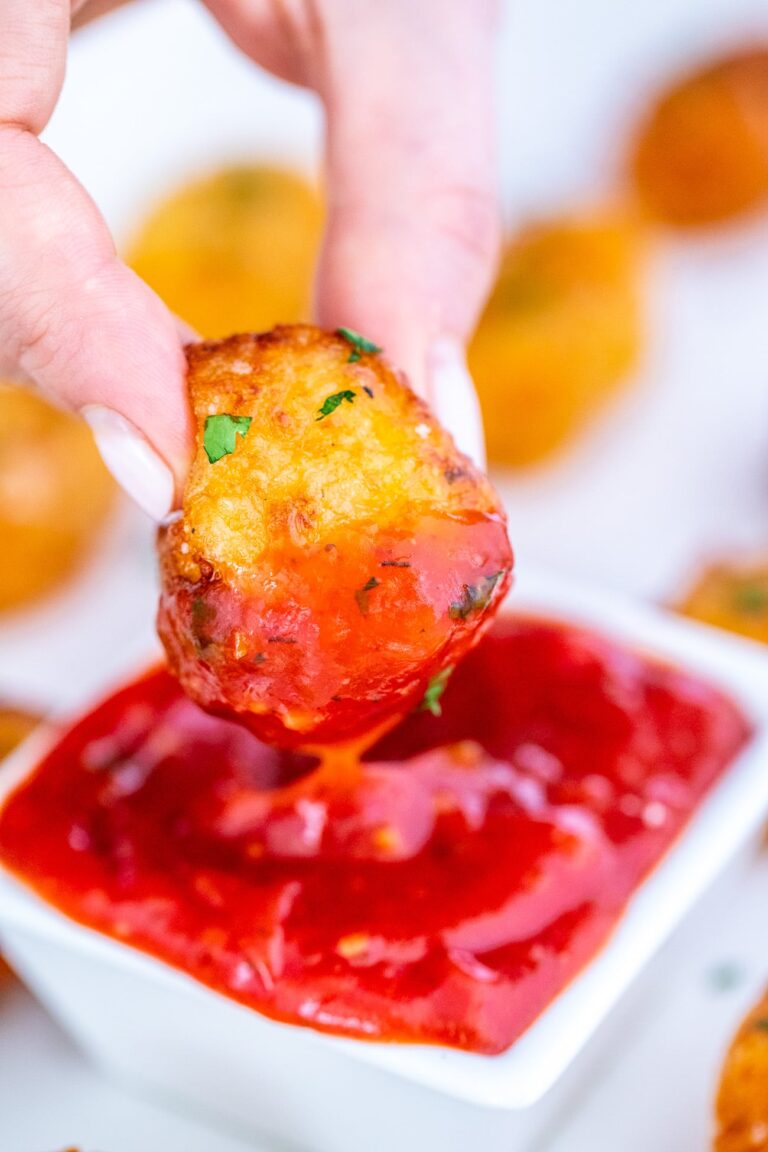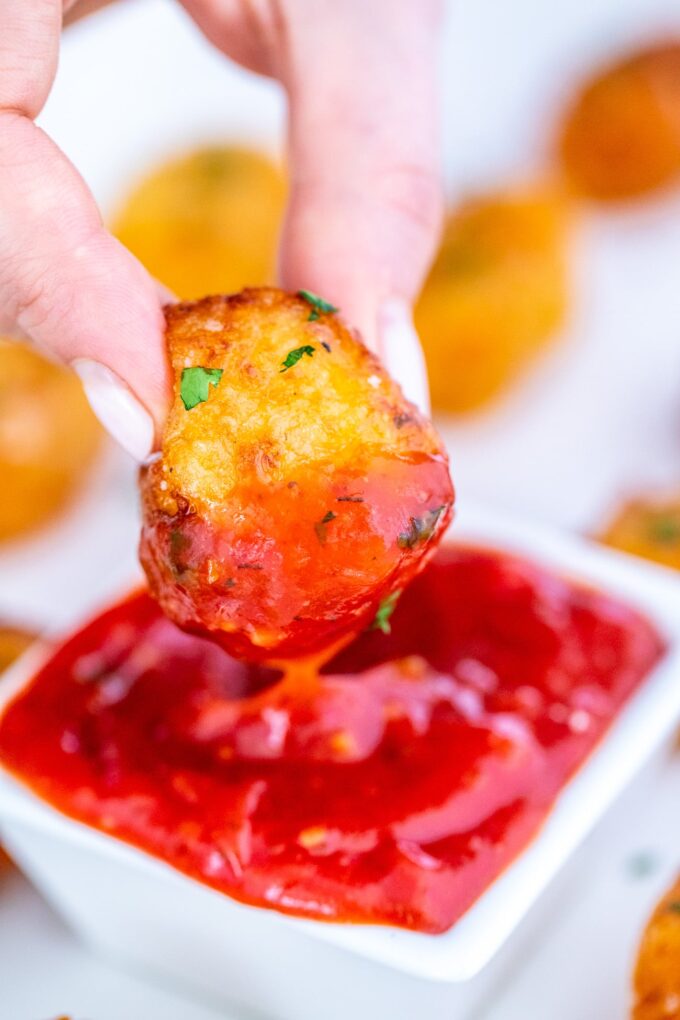 Are tater tots bad for you?
They taste heavenly! But, since it is deep-fried, it is not recommended to consume it all the time. Baking it instead of frying will not necessarily make it healthier.
A cup of serving will set you back by about 240 calories. That is a lot especially when you are eating this with other popular high-calorie snacks. It makes it easy to exceed your caloric needs.
The good news is that if you eat it occasionally, and with healthier sides like a salad, then, it must be fine.
Making it on your own will do you good, too! You can be sure that the ingredients are fresh, and that there is no preservative.
How to Freeze Homemade Tater Tots?
Homemade does not mean that you cannot freeze these bites. All you have to do is to follow the same recipe until the step wherein you form the pieces.
Once formed, line them up on a baking sheet with space in between. Put in the freezer for an hour to harden the pieces. Then, transfer them into freezer bags.
Are frozen Tater Tots already fried?
No, but they are also partially cooked like the homemade ones. But the good news is that you can skip the thawing process and fry them directly, just remember to remove the ice crystals that may have formed on the surface.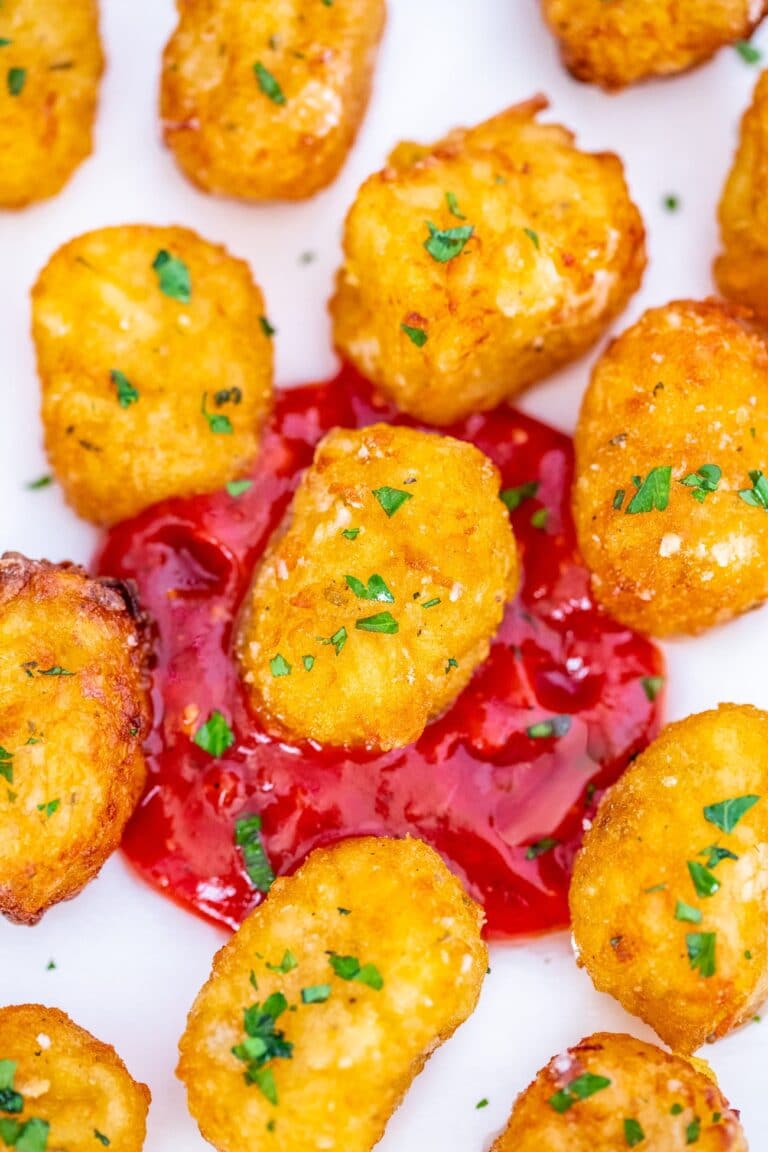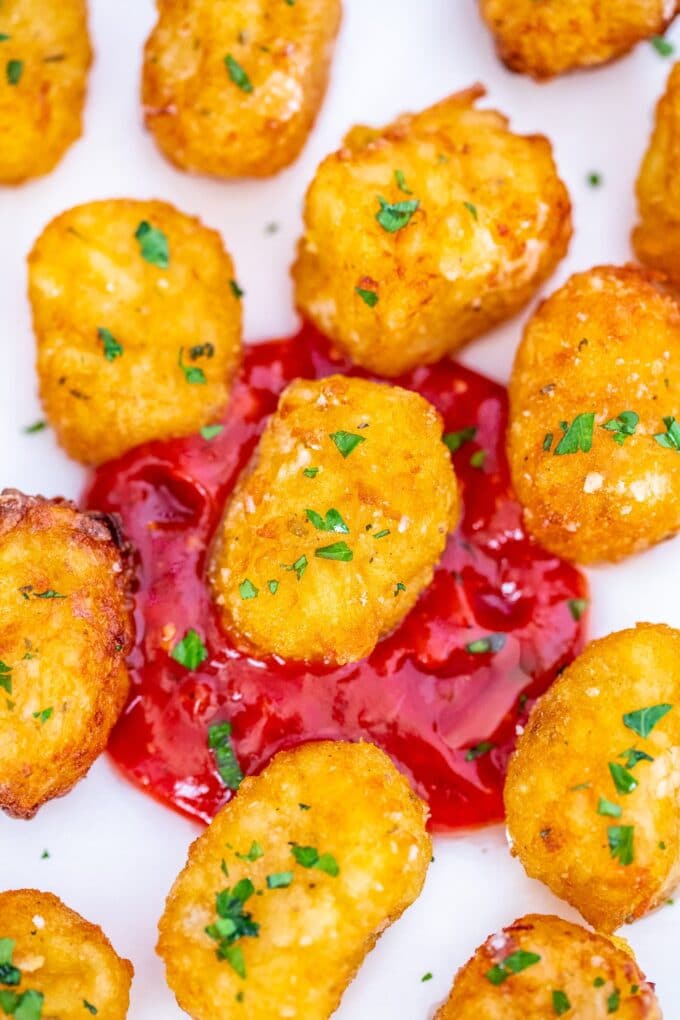 More potato recipes you will love:
Recipe Tips
Instead of the powder form, you can add in minced garlic and onions.
Also, do not use the microwave in cooking, they turn mushy instead of crispy. But there are ones that are really made for the microwave, so, buy those instead if you insist.
You can serve this dish with your favorite sauces, and even with your favorite guacamole.
Save Recipe
Homemade Tater Tots
Tater Tots are a classic way to enjoy potatoes - crispy and savory! Start making them right in the comfort of your home with this easy recipe!
Author: Catalina Castravet
Serves: 6 cups
Prep time:

30

minutes
Cook time:

30

minutes
Total time:

1

hr
Nutrition information
Calories: 298 Carbohydrates: 60 Protein: 7 Fat: 4 Saturated Fat: 3 Cholesterol: 0 Sodium: 17 Potassium: 1299 Fiber: 4 Sugar: 1 Vitamin A: 290 Vitamin C: 19 Calcium: 50 Iron: 3.3
Save Recipe
More recipes you might love
Categories: