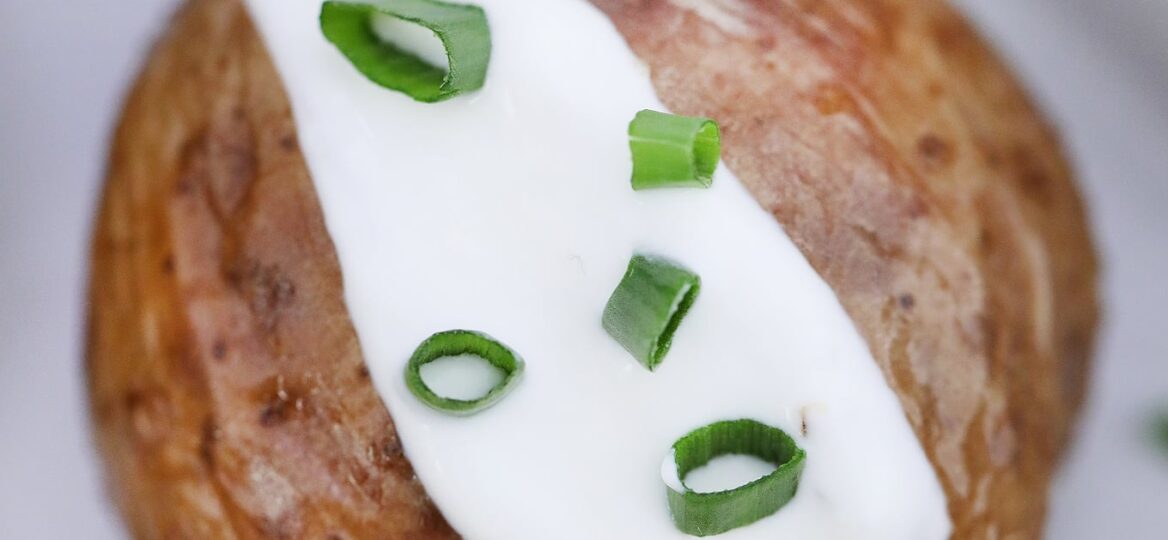 Instant Pot Baked Potatoes Recipe [video]
Instant Pot Baked Potatoes are perfectly fluffy, fork-tender, and ready in less than 30 minutes in the pressure cooker. This potato recipe is super easy and delicious! Learn how you can make this ultimate side dish and save time!
We have done many dishes using the Instant Pot like baked ham, brown sugar garlic chicken, and pork kalua. Now, let's make a side dish for these main courses still using the multi-cooker.
Easy Instant Pot Baked Potatoes
Instant Pot Baked Potatoes is probably the easiest side dish you can make. We are so used to eating potatoes as French fries or chips which are not that healthy. In this recipe, we will introduce baking as an alternate way to enjoy the spuds.
We have shared with you how to bake potatoes in the oven, and now, we will be using the IP! This is a faster way to obtain fluffy and crispy-skinned potatoes in no time! It requires less work since you will just have to pop the spuds in the pressure cooker and wait for it to work its magic.
This is perfect for those who do not have so much time on their hands yet want to enjoy a homecooked meal. We are also sparing you of the time needed to experiment! If you follow this recipe, you are guaranteed to have perfect baked potatoes every time!
Are baked potatoes healthy?
Starch is not all there is in a potato. It has fiber that makes you feel full, high levels of potassium, lots of vitamin C, and antioxidants. Much of its nutrients are in the skin, so it is better not to peel it off. Make sure you always buy the organic ones.
The vegetable itself is healthy – it is only the way it is prepared that degrades its nutritional value. The deep-frying involved in making french fries adds so many calories from the oil.
And since we bake them with the skin with minimal use of oil, it makes for a better alternative to French fries.
Can you eat potato skin?
You can eat it but make sure to clean the surface of the spud well. It also helps if you choose to buy organic ones because if not, you are risking yourself buying vegetables that are contaminated with pesticides.
How do you make crispy Instant Pot baked potatoes?
Prepare the vegetables by scrubbing off the dirt from the skin, dry with paper towels, and poke them with a fork, about 4-5 times all around. This ensures that they will not explode in the pressure cooker.
Add a cup of water at the bottom of the pressure cooker, a steamer rack, and arrange the potatoes on it.
Close the lid and seal the valve. Then, cook on high pressure for 13 minutes.
After 13 minutes, do a natural pressure release for about 10 minutes. This means that you will let the pressure slowly release without flipping the valve. After 10 minutes, flip the valve to relieve the remaining pressure completely.
Carefully open the IP, take out the spuds using tongs.
At this point, you can already serve the dish once it has cooled down to a manageable temperature and garnished with your favorite toppings. But, if you want the skin to be crispy, follow these next steps.
On a baking sheet, place the spuds and rub with some olive oil and salt.
Bake them in the oven (at the broil setting) for another 3 to 5 minutes or until the skin is as crispy as you want.
Serve with the toppings of your choice.
How long do you cook baked potatoes in the pressure cooker?
I cook them for about 13 minutes. They always turn out perfectly cooked and are soft and fluffy. Keep in mind, that I use medium size potatoes.
So, if you are using smaller ones, then cook them for 12 minutes.
Alternatively, if cooking larger-sized ones, then add 2 more minutes to the cooking time (15 minutes in total).
What type of potatoes is best to make baked potatoes?
We usually use the russet ones like what we use for hash browns. Use variants that have a high starch content so that they will turn fluffy on the inside with the skin crispy.
What do you eat baked potatoes with?
As a highly versatile dish, you can eat this with just about anything.
Oven Baked Chicken Breast, Meatloaf, or Pot Roast go well with this side dish.
For a balanced meal, eat it with other vegetables and high-protein dishes.
Favorite toppings include broccoli and cheddar cheese, bacon, and sour cream, and chives.
Can you use baked potatoes to make potato salad?
Yes, although it depends on the texture that you are aiming for. Some would find them too mushy for their taste. In this recipe, we just like how it turned out.
How to store Instant Pot Baked Potatoes:
Allow this dish to cool to room temperature then, cover the container properly before refrigerating. This dish can keep well in the refrigerator for up to 5 days.
More delicious Instant Pot Recipes:
Recipe Tips
Remember to buy spuds that are not mushy in certain parts, moldy, or already showing signs of spouting.
Also, no foil is needed to cook the potatoes in your pressure cooker.
Yukon Gold and Idaho are starchy variants that can be used to substitute Russet.
Do not overcrowd the pot as it may affect how long the cooking process will be. The settings mentioned in this recipe are for medium ones.
Also, if you are using giant potatoes, I would not use more than 6 at a time. In addition, for larger spuds, the cooking time will be 15 minutes. While if using smaller ones, the cooking time will be for 11 minutes or so.