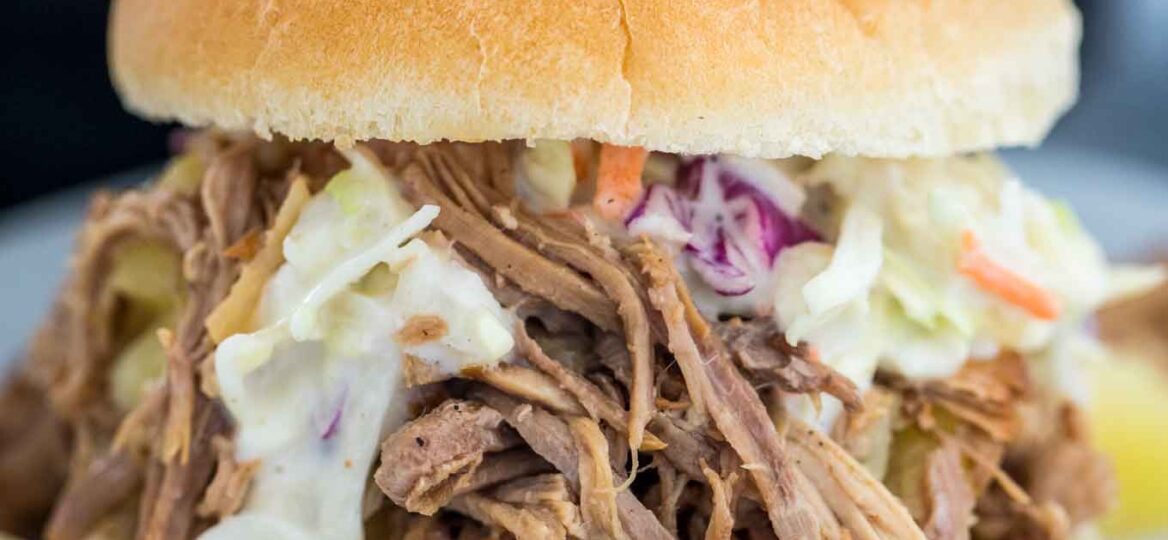 Instant Pot Kalua Pork [video]
Instant Pot Kalua Pork is a sweet and savory meal that is filled with flavor and easy to prepare. Made in the pressure cooker with just 4 budget-friendly ingredients.
Combine the kalua pork with One Pot Mac and Cheese and have the perfect dinner. Or try some of my other instant pot recipes and find the one that is right for you.
Instant Pot Kalua Pork Recipe
Instant Pot Kalua four-ingredient meal is sure to blow your mind. With just two tablespoons of liquid smoke, it will really taste as you made it in the ground. I promise it tastes better than it sounds!
With 70 minutes of total cook and prep time, you will feel like you are dining in Hawaii. Serve this dish traditionally and it would be with rice and Hawaiian macaroni salad. Normal macaroni and cheese is a good dish to serve with this too.
What is Hawaiian Kalua pig?
This is a pig shoulder that is seasoned with liquid smoke and pink Himalayan salt. Instant Pot Kalua Pork, a traditional Hawaiian dish that is put in something called an Imu.
Traditionally to make it, you have to dig a two to four-foot deep hole and fill it with lava rocks and there you have it – an imu. That is the traditional way to go about it, however, obviously, we are going to stick to the kitchen today and use the pressure cooker to make it easier.
What do you eat with Kalua Pig?
I also like to serve this with coleslaw because it is the perfect combination of cold and warm foods. The combination of the flavors truly is delicious, especially with the crunch from the coleslaw. The versatility of this dish is amazing, because of the number of things you can serve it with.
I love using my instant pot for these kinds of recipes because I can do whatever else I need to do once I turn it on. This has saved me in many dinner instances because I can put just about anything in and it will cook it. It's also so incredibly easy to use as well.
This is also so great for picnics and potlucks as well. The cut of the pig is fairly large so you can definitely feed a large family or big gathering and have everyone begging you to show you where you dug your imu.
What part of a pig is pork shoulder?
This has also been commonly referred to as pork butt as well, but both parts are actually just the shoulder of the pig.
What is Hawaiian pink salt?
This salt comes in a pink/ brown color from red clay. This gives the clay the pinkish color and the flavor of the sea salt caused by the clay or alaea.
How do you make Instant Pot Kalua pork?
When making this dish be sure to pick up a pork shoulder because it is the biggest and tastes the best. This recipe is one of the easiest and most delicious you will make. All you have to do is add all the ingredients to the pressure cooker and wait until everything is cooked to juicy and tender perfection.
Also when shredding it use a fork or a meat grinder to ensure the best-pulled pork.
Watch Recipe video:
Deliciousness to your inbox
Enjoy weekly hand picked recipes and recommendations