Instant Pot Texas Brisket Chili [Video]
Last updated on June 18th, 2021 at 11:48 pm
Instant Pot Texas Brisket Chili is an all-beef, no-bean chili cooked in broth, chiles, spices, tomatoes, plus a dash of liquid smoke until meltingly tender. Talk about flavor!
To balance the richness of this dish, keep the sides simple like these Rainbow Roasted Vegetables or Roasted Cauliflower. Don't forget the Texas Sheet Cake for dessert!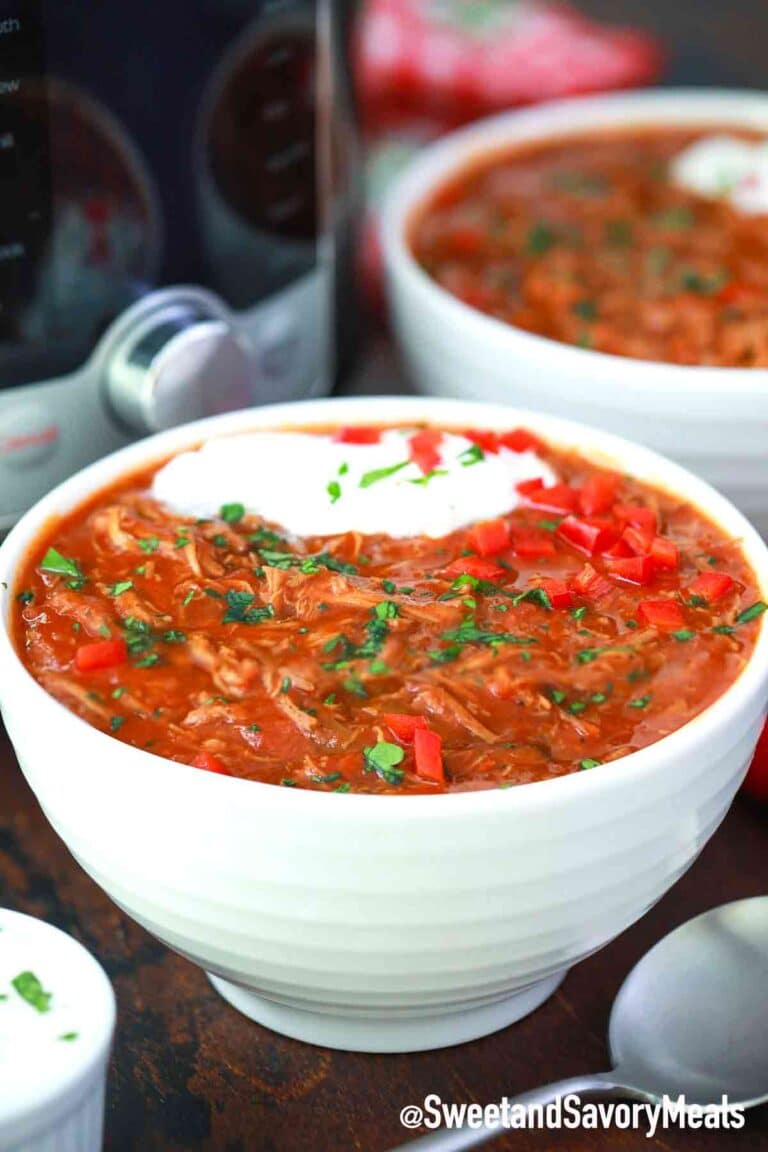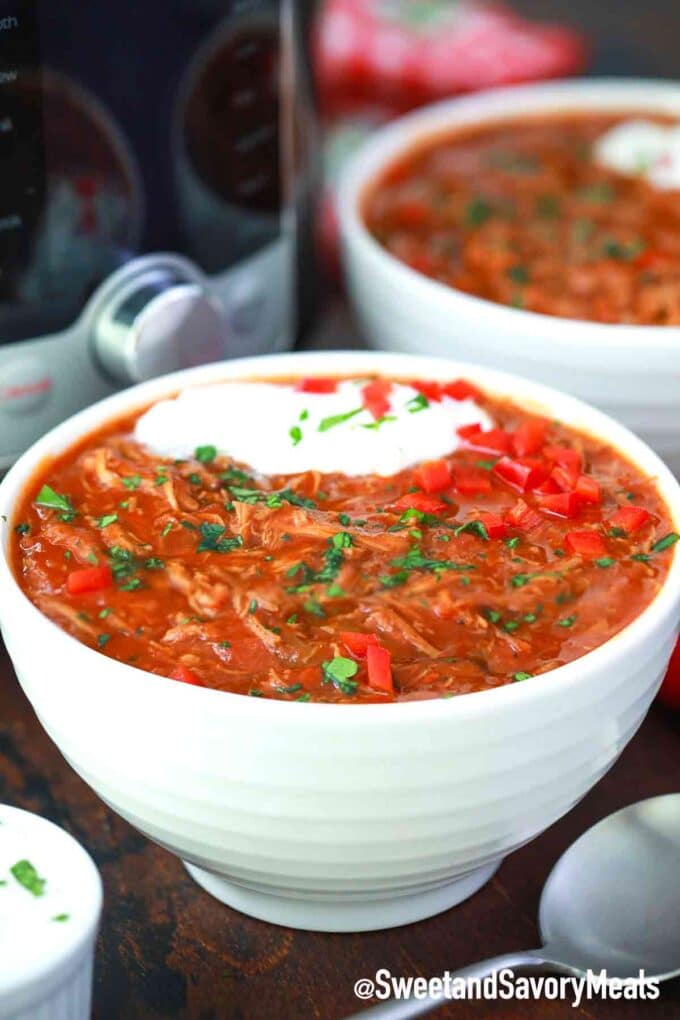 Instant Pot Texas Brisket Chili
Instant Pot Texas Brisket Chili has a ton of garlic and onions, several spices, plus two types of chiles and liquid smoke for a flavor combo like no other! It tastes earthy and ultra-savory, and the beef basically melts in your mouth thanks to the Instant Pot.
Let's get one thing straight— you'll find no beans here! Unlike the classic, this one only has beef. However, don't let that stop you from getting creative with veggies, add-ons like bacon, and other variations we share later on. This dish gets better over time, so get ready to fight for the leftovers!
What's unique about Texas Brisket Chili?
First, it specifically uses brisket for the meat. You can sub it, sure, but always use brisket if you can!
Next, there's not one bean in sight, like other chilis. It's pure beef smothered in a rich and complex chile-based sauce.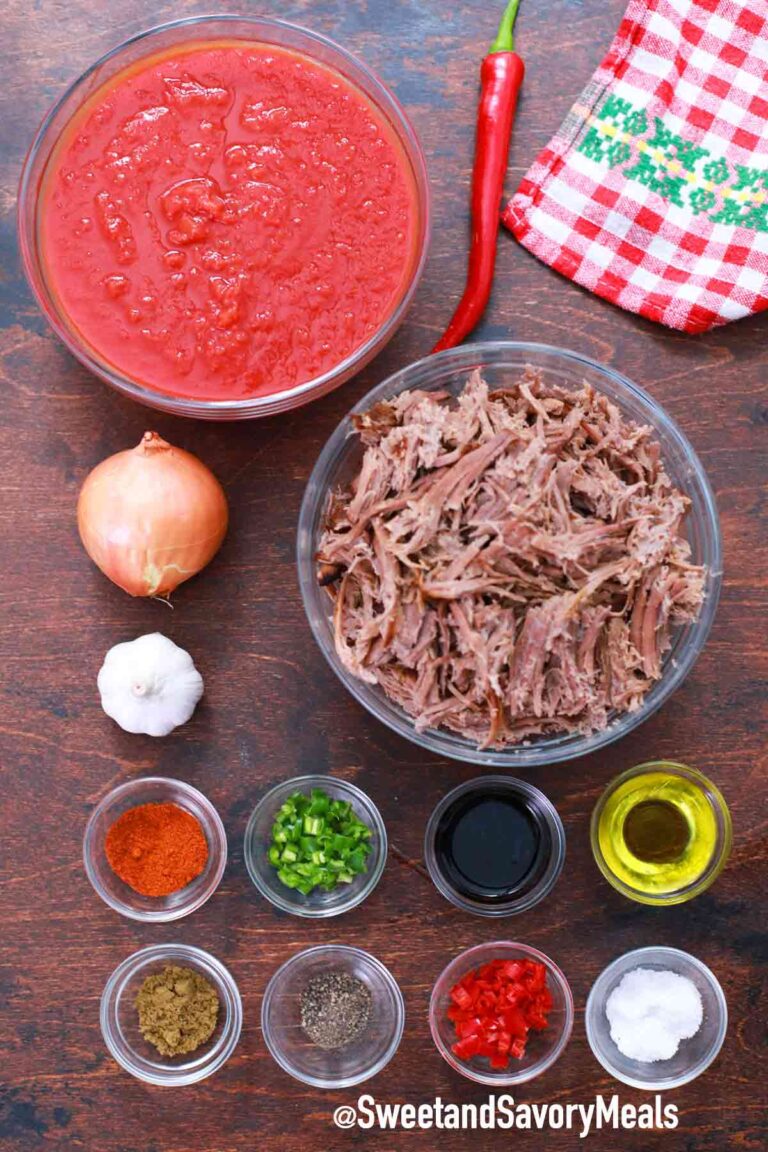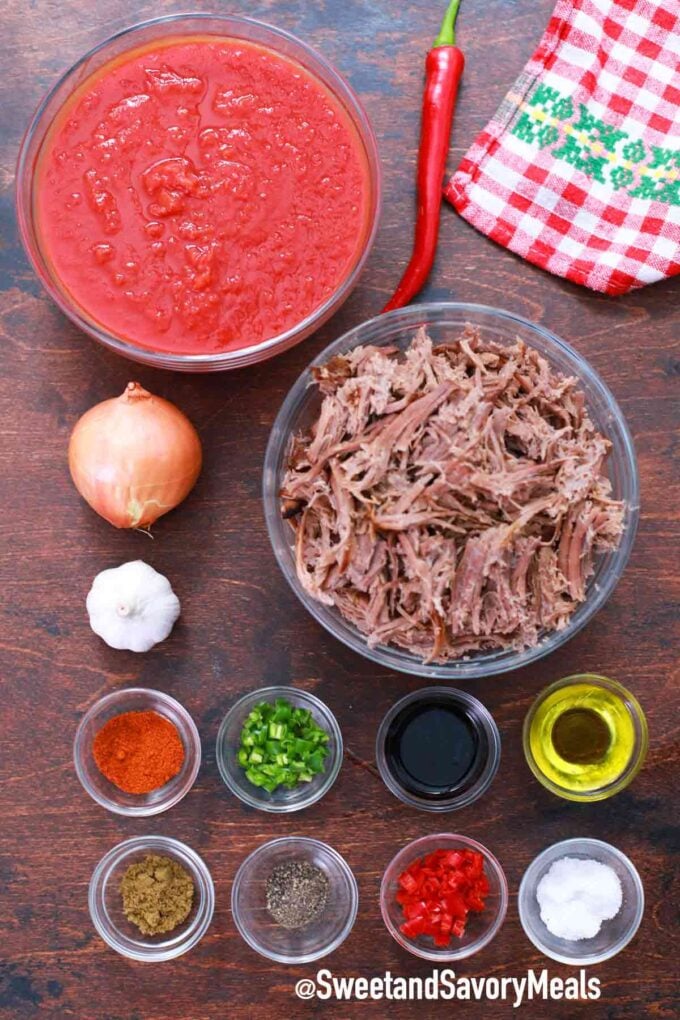 Ingredients for Instant Pot Texas Brisket Chili
Brisket: Chop into cubes and sear.
Spices: We're using some smoked paprika mixed with cumin, chili powder, and fresh ground black pepper.
Aromatics: Starting off the flavor base are minced garlic and onion.
Chiles: Mince a red chili pepper and a jalapeno. Leave out the seeds if you want it milder, and leave it in for more heat.
Liquid smoke: That smokiness is a trademark of this dish!
Crushed tomatoes: Adds a beautiful red color, and makes the sauce richer with a delicious tanginess.
Broth: Our main cooking liquid.
How to make Texas Brisket chili in the instant pot
Sauté. Stir-fry the onions and peppers using the Sauté feature until they're soft and slightly caramelized. To this, add all of the ingredients.
Cook. Set to high for 30 mins., then let the IP naturally let out steam for 15 mins. Finish the rest by opening the valve.

Thicken if needed. If you want it thicker, add a little cornstarch slurry and set it to Sauté to simmer until it reaches your desired consistency.
Serve. Enjoy with toppings like sour cream, fresh cilantro, and cheese!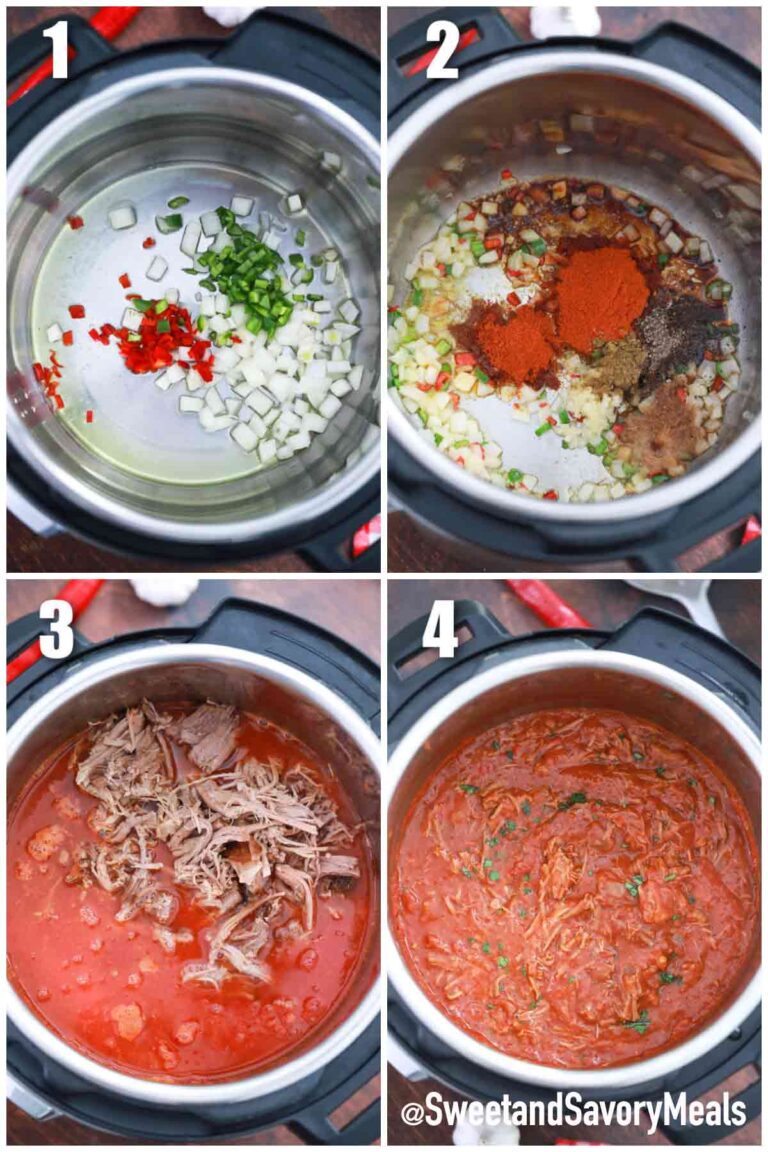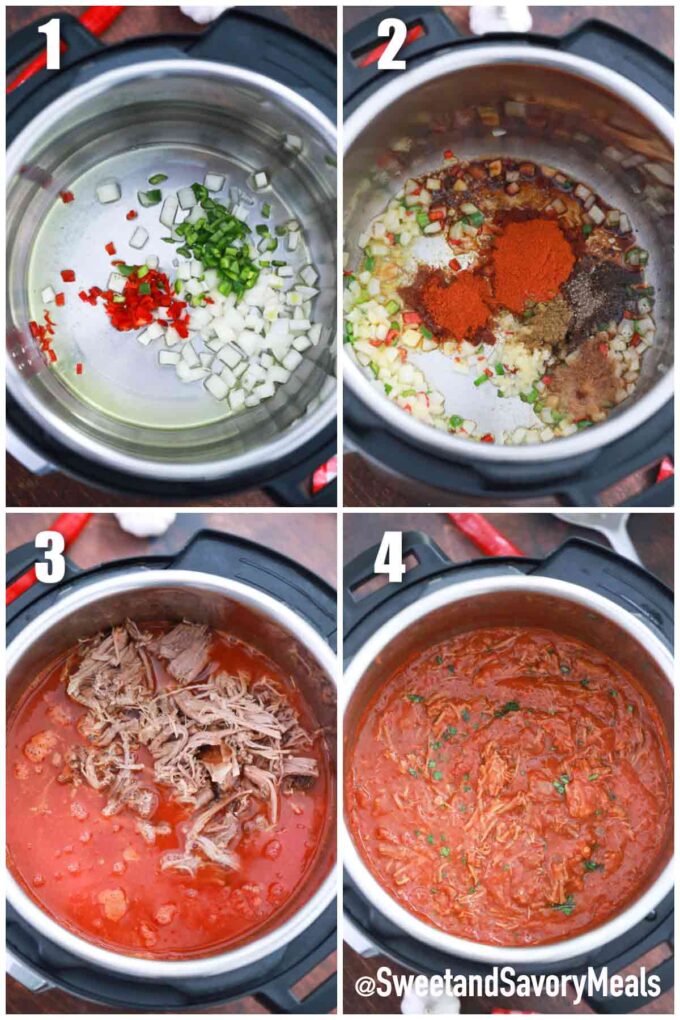 Recipe variations and substitutions:
Use other types of chile: Try this with some ancho chiles, roasted green chiles, dried chiles, or habanero if you're into really spicy food. The spiciness level is up to you!
Add veggies: While the traditional version is made of meat only, you can certainly add veggies. For instance, root crops like carrots, potatoes, sweet potatoes, and squash are fantastic additions. Note that they will add a little natural sweetness to the dish.
Other types of meat: You can sub blade roast, boneless chuck roast, or other tough, slow-cooking cuts in a pinch/
Flavorings: There are so many ways to deepen or get creative with the flavors! For example, add chopped and crisped up bacon. In addition, use fire-roasted tomatoes if you can! You can also use herbs and spices like coriander, oregano, cinnamon, cumin seeds, and chipotle chili powder. To add more complexity, try a little black coffee or cocoa.

Other liquids: For a bolder, really complex sauce, use Mexican beer or any dark beer.
Add beans: Yes, you can! Our favorites are pinto, kidney, and black beans.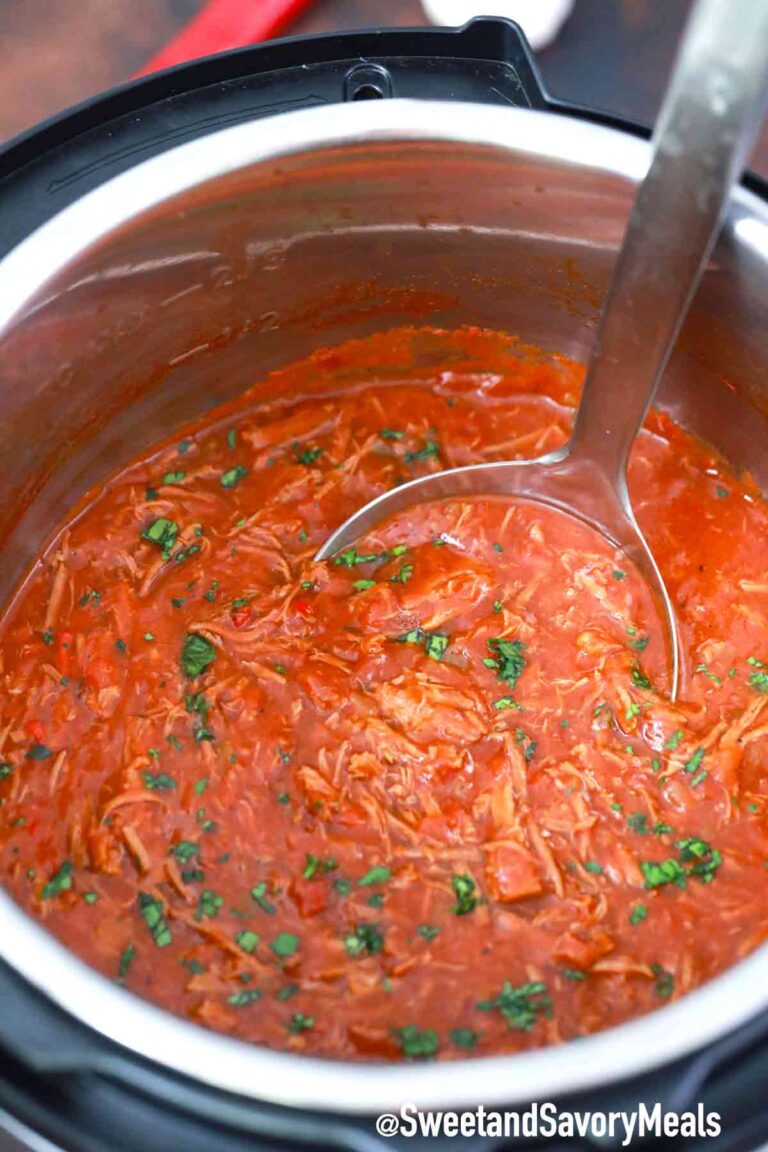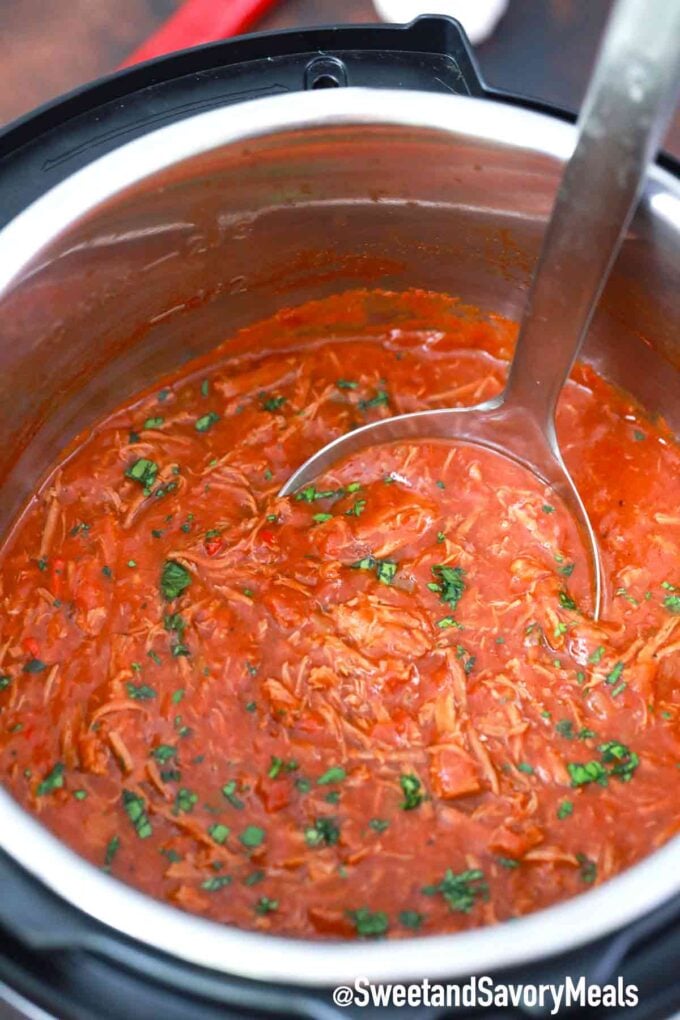 Frequently Asked Questions
How to make Texas Brisket Chili in the slow cooker?
Sear the beef cubes, then dump them in the slow cooker with the rest of your ingredients, and cook for 4 hours on low, or 8 hours on high.
What to eat with Texas Chili?
This dish is hearty and filling enough on its own, so we don't usually make a lot of complicated sides to go with it.
Instead, we keep it simple with fresh, warm dinner rolls or a crusty loaf to soak up all of that amazing sauce. For a fun twist, ladle it into bread bowls! Flour tortillas are great, too!
You can also serve it with a light salad or simple steamed vegetables.
Topping-wise, you can't go wrong with shredded cheeses like Monterey Jack or cheddar, some diced avocado, chopped fresh onion, and a scoop of sour cream. Pile on the cilantro and enjoy!
More chili recipes to try:
Storing instructions:
Make sure the leftovers are completely cool first. Then, transfer to a well-sealed container. Store inside the refrigerator for up to a week.
You can also freeze this for up to 6 months by cooling then sealing up a Ziploc.
To warm up, thaw inside the fridge then microwave. You can also heat it up on a skillet. Loosen up with a little broth so it doesn't stick to your pan.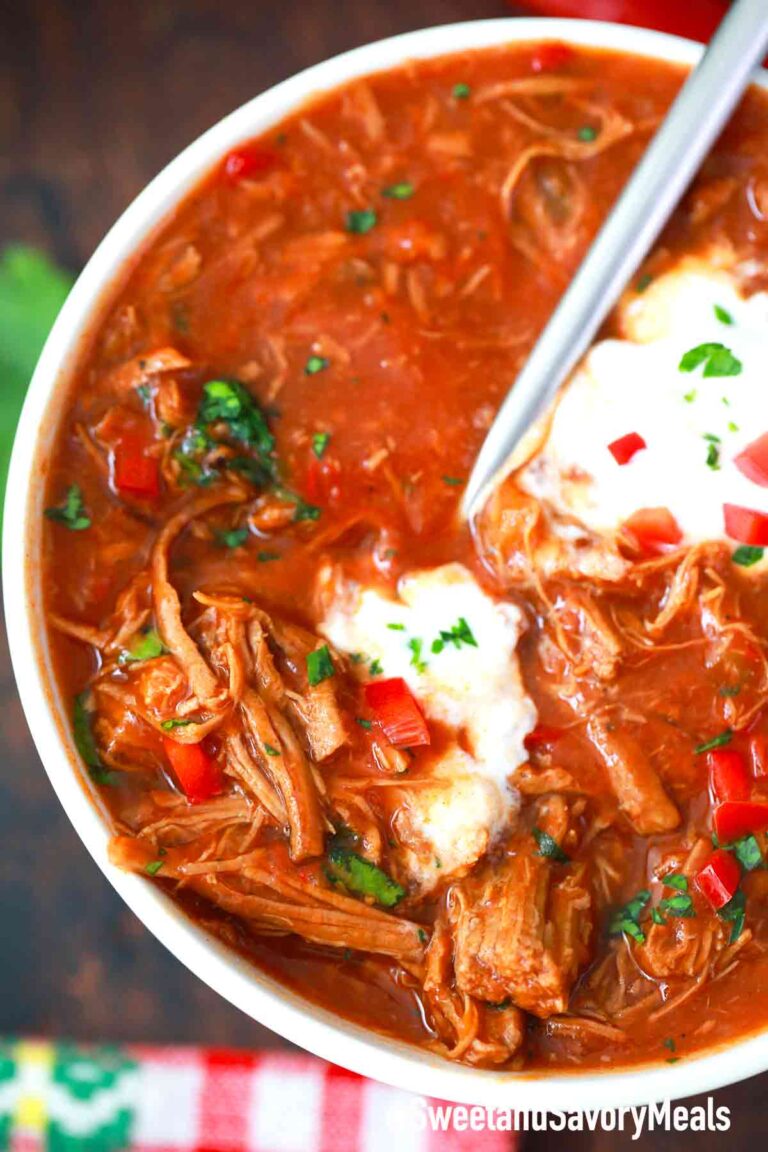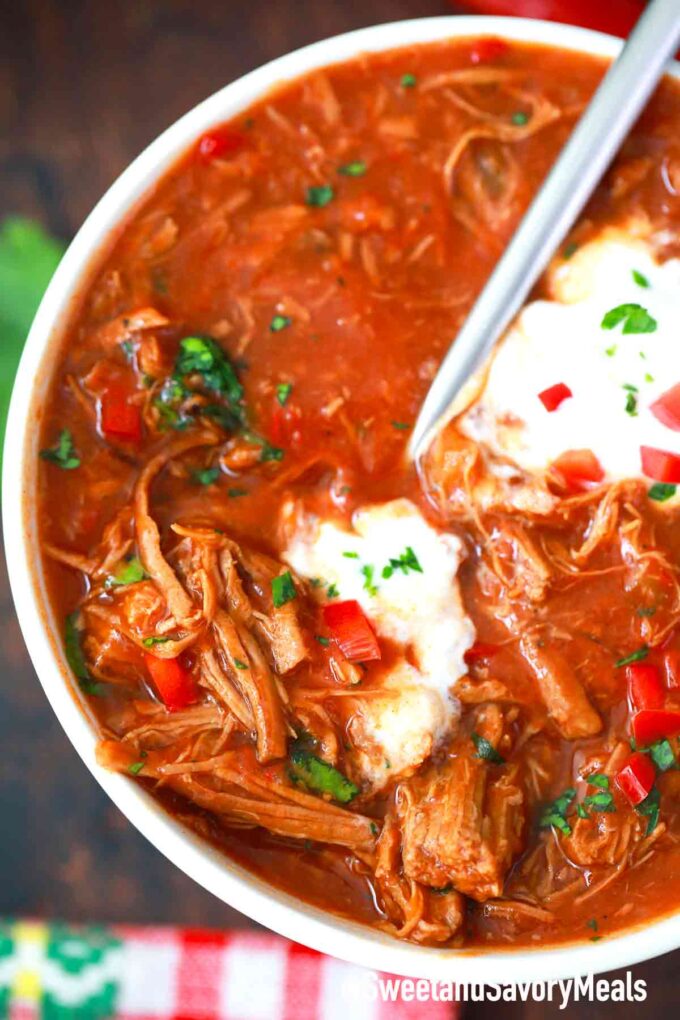 More Pressure Cooker recipes to try: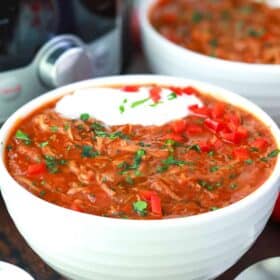 Instant Pot Texas Brisket Chili
Instant Pot Texas Brisket Chili is an all-beef, no-bean chili cooked in broth, chiles, spices, tomatoes, plus a dash of liquid smoke until meltingly tender.
Save
Share
Print
Pin
Rate
Servings:
6
servings of about 2 cups
Ingredients
3

pounds

beef brisket

(cooked and chopped)

2

tablespoons

vegetable oil

1

yellow onion

(diced)

1

jalapeno

(seeds removed and minced)

1

red chili pepper

(diced)

4

cloves

garlic

(minced)

1/4

cup

chili powder

2

tablespoons

smoked paprika

1

tablespoon

cumin

1

tablespoon

liquid smoked

2

teaspoons

salt

(or to taste)

1

teaspoon

coarse ground black pepper

28

ounces

crushed tomatoes

2

cups

beef broth

(low- sodium)
Instructions
Click saute on Instant Pot and adjust to High.

Once it reads Hot, add oil and saute the onions and peppers until tender, for 4-6 minutes.

Add in the rest of the ingredients and stir to combine.

Cover and lock the lid, make sure the valve is also closed.

Pressure cook for 30 minutes, followed by 15 min Natural Pressure Release and after that open the valve to release the remaining pressure.

If the chili is too liquidy, add a mixture of cornstarch and water (1 tablespoon of cornstarch dissolved in 2 tablespoons of water, add on Saute and bring to a boil).

Serve with just a bit of parsley, sour cream, and diced red chili peppers on top.
Notes
This dish definitely gets better the next day, so we recommend making it a day ahead to really let the flavors marry!
If you have, use the IP's Sauté feature to sear the beef cubes. That brown, flavor-packed crust will melt into your sauce and make it richer!
Bacon is optional but HIGHLY recommended. A lot of recipes include intensifying the savory and smoky flavors.
If you can find Texas chili powder where you are, get some and use it here! What makes it unique is that it already has other seasonings mixed in, like Mexican oregano and cumin.
Black coffee may sound like a strange addition, but trust us, it adds an unbelievable depth to the sauce.
Nutrition
Calories:
496
kcal
|
Carbohydrates:
19
g
|
Protein:
52
g
|
Fat:
25
g
|
Saturated Fat:
10
g
|
Cholesterol:
141
mg
|
Sodium:
1593
mg
|
Potassium:
1504
mg
|
Fiber:
7
g
|
Sugar:
8
g
|
Vitamin A:
4468
IU
|
Vitamin C:
27
mg
|
Calcium:
116
mg
|
Iron:
9
mg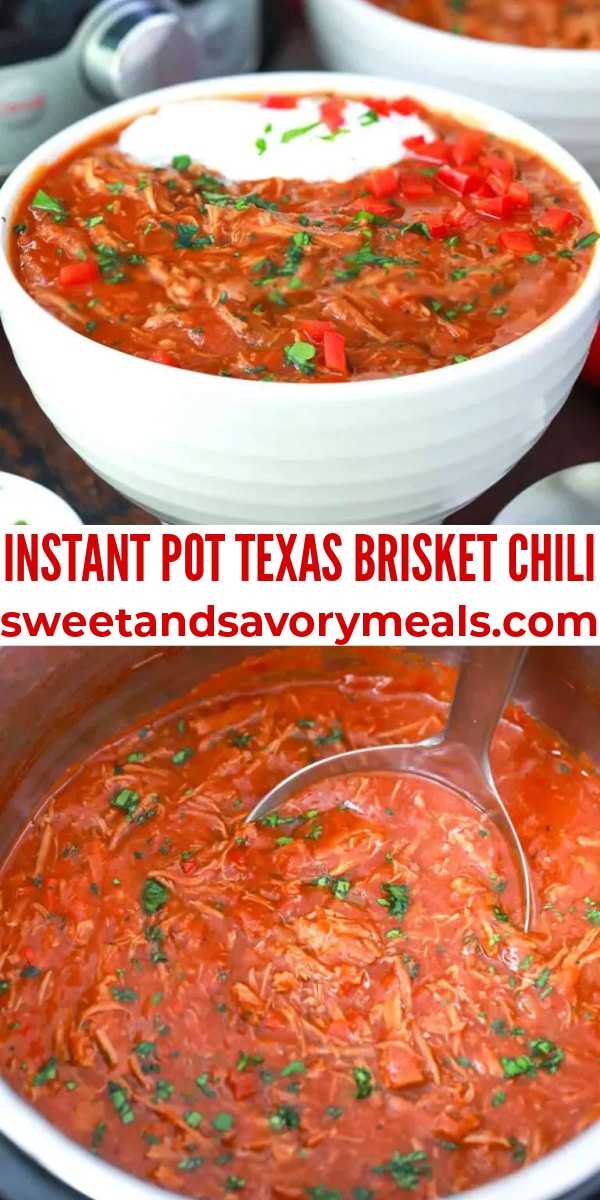 More recipes you might love