Honey Garlic Chicken Wings [Video]
Honey Garlic Chicken Wings are perfectly sweet and savory at the same time! Better than take-out, try this dish for a finger-licking good meal! Also, check out the short recipe video below and see how easy this is to make!
They are my guilty pleasure! They are flavorful, fun to eat, and they make for a good appetizer, just like Crispy Potato Wedges, BLT Potato Salad, and Pear Salad! Serve this dish along with these other recipes and you get yourself a nice quick meal!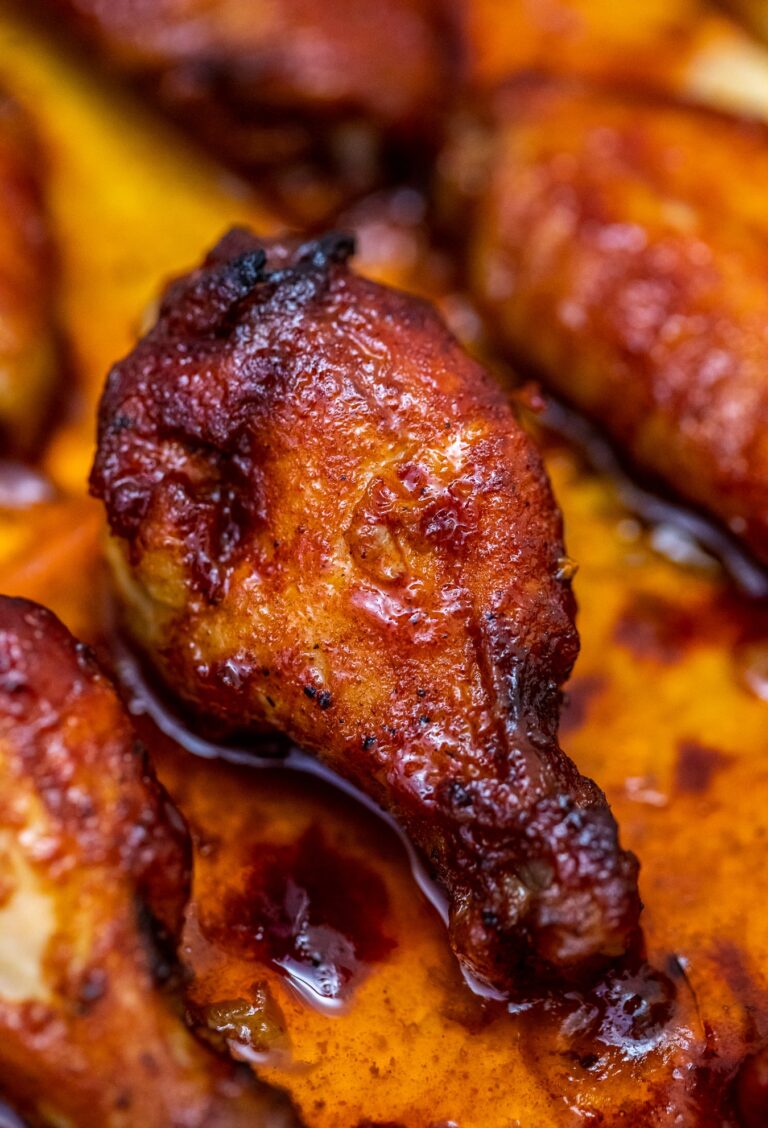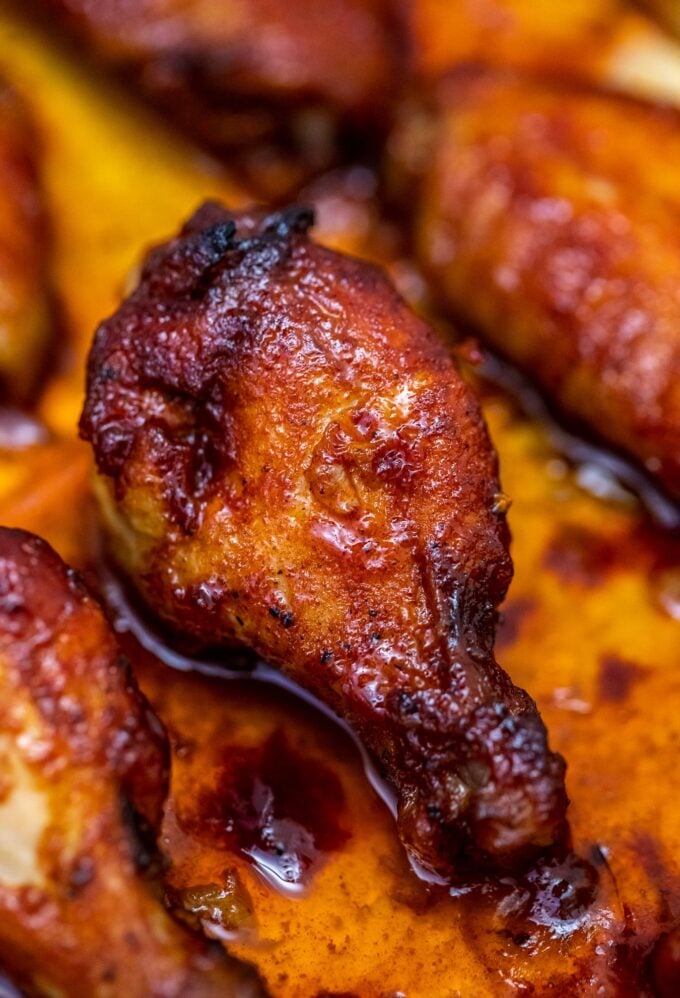 This Honey Garlic Chicken Wings recipe requires no frying, unlike other recipes. In this recipe, the chicken wings are seasoned and baked to perfection, then, tossed in a sweet and savory sauce.
What comes out are tender pieces that are moist on the inside and perfectly caramelized and sticky on the outside. They make for a great finger food which you can snack on or turn into a complete meal by pairing with carbs and fiber.
Unlike breasts, this part of the chicken is easier to cook as it dries out much slower. Also, though the breasts have fewer calories, the wings have more flavor, thanks to the fat content. A piece has roughly around 43 calories, with 36% attributed to fat.
Aside from that, it contains zero carbs and the rest of the calories are attributed to protein. If you want to know more about the differences in the nutritional content of various chicken parts, you may check this article out.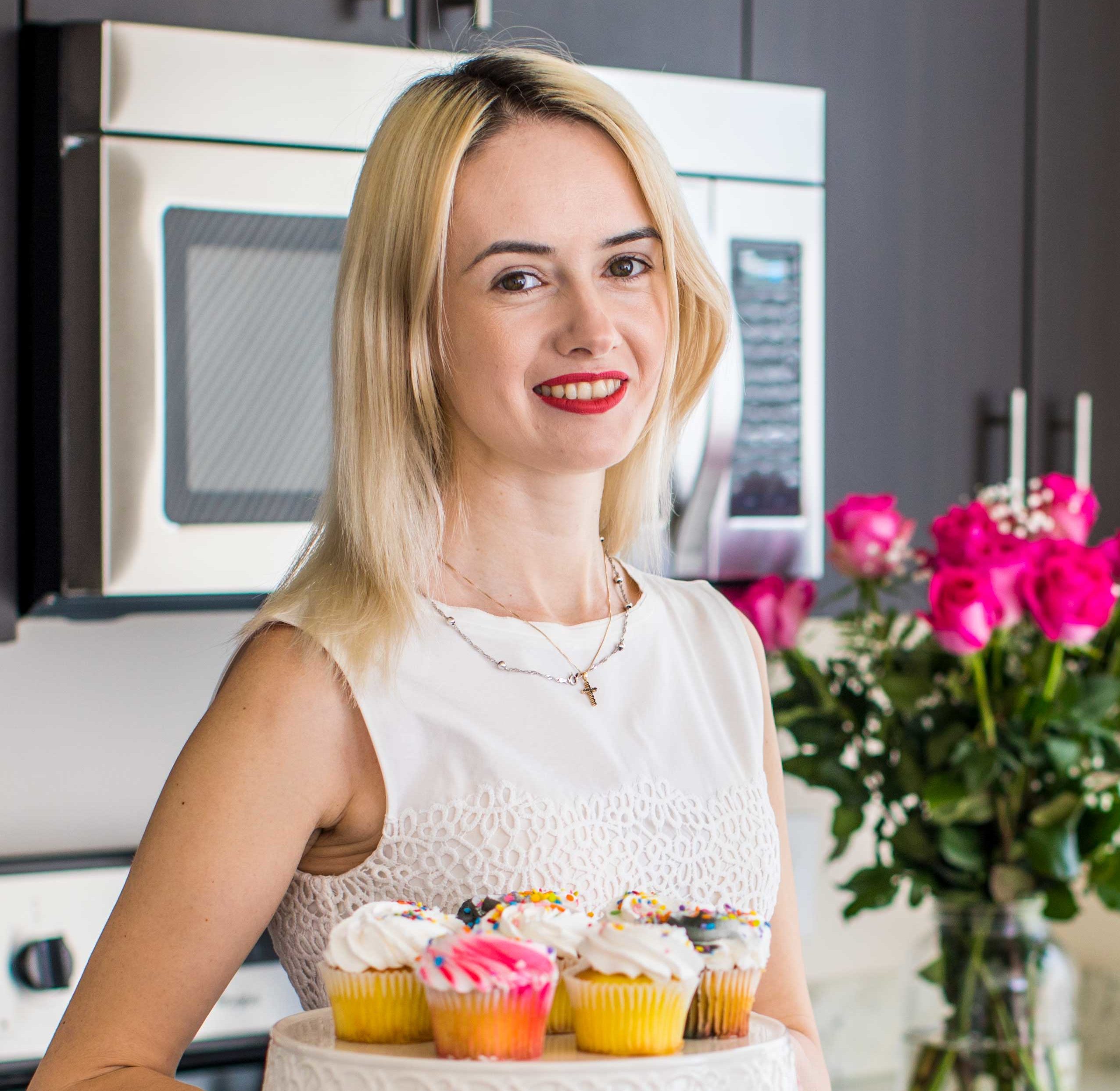 Follow us on Pinterest for more delicious recipes!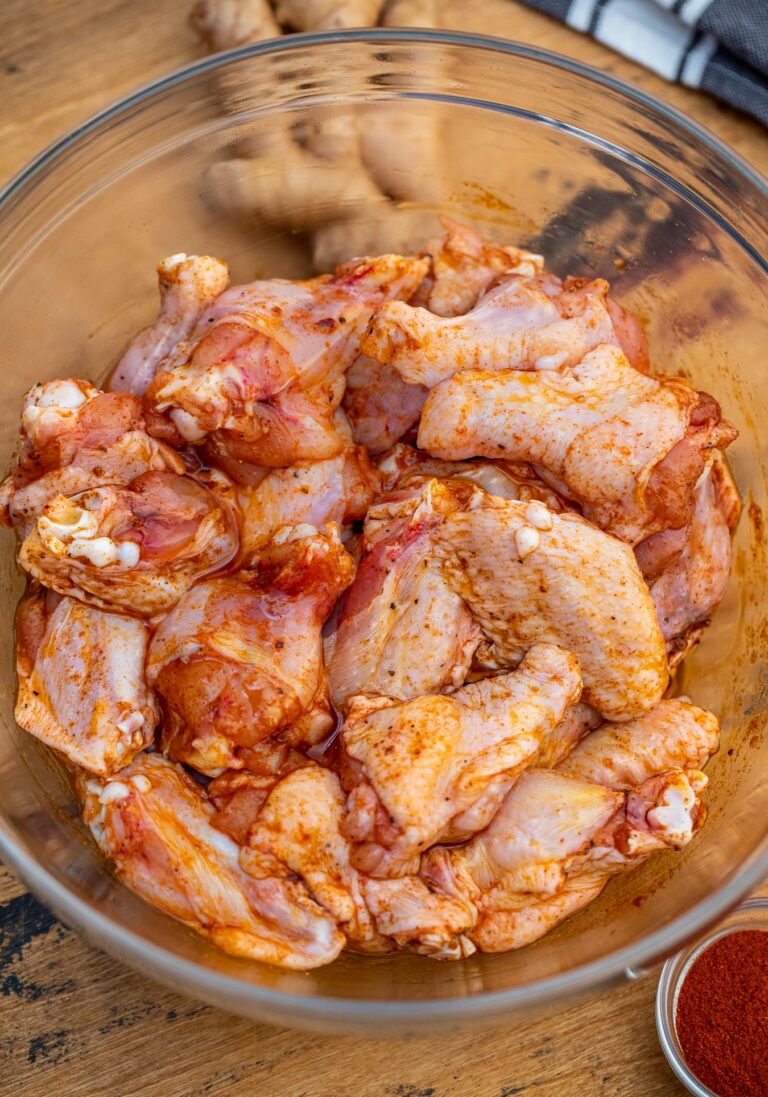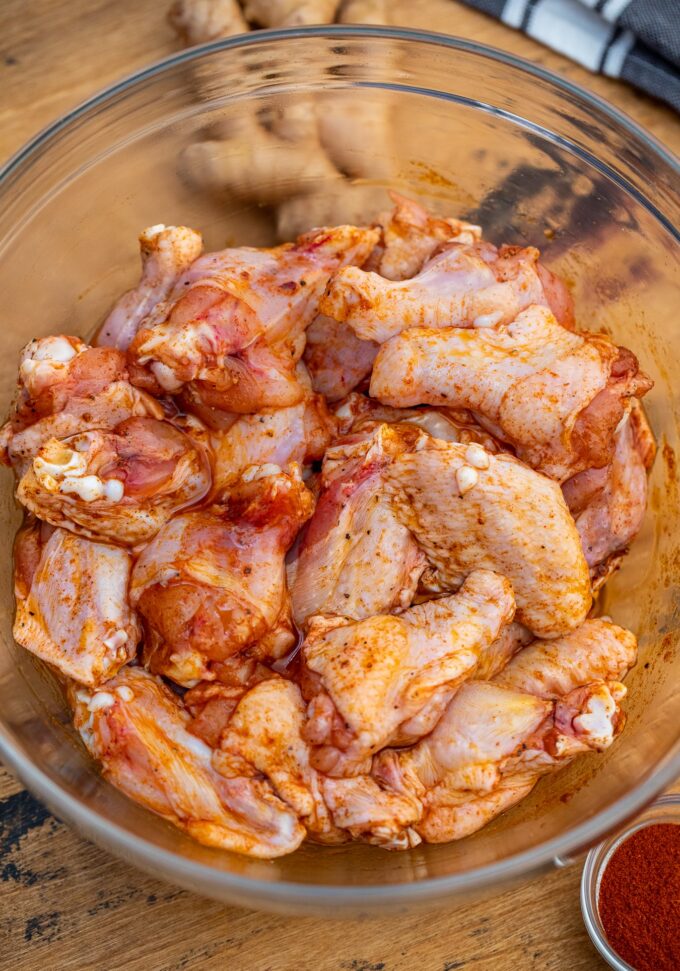 How to make Honey Garlic Sauce:
This is quite easy! All you need to do is combine all the sauce ingredients in a pan. Allow the mixture to boil and then, let it simmer steadily over lower heat for about 10 minutes until it thickens.
Remove it from the heat when it starts to coat the back of a spoon. Set it aside until later use.
How to make Honey Garlic Chicken Wings
Prep the oven: Preheat it to 425 degrees Fahrenheit. The high temperature is needed to crisp up the chicken.
Season: Get the wings and pat them dry completely. Season them with the spices and seasonings listed in the recipe card below, then, brush them with olive oil.
Bake: Bake them for about 35 minutes, turning them at the 20th-minute mark to cook evenly on both sides.
Toss: Prepare the sauce and toss each piece in it until fully coated.
Bake again: Put them in the oven again for 10 minutes, turning at the 5th-minute mark to cook evenly on both sides.
Serve: Allow the dish to cool, tossing from time to time to coat each piece with the sauce that starts to thicken as it cools. Then, serve with your favorite dip.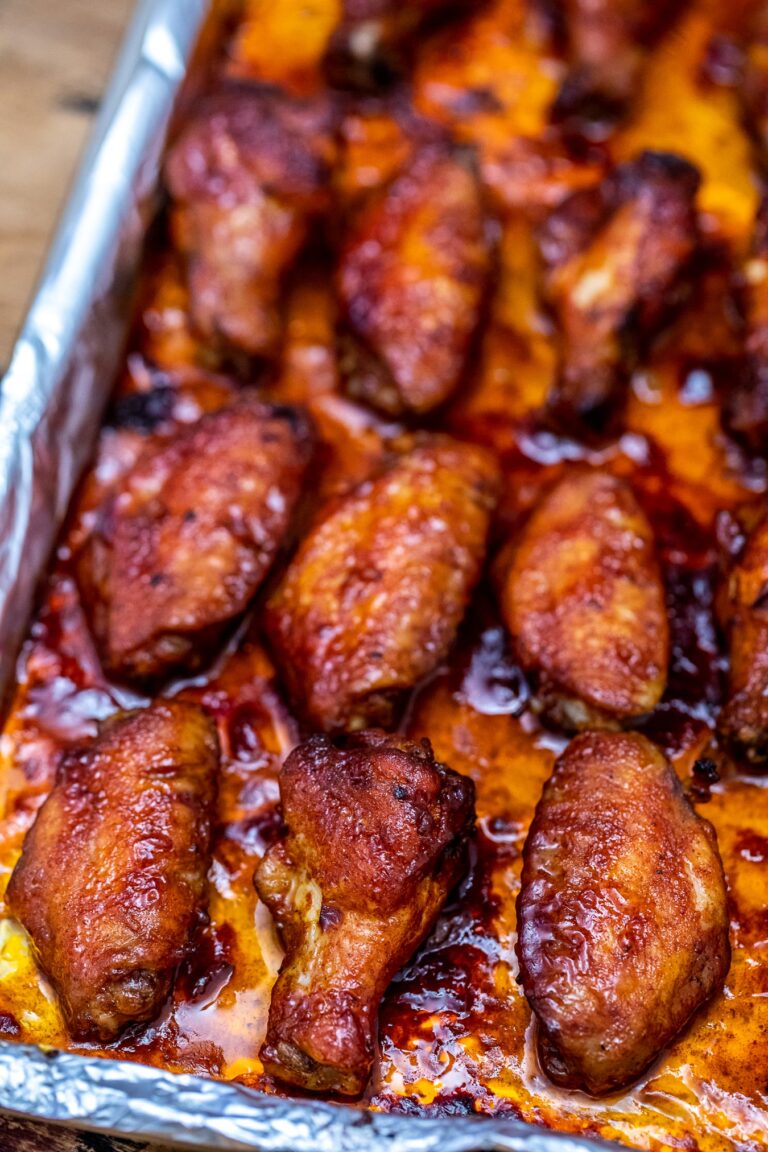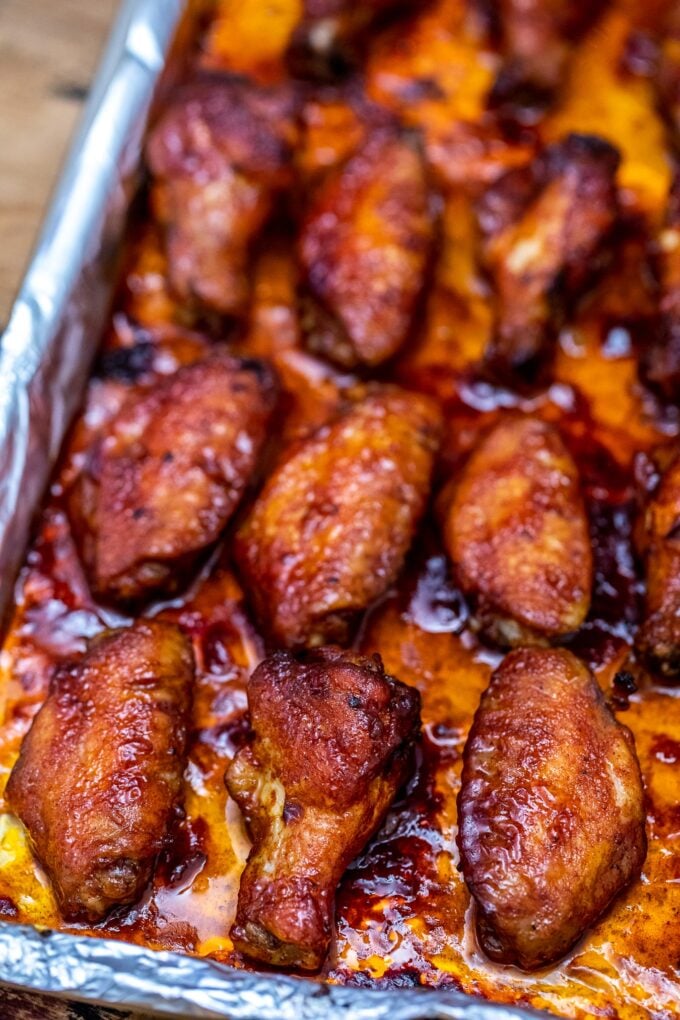 Recipe Variations:
Aside from honey garlic sauce, you can make the ones from these recipes to change the flavor while the core recipe for the baked wings remains the same:
How long to bake Honey Garlic Chicken Wings?
This recipe prescribes that the oven be set at 425 degrees Fahrenheit and baking will take roughly around 25 to 30 minutes. The skin will crisp up in this setting.
But if you want to bake with a sauce, then, you can lower the temperature to 350- or 375-degrees Fahrenheit. In these settings, the baking will be longer at around 50 to 70 minutes.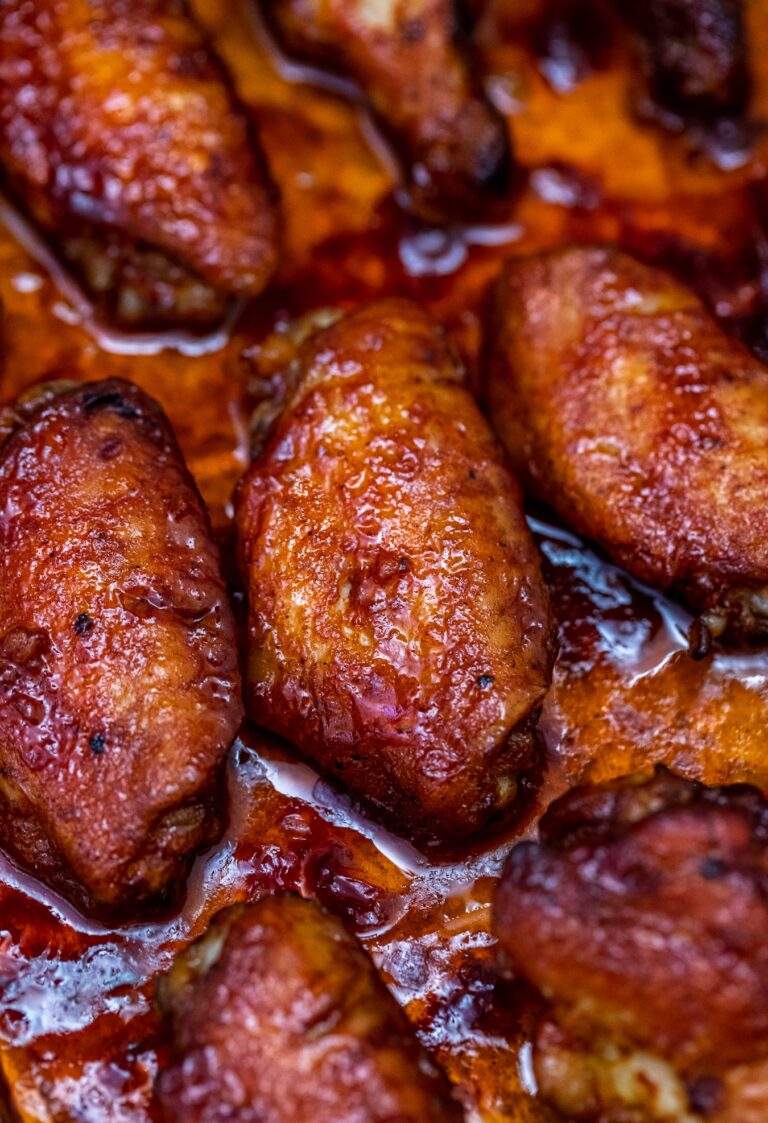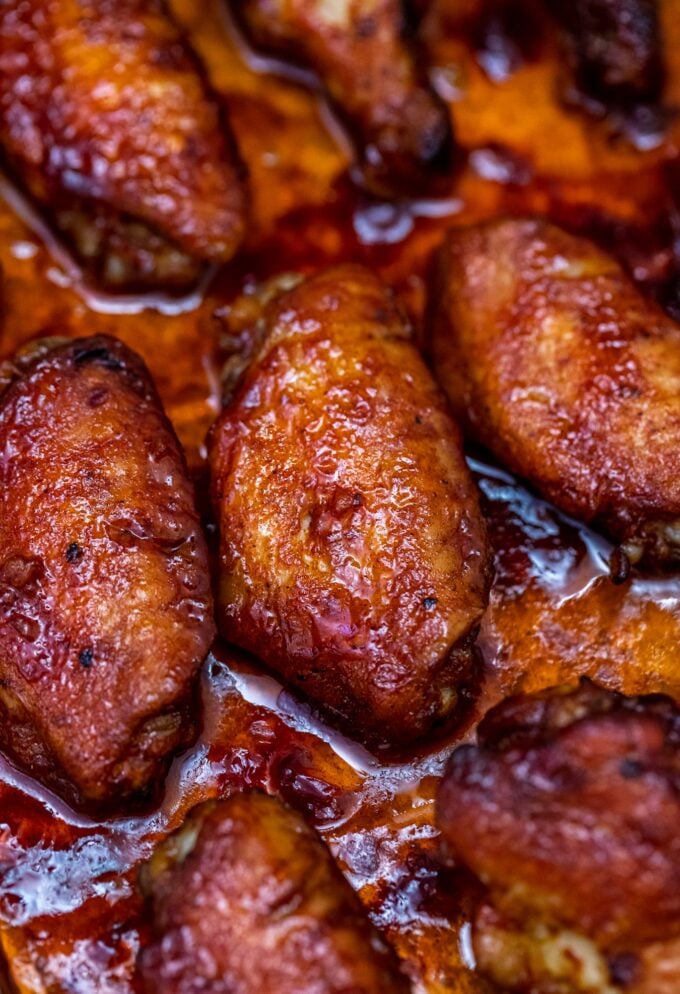 Chicken Wings Dipping Sauces:
Here are some suggestions on what to serve these along with this dish:
How to Store Honey Garlic Chicken Wings
Refrigerate: Put the leftovers in an airtight container and refrigerate for 3 to 4 days.
Freeze: You can also freeze them to extend the shelf life to 3 to 4 months.
Other delicious appetizers: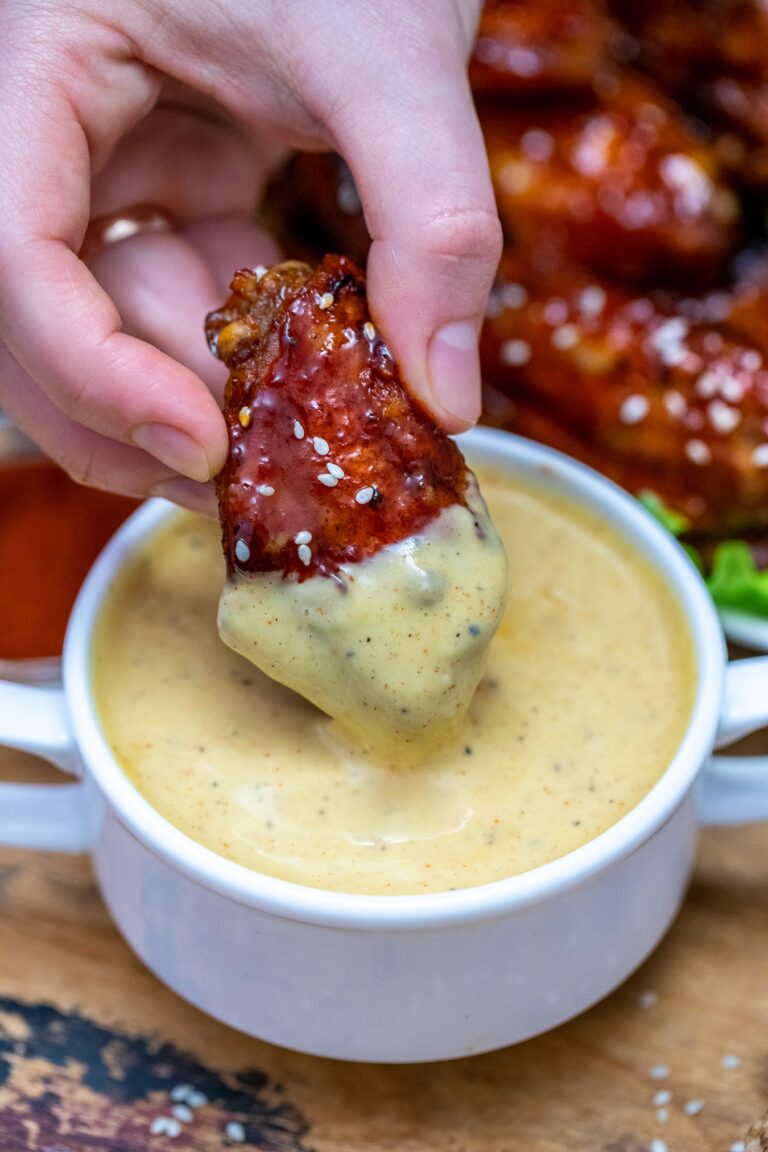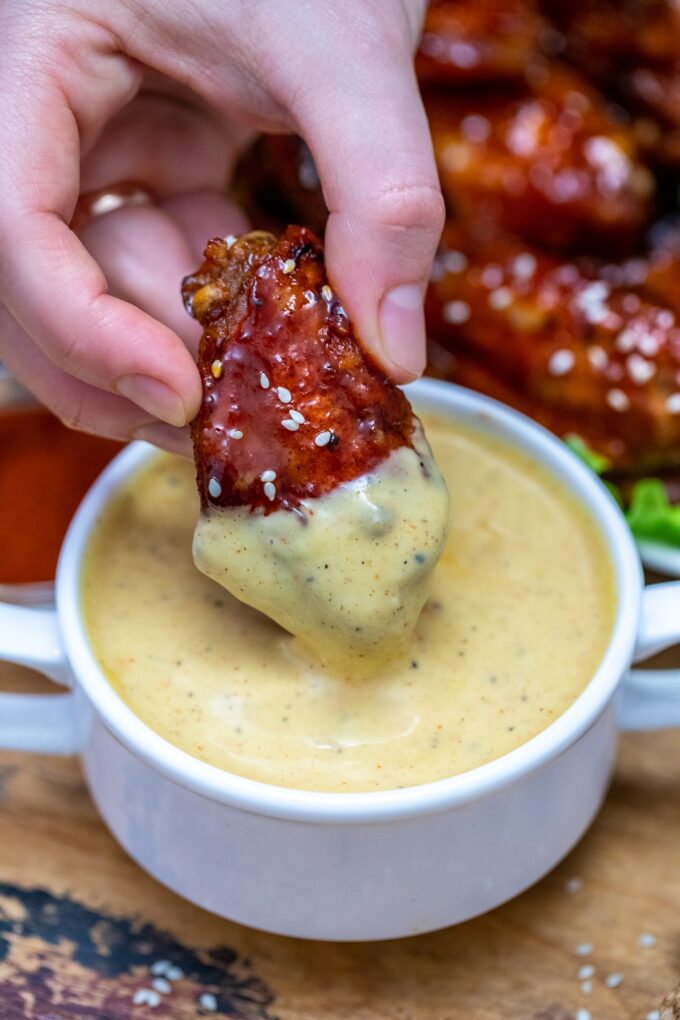 Recipe Tips:
When reheating, simply bake them again using the original recipe settings. The only requirement is that the thickest part of the meat must reach 165 degrees Fahrenheit for it to be safe for consumption. If you are reheating frozen ones, thaw them first and allow them to rest at room temperature for about 15 minutes before baking again.
Serve them with oven-roasted sweet potato fries, mashed potatoes, or brown sugar roasted carrots for a complete meal.
If you want the skin to crisp up when you make this dish, make sure to dry the pieces. Aside from patting them dry and salting them, refrigerate the meat overnight in the fridge to further allow any moisture to dissipate.
Save Recipe
Honey Garlic Chicken Wings
Honey Garlic Chicken Wings are perfectly sweet and savory at the same time! Better than take-out, try this dish for a finger-licking good meal!
Author: Catalina Castravet
Serves: 6 servings of 5 wings
Prep time:

10

minutes
Cook time:

50

minutes
Total time:

1

hr
Ingredients
Rub:
Honey Garlic Sauce:
Garnish:
Instructions
Wings:
Sauce:
Combine Wings with the Sauce:
Nutrition information
Calories: 710 Carbohydrates: 28 Protein: 45 Fat: 46 Saturated Fat: 12 Cholesterol: 185 Sodium: 1151 Potassium: 424 Fiber: 1 Sugar: 25 Vitamin A: 542 Vitamin C: 2 Calcium: 32 Iron: 3
Save Recipe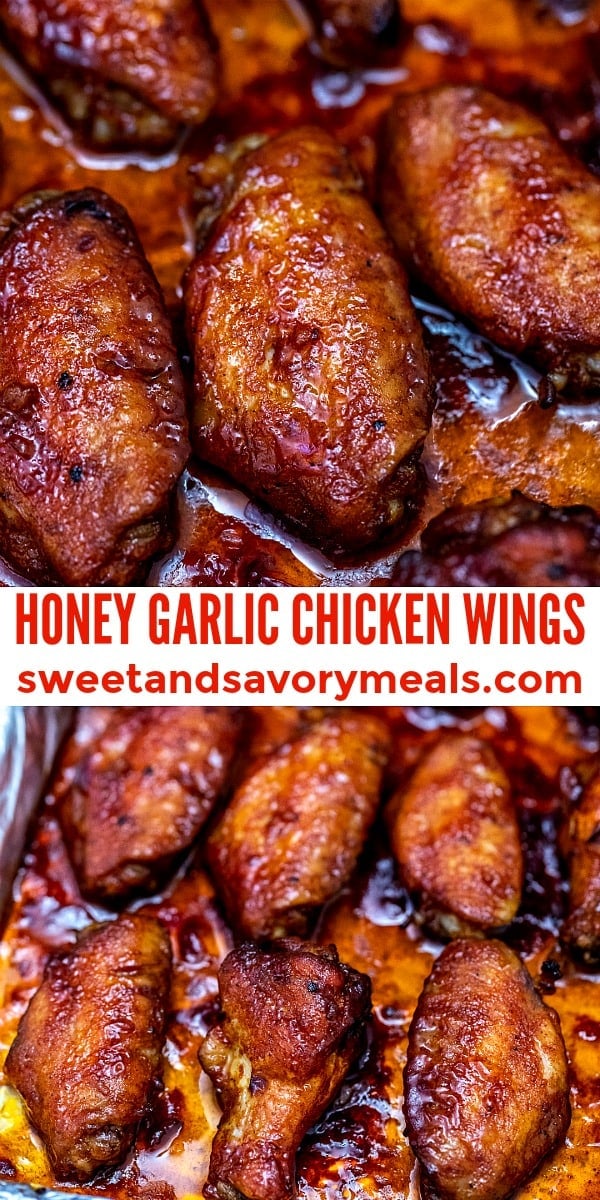 More recipes you might love
Categories: