Garlic Brown Sugar Lamb Ribs [video]
Garlic Brown Sugar Lamb Ribs are perfectly tender, flavorful and ready in less than 30 minutes. It is a simple and delicious weekend dinner for the whole family to enjoy.
We love to make lamb recipes, especially during the Easter holidays. You can pair the ribs with scalloped potatoes, corn casserole, or roasted asparagus.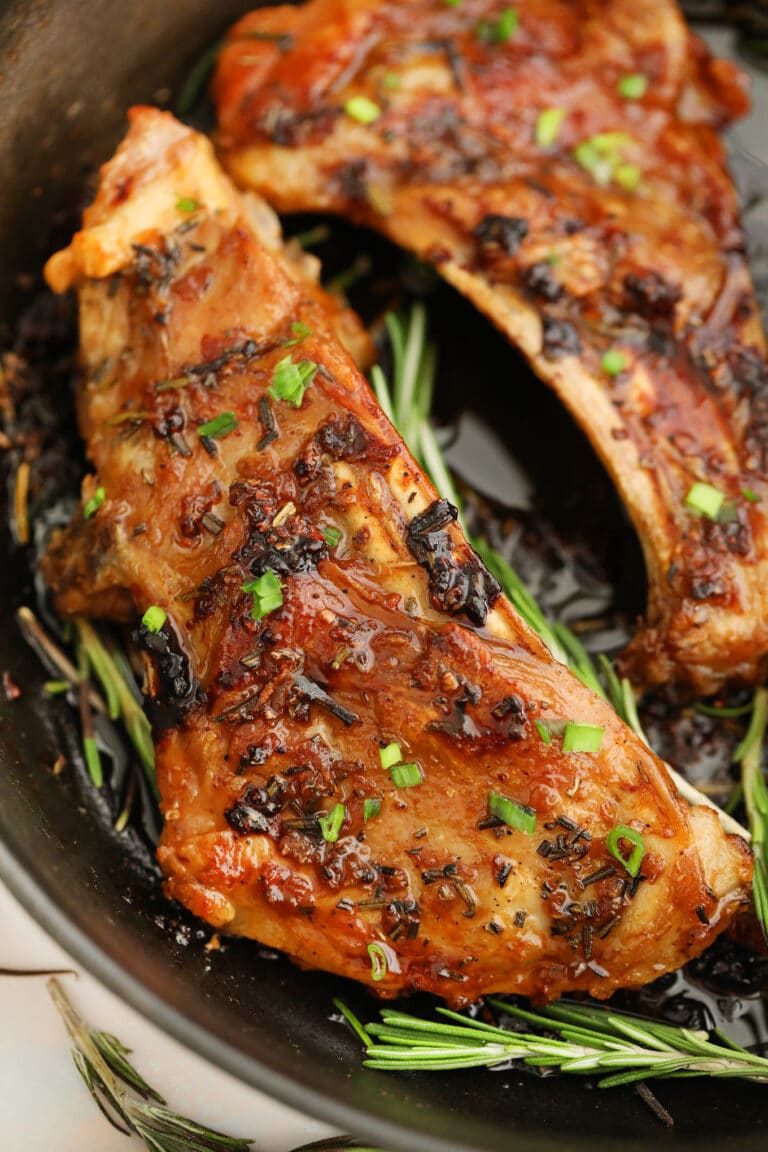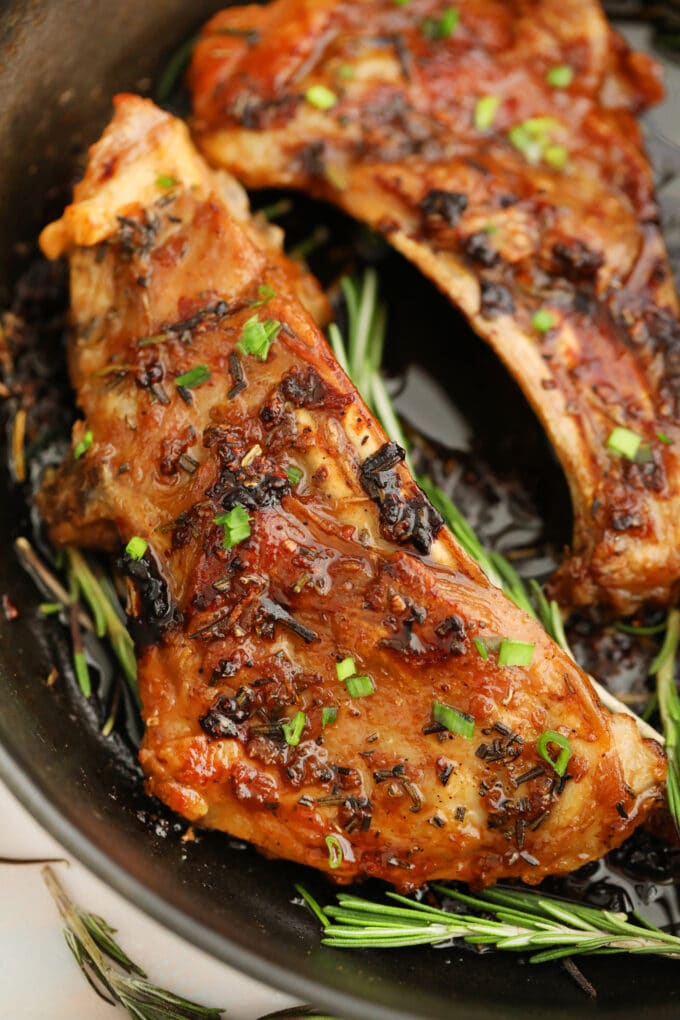 Easy Roasted Lamb Ribs
When it comes to Easter dinner, we make sure to always have some deviled eggs and Garlic Brown Sugar Lamb Ribs on the table. These are the two main dishes that are required on our Easter table and they never disappoint. Since childhood, I remember my grandma making these ribs for this special day, and till now they are one of my favorite recipes.
If you love lamb, this meal is a must-try. First, it is one of the cheapest meat parts of the lamb but is one of the most delicious. Also, it requires a few simple ingredients, and you end up with aromatic and mouth-watering ribs.
We have made this recipe over a dozen times, and we have finally adjusted it to perfection. The garlic and brown sugar mixture is what gives them that tangy and savory taste. The addition of rosemary and some herbs give them a nice finish and elegant look. Give them a try and you will be making them over and over again!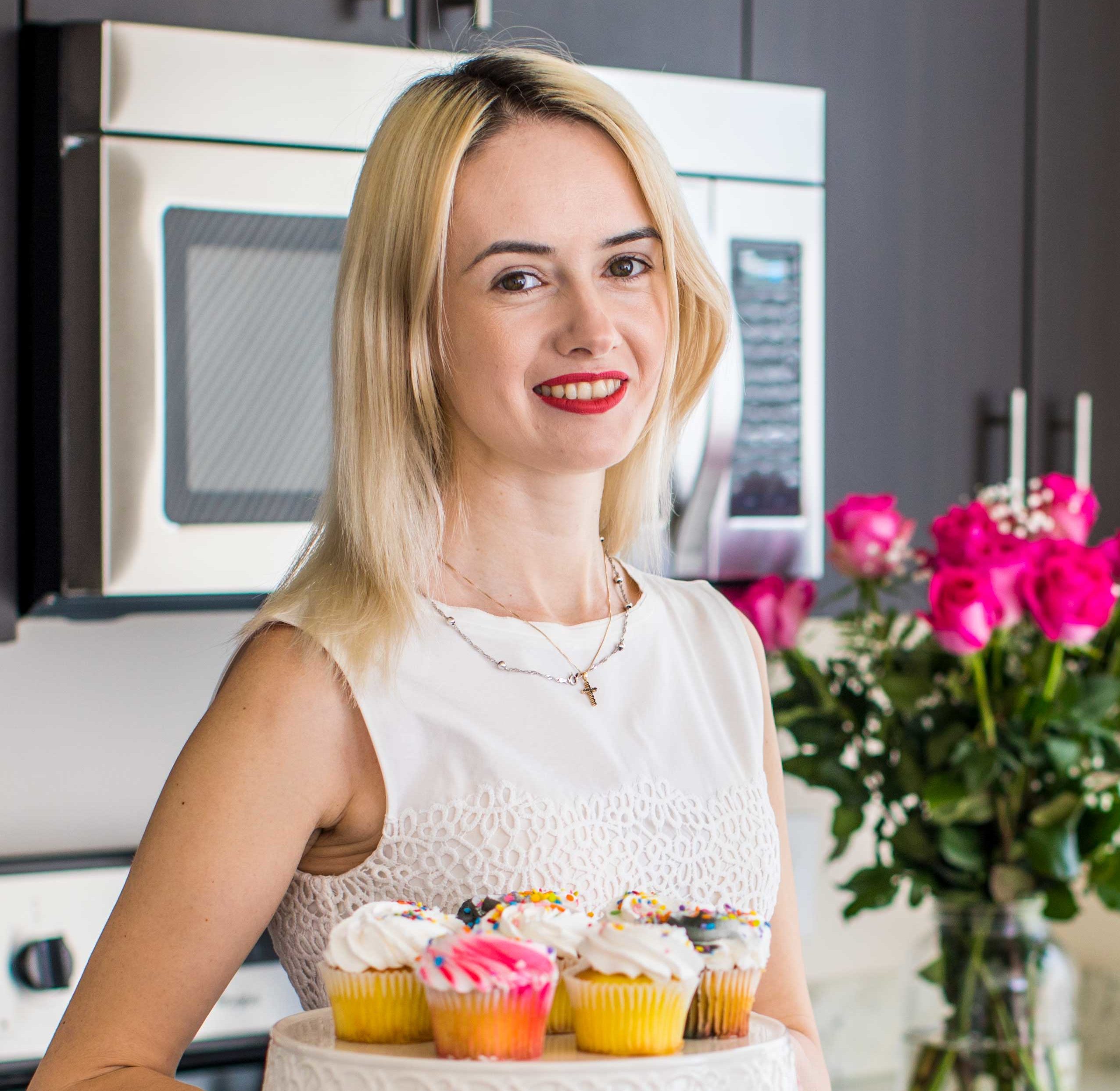 Follow us on Pinterest for more delicious recipes!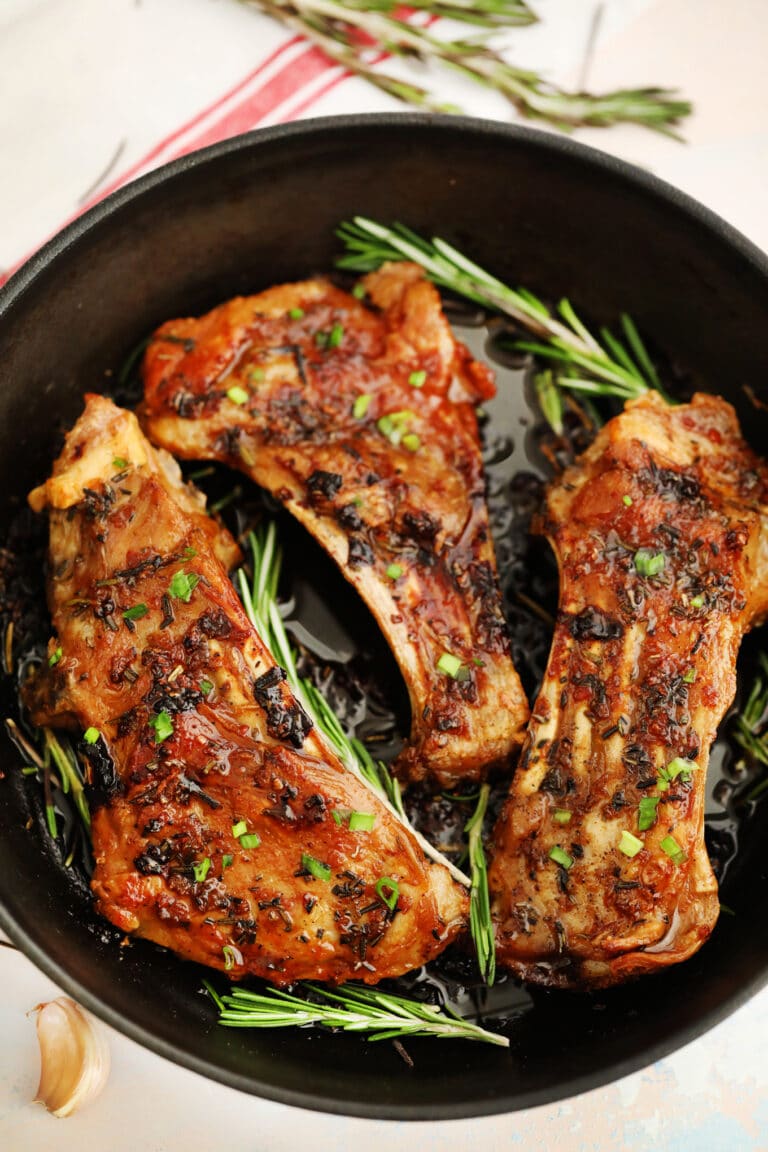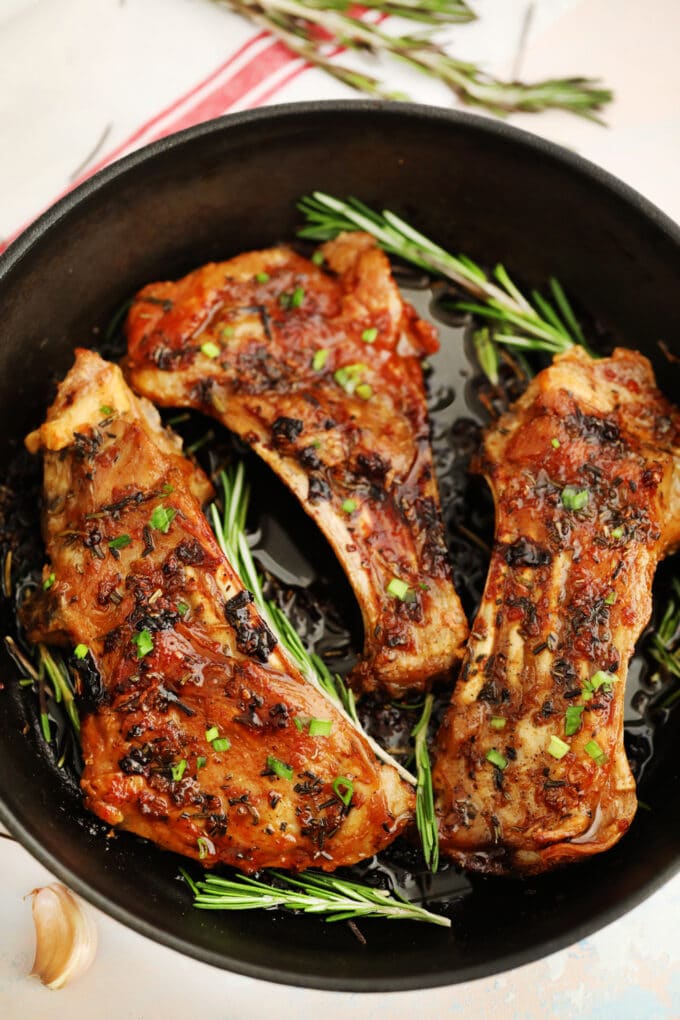 Ingredients for Garlic Brown Sugar Lamb Ribs
Really, this is one of the easiest recipes to make. The most important thing to remember is to use the best quality meat possible.
1.5-2 pounds lamb rib rack
Olive oil
Oregano
Butter
Garlic
How to make the best lamb ribs?
Once you have the ingredients ready, rub the ribs with some seasoning, rosemary and freshly chopped garlic. Then, add them to the skillet over medium-high heat and brown them on each side for a few minutes till they form a nice crust and golden brown color.
Browning them is essential, as it locks in the flavors and it gives them that crunchy and tender tasty. Once browned, we prepare the garlic brown sugar mixture and add it to the ribs.
Lastly, we roast them in the oven for about 10 minutes till perfectly golden brown.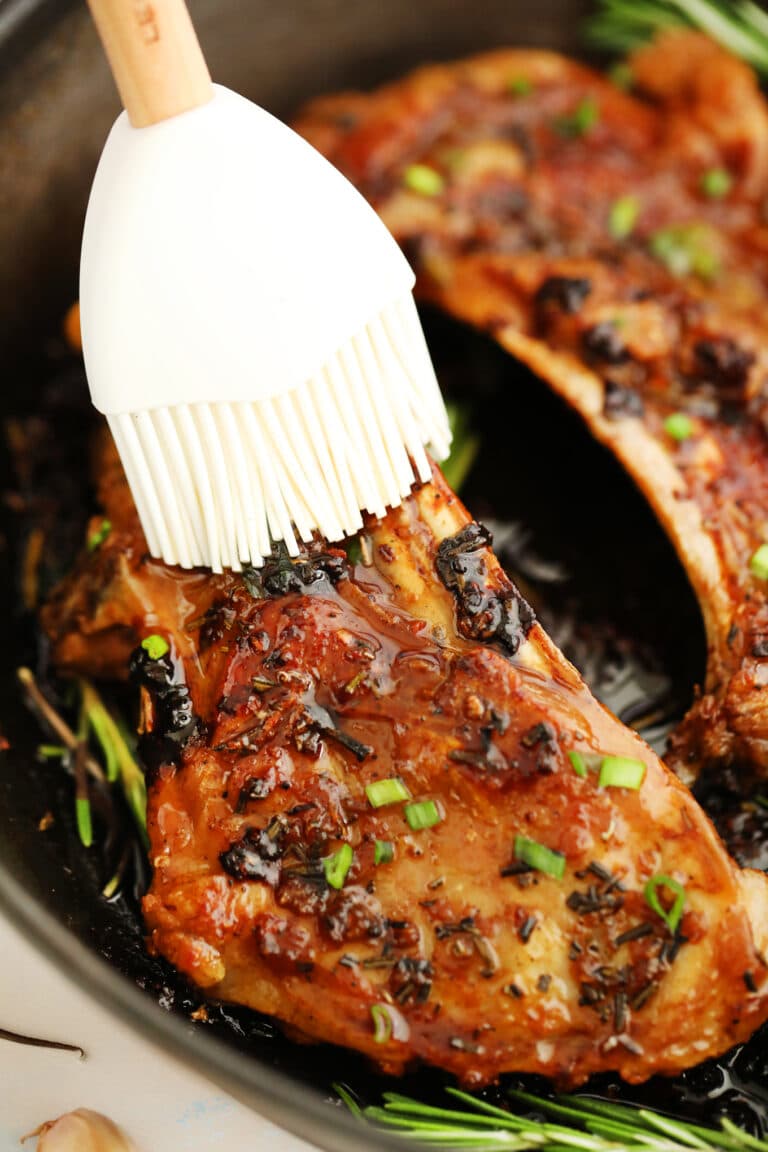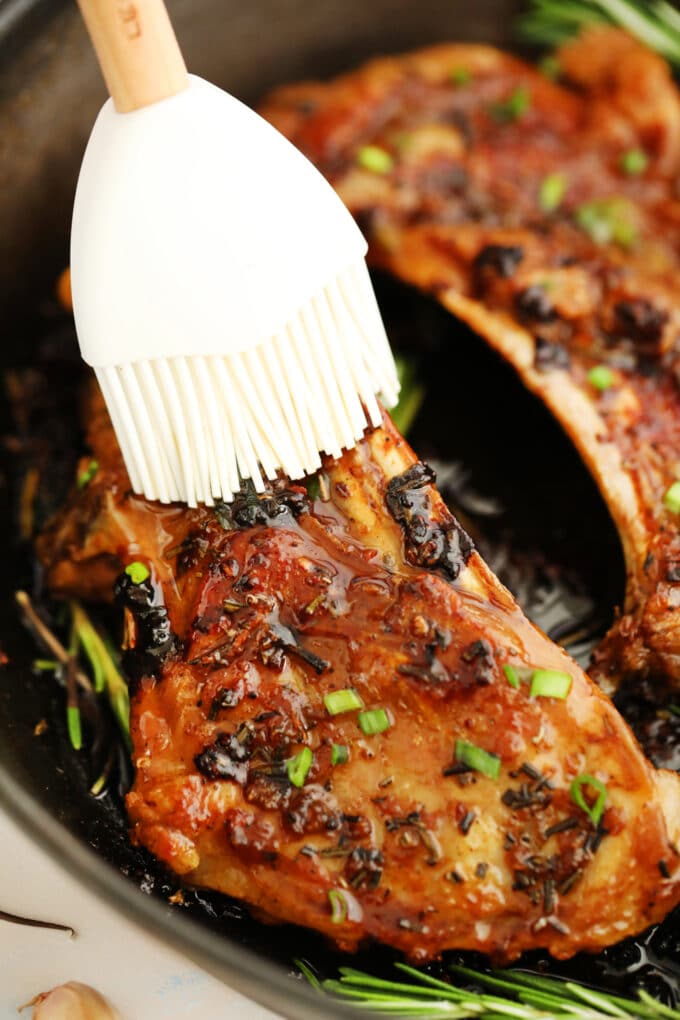 What to serve with Lamb Ribs?
This meal is very versatile and can be enjoyed as is or with some side dishes. We like to pair them with:
Can you make lamb ribs in the Instant Pot?
Absolutely! Follow the same recipe steps up to the point of placing them in the oven. If you are short on time and do not wish to brown them on the skillet, then skip this step. Simply place them in the Instant Pot with the brown sugar mixture and cook under pressure for 20 minutes, followed by NPR. Broil before serving.
We also have one of the best Instant Pot pork ribs recipe, and you can check it out in this link.
Can you make lamb ribs in the slow cooker?
Yes. Place the meat in the crockpot and cover with mixture. Then, cook on LOW for about 6 hours or HIGH for about 3 HOURS. Broil before serving.
Recipe Tips and Notes:
For extra flavor and aroma, rub the ribs with finely chopped fresh rosemary right after applying the extra virgin olive oil.
Also, try to always use freshly minced garlic as the canned version will not taste as good.
You can cover with foil the dish while baking.
For a spicier kick, add some sliced jalapeno or red pepper flakes to the mixture.
Save Recipe
Garlic Brown Sugar Lamb Ribs
Author: Catalina Castravet
Serves: 3 servings
Prep time:

10

minutes
Cook time:

30

minutes
Total time:

40

mins
Ingredients
1 lamb rib rack (cut into 3 or 4 servings)
3 tablespoons olive oil
6 cloves garlic (minced)
1 tablespoon fresh rosemary (chopped)
1/3 cup chicken broth
3 tablespoons brown sugar
5 sprigs fresh rosemary
Salt and pepper to taste
Chopped green onions
Instructions
Preheat oven to 400 degrees F.
Place a large cast-iron skillet over medium-high heat until hot. Once hot, add the olive oil. Season lamb ribs with salt and pepper on both sides. Add them to the pan. Sear on both sides until golden-brown and cooked through, about 5-7 minutes per side.
Transfer to a plate and cover with foil.
Reduce heat to medium and add minced garlic and sauté it just until fragrant, for about 30 seconds.
Add fresh rosemary, stir and cook for 30 seconds. Add brown sugar and broth. Stir until the sugar has completely melted. Season with salt and pepper to taste.
Increase heat to medium-high, stir and cook the sauce until it reduces and thickens slightly about 5 minutes.
Add lamb ribs back to the pan, baste with the sauce, add a few sprigs of fresh rosemary and transfer to the oven for about 7-10 minutes. Broil for 1-2 minutes before serving.
Garnish with chopped green onions before serving.
Calories: 253 Carbohydrates: 12 Protein: 7 Fat: 19 Saturated Fat: 3 Cholesterol: 24 Sodium: 126 Potassium: 136 Fiber: 0 Sugar: 11 Vitamin A: 20 Vitamin C: 1.8 Calcium: 15 Iron: 0.8
Save Recipe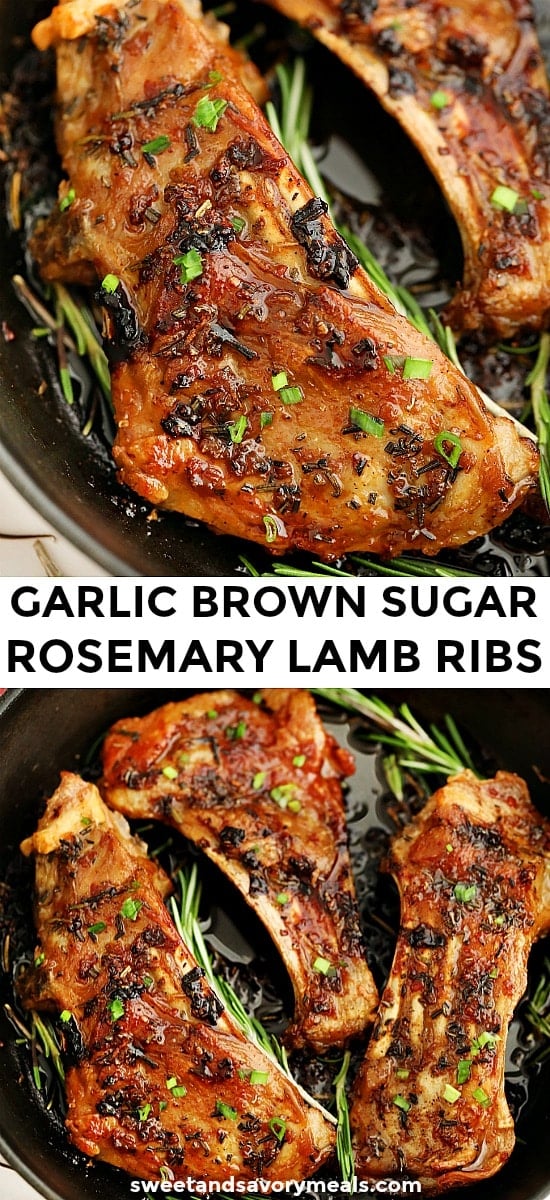 More recipes you might love