Cherry Sauce Pork Chops & Cherry Salsa
Cherry Sauce Pork Chops are tender, juicy and ready in less than 30 minutes, served with fresh Cherry Corn Salsa with crunchy radishes and creamy avocado.
We love making variations of Pork Chops on our blog, including our popular Instant Pot Apple Cider Pork Chops and Apple Cinnamon Pork Chops.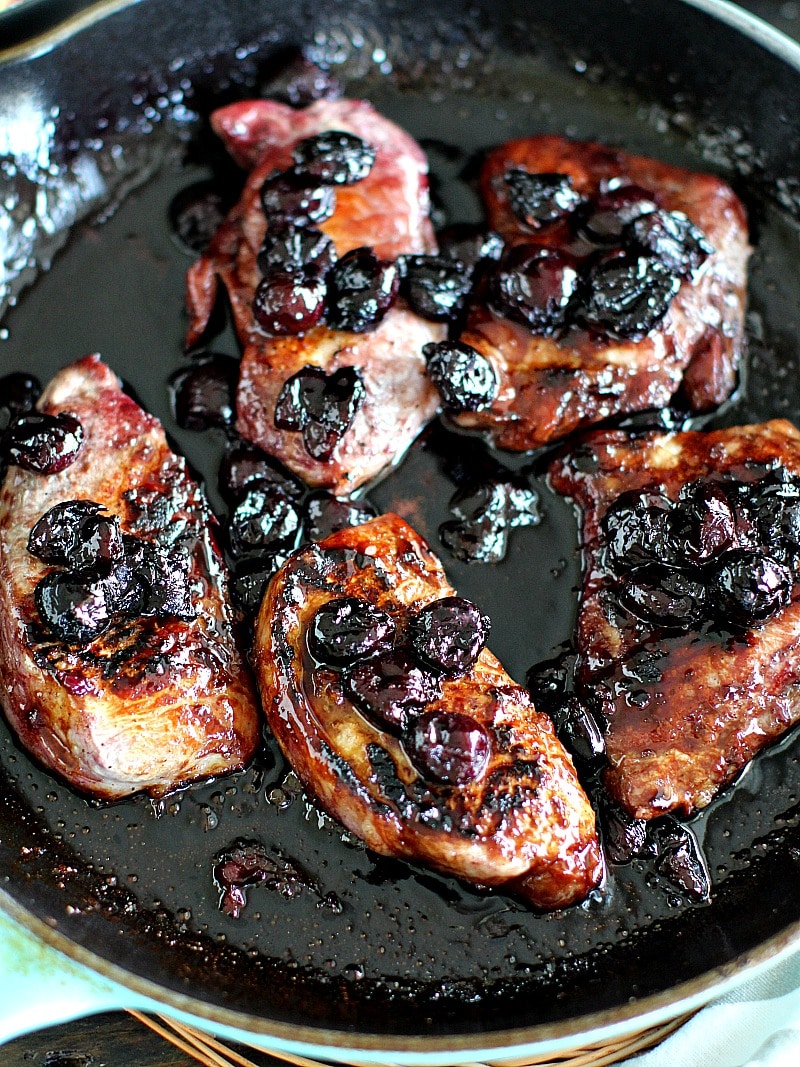 Cherry Sauce Pork Chops & Cherry Salsa
With warmer weather heating us, I am craving more and more meals that are hearty, delicious and are the perfect combination of sweet and savory. Cherry Sauce Pork Chops for dinner are the perfect solution. Especially when it takes only less than 30 minutes to make such a delicious and gourmet meal.
I also made a delicious Cherry Corn Salsa to go along with the pork. Juicy cherries, crunchy radishes, sweet corn and creamy avocado are combined in the perfect salsa bowl. The flavors and the textures are beautiful in this salsa and it compliments very well the Cherry Sauce Pork Chops that are juicy and caramelized. The pork chops turned out outstanding, cooked in a buttery sauce made with brown sugar and cherries, they are very tender and juicy. The Cherry Corn Salsa is sweet and refreshing and the perfect light side dish.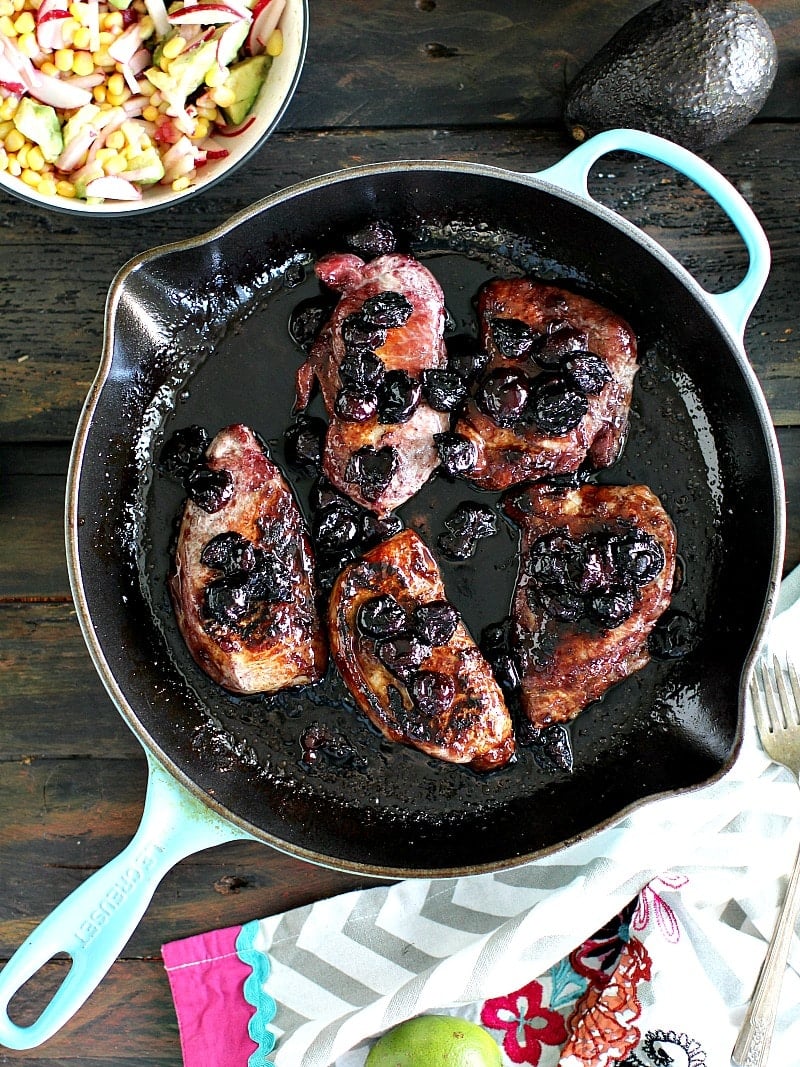 How long does it take to cook a pork chop in a frying pan?
In a 12-inch heavy skillet heat 2 tablespoons of oil over medium-high heat. Cook chops 3 to 4 minutes per side, until golden brown on the outside with just a trace of pink inside (145 degrees F with an instant-read thermometer).
How do you cook pork chops in the oven?
Preheat oven to 350 degrees F (175 degrees C).
Cook the cherry sauce on the stovetop in a sauce pan.
Place pork chops in a medium baking dish sprayed with cooking oil, and top with the sauce.
Bake pork chops 30 minutes in the preheated oven, to an internal temperature of 145 degrees F.
Allow chops to stand for 3 minutes at room temperature before serving.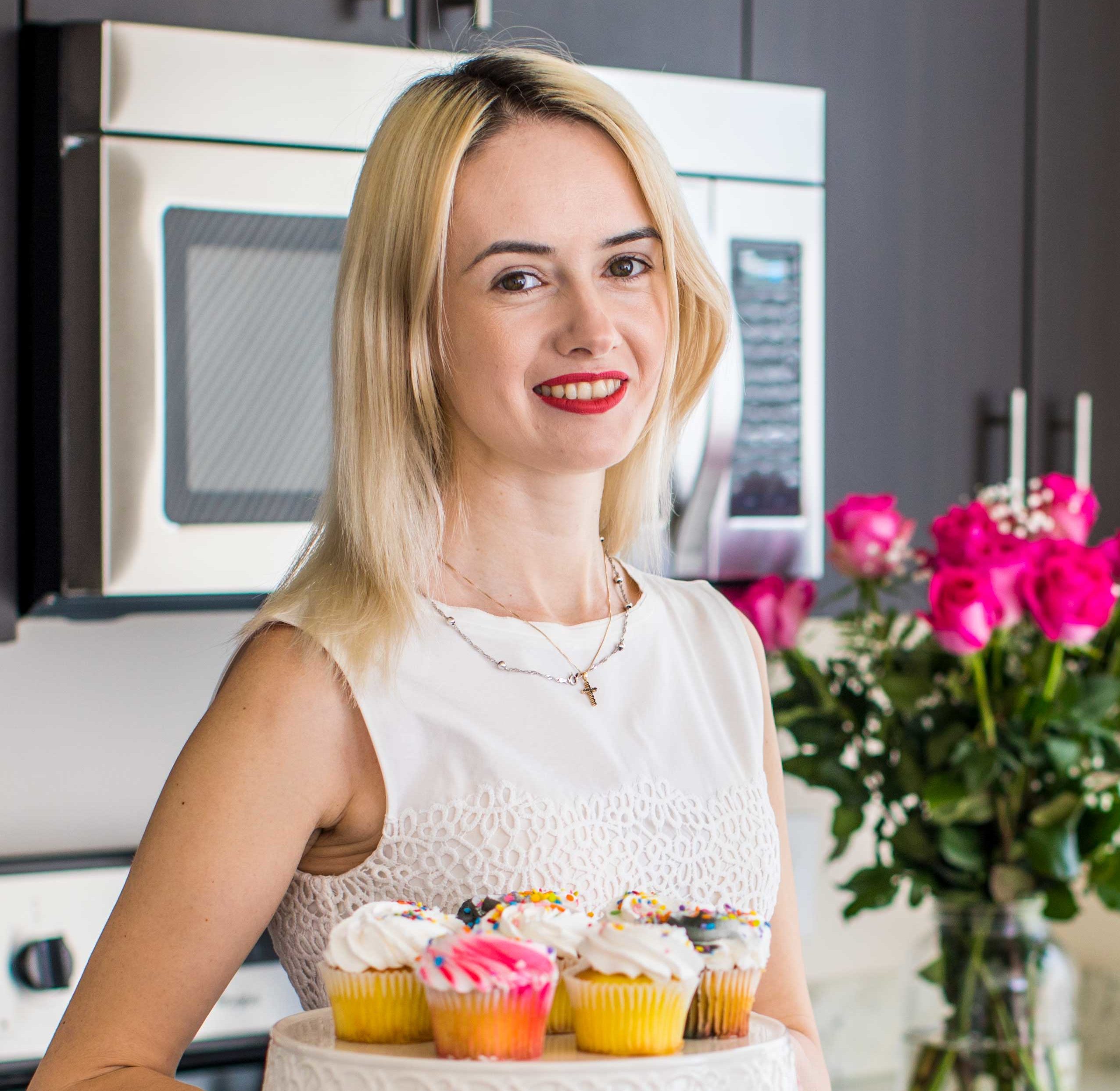 Follow us on Pinterest for more delicious recipes!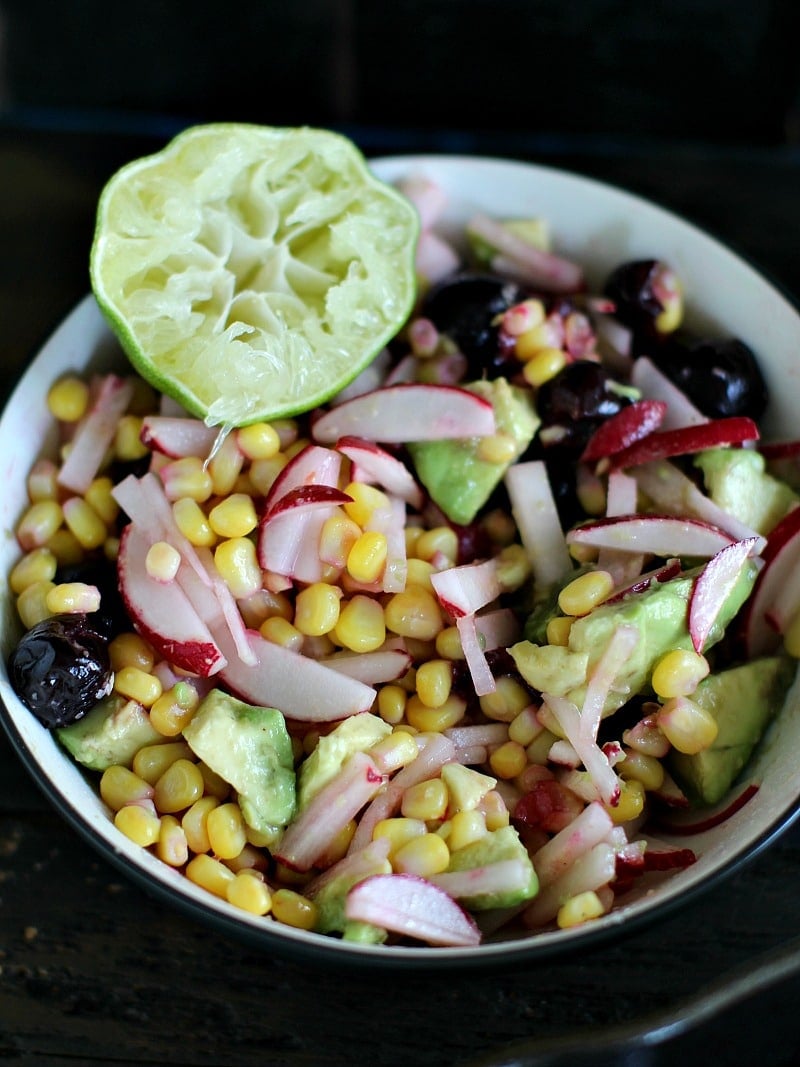 How To Cook Tender Pork Chops?
We have all been there, you start preparing a tasty and beautiful dinner using pork chops, and when you bite into one it's so unappetizingly tough. Here are a few tips on how to make sure you always get tender pork chops.
Take the pork chops out of the refrigerator about 15 minutes before you plan to start cooking. Bringing the meat up to room temperature helps it cook more evenly throughout.
The thicker the pork chops the better. Since the pork chops are lean, if the cut is vey thin, they will cooker quicker, which leave more room for error. It is easier to cook thicker pork chops. Aim for a double cut, which is about 1 1/2 inches thick. Also, bone-in pork chops have some fat around the bone, which results in juicier meat and the bone provides some protection for overcooking.
Brine the pork chops, this is very important as it keeps the meat moist, and it adds extra flavor.
Don't overcook the pork chops. The very popular loin and rib chops don't require much cooking time, so be very careful not to overcook and dry out the meat. Cook the chops between 145 and 160°F and let them rest a few minutes before serving.
Always rest the meat. After its done cooking, transfer to a separate plate, tent with foil, and let the meat rest for five minutes.
Save Recipe
Cherry Sauce Pork Chops
Cherry Sauce Pork Chops are tender, juicy and ready in less than 30 minutes, served with fresh Cherry Corn Salsa with crunchy radishes and creamy avocado.
Author: Catalina Castravet
Serves: 5 pork chops
Prep time:

20

minutes
Cook time:

10

minutes
Total time:

30

mins
Ingredients
For the Pork:
For the Salsa:
Nutrition information
0 Calories: 360 Carbohydrates: 45 Protein: 11 Fat: 15 Saturated Fat: 2 Cholesterol: 18 Sodium: 25 Potassium: 410 Fiber: 7 Sugar: 13 Vitamin A: 935 Vitamin C: 6.2 Calcium: 38 Iron: 1.7
Notes:
*Fresh cherries can be used if you have some on hand, make sure they are pitted.
Save Recipe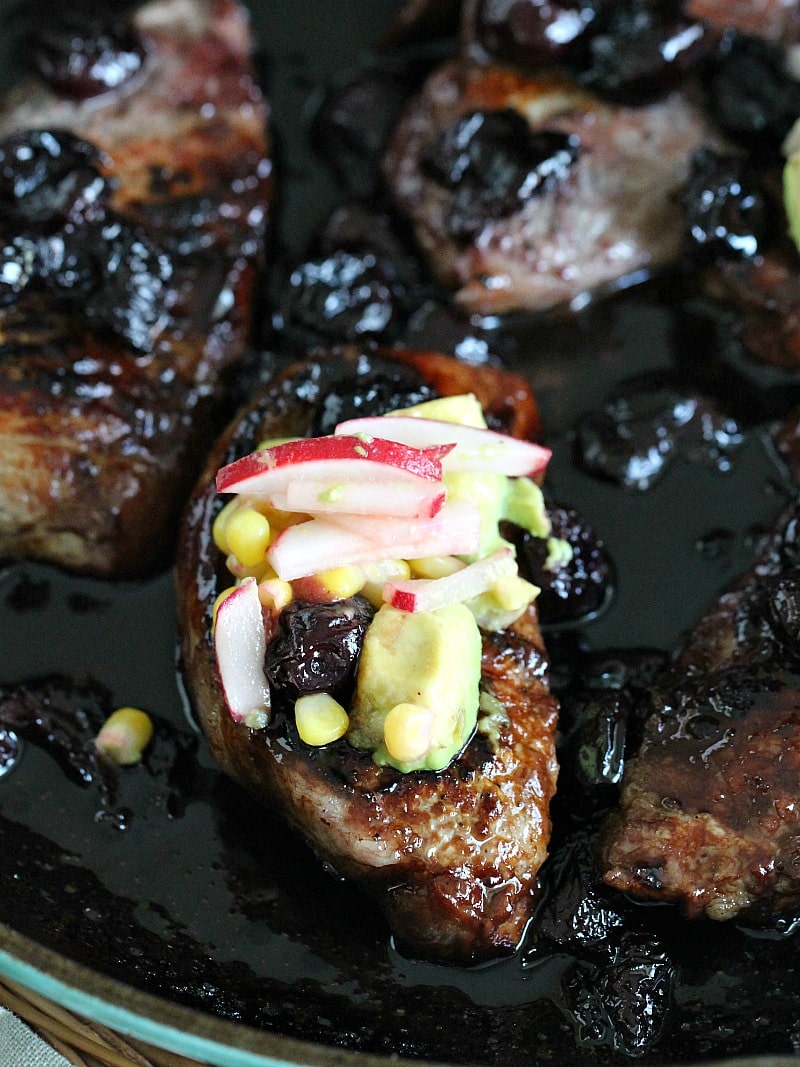 More recipes you might love
Categories: