Slow Cooker Lasagna Soup is hearty, cheesy, and meaty! It is perfect for the cold season and preparing it in the crockpot makes it so easy and hassle-free!
This is inspired by the Italian pasta dish. If you want more Italian dishes, then, head on and check the recipes for Instant Pot Minestrone Soup, Lemon Chicken Piccata, and Tuscan Chicken Pinwheels!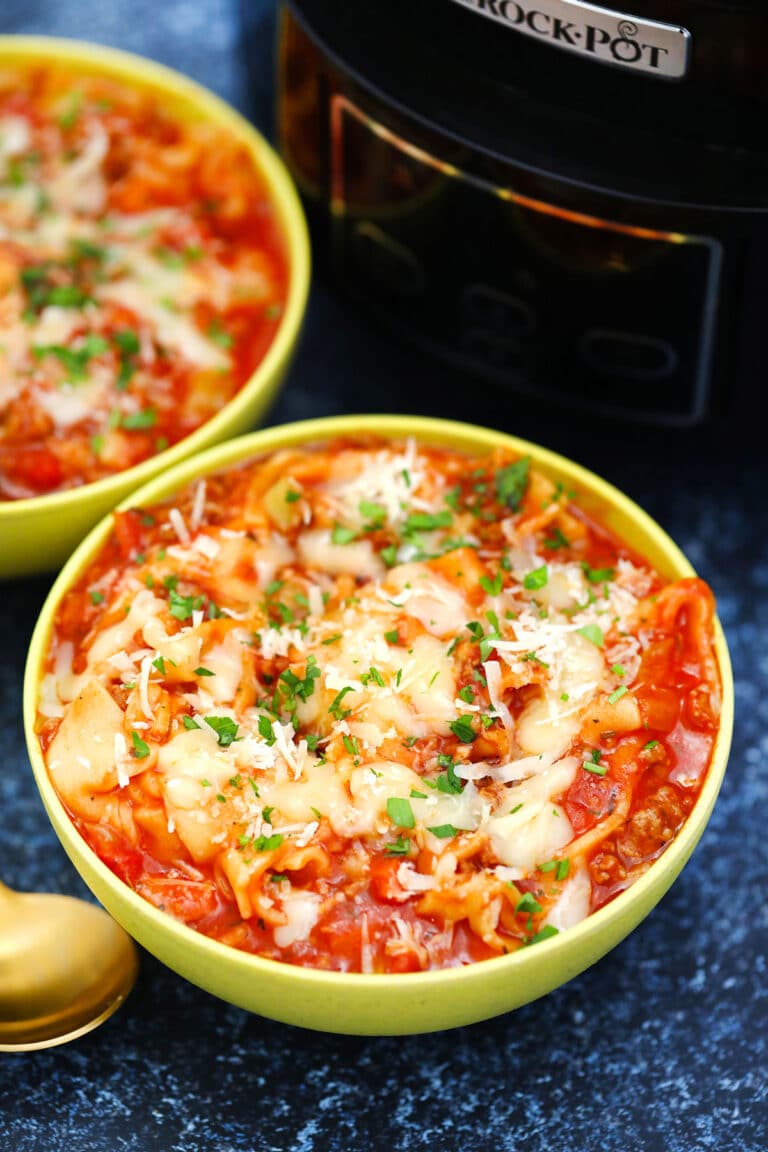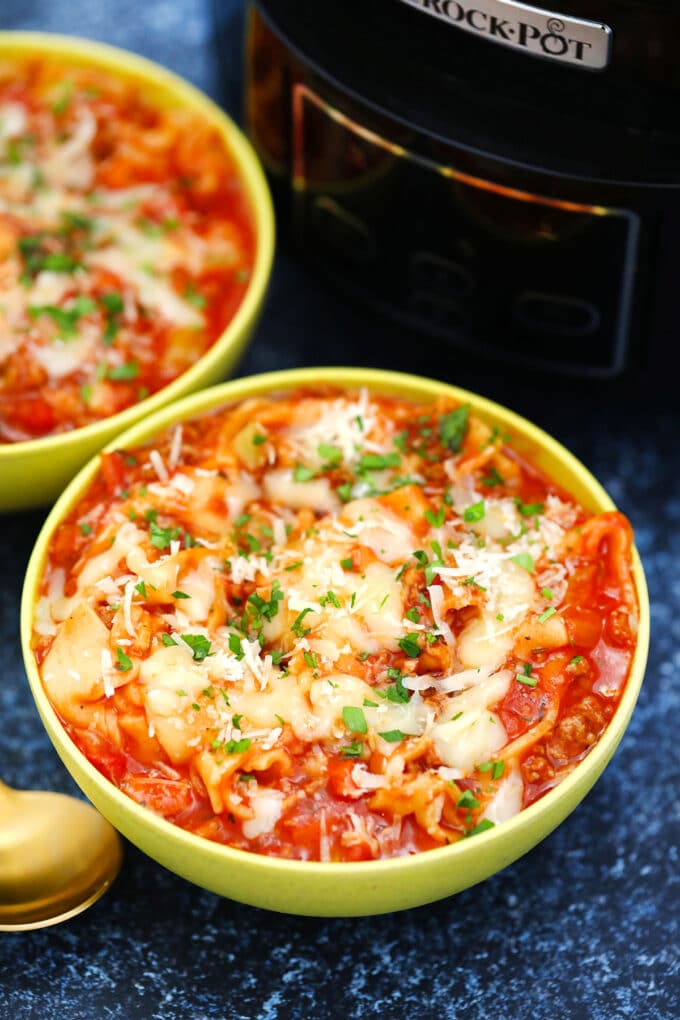 Crockpot Lasagna Soup
Slow Cooker Lasagna Soup smells heavenly as it simmers. It just makes it all the more appetizing and the colors are wonderful, too.
The tomato sauce adds in richness and the ground beef gives it a meaty dimension. Combined with herbs and spices, the vegetables and lasagna give a subtle balance to tie everything together. Also, the cheesy top makes it so yummy!
It has fiber, carbs, and protein which makes it one healthy dish that is perfect for any weeknight dinner. So, if you like the lightness of soups, but something hearty too, then, this dish is a great choice!
Especially now that the weather is freezing, this dish is that kind of comfort food that will just warm you up inside. And you get to have pasta in it, too, so that is good news for pasta-lovers. It is like two dishes in one ultimate comfort food, without having to layer the lasagna!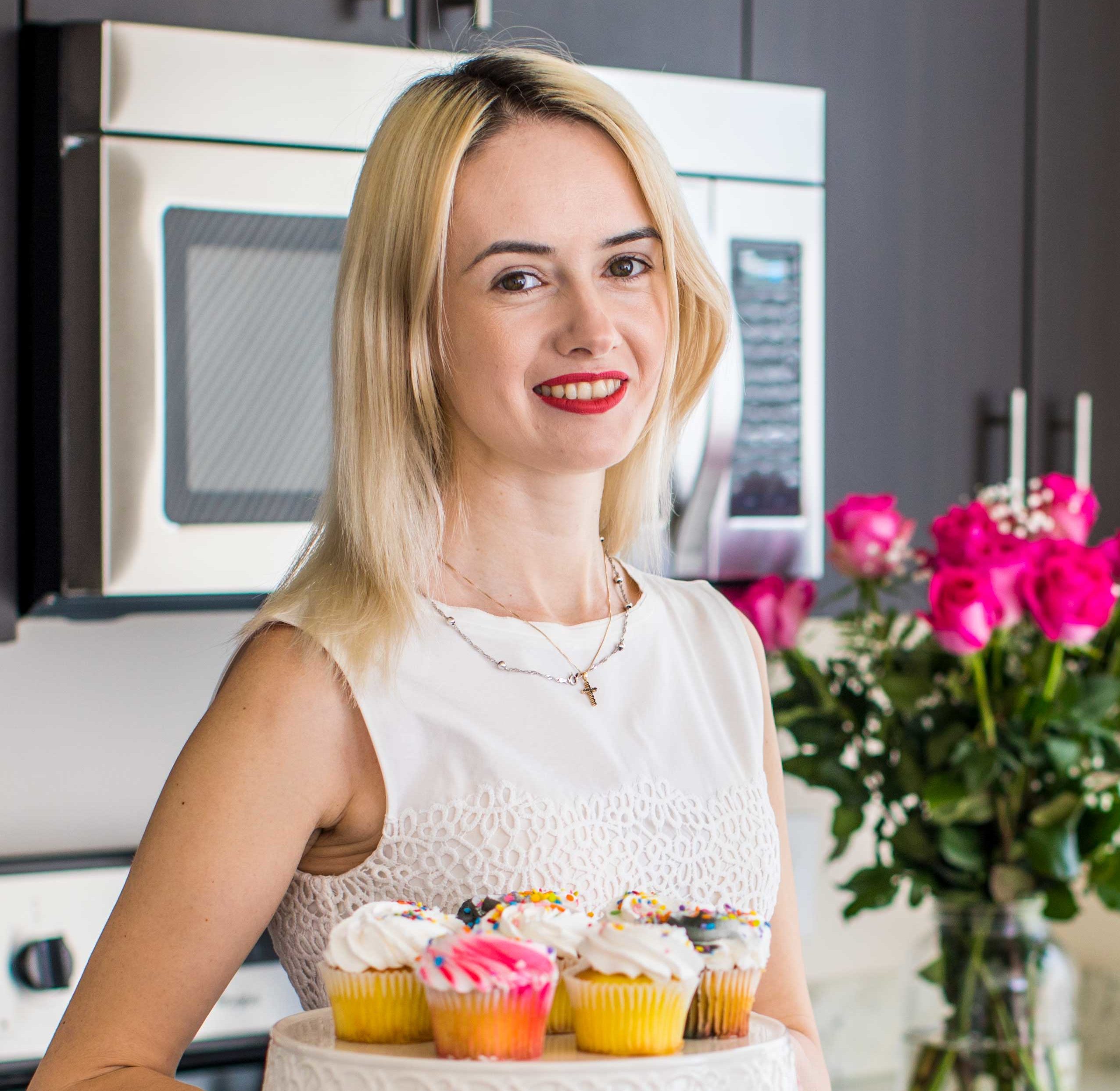 Follow us on Pinterest for more delicious recipes!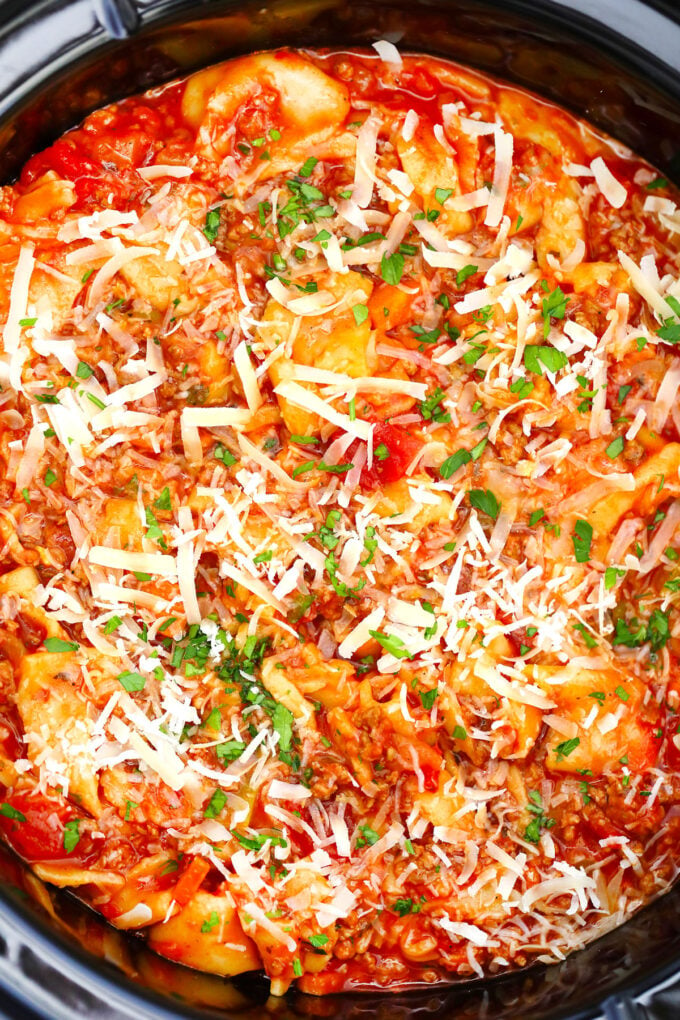 How to make Slow Cooker Lasagna Soup
Brown the meat: In a skillet, cook the meat until no longer pink and season with salt and pepper. Drain off any excess fat. Then, add in the aromatics and sauté.
Place in the crockpot: Once done, put the meat in the crockpot along with the other ingredients minus the lasagna. Turn the settings to low and cook for 7 to 8 hours, or set on high for 3 to 4 hours.
Put the pasta: Place the lasagna around 30 minutes before the end of the prescribed cooking time. This ensures that it will just be al dente for when you turn off the crockpot, it will continue to cook.
Serve: Top with cheese and parsley or basil, and serve in bowls. Enjoy!
What type of pasta is best to use?
You can experiment on the brands, but what works best for me is dry instant lasagna sheets. I cut them up into smaller pieces before putting them in.
About the shape, you can use any type. Campanelle and Mafaldine are popular choices, too.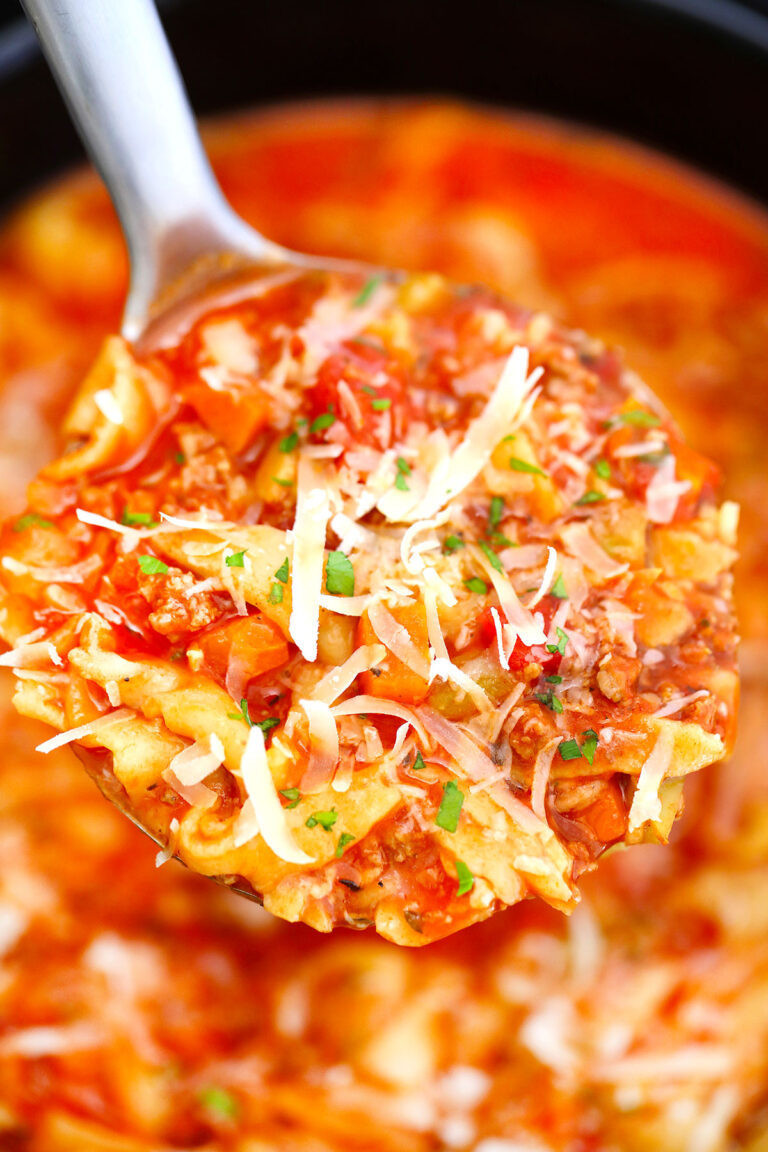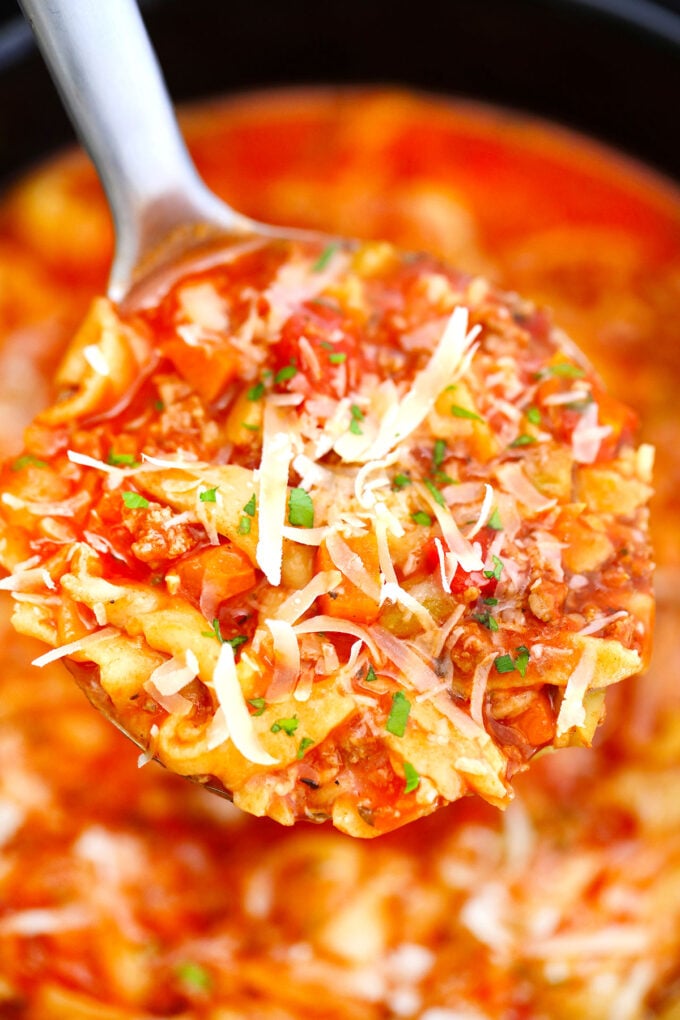 How to make Lasagna Soup in the Pressure Cooker?
You can check my recipe for this using the Instant Pot. Using the IP is much faster, so you can also use that if you are pressed on time.
What are the best toppings for it?
The cheesy part is the top where you also sprinkle your favorite herbs. What I suggest for you to put is a combination of your favorite cheeses like ricotta and the ones that I used in this dish. You can add only parmesan, only mozzarella, or a combination of both.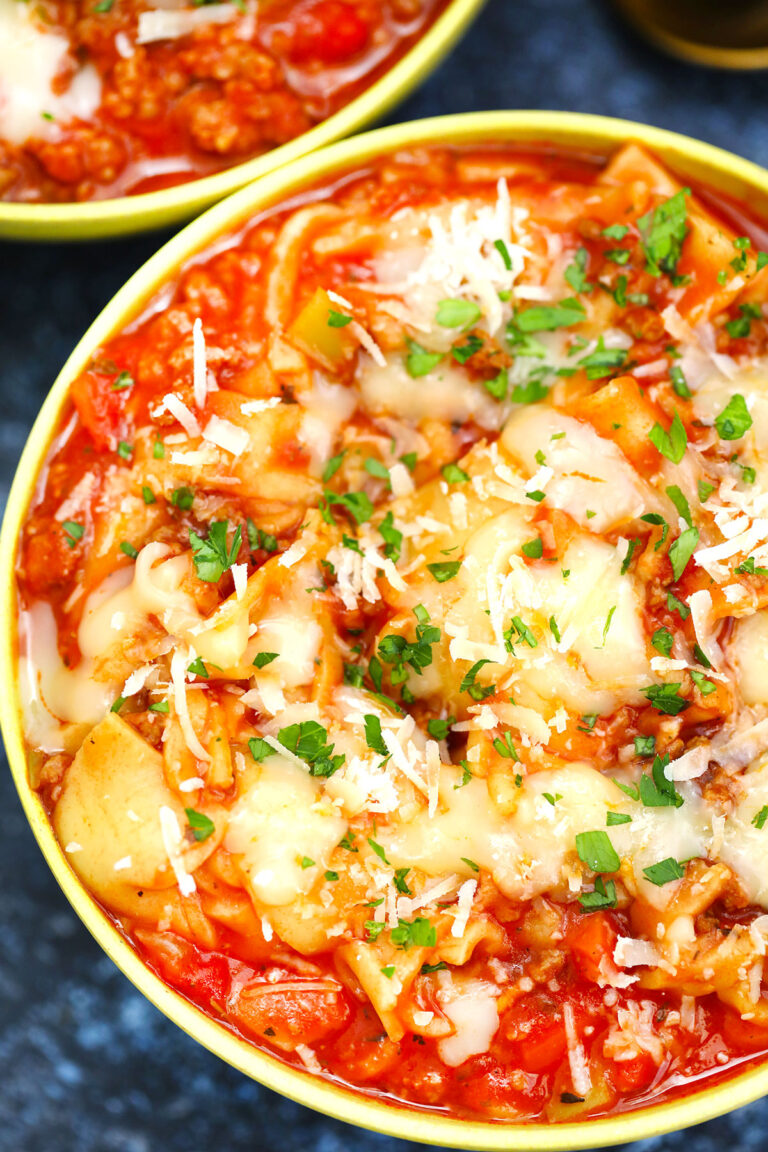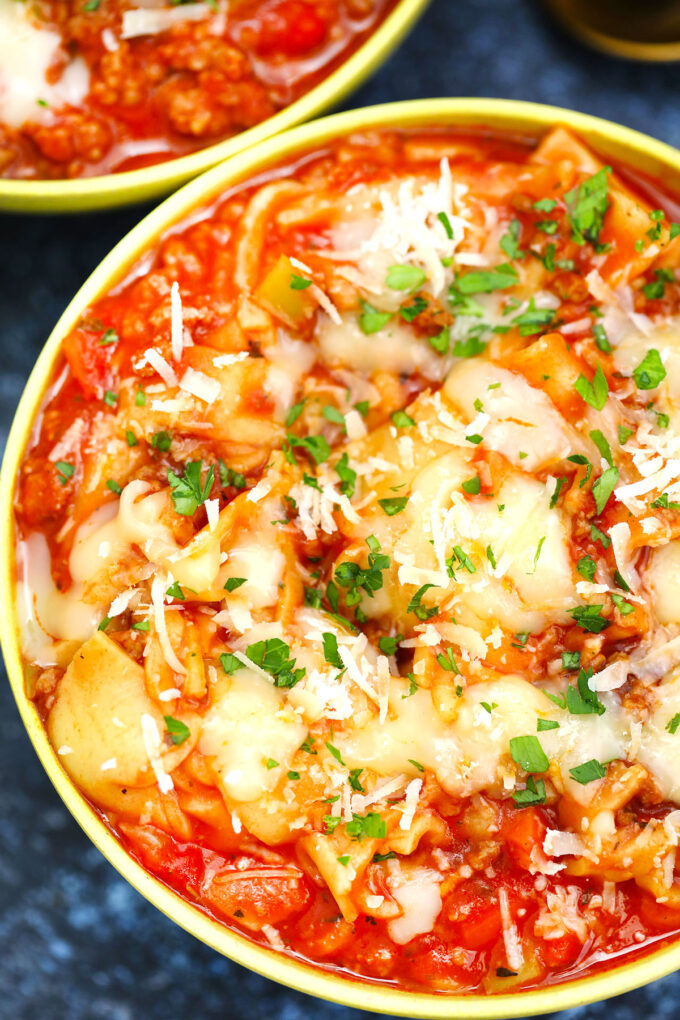 Can you make Crockpot Lasagna Soup in advance?
Yes! Here are some suggestions on how to go about it:
Brown the beef in advance and refrigerate it.
Prepare the lasagna and simply add it last or around 15 minutes before you finish.
Freeze the soup ingredients minus the pasta in freezer bags then, simply thaw and pour into the crockpot for later.
Prepare the dish and just reheat it when ready to serve. Read on for the storage instructions.
How to Store it:
Refrigerate: Store it in the fridge for up to 4 days in an airtight container.
Freeze: You can freeze this dish for later once done but without the pasta because, in general, it does not freeze well as they become mushy. So, prepare this dish up until the point before you put the lasagna. Then, let it cool entirely, put into freezer bags, and freeze for up to 3 months.
To reheat: Simply thaw in the fridge, reheat on the stove and add in freshly cooked pasta. Or, heat in the crockpot again.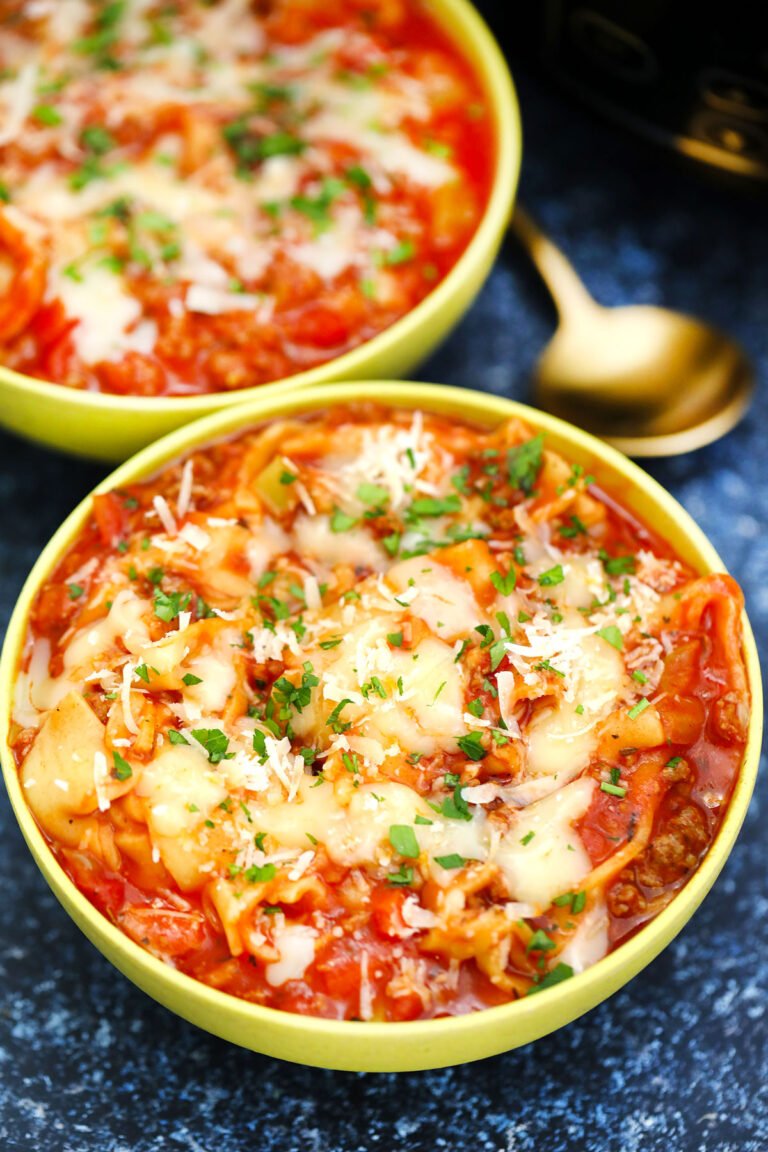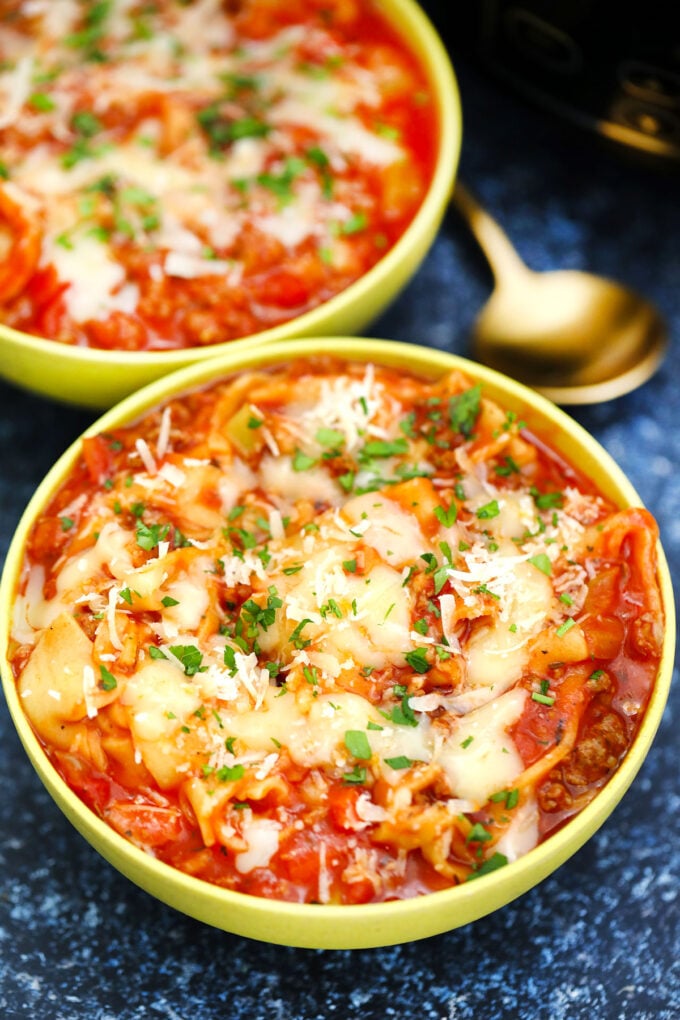 Recipe Tips:
You can make this dish using ground poultry. You can add sausage, too.
For the tomato sauce, you can also substitute marinara sauce which already has herbs and spices in it.
Serve it with crusty bread or dinner rolls.
Save Recipe
Slow Cooker Lasagna Soup
Slow Cooker Lasagna Soup is hearty, cheesy, and meaty! It is perfect for the cold season and preparing it in the crockpot makes it so easy and hassle-free!
Author: Catalina Castravet
Serves: 6 bowls
Prep time:

30

minutes
Cook time:

8

hours
Total time:

8

hrs

30

mins
Nutrition information
Calories: 436 Carbohydrates: 50 Protein: 23 Fat: 17 Saturated Fat: 6 Cholesterol: 54 Sodium: 2117 Potassium: 1553 Fiber: 7 Sugar: 15 Vitamin A: 1445 Vitamin C: 63 Calcium: 117 Iron: 6
Save Recipe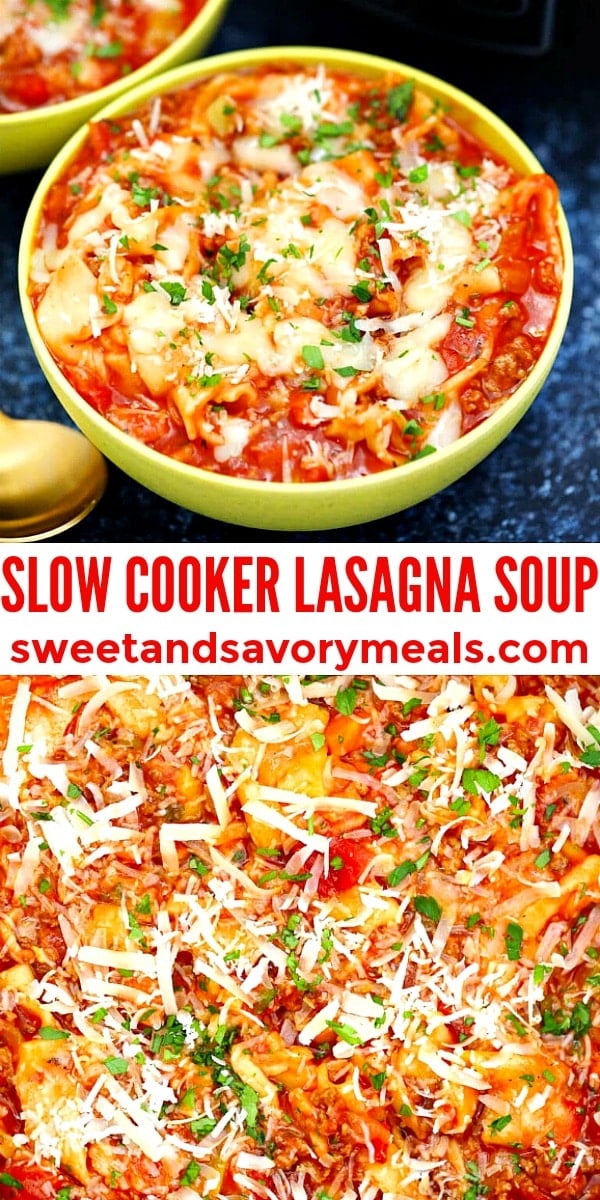 More recipes you might love
Categories: