Slow Cooker Bourbon Chicken
Slow Cooker Bourbon Chicken is a dish made with tender chunks of white meat in a vibrant and flavorful sauce, cooked to perfection using the crockpot.
The crockpot is handy and useful for a lot of recipes including this dish. Want to learn other similar recipes? Check out my crockpot recipes for Pork Stew, Lasagna Soup, and Swiss Steak!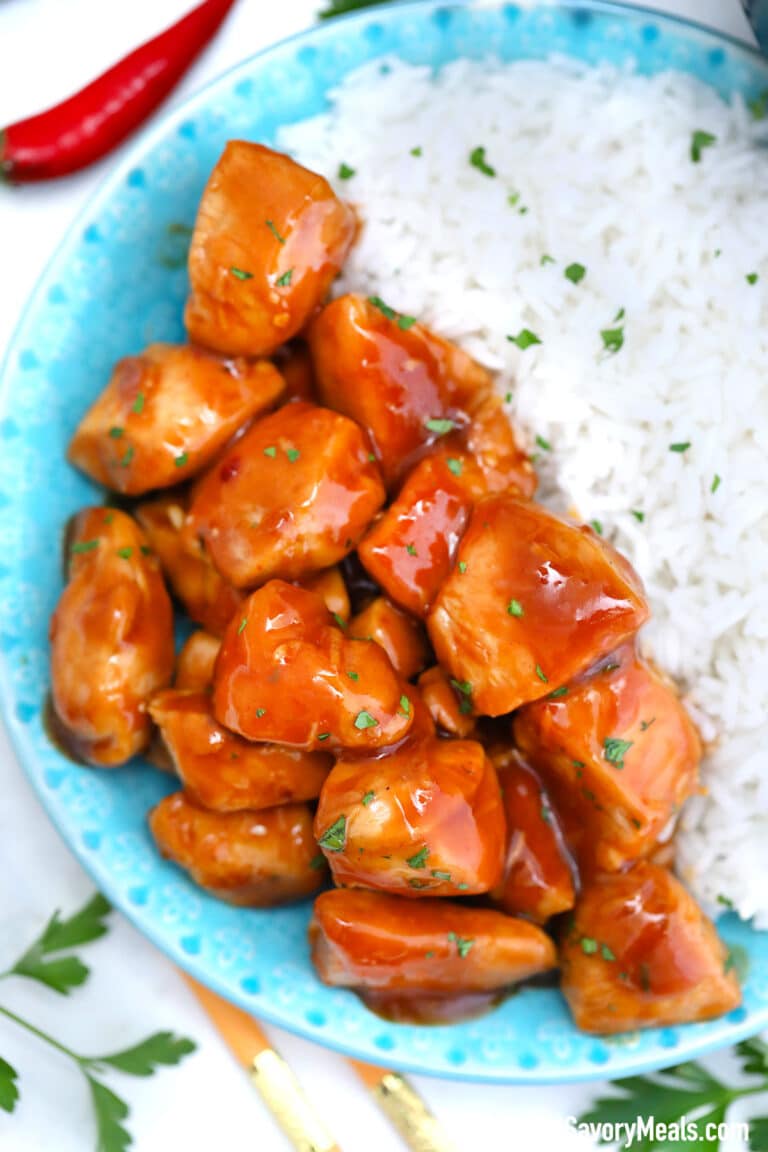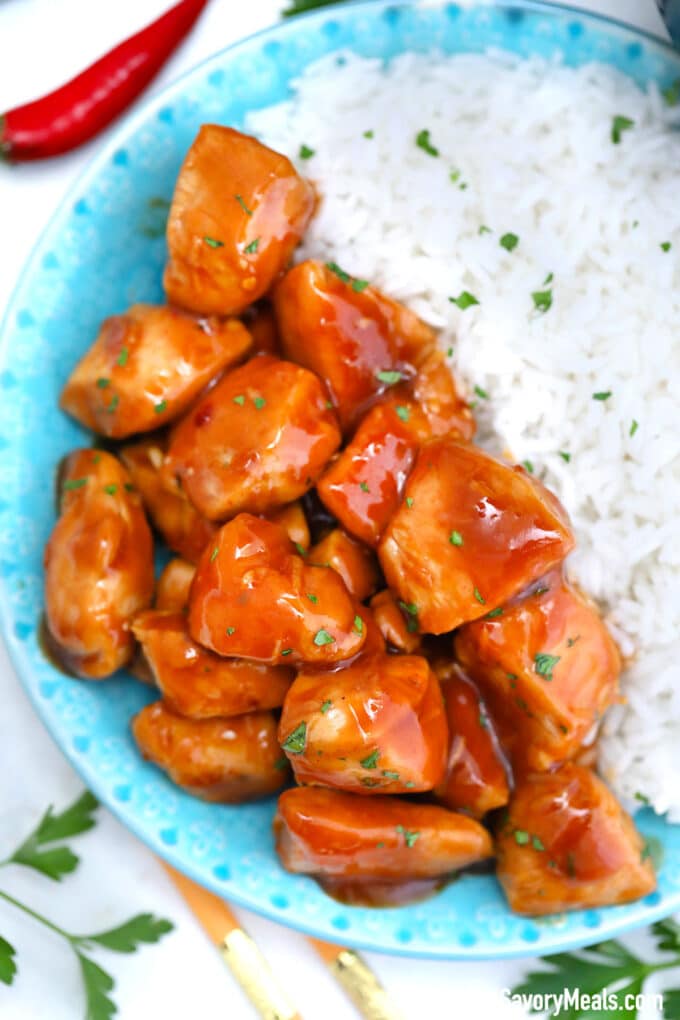 Crockpot Bourbon Chicken
Slow Cooker Bourbon Chicken is part of our regular menu rotation at home because this recipe is tasty without the hassle. I love how the sauce makes the tender bite-sized pieces of the meat even more moist and tasty.
It even tastes better than Chinese takeout in my opinion. The long hours of cooking ensure this as it gives the flavors to meld well.
And the ingredients used are basic ones. I only need some chicken breasts or thighs, and a bunch of condiments and seasonings that I already have. So, prepping is also totally hassle-free!
I don't mind the long wait because while this is being prepared in the crockpot, I can do errands and other tasks. It is always possible with a crockpot recipe like this. All these while making dinner!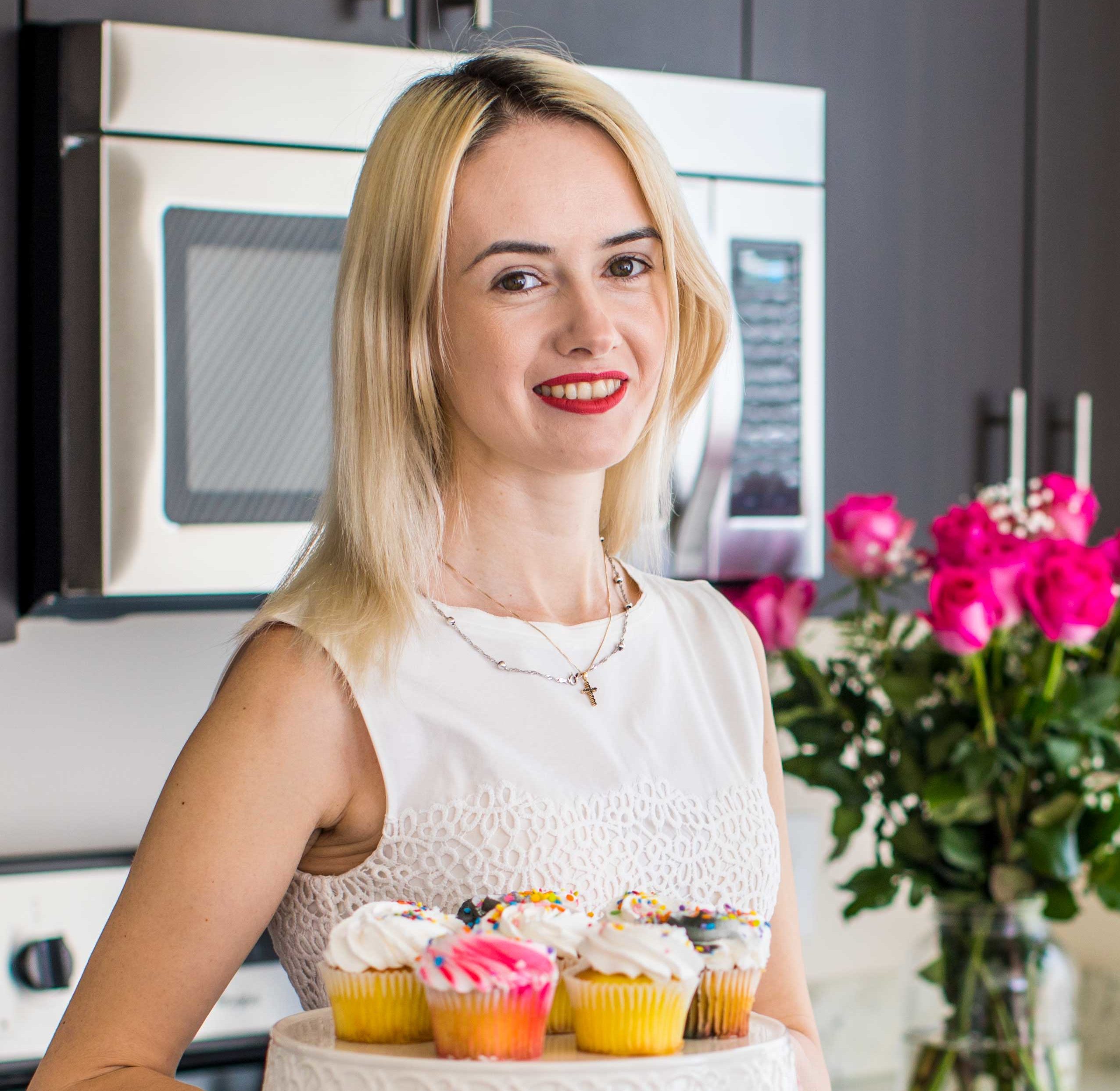 Follow us on Pinterest for more delicious recipes!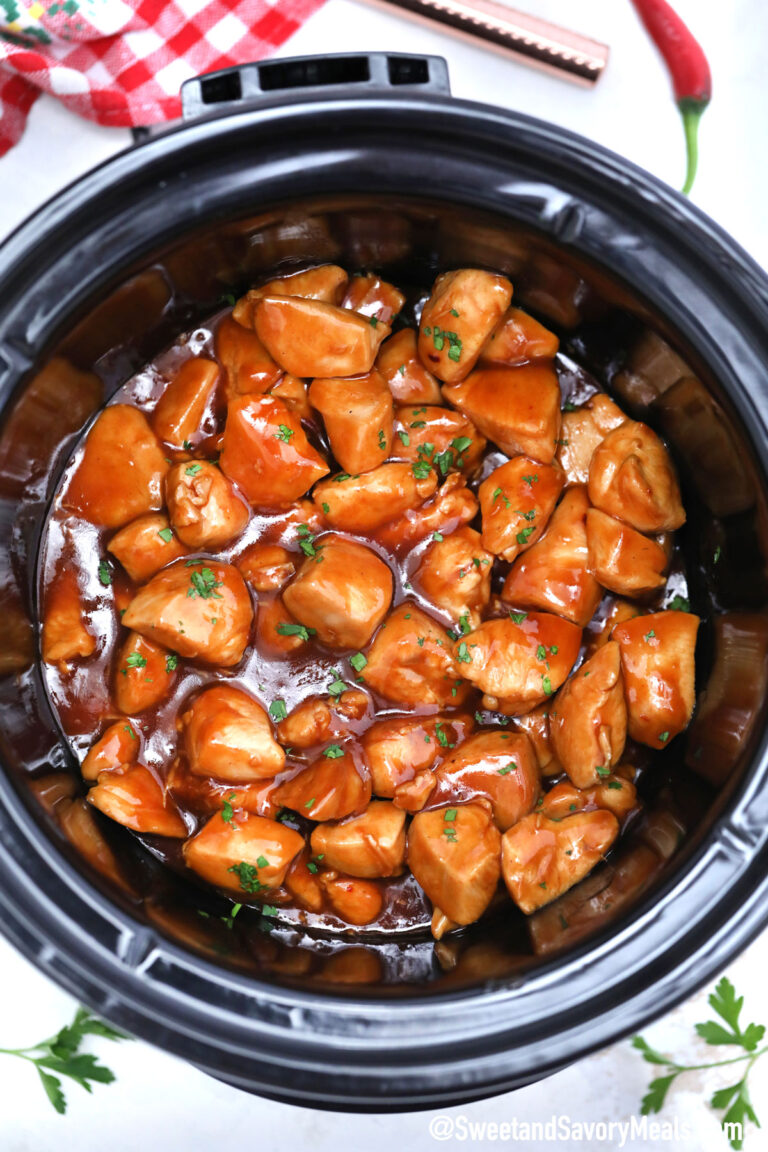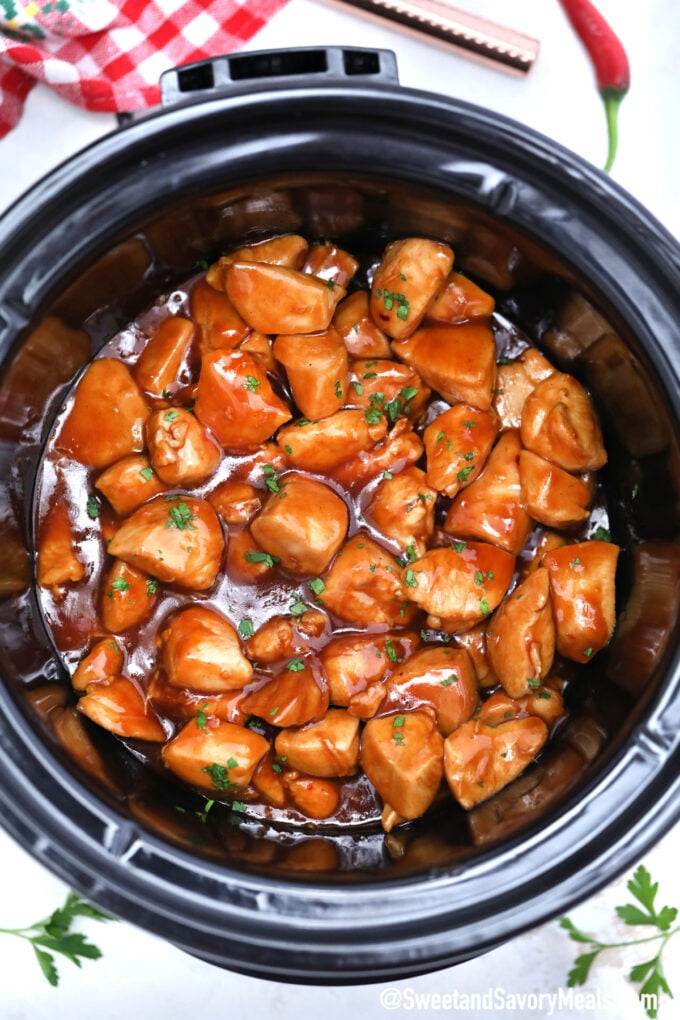 What is bourbon chicken?
It is a popular takeout dish made with chunks of poultry, usually skinless, that are cooked in a sauce with bourbon whiskey as an ingredient. But, through the years, many versions of it had come up including those without alcohol.
And it is also attributed to the Bourbon Street in New Orleans. Hence, this dish is also attributed to Cajun cuisine as much as it is attributed to Chinese cuisine.
What is bourbon sauce made of?
In this recipe, you will need these basic ingredients:
low sodium soy sauce
brown sugar
bourbon
rice wine vinegar
apple juice
ketchup
To thicken, you will also need cornstarch and water or apple juice.
Additional flavors come from the following:
garlic
ginger
red pepper flakes
chili powder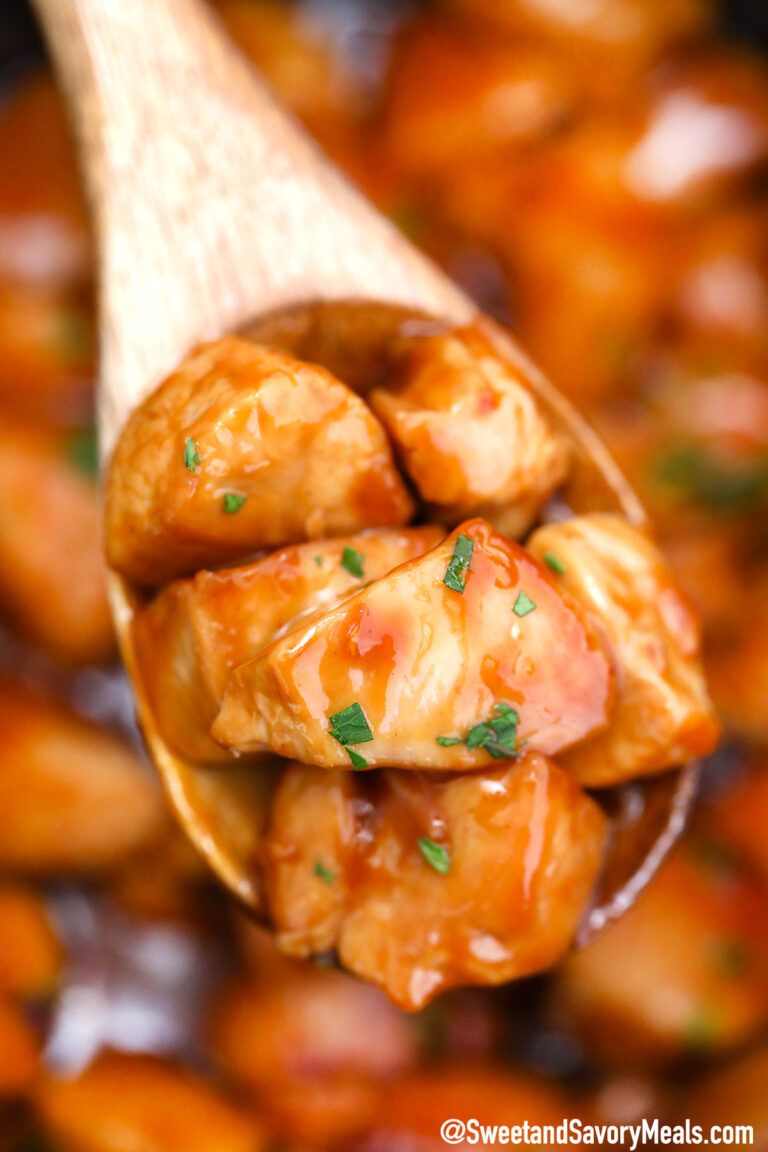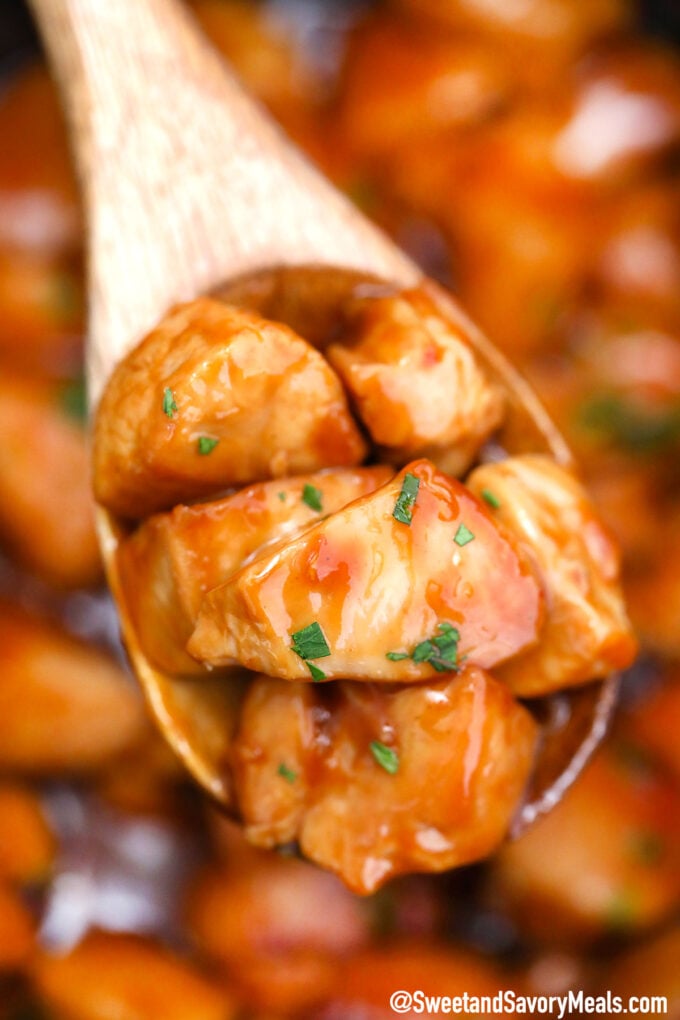 How to make Slow Cooker Bourbon Chicken?
Prep the crockpot: You may want to spray the crockpot with cooking spray.
Make the sauce: In a bowl, mix the sauce ingredients.
Cook: Put the meat in the crockpot and pour the sauce over it. Set it to low (may take up to 7 hours) or high (may take up to 4 hours).
Thicken: Remove the meat and pour the cornstarch mixture. Allow the sauce to thicken.
Serve: Put the meat back in, stir, garnish, then serve.
What can I substitute for bourbon?
You may use chicken broth or apple cider vinegar and apple juice. You can also use pineapple juice if you have no apple juice.
What to serve with Bourbon Chicken?
You will enjoy it served with rice, veggies, or noodles. Here are some side dishes that you can serve: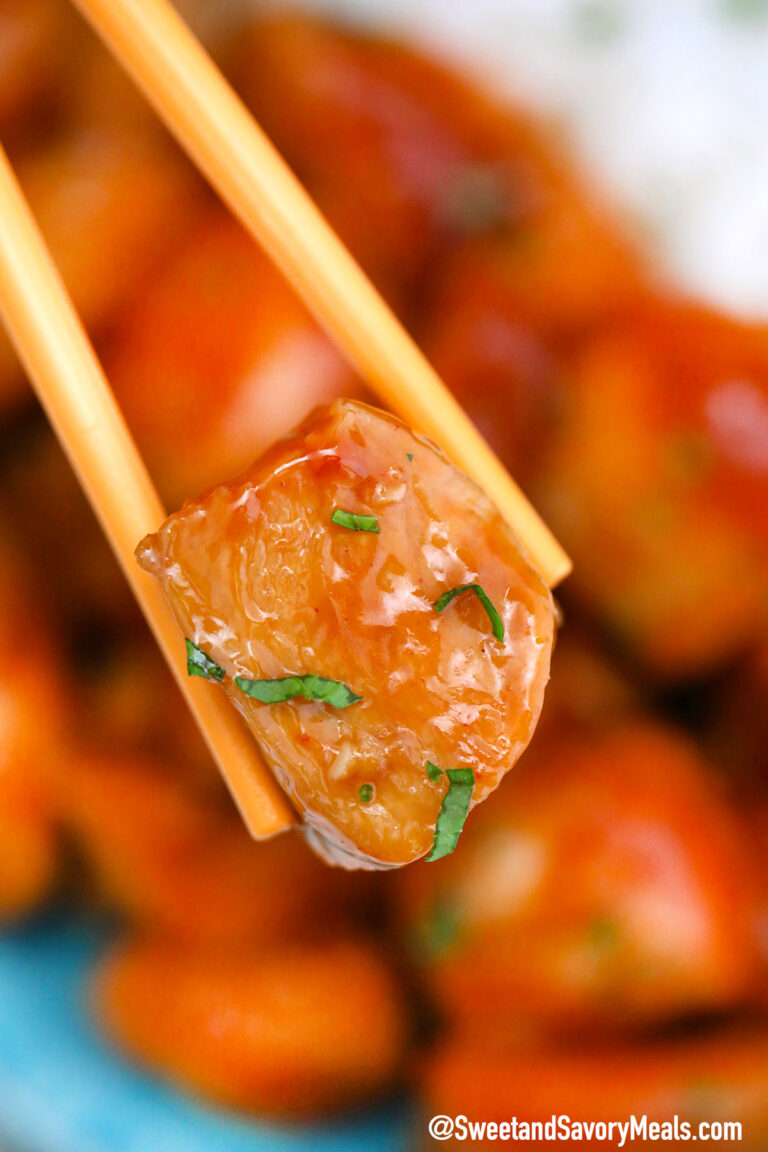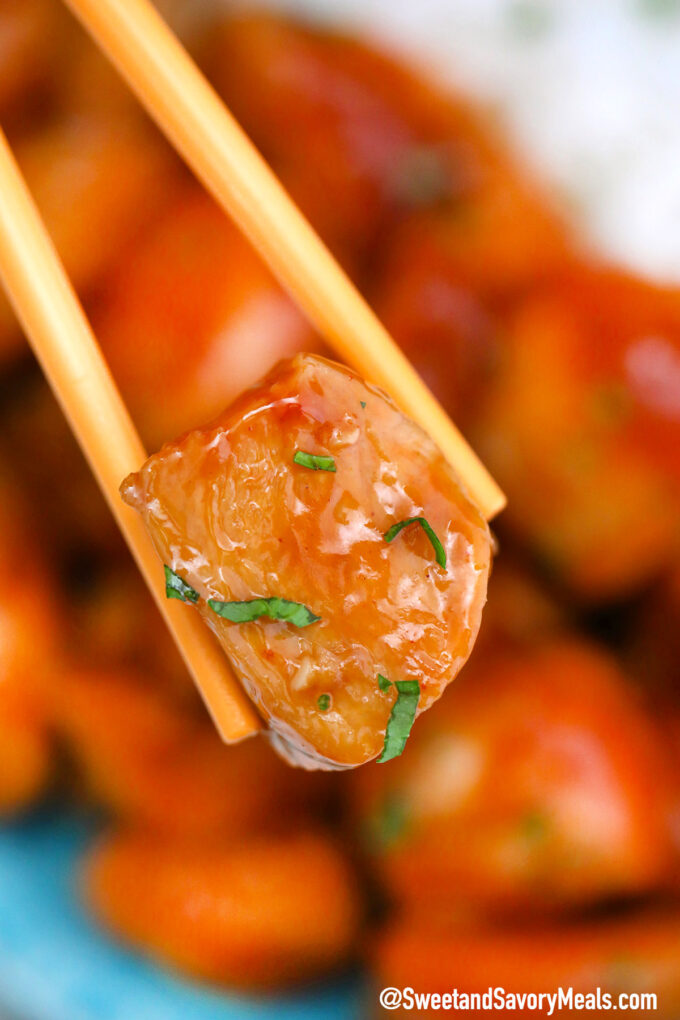 Can you make it on the stovetop?
Yes! You can simply prepare it on the stovetop using this one-pan recipe. Don't worry, this stovetop version is just as easy!
How to store leftovers?
Refrigerate: If you have some left, you may allow the leftovers to cool and transfer them into an airtight container. Then, refrigerate for up to 3 or 4 days.
Freeze: To extend the shelf life, you can freeze the leftovers placed in a freezer bag for up to 3 or 4 months. Thaw overnight first before reheating.
More delicious chicken recipes: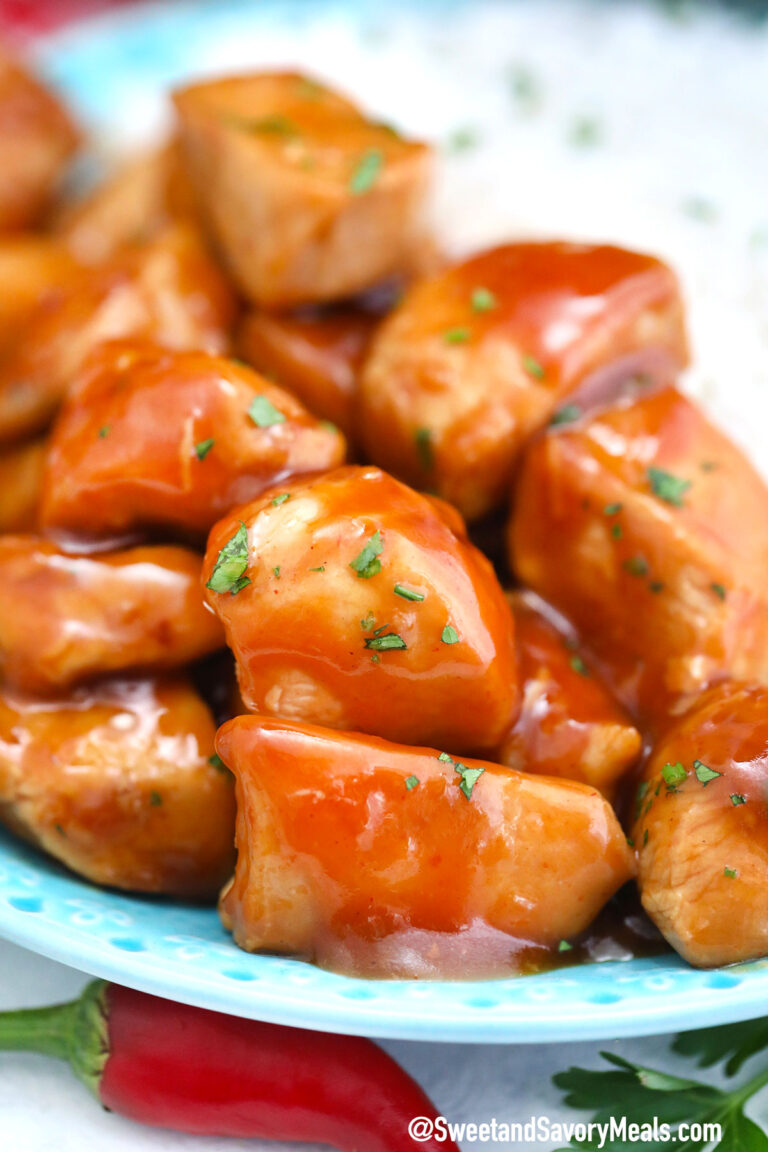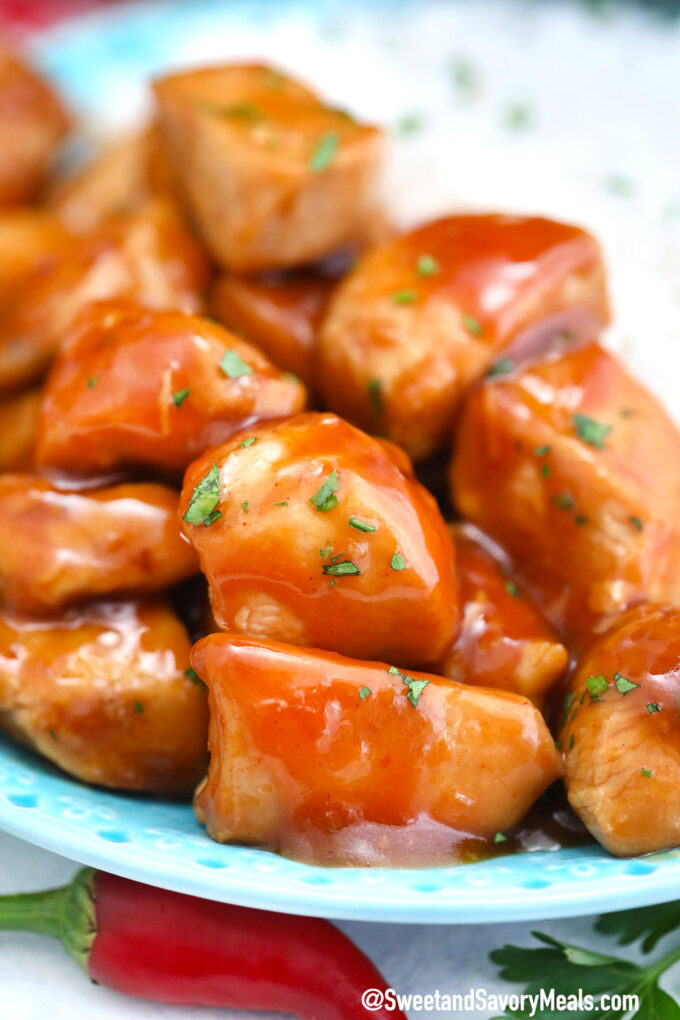 Recipe Tips:
If you intend to cook this longer, you may want to cook the meat uncut. Then, before thickening the sauce, remove the big cuts and chop into smaller pieces or shred.
Add heat by adding Sriracha.
Bourbon can also be used in desserts. Try this Pecan Pie recipe!
Save Recipe
Slow Cooker Bourbon Chicken
Author: Catalina Castravet
Serves: 4
Prep time:

15

minutes
Cook time:

7

hours

30

minutes
Total time:

7

hrs

45

mins
Ingredients
2 tablespoons sesame oil (or canola oil)
2 pounds chicken breast (or chicken thighs - cut into 1-inch cubes)
4 cloves garlic (minced)
1 teaspoon fresh ginger (minced)
1/4 teaspoon crushed red pepper flakes
1/4 cup low sodium soy sauce
1/4 cup brown sugar (packed)
1/4 cup bourbon
1 tablespoon rice wine vinegar
1/4 cup apple juice
1 tablespoon ketchup
Cornstarch Slurry:
2 tablespoons cornstarch
1/4 cup apple juice (or water)
Garnish:
sesame seeds
green onions
Instructions
Add all the ingredients up to the Cornstarch Slurry to the slow cooker. Stir to combine.
Cook on low for 7 hours or on High for 3 hours.
In a small bowl mix the Cornstarch Slurry ingredients until combined. Add the mixture to the slow cooker, stir, cover, and cook for another 30 minutes.
Serve with rice and garnish with sesame seeds and green onions.
Save Recipe
More recipes you might love