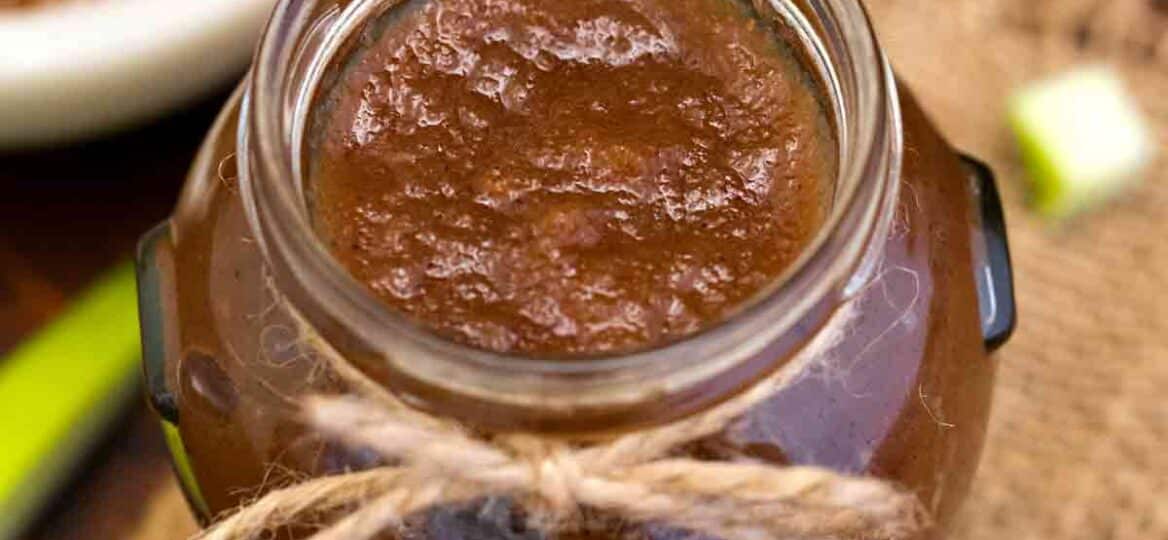 Slow Cooker Apple Butter Recipe [Video]
Slow Cooker Apple Butter is one of my favorite autumn dishes. It is an easy recipe made with apples, brown sugar, cinnamon, and a hint of vanilla extract.
This recipe will quickly fill your house with Autumn aromas. During this fall season, you can also try our award-winning pumpkin cheesecake bars, sweet potato casserole, and cranberry coffee cake.
Easy Crockpot Apple Butter
The Autumn season is my favorite! It is during this time of the year that most of the fun cooking is done. Whether it is related to apples, pumpkin, or cranberries, it is always filled with joy and memories.
This Slow Cooker Apple Butter is such a simple and yet delicious recipe that we always make it fresh every fall. Also, it stores well, so I try to make a larger batch for weeks and months to come.
To be honest, there is no point in buying it from the store. It is expensive, and it will never taste the same as the homemade version of it.
Once you make it, I guarantee that you will never buy it from the store again. In addition, you can control the ingredients, and adjust the taste per your licking. You can also make a larger batch and use it as a gift during the holiday season.
How can I serve apple butter?
You can serve it pretty much on anything during the whole year. Some of my favorite ways to serve this is on:
Can I thicken it?
Yes, if the consistency is too thin, it is best to leave the apple butter cook a little longer in the slow cooker.
After you puree the mixture and feel like it is too thin, add it back to the crockpot and cook for another 30-60 minutes. This should thicken it up.
How to store Apple Butter:
The beauty of this recipe is that once cooked, it can be stored for an extensive period of time.
More easy apple recipes:
Recipe Tips:
Deliciousness to your inbox
Enjoy weekly hand picked recipes and recommendations