Cranberry Coffee Cake is the perfect fall dessert to partner with your favorite coffee! It is moist, sweet, and tart at the same time, and very easy to make!
Looking for a fruit-based dessert recipe? Then, check out our easy-to-follow recipes for pies, tarts, muffins, and whatnots! Try our Strawberry Banana Bread, Apple Crumble, and Peach Cobbler!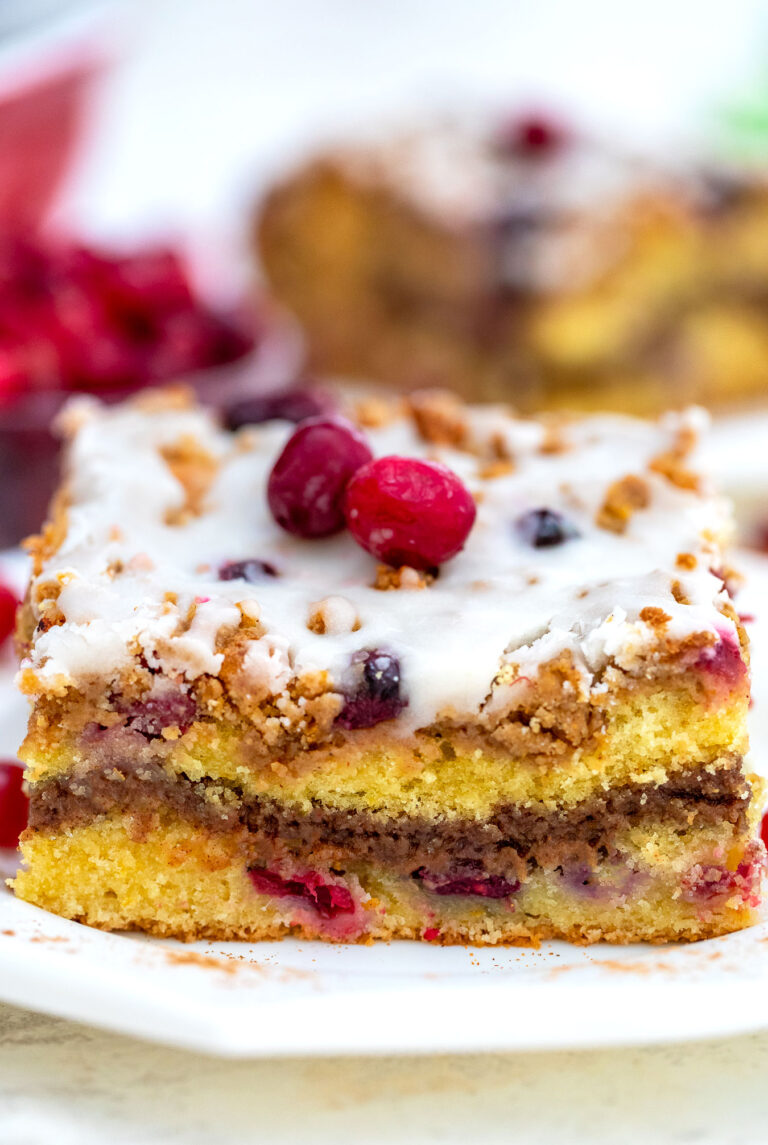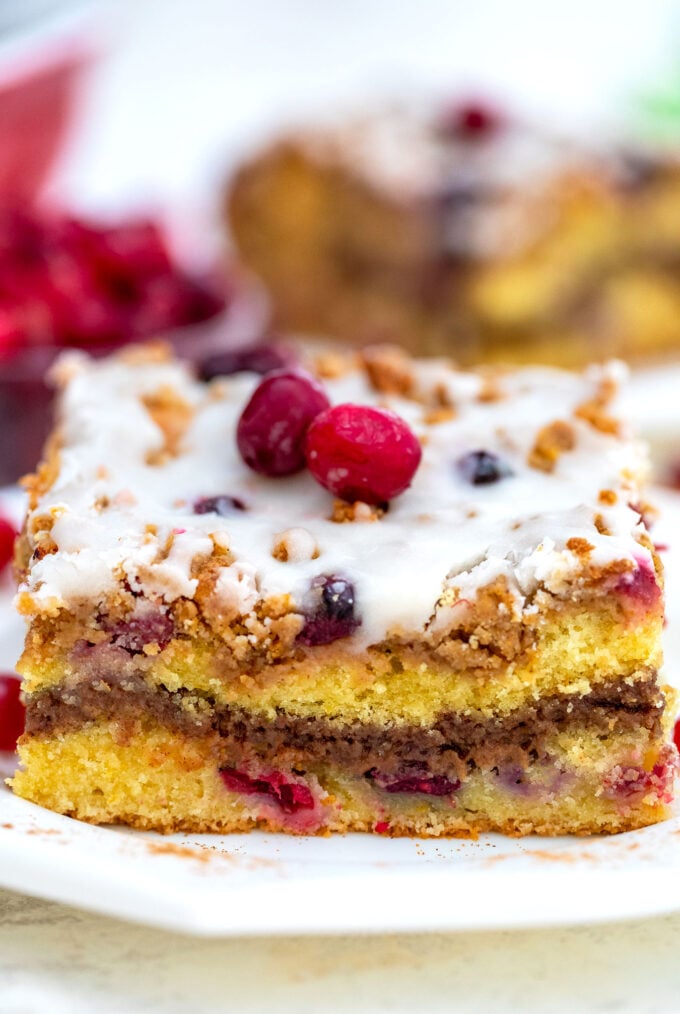 Cranberry Coffee Cake Recipe
Cranberry Coffee Cake is another recipe in our growing list of great cake recipes! This is a hit for coffee lovers like me, and even for those who don't drink coffee! It is this good!
The flavors in this dessert complement each other well. The orange zest and the berries are a match made in heaven.
The cinnamon enhances that, too. You can taste it in the topping and the filling.
Speaking of topping, it has a crumbly streusel topping which I love. The texture complements the moist and rich cake just perfectly.
Having a get-together with your friends? Then, this is the perfect time to make this dessert!
What is a coffee cake?
It is a kind of pastry that is served with coffee. It may or may not have actual coffee in it, but usually, it is topped with streusel and has nuts and spices.
Since it can be fruit-based just like how it is in this recipe, there are many variations. Aside from this recipe, you can check out our cherry cream cheese version!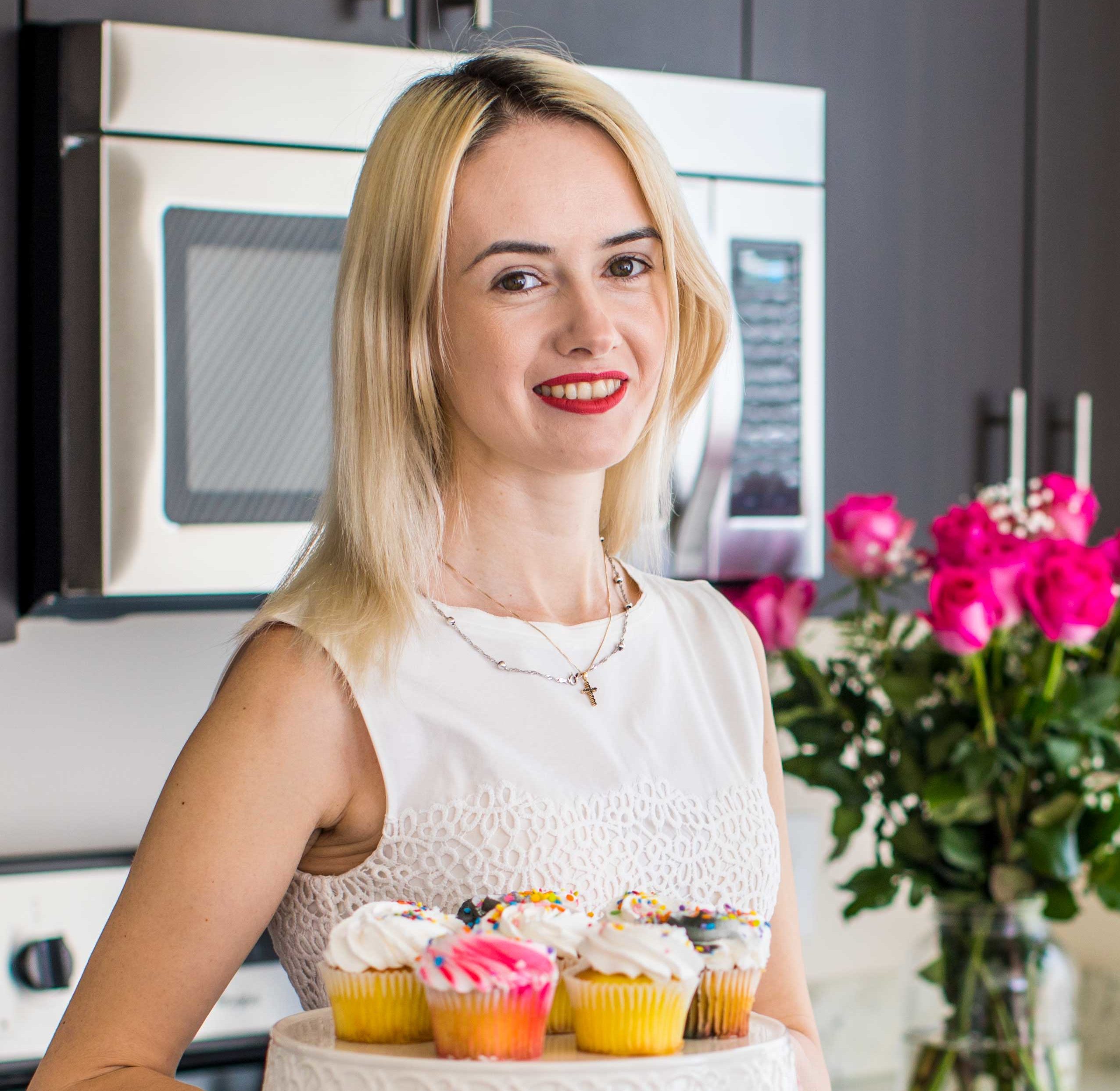 Follow us on Pinterest for more delicious recipes!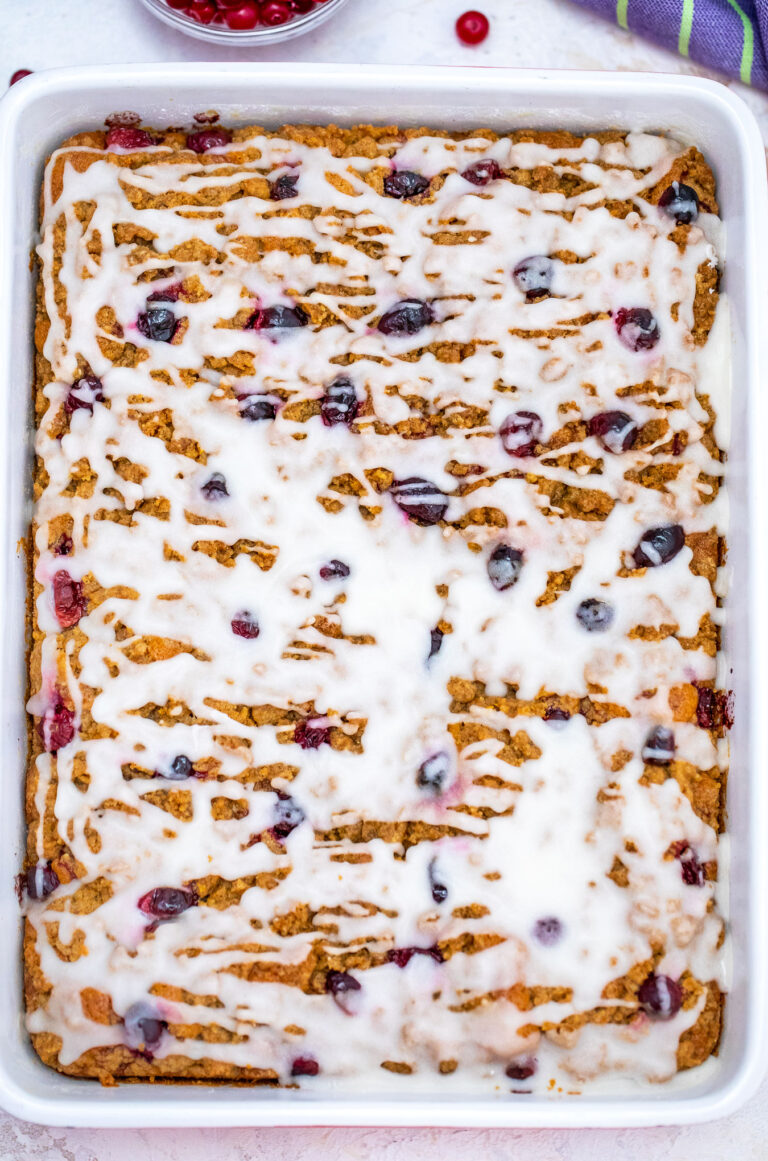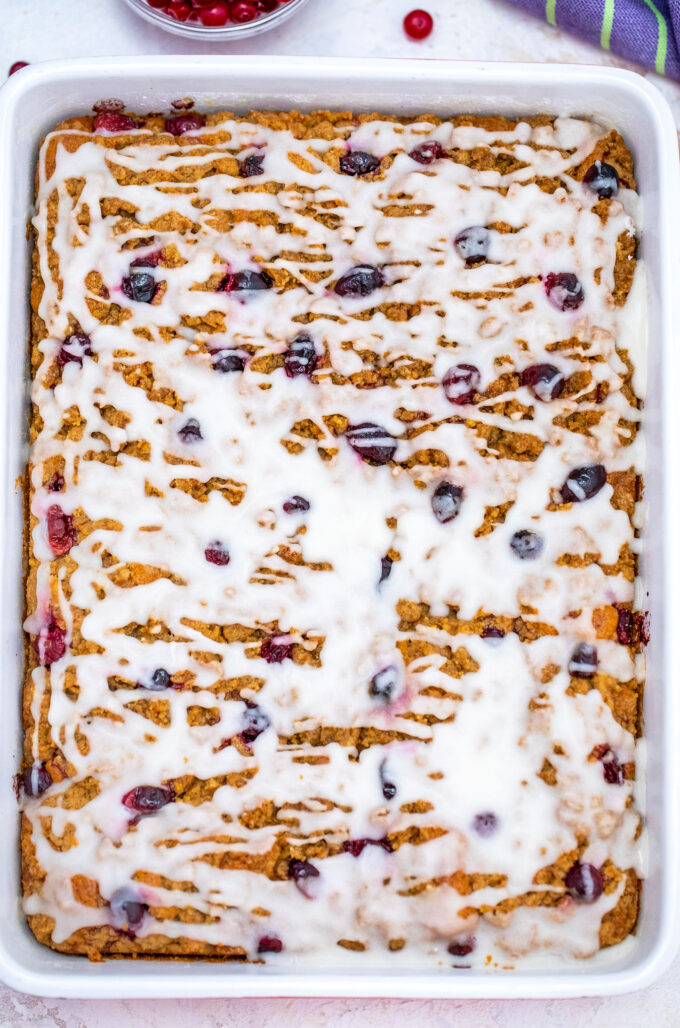 Do you have to thaw frozen cranberries before baking?
No. The fruit is almost water in composition and thawing it might ruin it. Don't worry, it will be perfectly fine when you throw it in frozen.
Is it better to bake with fresh or frozen cranberries?
Frozen ones are as good as the fresh ones even without thawing. You can rinse first in a colander, and use just like how fresh ones are to be used in a recipe.
How do you make a cranberry coffee cake?
Prepare the pan: Grease it and dust some flour.
Prepare the batter: In a bowl, combine the dry ingredients first. Then, mix in the butter until crumbly. Add in the rest of the ingredients and mix until fluffy. Add the fruits. Pour half of the batter in the pan.
Make the filling: Simply mix the ingredients until crumbly. Distribute over the batter and then, pour over the remaining batter.
Add the topping: Mix sugar, cinnamon, and salt. Then, mix in the melted butter with a fork. Add the flour and orange zest. Mix everything and then, sprinkle on top along with the berries.
Bake: Put it in the oven at 350 degrees Fahrenheit and cook for about 45 to 50 minutes. Then, allow it to cool at room temperature before serving.
Serve: Prepare the glaze by combining sugar, milk, and vanilla extract. Mix well, then, pour on the top of the cake before serving.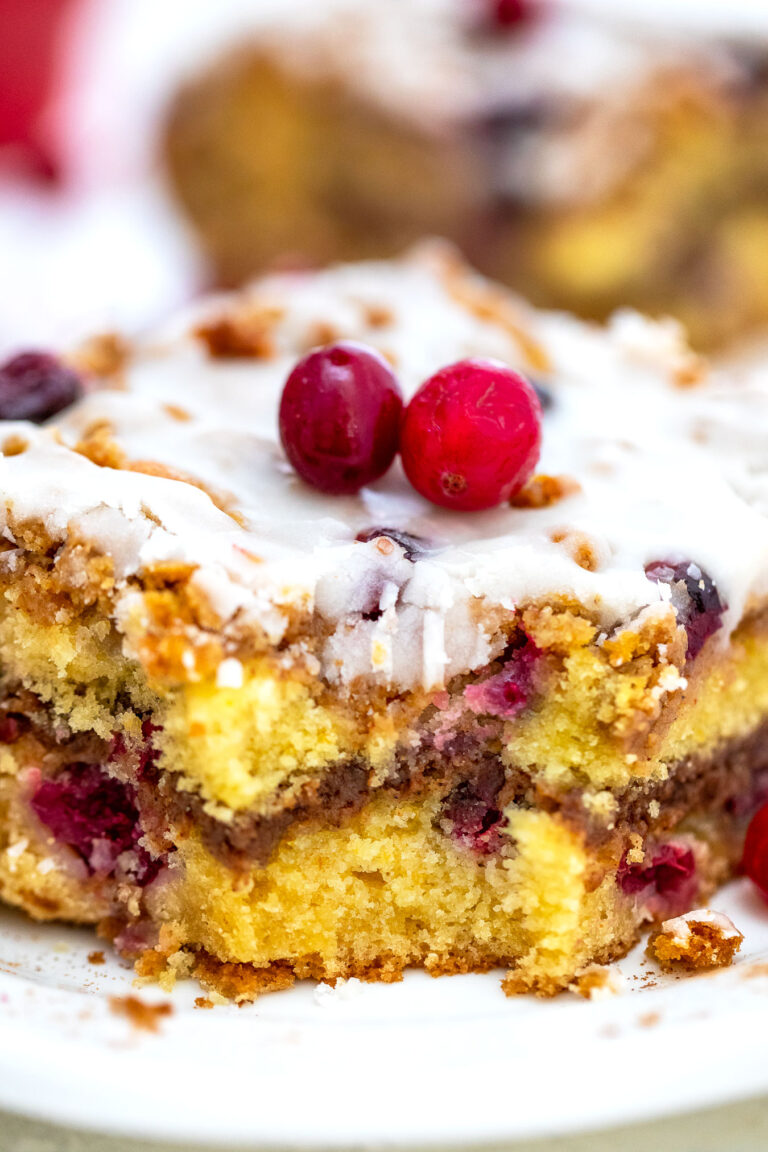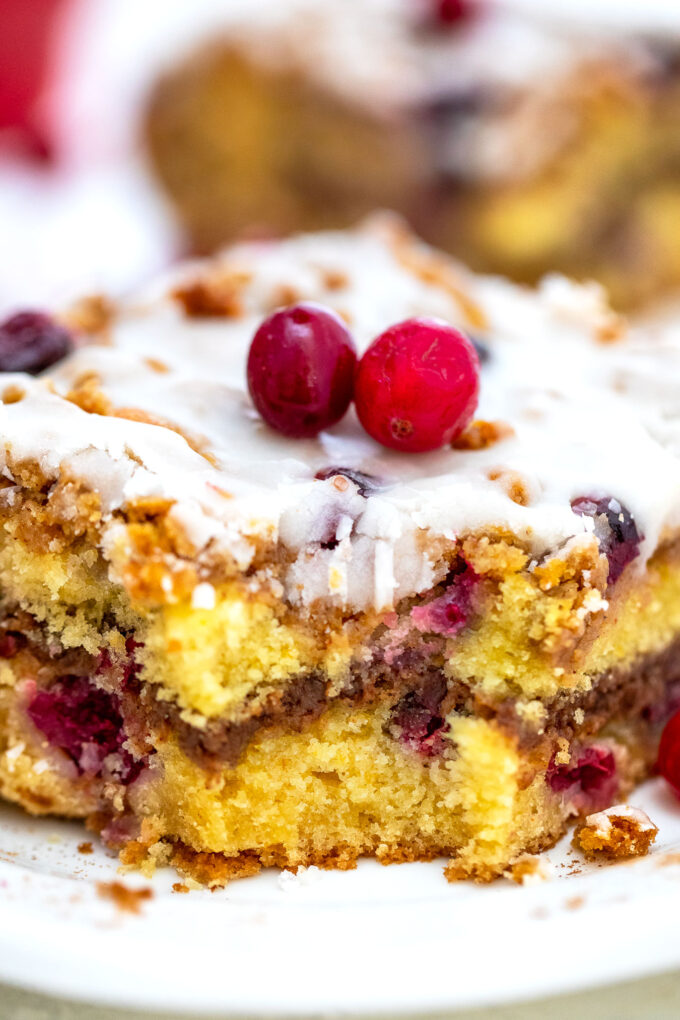 Recipe Variations:
You can use the same recipe but alter the fruit. Instead of the cranberry, you can use raspberry, blueberry, blackberry, or a combination of these fruits.
How to Store Cranberry Coffee Cake:
Refrigerate: Covered with wrap or foil, this can stay good in the fridge for up to a week.
Freeze: You can keep it in the freezer for 2 to 3 months. Remember to let it cool completely, then, wrap it in plastic wrap. Put it in a freezer bag. Thaw overnight in the fridge before serving.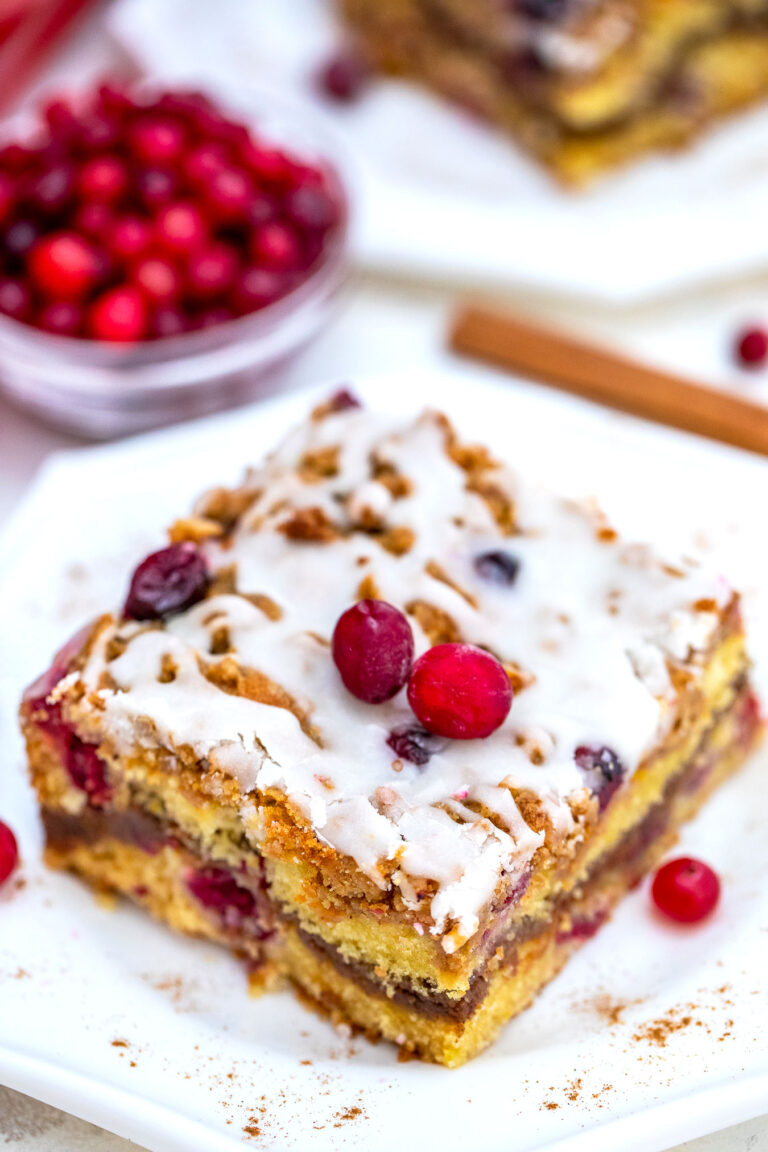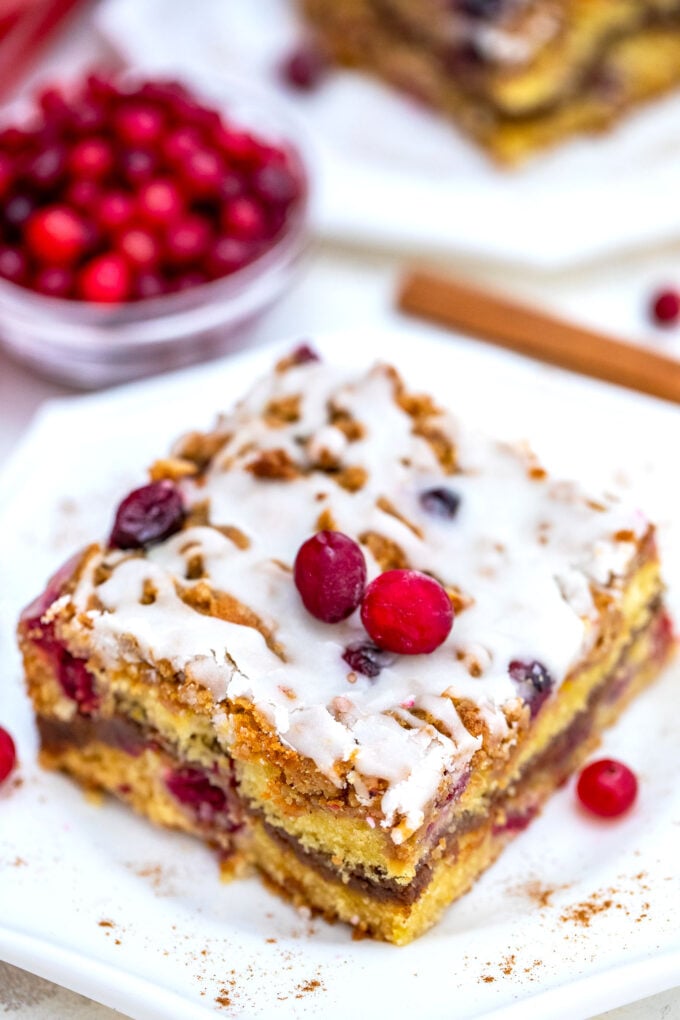 Recipe Tips:
When thawing, you can slice a single portion or just enough so you need not thaw the whole thing.
You may substitute fresh cranberries instead of frozen ones. And if you have excess, you can freeze those by arranging them in a single layer on a baking sheet. Then, flash-freeze them in the freezer. Then, you can put them in a freezer bag. This way, you can avoid having one solid lump of frozen berries.
You can add walnuts or pecans if you like.
Save Recipe
Author: Catalina Castravet
Serves: 12 slices
Prep time:

30

minutes
Cook time:

50

minutes
Total time:

1

hr

20

mins
Ingredients
Cake:
2 1/2 cup all purpose flour
1 cup white granulated sugar
1 teaspoon baking soda
1/2 teaspoon baking powder
1/4 tsp kosher salt
1 cup unsalted butter (softened)
3 eggs (room temperature)
2 teaspoons vanilla extract
Zest of 1 orange
1 cup cranberries (fresh or frozen)
1 cup buttermilk
Cinnamon Filling:
6 tablespoons unsalted butter (softened)
2 tablespoons cinnamon
1 cup all purpose flour
1 cup packed brown sugar
Streusel Topping:
1 cup packed brown sugar
1 teaspoon ground cinnamon
Zest of 1 orange
1/4 tsp kosher salt
1/2 cup unsalted butter melted
1 1/2 cups all purpose flour
1/2 cup cranberries (fresh or frozen)
Glaze:
1 cup powdered sugar
2 - 3 tablespoons milk
1 teaspoon vanilla extract
Instructions
Cake:
Grease and dust with a bit of flour a 9x13 inches pan and set aside.
In a large mixing bowl whisk together all purpose flour, sugar, baking powder, baking soda and salt until combined.
Using a hand mixer or a stand mixer, beat in softened butter into the flour mixture until all combined and crumbly.
Add in eggs, vanilla, orange zest and buttermilk and beat until fully combined, the mixture should be fluffy.
Stir in cranberries.
Pour half of the batter into the prepared pan and spread it evenly.
Cinnamon Filling:
In a small bowl, using a for mix together the softened butter, flour, sugar and cinnamon until soft crumbs form.
Sprinkle the mixture evenly over the cake batter. Add the remaining cake batter on top. Set aside.
Streusel Topping:
In a large bowl, mix sugar with cinnamon and salt. Add in the melted butter and combine using a fork.
Once the butter is fully combined, add the flour, orange zest and mix with a fork or using your hands until fully combined.
Sprinkle streusel topping over the cheesecake layer until evenly distributed.
Sprinkle the remaining cranberries on top.
Bake:
Bake cake in a 350 degree oven for about 45-50 minutes, until fully cooked.
Cool completely.
Glaze:
Add the powdered sugar to a medium bowl, add two tablespoons of milk and the vanilla extract. Mix until fully combined with no lumps. If the mixture is too thick add one more tablespoon of milk. The glaze should be on the thicker side, yet pourable, so it looks white and shiny, not transparent.
Use a fork or spoon to drizzle the icing over the cake.
Slice and serve!
1 Calories: 714 Carbohydrates: 103 Protein: 7 Fat: 32 Saturated Fat: 19 Cholesterol: 120 Sodium: 427 Potassium: 262 Fiber: 4 Sugar: 64 Vitamin A: 1093 Vitamin C: 2 Calcium: 162 Iron: 4 slice
Save Recipe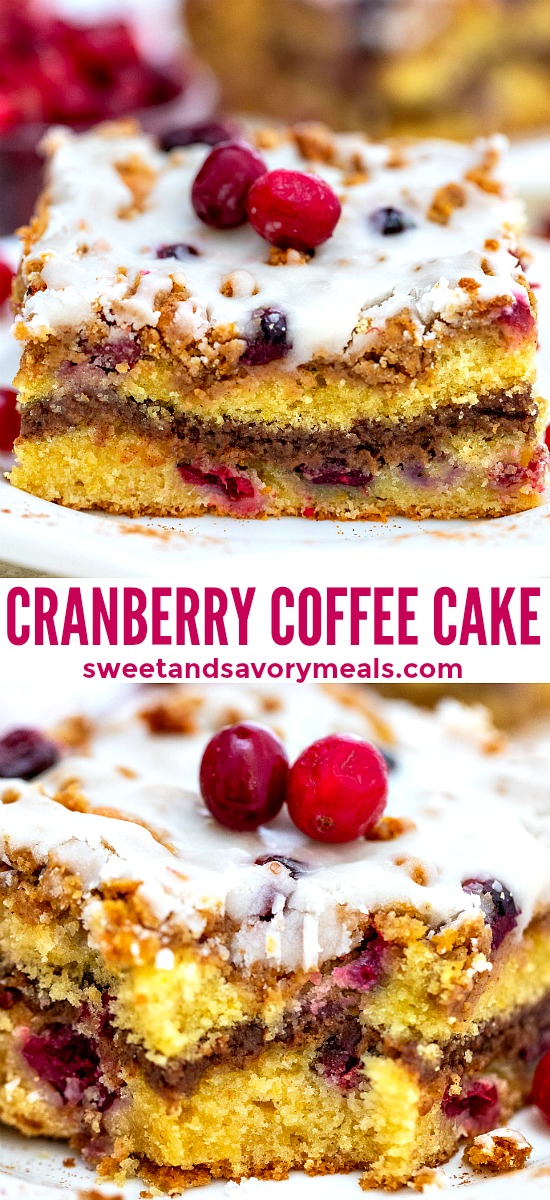 More recipes you might love