Cherry Cream Cheese Coffee Cake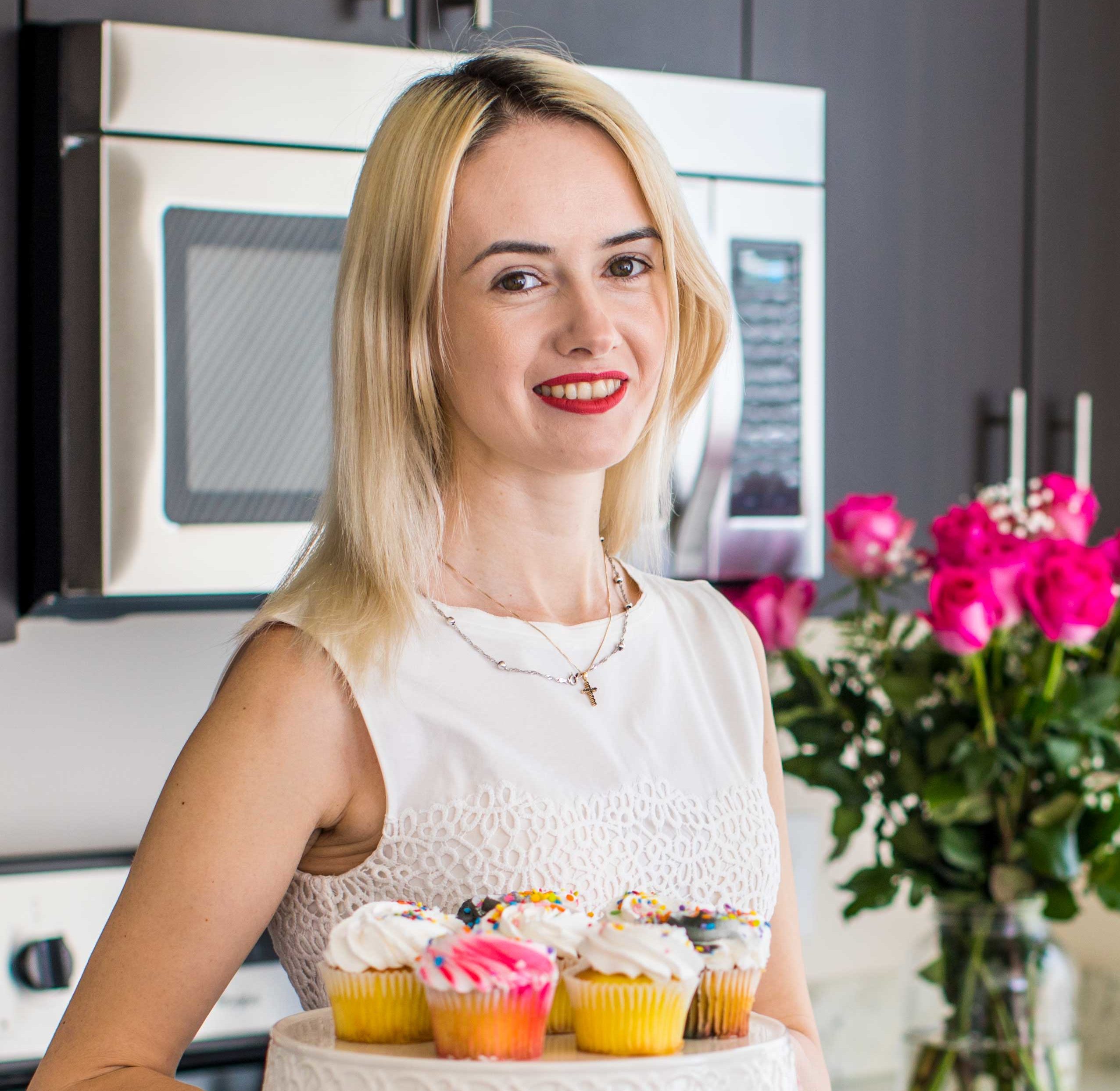 Cherry Cream Cheese Coffee Cake is made with a cake layer topped with a cheesecake filling, fresh cherries and a buttery crumb topping.
In addition to Coffee Cakes, we love Chocolate Cakes that are moist and tender like Chocolate Banana Bread, Chocolate Brownie Cake and Chocolate Baileys Poke Cake.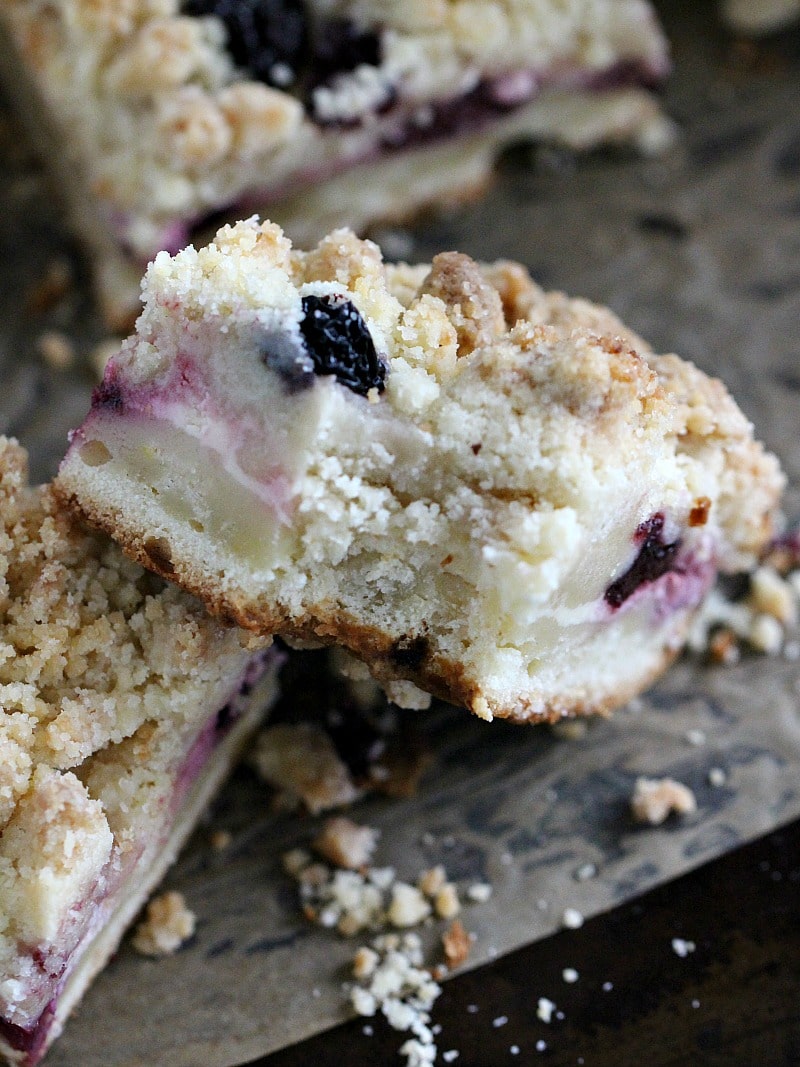 Cherry Cream Cheese Coffee Cake
There is no better way to start your day than with Cherry Cream Cheese Coffee Cake topped with a delicious, buttery crumb and a hot coffee. This Cherry Cream Cheese Coffee Cake is divine, layers and layers of stuff that I absolutely love. With cherries popping up in the grocery stores, I just can't help myself and use my favorite fruit in desserts. Don't worry, you can use frozen cherries in this recipe as well. You just have to thaw them and discard and water excess. I usually put mine into a colander for 1 hour. You can also you other fruits, berries would be perfect, or stone fruit like plums and peaches.
Tell me please you love cherries too! I absolutely loathe them, I can eat pounds and pounds of cherries in one day. I am completely addicted to them, and I love every second of it. This Cherry Cream Cheese Coffee Cake is pure perfection. A layer of buttery cake topped with a cheesecake filling, fresh, juicy and sweet cherries, a buttery crumb and extra cherries. Wow!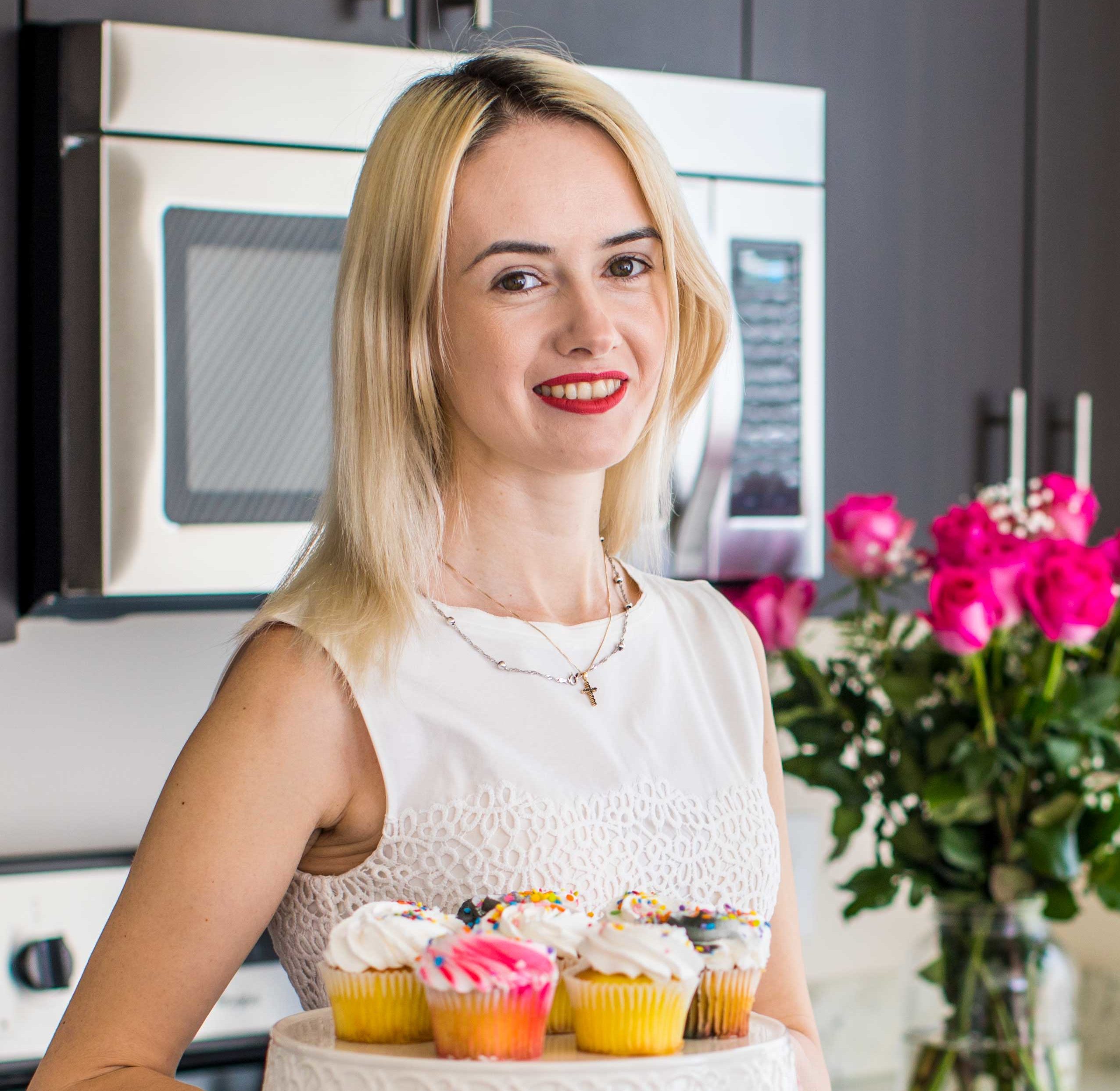 Follow us on Pinterest for more delicious recipes!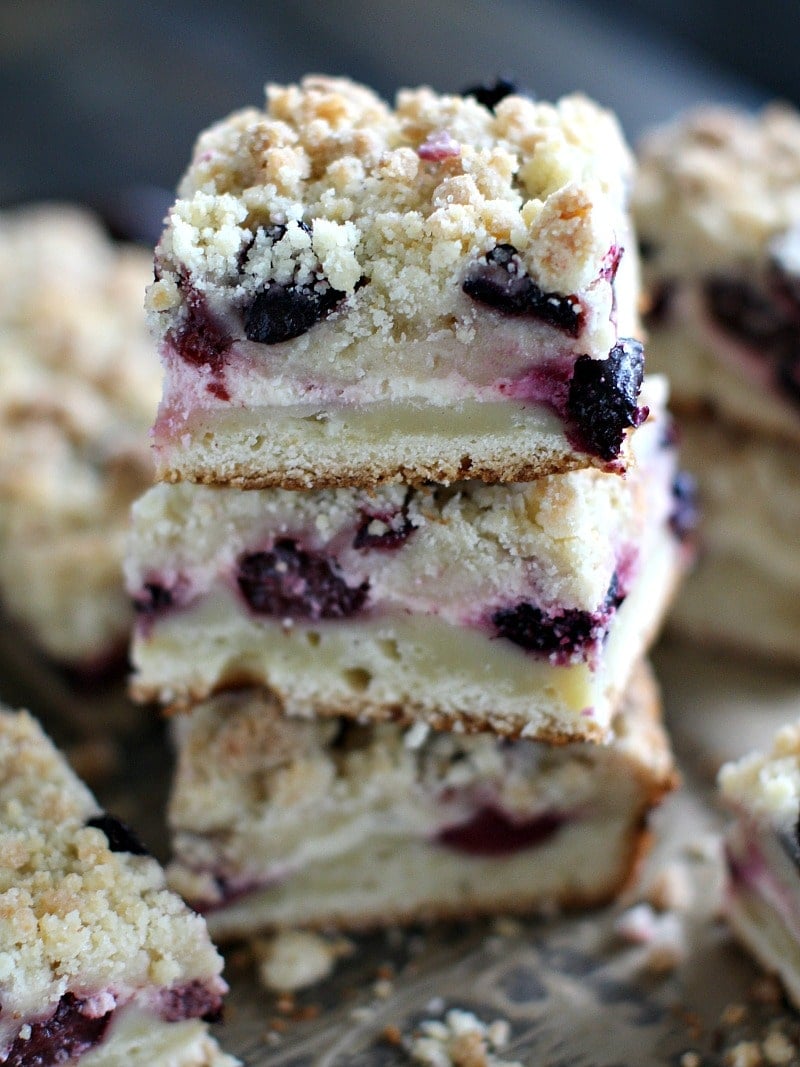 What is a Coffee Cake?
A Coffee Cake is usually a cake that can be served with coffee or its made with coffee. Usually it should have a streusel topping and some spices like cinnamon.
Is the coffee in Coffee Cake recipe?
Coffee cakes rarely contain coffee, mostly the contain spices, nuts, and feature a streusel or simple glaze topping.
How to store Cherry Cream Cheese Coffee Cake?
Freshly baked cake will last for about 3 to 4 days at normal room temperature. While you can store it in the refrigerator, for about 1 week, cover with foil or plastic wrap to prevent cake from drying out.
Can you Cherry Cream Cheese Coffee Cake?
Yes. First, wrap cream cheese coffee cake tightly with aluminum foil or plastic freezer wrap. It will maintain it's best quality for about 2 to 3 months, but will remain safe for consumption beyond that time. Thaw in the fridge before serving, you can cut individual slices and thaw them separately, while keeping the rest of the cake in the freezer.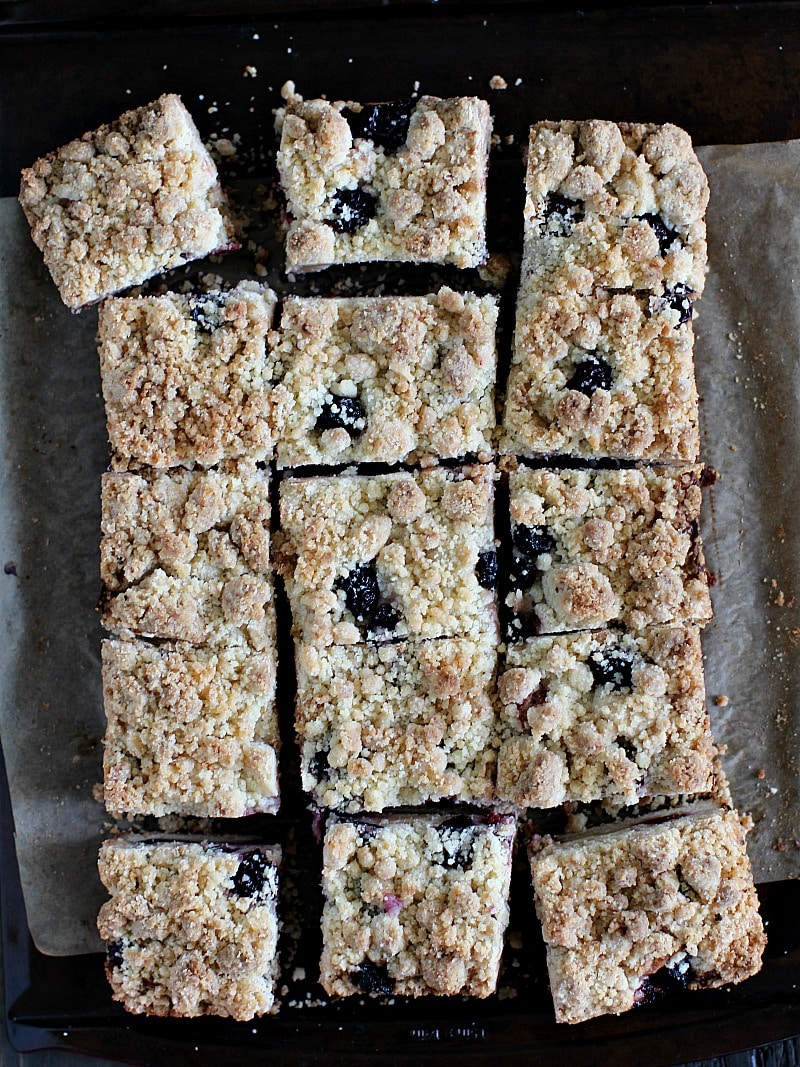 MORE BRUNCH RECIPES:
Save Recipe
Cherry Cream Cheese Coffee Cake
Author: Catalina Castravet
Serves: 15 servings
Prep time:

20

minutes
Cook time:

55

minutes
Total time:

1

hr

15

mins
Ingredients
Cake Layer:
2½ cups flour
1 cup sugar
2 teaspoons lemon zest
1/2 cup butter (room temperature)
1 teaspoon baking powder
½ teaspoon salt
1 egg
3/4 cup sour cream
1 tablespoon vanilla extract
Cheesecake Filling:
8 oz cream cheese (room temperature)
1/4 cup sugar
1 egg
1 tablespoon vanilla extract
20 ounces pitted cherries (fresh or frozen*)
Crumb Topping:
1½ cup sugar
½ teaspoon salt
1 cup unsalted butter (melted)
2½ cups all-purpose flour
Instructions
Preheat oven to 350 degrees.
Grease the bottom and sides of a 9x8 baking pan and line it with parchment paper, overhanging on the edges for easy removal of the cake.
In a large bowl combine flour, lemon zest, baking powder, salt and set aside.
In the bowl of an electric mixer, cream together butter and sugar for 1-2 minutes, until light and fluffy. Scrape the sides of the bowl with a spatula, mix in egg, sour cream and vanilla extract.
On low speed add the dry ingredients. Press mixture into prepared pan.
Cheesecake Filling:
Combine softened cream cheese, egg, vanilla extract and sugar until well mixed. Pour over the crust. Top with ⅔ of the cherries.
Crumb Topping:
In a medium bowl combine sugar, salt and flour, pour melted butter over the ingredients and mix with a fork until well combined and large crumbs are still visible. Top the cake with the crumb mixture and remaining cherries.
Bake 50-55 minutes or until a toothpick inserted into the center of the cake comes out clean. Rotate cake mid baking for uniform baking.
Cool completely before cutting and serving.
Calories: 310 Carbohydrates: 49 Protein: 5 Fat: 17 Saturated Fat: 9 Cholesterol: 47 Sodium: 324 Potassium: 115 Fiber: 1 Sugar: 26 Vitamin A: 840 Vitamin C: 0.4 Calcium: 88 Iron: 2.5
Save Recipe
More recipes you might love