Blueberry Banana Bread [VIDEO]
Blueberry Banana Bread is one of the best recipes to make with very ripe bananas. The bread is sweet, fluffy, tender, bursting with juicy blueberries and lemon flavor. Also, watch the quick video tutorial and see how easy this recipe is!
I love making tender and puffy bread like my popular Chocolate Banana Bread, Skinny Blueberry Banana Bread, and Lemon Poppy Seed Bread.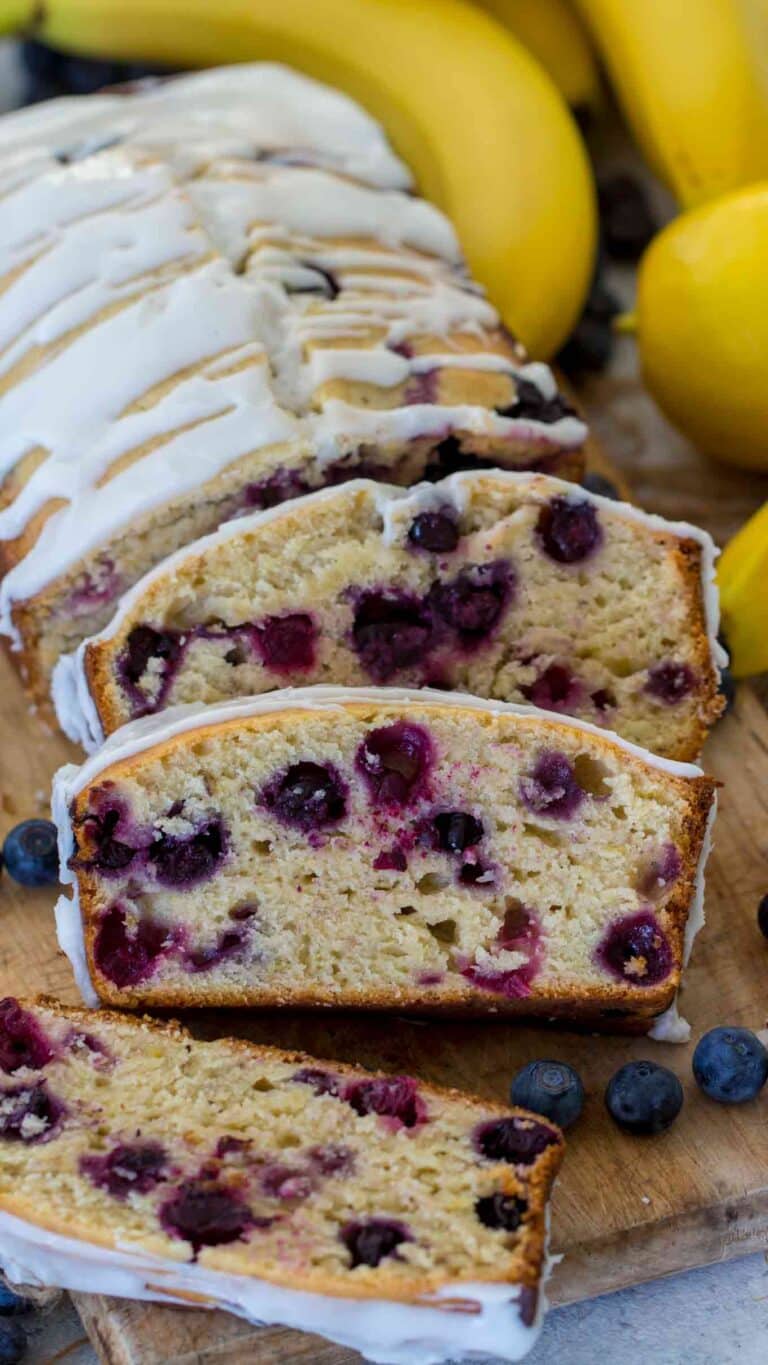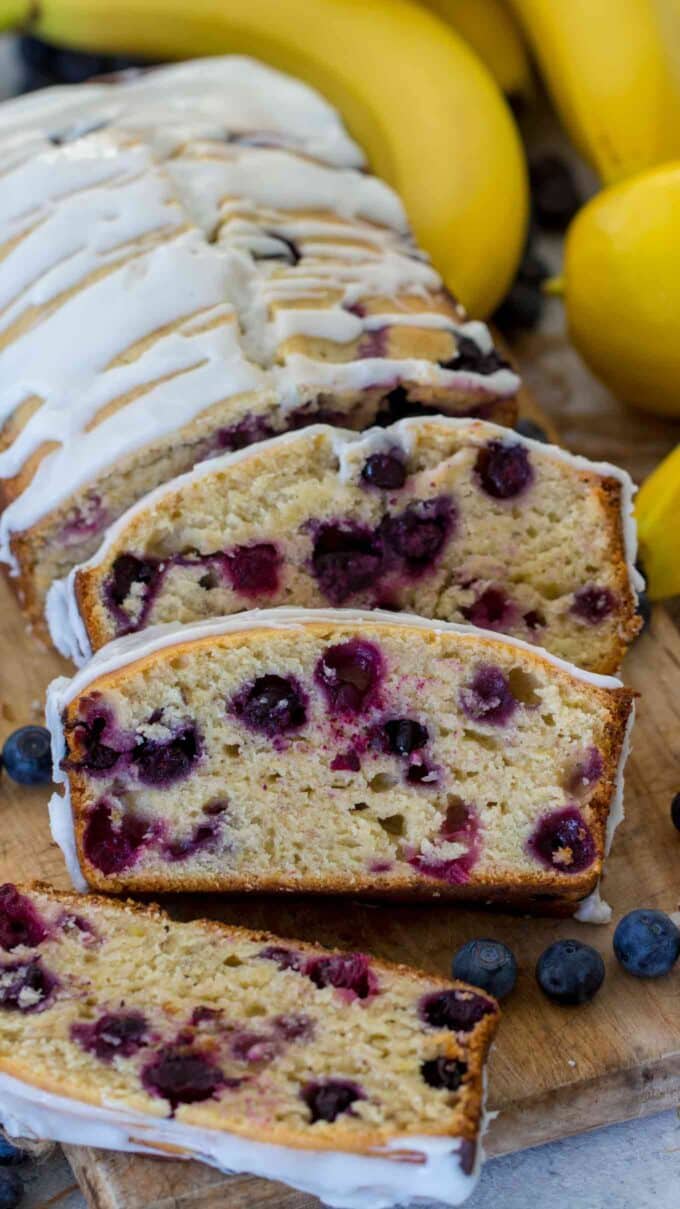 Homemade Blueberry Banana Bread
Blueberry Banana Bread is one of the most delicious sweet bread you will ever try. This moist and delicious dessert has the perfect combination of bananas and fresh blueberries that is super simple to make.
If you have some very ripe bananas on hand that are just begging to be baked into something flavorful and good, this recipe should be on top of your list.
I absolutely love the sweet blueberries in this bread, bursting with juice in every single bite. The fresh lemon zest and juice add even more freshness and amazing flavor. The banana flavor is subtle and works amazing with everything else and omg the texture: tender, fluffy and it basically melts in your mouth!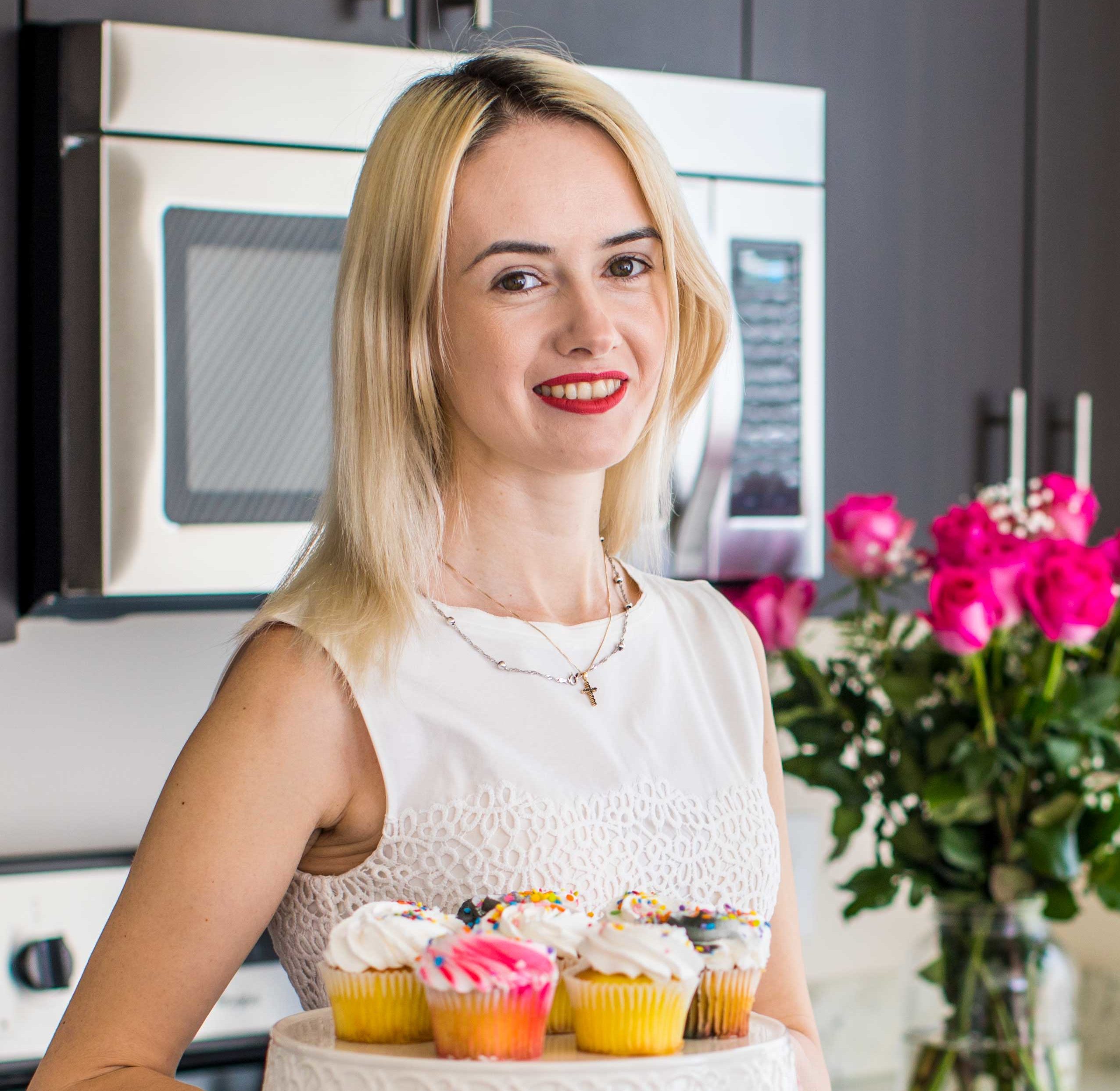 Follow us on Pinterest for more delicious recipes!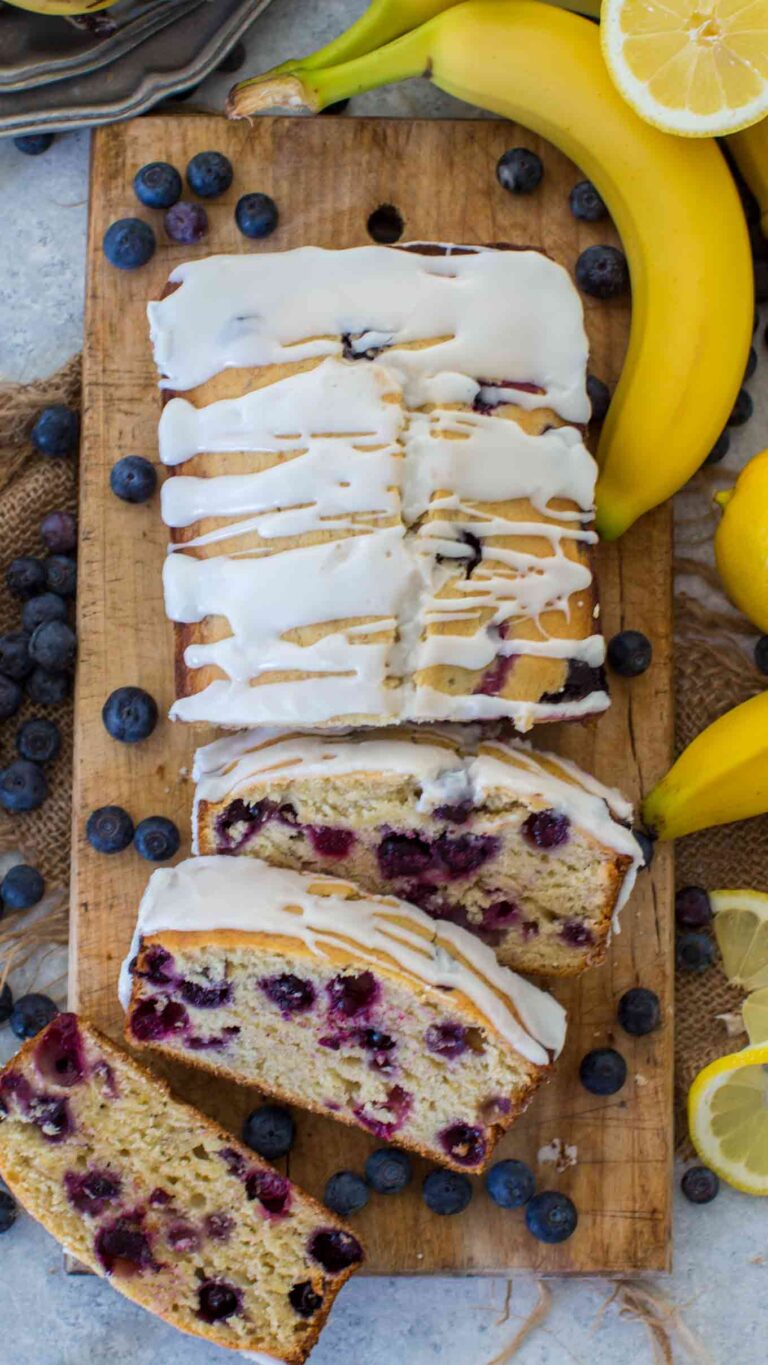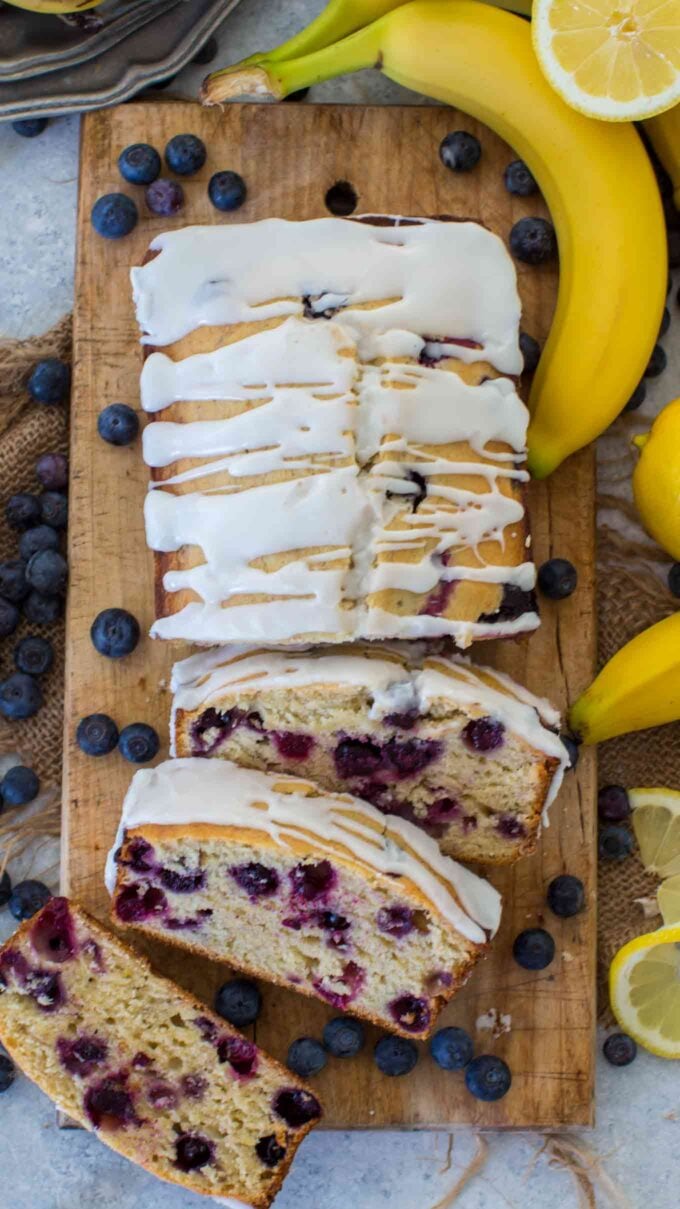 Recipe Tips:
Firstly, use fresh blueberries in this recipe. Frozen will add extra moisture and the texture will be very different.
Also, you can use any other fresh berries, like raspberries or blackberries.
If you want to use strawberries in this recipe, you will have to slice them and toss them in 1 tablespoon of flour before adding them to the batter.
In addition, bananas must be brown, very ripe, and easy to mush. Obviously, don't wait for the bananas to turn completely brown, that is overdoing it.
Using fresh lemon zest will add amazing fresh flavor to this dish.
The sugar can be reduced from 1 cup to 3/4 cups.
Watch the bread closely after 45-50 minutes of baking, to make sure you don't over bake it. I like to check on it at the 45-minute mark and if it still needs more baking, check on it every 5-7 minutes until done. A toothpick inserted in the center of the cake should come out clean or just with some melted chocolate on, but not raw batter.
If the cake starts to brown too much on the sides or on the top and it's still not done, cover it with aluminum foil so it doesn't burn.
Serve the bread warm or room temperature, you can also warm up slices in the microwave and it tastes delicious with some butter.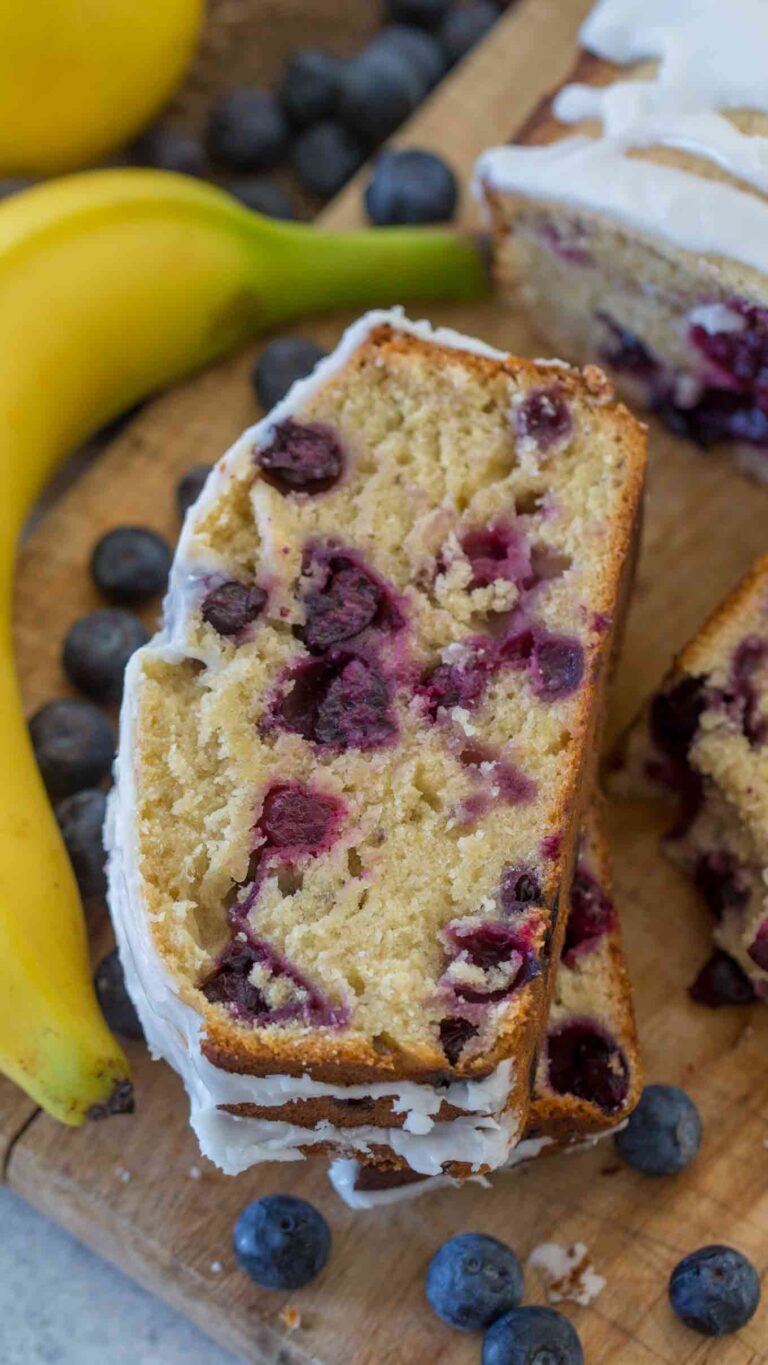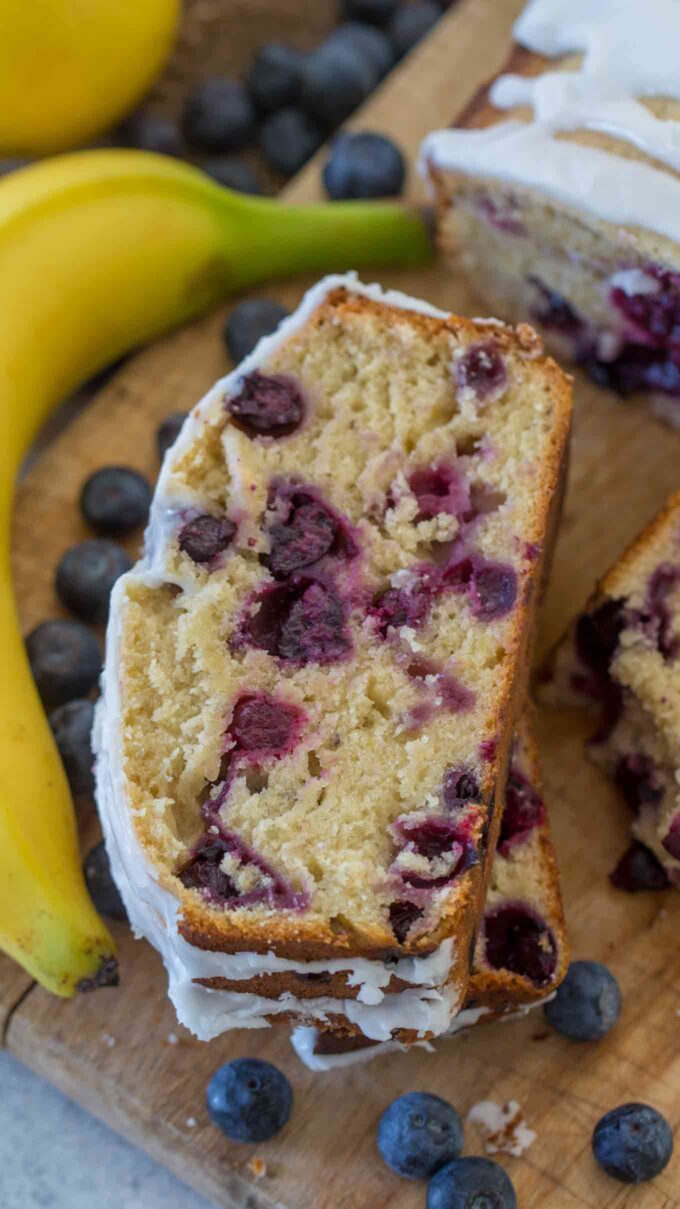 HOW TO MAKE LEMON ZEST
Follow the easy steps below:
Rinse the lemon.
Set your tool over a cutting board. A microplane produces a very fine zest, perfect for baking and cooking. If you don't have a microplane, use the smallest holes on an ordinary grater.
Grate the yellow skin of the lemon only. Grate just enough to get through the yellow skin, this way you can avoid the bitter white pith underneath.
Rotate the lemon and repeat it. Once the white pith is exposed, rotate the lemon and zest the next strip of peel. Repeat until most of the peel is removed, or until you have enough zest for your recipe.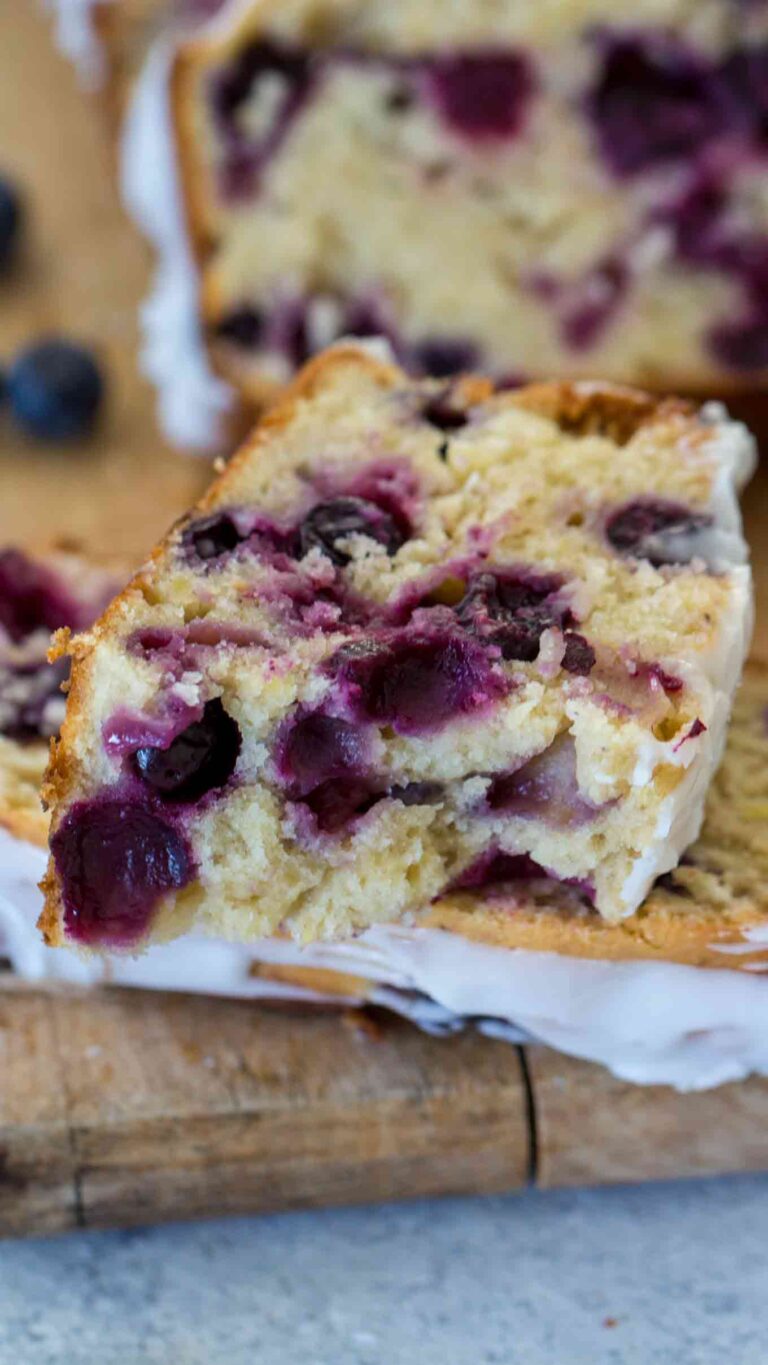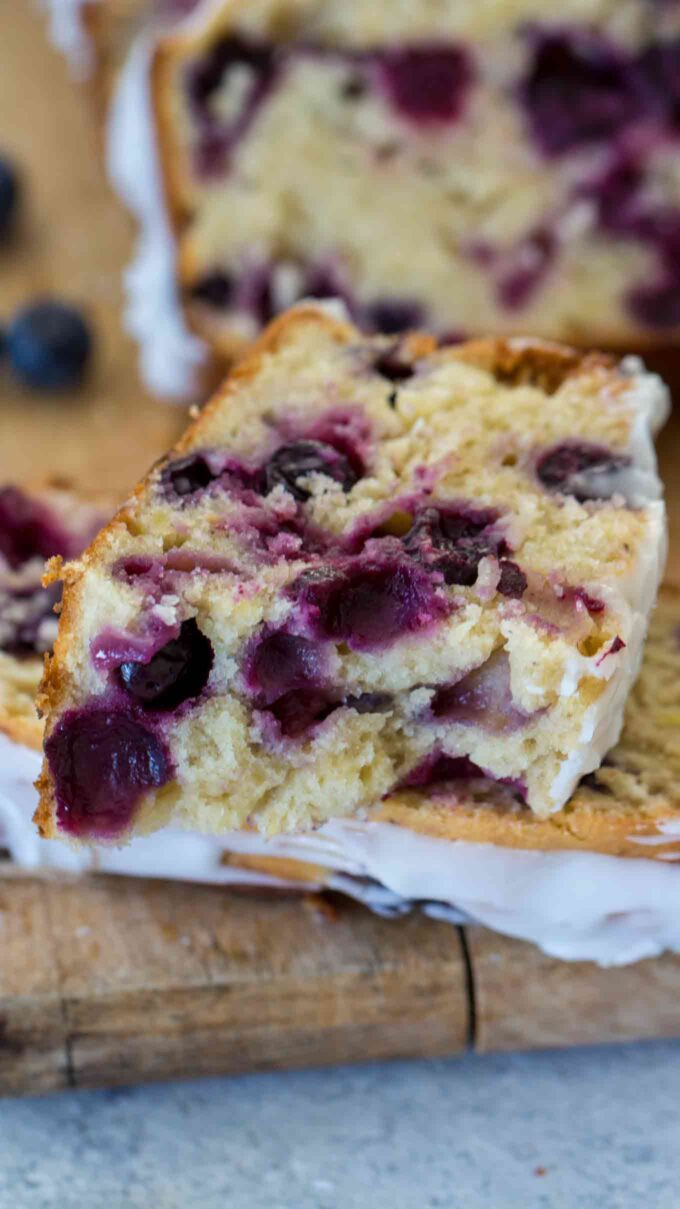 How should I store Blueberry Banana Bread?
The bread can be stored wrapped in plastic wrap at room temperature for 4 days.
Can I freeze Blueberry Banana Bread?
Yes! This bread also freezes well. Cool it completely and fully wrap it in plastic wrap, very tightly. After that wrap it in aluminum foil. Freeze for up to 3 months.
When ready to serve, place it in the refrigerator overnight to thaw. Then place the bread on your kitchen countertop for about 30-60 minutes to allow it to come to room temperature before slicing and enjoying it.
More delicious bread you will love:
What kind of loaf pan should I use to bake Blueberry Banana Bread?
Watch Recipe Video:
Save Recipe
Blueberry Banana Bread
Author: Catalina Castravet
Serves: 8 servings
Prep time:

10

minutes
Cook time:

55

minutes
Total time:

1

hr

5

mins
Nutrition information
Calories: 435
Carbohydrates: 77
Protein: 4
Fat: 13
Saturated Fat: 7
Cholesterol: 71
Sodium: 165
Potassium: 331
Fiber: 3
Sugar: 47
Vitamin A: 515
Vitamin C: 13.5
Calcium: 77
Iron: 2.6
Save Recipe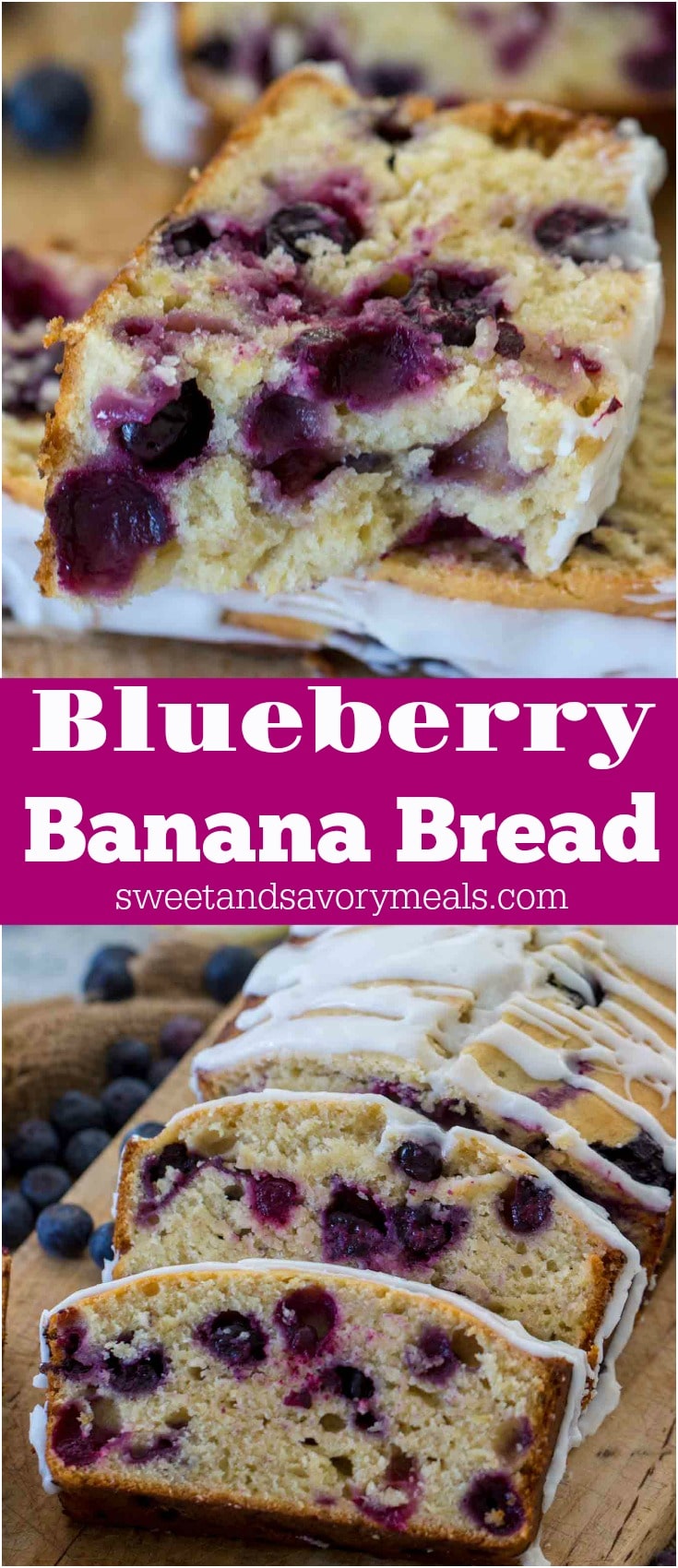 More recipes you might love