Crockpot Beef Stew Recipe
Crockpot Beef Stew is incredibly easy to make and filled with tender beef and veggies. Comfort food at it's best made easily in the slow cooker.
This recipe is the perfect comfort food to enjoy during colder weather. It is flavorful, hearty, and is guaranteed to warm you up. You might also love our Slow Cooker Tortellini Soup, Poat Roast, or Brown Sugar Garlic Chicken.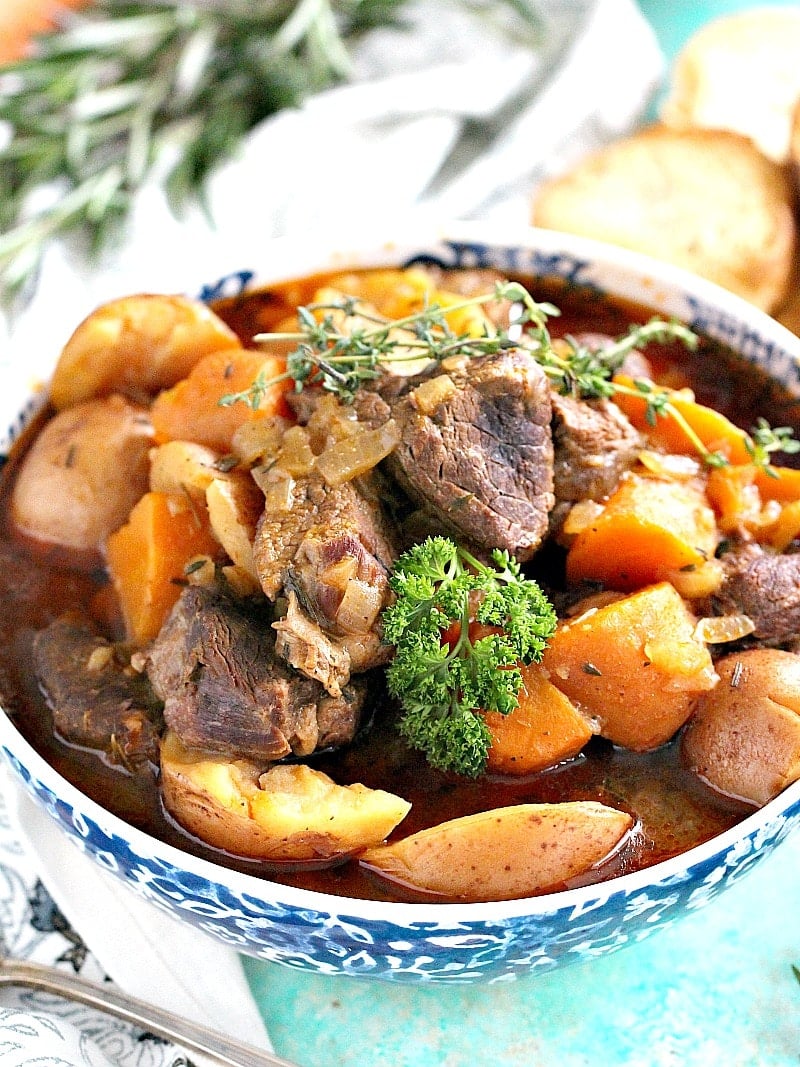 Easy Crockpot Beef Stew Recipe
Crockpot Beef Stew with Potatoes is one of the most popular recipes I make during the cold days. This is the type of meal that can be enjoyed on weeknights while having great leftovers the next day.
Also, it is delicious and good looking to serve it to the guest, especially if you have some cornbread on the side. I also like to serve ours with delicious, fresh baked, crusty bread that we use for dipping into that amazing gravy!
Looking to make this stew in the Instant Pot, I have the perfect recipe for you here. Need a stovetop version? No problem, I got you covered, this Easy Stovetop Beef Stew is all you need! More of a Pot Roast version? Try my Slow Cooker Pot Roast with Wine or you can make this tender Instant Pot Mississippi Pot Roast.
Tips to make the perfect Crockpot Beef Stew:
Use grass-fed, organic stew meat if possible, grass-fed meat tends to be extra tender, which is perfect in this recipe.
Don't shy away from using carrots, they add a sweet taste that balances that rich and hearty meal.
You can also add chopped celery and pearl onions.
Brown your beef – this has a double purpose, first it locks the meat from the outside together, so during cooking, it doesn't fall apart when it becomes extra tender. Second, it will add extra flavor to the meat and the overall stew.
If possible don't skip the Worcestershire Sauce, a little goes a long way, and it definitely makes the beef flavor shine.
Use low sodium beef broth, you don't want to end up with a salty stew.
When stirring the stew, be gentle as at the end all the cooked ingredients become very tender.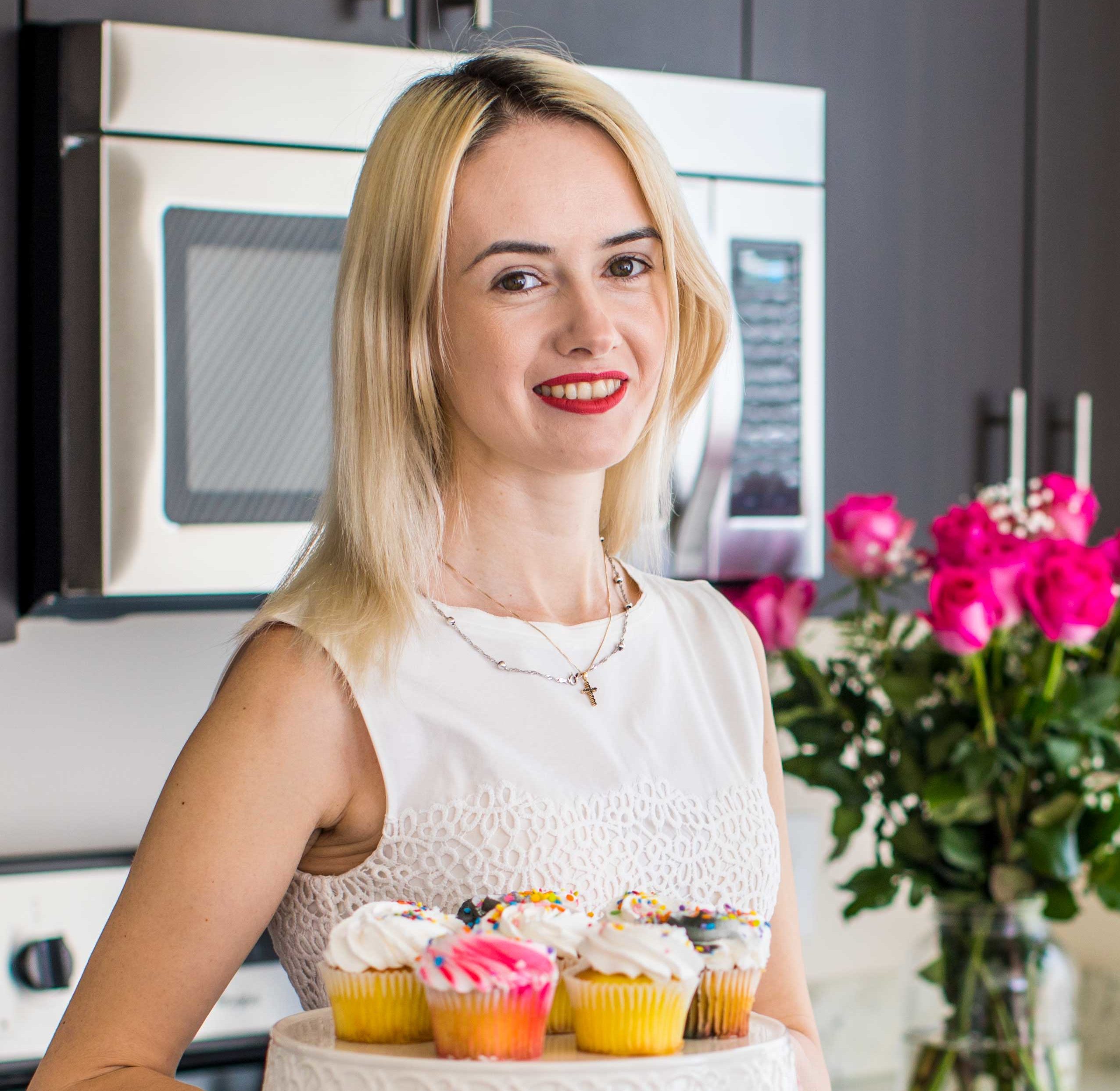 Follow us on Pinterest for more delicious recipes!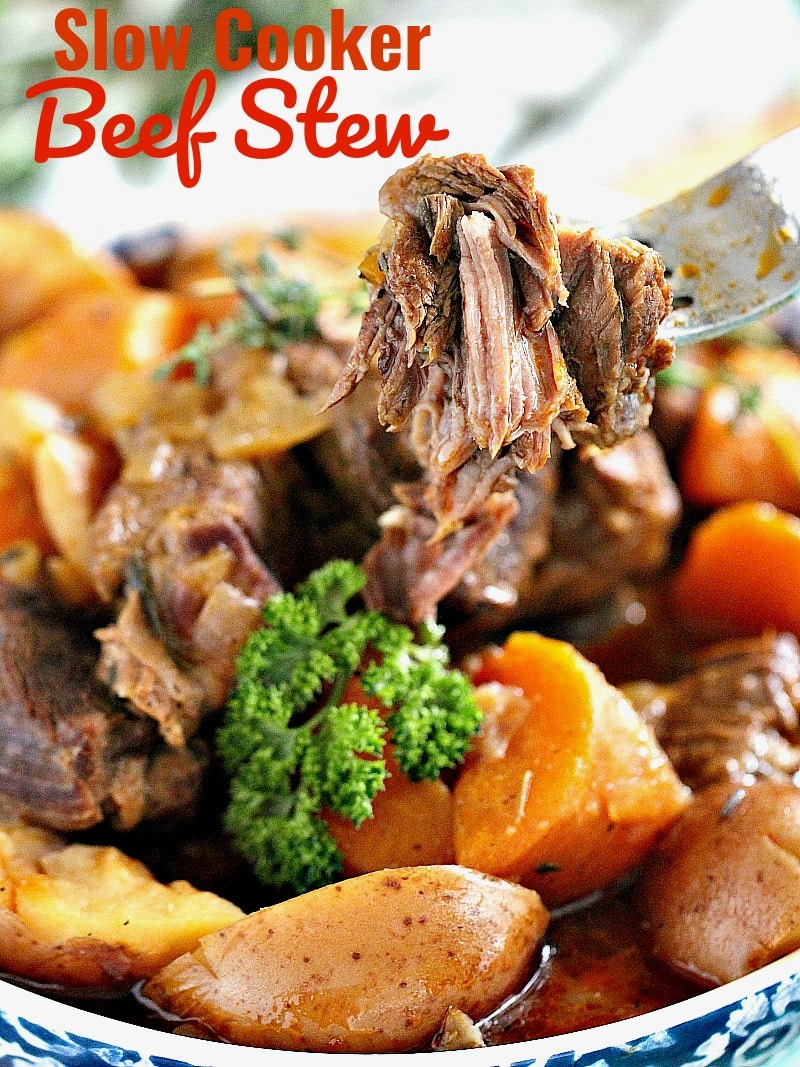 What beef cut is best to use for Beef Stew?
You can use a chuck roast or round roast. The chuck roast has more fat, so it will be more tender and juicy. If you prefer less fat, I recommend using round roast beef.
The round roast will be a little drier, so you will have to the meat in the slow cooker for another hour to absorb all the juices.
How Long Do You Cook the Beef Stew in the Crockpot?
It depends on what setting you are cooking. A 3-4 pounds beef brisket, chuck roast or round roast, needs to be cooked on low, for about 8 -10 hours, and on high you are looking at 4-5 hours.
Can you refrigerate it?
Yes. After cooking the meat, store it in a large airtight container in the fridge. Make sure that the beef is at least partially covered by the stew so it doesn't dry out. Store for up to 3-4 days.
Tools/ingredients that I used to make the Slow Cooker Beef Stew:
Save Recipe
Easy Slow Cooker Beef Stew
Slow Cooker Beef Stew is incredibly easy to make and filling with tender beef and veggies. Comfort food at it's best, made easily in the slow cooker.
Author: Catalina Castravet
Serves: 8 servings
Prep time:

30

minutes
Cook time:

8

hours
Total time:

8

hrs

30

mins
Nutrition information
0 Calories: 377 Carbohydrates: 23 Protein: 35 Fat: 15 Saturated Fat: 3 Cholesterol: 88 Sodium: 625 Potassium: 941 Fiber: 3 Sugar: 4 Vitamin A: 3950 Vitamin C: 12.2 Calcium: 51 Iron: 4.6
Save Recipe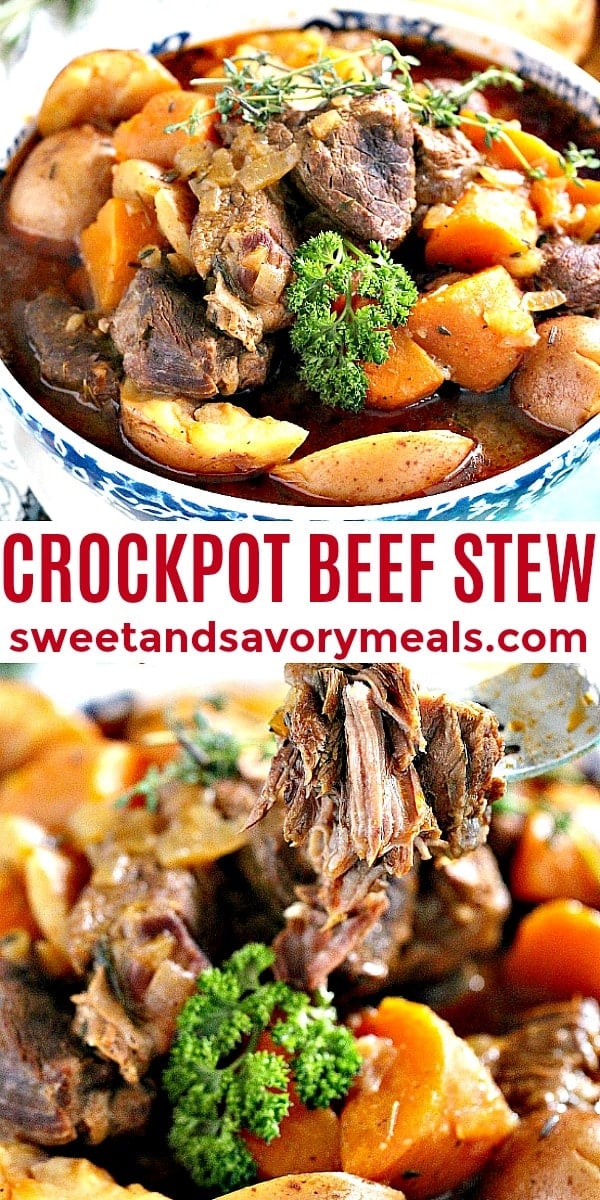 More recipes you might love
Categories: