Slow Cooker Pot Roast with Red Wine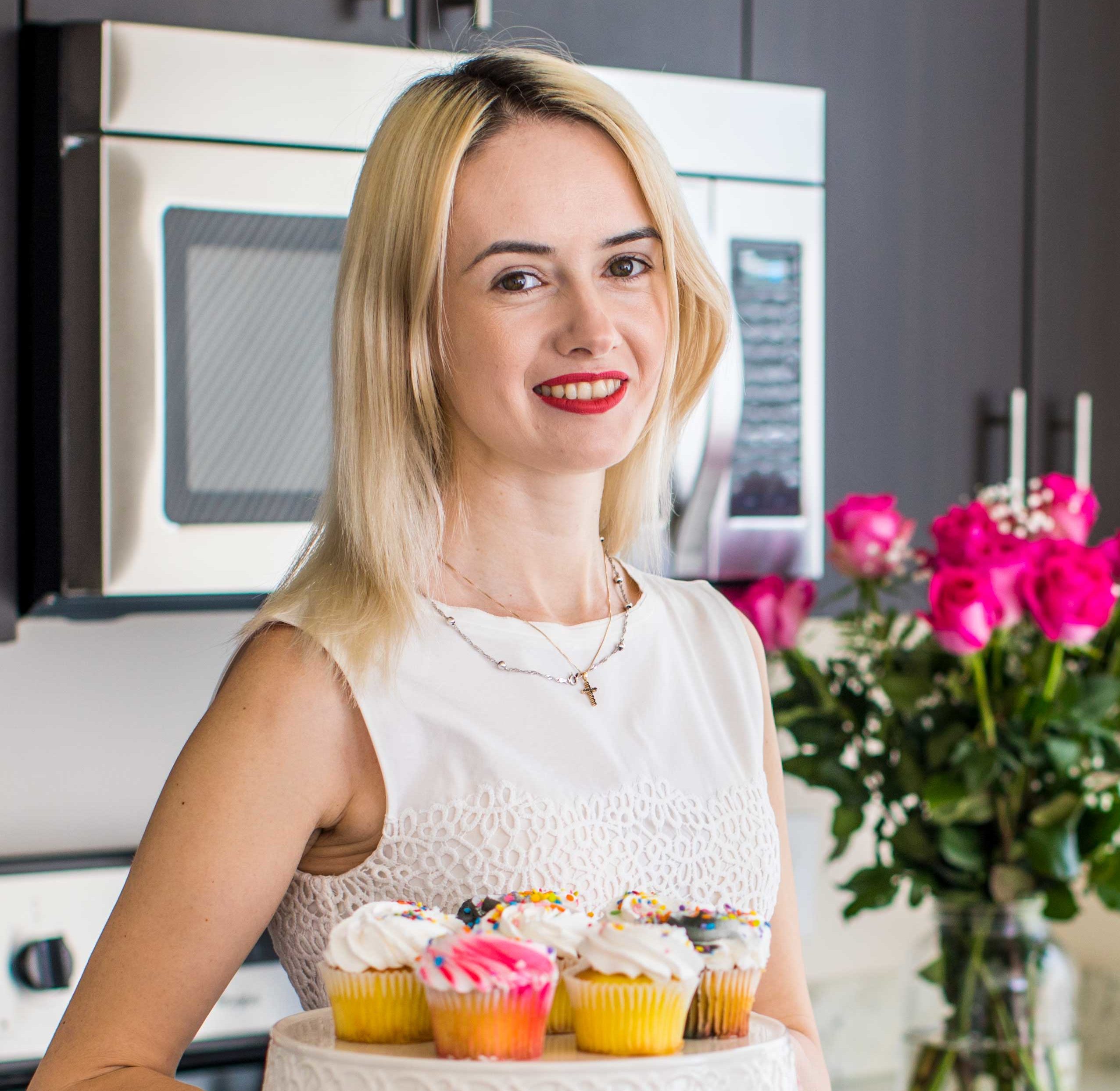 Slow Cooker Pot Roast made with red wine is easy to make and delicious, packed with meat and veggies, that is perfect for any occasion.
By using the Slow Cooker for this meal, the meat will come out extremely tender and juicy, and among the best you can have! Our other favorite Slow Cooker recipes are Slow Cooker French Dip Sandwich, Slow Cooker Brown Sugar Ham with Orange Glaze and Slow Cooker Asian Short Ribs.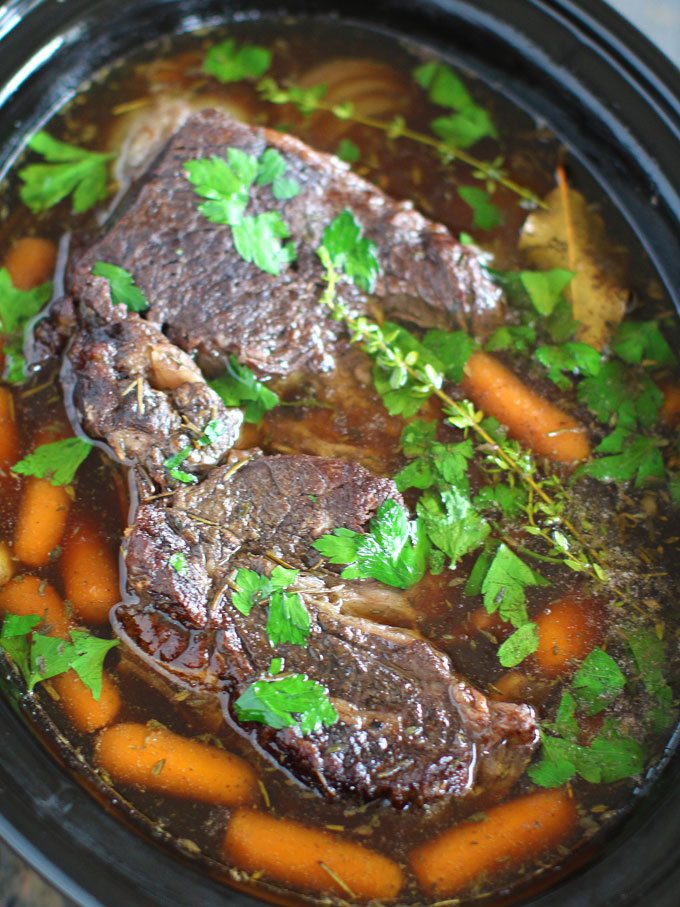 Slow Cooker Pot Roast with Red Wine
Slow Cooker Pot Roast with Wine is one of the easiest meals you can prepare. It will leave everyone satisfied and happy, because the meat will be extremely juicy and tender. Also, the veggies will turn out delicious and compliment the meat nicely.
The Slow Cooker Pot Roast is bursting with flavor from the beef broth and red wine, to carrots add just the right amount of sweetness. The beef is juicy and tender from all the hours of slow cooking, and it is infused with all the amazing flavors from the broth. This is comfort food at it's best! I like to make this recipe for Easter, and everyone loves it!
Why You'll Love This Slow Cooker Pot Roast Recipe:
Very easy to make with minimal prep work.
A hearty and delicious meal that can be served as a weeknight dinner.
The dish is packed with amazing flavors and protein.
You will have delicious leftovers the next day.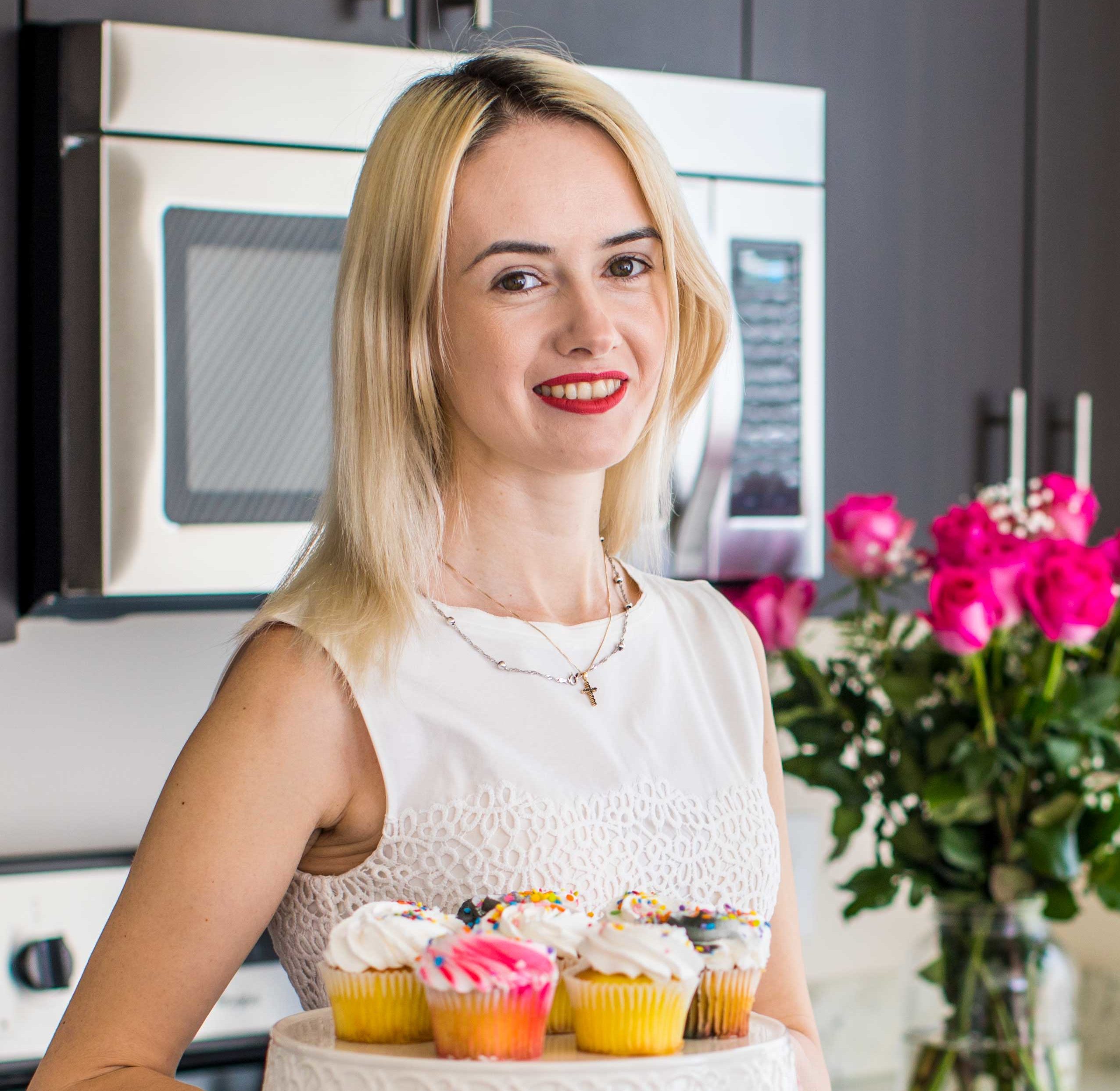 Follow us on Pinterest for more delicious recipes!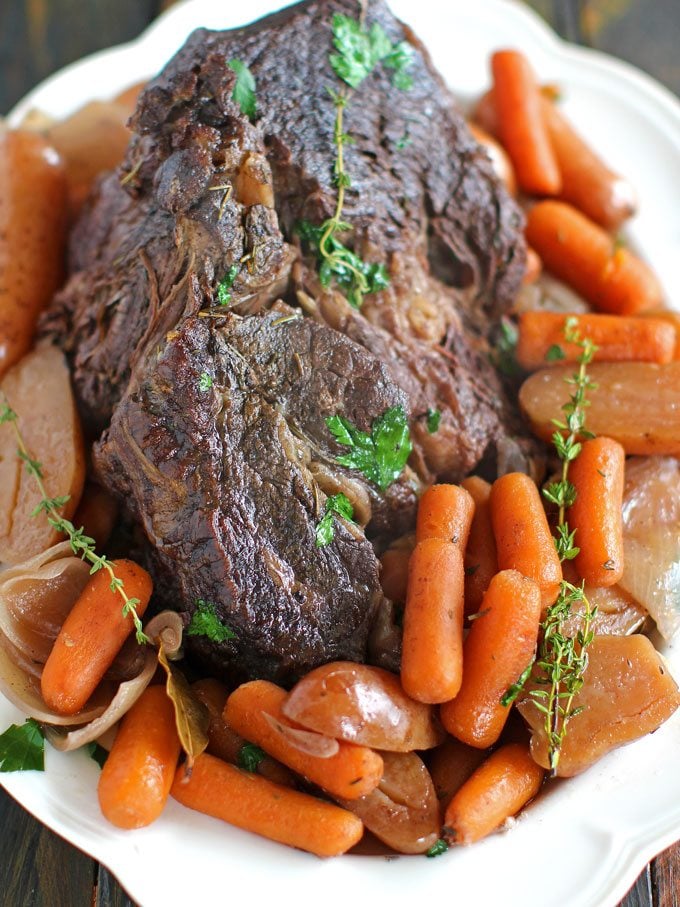 Slow Cooker Pot Roast with Red Wine Recipe Tips:
Use quality meat such as grass-fed or organic meat.
I use a chuck roast cut since it has more fat, so it will be more tender and juicy. If you prefer less fat, I recommend using round roast beef. The round roast will be a little drier, you will have to shred the meat and let it in the slow cooker for another hour to absorb all the juices.
Don't shy away from using carrots, because they will add a sweet taste that balances that rich and hearty meal.
Brown your beef – it will improve the texture and taste and also will lock in all the delicious flavors.
Use low sodium beef broth, you don't want to end up with a salty pot roast.
The wine can be replaced with beef broth if you want to skip it.
You can also add some chopped celery if prefer.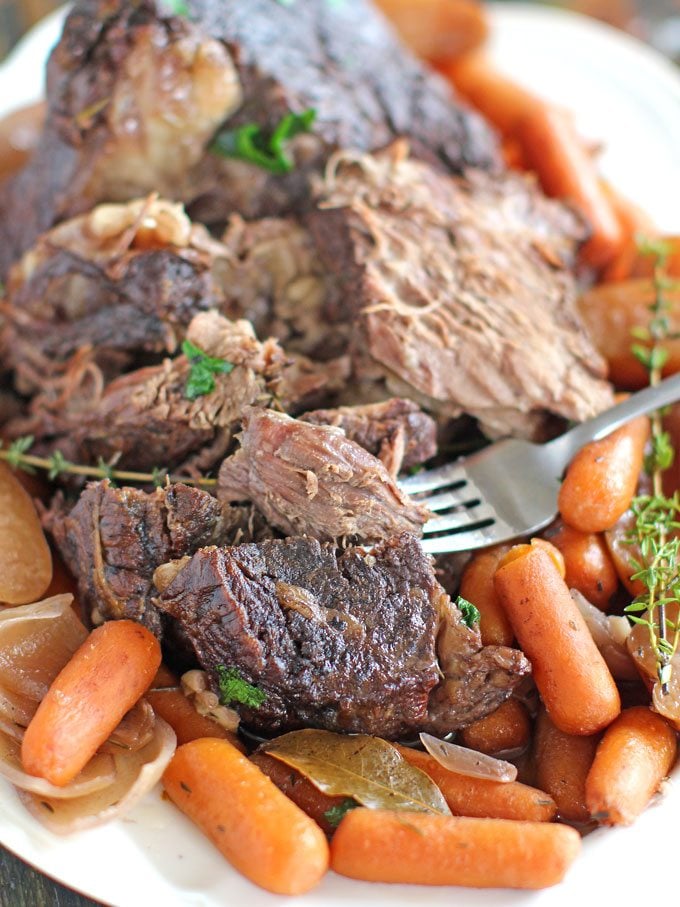 Can you refrigerate the beef from the slow cooker?
Yes. After cooking the meat, store it in a large airtight container in the fridge. Make sure that the beef is at least partially covered by the sauce so it doesn't dry out. Store for up to 3-4 days.
Tools/Ingredients I used to make the Slow Cooker Pot Roast with Red Wine:
Save Recipe
Slow Cooker Pot Roast with Red Wine
Author: Catalina Castravet
Serves: 8 servings
Prep time:

20

minutes
Cook time:

8

hours
Total time:

8

hrs

20

mins
Ingredients
3 tablespoons olive oil
Kosher salt and ground black pepper
4 pound beef chuck roast
8 medium-small red potatoes (cut in half)
2 cups baby carrots
8 cloves garlic
2 onions (quartered)
4 bay leaves
1 tablespoon garlic powder
1 tablespoon onion powder
½ tablespoon dried rosemary
½ tablespoon dried thyme
½ tablespoon kosher salt
½ tablespoon ground black pepper
2 cups red wine*
2 cups beef broth
5 sprigs fresh thyme
Garnish:
Fresh thyme
¼ cup fresh parsley (chopped)
Instructions
Add olive oil to a large heavy duty pot that has a lid. Salt and pepper the beef on both sides of the roast, then sear it for about 2-3 minutes on each side until golden brown. Transfer the meat to the slow cooker.
Add the rest of the ingredients to the slow cooker: potatoes, carrots, onions, garlic, bay leaves, garlic powder, onion powder, dried rosemary, dried thyme, salt and pepper. Add the beef broth and the wine. You can replace the wine with beef broth in this recipe.
Stir gently, top with fresh thyme and cook on low for 8-10 times or on high for 5 hours.
For optimal results, I like to turn the beef roast on the other side mid-cooking.
Once done, place pot roast on a large plate, garnish with fresh thyme and parsley, drizzle with some of the broth. Save the broth to store leftovers in it.
The pot roast can be served with mashed potatoes or just with the veggies!
Enjoy!
0 Calories: 699 Carbohydrates: 42 Protein: 49 Fat: 32 Saturated Fat: 12 Cholesterol: 156 Sodium: 912 Potassium: 1982 Fiber: 5 Sugar: 5 Vitamin A: 4655 Vitamin C: 25 Calcium: 101 Iron: 7.7
Save Recipe
More recipes you might love