Slow Cooker Kalua Pork Recipe
Slow Cooker Kalua Pork is every pork fan's dream! It is made of tender pork shoulder cooked in pineapple juice and pink Himalayan salt – perfect for your weekend luau!
This meat dish goes well with vegetable dishes such as the black bean salad, pea salad, and broccoli salad.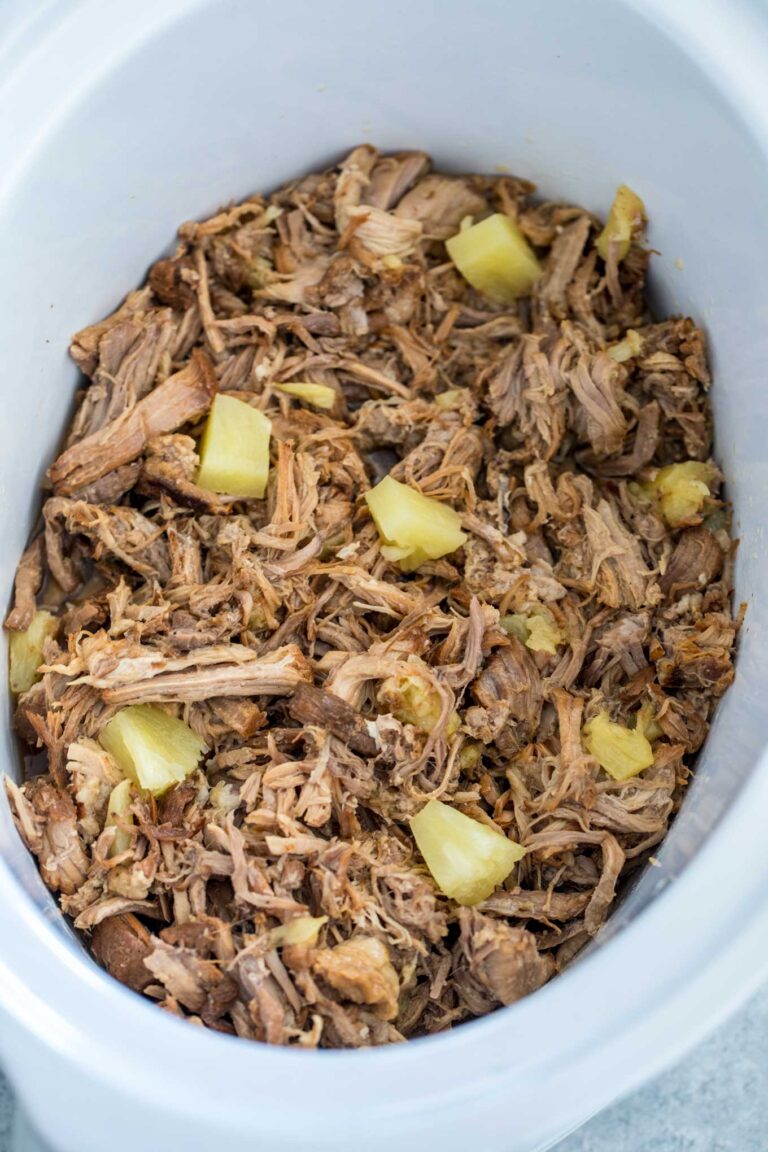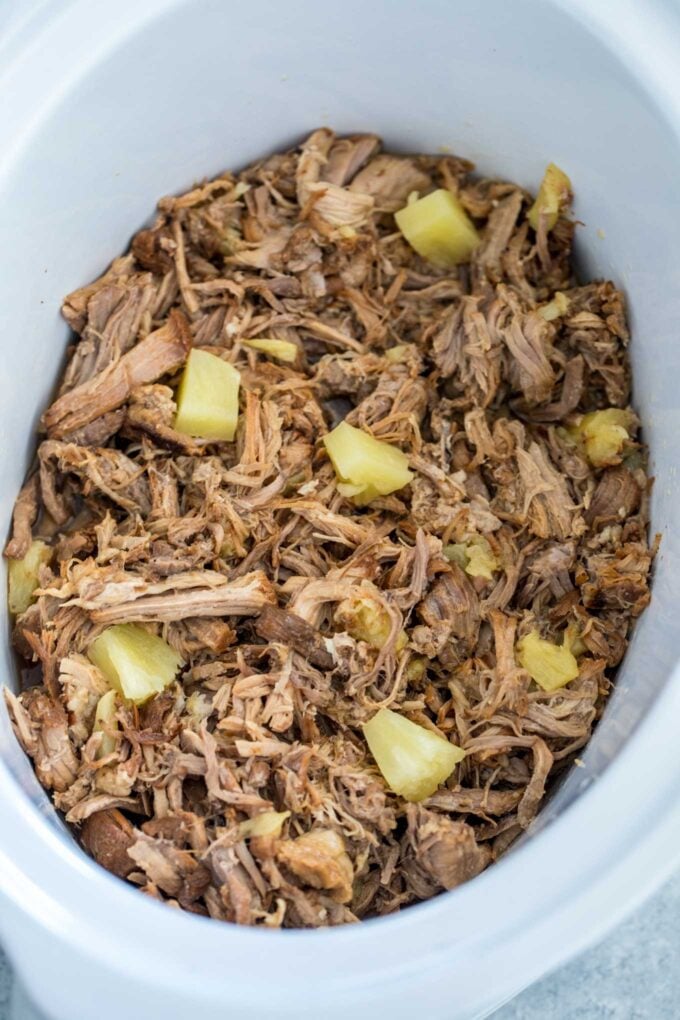 Crockpot Kalua Pork Recipe
Slow Cooker Kalua Pork is made of roast that is slowly cooked until meat can be shredded with a fork. With just a few ingredients, this party staple is a great way to enjoy pork without having to learn complicated techniques. Just learn how to operate the crockpot!
It is traditionally roasted covered with banana leaves and placed over river rocks in an underground oven. But you do not have to dig a hole in your backyard anymore or fly to Hawaii to experience this one-of-a-kind roast!
With this crockpot method, you can enjoy this kalua pig in the comfort of your home.
All you have to do prepare is your crockpot and about a whole day or night for the entire cooking. Just prepare the ingredients, preheat the crockpot, cook the roast, and then, wait until the meat comes off effortlessly.
What is Kalua Pork?
It is also called as kalua pig, originated in Hawaii, and is the main course in luaus. This dish has pineapple juice which imparts the sweet and sour taste that can't get any more Hawaiian!
Not only does pineapple juice makes this dish tasty, but it also has acids that can tenderize meat. So, this along with the slow cooking process can achieve just that. But a dish is never complete without salt. In this recipe, we use the Pink Himalayan salt.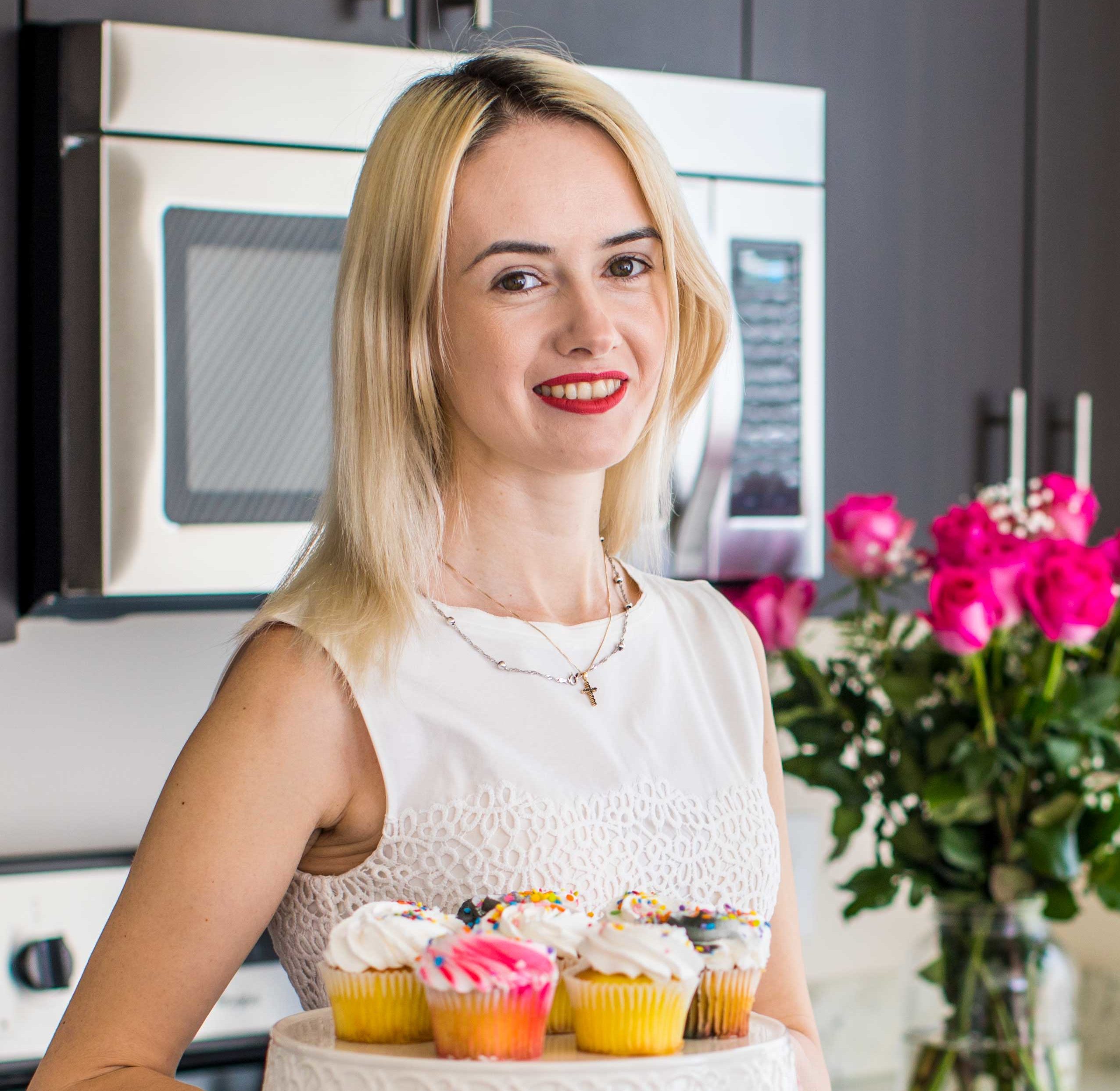 Follow us on Pinterest for more delicious recipes!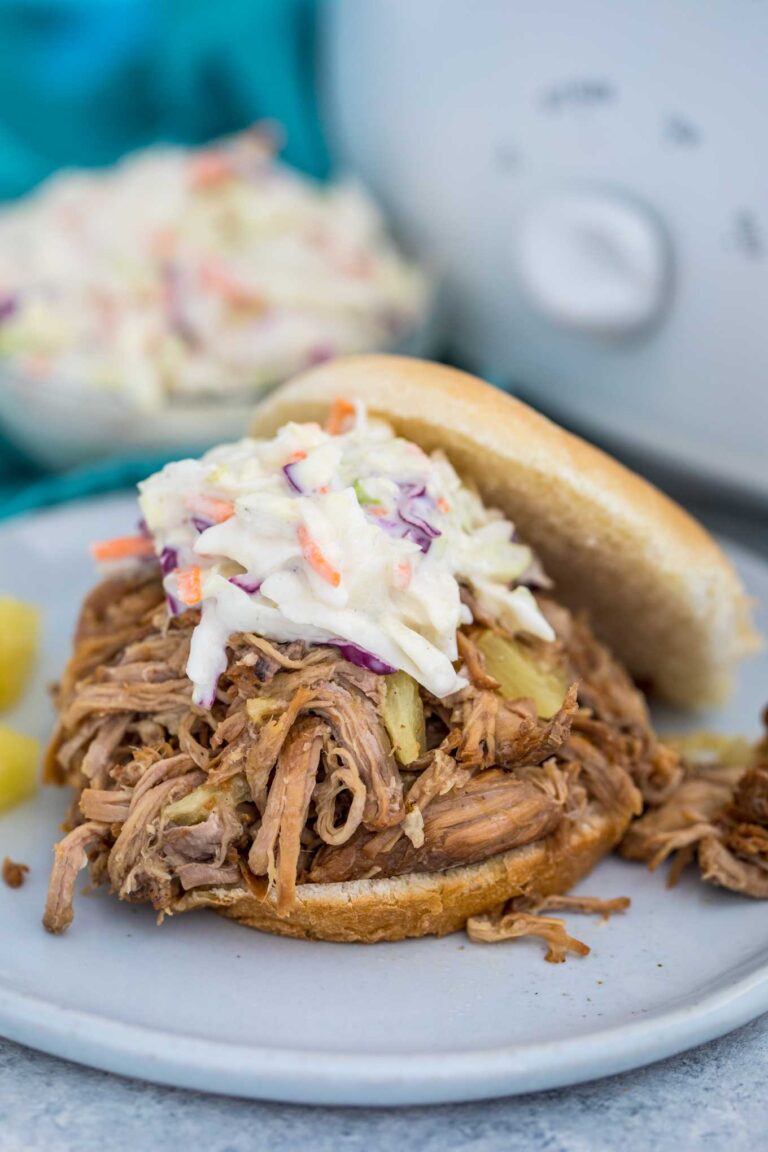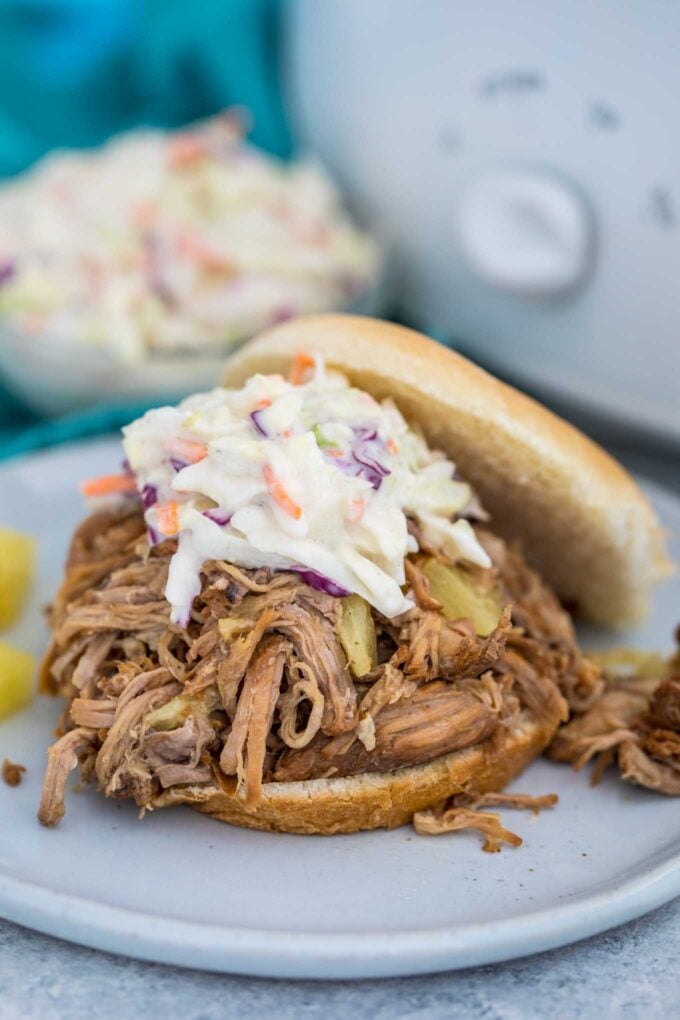 How do you make Slow Cooker Kalua Pork?
Wash the roast thoroughly and pat dry. At this point, you can cut off any excess fat.
Then, coat the roast with the salt and poke the meat with a fork multiple times in various areas. Put the meat at the bottom of the pot.
Add in the rest of the ingredients.
Next, set the timer for 8 to 12 hours in low heat depending on the size of the roast.
Once finished, use two forks to shred the meat off and it is done.
What cut of pork should you use?
You should use the shoulder or loin in this recipe since they are meaty parts of the pig. The fats in the shoulder add flavor and keep the meat from drying out.
In any case, this is a crockpot recipe where any cut could come out tender and soft when done. Therefore, you can use any cuts you have or like.
Is pork butt the same as pork shoulder?
Pork butt is not exactly the same as the shoulder. Though, both cuts are situated on top of the other in the pig, above the forelegs. The higher cut is the butt or "Boston", while the one just above the foreleg is the shoulder.
Both are fatty parts with marbling within the muscles and are generally tough. And so, they are best cooked in a crockpot to tenderize the meat.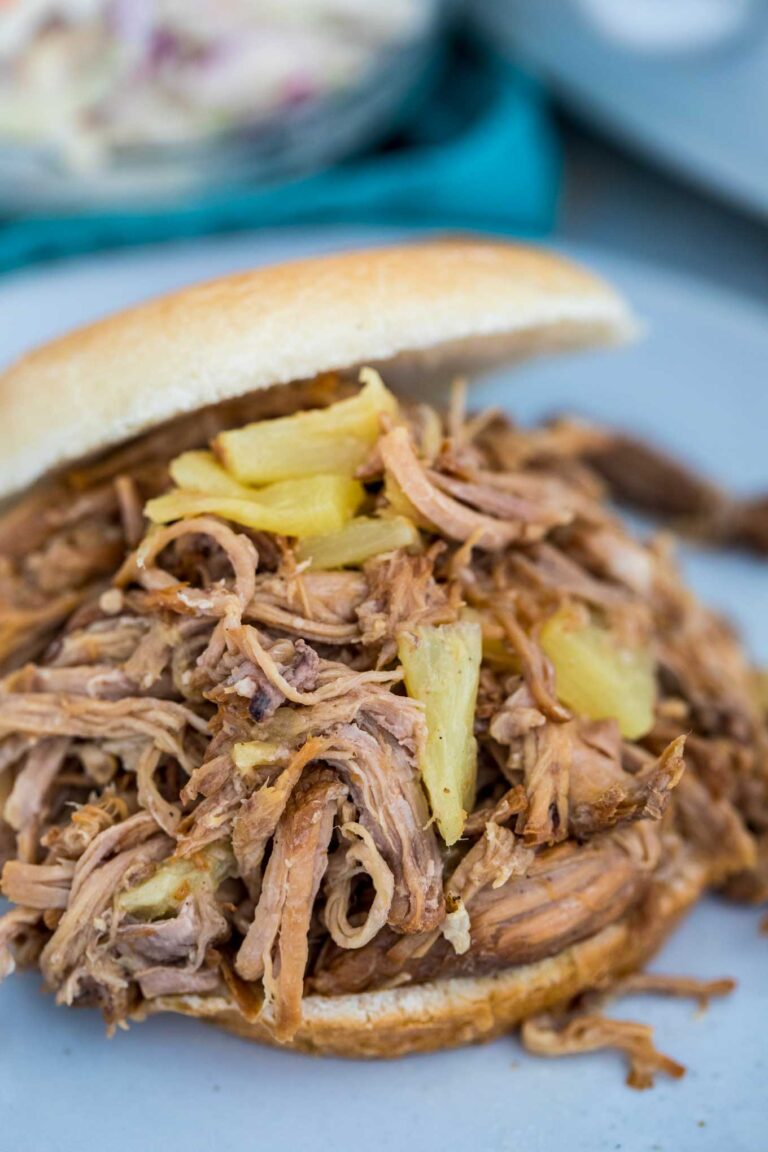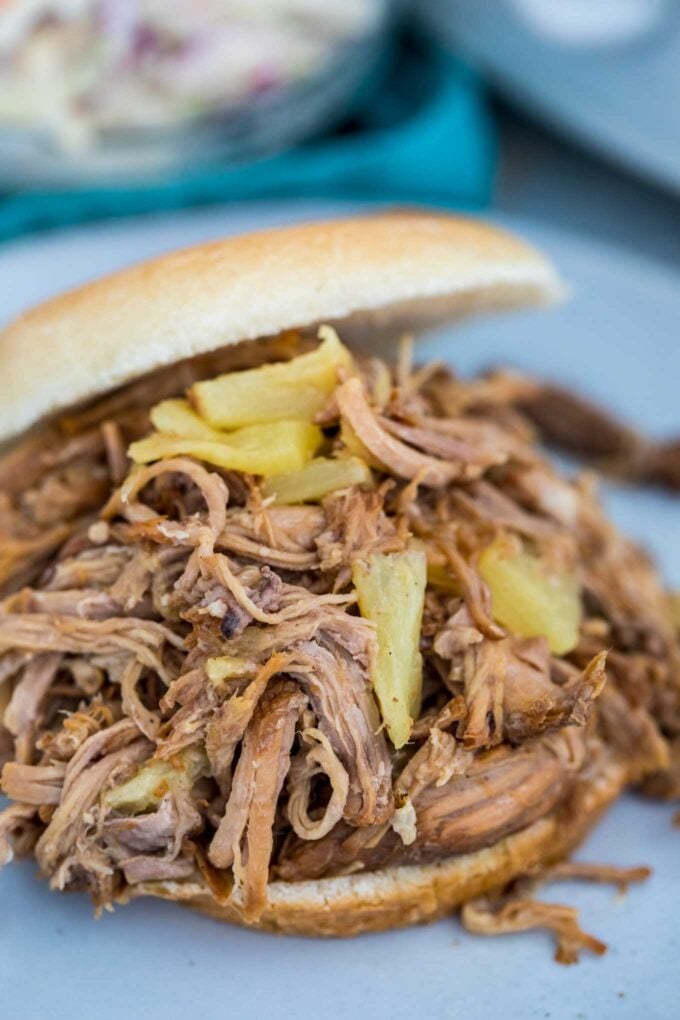 Can you make Kalua Pork in the pressure cooker?
Yes, you can definitely choose to use the Instant Pot! Our recipe for using the IP is found here.
What do you serve Slow Cooker Kalua Pork with?
It can be served with rice, buns, wraps, salads, tacos, or burritos. There are a lot of options! You can even make this in advance, store in the refrigerator, and do something new with it every day when you reheat it.
How do you store it?
You can simply keep this in the fridge for a week. Just cover it properly. Also, if you are planning to store it, do so within two hours after cooking.
Can you freeze it?
The kalua pig freezes well. Just put them in freezer bags once completely cooled. Consume it within three months of freezing.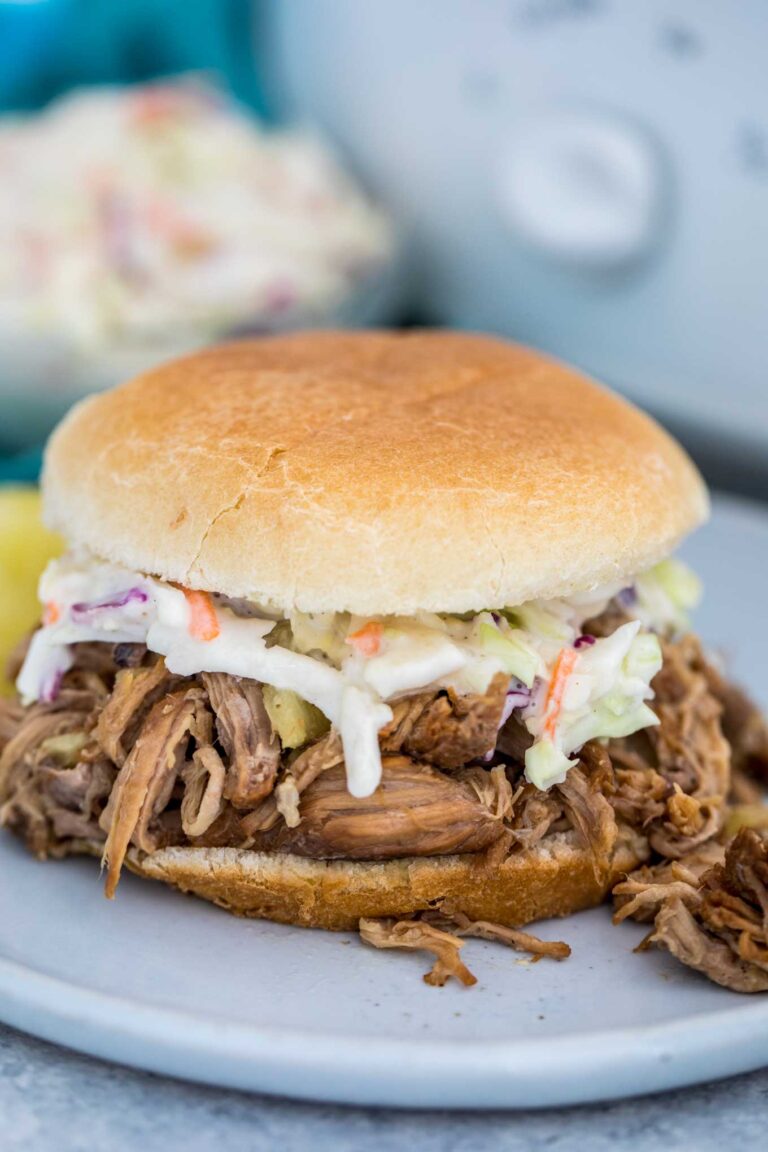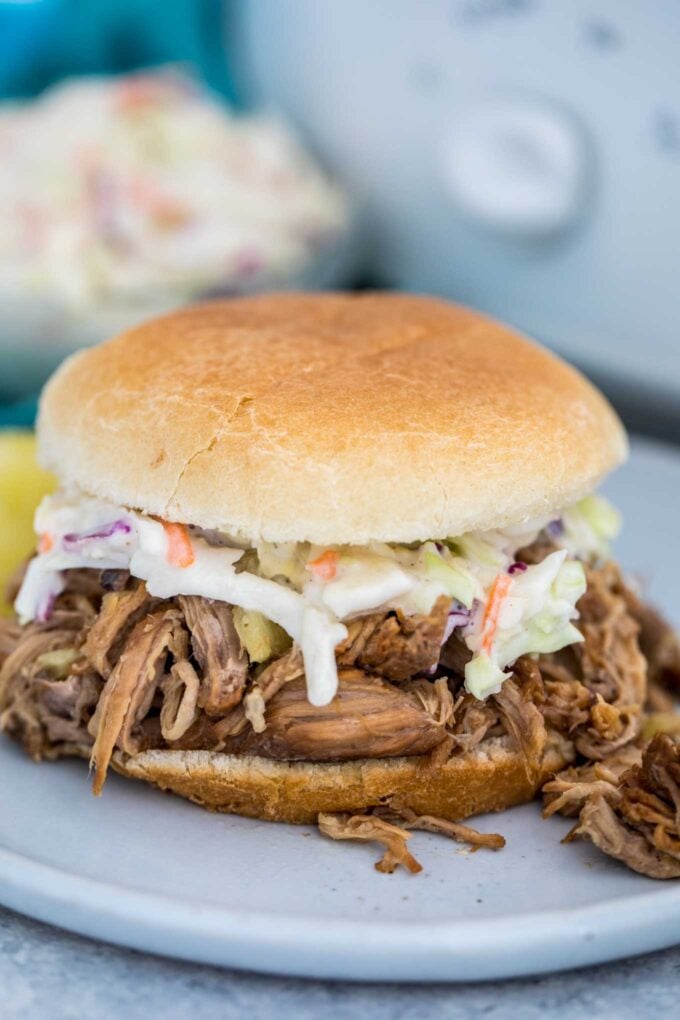 How do you reheat it?
Simply pop it in the microwave for a few minutes, or steam it until warm.
Recipe Tips
For the meat, you can opt for a bone-in cut to make it more flavorful.
In place of Himalayan salt, you can use kosher salt.
To prevent the meat from drying out, leave some of the fats in which will provide the moisture needed while cooking.
Save Recipe
Slow Cooker Kalua Pork
Slow Cooker Kalua Pork is every pork fan's dream! It is made of tender pork shoulder cooked in pineapple juice and pink Himalayan salt.
Author: Catalina Castravet
Serves: 8 servings
Prep time:

10

minutes
Cook time:

7

hours

40

minutes
Total time:

7

hrs

50

mins
Nutrition information
Calories: 351 Carbohydrates: 11 Protein: 40 Fat: 14 Saturated Fat: 5 Cholesterol: 139 Sodium: 1472 Potassium: 799 Fiber: 0 Sugar: 10 Vitamin A: 50 Vitamin C: 8.7 Calcium: 41 Iron: 2.7
Save Recipe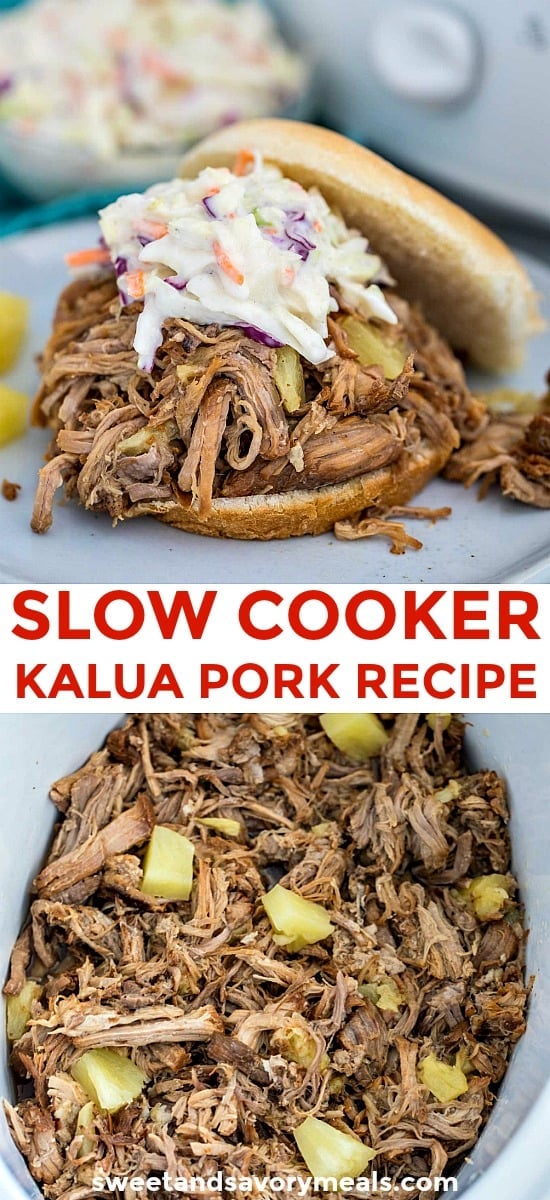 More recipes you might love
Categories: