Best Peach Jam Recipe [Video]
Peach Jam is a homemade recipe that is perfect to pair with just about anything! Making this jam can even be a fun time with friends and family!
Having a sweet tooth for peaches? Check out my recipes for its different variations: Peach Cheesecake Salad, Peaches and Cream Martini, and Clementine Mousse Cake.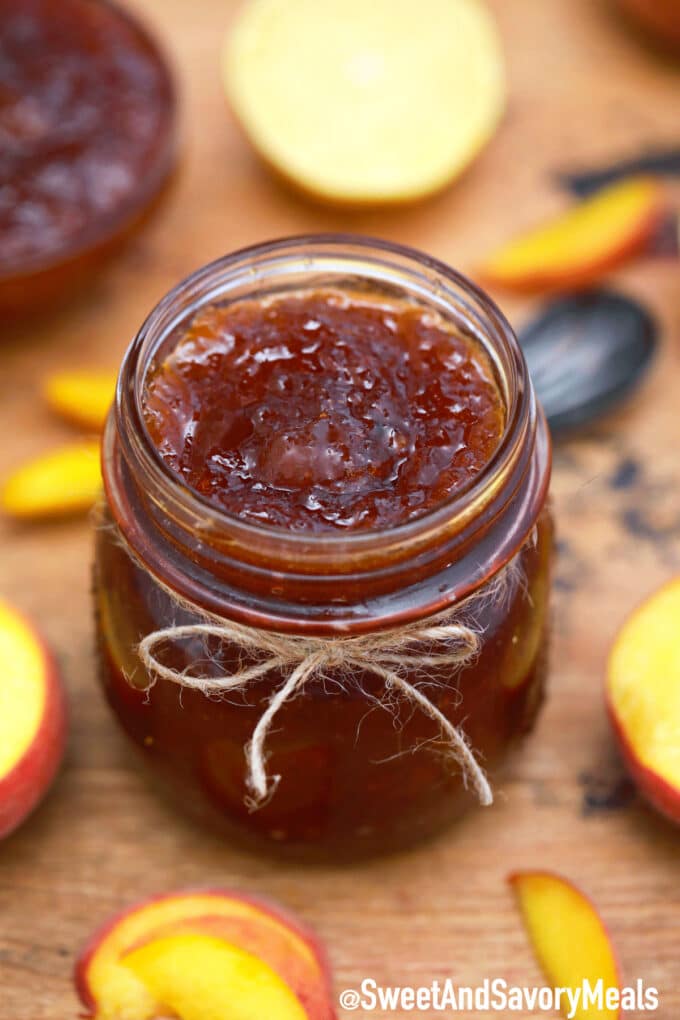 Peach Jam Recipe
Peach Jam is an absolute must-have in your pantry. You can use it as a filling, dessert topping, or as a glaze.
This recipe is a classic favorite in my household. I can just whip it out when guests arrive or when I need an added sweetness to my meals.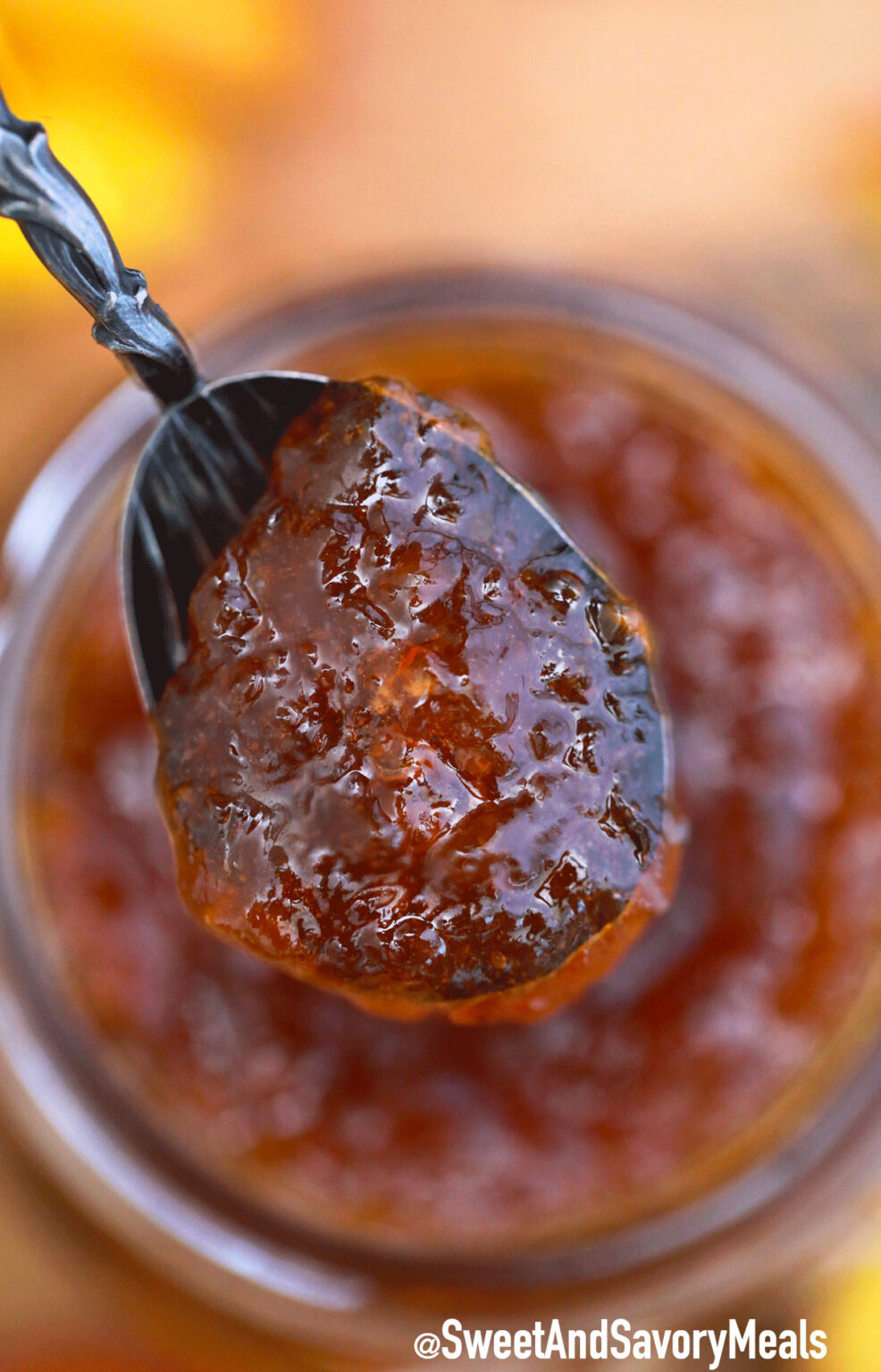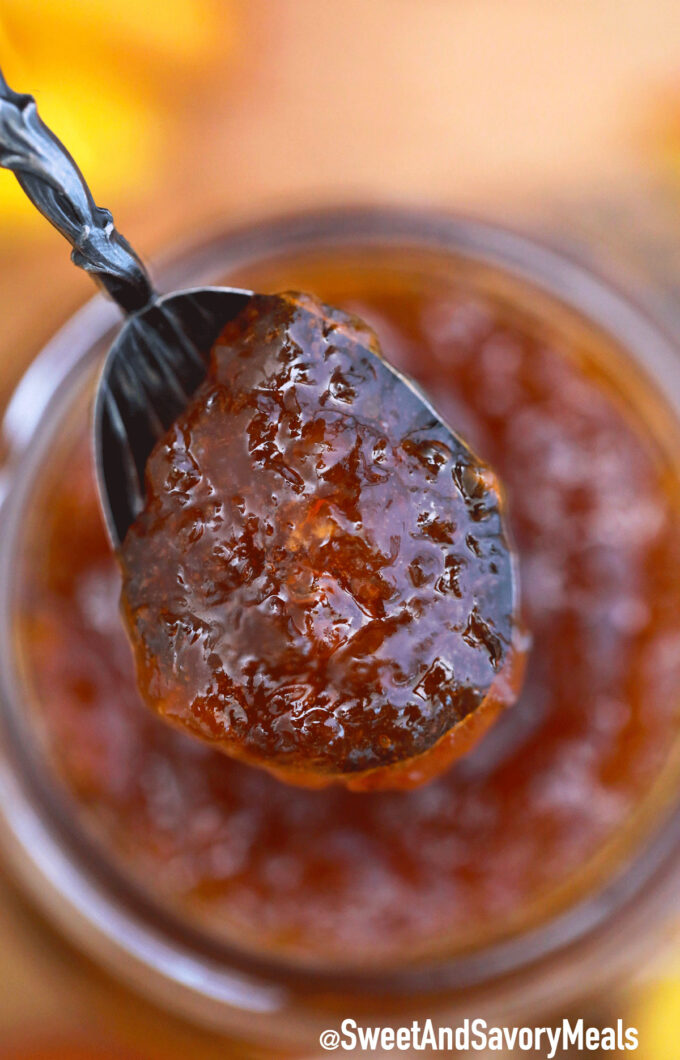 Making it is also a pretty fun and relaxing experience. You can even let the kids do it as a fun activity sometimes.
If you have fresh and ripe peaches available, turning it into jams is one of the best ways to use it. They do not spoil that easily, tastes well when paired with a variety of things, and is the ultimate comfort food.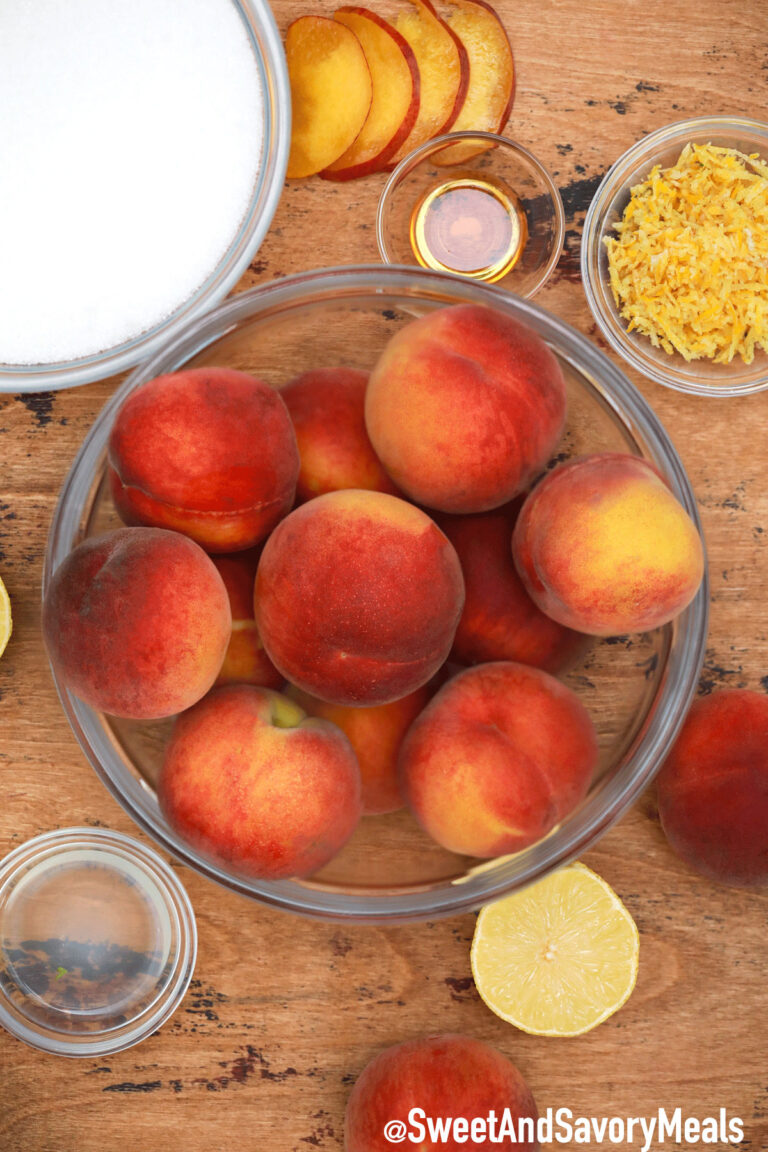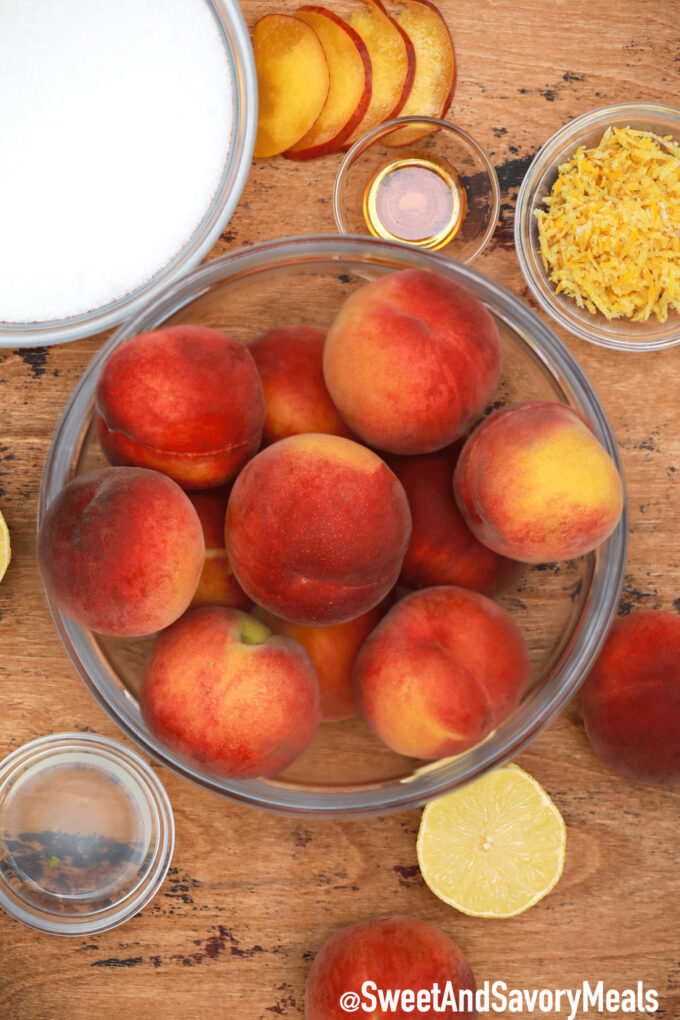 How do you make Peach Jam without pectin?
Pectin is a substance that contributes to the thickening of a fruit's byproduct. Normally, making jams involve the use of fruit pectin.
However, I have found that there are also methods to make jams without using pectin since fruits have this substance naturally. Here are the steps in making this jam without the added thickening substance: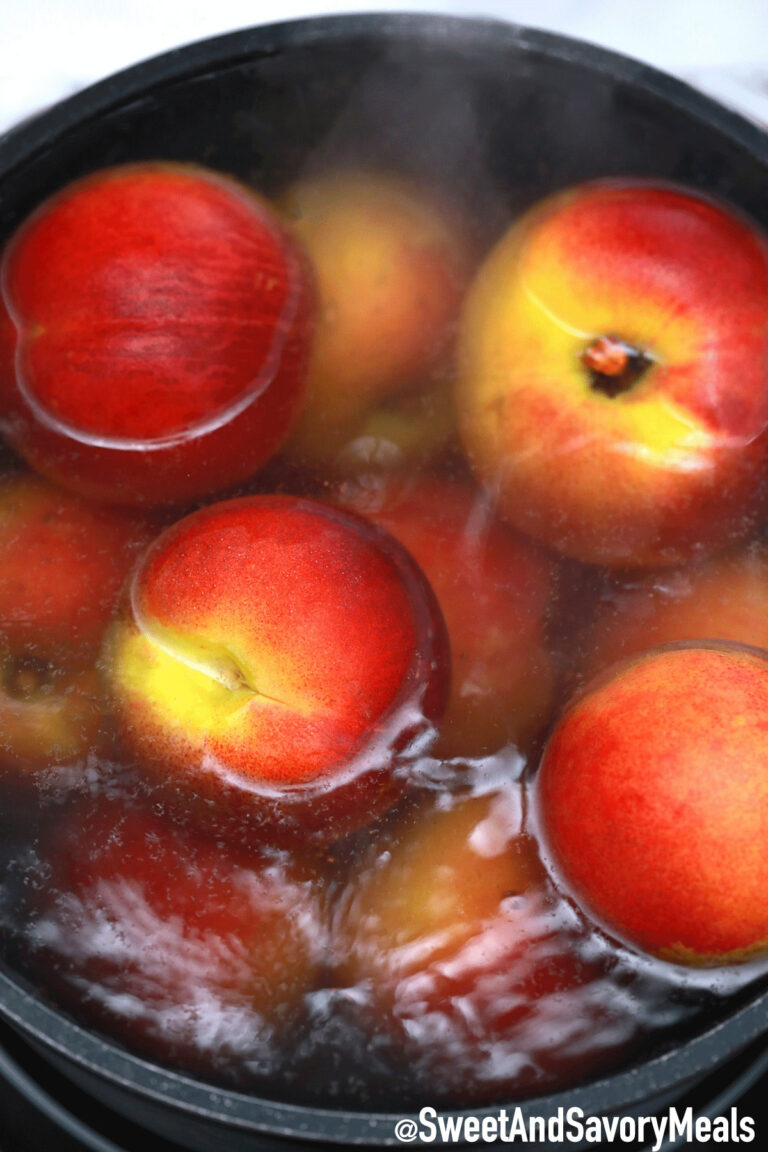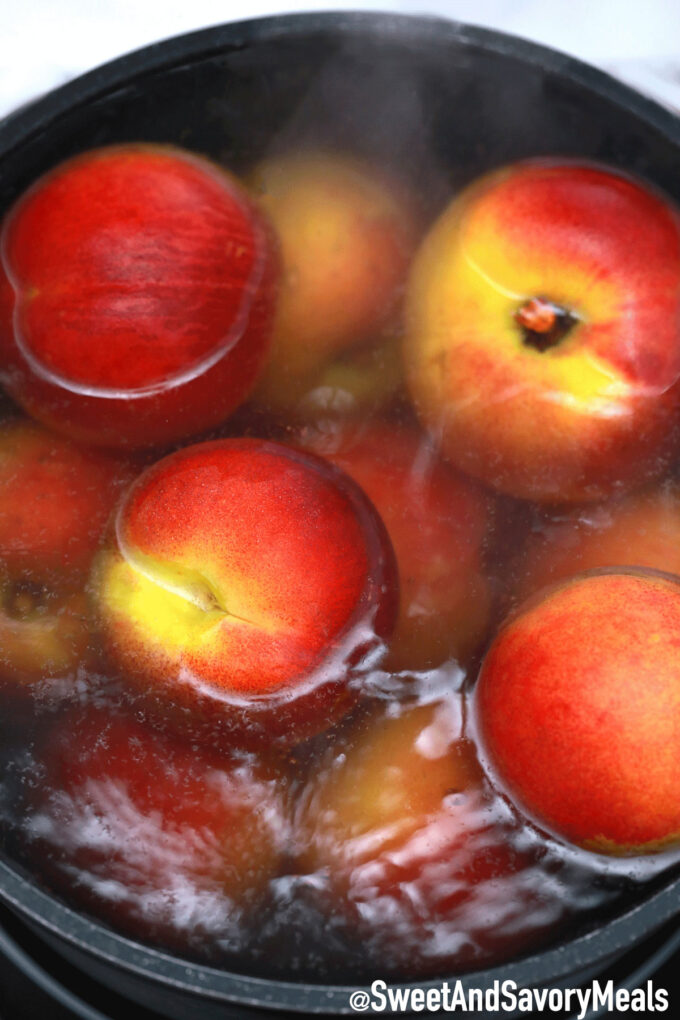 Blanch the peach. Boil the peaches for 1 minute and place them in a cold bath for another minute. Peel the skins afterward.
Assemble. Place the fruit, lemon zest, lemon juice, and vanilla into a pot. Heat it up over a medium-low degree.
Making the jam. When the fruit mixture becomes soft and juice is starting to come out, start stirring. Break or mash down the mixture.
Adding sweeteners. Add sugar and stir until dissolved.
Cook more. Turn up the pot into medium-high heat and stir further for five more minutes.
Cool down. Turn the pot down to low-medium heat for 40 to 60 minutes.

Serve. When the mixture is thick enough, turn off the heat. Let cool then serve.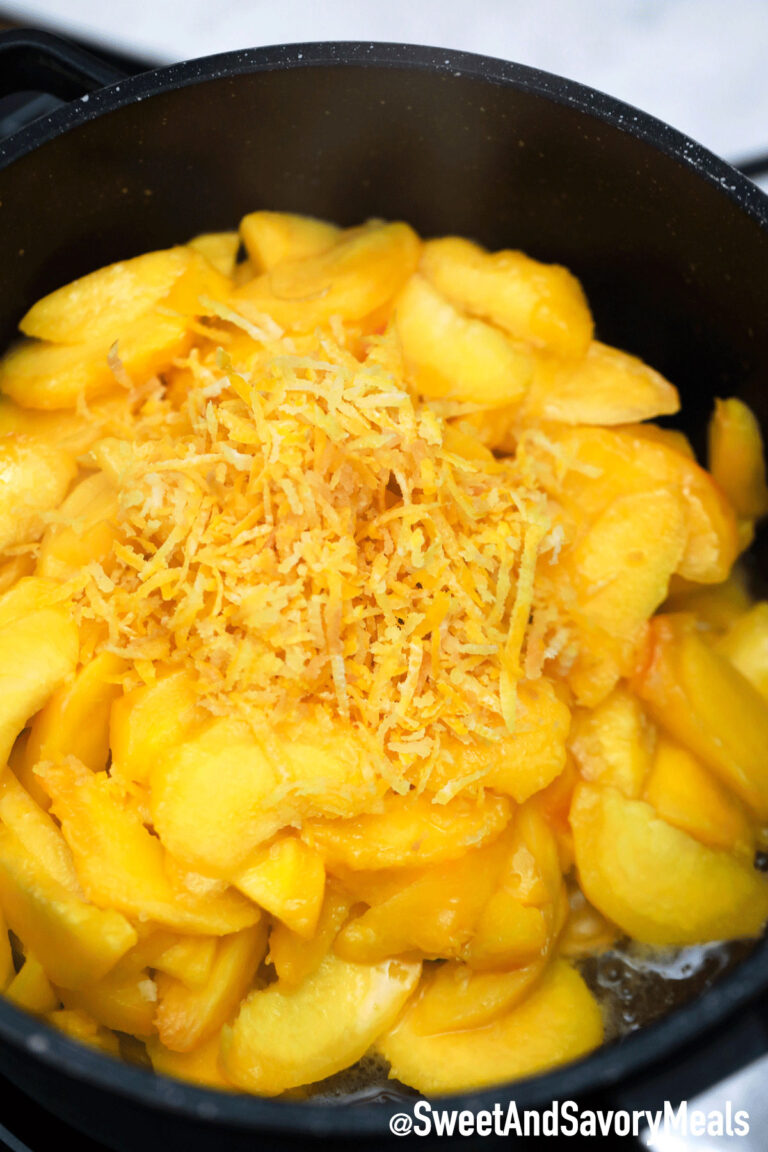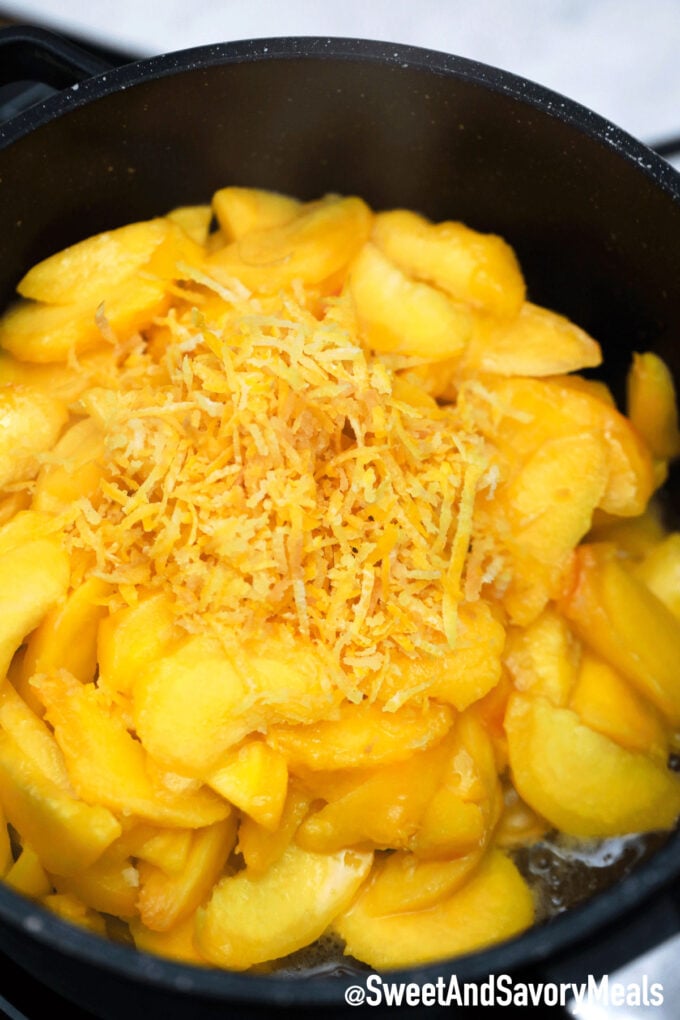 How do you make Peach Jam with pectin?
On the other hand, if you do have available pectin, you can add it alongside the lemon juice. The pectin will decrease the cooking time as you do not have to wait for the mixture to thicken by itself.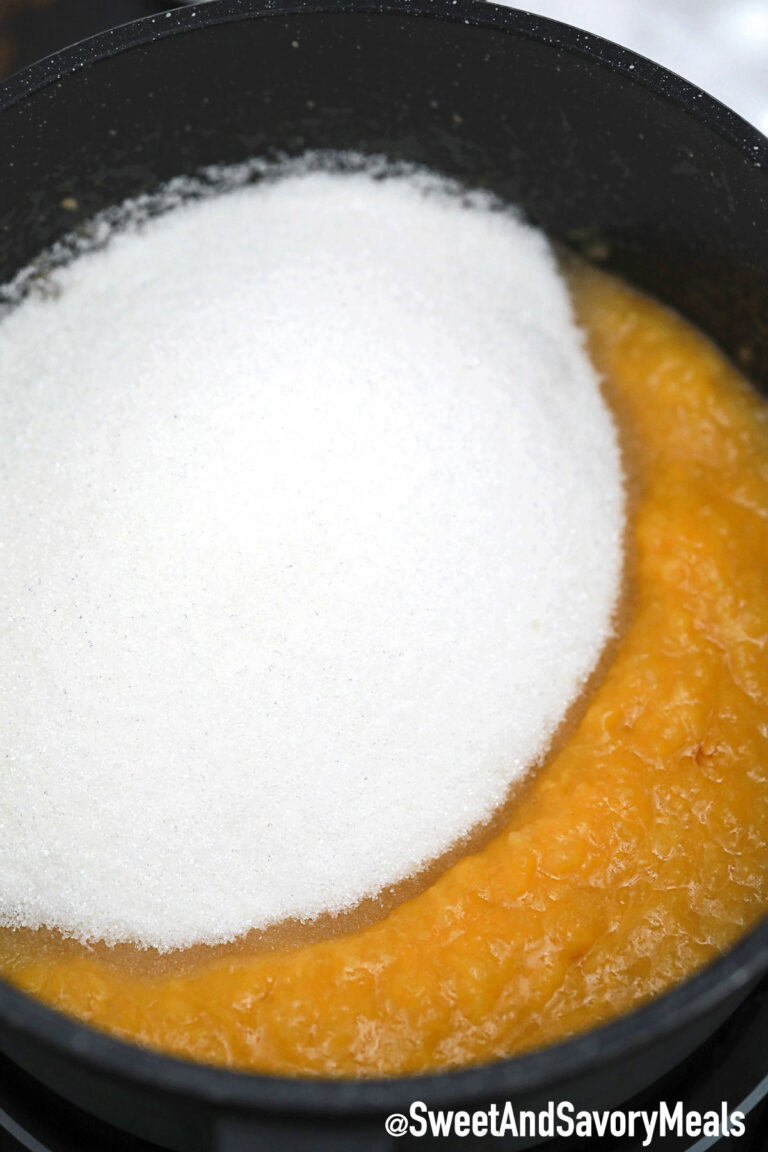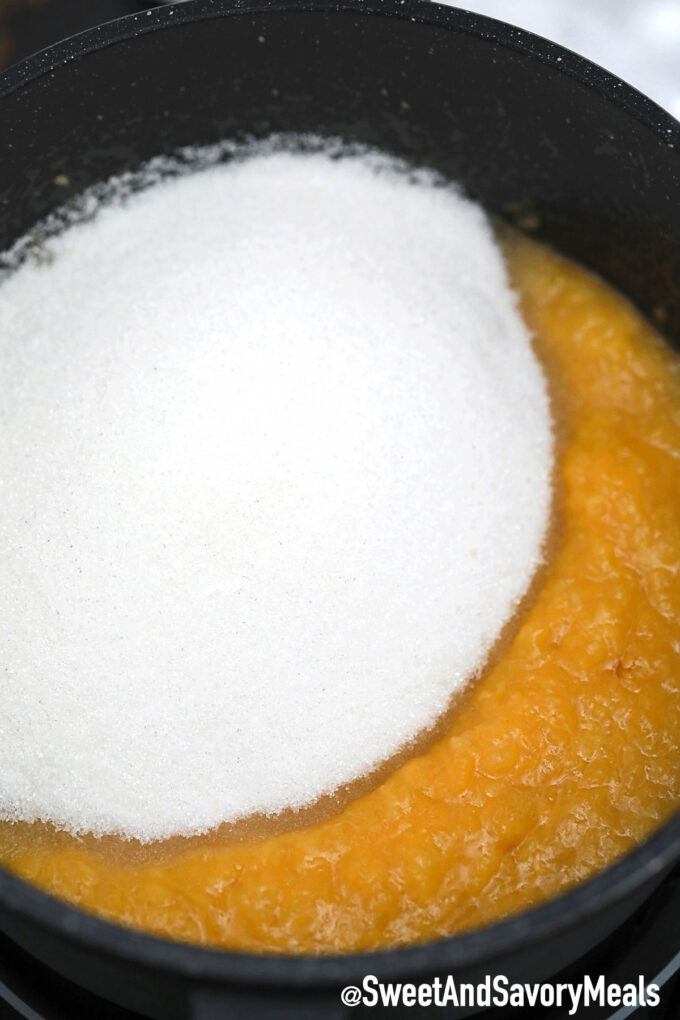 Can this Peach Jam be canned?
If you want to can your mixture to increase shelf life, there are additional steps that I recommend. This involves the use of sterilized jars with tight seal lids.
So, at the point, after the jam was left at low-medium heat, transfer the mixture into the jars immediately. Place them in a canning pot for 15 minutes with an inch of water, and afterward let it sit for a day at most.
This process, while lengthier ensures the mixture to last for three months. I like doing the canning process myself so that I can make sure that the process is clean.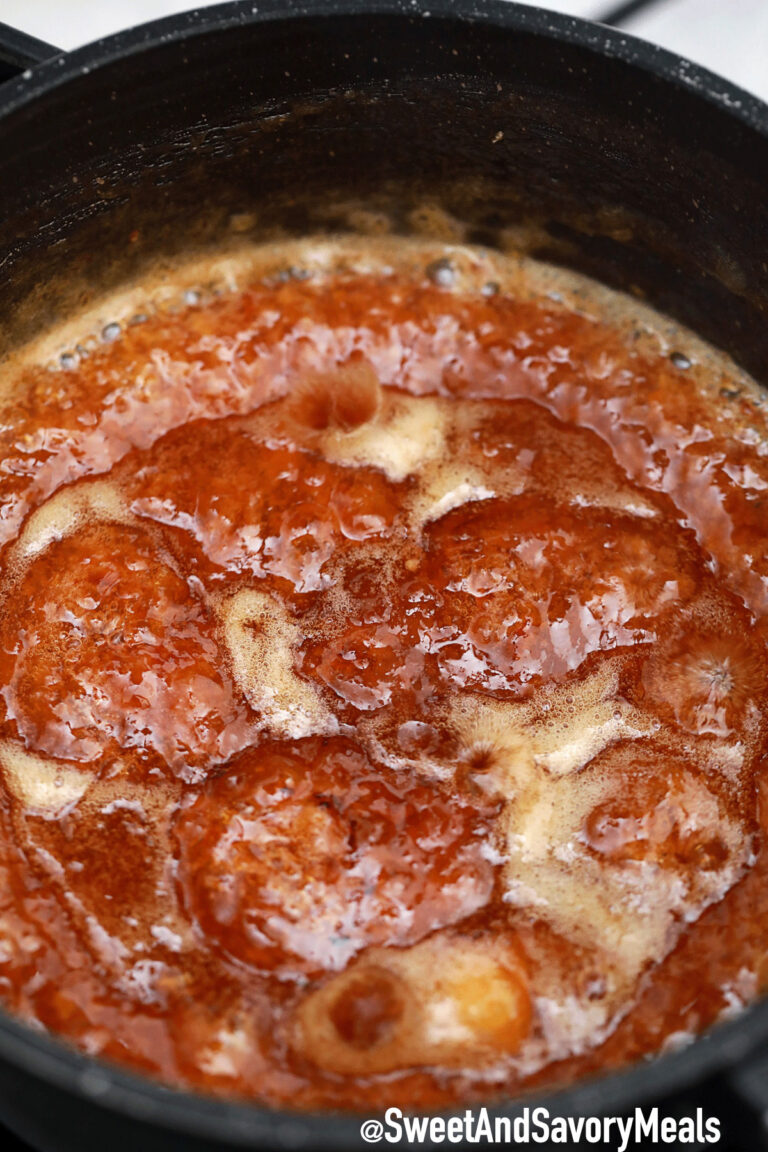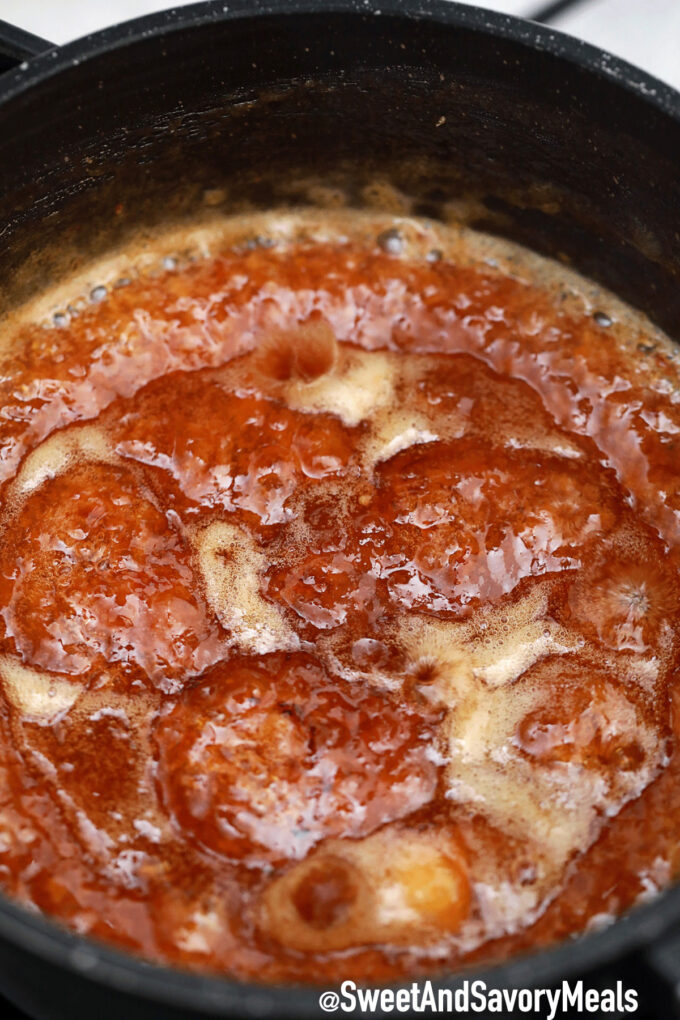 Check out these recipes for some of my favorite jams:
You can also pair this classic dessert treat with the following recipes: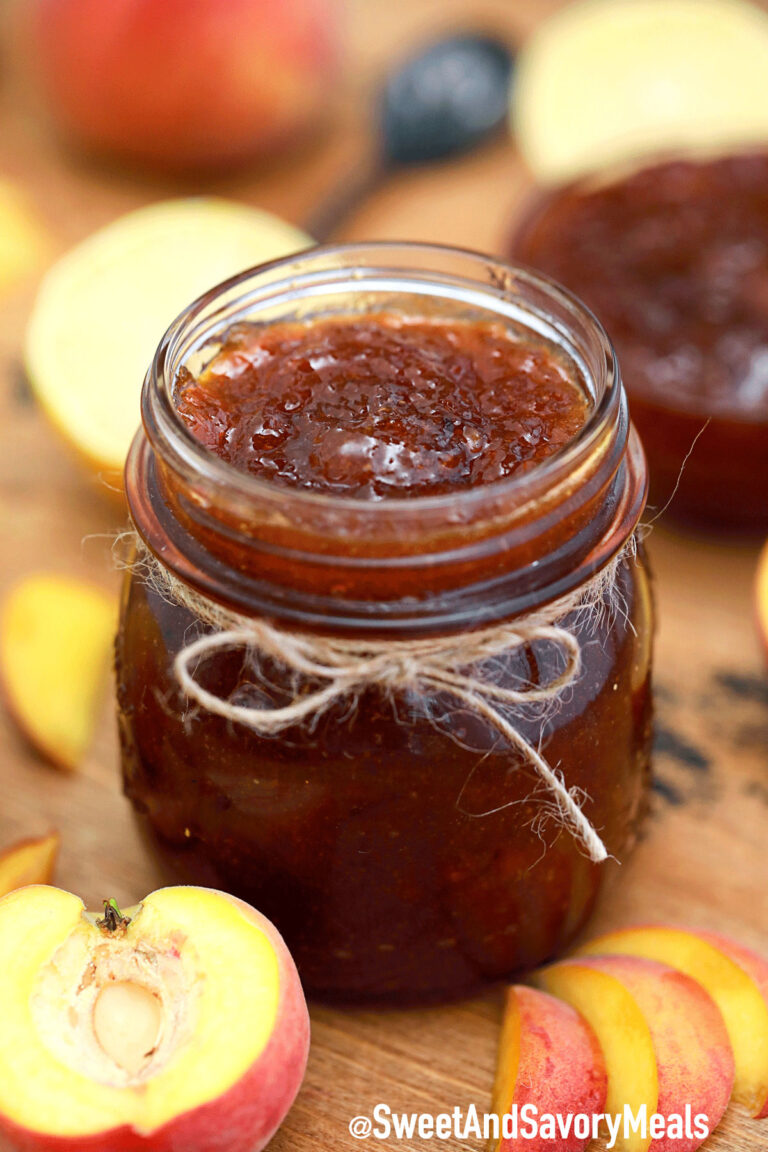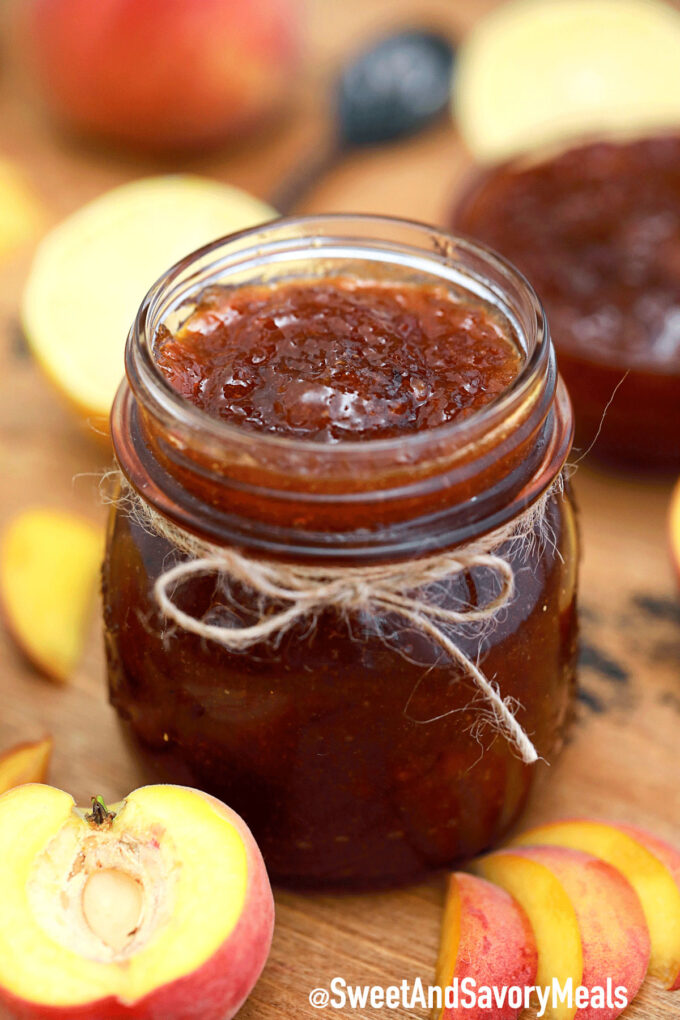 How to Store:
Peach jams do not really spoil easily. To store the product, you can place it in sterilized jars in a pantry for six months or refrigerated which will make it last for a year.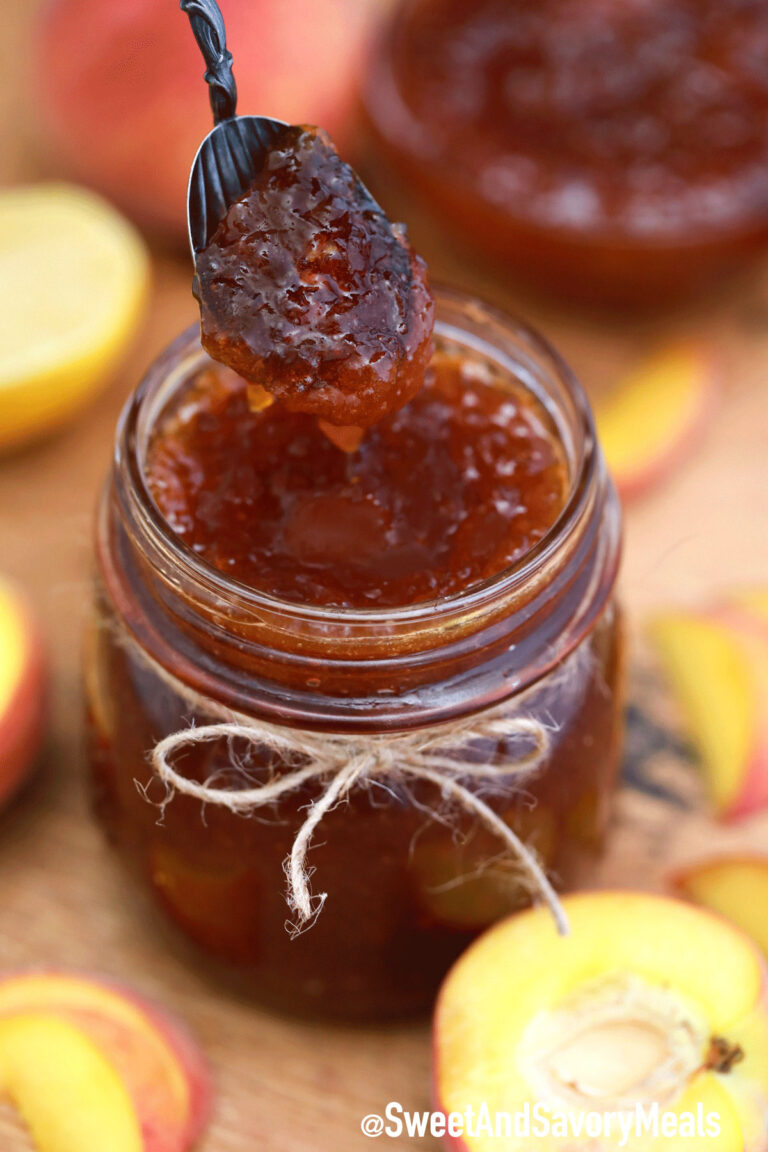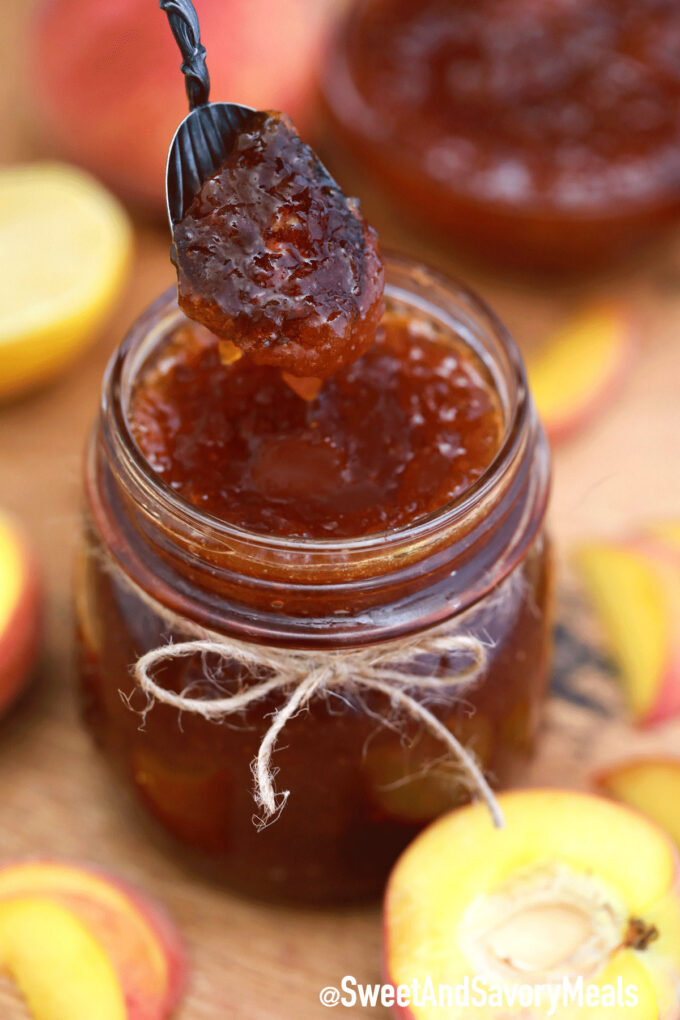 Recipe Tips:
To know if the thickness of the mixture is enough, check whether it leaves behind a trail when a spoon is dipped.
If you have pectin, make sure to check the amount of fruit that it can handle. Excess or an insufficient number of fruits may affect the thickness and consistency of the jam.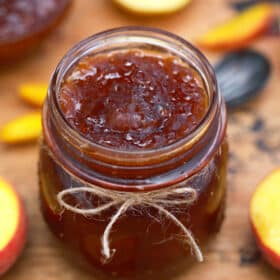 Peach Jam Recipe
Peach Jam is a homemade recipe that is perfect to pair with just about anything! Making this jam can even be a fun time with friends and family!
Save
Share
Print
Pin
Rate
Ingredients
2

lbs

fresh ripe peaches

(about 8 or 10)

1

tablespoon

lemon zest

(optional)

2

tablespoons

lemon juice

2 1/2

cups

white sugar

1

teaspoon

vanilla extract
Instructions
Place a large pot with water over medium-high heat, once it is boiling, blanch the peaches for 1 minute.

After 1 minute, put them immediately into a cold water bath, for another minute only. No longer.

Peel off the skins set the peaches aside.

Slice the peaches in half, remove the pit, and after that slice the peaches.
Make the Jam:
Add the peach slices, lemon zest, lemon juice, and vanilla, into a heavy-bottomed large pot, over medium-low heat.

Cook for about 15 minutes, until the peaches are soft, and the juices are released.

Add the sugar, and stir into the mixture until dissolved.

Increase heat to medium-high and bring the mixture to a boil, cook for 5 minutes, stirring continuously.

After the 5 minutes, reduce the heat to low-medium, and slowly cook for another 40-60 minutes, not boiling. The jam is ready when the mixture is thick enough to leave a trail behind the spoon.

Remove from heat, and let the jam cool completely before serving.

Add them to mason jars and refrigerate.
Nutrition
Calories:
1155
kcal
|
Carbohydrates:
295
g
|
Protein:
4
g
|
Fat:
1
g
|
Saturated Fat:
1
g
|
Sodium:
3
mg
|
Potassium:
862
mg
|
Fiber:
7
g
|
Sugar:
288
g
|
Vitamin A:
1479
IU
|
Vitamin C:
40
mg
|
Calcium:
27
mg
|
Iron:
1
mg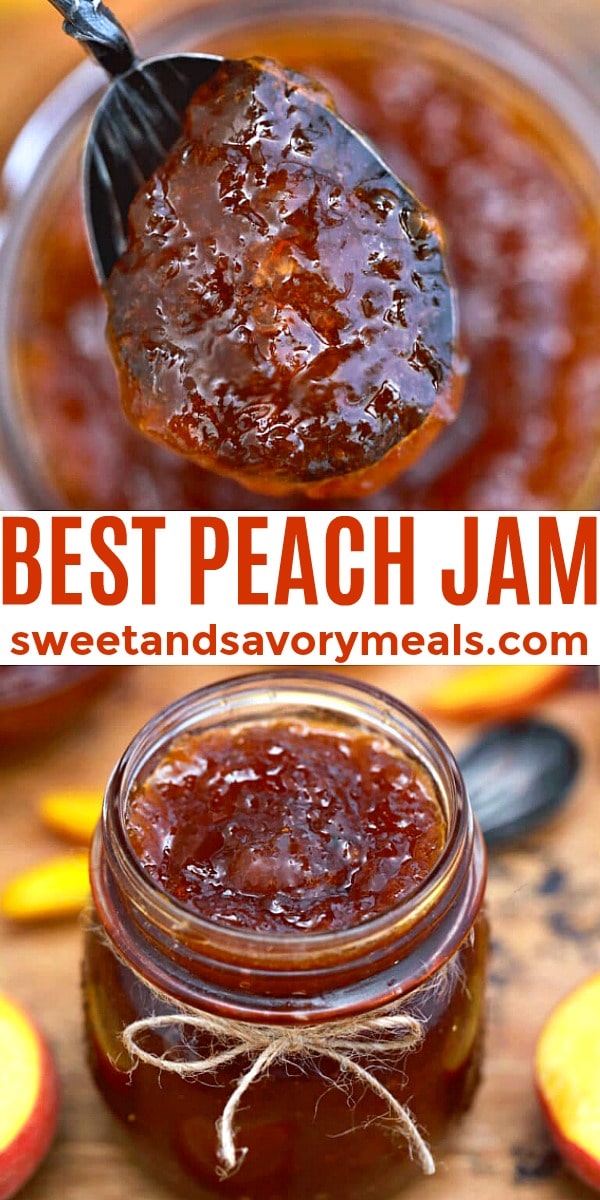 More recipes you might love