Slow Cooker Mashed Sweet Potatoes [Video]
Slow Cooker Mashed Sweet Potatoes is the perfect buttery side dish for all your savory entrees! It is flavorful made with cinnamon and nutmeg, a must part of your Thanksgiving spread!
Share this easy recipe with family and friends along with my other recipes like the Taco Pasta, Grilled Steak, and Bacon Wrapped Jalapeno Popper Stuffed Chicken. They go well with this dish!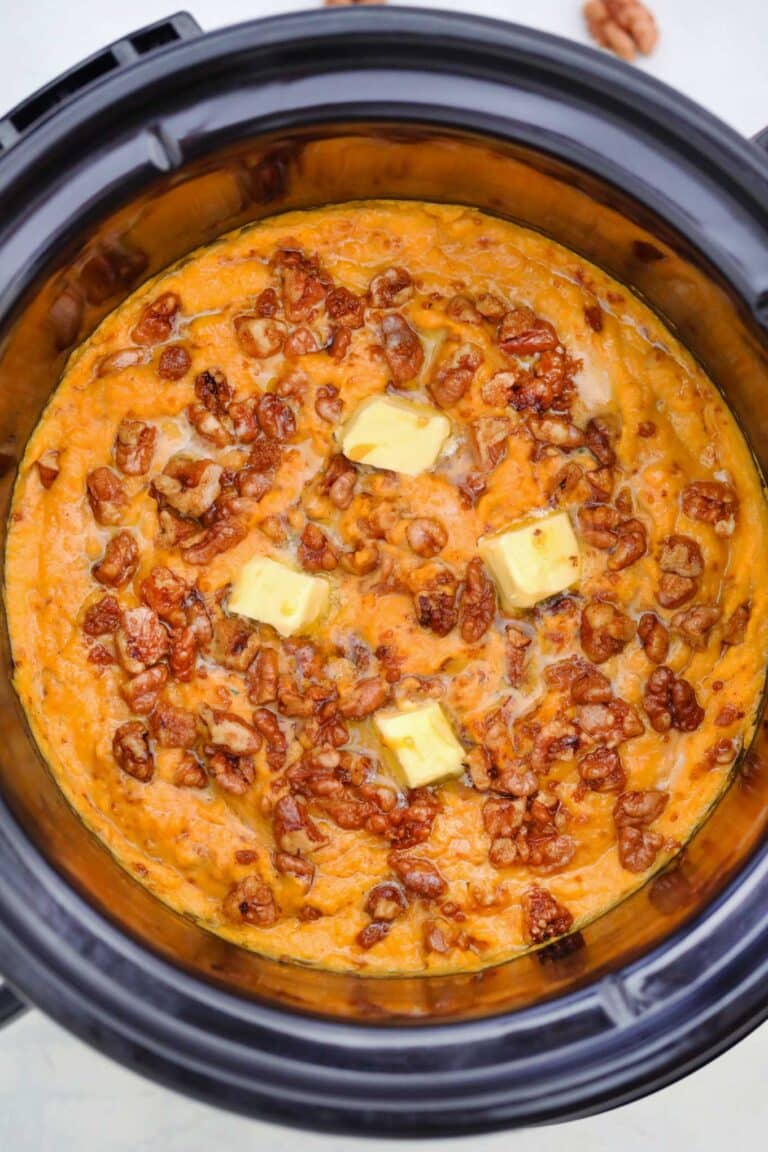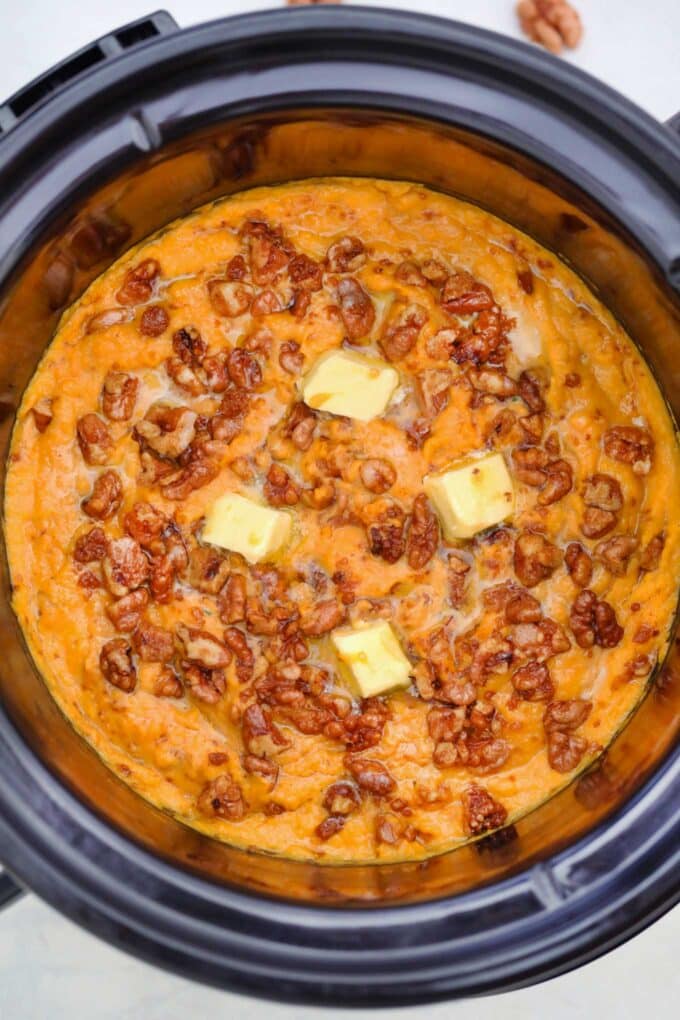 Slow Cooker Mashed Sweet Potatoes
This Slow Cooker Mashed Sweet Potatoes recipe makes use of the kind of spuds that are already creamy and sweet naturally, so this recipe will just amplify those qualities. Capitalizing on its natural sweetness, the addition of cinnamon and nutmeg makes this dish divine!
It is something you can make without so much effort but yielding very good results. I suggest that you prepare this one first before preparing the rest of your meal as you can leave this alone for hours.
That is one advantage of using the slow cooker in cooking this side dish! You can free up the rest of your kitchen by using the crockpot for this. Also, this recipe will need minimal and common ingredients. Let's get started!
Are sweet potatoes healthy?
Yes! This does not mean that the regular ones are not, although there have been debates and controversy surrounding this. While this is not entirely true, this is what is – sweet potatoes have fewer calories than the regular ones.
This vegetable supports healthy vision with its vitamin A content, good digestion with its fiber content, and prevention of free radicals with its antioxidants.
Aside from having no cholesterol and 86 kcal per 100 grams, this superfood has:
20.12 grams of carbohydrates
3 grams of fiber
337 grams of potassium
11 micrograms of folate
14187 IU of vitamin A
This is according to the USDA's Nutrient Database. You can click on the link to see the rest of the nutrition facts.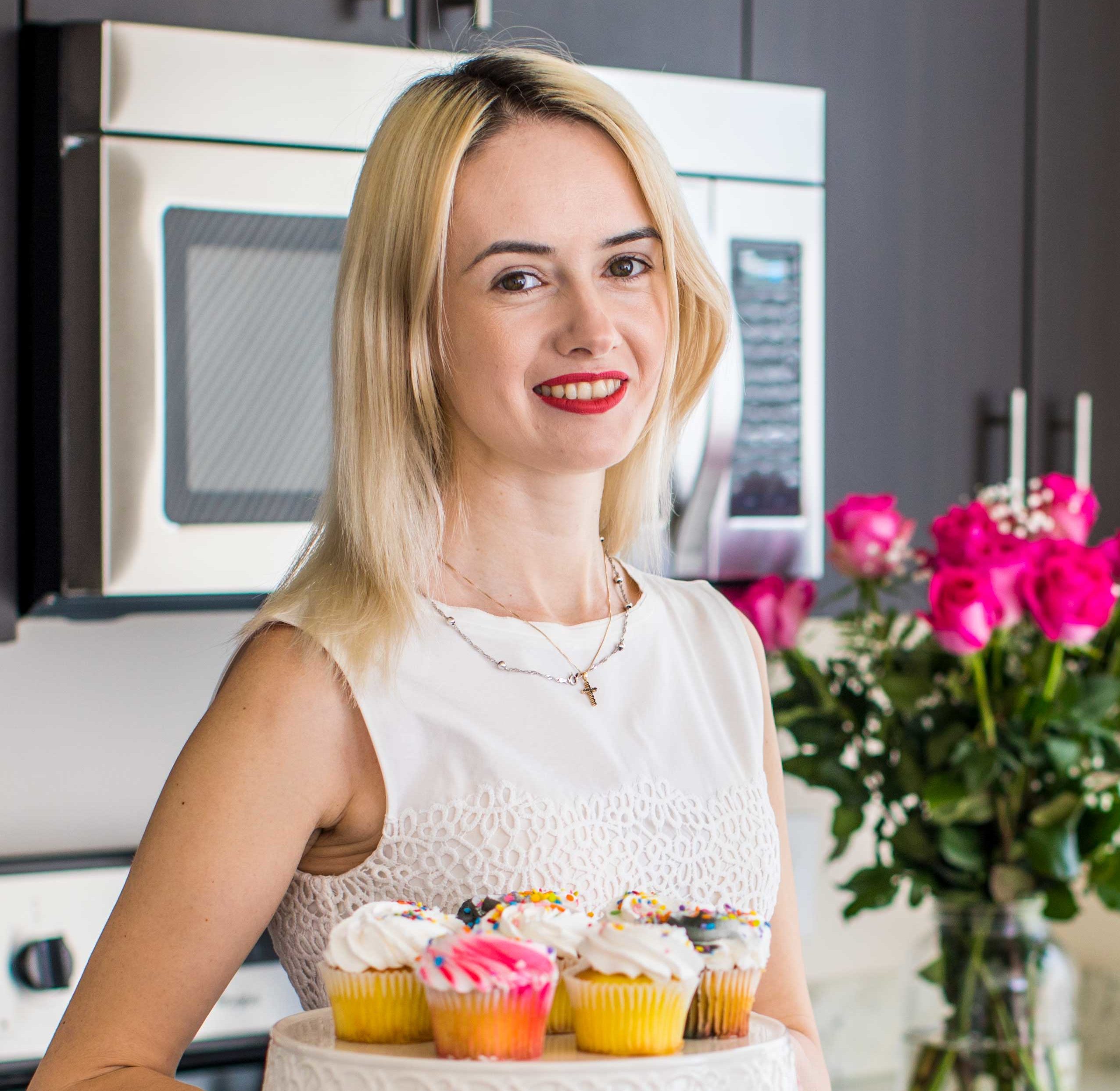 Follow us on Pinterest for more delicious recipes!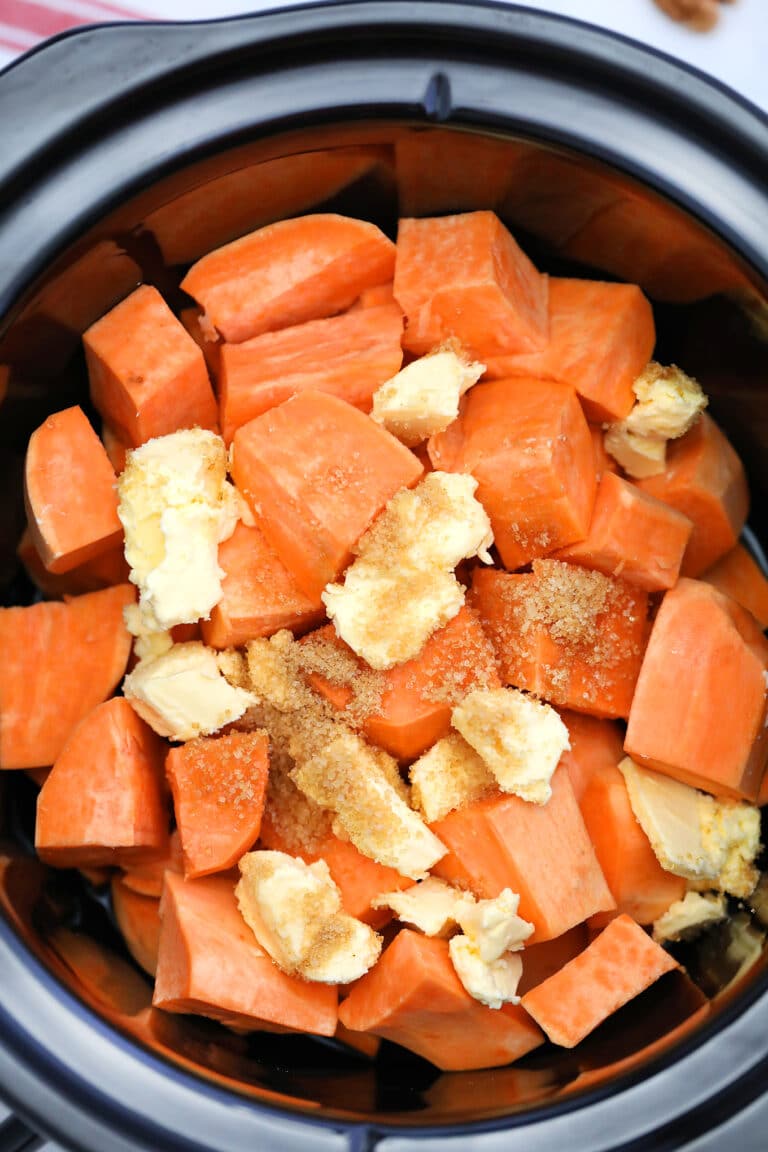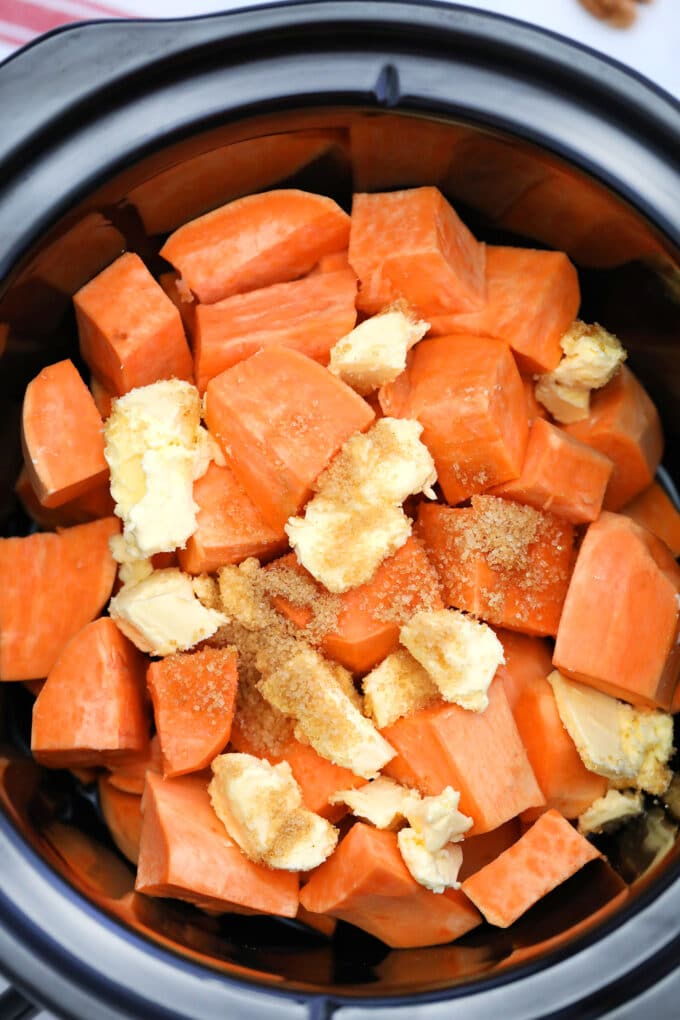 What do you need to make Slow Cooker Mashed Sweet Potatoes:
This recipe has two sets of ingredients, one for the mashed sweet potatoes, and the other one for the toppings. Here are the lists:
Mashed Sweet Potatoes
sweet potatoes cut into 2-inch cubes
water
butter
brown sugar
heavy cream
salt
cinnamon
nutmeg
Cinnamon Sugar Walnut Topping
butter
brown sugar
ground cinnamon
unsalted butter
walnuts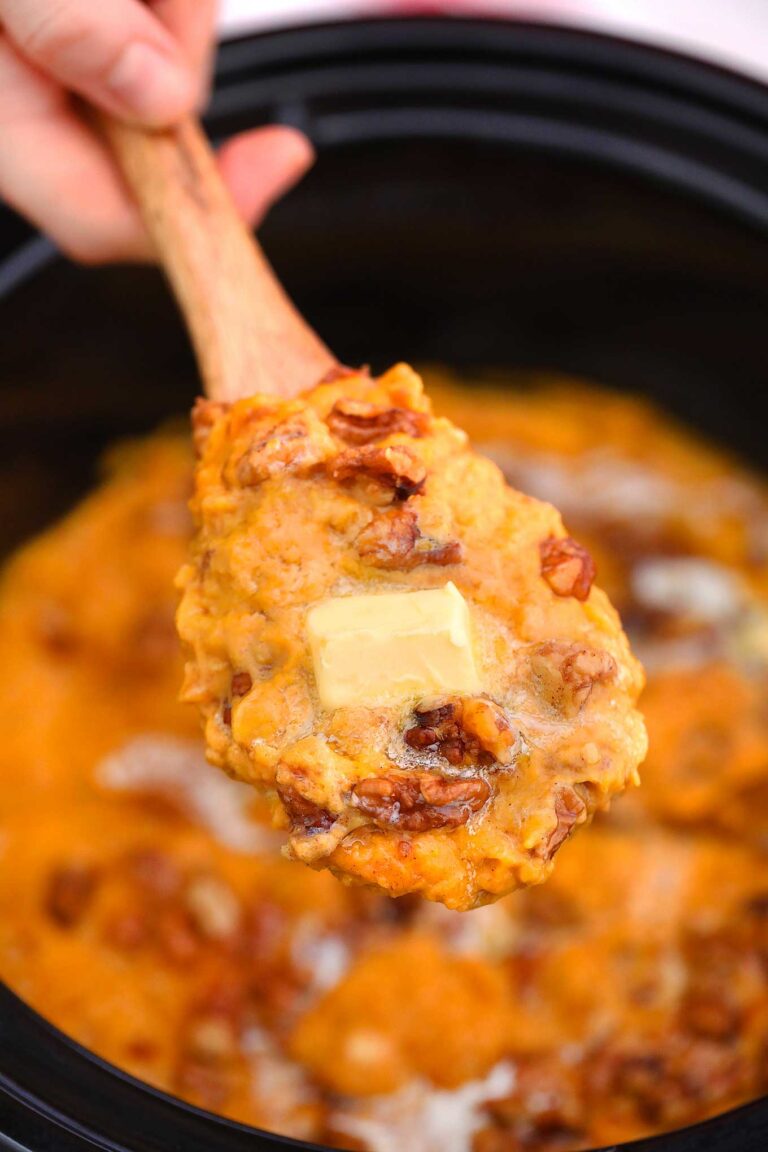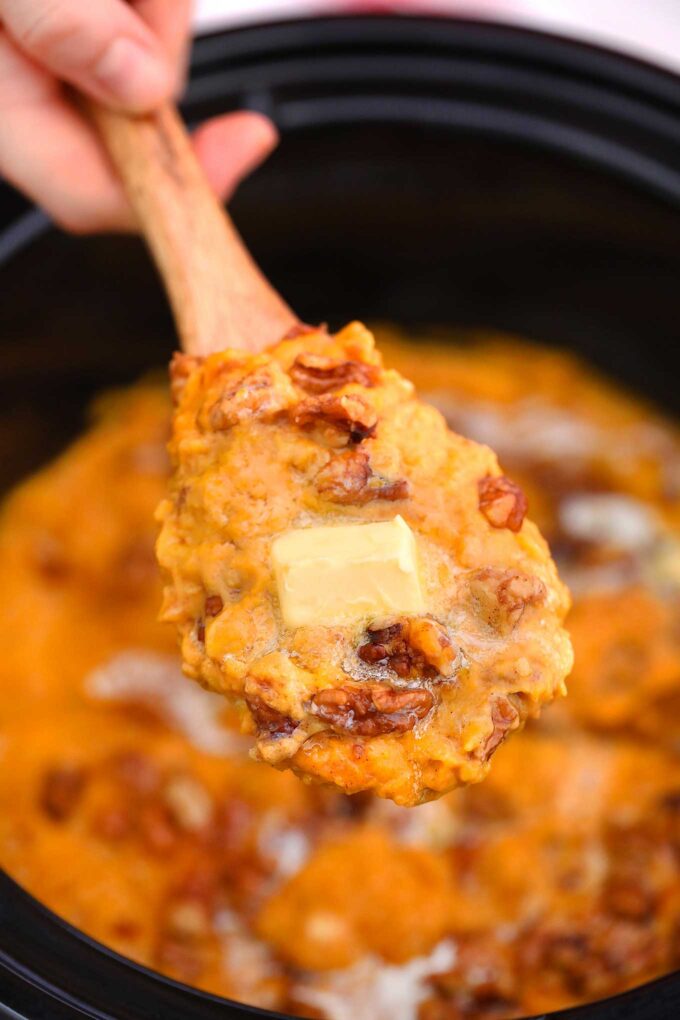 How do you make Slow Cooker Sweet Mashed Potatoes:
Cook in the crockpot: Put the spuds in the crockpot together with butter and brown sugar.
Mash: Simply add the rest of the ingredients. Get your masher or electric mixer to mash everything together.
Make the topping: In a skillet over medium heat, melt the butter and add in the rest of the toppings ingredients.
Serve: Add the toppings on top and serve the dish warm.
How long do you slow cook sweet potatoes:
For this recipe, you can set your crockpot on HIGH and cook for only 2 to 3 hours, or on LOW and cook twice as long.
How do you make savory mashed sweet potatoes:
This root vegetable is highly versatile. You can cook it multiple ways and season it multiple ways, too. And this means that it can either be sweet or savory.
If you want to simply balance the original sweetness of this vegetable, then, follow the same recipe. But substitute the sweet ingredients with your favorite herbs, pepper, garlic, and sour cream.
As for the herbs, you can try rosemary, coriander, and oregano. You can add chili powder, cayenne, and paprika. It's your call!
How to store:
This dish freezes well and it can be done in advance. You can make a stash in your freezer and just reheat it for a quick lunch or dinner side dish.
Refrigerator: This will last for 3 to 5 days in the fridge, stored in an airtight container.
Freezer: Before freezing, remember to add a little amount of lemon juice to preserve the color. Transfer it into freezer bags, remove any trapped air, and freeze for 10 to 12 months.
To reheat: Thaw it first in the fridge. Then, add some cream or milk with or without additional butter, then, microwave for about 5 minutes. This is the easiest way although it can be reheated on the stove as well.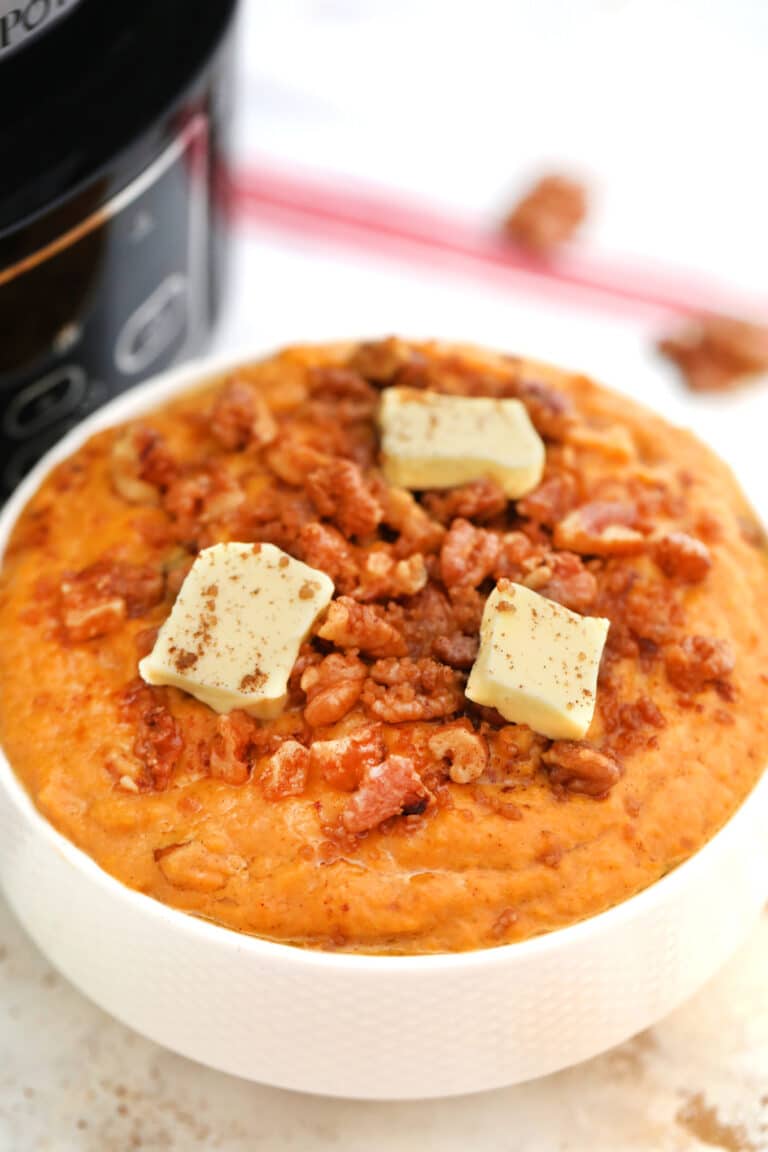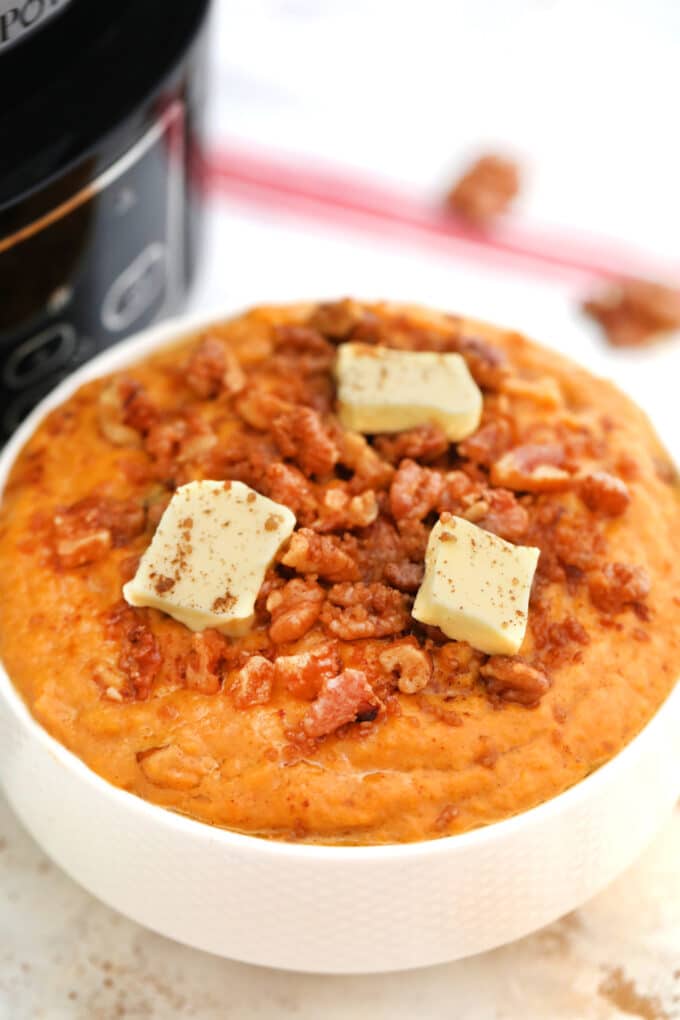 More sweet potato recipes:
Recipe Tips:
For the toppings, you can choose to add marshmallows or crushed corn flakes ala casserole.
Feel free to substitute the sugars in this recipe for maple syrup, coconut sugar, or raw honey.
Want it light and fluffy? Use a potato ricer! It gets rid of the big chunks and lumps. Also, you need to remove the skin of the spuds. Not removing the skin will give it texture, which is another option, too, if you want more fiber and less preparation.
You can mix in a few russet potatoes if you want it fluffier without changing the overall flavor or color.
Save Recipe
Slow Cooker Mashed Sweet Potatoes
Slow Cooker Mashed Sweet Potatoes is the perfect buttery side dish for all your savory entrees! It is flavorful made with cinnamon and nutmeg, a must part of your Thanksgiving spread!
Author: Catalina Castravet
Serves: 6 servings
Prep time:

20

minutes
Cook time:

3

hours
Total time:

3

hrs

20

mins
Ingredients
Slow Cook:
Cinnamon Sugar Walnut Topping:
Instructions
Slow Cook:
Cinnamon Sugar Walnut Topping:
Nutrition information
Calories: 401 Carbohydrates: 45 Protein: 3 Fat: 23 Saturated Fat: 8 Cholesterol: 23 Sodium: 927 Potassium: 557 Fiber: 4 Sugar: 20 Vitamin A: 22405 Vitamin C: 3.6 Calcium: 98 Iron: 1
Save Recipe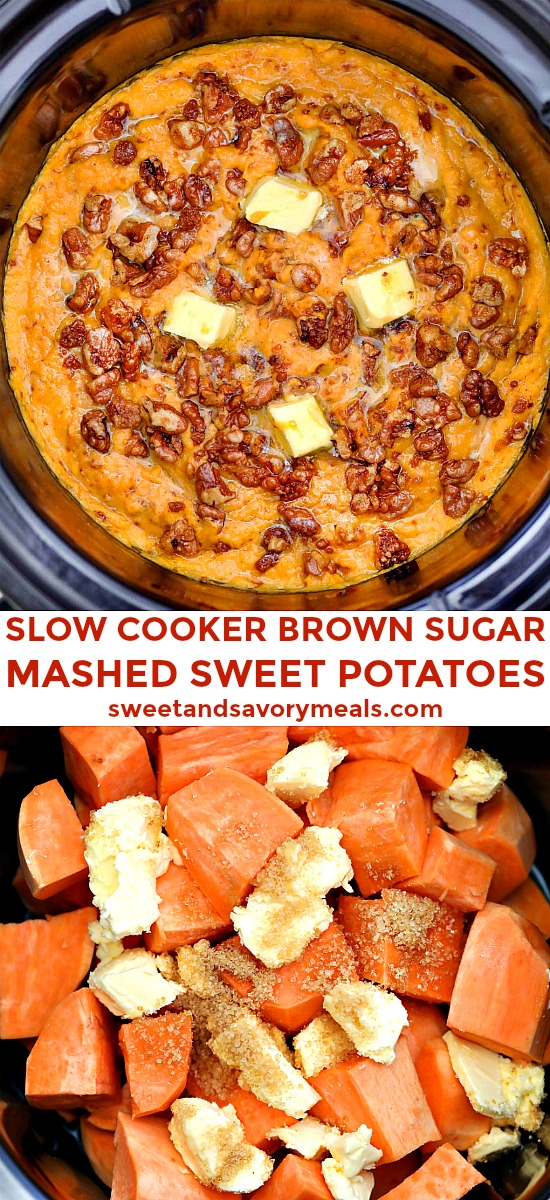 More recipes you might love