Millionaire Cranberry Salad [Video]
Millionaire Cranberry Salad is the perfect sweet side dish or dessert to serve on Thanksgiving! The sweet and tart combination is a match made in heaven and will make you crave more!
I can already feel the cool breeze of autumn! This side dish makes for a great addition to your Thanksgiving banquet along with Creamy Sweet Potato Soup, Oven Roasted Turkey Breast, and Instant Pot Cinnamon Apples!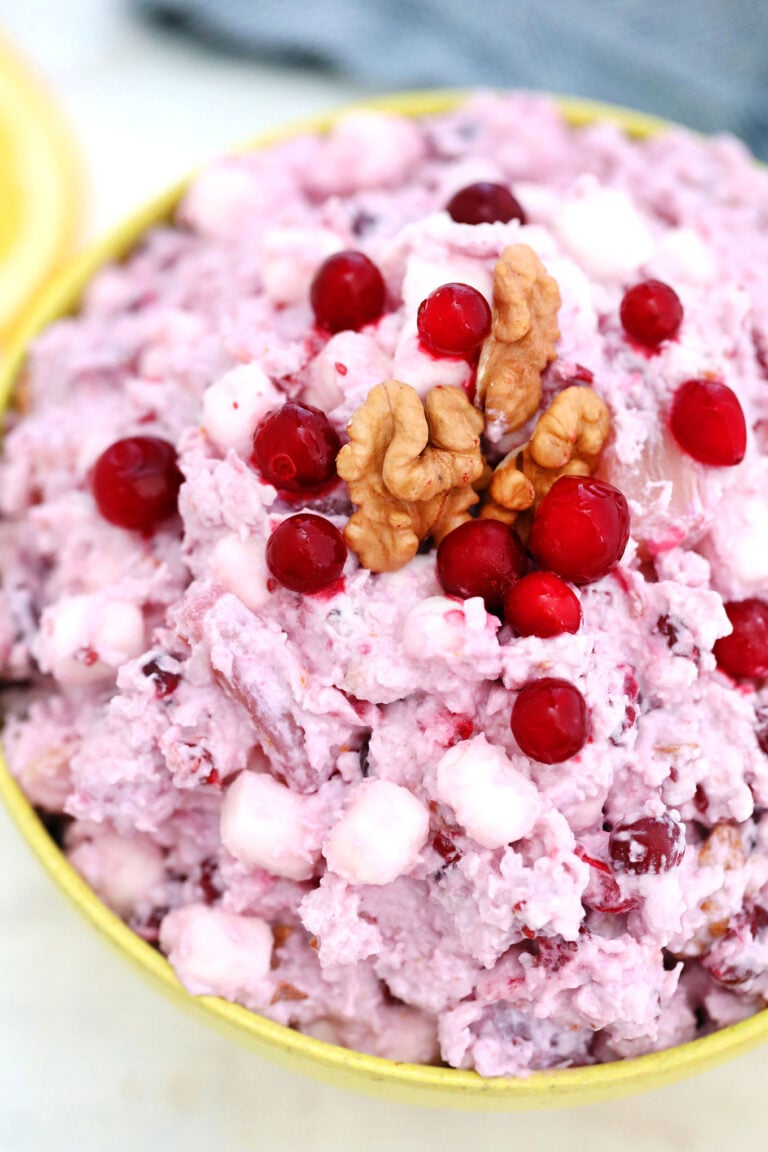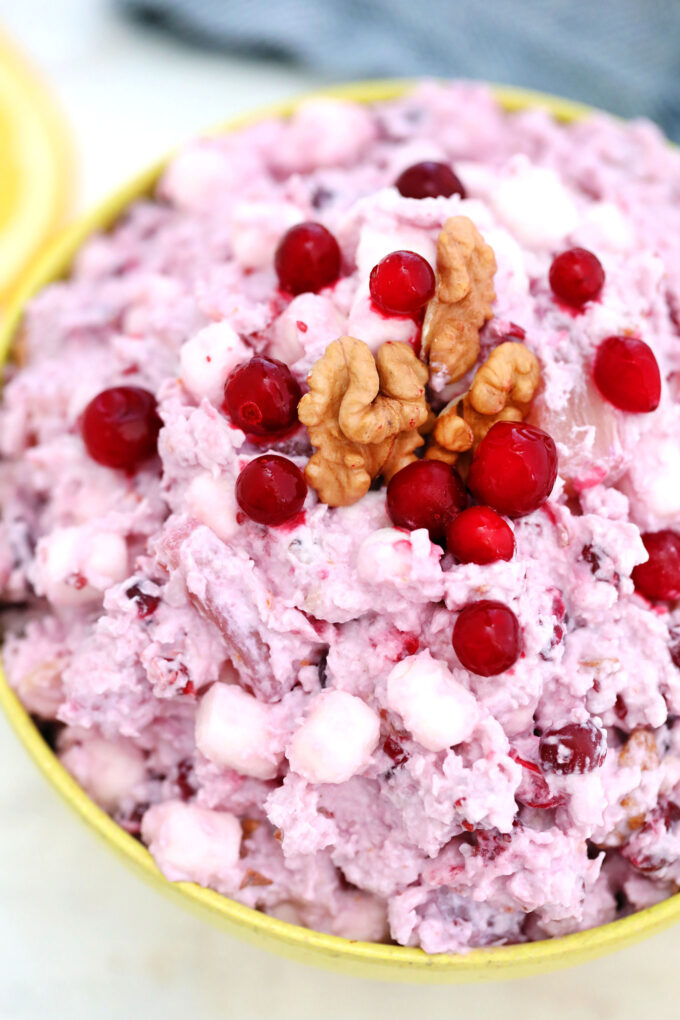 Millionaire Cranberry Salad
Millionaire Cranberry Salad is pretty much like the Ambrosia Salad. But, the difference is that this dish makes use of the cranberry sauce, another Thanksgiving favorite not cherries.
The flavors of this salad scream autumn. The cinnamon enhances the tartness of the berries and the citrus is the perfect complement.
My favorite part is the play of different textures in this dish. I like the combination of the softness of the marshmallows and the crunchiness of the nuts.
With all the things that you need to prepare for a celebration, it is nice to know that easy side dishes like this one are possible.
The hardest part is to wait for it to chill, but it is necessary to let the flavors distribute so be sure to have enough room in your fridge.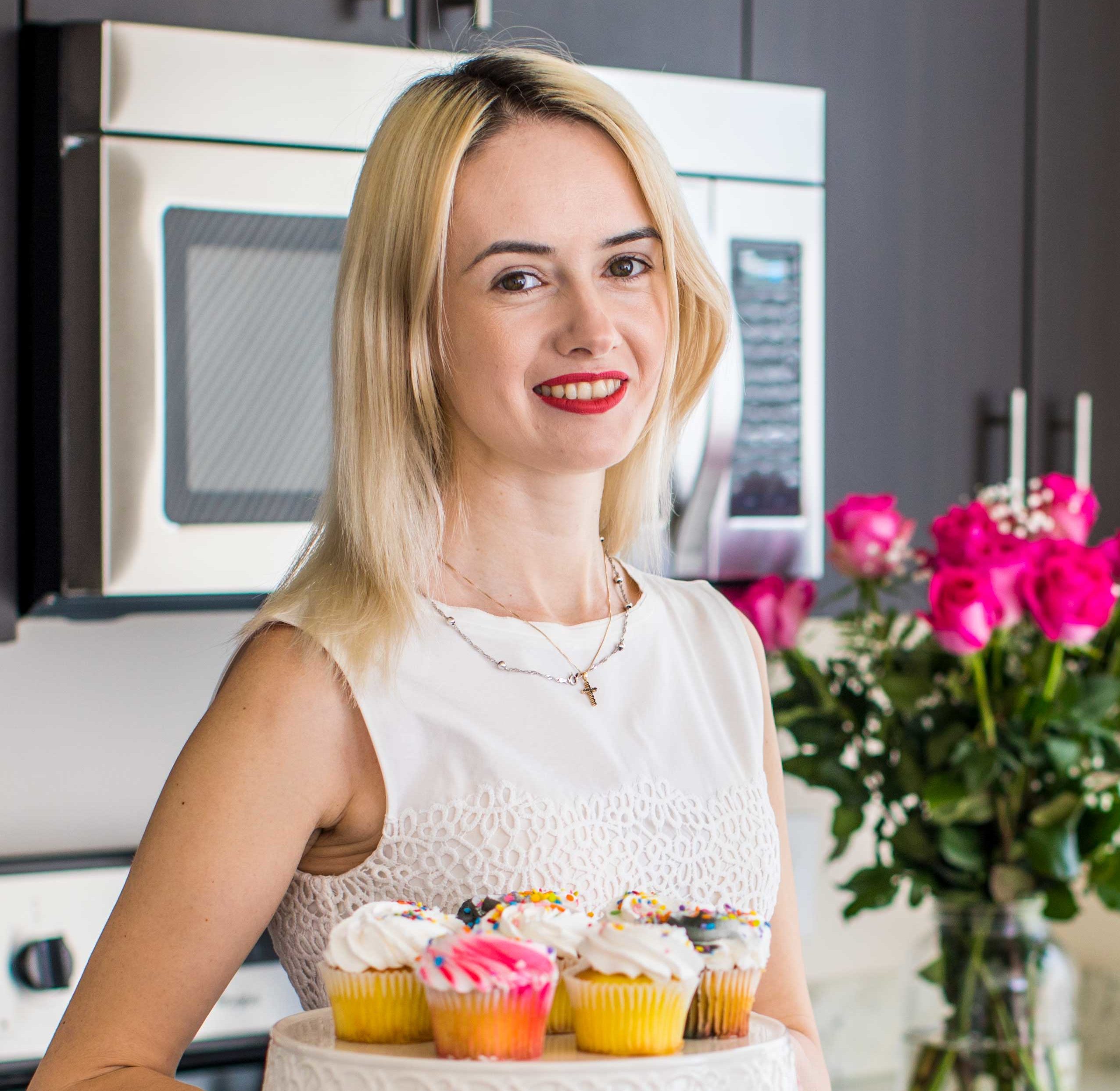 Follow us on Pinterest for more delicious recipes!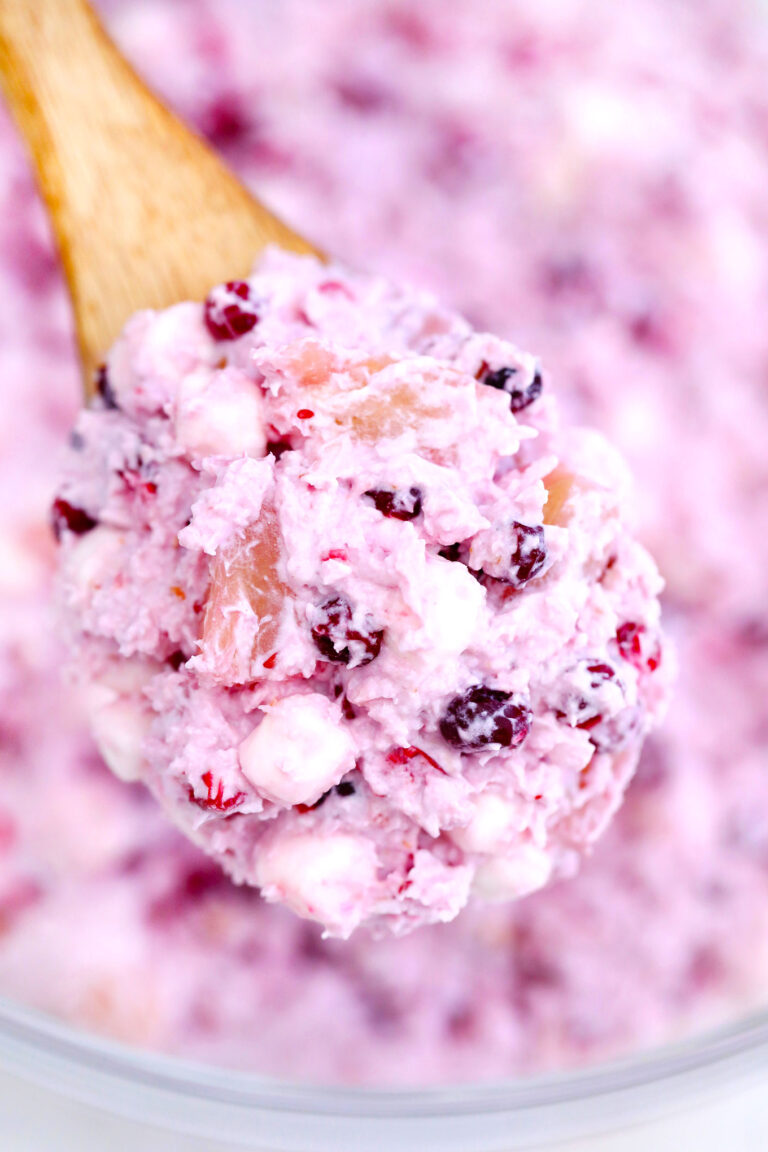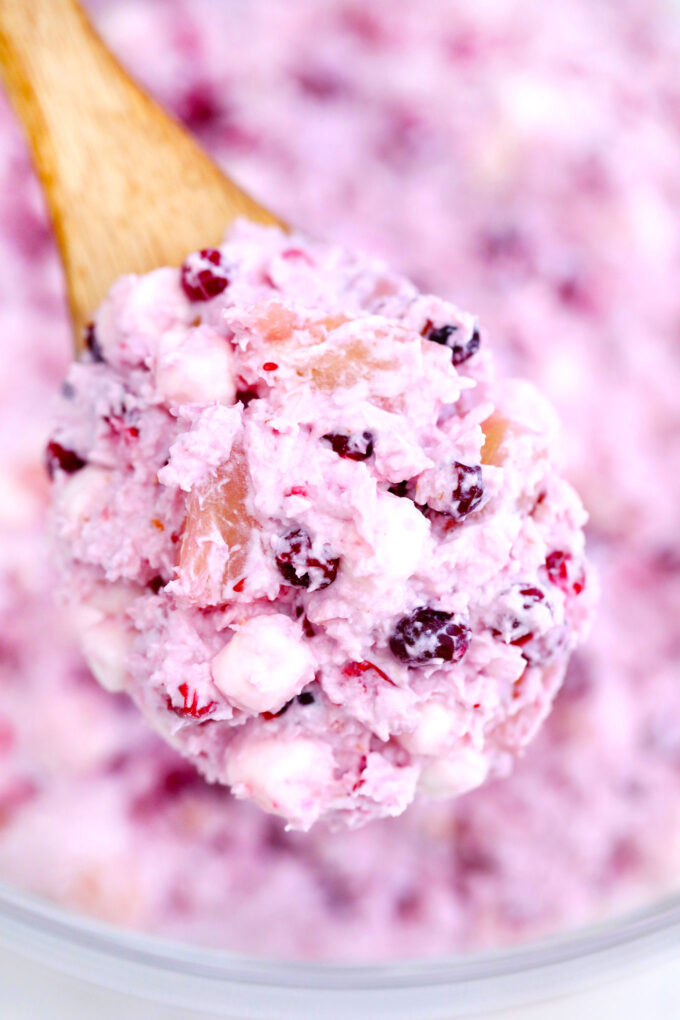 Is millionaire cranberry salad served as a dessert?
It is also sweet like other desserts out there so you are free to serve it as such. But we usually serve it as a side to turkey or other main dishes.
How do you make Millionaire Cranberry Salad?
Cook the sauce: Combine the sauce ingredients in a saucepan. Allow the mixture to boil, and then, reduce to a simmer and continue cooking for about 10 minutes. Then, let it cool completely and let the residual heat thicken it further.
Combine the ingredients: Mix 1 1/2 cups of the cooled sauce with the rest of the ingredients.
Chill then serve: Let the dish cool in the fridge for at least 4 hours before serving. For better results, let it sit in the fridge overnight.
Can you use frozen cranberries to make Millionaire Cranberry Salad?
Yes! You can use the frozen ones if you want to, especially if you cannot find fresh ones at the market. This makes this recipe versatile, and you can serve this any time of the year.
And working with frozen ones is not at all different. In making the sauce, just dump them in without thawing.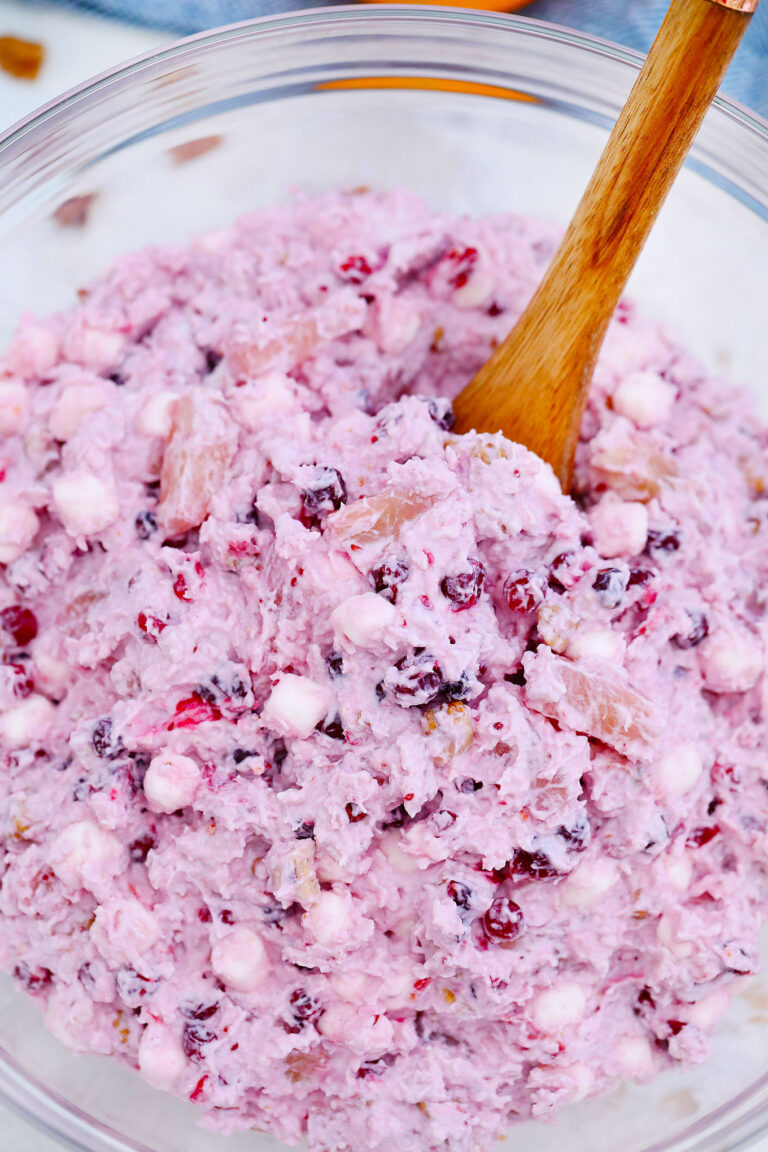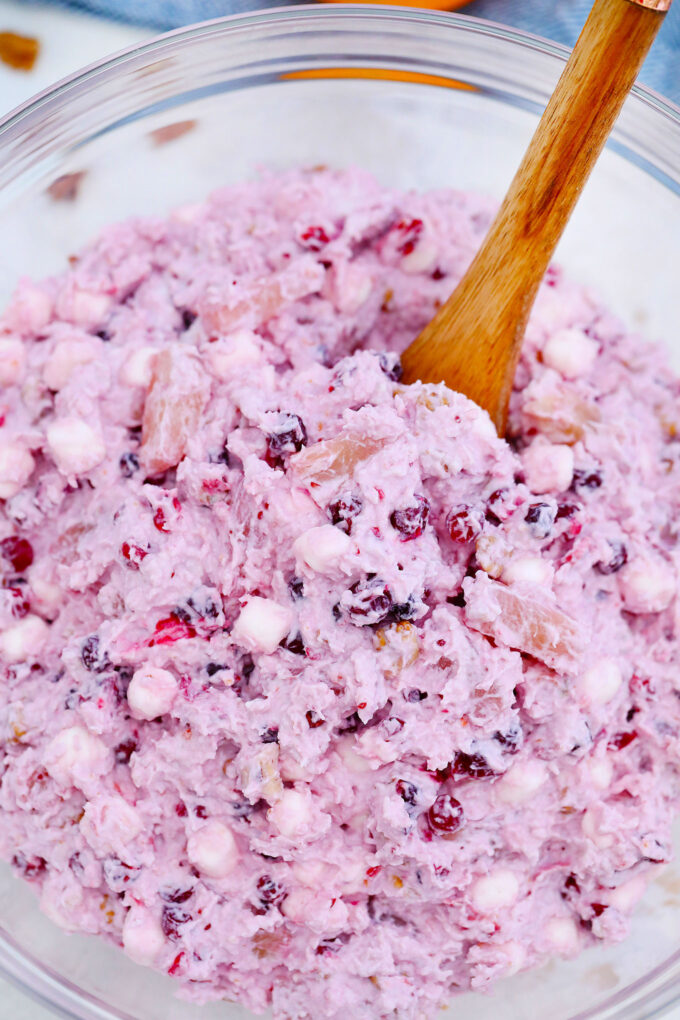 Can you make it in advance?
You certainly can! I even strongly recommend that you make it in advance. During the holidays when it is so busy, it is good that you have dishes like this waiting in the fridge.
You can make this up to two days in advance. The longer it sits in the fridge, the better.
Aside from making this ahead of time, what you can do is to prepare the sauce first. It can stay good for up to a week in the fridge. Then, simply finish off anytime before you plan to serve this delicious side dish.
How to Store:
You can refrigerate this for up to a week and keep it chilled so it does not become runny.
Freezing might not be an option except for freezing the sauce separately. Just fold it in with the other ingredients on the day you want to serve the dish.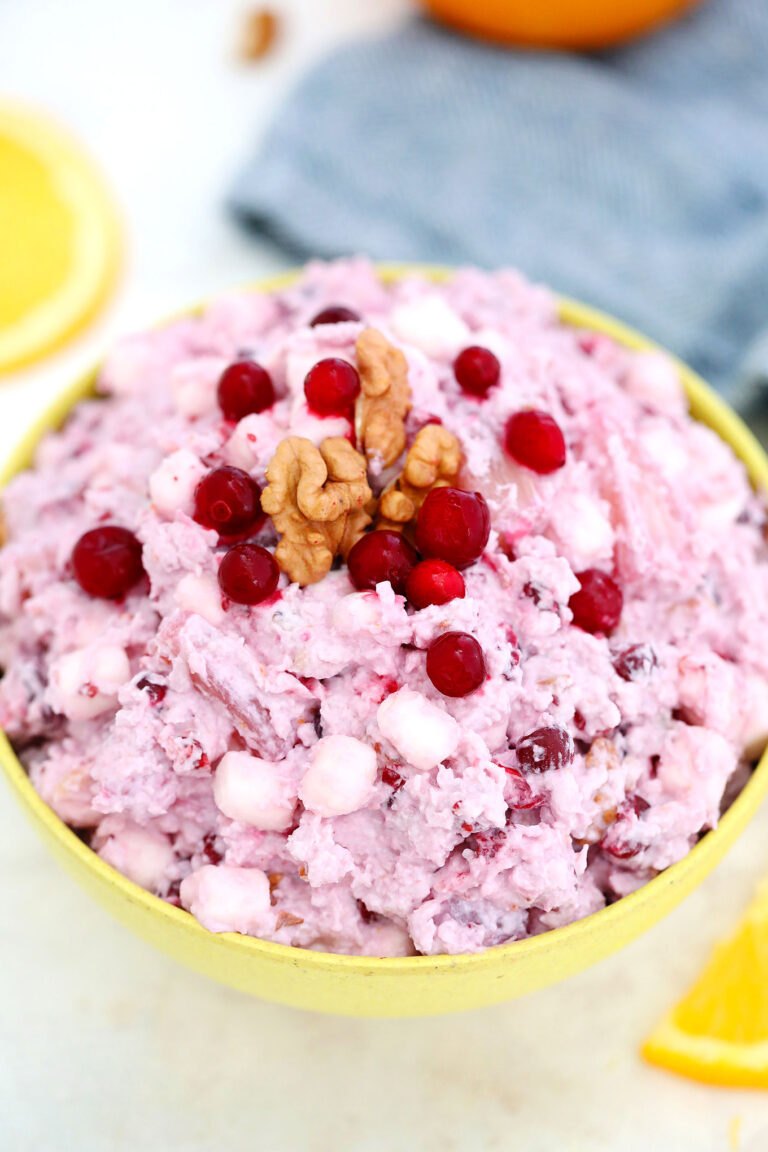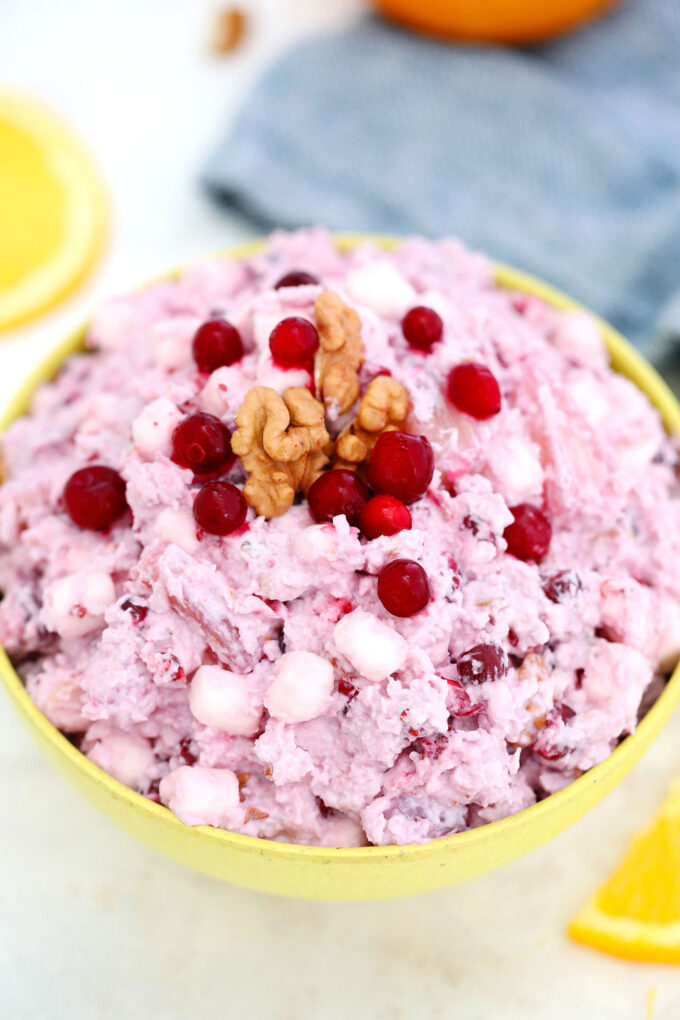 Recipe Tips:
Here are some ideas for the leftover sauce: use a spread on bread, mix in plain yogurt for a berry flavor, glaze on your favorite grilled meat – be it turkey or chicken, pork, or beef.
If you are not a fan of pecans or walnuts, feel free to leave them out. Simply add more of the coconut or marshmallows.
If you do like the walnuts in there, enhance the flavor by roasting them first.
Save Recipe
Millionaire Cranberry Salad
Author: Catalina Castravet
Serves: 8 side servings
Prep time:

20

minutes
Cook time:

10

minutes
Total time:

4

hrs

30

mins
Ingredients
Salad:
2 cups vanilla yogurt
1 cup whipped cream
2 cups pineapple tidbits (well-drained)
2 cups mini marshmallows
1 cup pecans (Chopped - or walnuts)
2 cups sweetened flaked coconut
Cranberry Sauce - or use leftover sauce:
4 cups cranberries (fresh or frozen)
1 cup white sugar
1 cup orange juice
Zest 1 orange
2 cinnamon sticks
Instructions
In a medium saucepan over medium heat, combine cranberries, sugar, orange juice, orange zest, and cinnamon sticks. Bring to a boil, reduce heat and let it simmer 10 minutes.
Remove from stove and cool the sauce completely, it will thicken upon cooling.
Add all the SALAD ingredients to a large bowl.
Add 1 1/2 cups of the cooled cranberry sauce to the bowl with the salad ingredients and stir well. If needed add more sauce.
Refrigerate for 4 hours or overnight before serving.
Garnish with chopped nuts and serve.
Carbohydrates: 89 Protein: 7 Fat: 21 Saturated Fat: 10 Cholesterol: 24 Sodium: 120 Potassium: 542 Fiber: 8 Sugar: 75 Vitamin A: 414 Vitamin C: 36 Calcium: 165 Iron: 1 Calories: 447
Save Recipe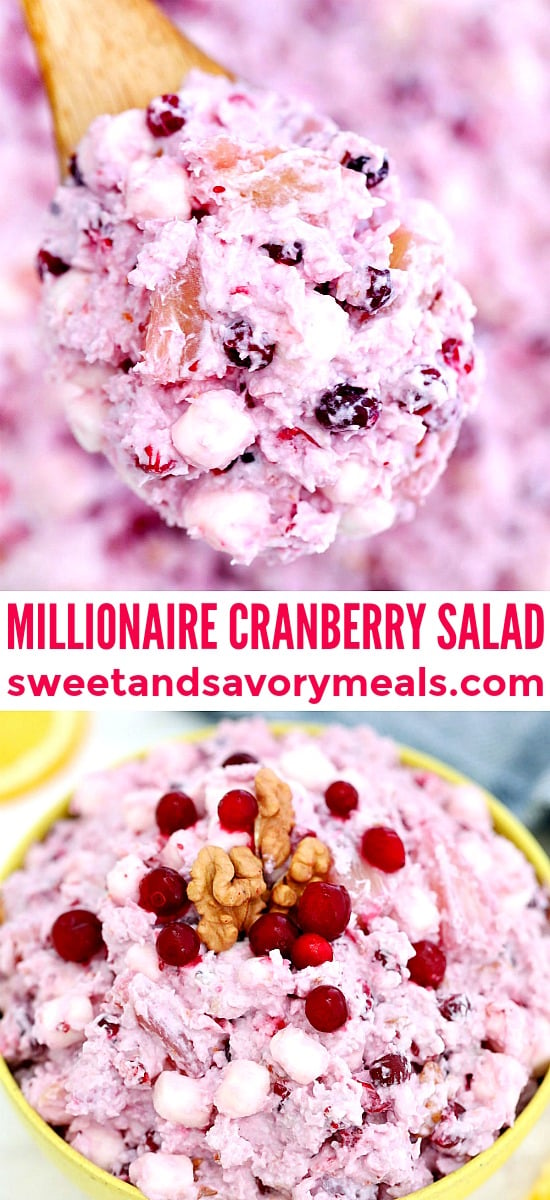 More recipes you might love