Instant Pot Beef Stroganoff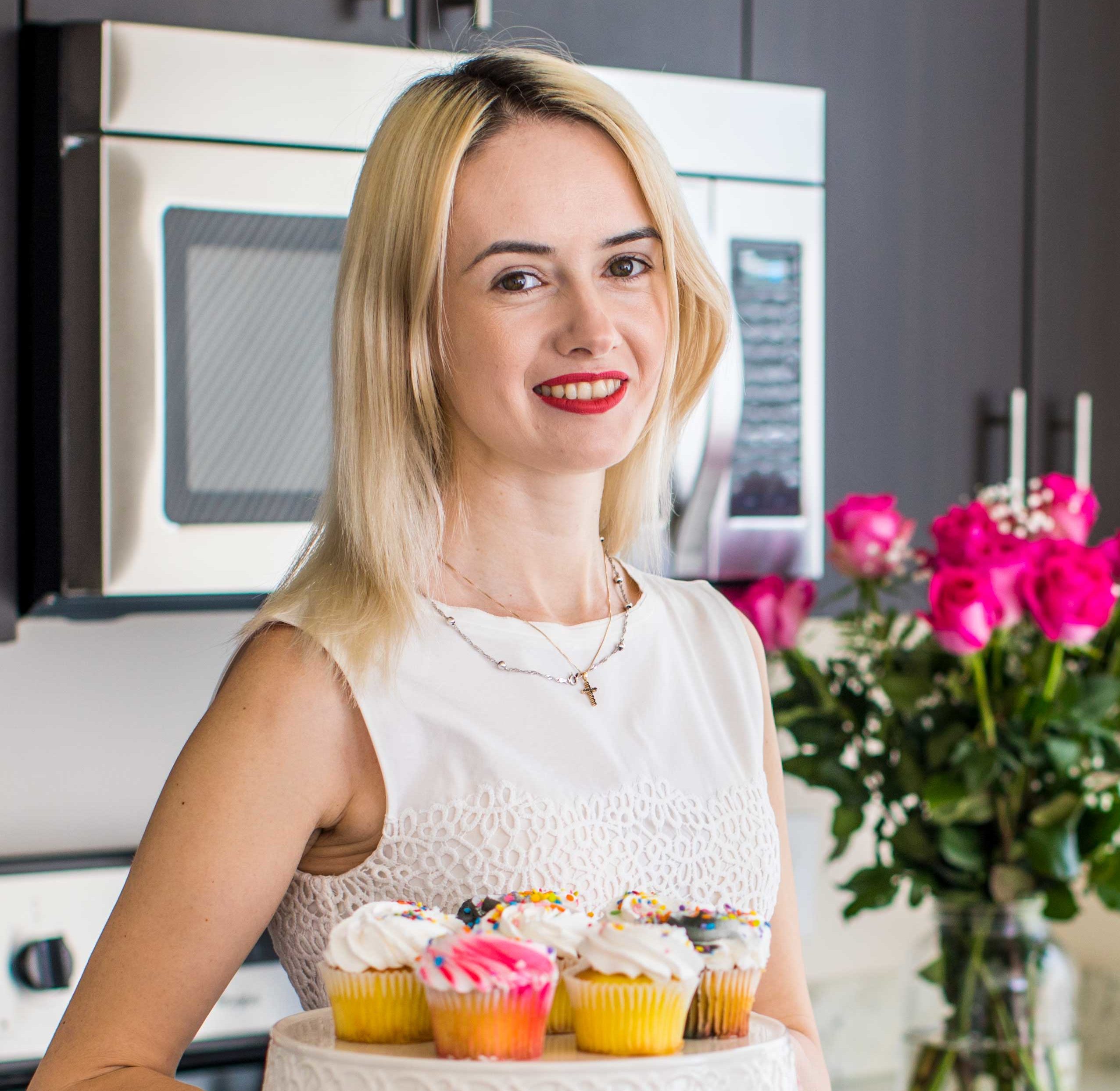 Instant Pot Beef Stroganoff made with ground beef, baby Bella mushrooms, and wide egg noodles. The best part of this recipe is that you don't have to cook the pasta separately. Add all the ingredients to the Instant Pot to make one of the tastiest and easiest meals.
We love making Instant Pot Pasta recipes, some of them are actually the most popular recipes on this blog. You should definitely try our Instant Pot Tuscan Chicken Pasta, this Instant Pot Philly Cheesesteak Pasta also never disappoints. Cooking pasta dishes in the pressure cooker is easy and convenient, just give it a try.
Instant Pot Beef Stroganoff
Instant Pot Beef Stroganoff is incredibly easy to make. We put our own spin on it and used ground beef, instead of beef chunks, this way, you can cook the pasta at the same time in the pot. This method will save you time, effort, and produce a fantastic dinner that you will make over and over again.
The pasta is perfectly cooked, the beef is tender and flavorful, everything covered in the most luxurious and tangy sour cream sauce. Serve the Instant Pot Beef Stroganoff pasta with a salad on the side and some crusty bread to soak all that sauce from your plate.
What is Beef Stroganoff?
Beef Stroganoff or otherwise called beef Stroganov is a Russian dish that consists of sautéed pieces of beef that is served in a sour cream sauce. The dish originated in mid-19th-century Russia, and it became popular around the world, with variations from the original recipe. Beef stroganoff usually contains mushrooms and is served over wide egg noodles.
Follow us on Pinterest for more delicious recipes!
What do you need to make Beef Stroganoff?
High-quality ground beef
Oil
Onion and Garlic
Baby Bella mushrooms minced
Worcestershire sauce
Beef consommé
Beef broth
Egg noodles
Sour cream
Seasoning
What is beef stroganoff traditionally served with?
Instant Pot Beef Stroganoff is great over wide egg noodles or rice. It can also be served with crispy potatoes or over mashed potatoes.
What is Beef Consommé?
Beef consommé is a more concentrated version of condensed beef broth. A clear liquid that results from clarifying homemade stock. You can use beef broth instead of beef consommé, but keep in mind that the broth tastes milder, therefore the flavor won't be as intense.
CAN I MAKE THIS DISH WITH OTHER MEATS?
This dish can be made with any ground meats, such as chicken, turkey or pork. Similarly, the cooking time will still be the same if you use the same amount of ingredients.
HOW LONG DO YOU COOK PASTA IN THE INSTANT POT?
Pasta is cooked in an Instant Pot or other electric pressure cookers, usually between 4-6 minutes, depending on the recipe and type of pasta. Most of the time followed by a Quick Pressure Release.
INSTANT POT BEEF STROGANOFF PASTA RECIPE TIPS:
Use quality meat, preferably use organic beef for this meal.
Also, look for fresh meat that has a bright color, and about 15-20% fat content. Due to higher fat content, the meat gets great flavor and tenderness.
Browning the beef is essential, it will lock in the flavor and the beef juices and also elevate the meat flavor.
You don't have to pre-cook the egg noodles for this recipe. Add the uncooked noodles to the pot and 5 minutes on HP will give you normal cooked pasta, 4 minutes, a bit more on the al-dente side.
For a spicier kick, add more red pepper flakes.
Tools/ingredients that I used to make the Best Instant Pot Beef Stroganoff Recipe:
Instant Pot – I use it all the time, I have the 6 quarts one. It makes weeknight meals so much easier.
Save Recipe
Instant Pot Beef Stroganoff
Author: Catalina Castravet
Serves: 6 servings
Prep time:

10

minutes
Cook time:

20

minutes
Total time:

30

mins
Ingredients
1 pound ground beef
2 tablespoons canola oil (or vegetable oil)
1 yellow onion (diced)
4 cloves garlic (minced)
8 ounces baby Bella mushrooms (minced)
1/4 teaspoon red pepper flakes (optional)
1 teaspoon ground thyme
1 teaspoon ground mustard
1 tablespoon dried parsley
2 tablespoons Worcestershire sauce
1 can (10 1/2 oz) Beef consommé (or beef broth)
2 cups beef broth
1 package (12 oz) wide egg noodles (dry)
1 cup water
1 cup sour cream
1/4 teaspoon ground black pepper
1/2 teaspoon salt
Cornstarch Mix:
2 tablespoons corn starch
4 tablespoons water
Instructions
Set Instant Pot to Saute on Hot.
Once the IP is hot add the oil, wait for it to sizzle.
Add the ground beef, let it cook without moving for about 1 minute, to get a nice sear on it. After that, break it up using a wooden spoon as it cooks.
Once the ground beef has browned and is no longer pink add onion, garlic and mushrooms. Stir and cook for another 1-2 minutes.
Add the red pepper flakes, dried thyme, ground mustard and dried parsley. Add some black pepper and salt. Stir to combine.
Add Worcestershire sauce, beef consommé and beef broth. Scrape the bottom of the pot with a wooded spoon, to make sure bits are not stuck to it.
Add egg noddles, and gently stir a little, not much. Pour one cup of water on top and again gently stir to submerge them slightly not entirely into the liquid.
Cover and seal the lid. Make sure the valve points to Sealed. Change setting to manual and adjust time to 5 minutes on High Pressure.
Once Instant Pot beeps to show that it's done, do a quick release, by changing the position of the valve to Vent. Carefully remove cover.
Select Sauté mode on Medium Hot.
In a cup combine cornstarch with the 4 tablespoons of water until fully dissolved.
Add the sour cream to the pot, add the cornstarch mix and gently stir to combine, until sour cream is fully melted.
Add salt and pepper to taste.
Garnish with fresh parsley and serve.
Calories: 326 Carbohydrates: 10 Protein: 15 Fat: 24 Saturated Fat: 8 Cholesterol: 67 Sodium: 337 Potassium: 504 Fiber: 0 Sugar: 2 Vitamin A: 150 Vitamin C: 2.9 Calcium: 85 Iron: 2.2
Save Recipe
More recipes you might love