Instant Pot Asian Chicken Noodle Soup
Instant Pot Asian Chicken Noodle Soup is a hearty and comforting meal on its own! Done in under 30 minutes, this easy recipe is a winner!
The Instant Pot has saved me many times over when I needed something quick and easy but not skimping on the flavor! Check out my other IP recipes like the Barbacoa Beef, Black Beans, and Baked Potatoes!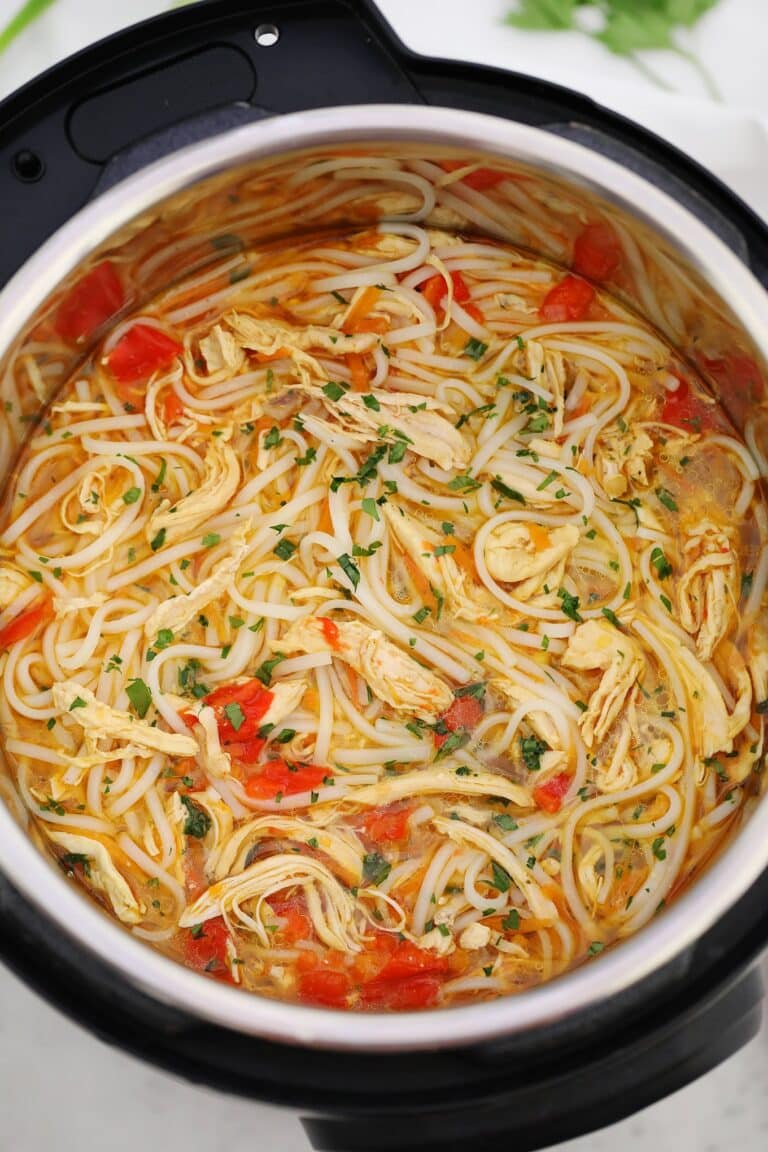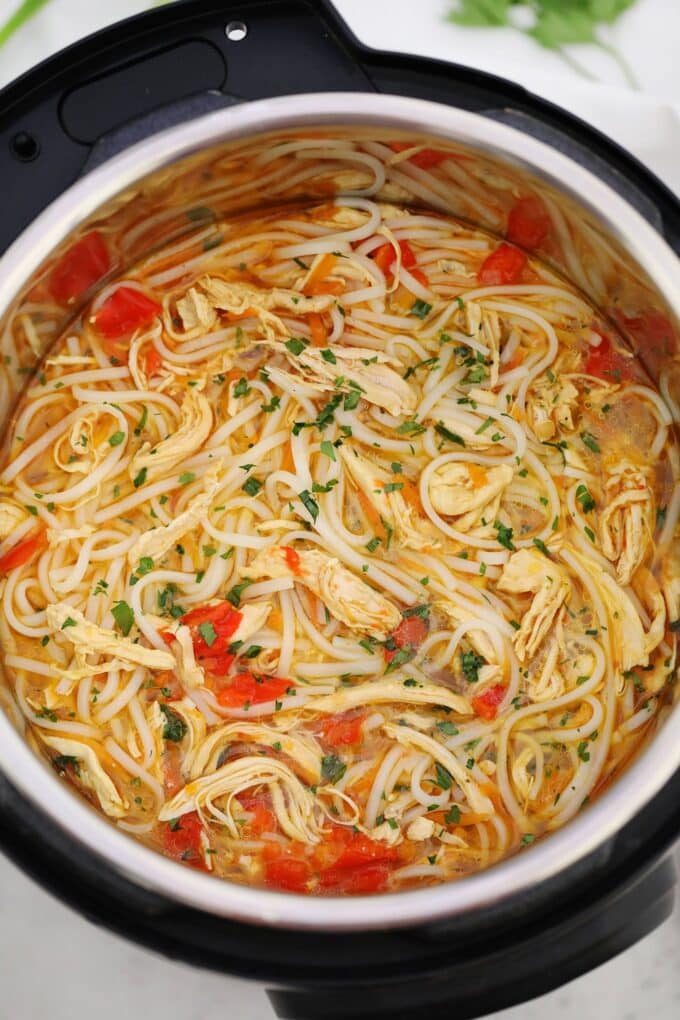 Instant Pot Asian Chicken Noodle Soup
Instant Pot Asian Chicken Noodle Soup has all that you need for a filling meal – protein, fiber, and carbohydrates! The protein is in the form of the shredded chicken; the fiber from the veggies, and the carbs from the pasta.
It is comfort food like no other! I crave for this when it is rainy outside and the heat from it is just so comforting.
If you are feeling under the weather, this is the perfect recipe for you. Or if you are too lazy to whisk something up, then, this dish may just be your go-to meal. You can literally dump all the ingredients in the pot and wait.
All these you can get without having to resort to fast food. Because right in the comfort of your home, the IP can deliver the best homemade dishes in no time!
What is Asian Chicken Noodle Soup?
It is made with chicken meat and broth, seasoned with herbs and spices, and added with Asian rice noodles.
If you have a leftover rotisserie chicken, then, this is a perfect recipe to give it new life. Shred it and add it in this dish. The other ingredients are all easy to acquire.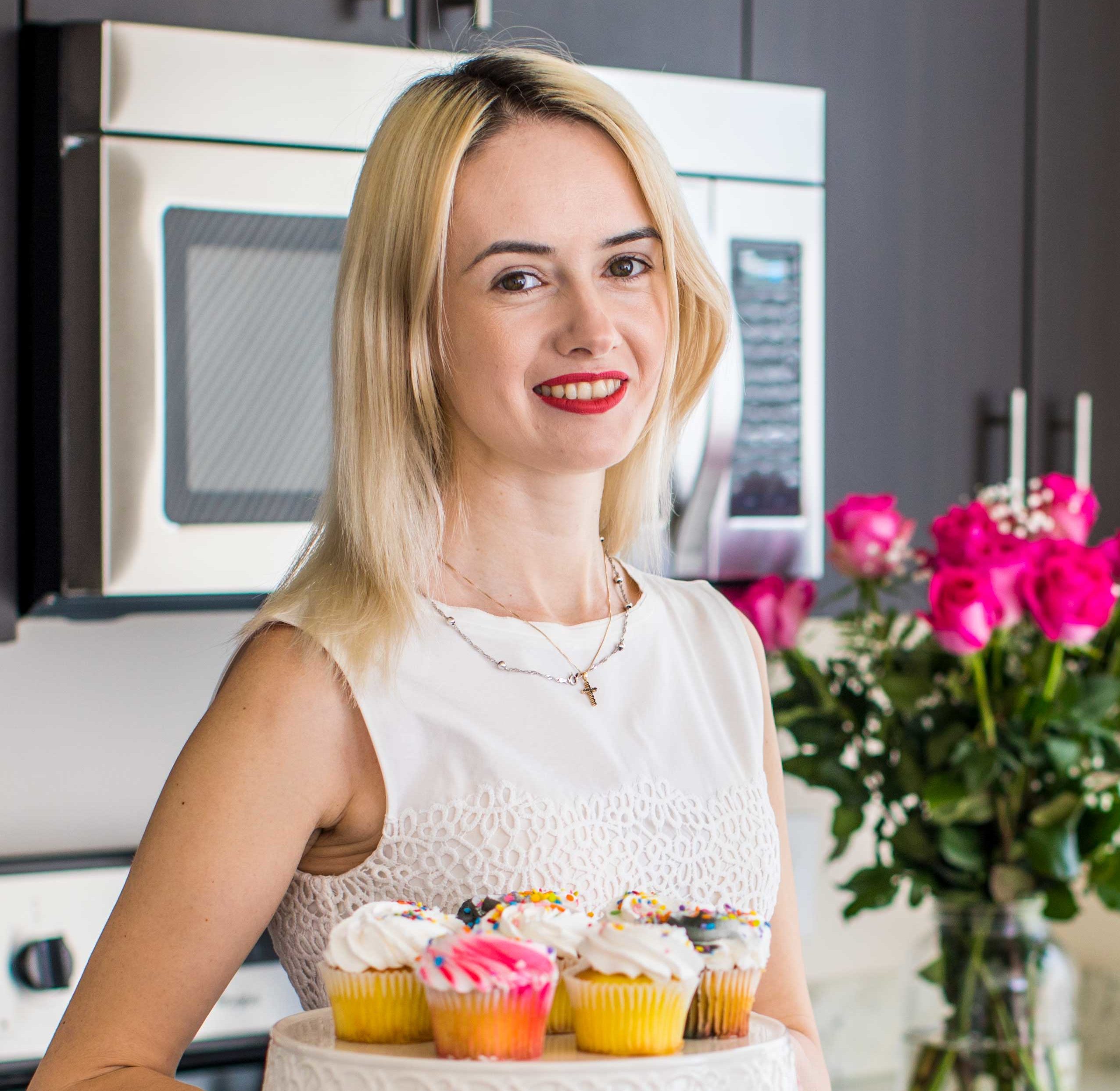 Follow us on Pinterest for more delicious recipes!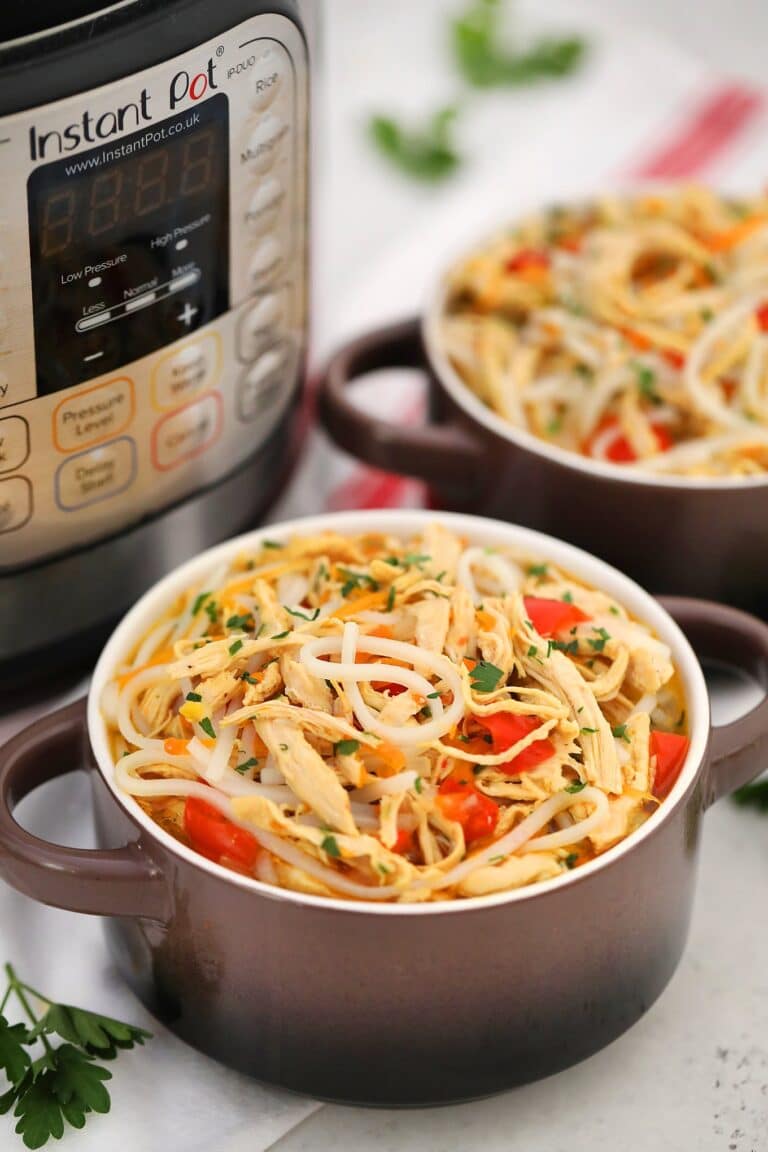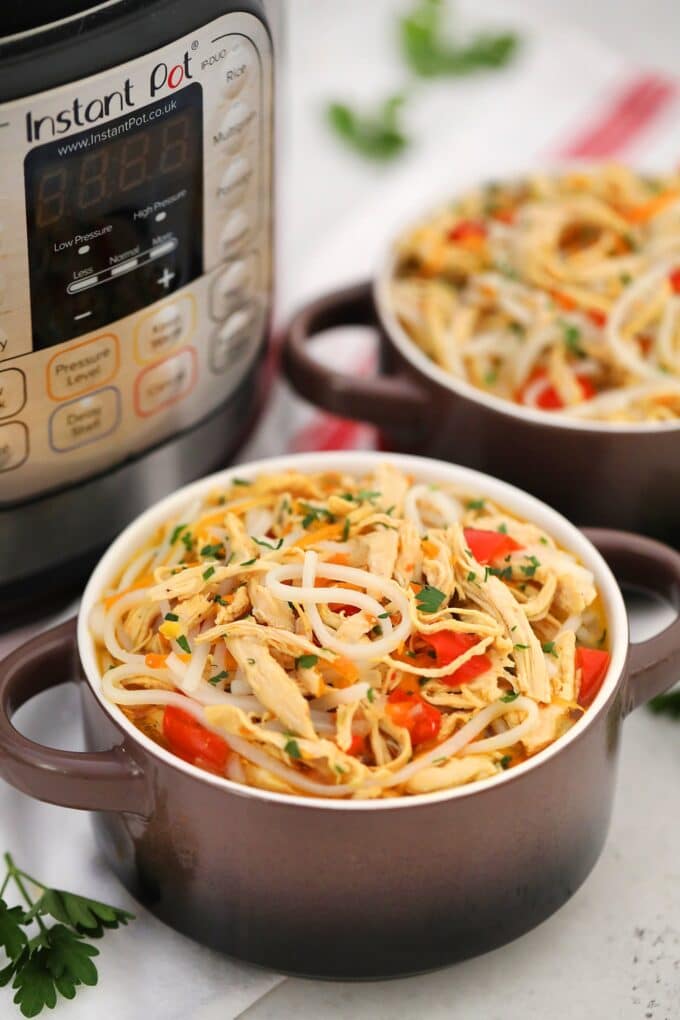 How do you make Instant Pot Asian Chicken Noodle Soup?
Dump the ingredients: The first step is to prepare all the ingredients and then put everything inside the pot.
Pressure Cook: Set the pressure cooker and cook for 5 minutes. Allow the pressure to naturally normalize. This will take 10 minutes.
Prepare the rice noodles: To ensure that the result will be perfect, not soggy nor undercooked, follow the procedure described in the packaging.
Set to Sauté: Put the cooked pasta in the pot and set the mode of the IP to Sauté. Cook for 10 minutes more to incorporate the pasta.
Is Instant Pot Asian Chicken Noodle Soup healthy?
Yes! It is extremely healthy because unlike other dishes, this meal is not fried, so, no unwanted calories are added. In fact, the oil we use is olive oil which is probably the healthiest oil there is with its antioxidants.
I have mentioned that this is a balanced meal on its own from the protein coming from the poultry, fiber from the veggies, and carbs from the pasta. But let us take a closer look at each one.
Onions – have antibacterial properties, aids good digestion, and have many antioxidants
Carrots – have soluble fibers, full of vitamins especially vitamin A
Cilantro – helps eliminate heavy metals in the body
Red Bell Peppers – have vitamins A and C, capsaicin in it helps hasten metabolism
Rice Noodles – gluten-free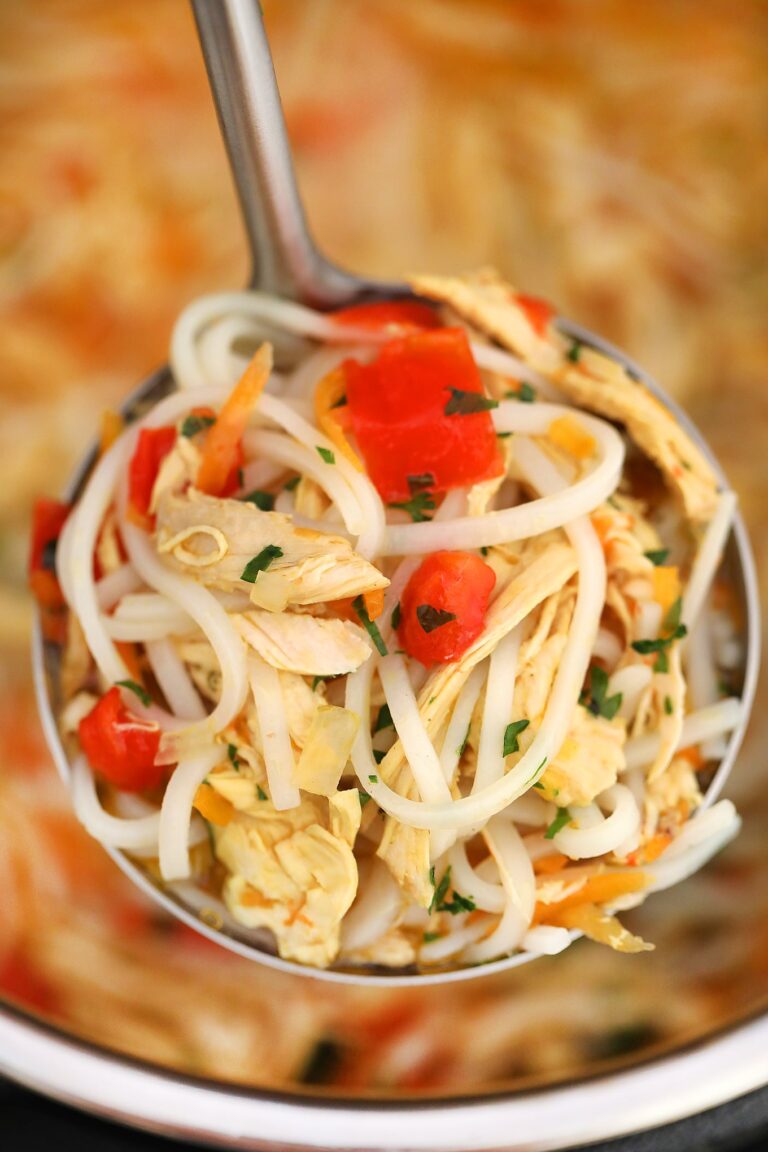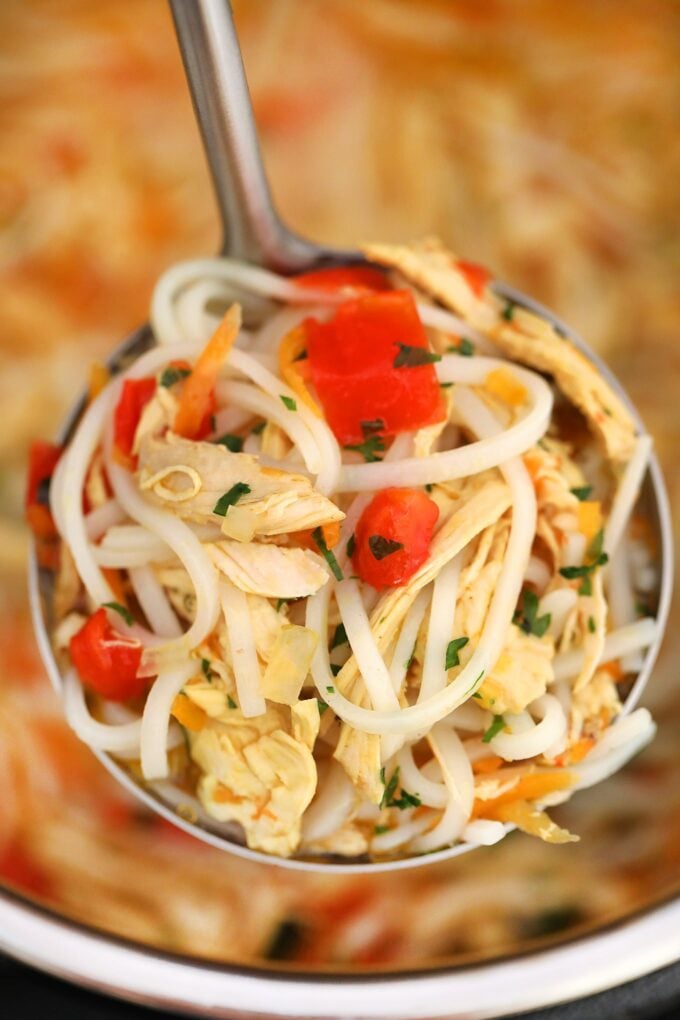 Instant Pot Soup-making Tips
If you will be using the pressure cooker more often for making soups, then, these tips will come in handy.
Save the thickener for later: When adding roux, it is best to add it towards the end of the cooking when everything else has finished cooking.
Cook frozen chicken without thawing: Yes! It certainly is possible. You can refer to this for your guide in pressure-cooking frozen ones.
NPR over QPR: Natural pressure release is what you do when you wait for the pressure to equilibrate and the valve to float on its own. This is the better option rather than the Quick Pressure Release (QPR) method wherein you open the valve to force the release. Aside from a burst of steam, some of the liquid can actually come out too which is unsafe.
How to Store:
Refrigerator: Make sure that the soup is completely cooled down to room temperature before refrigerating. Put it in an airtight container and this meal can be stored for 3 days.
To reheat: Simply microwave or heat on the stove.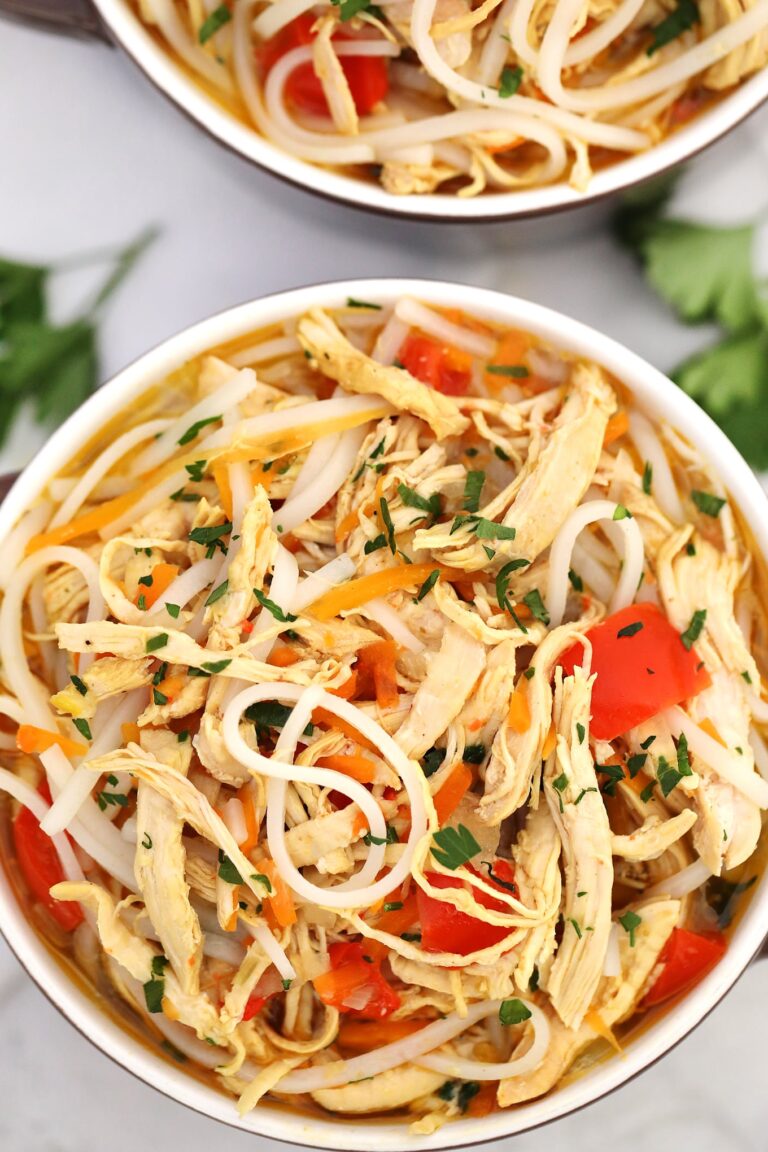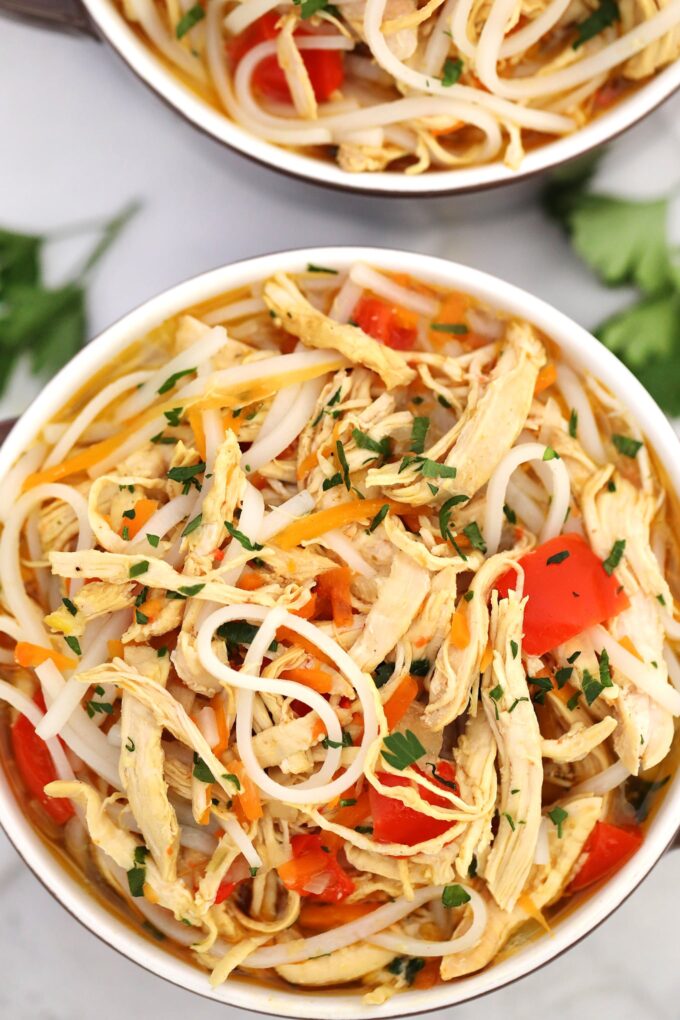 Recipe Tips:
Save Recipe
Instant Pot Asian Chicken Noodle Soup
Author: Catalina Castravet
Serves: 6 servings
Prep time:

15

minutes
Cook time:

15

minutes
Total time:

30

mins
Ingredients
2 tablespoons olive oil
1 yellow onion (chopped)
1 red bell peppers (chopped)
1 cup carrots (shredded)
3 cloves garlic (minced)
1 tablespoon curry powder
1/4 teaspoon red pepper flakes
1 lime (juiced and zested)
3 cups chicken broth
2 cups rotisserie chicken (shredded)
Salt and pepper to taste
1 package Asian rice noodles
Garnish:
Green onion (diced)
1/4 cup Fresh cilantro chopped
Instructions
Click Saute on the Instant Pot and once it reads HOT add olive oil.
Once the olive oil starts shimmering, add onion, red bell peppers, carrots, garlic, curry powder, red pepper flakes, salt, and pepper. Cook stirring for 2-3 minutes.
Add chicken broth, lime juice, lime zest, and shredded chicken.
Close and lock the lid. Point valve to Sealing.
Pressure cook for 5 minutes. Natural Pressure Release for 10 minutes.
Prepare the rice noodles as written on the back of the package.
Open carefully the Instant Pot.
Press Saute and add rice noodles to the Instant Pot.
Cook for an additional 10 minutes on Saute to heat the noodles.

Serve garnished with green onions and cilantro.
Calories: 149 Carbohydrates: 7 Protein: 11 Fat: 8 Saturated Fat: 1 Cholesterol: 36 Sodium: 579 Potassium: 366 Fiber: 1 Sugar: 2 Vitamin A: 4235 Vitamin C: 39.4 Calcium: 32 Iron: 1
Save Recipe
More recipes you might love