Best Instant Pot Black Beans
Instant Pot Black Beans is your key to countless recipes in no time. Learn this easy recipe and you will no longer buy the canned ones!
Follow this easy dish if you are intending to do any of these recipes: Mexican Salad, Rice and Beans, and Mexican Stuffed Peppers.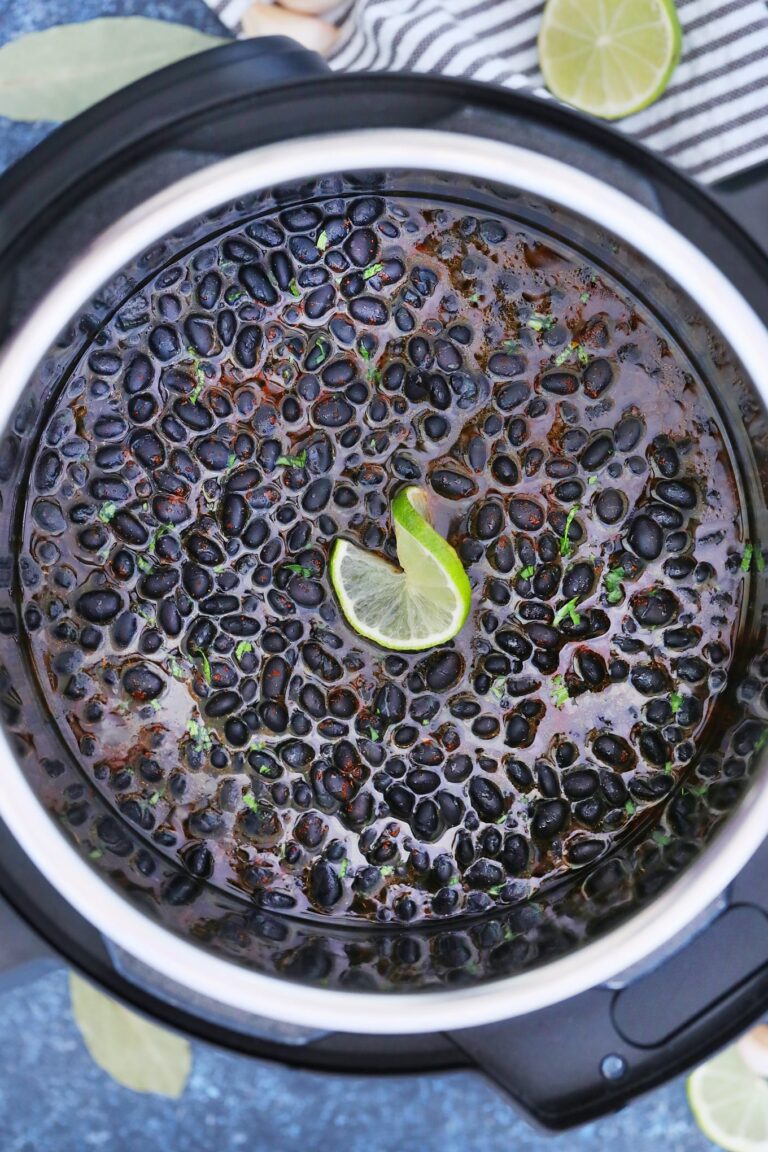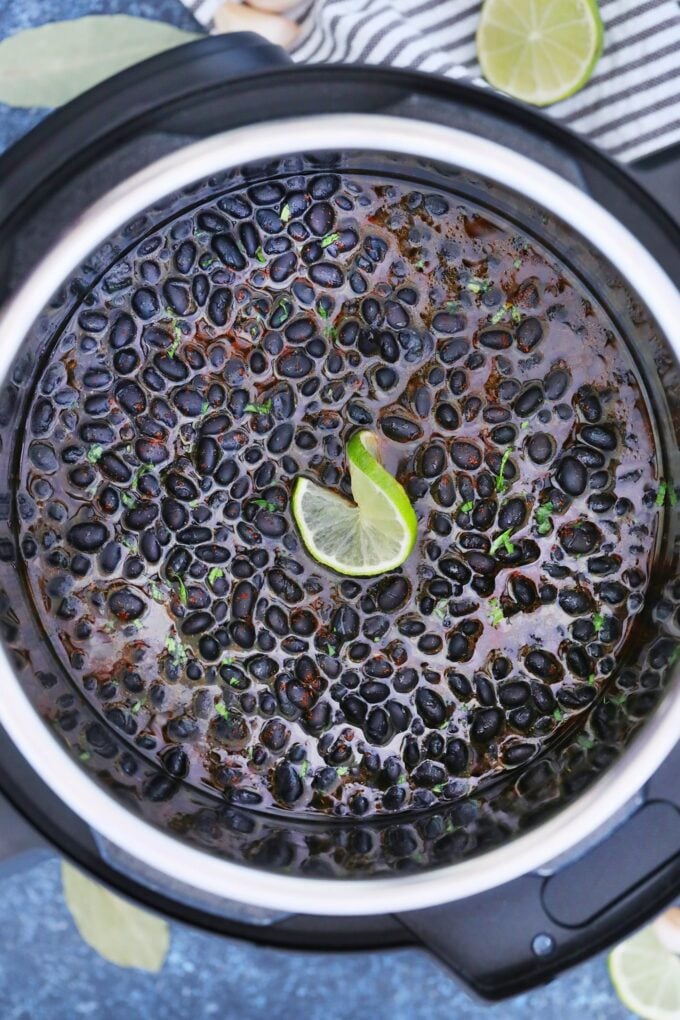 How to Cook Beans in the Instant Pot
Instant Pot Black Beans are better than the canned ones. In this recipe, let us show you how you can cook them without soaking. Instead, we will be using a trusty pressure cooker for this. But, why would you want to make them from scratch?
For one, dried legumes are cheaper compared to the canned ones. If you will be serving these healthy legumes at a party for a large crowd, you are better off buying dried ones and simply prepare them. This is because you will be spending the same amount of money, but yielding three times more legumes compared to the canned ones.
Another reason is that in making them from scratch, we can be sure of what we add into the dish. You can control how much salt and other seasonings are added with no artificial preservatives. Also, they taste way better when cooked dry. So, thanks to the Instant Pot, you can have black beans that are more delicious, healthier, and cheaper!
Are black beans healthy?
These legumes are filling due to the high dietary fiber that they contain. This alone can help get you back to shape by making you eat less.
They have zero cholesterol, and 100 grams of cooked ones can give you 132 kcal of energy according to the USDA. They are carbohydrate-rich as well as protein-rich. Also, they have considerable amounts of vitamins and minerals.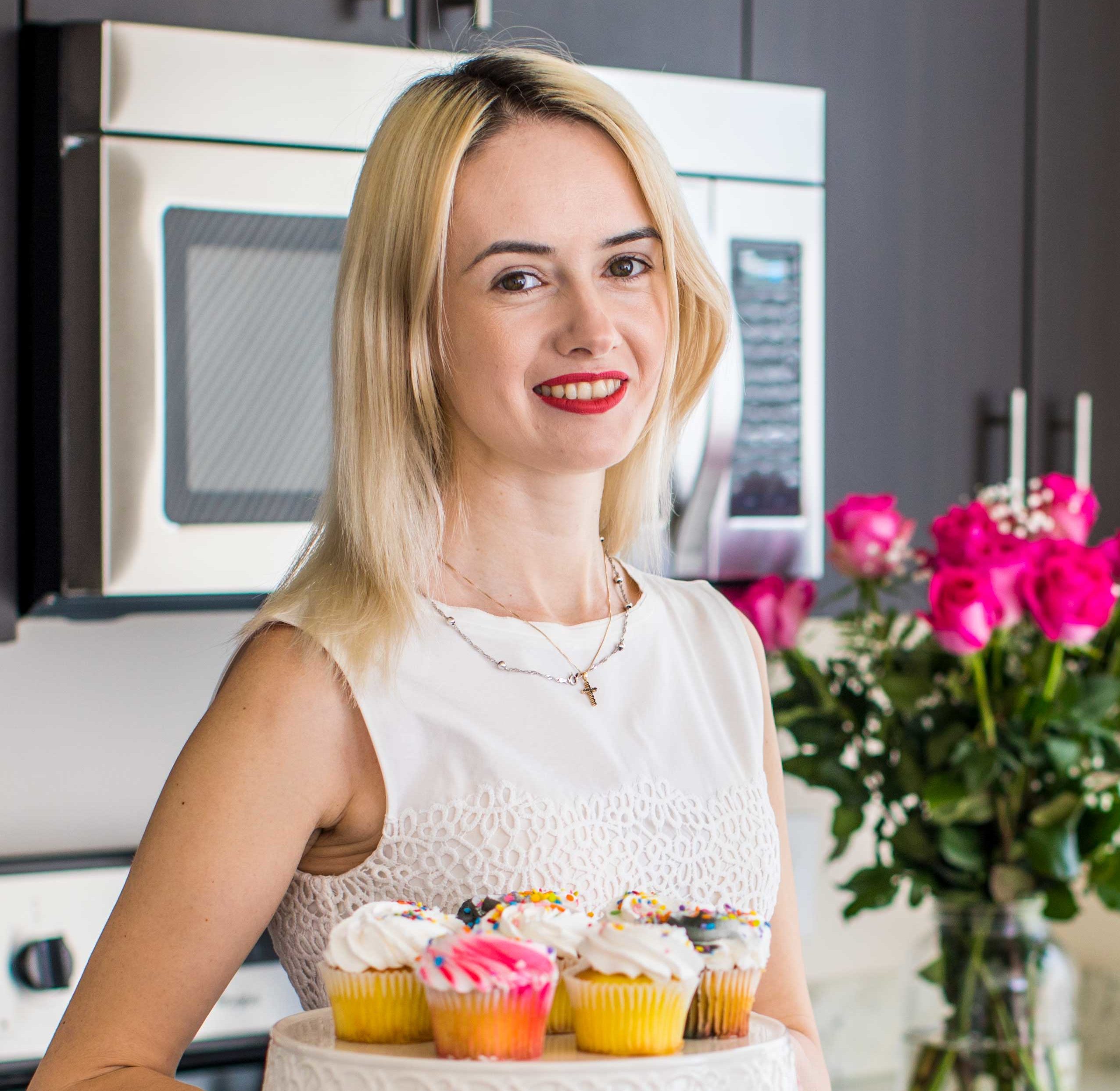 Follow us on Pinterest for more delicious recipes!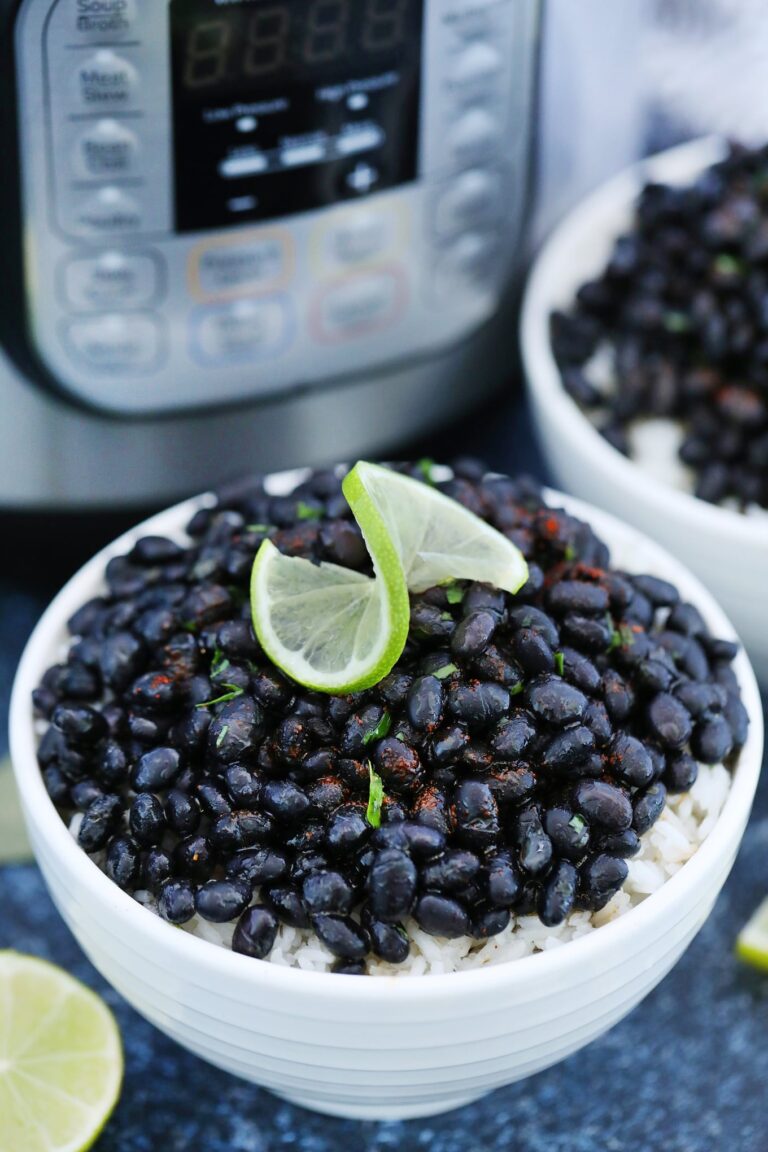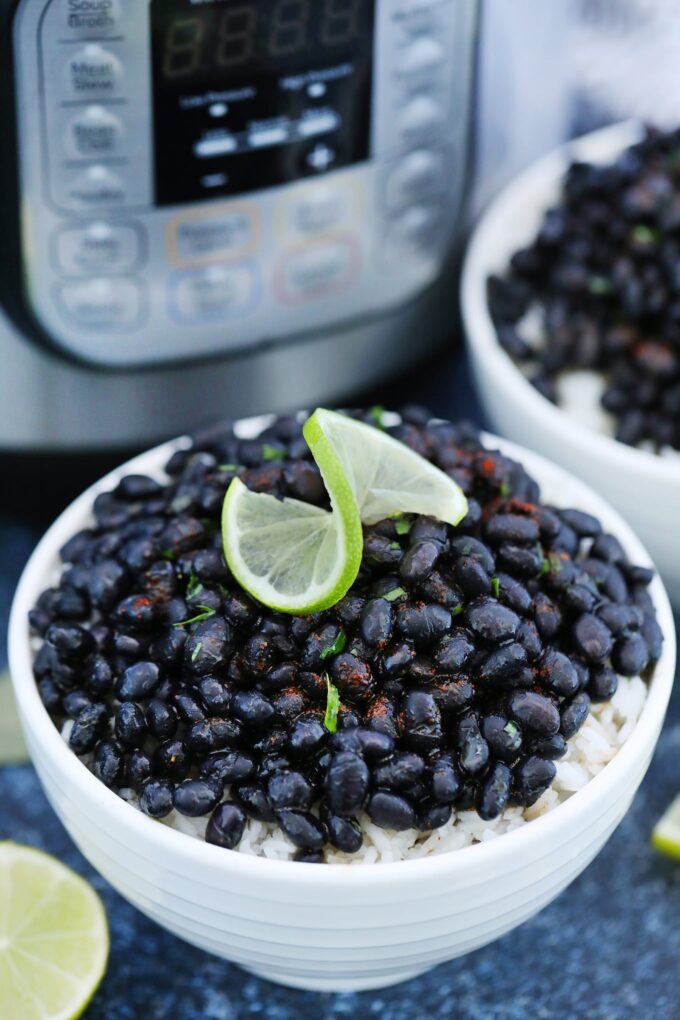 How do you cook black beans fast?
Do this by skipping the soaking process and subjecting them to high pressure. This can be attained by using the Instant Pot or any other electric pressure cooker for that matter.
For this recipe, you can skip soaking the legumes overnight. Also, the time is much shorter by about 50%. Hence, the energy used for preparing this dish is considerably lower.
How do you make Instant Pot black beans without soaking the beans?
First, sauté the minced garlic and chopped onions in a little amount of olive oil.
Then, put the legumes and some water in the IP. Per pound of dried legume, the water must be about six cups.
Add the other seasonings like the bay leaves, cumin, parsley, oregano, paprika, chili powder, salt, and stir.
Close the IP and turn the vent on the lid to the "sealed" position.
Set the pressure cooker to 25 minutes on high pressure. Once the 25 minutes have passed, perform a natural pressure release for another 20 minutes.
Remove the lid carefully.
Remove the bay leaf, add the juice of one lime, and garnish with parsley right before serving.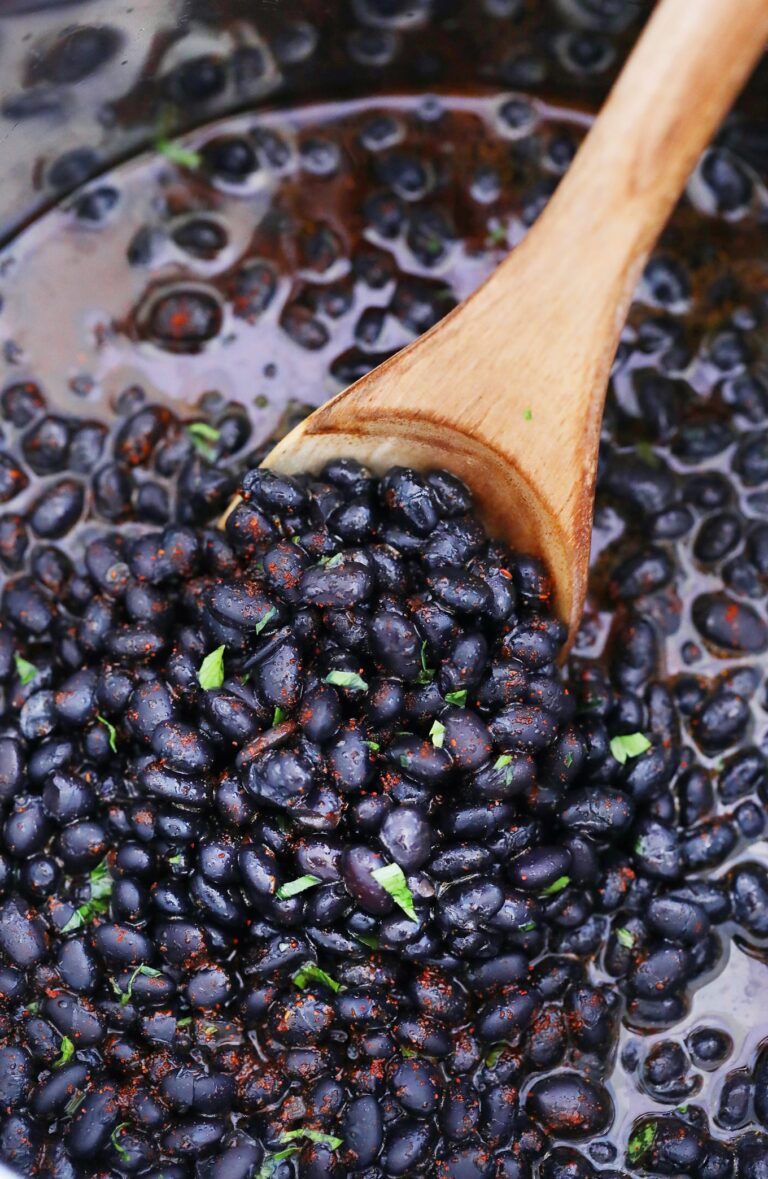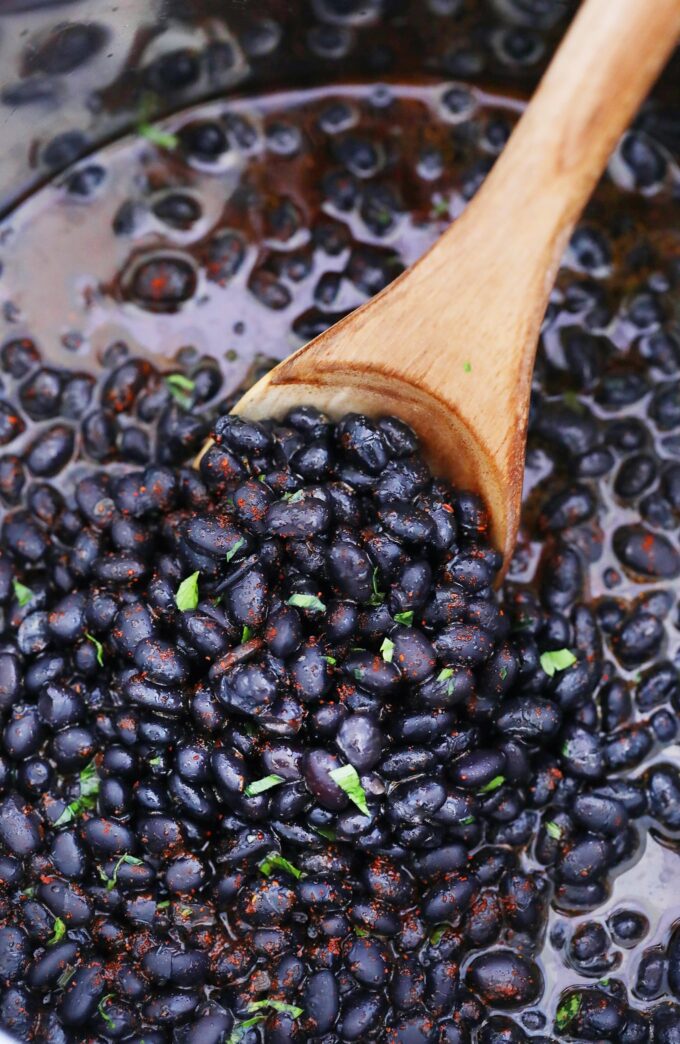 How many cups of cooked beans yield from a cup of dry black beans?
One pound of dried legumes can yield five to six cups of cooked ones. While for the store-bought canned version, about one and a half cups in a 16-ounce can.
Hence, for the canned ones, you are basically getting only one and a half cup for almost the same price as one pound of dried legumes.
How do you store cooked Instant Pot Black Beans?
Let them cool down to room temperature, transfer to airtight containers, and refrigerate for up to 5 days.
It is best if you make a huge batch and store them in individual containers of about one and a half cup each. With this, you will be using an amount equal to a canned version whenever you feel like making a recipe out of this.
Can you freeze cooked beans?
They freeze well and you can use them up for up to six months. Put them in freezer bags and stack them up in the freezer. You can simply let them thaw or pop in the microwave to defrost before using.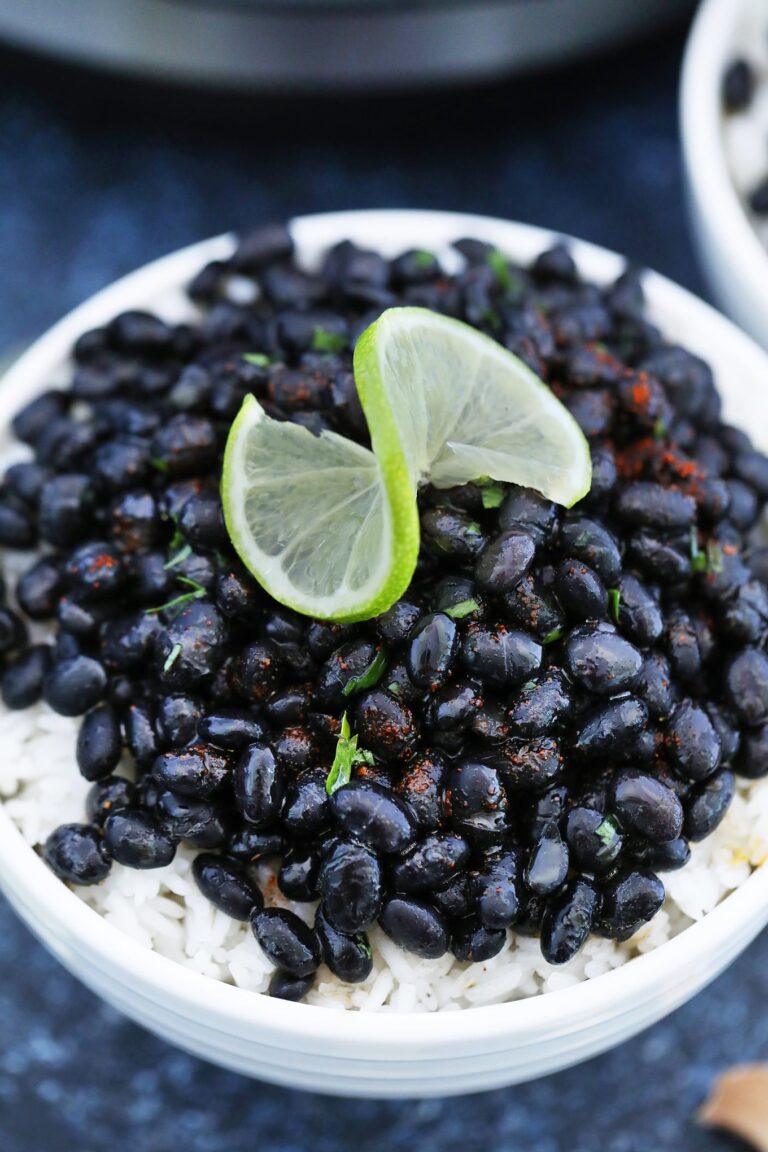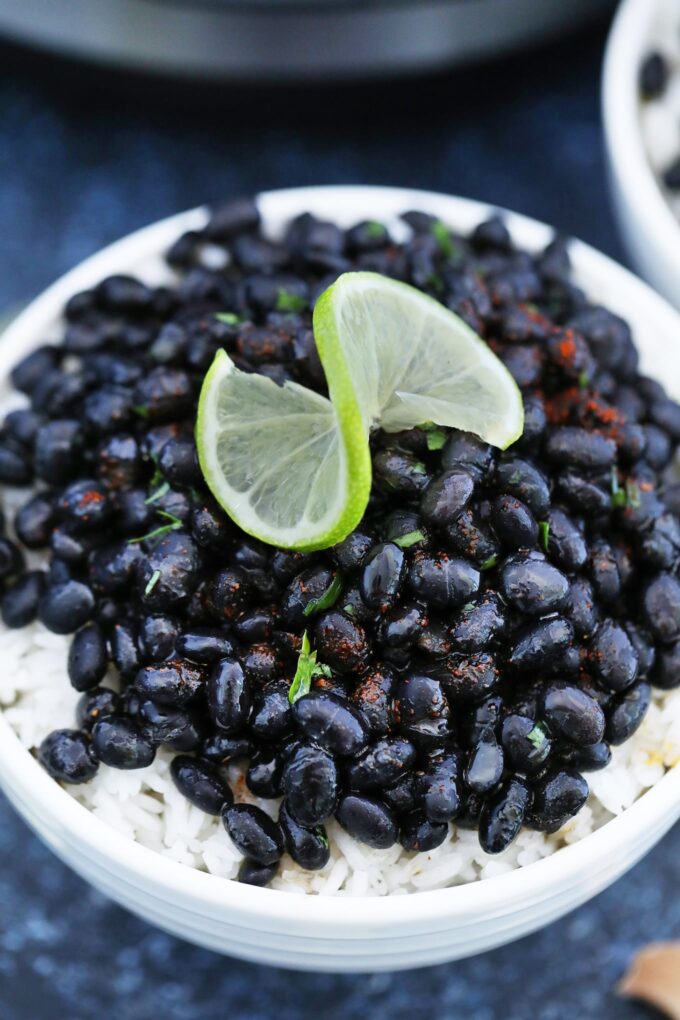 Recipe Tips
Serve it with rice, burritos, tacos, or even as a soup. You can choose not to add any seasoning for the taste to be neutral and use them in other recipes.
Also, if you want them to be firmer, shorten the cooking time.
The texture greatly depends on the kind or brand that you bought. Usually, those that are stored in a humid environment tend to be hard. So, feel free to adjust the cooking time according to your preference for the texture.
Save Recipe
Author: Catalina Castravet
Serves: 8 servings
Prep time:

10

minutes
Cook time:

2

hours
Total time:

2

hrs

10

mins
Ingredients
Cook Dry Beans:
1 lb. black beans (dry*)
1/2 teaspoon kosher salt
1/2 teaspoon ground black pepper
8 cups water (or broth of choice for more flavor)
Chipotle Black Beans:
2 tablespoons olive oil
1 yellow onion (finely diced)
4 cloves garlic (minced)
2 bay leaves
1 teaspoon cumin
1 teaspoon dried parsley
1 teaspoon dried oregano
1 teaspoon paprika
1/4 teaspoon chili powder (or more)
2 canned chipotle peppers in sauce
Zest of 1 lime
Juice of 1 lime
1/2 teaspoon red pepper flakes
1 cup water
Garnish:
Chopped parsley
Lime wedges
Instructions
Cook Dry Beans:
Add dry beans, salt pepper and 8 cups of liquid to the Pressure Cooker. Cover and make sure the valve points to Sealed. Cook on High Pressure for 25 minutes followed by a 20-25 minutes Natural Pressure Release.
Release manually the remaining pressure and carefully remove the lid.
Rinse the beans under cold water and drain.
Clean the pot and return it to the Instant Pot.
Make Chipotle Black Beans:
Add the cooked beans to the Instant Pot with the rest of the ingredients from the "Chipotle Black Beans" list. Gently stir to combine. Cover with the lid and make sure the valve points to Sealed.
Cook on High Pressure for 10 minutes followed by a 10 minutes Natural Pressure Release.
Release manually the remaining pressure and carefully remove the lid.
If you would like to reduce the liquid, even more, you can select Sauté and cook the beans with the lid off on Sauté mode for 15 more minutes, or until the liquid is reduced.
You can also mix 1 tablespoon of cornstarch with 2 tablespoons of water and add the mixture to the beans to thicken the sauce.
Notes:
If using canned beans, skip the instructions for Cooking Dry Beans and jump to Chipotle Black Beans.
Calories: 118 Carbohydrates: 15 Protein: 5 Fat: 4 Saturated Fat: 0 Cholesterol: 0 Sodium: 164 Potassium: 231 Fiber: 5 Sugar: 0 Vitamin A: 180 Vitamin C: 1 Calcium: 32 Iron: 1.5
Save Recipe
More recipes you might love