Sticky Red Wine Glazed Wings
Sticky Red Wine Glazed Wings are the perfect combo of sweet, savory and boozy finger-licking food. Especially when served with the wine of the side.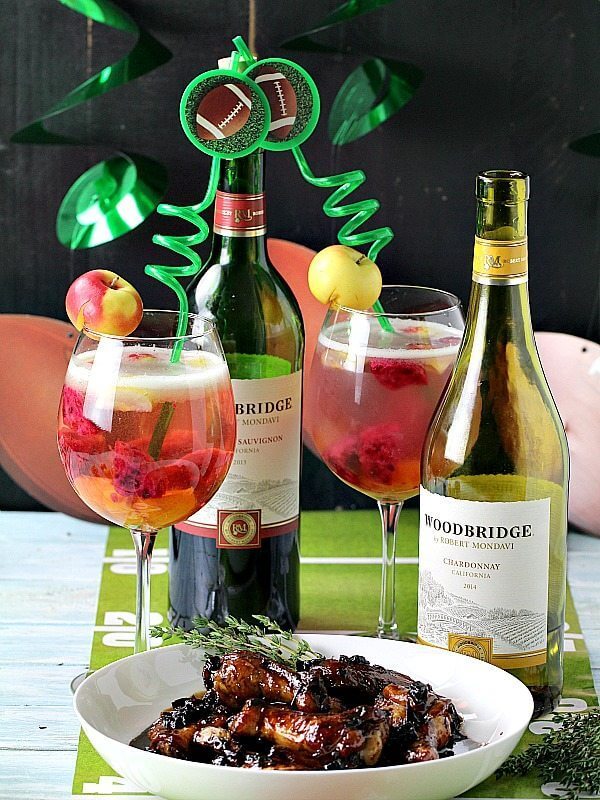 Sticky Red Wine Glazed Wings are actually wings covered in a delicious red wine sticky glaze, that will make everyone lick their fingers clean. You need to buy some good chicken wings for this dish as they are the star. Also, you need good wine, as that's what you will be covering them into.
The glaze is made with just a few ingredients: wine, sugar, molasses and tomatoes, a few minutes on the stove and you are about to impress your guests.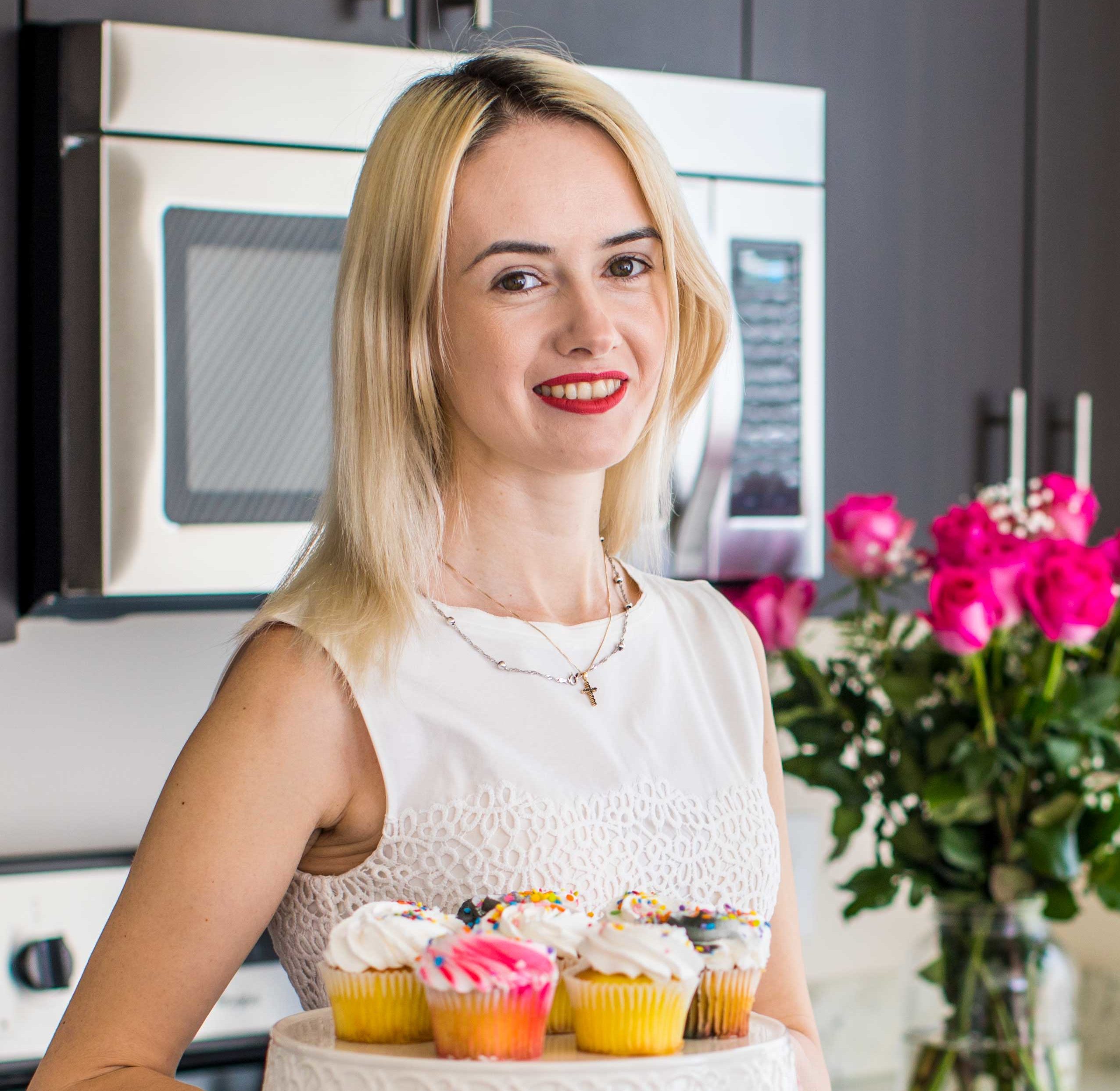 Follow us on Pinterest for more delicious recipes!
I love using good quality wings for this recipe, as they are the main ingredients here. So, feel free to go with them once you like most. In addition, I go with decent wine here to cover and gaze them. Therefore, try using a decent wine as well, as it will reflect in the taste of the dish. The glaze is made with just a few ingredients: wine, sugar, molasses and tomatoes, a few minutes by the stove and you are about to impress your guests.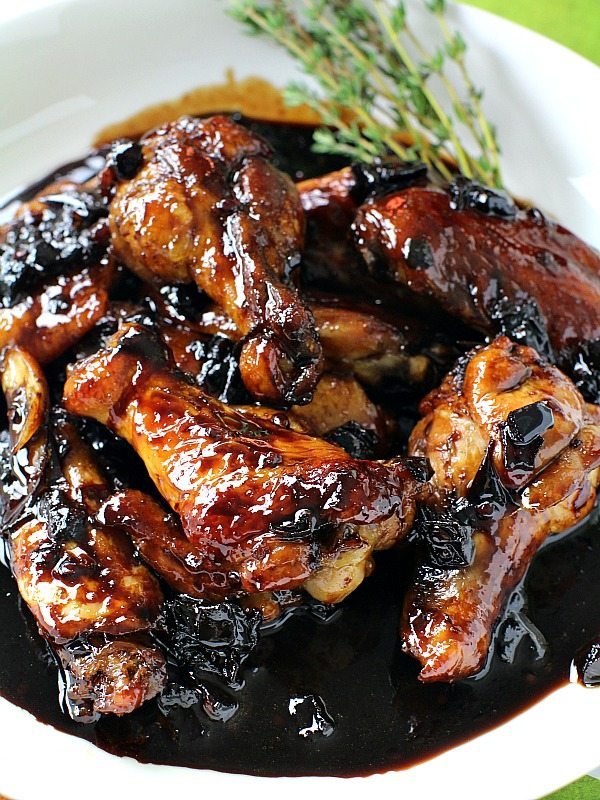 Tips and Tricks for the perfect Sticky Red Wine Glazed Wings :
Start with organic chicken, using high-quality meat, is always the best
You can use any red wine for this recipe. However, I haven't tried it with white wine
Fresh thyme is optional, but it adds a nice pop of color
Taste the red wine glaze and adjust for salt as you please, as everyone's taste is so different
If you want the glaze to be spicier add more hot sauce
The garlic is optional, it adds a nice savory flavor
The glaze can be used on other meats, like ham and pork
Cheers to a good football season and I hope you found some inspiration for your Big Game Party! For more delicious ideas check my Appetizers page!
Save Recipe
Sticky Red Wine Glazed Wings
Author: Catalina Castravet
Serves: 8 servings
Prep time:

10

minutes
Cook time:

45

minutes
Total time:

55

mins
Ingredients
2 - 3 lb chicken wings (drumettes and wingettes)
2 tablespoons canola oil
Marinade:
2 tablespoon sesame oil
2 tablespoons lemon juice
¼ cup soy sauce
2 tablespoons honey
3 tablespoon hot sauce of choice
4 tablespoons hoisin sauce
6 garlic cloves (minced)
Wine Glaze:
1¼ cups Woodbridge by Robert Mondavi Cabernet Sauvignon
½ cup sugar
1 tomato (finely chopped)
2 tablespoons molasses
1 teaspoon corn starch
Garnish:
Instructions
Combine marinade ingredients in a large bowl or in a ziplock bag, add the wings, shake and coat well with the mixture. Refrigerate for 1 hour or overnight.
Preheat oven to 350F.
Add 2 tablespoons of canola oil to a large baking pan, shake excess marinade off wings (don't discard) and place them in the baking pan, not overlapping.
Pour ½ of the marinade over the wings after 15 minutes of baking, pour the rest of the marinade after 30 minutes of baking. At this moment wings can be turned on the other side, for uniform baking and to avoid sticking to the pan.
Bake for 40 to 50 minutes, meat must come off the bone fairly easily and the wings should have a dark golden color.
While the wings are baking start on the red wine sticky glaze, it will take you 20-30 minutes to make it.
Add 1 cup of wine, sugar, molasses and tomato to a medium sauce pan and bring to a boil over medium heat, stirring to dissolve the sugar. Boil on low heat until the glaze is thick and syrupy, about 15-20 minutes. Stir frequently.
Mix corn starch with the remaining 1/4 cup of wine to make a slurry and add it to the wine mixture. Stir and cook for another 5 minutes.
Turn off the heat and let the glaze rest for 10 minutes.
Remove wings from oven, place on a serving plate and pour the red wine sticky glaze over them. Let it stand for 10 minutes. Garnish with fresh thyme and serve.
0 Calories: 202 Carbohydrates: 27 Protein: 1 Fat: 7 Saturated Fat: 0 Cholesterol: 0 Sodium: 667 Potassium: 198 Fiber: 0 Sugar: 23 Vitamin A: 135 Vitamin C: 7.9 Calcium: 23 Iron: 0.8
Save Recipe
More recipes you might love