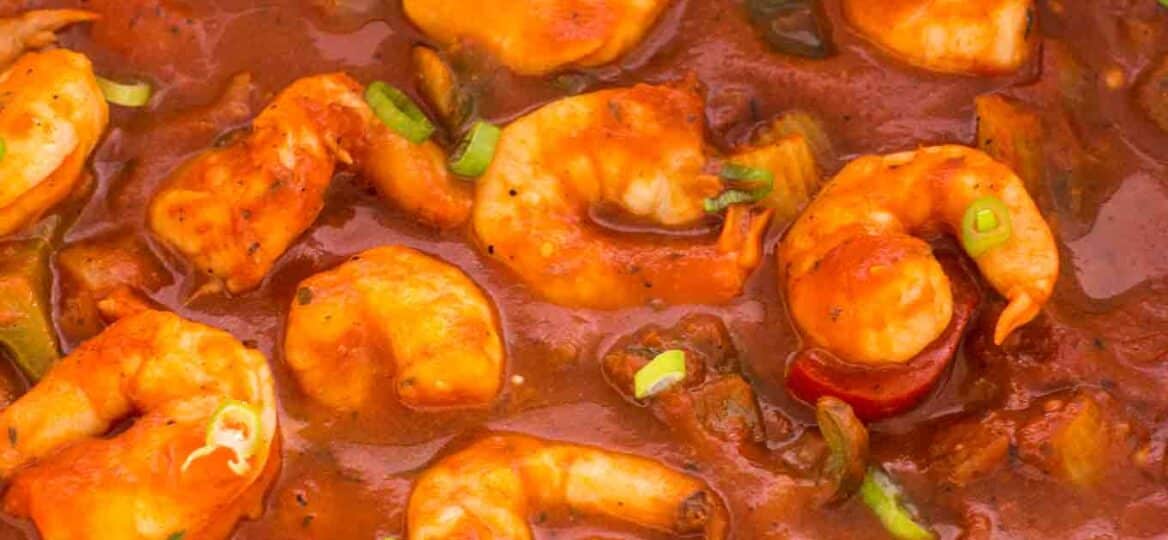 Shrimp Creole Recipe [Video]
Shrimp Creole is a classic southern dish that doesn't stray far from good taste or tradition. This spicy meal will leave anyone hungry for more due to its famous taste and classic reputation. The creole sauce makes the shrimp and the rice it's served with, marinate in goodness.
This easy shrimp recipe definitely satisfies our cravings for comfort food. Being a southern-based meal on the spicy side, it still leaves you begging for more. If you enjoy shrimp dishes, you can try our Bacon Wrapped Shrimp, Instant Pot Shrimp Boil and PF Chang's Crispy Honey Shrimp Copycat.
Best Shrimp Creole
Shrimp Creole brings southern cuisine to any place in the world. It's the perfect dish when you're looking to satisfy your seafood cravings on a budget. Many different types of seafood can be expensive, so finding different dishes involving shrimp keeps your wallet and your stomach happy.
I really enjoy making this dish because of the kick it has. The creole seasoning in combination with the steamed vegetables and garlic will never disappoint. I love eating this because of how many varying ingredients and delicious combination of things is going on. It's so good you will want to tell everyone about this recipe!
This recipe is great for leftovers as well because it will turn out just as delicious as the night before. Not to mention the fact that it is incredibly easy to reheat and store too!
Another way to enjoy this recipe is to try it with this Cajun seasoning mix! A slightly different taste that you may like.
What is Shrimp Creole?
Shrimp Creole originated in Louisiana. It is a dish that has shrimp and is served with rice and a creole tomato sauce. The creole sauce includes bell peppers, onions, garlic, tomato all cooked up with several added spices. It resembles a thick and flavorful, shrimp stew.
What is the difference between etouffee and shrimp creole?
Etouffee typically has a thicker sauce and a different base of the creole. A creole also typically is redder while the etouffee is more orange-brown. In addition, creole's added tomatoes instead of roux for their base.
What size of shrimp works the best for this recipe?
I like using larger sized shrimp because when cooked their size is reduced quite a lot. Also, try buying peeled and deveined ones. This way you will save some time cleaning and peeling them.
What goes with shrimp creole?
Traditionally, this dish is served over white rice. The rice is a blanket for all the delicious flavors you can find in the sauce. I really enjoy eating it with a side salad or some type of roasted vegetables.
Also, it goes really well with cornbread or brioche bread.
Can shrimp creole be frozen?
Shrimp is great for freezing. Seeing that shrimp only lasts a few days in the refrigerator freezing is a great option if you want to save your dish for a later time. To freeze, add it to an airtight container or add to freezer-safe bags.
Also, make sure no air gets into the container or the freezer bags. Freeze for up to 3 months.
How to reheat it?
If frozen, first thaw in the fridge.
Reheat it in the microwave by using a microwave-safe dish and plastic wrap.
Once thawed, sauté it in a pan with the sauce.
Similarly, put the shrimp is an aluminum tray or Dutch oven, heat in the oven or on the stove.
Deliciousness to your inbox
Enjoy weekly hand picked recipes and recommendations