Pumpkin Mousse Recipe [Video]
Pumpkin Mousse is smooth, light, and creamy! It has all the amazing flavors of autumn in one easy-to-prepare, no-bake dessert! Watch the short recipe video attached and see how delicious and simple this is!
This recipe is just one of the many recipes that we have for fall. And it comes handy during the holiday season when parties are held every so often! Check out our other Thanksgiving dishes, like the Sweet Potato Pie Cupcakes, Dry Brined Turkey, and Cranberry Relish!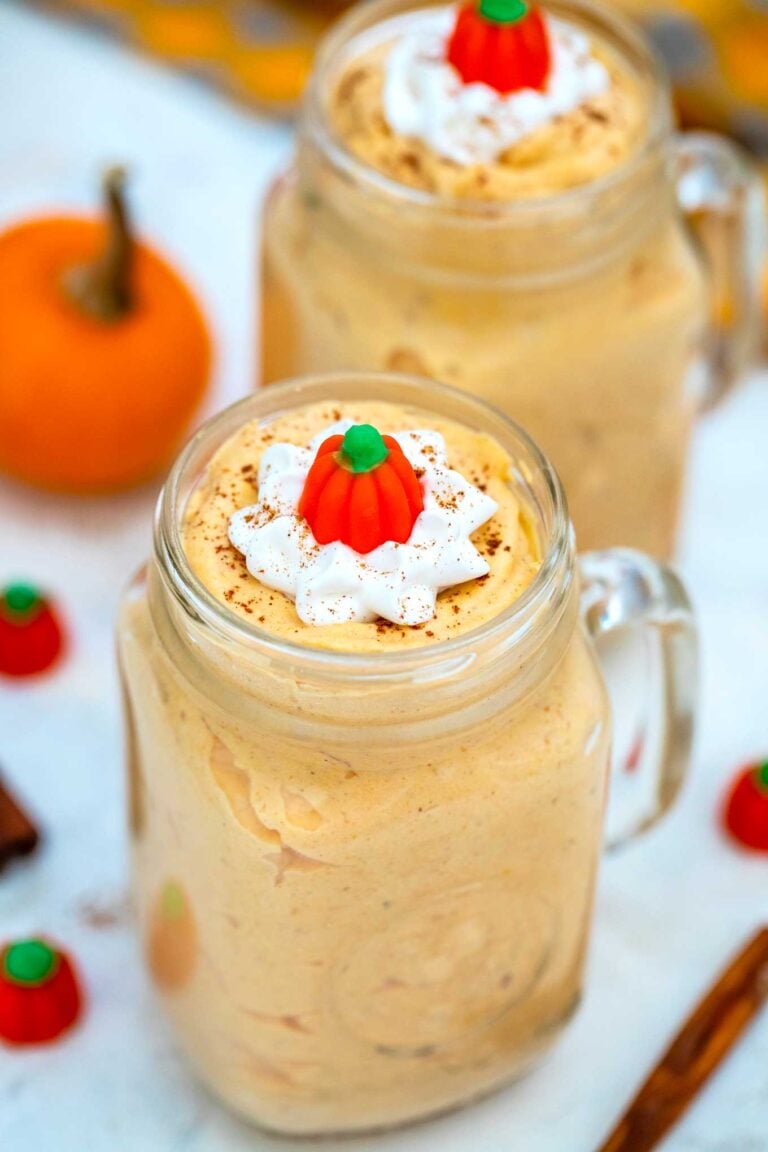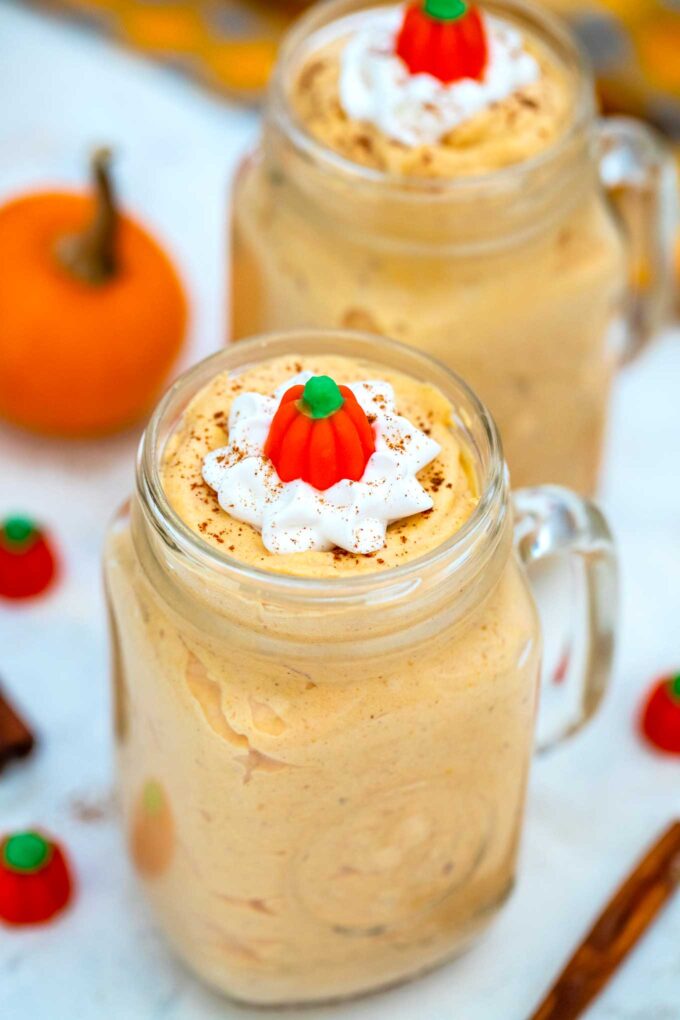 Easy Pumpkin Mousse Recipe
Pumpkin Mousse is velvety and silky making it a nice finishing touch to anything savory. It looks so simple but when you taste it, flavors explode in your mouth.
This recipe guarantees a delectable dessert that can be served perfectly at cocktail parties! Since it is creamy and soft, it can be arranged in individual glasses that you can line up on a tray.
Not only does it make a nice presentation, but this dessert is super easy to prepare! It is like an easier version of a pie or cake!
What is Pumpkin Mousse?
It is a kind of an airy and puffy French dessert that has pumpkin puree mixed into to add seasonal flavors. Typically made with whipped cream, this dessert is not baked and is usually served cold to make it denser. Gelatin can be added to make it firmer and not runny.
The common and traditional mousse flavor is chocolate or vanilla, this recipe is a welcome change to the usual flavor. Aside from sweetness, expect some hint of earthy and woody flavors in there.
It has a nice orange tint to the color and the smoothness is a nice canvas to add in more textured toppings if you prefer it that way. As for me, I like to keep it smooth and simple but elegant.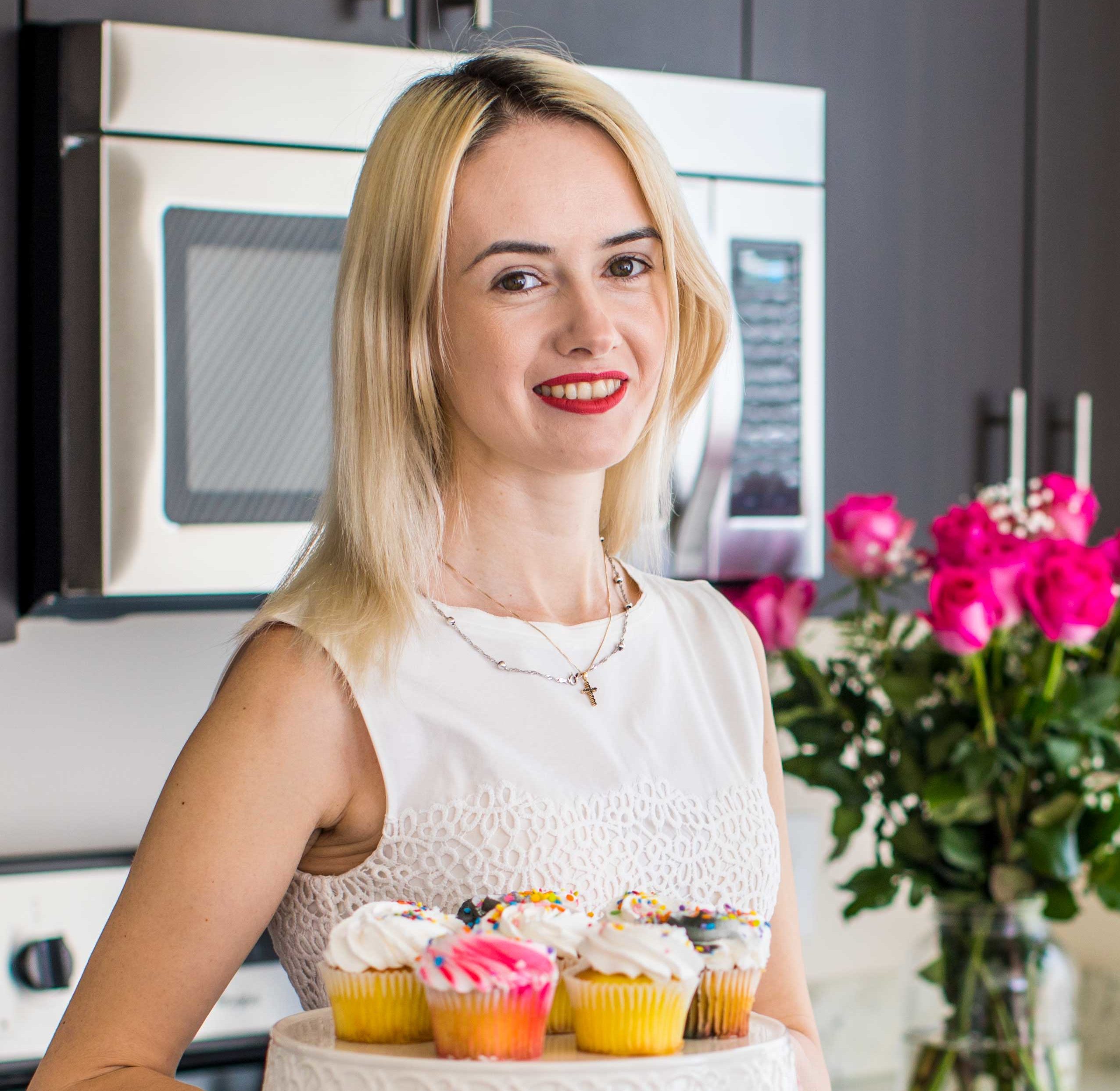 Follow us on Pinterest for more delicious recipes!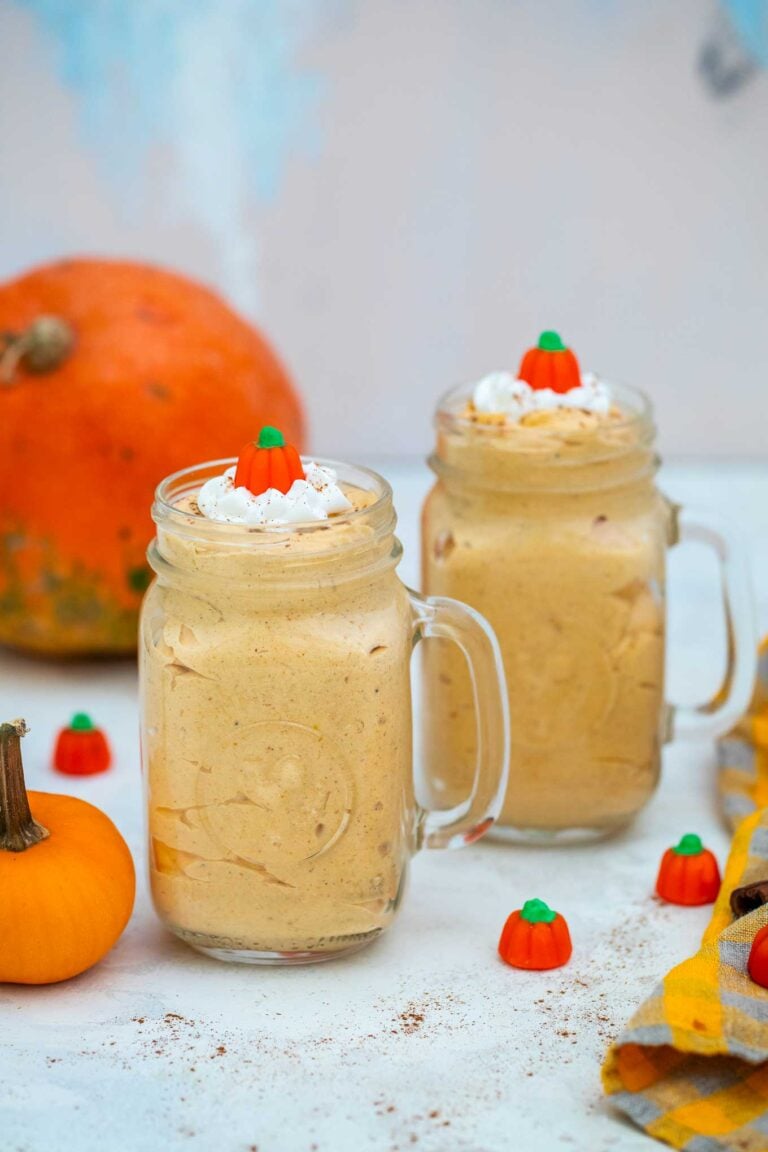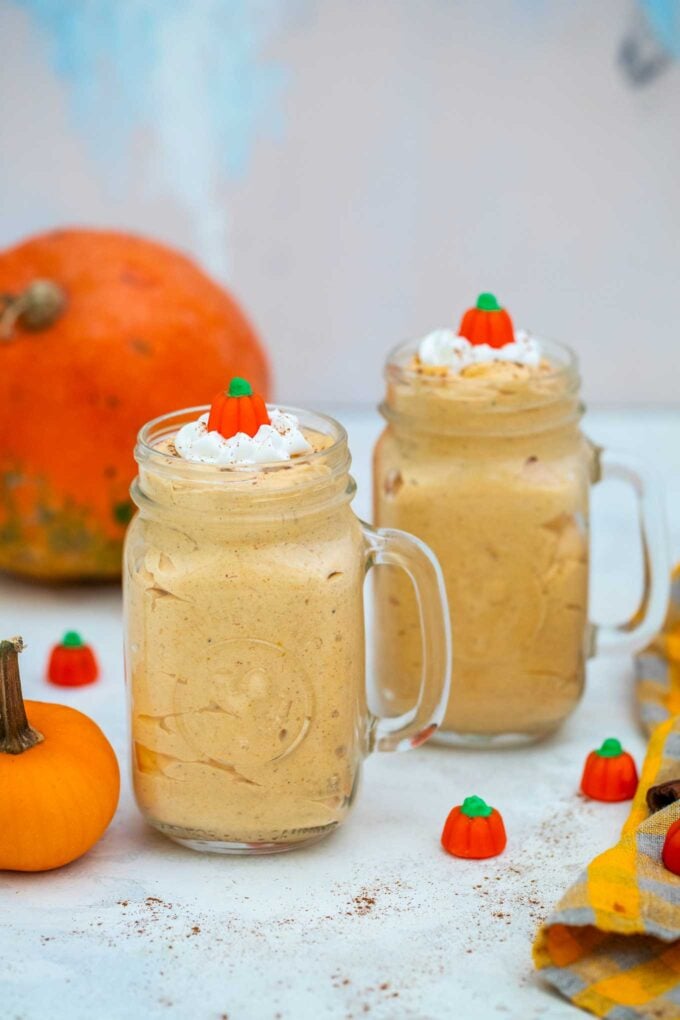 How to Make Pumpkin Mousse?
Dissolve the gelatin: I did not use gelatin in this recipe, the pudding mix serves that purpose. In case you want gelatin, for a firmer texture, microwave the milk until simmer and sprinkle the gelatin on top. Let it bloom for 1 minute after that stir to combine.
Whip: Beat the cream using a mixer until soft peaks form. Put it in the fridge to chill.
Mix: In another bowl, combine the dry ingredients, to which add the milk and after that the pumpkin puree.
Combine: Fold in the whipped cream into the pumpkin mixture.
Serve: Cover with plastic and chill for at least 4 hours until firm before serving.
Flavor Variations:
You can use more spices, add toppings or layer it with some cake pieces!
add a layer of peanut butter
caramel swirls pair well with pumpkin
candied pecans are a great addition too
Also, you can add liqueur, say a rum, to add more oomph! You can dissolve your gelatin in it instead of plain water or milk.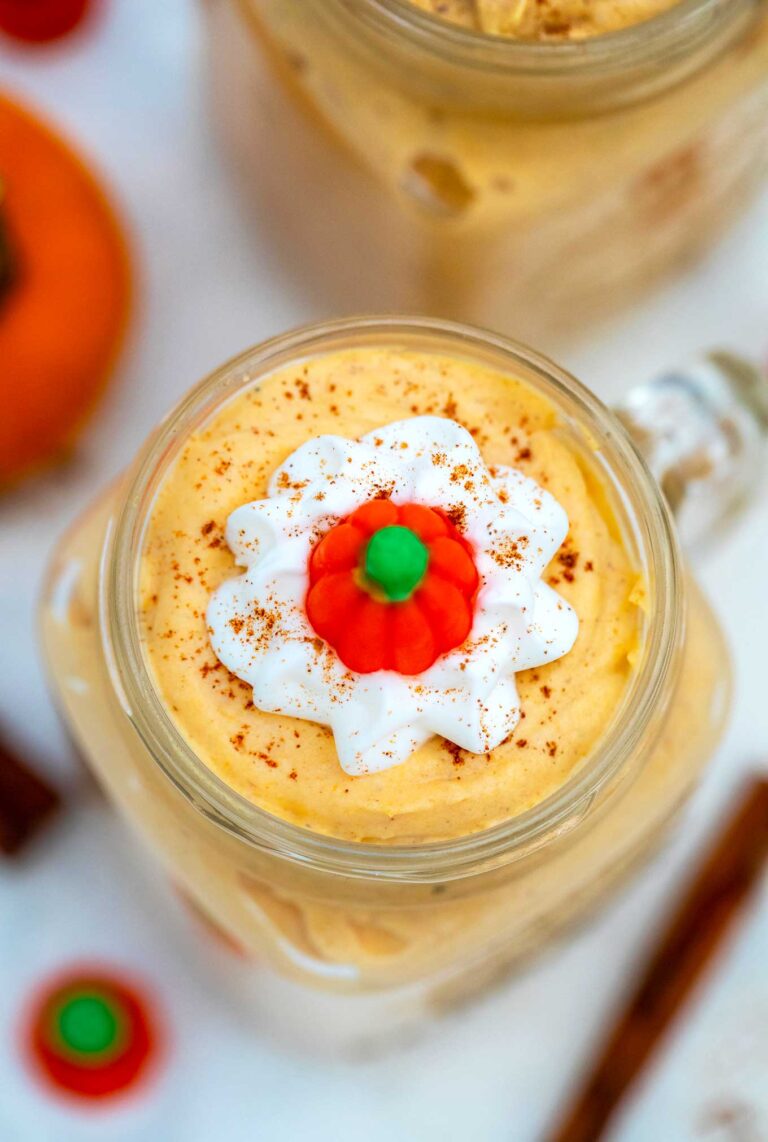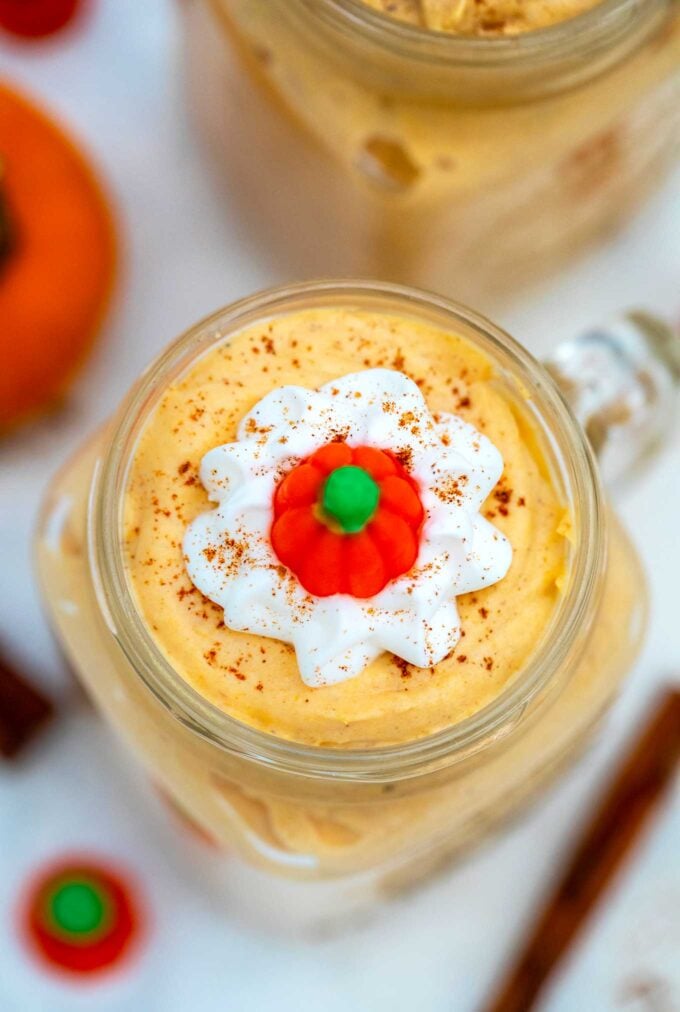 Can you make Pumpkin Mousse in advance?
Yes! In fact, it becomes much more flavorful as you let it chill for longer. And it becomes denser, too! Make this about 2 to 3 days in advance, cover it with plastic, and refrigerate.
How to Store:
Simply refrigerate it covered in plastic and it will be good for a few days. But, you must not freeze it.
Anything with cream does not freeze well as the cream may separate and when thawing, it becomes runny.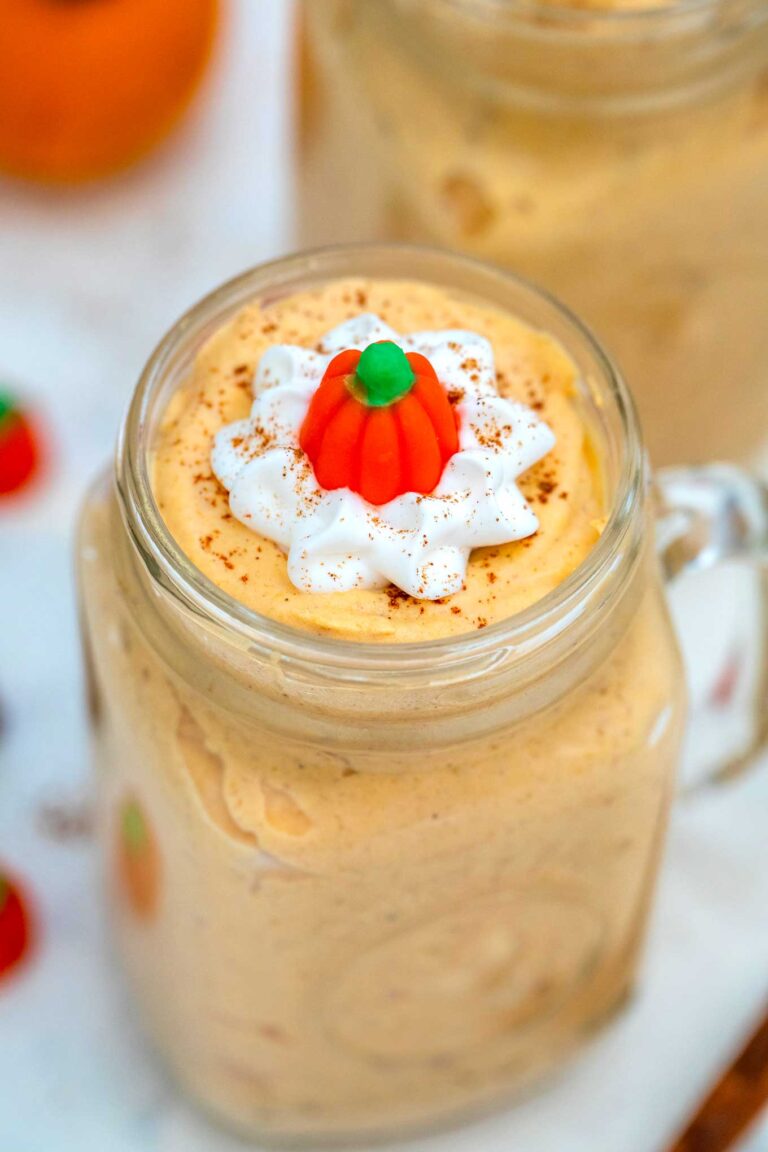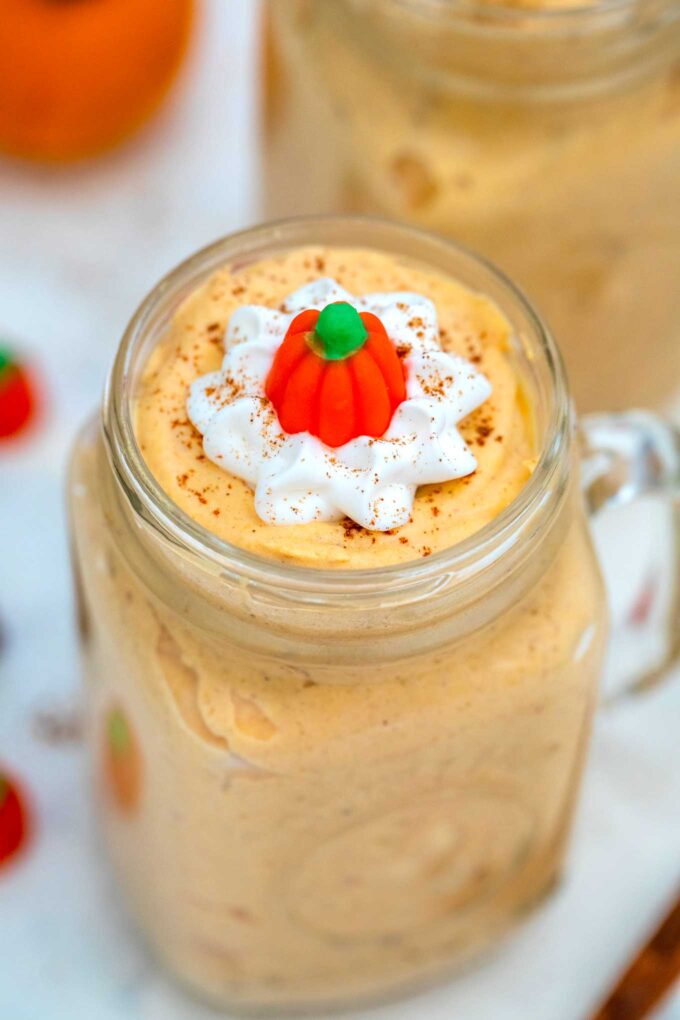 Recipe Tips:
To serve, you can put portions in small cups, ramekins, or wine glasses for a nice and elegant presentation.
Eat it with graham crackers! It's delicious!
Top it with whipped cream and a dash of cinnamon, or some crumbs of graham crackers, candy pumpkins or gingersnaps cookies.
Transfer it to a piping bag before storing it in the fridge. Once ready to serve, just pipe!
You can prepare this with or without eggs.
Replace maple syrup with granulated sugar-free sweetener to lessen the carbs.
Save Recipe
Author: Catalina Castravet
Serves: 4 servings
Prep time:

30

minutes
Total time:

30

mins
Ingredients
1 3.4-oz. package instant vanilla pudding
1/4 teaspoon nutmeg
1/2 teaspoon cinnamon (plus more for garnish)
Pinch of cloves
1/4 teaspoon kosher salt
1 15-oz. can pumpkin purée
1/4 cup maple syrup
1 teaspoon vanilla extract
1 cup whole milk
1 1/2 cup heavy cream
Instructions
In a large bowl, whisk together dry ingredients: pudding mix, with cinnamon, nutmeg, cloves, and salt.
Next, add the milk and beat to combine.
Add pumpkin puree, maple syrup, and vanilla extract. Beat until smooth.
In another large bowl, whip heavy cream until stiff peaks form, 3 to 4 minutes. Fold two-thirds of the whipped cream into the pumpkin mixture and stir until smooth. Add the rest to a piping bag fitted with the star tip.
Spoon mousse mixture into serving glasses and top with remaining whipped cream.
Garnish with a sprinkle of cinnamon and candy pumpkin before serving.
Calories: 140 Carbohydrates: 22 Protein: 5 Fat: 4 Saturated Fat: 2 Cholesterol: 12 Sodium: 214 Potassium: 255 Fiber: 1 Sugar: 20 Vitamin A: 303 Calcium: 199
Save Recipe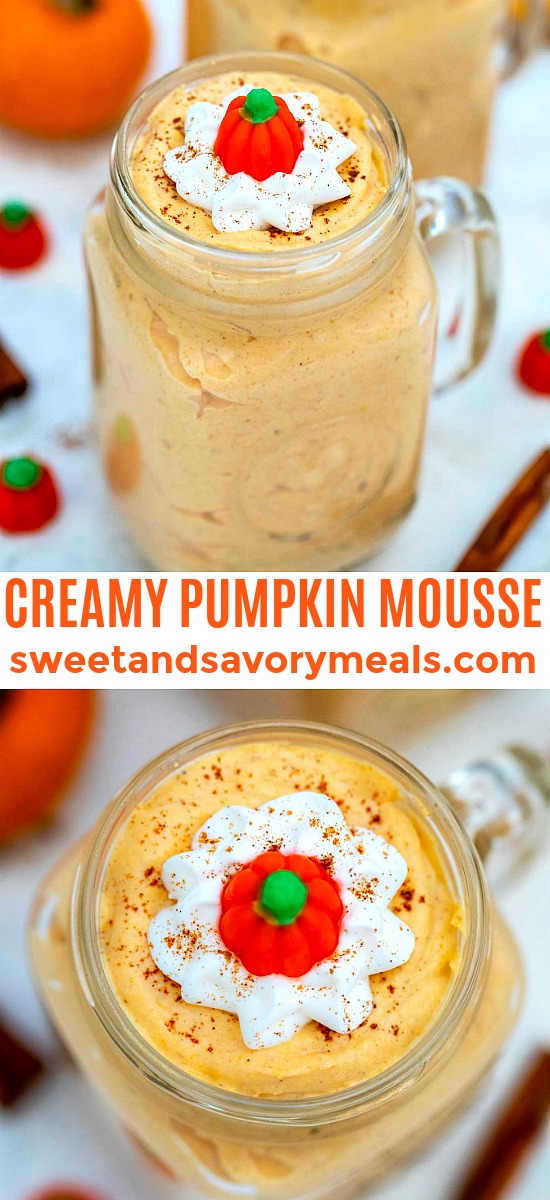 More recipes you might love