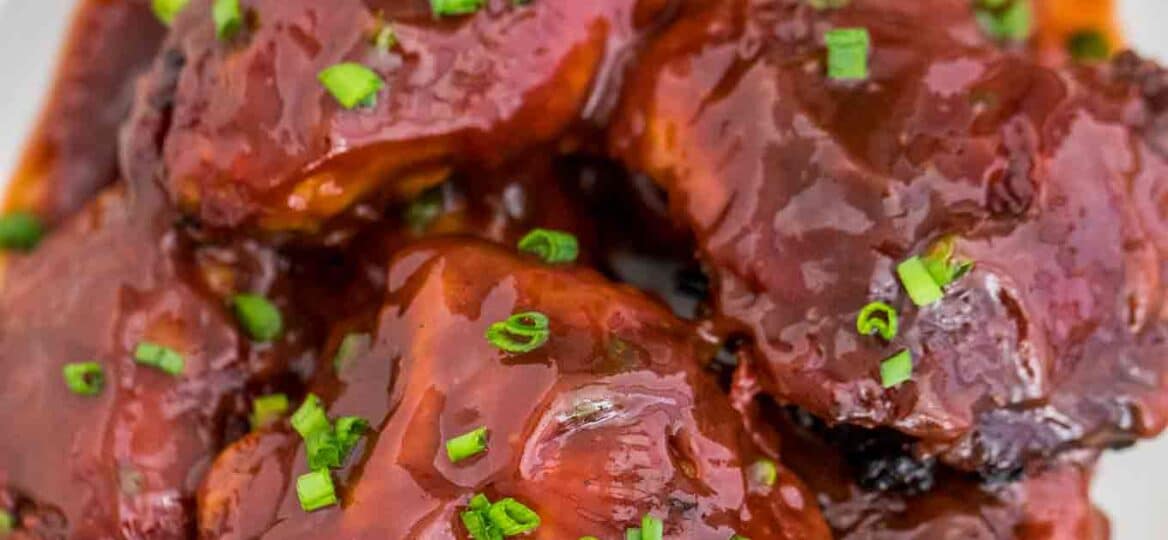 Instant Pot BBQ Chicken
Instant Pot BBQ Chicken is juicy and tender, made in just a fraction of the time. Cooked in BBQ sauce and broiled to crispy perfection.
Pressure Cooker recipes are super easy to make and incredibly convenient. You can make this Pulled Pork and Ribs in just a few hours! Check our full collection to decide what you will cook next.
Instant Pot BBQ Chicken
Instant Pot BBQ Chicken recipe is one of the easiest recipes you can make in the IP. The recipe is made of a delicious homemade sauce and chicken cooked to tender and juicy perfection it.
To make it even better, after the meat is cooked in the sauce, you should broil it to make it crispy. We recommend serving it smothered into more sauce with corn on the cob on the side and some mashed potatoes.
WHY MAKE INSTANT POT BBQ CHICKEN?
First, it is super easy and convenient to make.
Second, the cooking time is reduced by a lot compared to grilling or baking it.
Equally important is that the prep time is minimal!
Also, the result is fall-off-the-bone meat.
How do you make Homemade BBQ Sauce?
We have the best and easiest recipe for you. The sauce turns out amazing and can be used on pork, chicken, ribs or to make baked beans.
Ingredients:
Brown Sugar
Ketchup
White Vinegar
Water
Dry Mustard
Worcestershire Sauce
Smoked Paprika
Garlic Powder
Liquid Smoke
Salt and Pepper
Hot Pepper Sauce
Directions:
The first step is to add all the ingredients to a blender or food processor. Next, blend until smooth. After that, stir and set aside.