Crispy Baked Chicken Legs [Video]
Baked Chicken Legs are tender, juicy, and perfectly caramelized! Have perfectly seasoned chicken legs for a quick dinner with just a few basic ingredients!
On a lazy day, this is my go-to recipe! All I need to do is season the meat, pop it in the oven, and wait for it to cook! If you are feeling pressed with time, this is a great recipe to do. Here are some other easy oven recipes that you can also try: Oven Roasted Sweet Potato Fries, Baked Buffalo Wings, and Cheesy Hashbrown Casserole.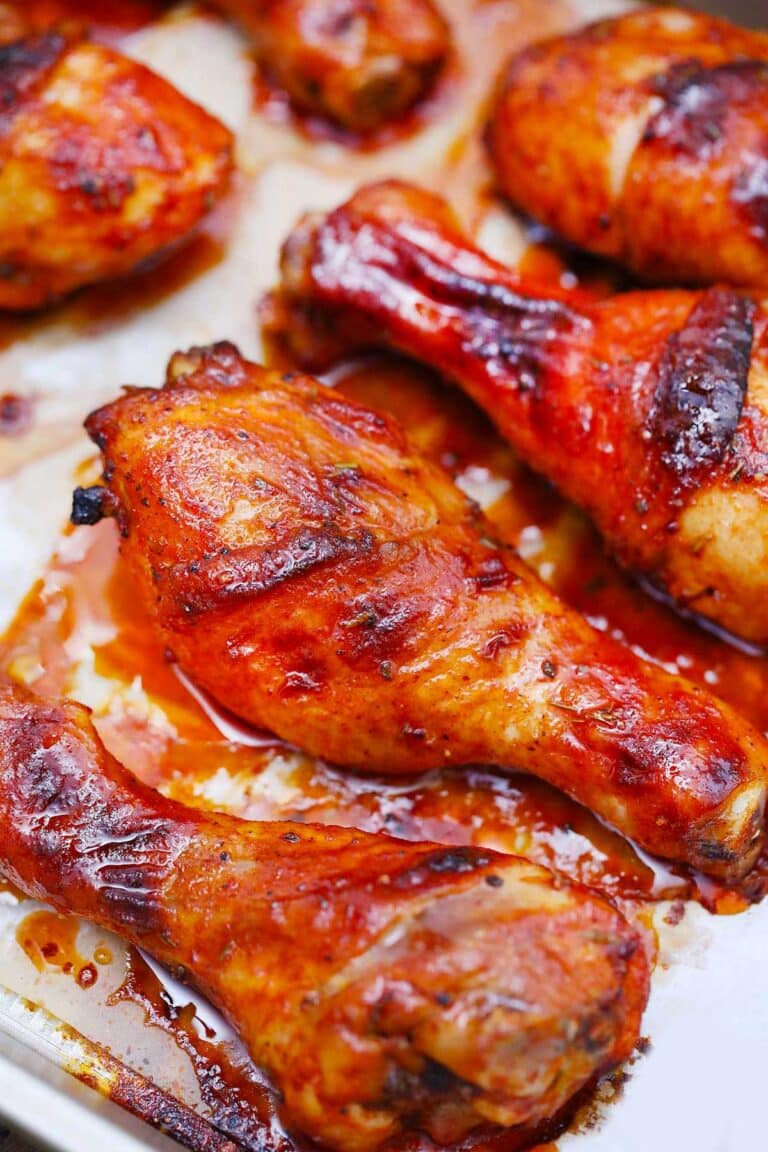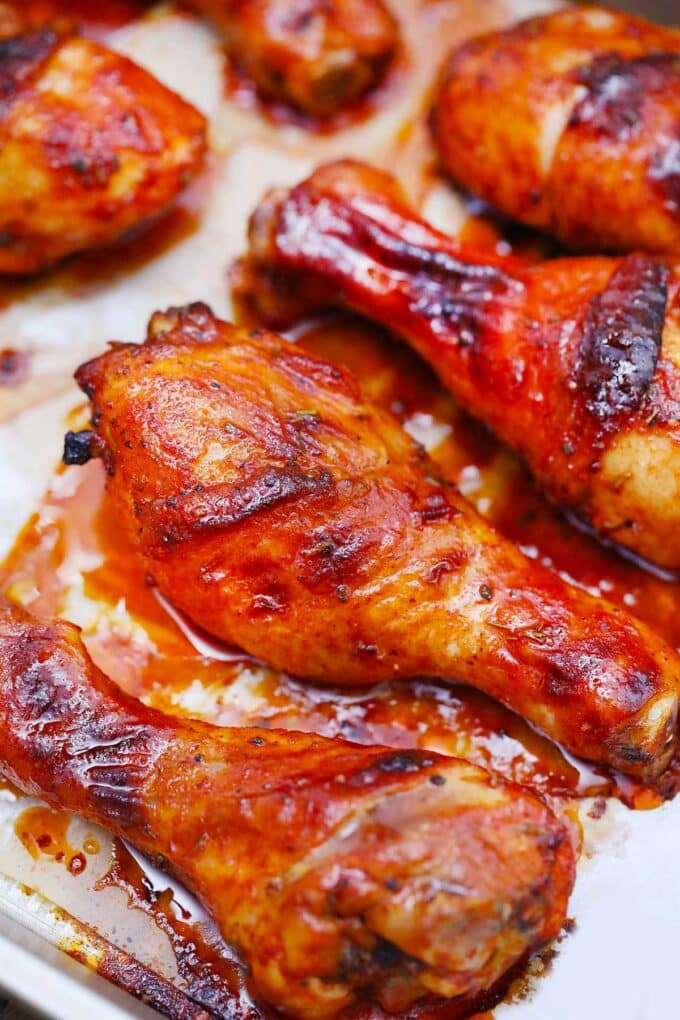 Baked Chicken Legs Recipe
Baked Chicken Legs are easy to cook, delicious, and healthier than their fried counterparts. Instead of deep-frying, cooking the meat in the oven offers another solution that has less oil, but equally satisfying!
Yes, they are not your favorite white meat, but you need to try this recipe. In this recipe, the skin becomes crispy, yet the meat remains juicy and tender.
They are easier to deal with than breasts. White meat is easier to dry out than drumsticks or thighs. Hence, cooking with these is more forgiving which makes these parts ideal for high-temperature cooking.
The high temperature is required for the skin to crisp up. But do not worry because the fats in these parts are enough to keep them moist and tender through the cooking.
Try it and you will surely love them, just like how kids in my family do!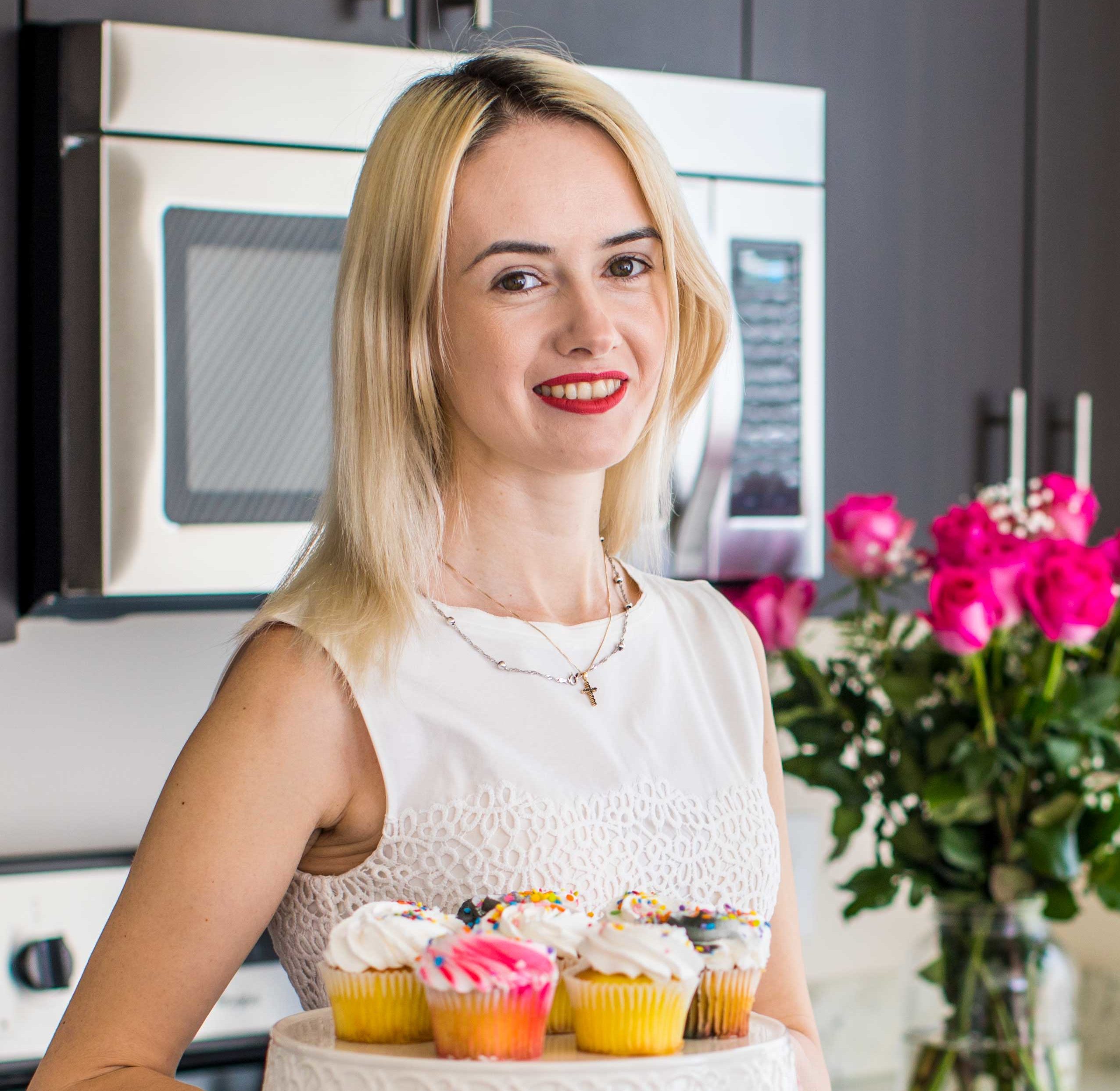 Follow us on Pinterest for more delicious recipes!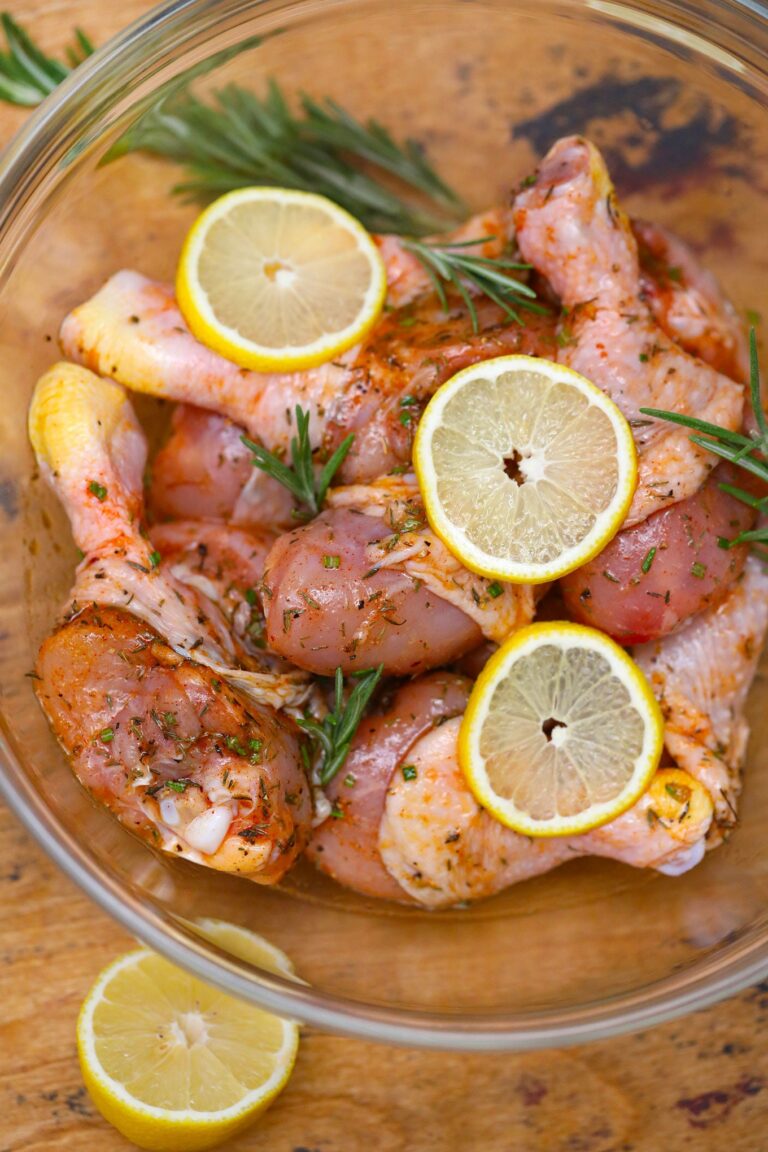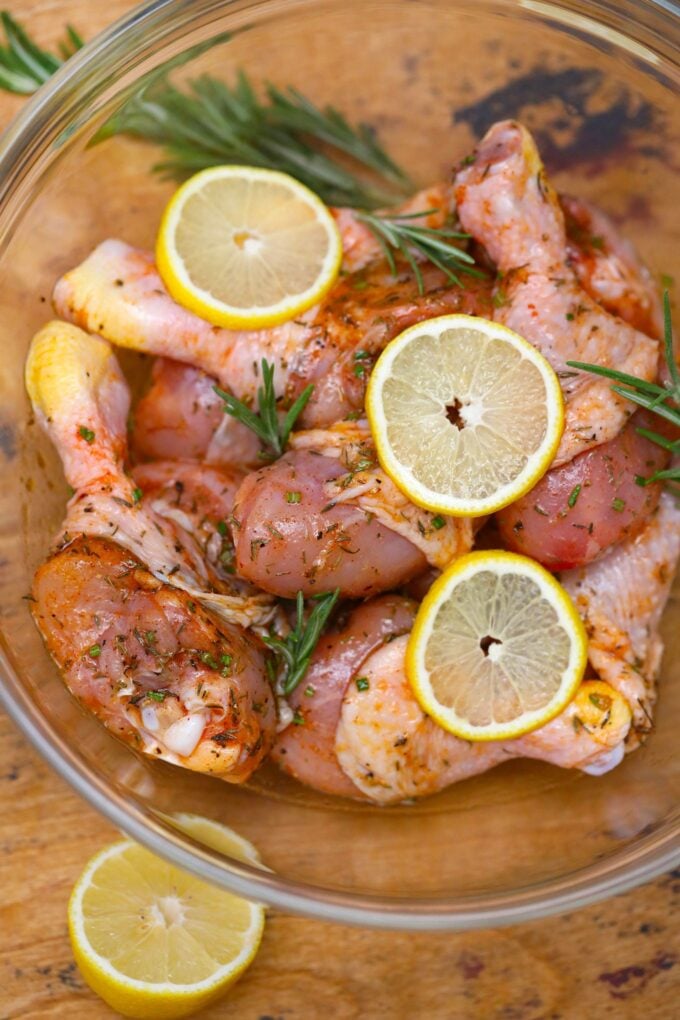 Should I marinate Chicken drumsticks?
There are confusing answers to this question. Others would recommend marinating them to tenderize the meat. However, some would say that the acid in the marinade toughens the proteins in the meat on the second-hour mark of marinating.
So, what I do is to simply toss the ingredients with the mixture and skip the marinating process altogether. Besides, chicken, in general, is easy to season and marinating longer than about 30 minutes will add no value.
For this recipe, I combine the oil with the lemon juice which I find refreshing. If you are marinating with an acid like the lemon juice, you must add oil to somewhat lessen the toughening effect of the acid to the protein.
How to bake chicken legs?
Prepare the oven: Preheat it to 400 degrees Fahrenheit.
Season: In a bowl, mix the liquid ingredients and add in the poultry. Toss until evenly coated. Then, add in the rest of the ingredients and toss again.
Bake: Put in the oven to cook for 40 to 45 minutes until golden brown. The meat should read 165 degrees Fahrenheit for food safety. If you find that the skin is not yet crispy, then, you can broil for another minute.
Serve: Garnish and serve while they are still crispy!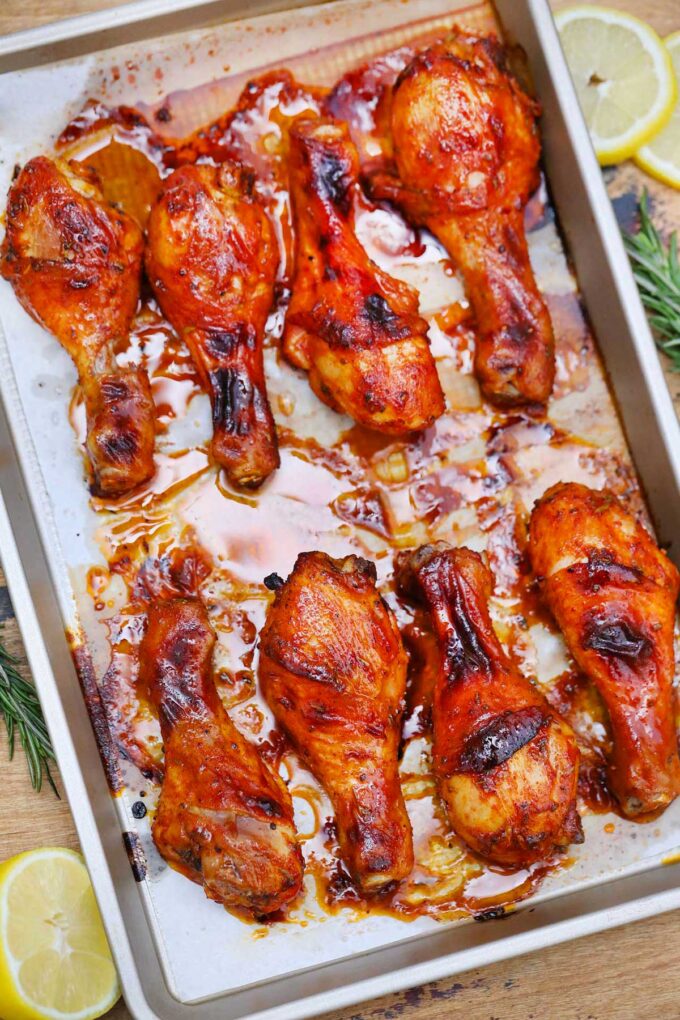 How long to bake Chicken Legs
The answer depends on how hot the oven is when you bake our bone-in chicken legs. Here is a guide:
at 400 degrees Fahrenheit: Cooking will be 40 to 45 minutes.
at 375 degrees Fahrenheit: Cooking will be 45 to 55 minutes.
at 350 degrees Fahrenheit: Cooking will be 50 to 60 minutes.
At what temperature are chicken legs done?
As long as the juice runs clear and not bloody, and the internal temperature reaches a safe temperature of 165 degrees Fahrenheit, then, they are safe to eat and are technically done.
What to serve with Baked Chicken Legs
You can pair this dish with other dishes that are rich in fiber or carbs like grains. Here are some suggestions: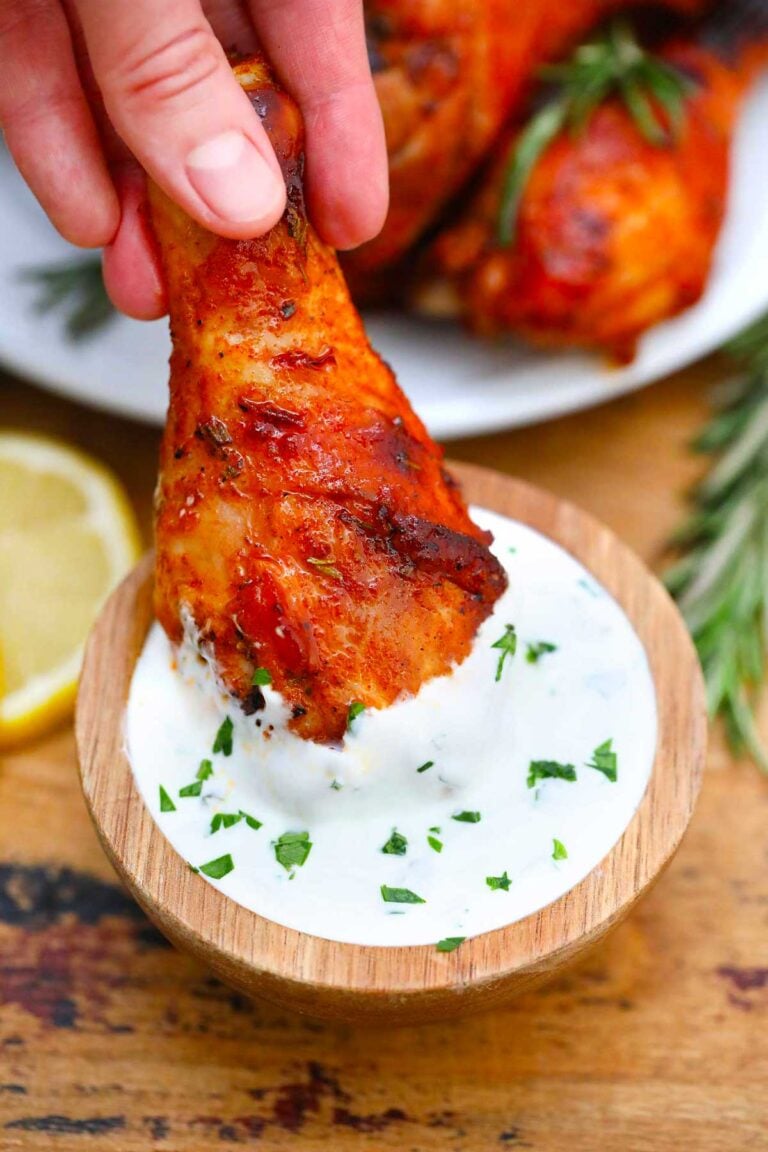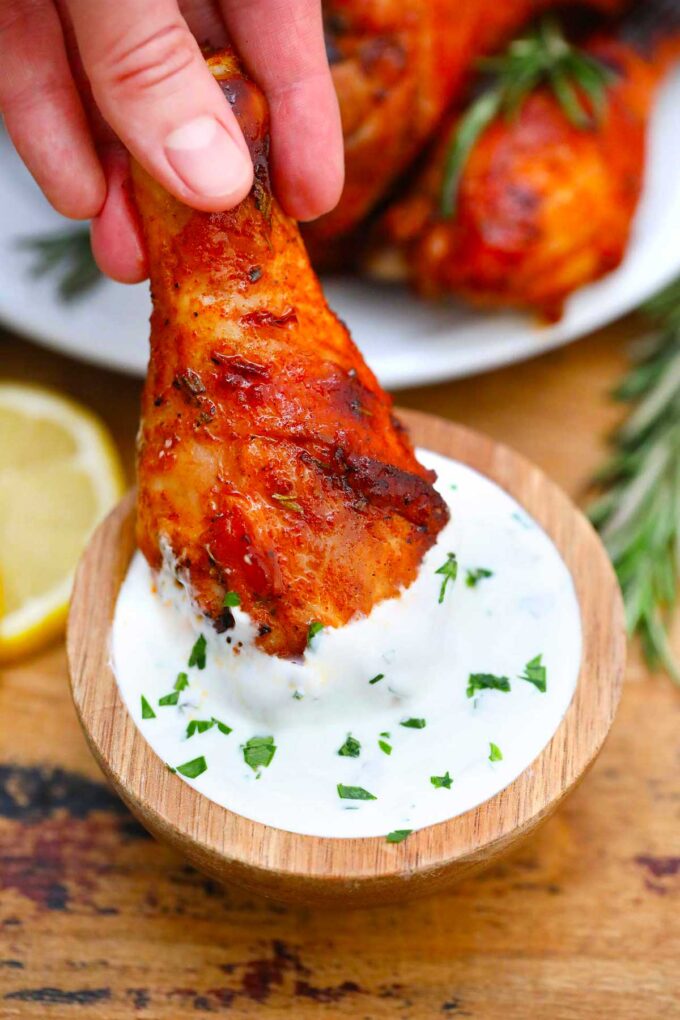 How to Store Baked Chicken Legs:
Refrigerate: In the fridge, they will stay good for up to 4 days kept in an airtight container.
Freeze: Once frozen, they can stay good for up to 4 months. Keep them in heavy-duty freezer bags. To reheat, thaw them first overnight in the fridge.
Recipe Tips:
Place a sheet of parchment paper or a lightly greased foil on the baking sheet for an easy clean-up.
In using the oven, make sure that the temperature setting is correct by using a thermometer.
Also, to make sure that the safe internal temperature of 165 degrees Fahrenheit has been reached, use a thermometer. Pierce through the meat with it ensuring that it does not touch the bone for an accurate measurement.
Save Recipe
Crispy Baked Chicken Legs
Author: Catalina Castravet
Serves: 3 servings
Prep time:

15

minutes
Cook time:

45

minutes
Total time:

1

hr
Nutrition information
Calories: 729 Carbohydrates: 15 Protein: 43 Fat: 55 Saturated Fat: 13 Cholesterol: 240 Sodium: 219 Potassium: 576 Fiber: 1 Sugar: 12 Vitamin A: 1386 Vitamin C: 4 Calcium: 29 Iron: 2
Save Recipe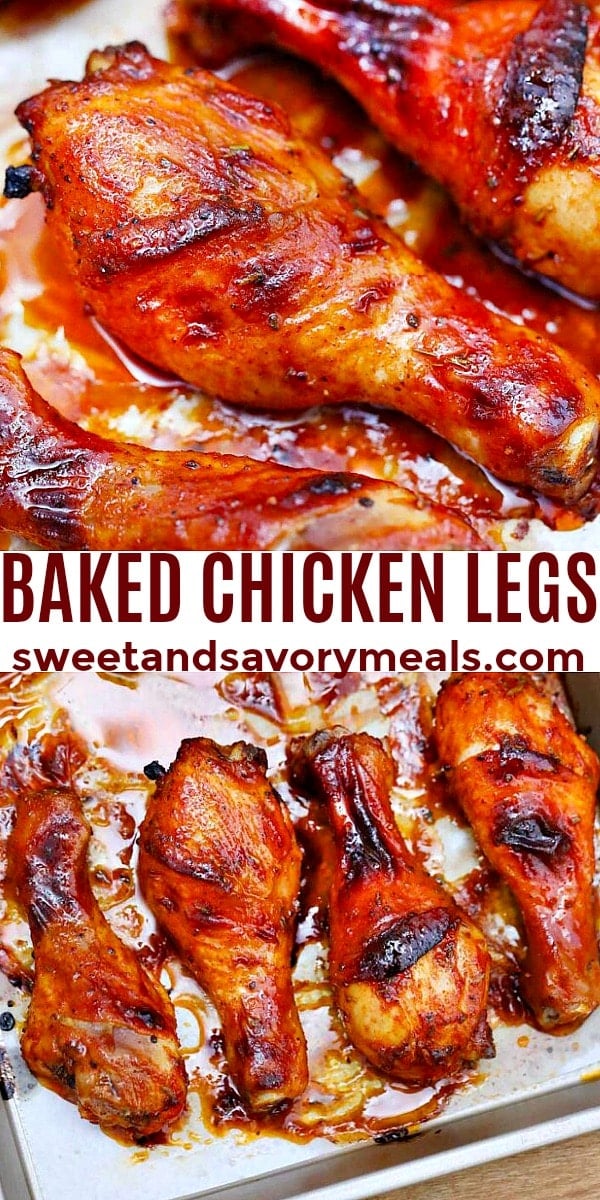 More recipes you might love