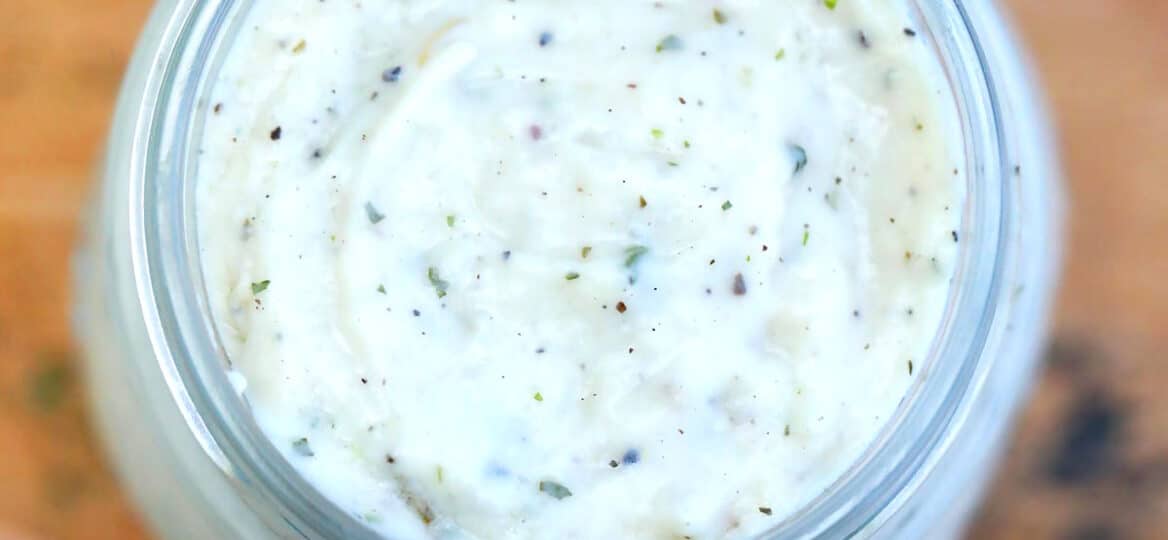 Condensed Cream of Chicken Soup [Video]
Cream of Chicken Soup is a classic pantry staple that can be used as a base for soups and casseroles. This childhood favorite remains to be a must-have in every home!
Wondering what other kinds of food are essential to be found in a pantry? Check out how I make, Cream of Mushroom Soup, Golden Syrup, and Plum Jam to stock up in your kitchen.
Condensed Cream of Chicken Soup Recipe
Cream of Chicken Soup is something that every person is familiar with. Most households like to stock on ingredients to make one so that they could use it as a base in many other recipes.
Even during rainy days, I find a bowl of this quite relaxing. There is something about this time-honored recipe that just brings calming energy.
Even children love this stuff. Even more, it truly helps that it isn't that hard to make so any request to make this is very welcome.
If you haven't tasted this, or you are looking for other easier ways to make one, you are in the right place. I am delighted to be sharing with you a part of my childhood and I hope you also find it appetizing as much as I did.
How to make Condensed Cream of Chicken Soup
Boil the liquids. In a saucepan, bring chicken broth and milk to a low boil.
Make the mixture. In another container, whisk together the flour, your desired seasoning, and another cup of milk until a thick consistency is achieved.

Bring ingredients together. Pour the mixture into the pan and stir until well combined. Stirring should be done for at least 5 to 10 minutes or when the mixture has become smooth.
Serve. Bring the boil to a stop and let it cool. You will notice that it will thicken when cooled and that is normal. Serve it warm.
How can I spice up Cream of Chicken Soup?
If you want to add a little kick to this warm dish, you can add some herbs in the mixture seasoning such as parsley. Dashing in a generous amount of ginger and black pepper also helps in getting in that.
Keep in mind that this is a thick, condensed soup, so to make it into a creamy soup, you need to add more liquid and adjust the seasoning as needed. You can also add veggies and shredded chicken to make it into a full meal.
How to serve it?
Most households, like mine, can eat this dish by itself when served in a simple bowl. However, you can also enjoy it when paired with other delicious dishes such as:
How to store Cream of Chicken Soup?
To lengthen the shelf life of this dish, you only have to store them just like salads. You need to keep them in a bowl or container made with plastic or glass.
Afterward, cover it with a lid if there is one or seal it with a plastic wrap. For convenience, I usually store it in resealable containers before letting it chill in the fridge for up to 4 days.
More delicious soup recipes:
For delights that are heartier and easier to make, make sure to take a look at some of my favorite recipes:
Recipe tips:
Make sure to get or cook a high-quality chicken broth. It affects more than 50% of the flavor of the dish which is why it is so important. For a simple and delicious variation, check out my recipe for Chicken Stock.
Add seasonings one at a time. You can put in onion and garlic powder but be sure to do it carefully as to not overpower the dish.

Browning the chicken, cooking vegetables first, and using the pan afterward to place in the mixture is a great technique. It adds flavor by deglazing the pan and using it as a base for the mixture.

Store-bought are also good however, they do not have the same nutritional value as a homemade one. So, if you are feeding somebody who is sick, make sure to cook one personally.