Chipotle Cilantro Lime Rice (Copycat) with Video
Chipotle Cilantro Lime Rice is a flavorful level-up side dish that is healthy, fluffy and is easily a crowd favorite. Learn this recipe and you will never cook it any other way!
If you want to try making other Mexican dishes, check out our recipes for Chicken Tostadas, Fish Tacos, and Pico De Gallo.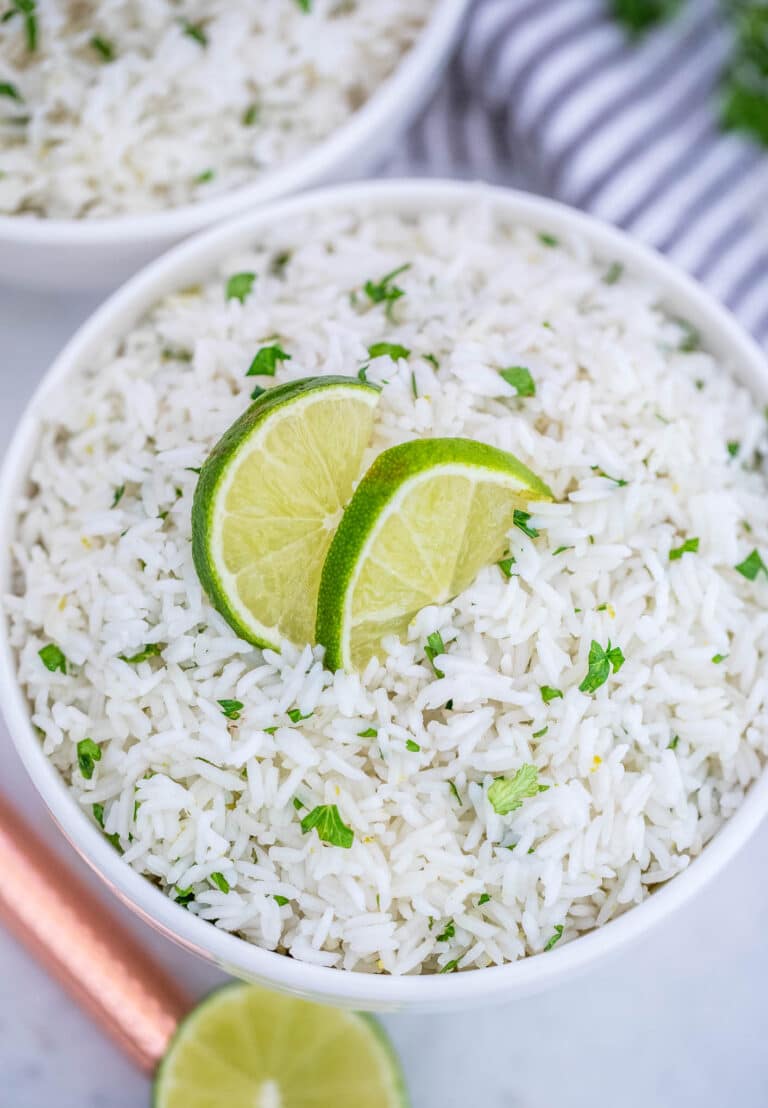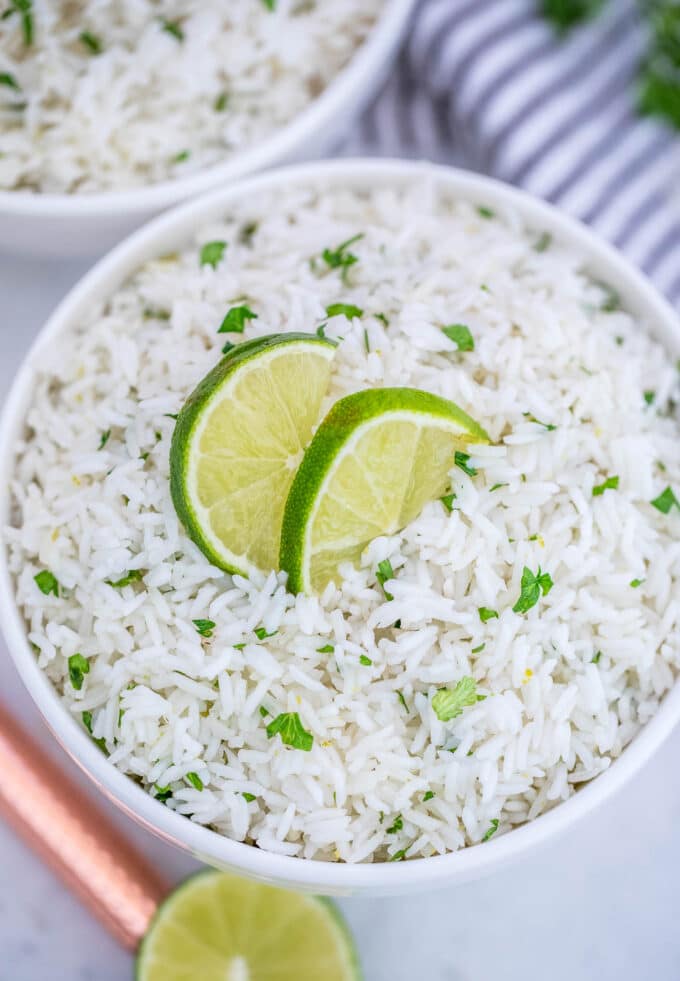 Chipotle Cilantro Lime Rice Recipe
This Chipotle Cilantro Lime Rice is perfectly flavored. It actually makes any dinner complete. You can never go wrong with serving Mexican food in a party, and making it at home just brings the flavors to a whole new level.
I often find myself craving it. Since I can't always go to Chipotle, I decided to replicate this dish at home. It tastes exactly like the original version and is also much cheaper to make it on your own.
All you need is a few simple steps described below, and you will learn how to cook a perfectly fluffy, and flavorful rice. With fresh ingredients like cilantro herb, fresh lime juice and a small amount of oil, this side dish will become your family's favorite!
What is Chipotle Cilantro Lime Rice?
To be exact, this is rice flavored by cilantro herb and lime. It comes as part of the dish whenever you order a burrito or burrito bowl at Chipotle. And this is the copycat version of it.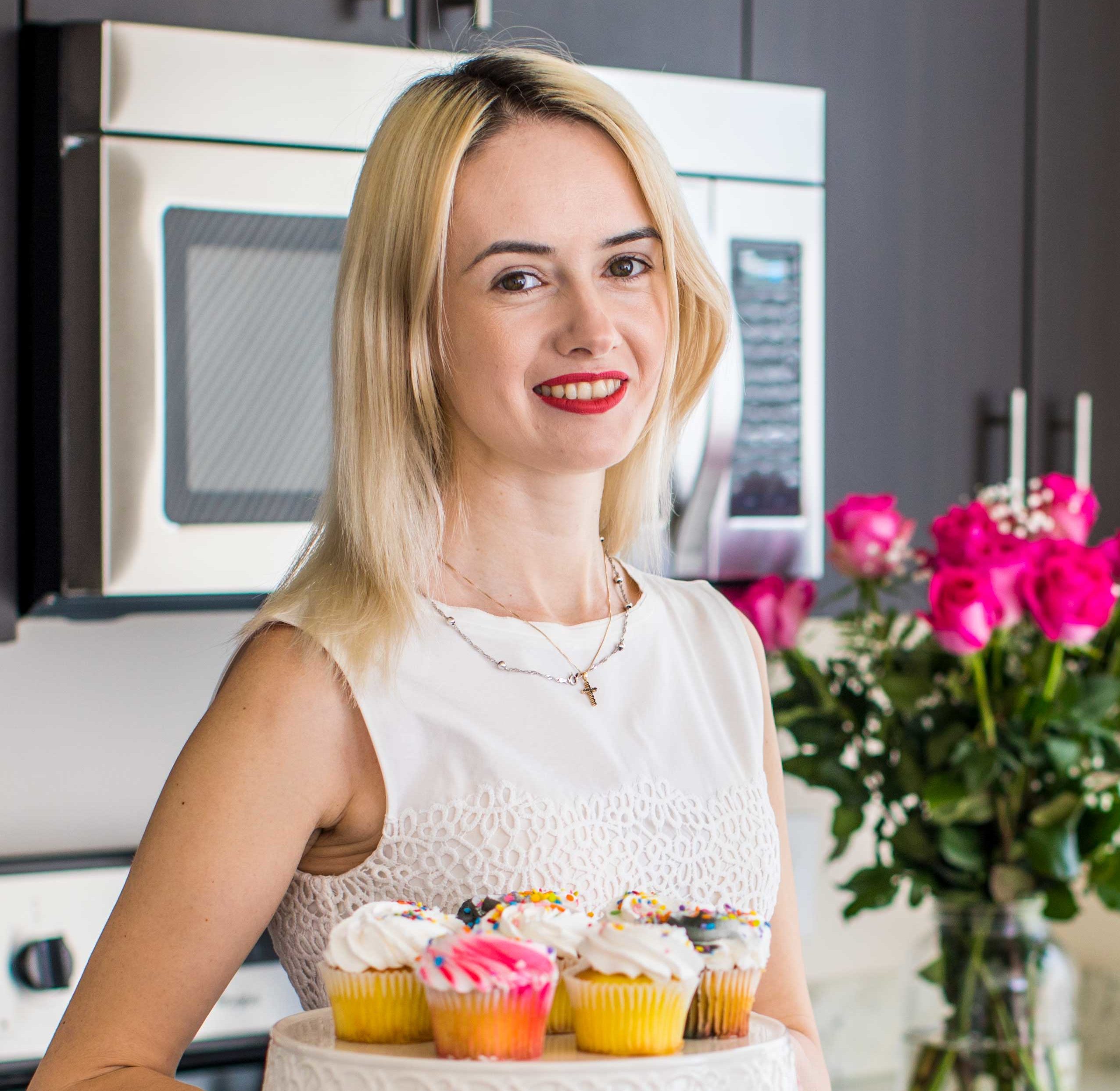 Follow us on Pinterest for more delicious recipes!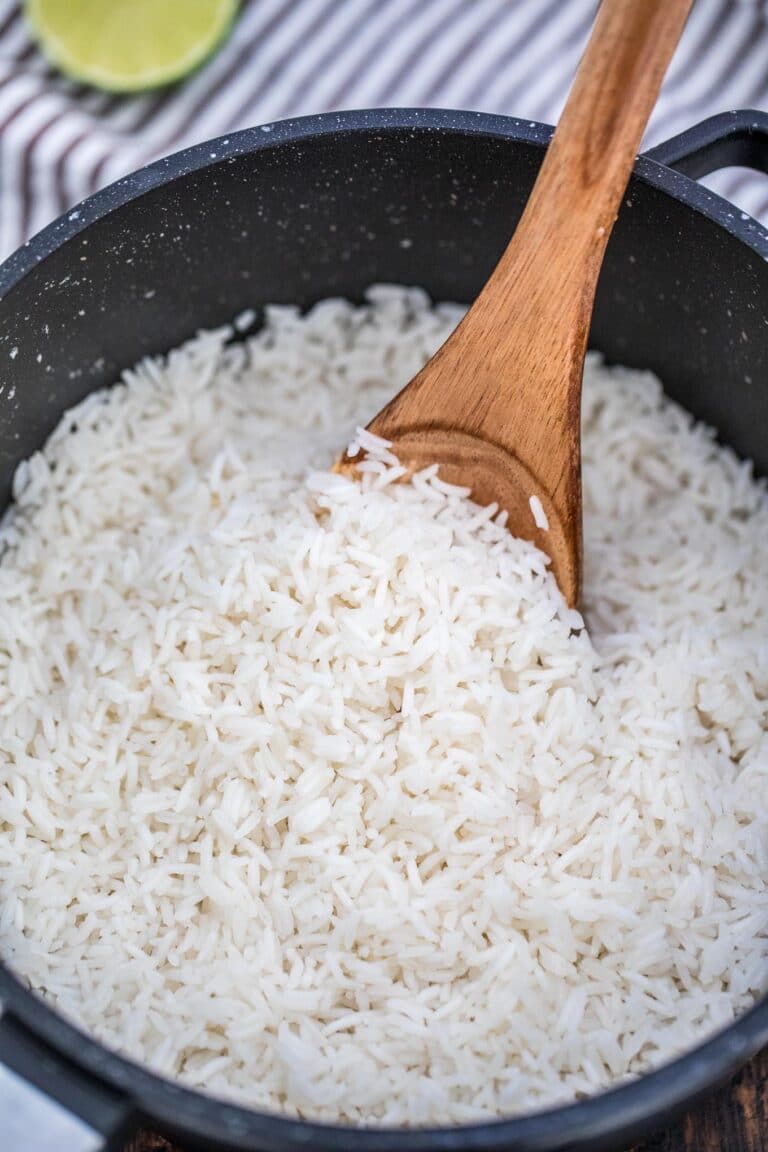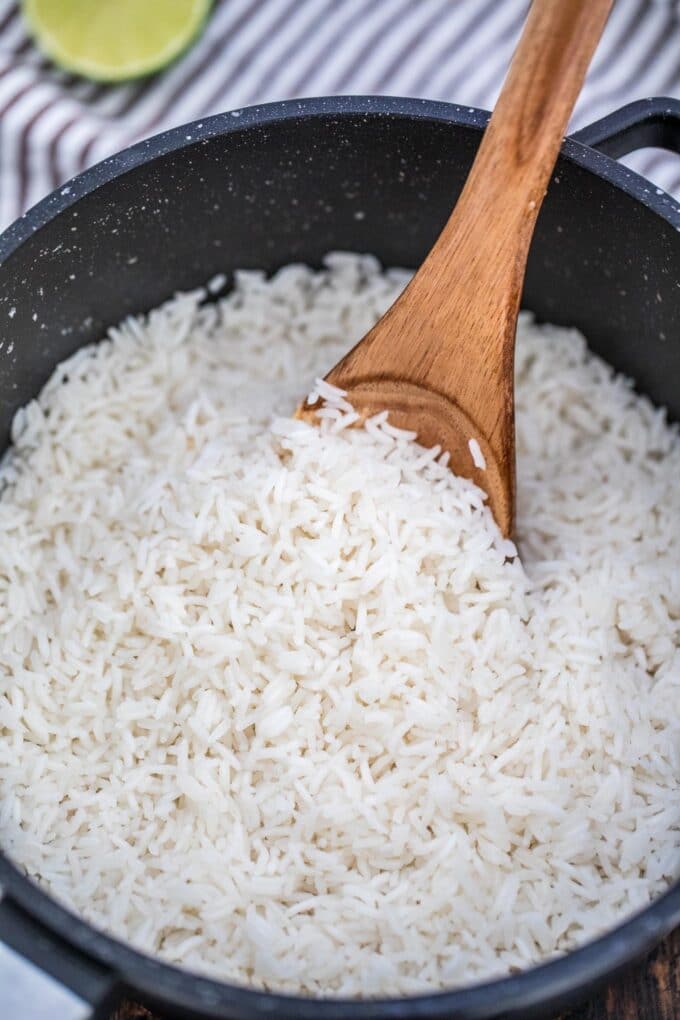 What do you need to make Chipotle Cilantro Lime Rice?
You need the following ingredients:
Basmati rice – this is the desired type, as is more flavorful and perfectly balanced
1 Bay leaf
Cilantro
Freshly squeezed lemon or lime juice
Lime zest (optional)
Olive oil
Salt
How do you make Chipotle Cilantro Lime Rice?
This easy recipe requires just a few simple steps listed below. Also, watch the recipe video tutorial attached.
First, rinse the Basmati rice well. Next, cook it by simply adding water in the pot. Do not forget to add a small amount of oil and salt. Let it boil.
Once the water skims, make sure to lower the heat level. Let it cook for about 15 minutes. Next, turn off the heat but let the cover sit for another 10 minutes.
Lastly, combine together chopped cilantro and lime juice. In a separate bowl, put the combined ingredients and add them to the rice. Add a bit of olive oil and mix them well.
Method 2: CHIPOTLE CILANTRO LIME BROWN RICE
You can easily make this recipe with brown rice. It is a healthier alternative, and equality delicious. The only difference will be the cooking time.
Bring 2 cups of brown rice and 4 cups of water to boil. Then, reduce heat to low and cover for about 35-40 minutes, or until all of the water has evaporated.
2 cups of it make for about 16 servings.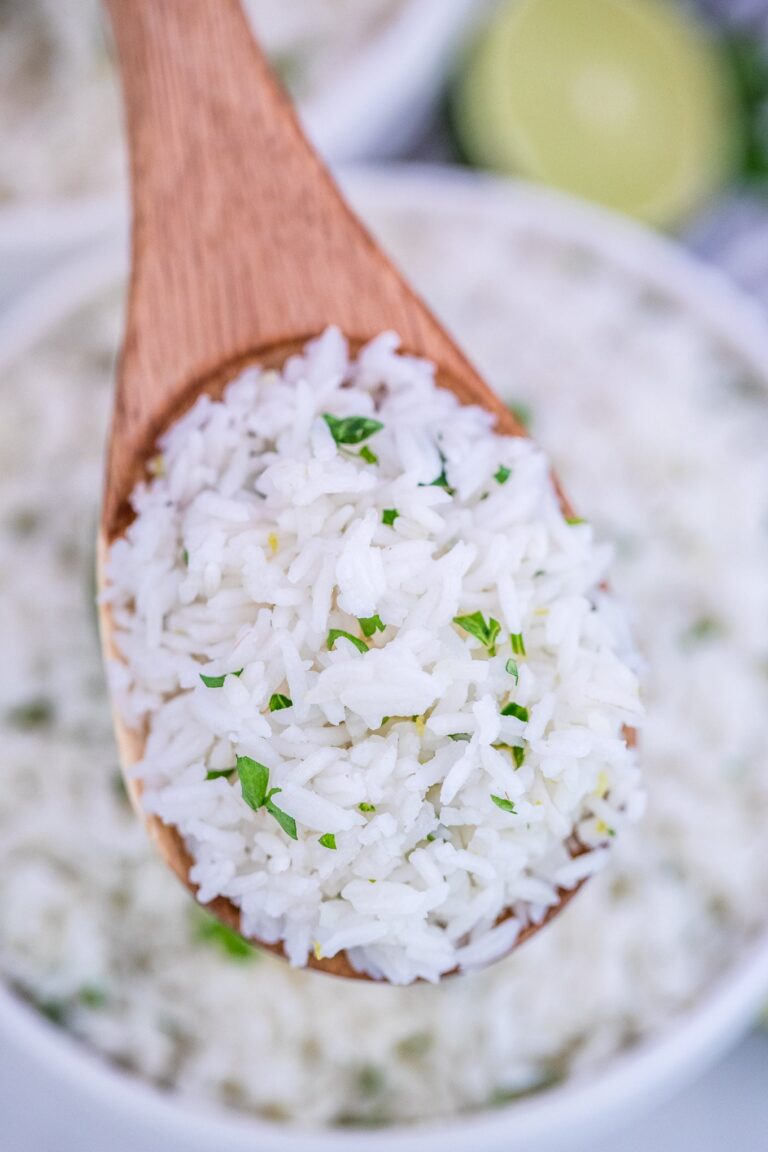 How to cook Chipotle Cilantro Lime Rice in a rice cooker?
All you need to do is to rinse the rice, and then and water to it and place it in the cooker. We suggest adding salt, 1 bay leaf, and olive oil as well. Then, turn it on, and let it cook.
Please note, that pretty much all the rice cookers are different, and the cooking time will vary based on that. Therefore, it is best to follow the manufacturer's instructions and set the time according to that. The cooking time should be about 30 minutes.
Once done, use a fork to fluff it up. Then, follow the same procedure to mix it with the fresh ingredients in a separate bowl.
How do you cook rice in an instant pot?
Making it in the Instant Pot is a great alternative. It will only take 3 minutes to cook in an Instant Pot as it uses high pressure. To find out how to make it in the Instant Pot click on this link.
What is the difference between Basmati and Jasmine rice?
They are both aromatic varieties of white rice. When cooked, Basmati one is longer, slimmer and does not clump. Jasmine is softer but also denser. Between the two varieties, we recommend using Basmati to perfectly copy this dish from Chipotle.
HOW MANY CUPS OF RICE WILL 1 CUP UNCOOKED RICE MAKE?
1 cup of uncooked white rice makes 3 cups of cooked.
1 cup of uncooked brown rice makes 4 cups of cooked.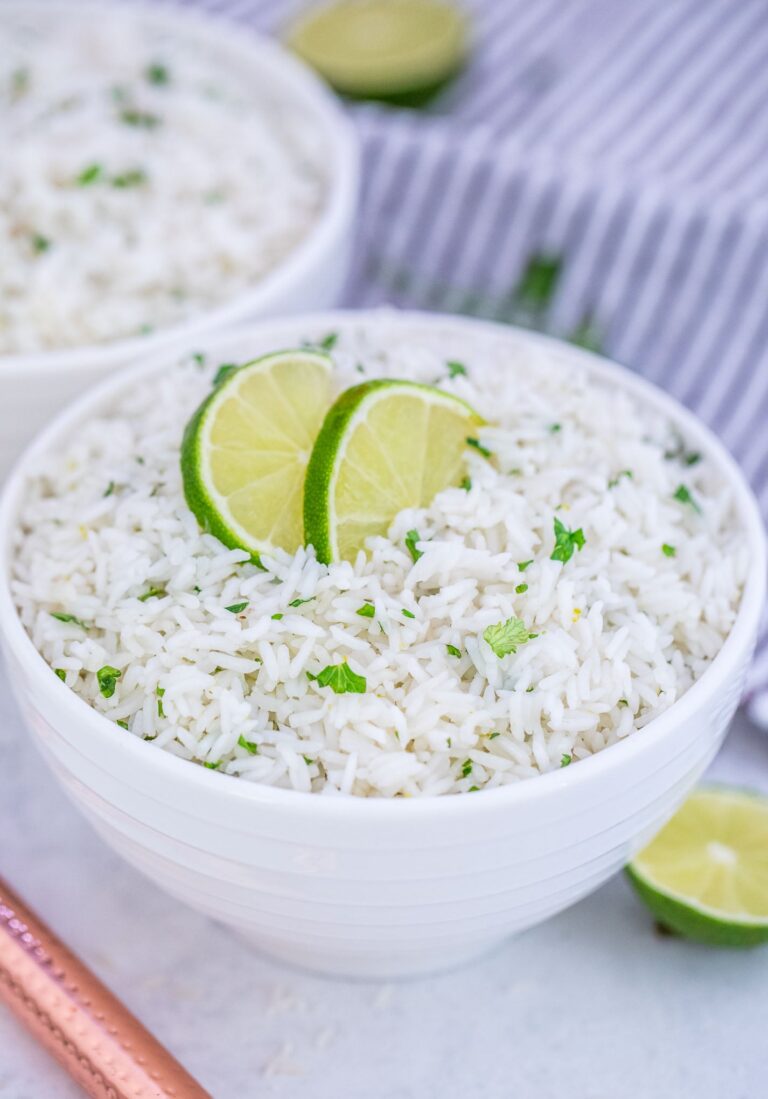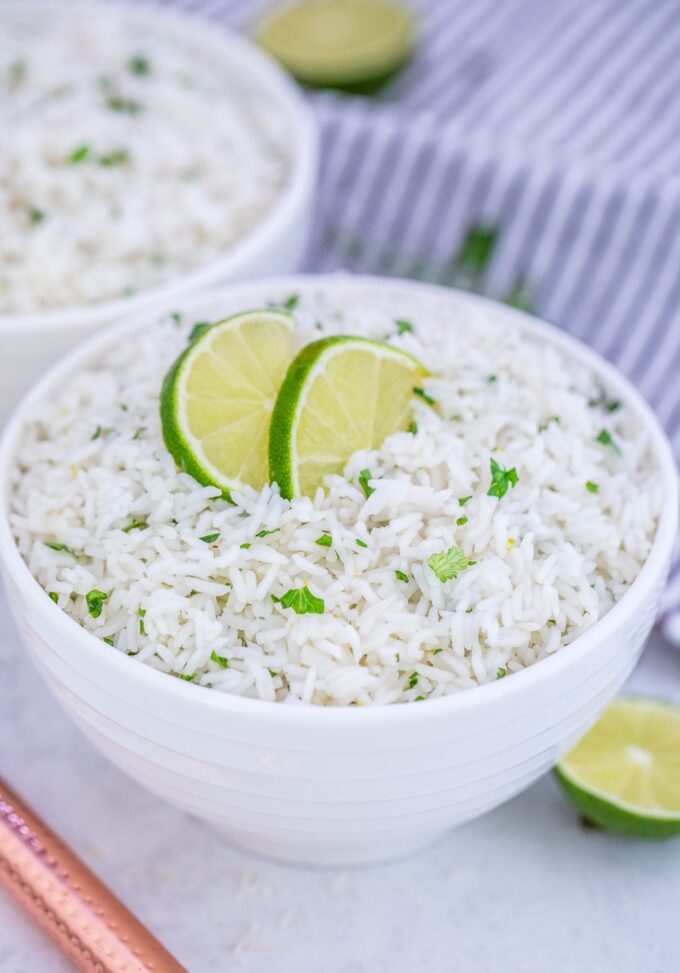 How to make the rice fluffy?
It is very important to rinse it 2-3 times before cooking. Make sure you put the right amount of water in the pan. The ratio should be 2 cups of water to 1 cup of Basmati white rice. Use a fork to fluff it up a bit once cooked.
What to serve with chipotle lime rice?
This is the perfect side dish to share with:
Can you freeze it?
Yes, you can! Put it in a plastic ziplock bag or an airtight container before putting it in the freezer. It will last for up to 2-3 months.
Also, to defrost it, simply remove it from the freezer. Put it right away in the microwave and add a small amount of water.
Recipe Tips
For enhanced flavor, you can saute it with butter for 2-3 minutes before cooking. Also, this will level up the aromas and make it extra rich.
Serve it with ground beef or chicken and black peas to make the dish a perfect copy.
For a twist, you may cook it in a light chicken broth instead of plain water. This will definitely give a different flavor and kick to the meal.
Also, you can use brown rice for healthier options. Rinse it thoroughly. Then make sure to soak it in water for 30 minutes before cooking for a softer finish.
Save Recipe
Chipotle Cilantro Lime Rice Copycat Recipe
Author: Catalina Castravet
Serves: 6 servings as a side dish
Prep time:

15

minutes
Cook time:

15

minutes
Total time:

30

mins
Ingredients
2 cups basmati rice (unrinsed)
3 cups water
1/2 teaspoon salt
2 tablespoons olive oil (divided)
3 tablespoons finely chopped cilantro
2 tablespoons fresh lime juice
1 tablespoon lime zest
Garnish:
Instructions
In a small heavy pot, add rice, water, 1 tablespoon oil and salt.
Boil on high until most of the water evaporates. When the water just skims the top of the rice, reduce heat to low and cover with a lid for about 15 minutes.
Turn off heat and let the rice sit COVERED with the lid on for an additional 5-10 minutes. Do NOT uncover immediately, as the rice is still cooking.
In a medium bowl, combine chopped cilantro, lime juice, lemon juice, lime zest, rice and remaining 1 tablespoon of oil and toss until completely mixed.

Serve as is or topped with cilantro and Chipotle Black Beans.
Calories: 267 Carbohydrates: 49 Protein: 4 Fat: 5 Saturated Fat: 0 Cholesterol: 0 Sodium: 197 Potassium: 70 Fiber: 0 Sugar: 0 Vitamin C: 1.8 Calcium: 17 Iron: 0.5
Save Recipe
More recipes you might love