Baked Soft Pretzels Recipe with Video
Baked Soft Pretzels are chewy, deliciously soft, and very buttery knots, ready to devour fresh out of the oven. Enjoy piping hot with your favorite toppings and dips. Beats anything you can get at the mall!
Looking for more fun baking projects? Put your baker's hat on and try making this colorful Rainbow Bread with Sugar Icing, the BEST Chocolate Banana Muffins, and White Chocolate Lemon Raspberry Cookies!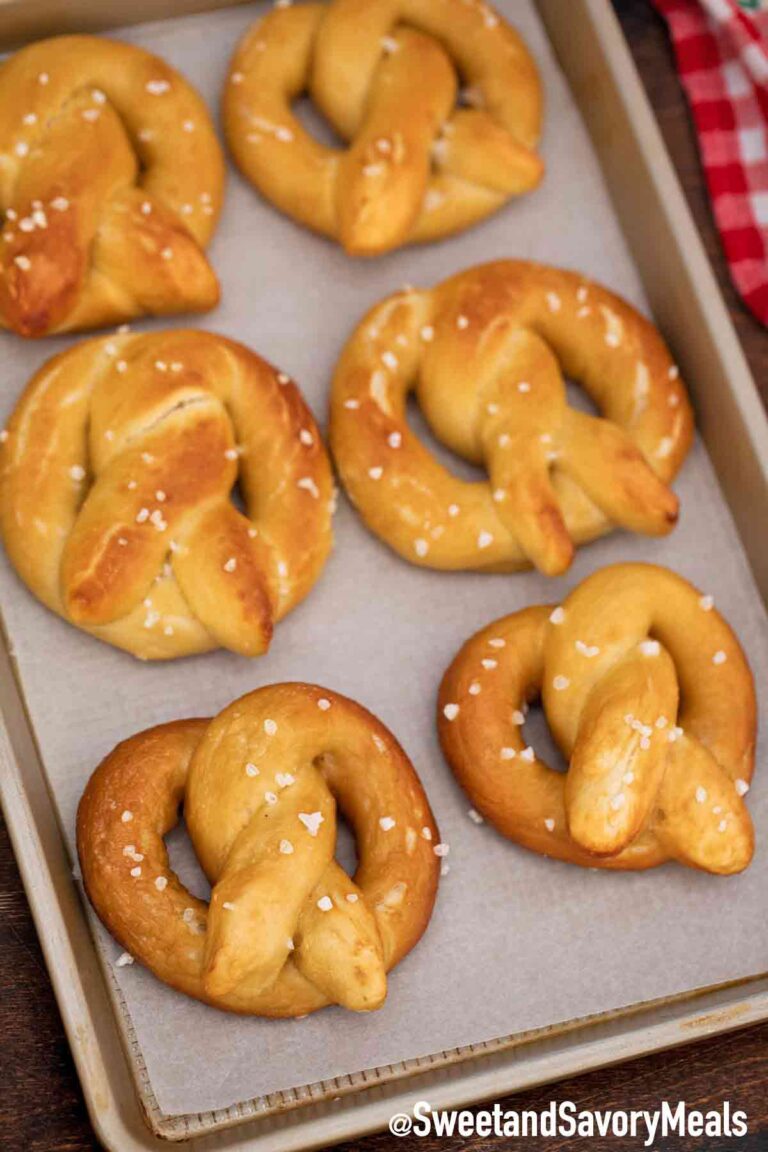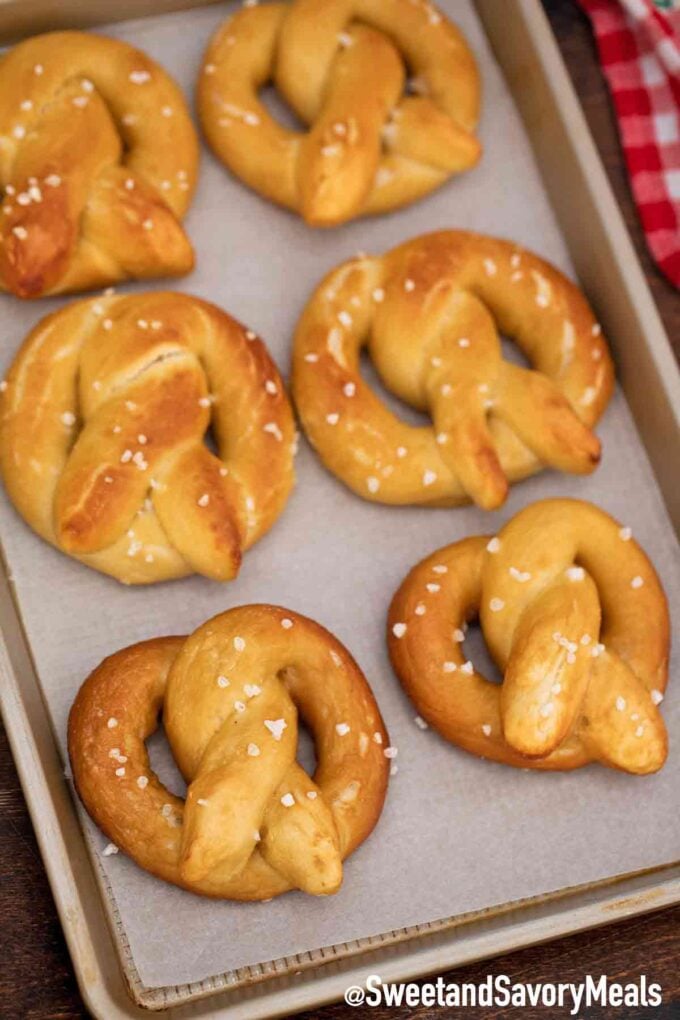 Homemade Pretzels Recipe
Baked Soft Pretzels have a soft spot in my heart. Whenever we go to the mall, their fresh-baked smell will draw me to the nearest stand. There's nothing as delicious as biting into a hot, super soft pretzel dusted with cinnamon sugar or with chunky salt crystals.
Sometimes I'd treat myself to a cheesy or chocolate dip. It's a comforting and yummy snack that even my own family has come to love.
Naturally, I wanted to try my hand at baking one of my all-time favorite treats. Imagine my delight when I discovered how easy it was! They're also so much better than anything you can buy at the mall!
What are Soft Pretzels?
They are a type of bread with a distinct, chewy texture. Not to be confused with the much harder, crunchier snack pretzels, though they do have similar flavors.
Legend says that Italian or French monks were the first to make pretzels. Every time the friendly monks had leftovers from making unleavened bread during Lent, they'd shape it into twists for neighboring children. Since then, it became a popular snack symbolizing good fortune throughout Europe.
Good thing we got lucky too! When German immigrants arrived in Pennsylvania, they brought the bread recipe with them. It's now an extremely popular American treat, commonly sold in malls, stadiums, and stands throughout the country.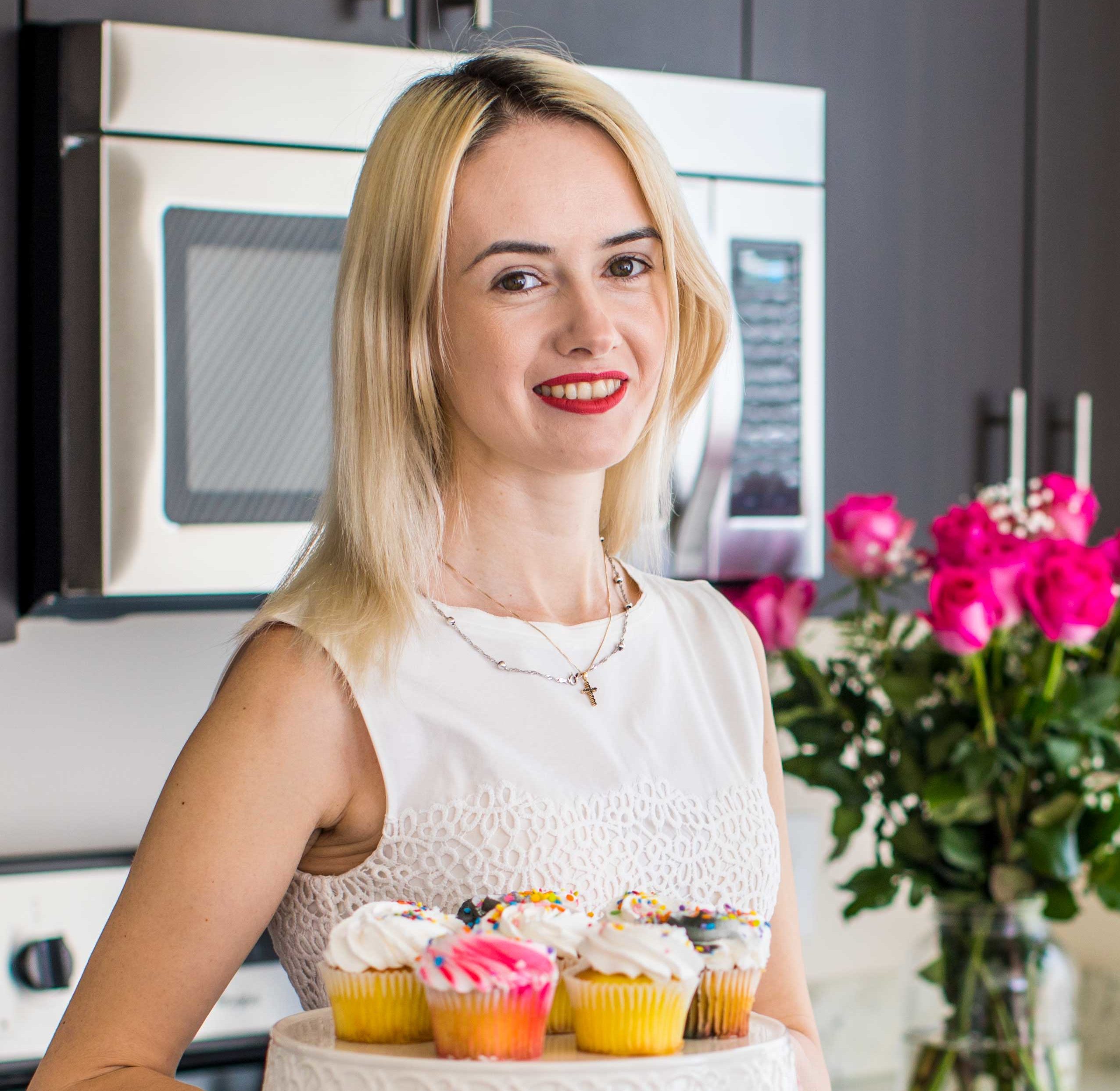 Follow us on Pinterest for more delicious recipes!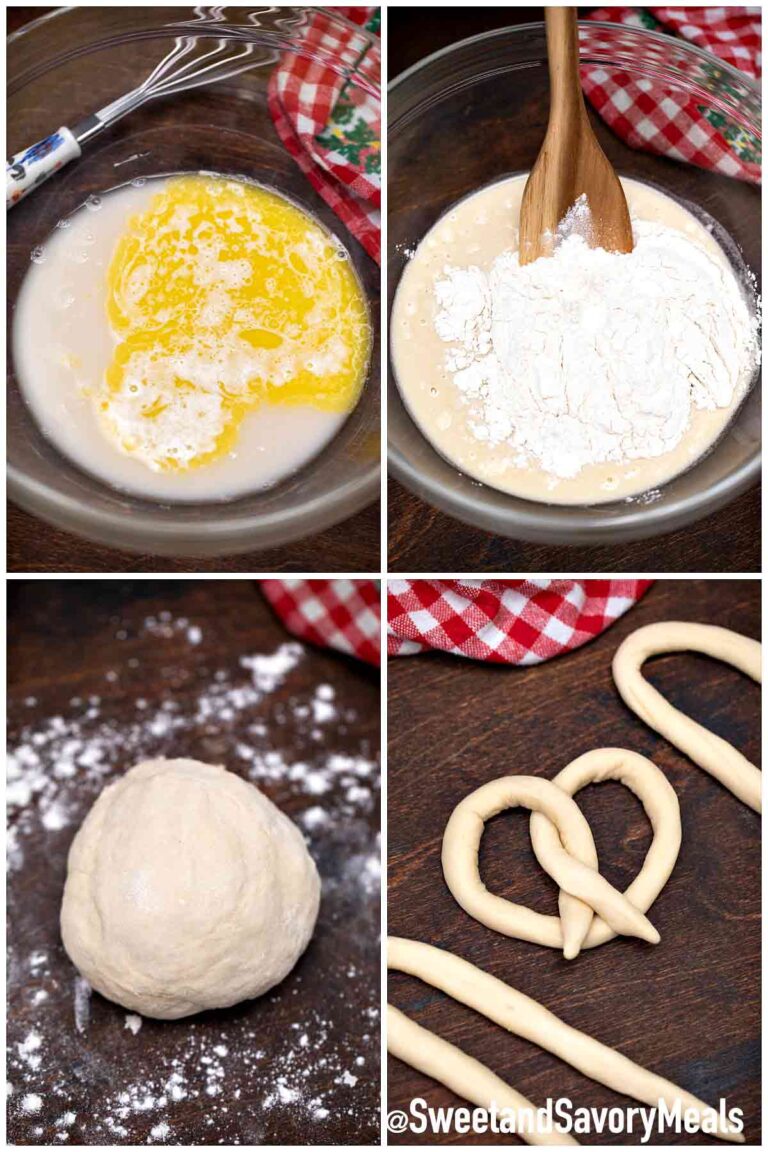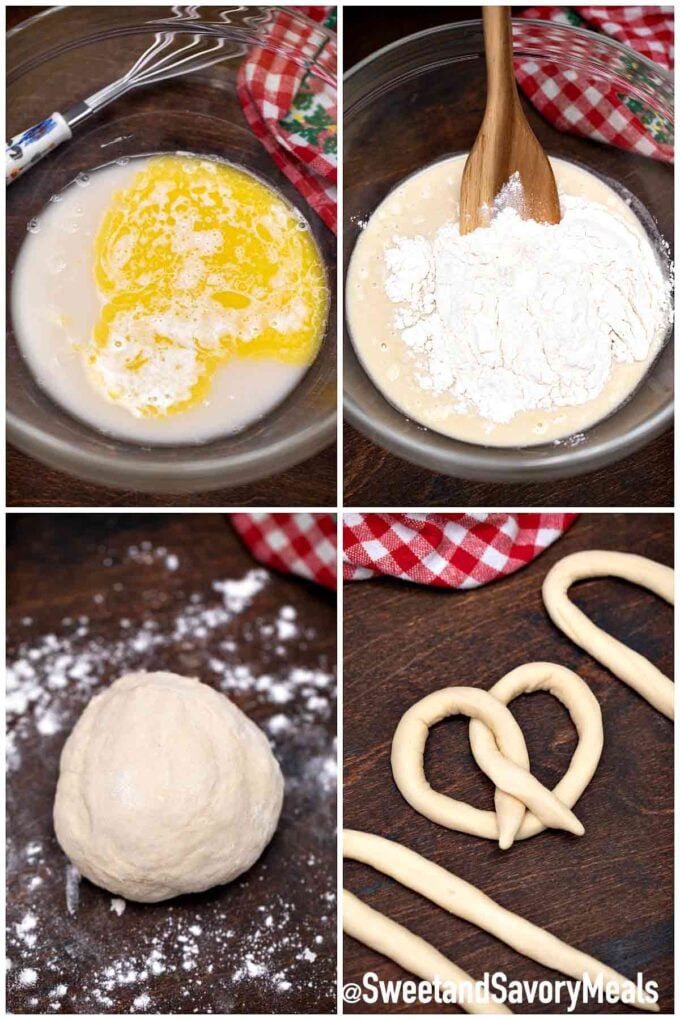 How do you make baked soft pretzels?
Form the dough. Proof yeast, then whisk in sugars, cooled melted butter, and salt. Add one cup of flour at a time, slowly, until you have a dough that holds together. Add more just until it no longer sticks. Knead, then rest.
Shape. Divide into pieces about 1/3 cup each. Form into knots.

Dip in boiling baking soda bath. Dip each piece for 20-30 seconds and no longer. Remove and let excess moisture drip.

Bake. Space out the pretzels on your sheet.

Then sprinkle with flaky salt, and bake at 400F for about 12-15 mins until fluffy and beautifully golden.
How do you shape homemade soft pretzels?
Here's how to do a classic knot. By this stage, you should have divided the dough into small pieces already. Begin by rolling one into a 20-inch rope, then fold into a U. Next, overlap the ends. Cross them again over each other. Lift ends and press firmly to the rounded part of the U.
Remember, no need to make perfect shapes! Form it into letters, stick shapes, bites, twists, and hearts if you want, and just have fun with it.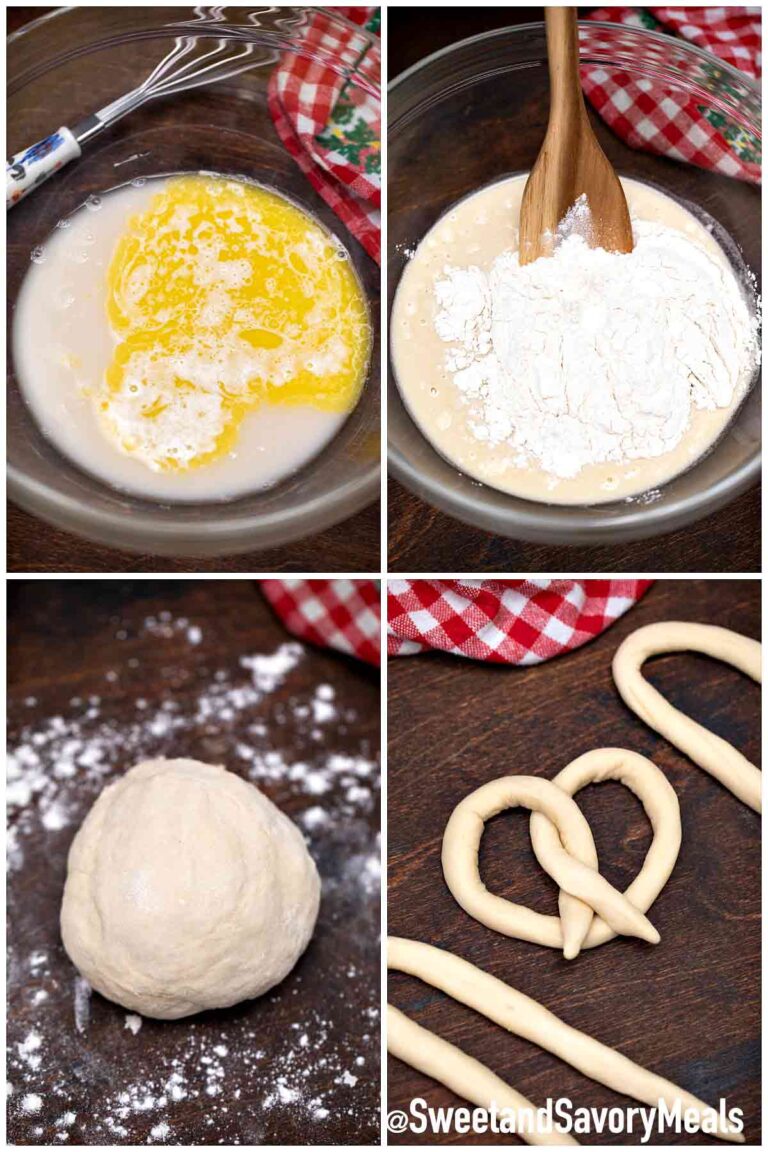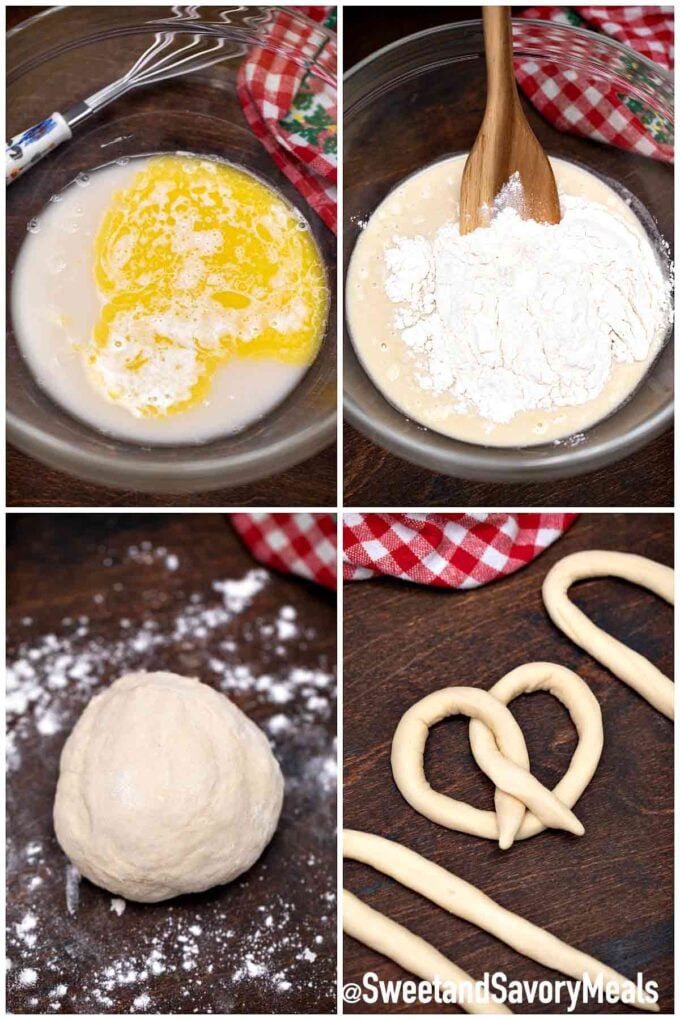 Recipe Variations:
Make it cheesy: Sprinkle the twists with cheeses like cheddar or parmesan before baking.
Try different flavors: Punch up the flavor by adding taco or Cajun seasoning along with the flour.
Enjoy it sweet: Add chocolate chips, cinnamon chips, or caramel chips.
Infuse with herb flavor: Add dried Italian seasoning into the dough.
What does a baking soda bath do for baked soft pretzels?
It turns the starch on the dough's surface into gelatin. The tougher crust prevents the surface from "springing" while baking (which most loaves of bread do).
It's the key to that unique pretzel flavor and chewiness we all know and love. Don't skip it!
How long do you bake them?
These get done fast, and only need around 12 to 15 minutes in an adequately preheated 400F oven.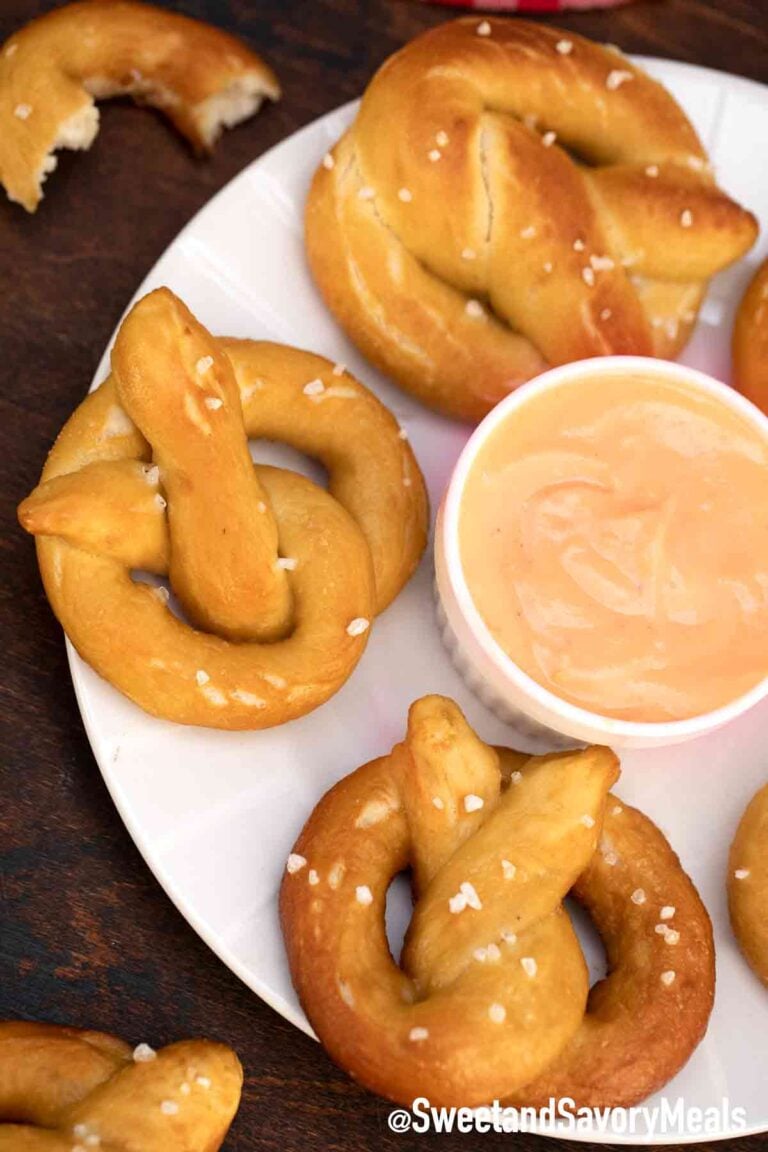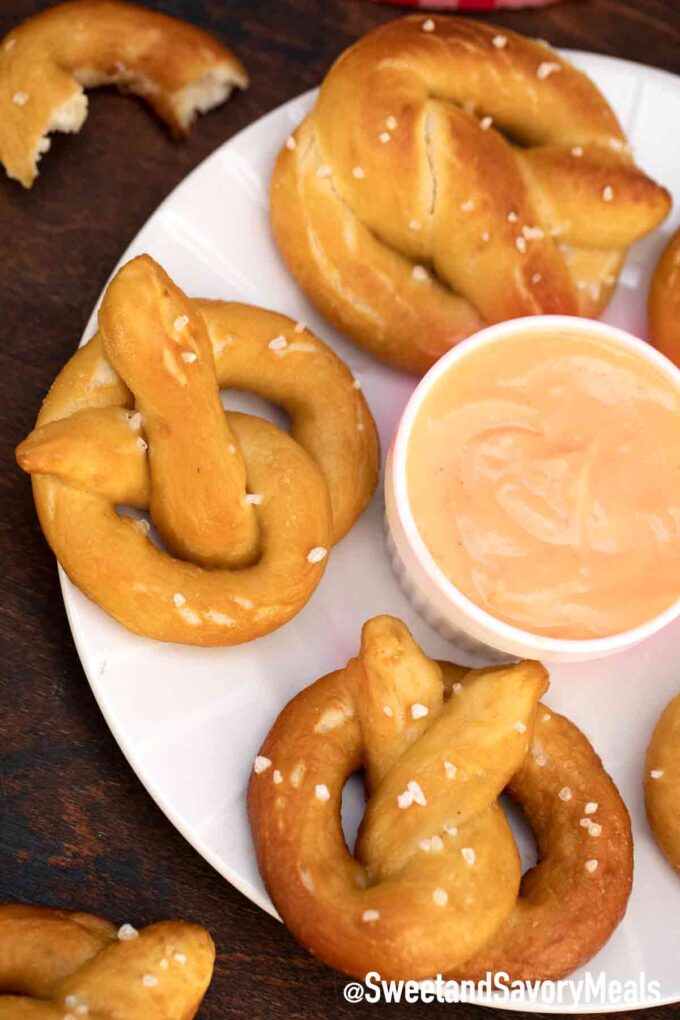 How do you know when a pretzel is done baking?
The dough will puff up and fill in the spaces between the knots. Observe the crust— once it's golden brown, they're ready to enjoy!
What to serve with soft pretzels?
They're already divine with just flaky salt on top, but these are also great for shmearing, spreading, and dunking!
It goes with virtually any dip— beer cheese dip, chocolate, balsamic olive oil, caramel, zesty honey mustard, dulce de leche, and virtually any flavor you wish!
You can also make some hearty dips for smearing on top. Try it with hot cheesy crab dip, taco dip, or this crowd's favorite buffalo crack chicken dip. You can also keep it simple with some cream cheese or a dusting of plain sugar or spiced sugar!
How to store:
You can store these in two ways: baked and unbaked. Do it by refrigerating the boiled, unbaked dough for an entire day before baking.
For storing leftovers, make sure they're cool completely. Place in a tightly-sealed container and consume within three days.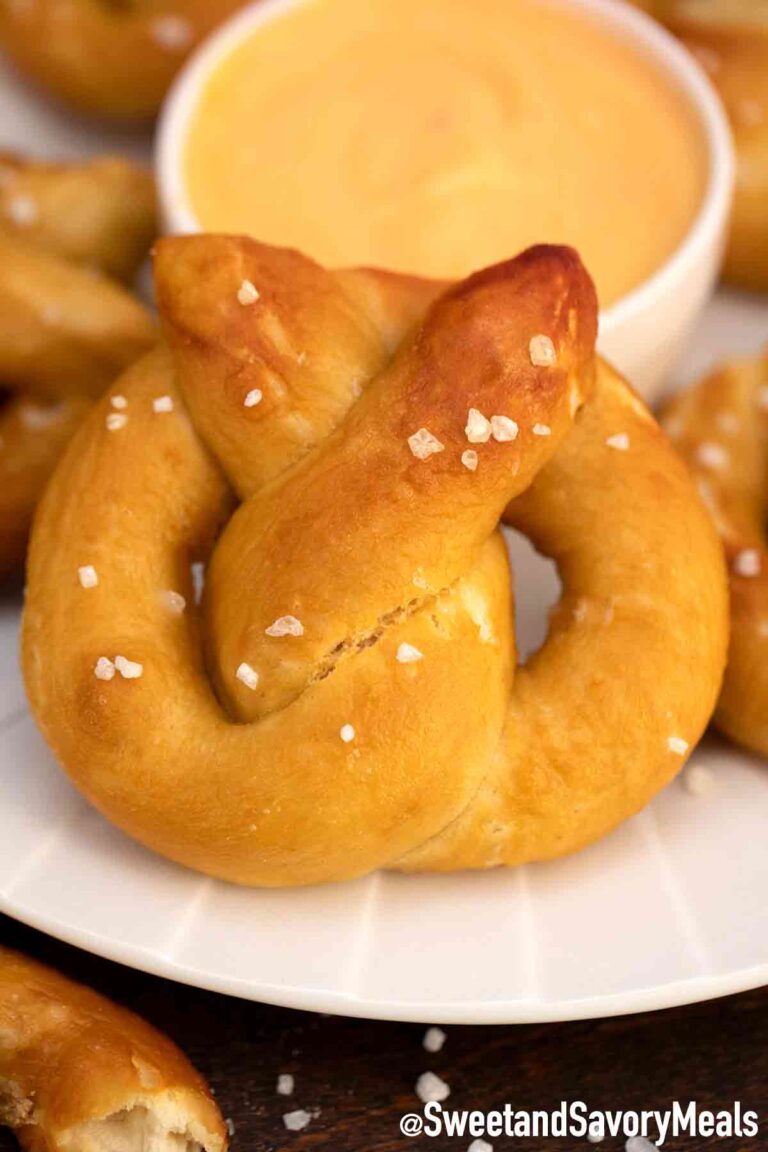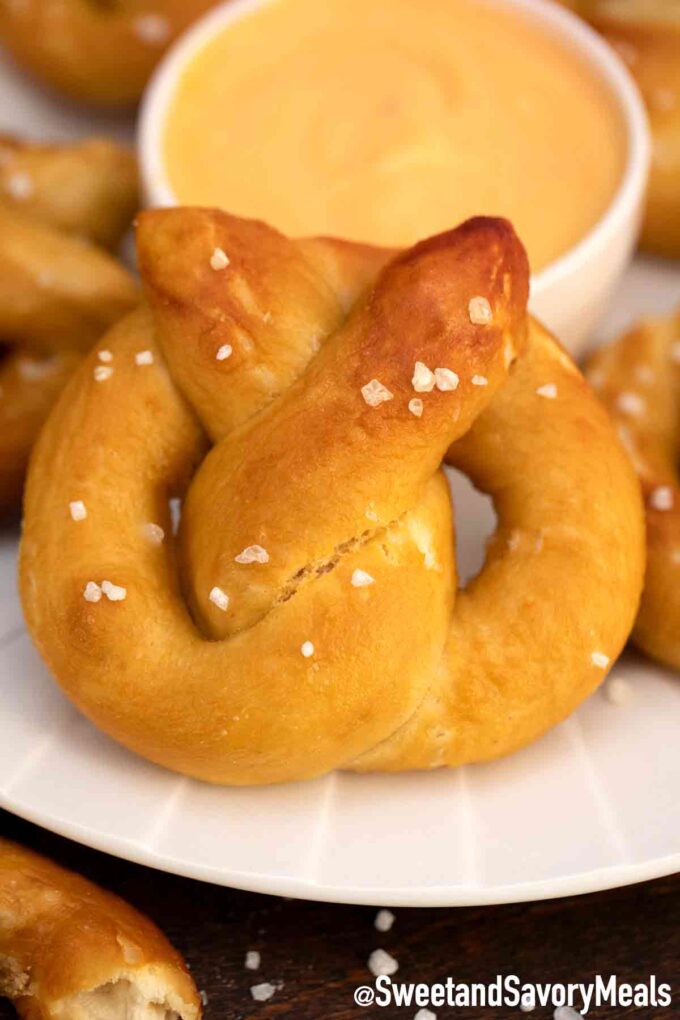 How to Freeze:
They can last up to a month if properly frozen. To heat, defrost overnight inside the fridge. Bake for a few minutes until hot, heat them on a toaster, or microwave for a few seconds.
More Recipes:
Recipe Tips:
Brush the crust with egg wash before baking so the toppings stick, and it also boosts browning.

Brush the hot pretzels with butter right after baking for a golden shine.
Save Recipe
Baked Soft Pretzels
Baked Soft Pretzels are chewy, deliciously soft, and very buttery knots, ready to devour fresh out of the oven.
Author: Catalina Castravet
Serves: 8 pretzels
Prep time:

1

hour
Cook time:

15

hours
Total time:

1

hr

15

mins
Ingredients
Egg Wash:
Baking Soda Bath:
Nutrition information
Calories: 240 Carbohydrates: 44 Protein: 6 Fat: 5 Saturated Fat: 2 Cholesterol: 28 Sodium: 2392 Potassium: 148 Fiber: 3 Sugar: 3 Vitamin A: 232 Calcium: 84 Iron: 4
Save Recipe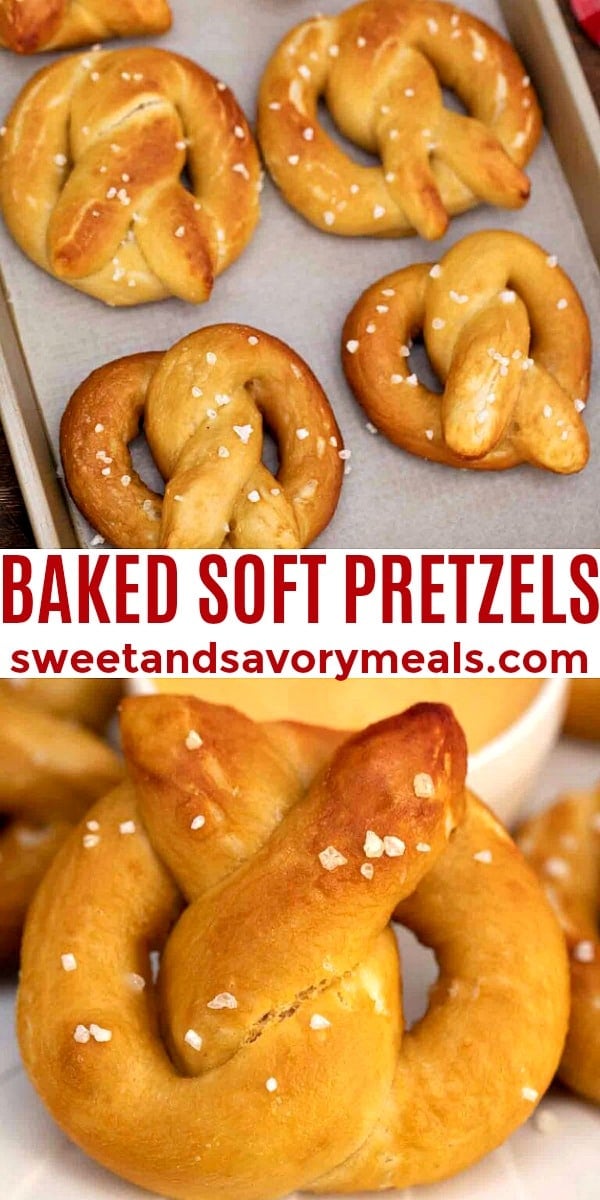 More recipes you might love
Categories: