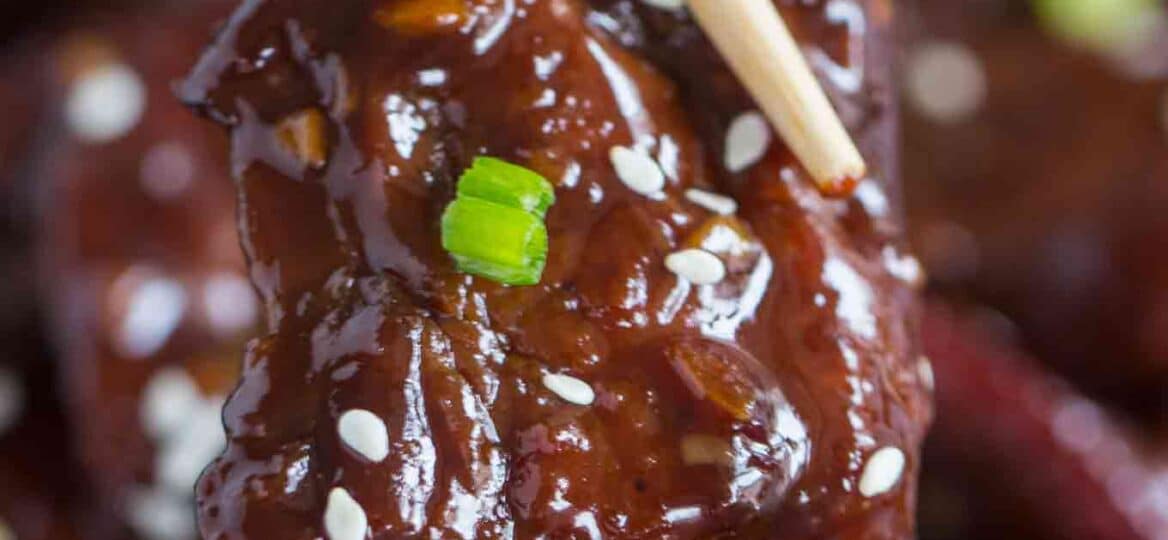 Sticky Honey Garlic Beef – One Pan
Sticky Honey Garlic Beef made in one pan in just 20 minutes, is full of flavor, made with sweet honey, freshly grated ginger and just a dash of spiciness.
We love easy homemade and restaurant-quality dishes like our famous Instant Pot Orange Chicken, Instant Pot Mongolian Chicken, and Instant Pot Beef and Broccoli.
Sticky Honey Garlic Beef
Sticky Honey Garlic Beef is such an amazing and easy dish that you can pull together in just 20 minutes. The sauce is so good, sticky and sweet that you will lick your fingers clean. You can add more red pepper flakes for a spicier kick. The fresh ginger adds such refreshing flavor that combines so well with the sweetness from the honey.
The beef is browned to perfection, and after that its simmered in the sauce until it thickens. Serve this delicious homemade dish over rice or noodles with some veggies on the side.
Why You'll Enjoy This Sticky Honey Garlic Beef:
It is easy to make and it takes only around 20 minutes!
Restaurant quality dish made easily at home.
Also, only one pot to clean, so minimum dishes for you.
The dish is packed with amazing flavors and lean protein.
In addition, it is perfect for busy weeknights and also for entertaining guests.
You will have delicious leftovers that can be stored in the fridge, in an airtight container for 3-4 days.
Sticky Honey Garlic Beef Recipe Tips:
I like to use flank steak for this recipe, cut it into strips across the grain. Make sure you use high quality and fresh meat.
Use freshly grated ginger, it will add amazing flavor to the meal.
Also, make sure the oil is hot prior to frying. The best way to test if the oil is hot, add a small piece of beef into it. It should sizzle right away. This way you know it's ready to fry.
You can use more or less garlic in this recipe, based on your preference.
Red pepper flakes – you can use more if you would like the meal to be spicier.
If you don't have sesame oil on hand, use canola or vegetable oil.
Similarly, if you don't have hot Chinese mustard on hand, you can skip it.
Worcestershire sauce will enhance the beef flavor, I recommend using it.
The Sticky Orange Beef is best served over rice with veggies on the side.
What is best to serve with Sticky Honey Garlic Beef?
What wines pair well with this dish?
A nice, fruity red wine such as Zinfandel or Syrah will pair nicely with the flavors in this beef dish.
If you're looking for a white option, Riesling or Pinot Grigio are always great matches for bold, somewhat spicy dishes.
How to Store it?
Fridge: If you have leftovers, transfer them to an airtight container, and properly seal. Then, store in the fridge for up to 4 days. Best to reheat prior to serving.
Freezer: Before freezing it, ensure the dish is completely cool. Then, transfer to a freezer-proof dish, and freeze for up to 3 months.