Slow Cooker Garlic Sesame Chicken [VIDEO]
Slow Cooker Garlic Sesame Chicken is very easy to make and full of flavor. Loaded with lots of garlic and perfectly juicy.
We love chicken recipes including the most popular recipe on the site, Orange Chicken and Cranberry Orange Chicken.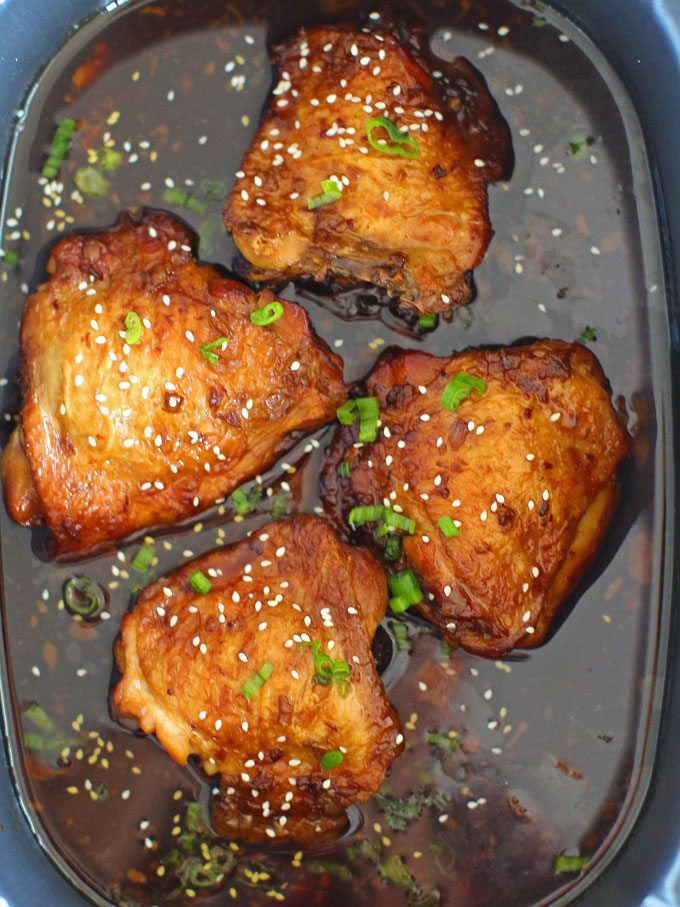 Easy Slow Cooker Garlic Sesame Chicken
Slow Cooker Garlic Sesame Chicken is one of the easiest dinners you can make. The chicken gets incredibly juicy and full of flavor. Cooked in sesame oil, soy sauce and LOTS of garlic, this meal is very satisfying.
Bonus points to the Slow Cooker for doing all the heavy lifting here, which means that this meal requires minimum prep time and work. I like serving the Slow Cooker Garlic Sesame Chicken over brown rice, with sesame seeds and some chopped green onions.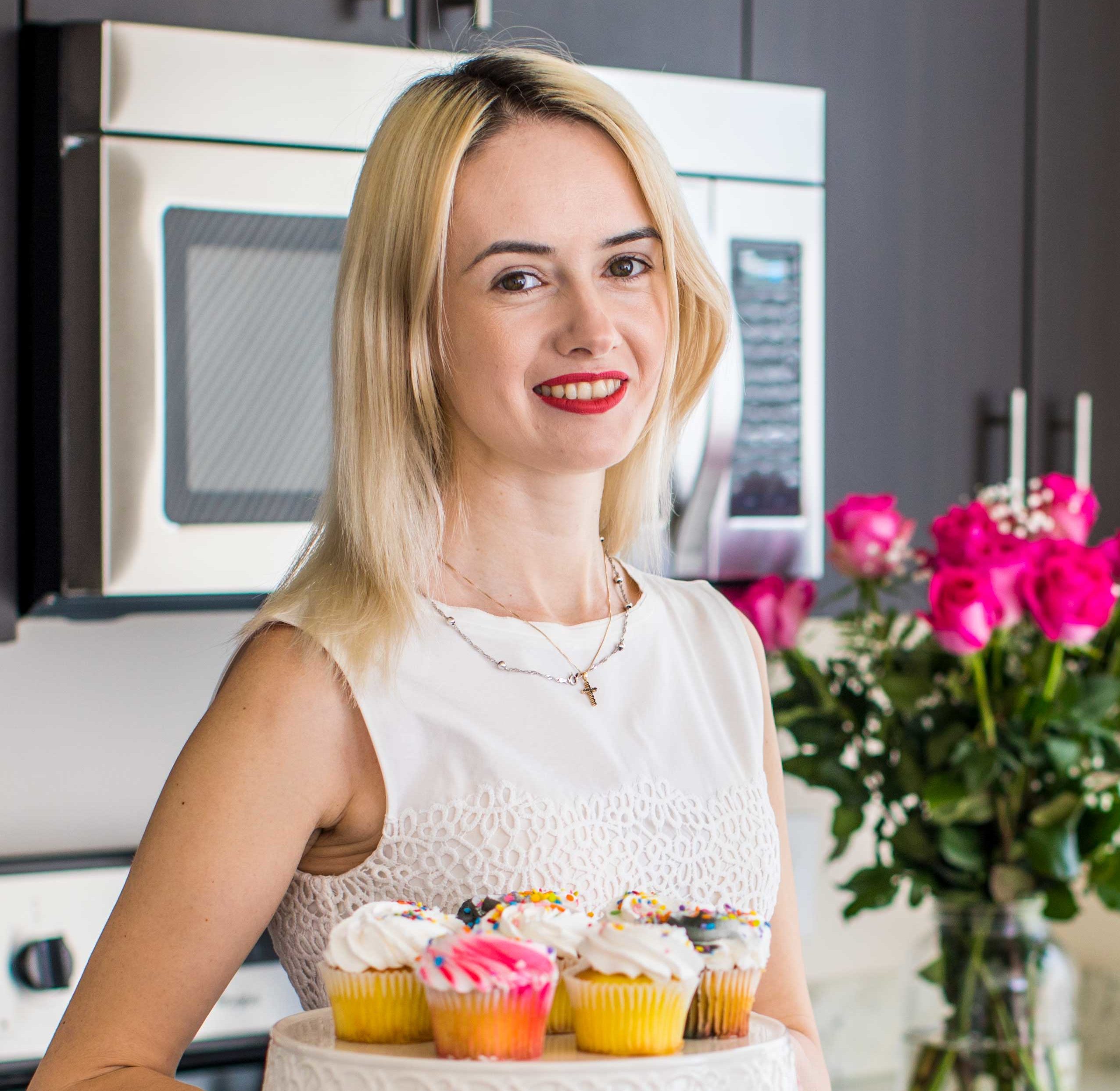 Follow us on Pinterest for more delicious recipes!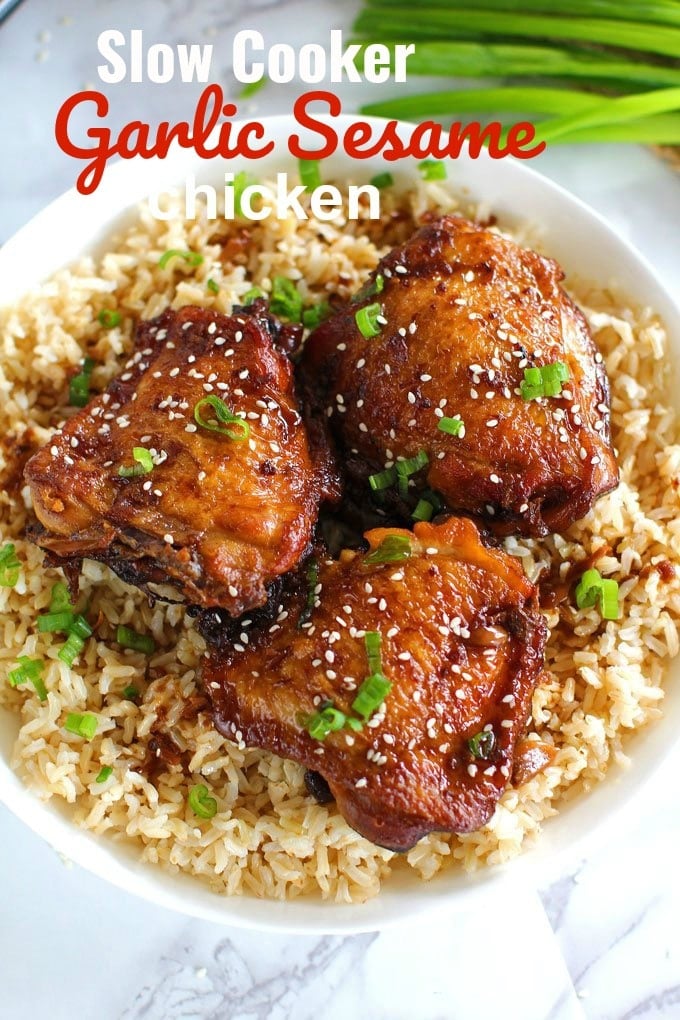 Slow Cooker Garlic Sesame Chicken Recipe Tips:
What to Serve with Slow Cooker Garlic Sesame Chicken?
Can I substitute pork for chicken?
Yes, pork is a great alternative for chicken in many recipes including this one. If you are going to use pork instead of chicken, I would recommend using pork chops or pork loin. The cooking time will also vary based on the cut that you choose. About 6-8 hours on low or 4 hours on high.
Can you freeze Garlic Sesame Chicken?
Yes, this dish can easily be frozen. Let the sauce from slow cooker cool completely before freezing. Transfer into freezer-safe containers or heavy-duty freezer bags and add the chicken, making sure the chicken doesn't overlap, or you may pull the skin when thawing. Label with the date, and freeze for up to 3-4 months, or longer if you use a deep freezer.
How do you thaw Garlic Sesame Chicken?
Transfer the frozen meal to your refrigerator the night before you wish to use it to allow it to thaw. Add the sauce to a saucepan and reheat it to at least 165 F before you consume it. Microwave the chicken or heat it up in the sauce, you can also put it in a hot oven until it warms up.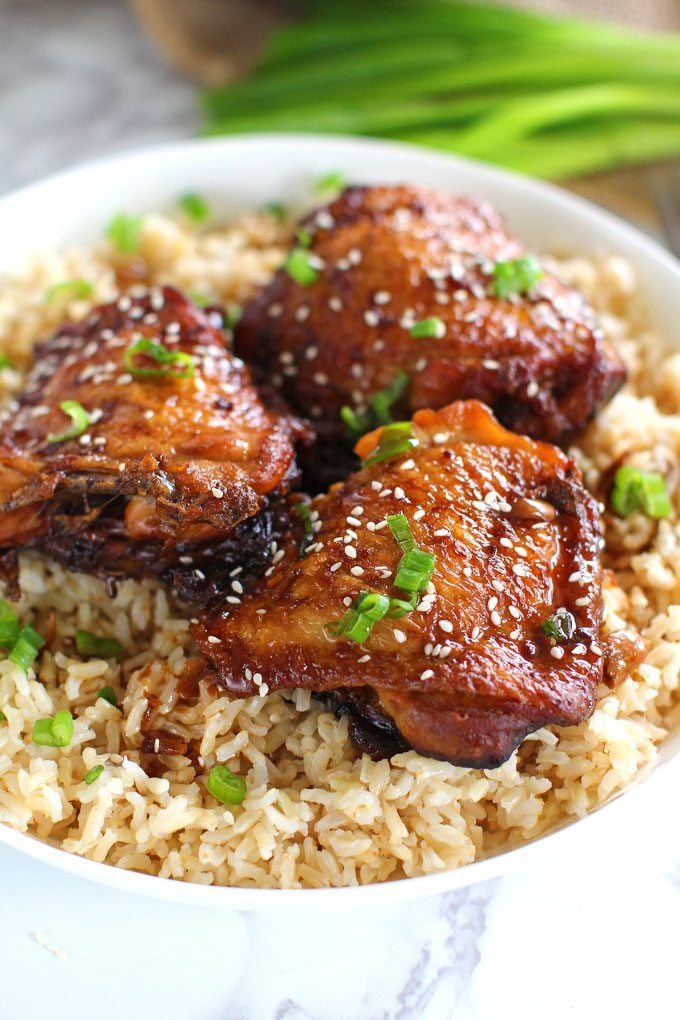 Looking for more crockpot recipes?
Tools/Ingredients I used to make the Best Slow Cooker Garlic Sesame Chicken Recipe:
Watch Recipe step-by-step Video:
Save Recipe
Slow Cooker Garlic Sesame Chicken
Author: Catalina Castravet
Serves: 6 servings
Prep time:

8

minutes
Cook time:

8

hours
Total time:

8

hrs

8

mins
Ingredients
5-6 chicken thighs (bone in and skin on)
2 tablespoons sesame oil
2 tablespoons rice vinegar
1/4 cup brown sugar
1/2 cup chicken broth
1/2 cup lite soy sauce
2 garlic heads about 16 cloves (minced)
Optional Cornstarch Slurry:
2 tablespoons cornstarch
1/4 cup water
Garnish:
green onions (chopped)
sesame seeds
Instructions
Brown the chicken thighs first, use 2 tablespoons of sesame oil, and brown them in a large skillet for 2-3 minutes. This step is to make sure your chicken is crispy, but you can skip it and just add all the ingredients to the slow cooker.
Add all the ingredients to a 6 quart slow cooker and arrange the chicken skin side up in the slow cooker.
Cook on high for 4-5 hours or on low for 7-8 hours.
Optional Cornstarch Slurry:
If desired, to thicken the sauce, whisk in a small bowl the cornstarch with water until fully combined.

Add the cornstarch mix to the slow cooker before when there are 30 minutes left of cooking. Stir gently to combine. Sauce will thicken while cooking.
Garnish and serve:
Garnish with sliced green onions and sesame seeds if desired.

Serve with rice or noodles.
0 Calories: 297 Carbohydrates: 10 Protein: 17 Fat: 20 Saturated Fat: 4 Cholesterol: 92 Sodium: 1226 Potassium: 261 Fiber: 0 Sugar: 9 Vitamin A: 75 Vitamin C: 1.7 Calcium: 21 Iron: 1.2
Save Recipe
More recipes you might love