Instant Pot Chicken Cacciatore [Video]
Instant Pot Chicken Cacciatore is the perfect dump and cook meal ready in about 30 minutes. Lots of tomato flavor and great served over pasta.
I love good poultry recipes that are easy to make during a busy weeknight. This delicious homemade dish is an easier and much quicker version of the Italian Classic. This Instant Pot Spaghetti Sauce and Instant Pot Tuscan Chicken are always great options and on a rotation menu around here.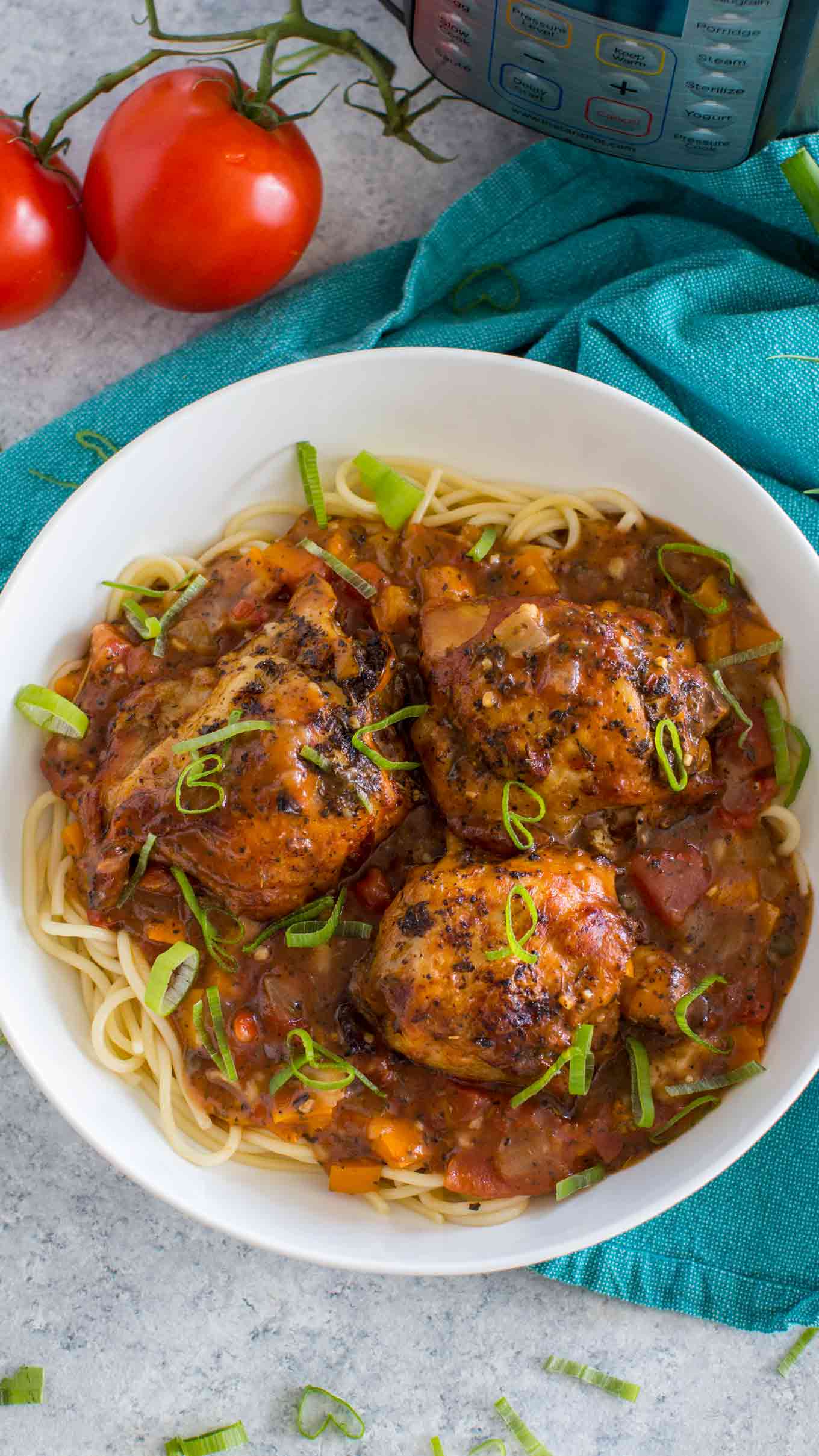 Easy Instant Pot Chicken Cacciatore
Instant Pot Chicken Cacciatore is such an impressive dish that it only takes minutes to put together. I perfected this recipe to the point that it's foolproof. What I like most is that you basically dump all the ingredients into the Pressure Cooker and let it do its magic. For the perfect finish, I highly recommend broiling the chicken for a few minutes right before serving it. The sauce is perfectly sweet and tangy and delicious served on top of a bed of pasta.
What is Chicken Cacciatore?
Cacciatore is an Italian dish prepared "hunter-style" with onions, herbs, tomatoes, bell peppers can be added and sometimes wine. Cacciatore is usually made with chicken or rabbit.
What herbs do you need to make the Instant Pot Chicken Cacciatore Recipe?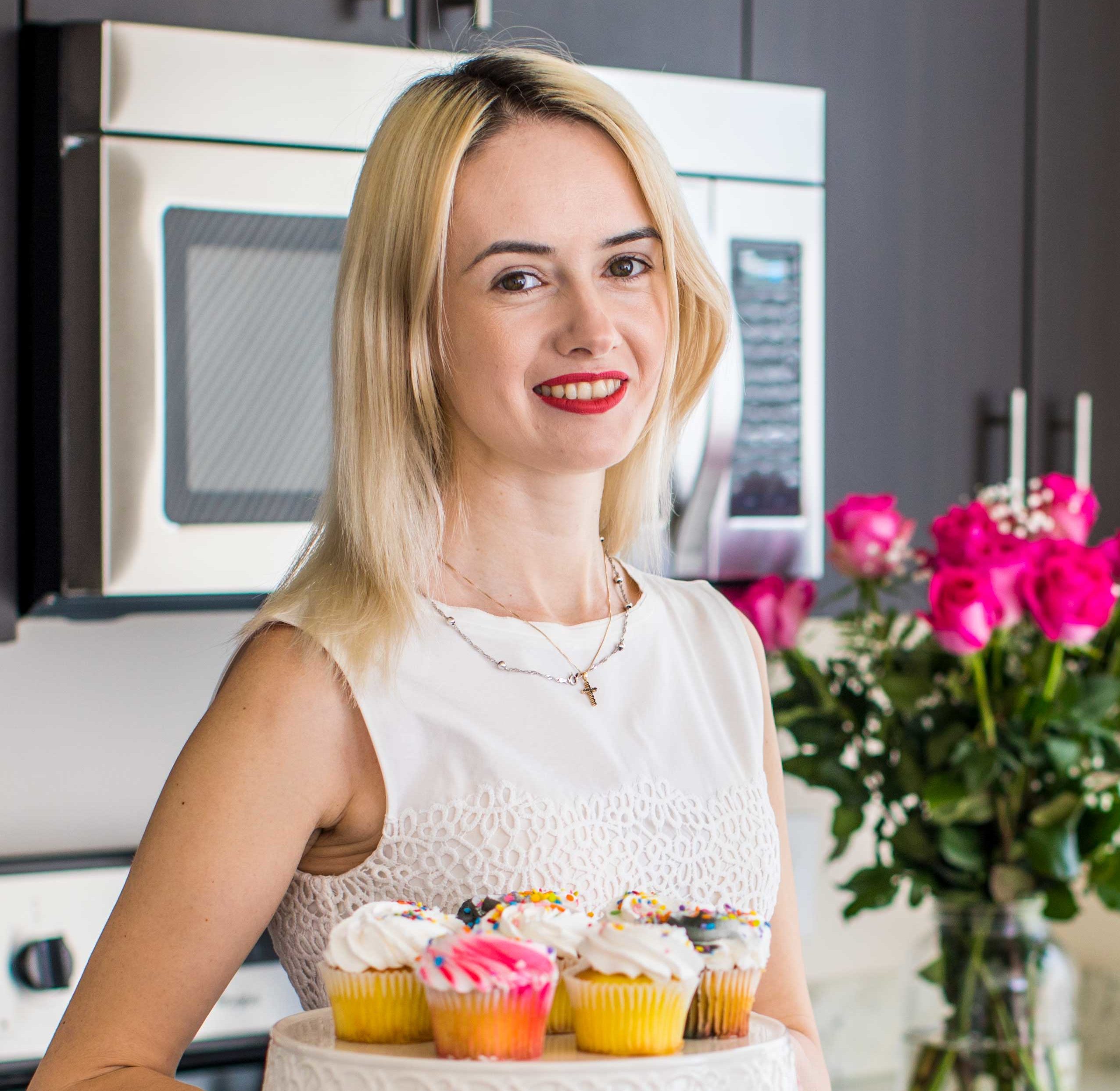 Follow us on Pinterest for more delicious recipes!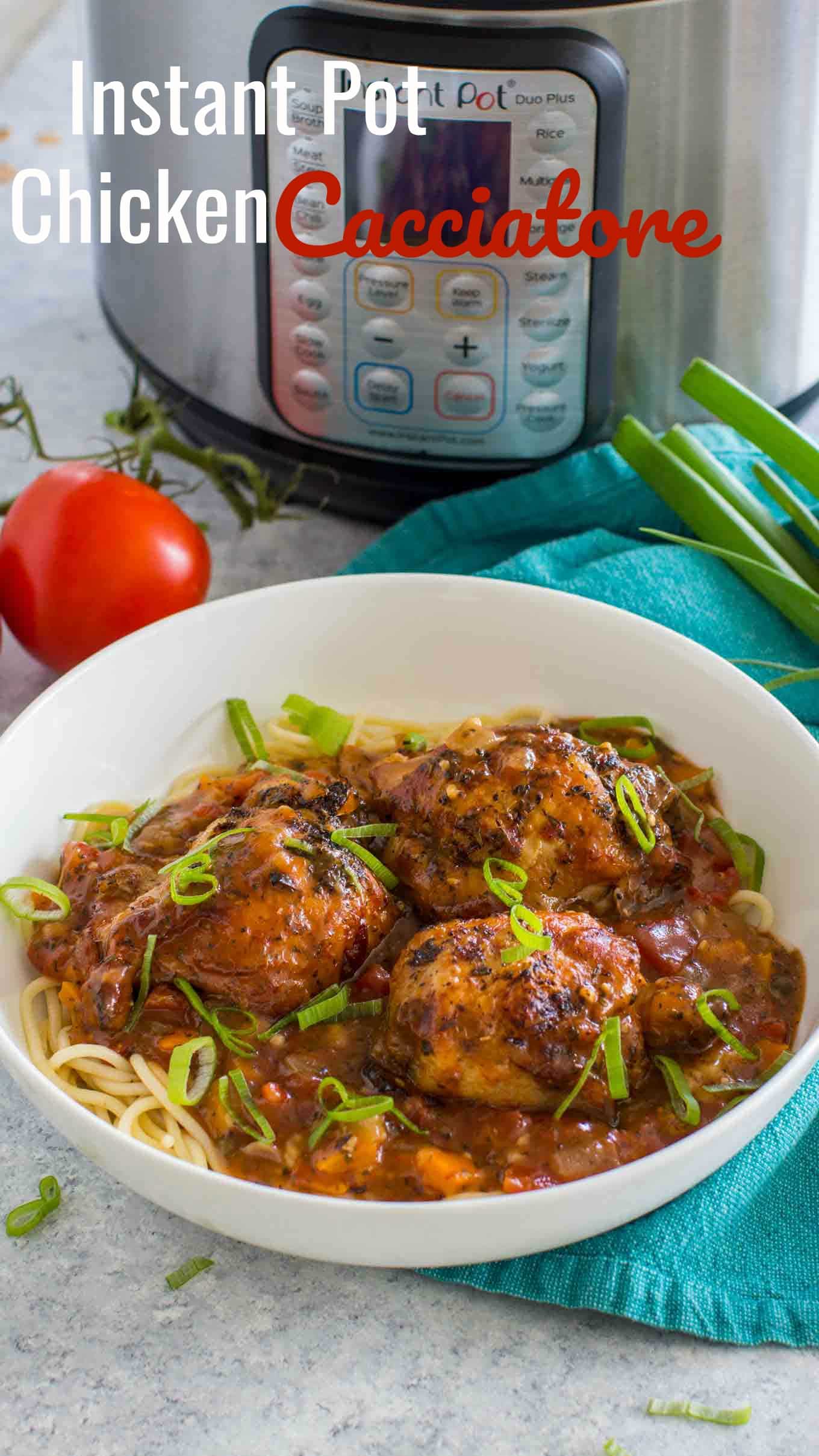 How to Make Pressure Cooker Chicken Cacciatore?
This is a simple and quick recipe to make which requires a few simple steps. First, you put all the ingredients in the pressure cooker, and then add the chicken on top. Close the IP lid, and cook on high pressure for 10 minutes, followed by an additional 10-minutes of NPR. Once done, transfer the dish to a casserole and broil for about 5 more minutes to give it a nice golden texture.
Also, please watch the recipe video attached, on step-by-step guidelines.
How to make Chicken Cacciatore in the Slow Cooker?
If you don't own a Pressure Cooker, or simply if you want to make this dish in the Slow Cooker, just follow the directions below.
The ingredient list stays the same, except these two: use 1 (28oz) can of diced tomatoes and do not use the broth.
Sear the meat before adding it to the slow cooker, or you can broil it after its done cooking.
Then, add all the ingredients to the slow cooker, except the chicken. Stir to combine and add the chicken on top.
Cover and cook on high for 3-4 hours or on low for 4-6 hours.
If the sauce is too watery, you can always thicken it by stirring in a cornstarch slurry (2 tablespoon cornstarch mixed with 2 tablespoons water) and let it cook for another 20-30 minutes.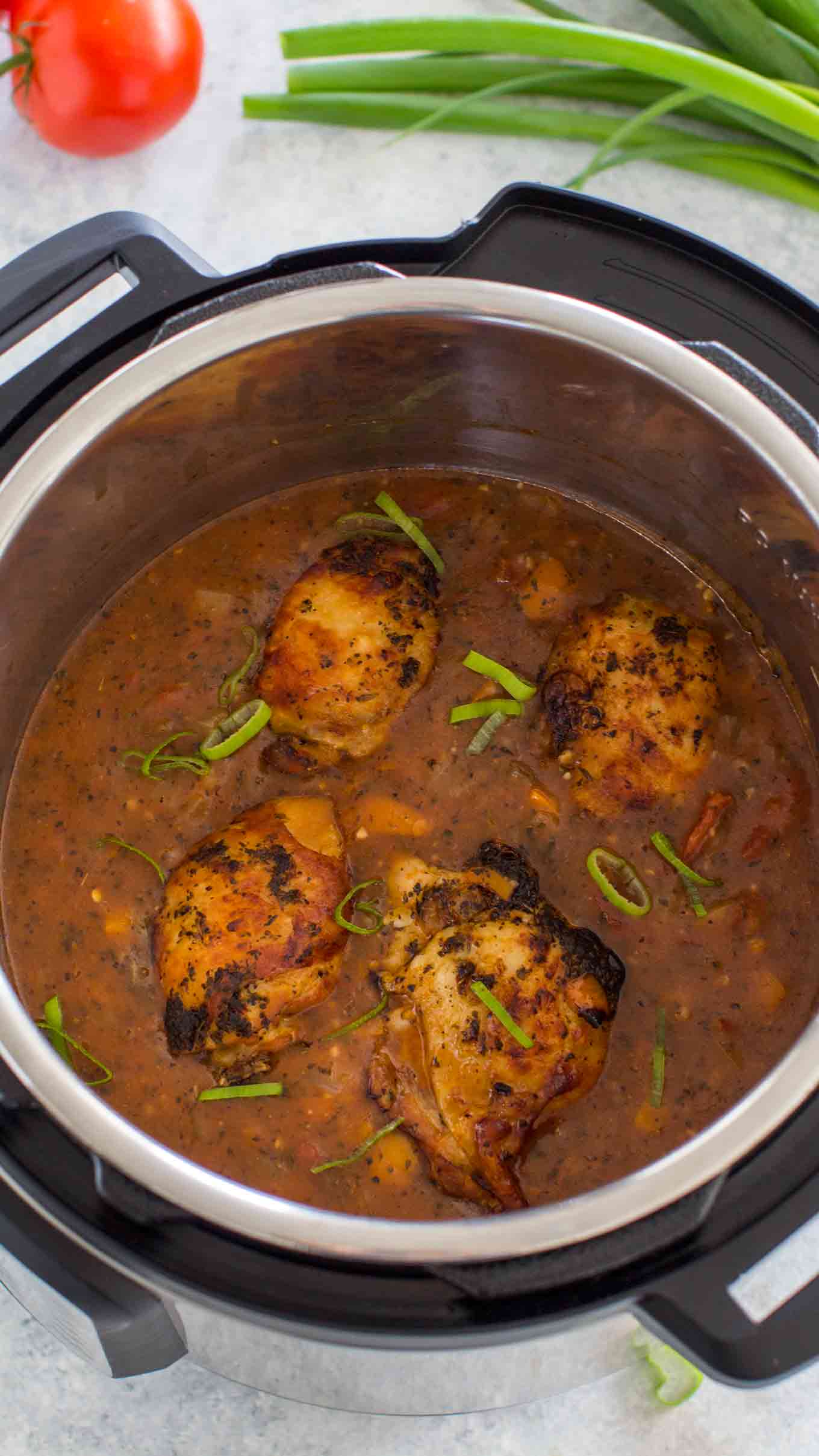 Can you freeze Chicken Cacciatore?
Tomato-based sauces tend to freeze and thaw the best. Do not store this sauce in opened metal cans or containers. Let the sauce cool completely before freezing. Transfer into freezer-safe containers or heavy-duty freezer bags and add the chicken, making sure the chicken doesn't overlap, or you may pull the skin when thawing. Label with the date, and freeze for up to 3-4 months, or longer if you use a deep freezer.
How do you thaw frozen Chicken Cacciatore?
Transfer the frozen meal to your refrigerator the night before you wish to use it to allow it to thaw. Add the sauce to a saucepan and reheat it to at least 165 F before you consume it. Microwave the chicken or heat it up in the sauce, you can also put it in a hot oven until it warms up.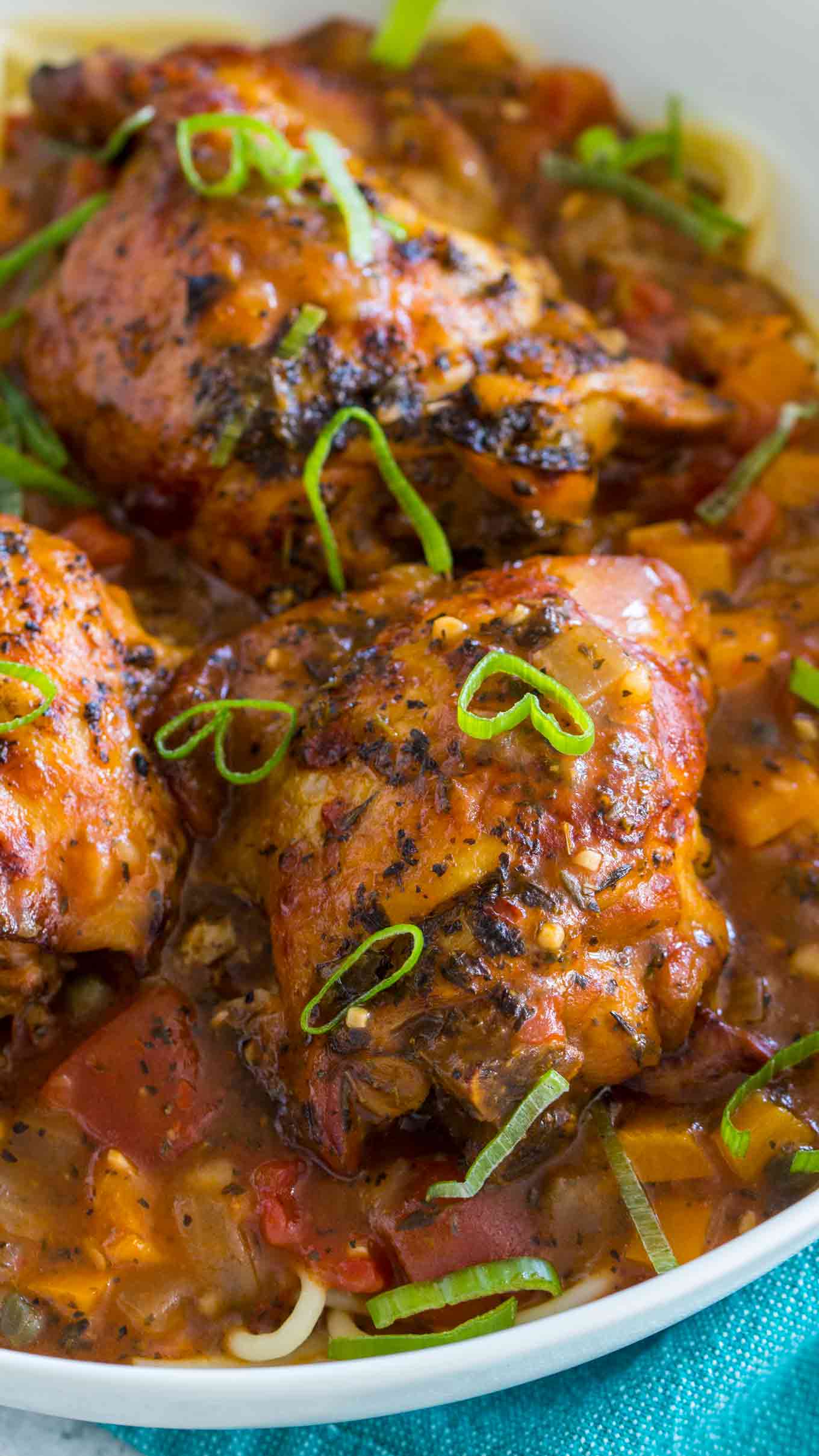 Watch Recipe Video:
Save Recipe
Instant Pot Chicken Cacciatore
Author: Catalina Castravet
Serves: 4 servings
Prep time:

10

minutes
Cook time:

30

minutes
Total time:

40

mins
Ingredients
Chicken Cacciatore:
Cornstarch Slurry:
Nutrition information
0 Calories: 371 Carbohydrates: 28 Protein: 23 Fat: 19 Saturated Fat: 5 Cholesterol: 110 Sodium: 1416 Potassium: 1237 Fiber: 6 Sugar: 15 Vitamin A: 1960 Vitamin C: 69 Calcium: 137 Iron: 5.6
Save Recipe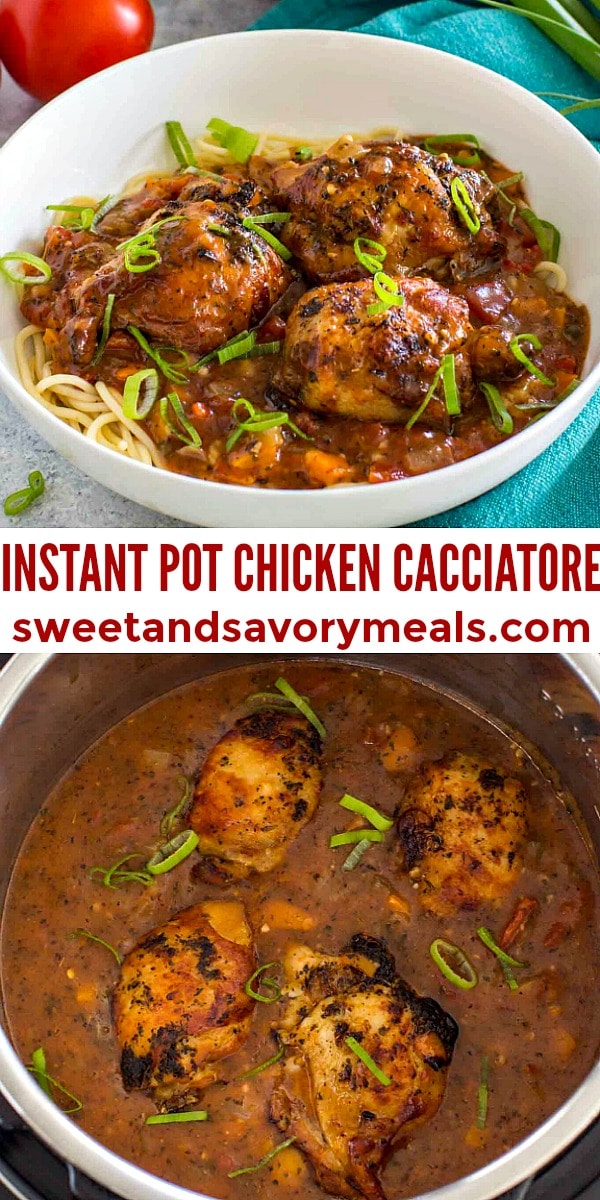 More recipes you might love
Categories: