How To Cook Pork in The Instant Pot [Video]
Knowing how to cook pork in the Instant Pot will save you time and effort! With this recipe, you will get a tender and tasty pork roast in minutes!
You know we adore the Instant Pot! Buying it is one of the best decisions that you will ever make as a home cook. You can make this recipe along with tons of other delicious ones like the recipes for Keto Cheesecake, Coconut Curry Chicken, and Guinness Beef Stew!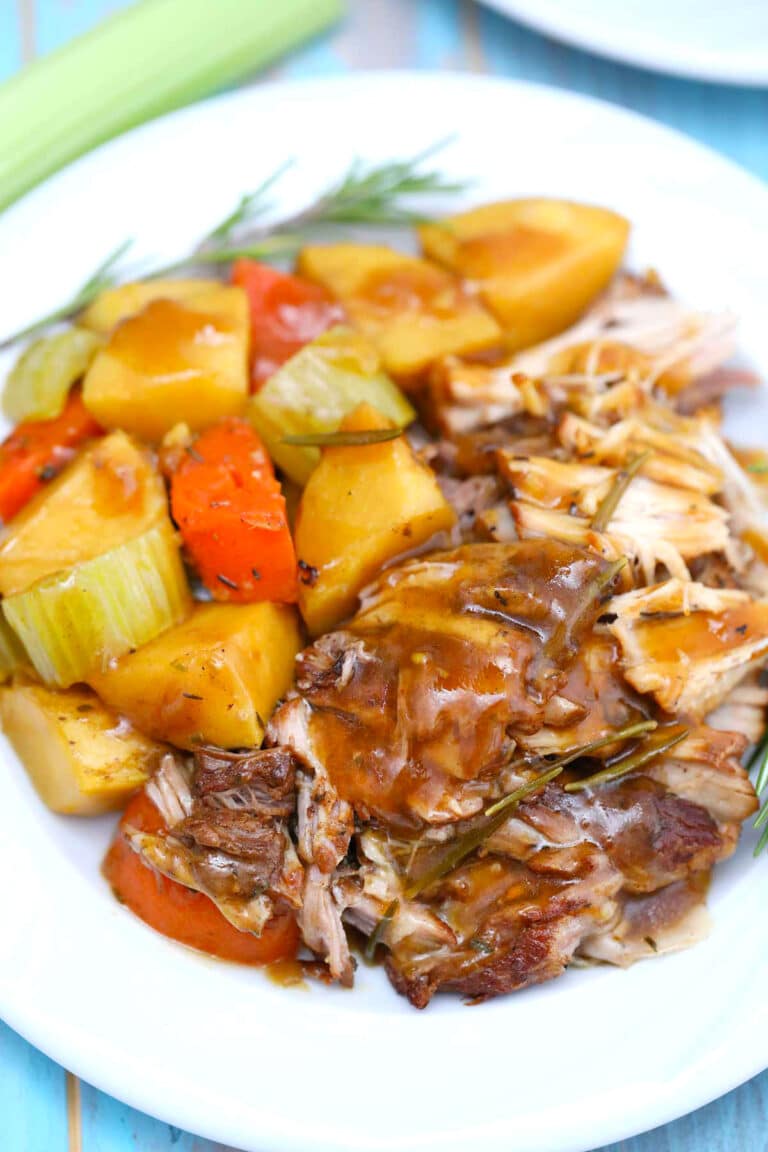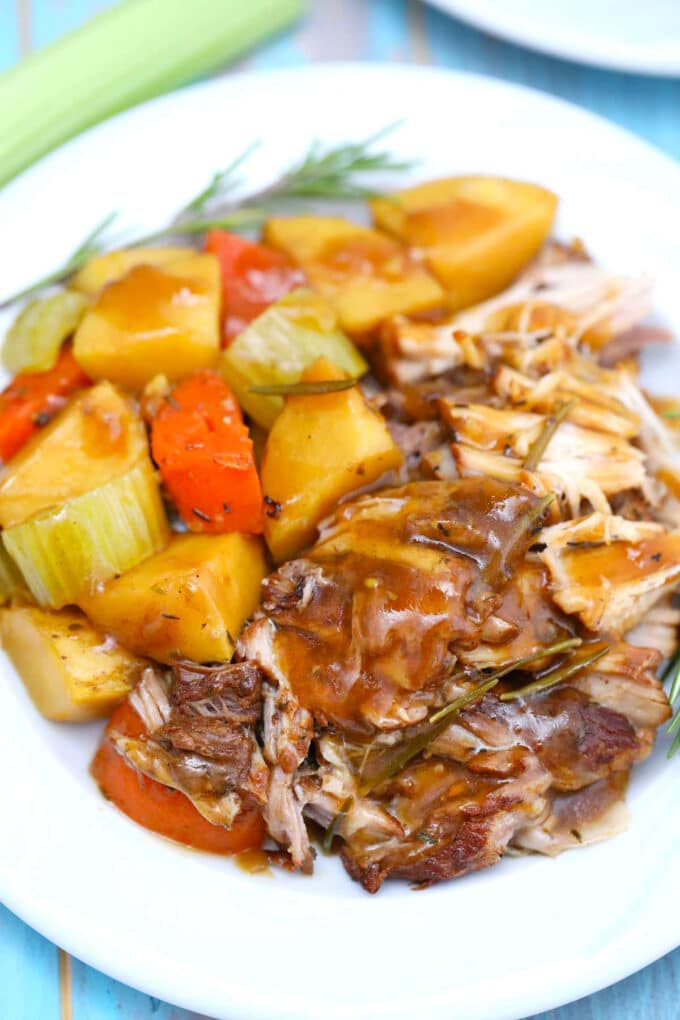 How To Cook Pork in the Pressure Cooker
This Instant Pot Pork recipe is one of the best ever. If you know how to cook pork in the pressure cooker, then, most probably, you can cook anything in it. Perfecting a pork roast using the IP is made easy with this recipe.
It is quite tricky, especially that we often use tough cuts for this kind of recipe, but it is worth it when cooked using the pressure cooker. In this recipe, the meat is rubbed with seasonings and spices, then, pressure-cooked to perfection!
If you have meat-loving friends or family members, then, this dish is perfect to serve at any day! There is no need to wait for the next biggest event to taste this dish. Instead, make one today and celebrate even when there is no occasion!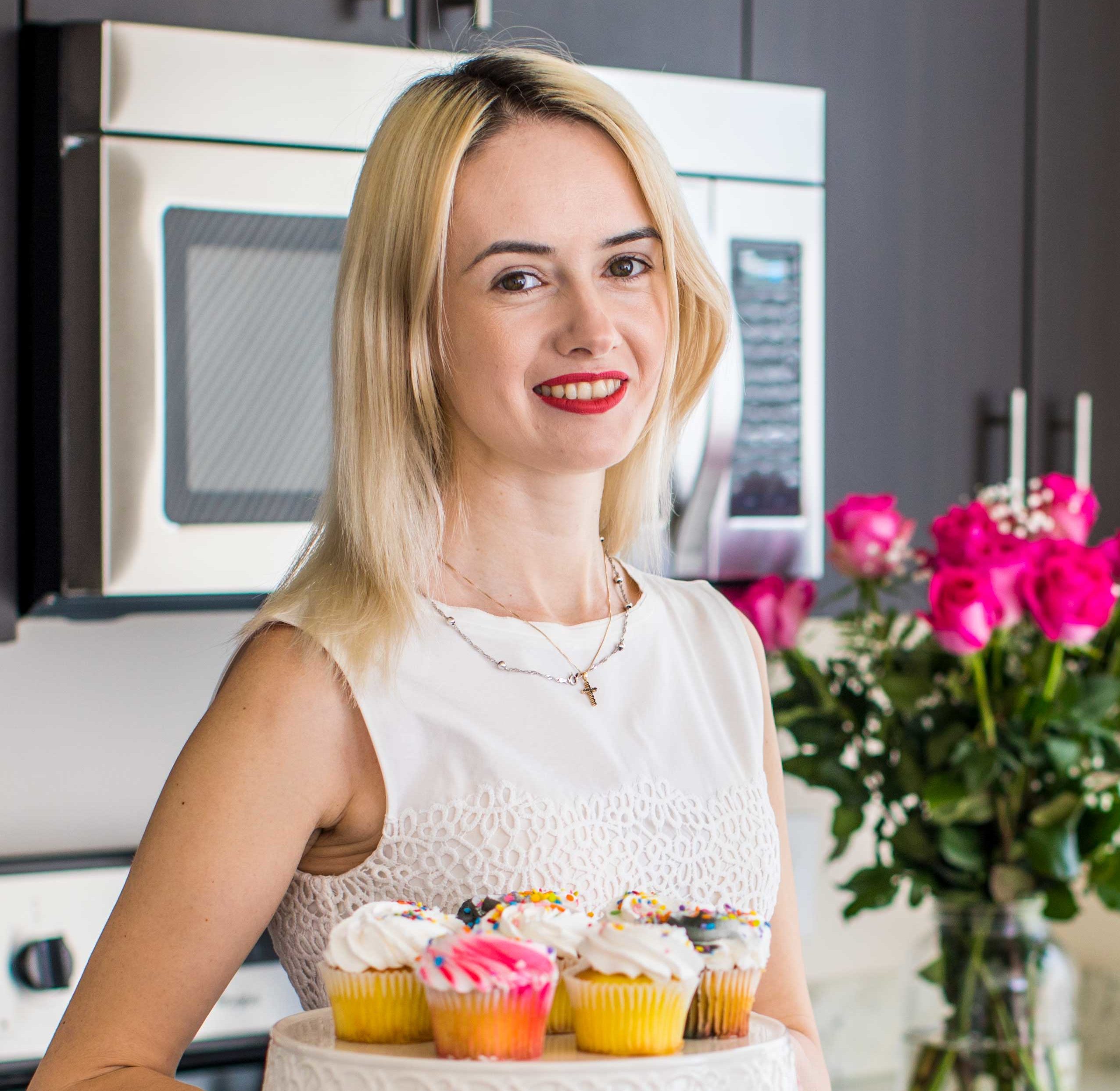 Follow us on Pinterest for more delicious recipes!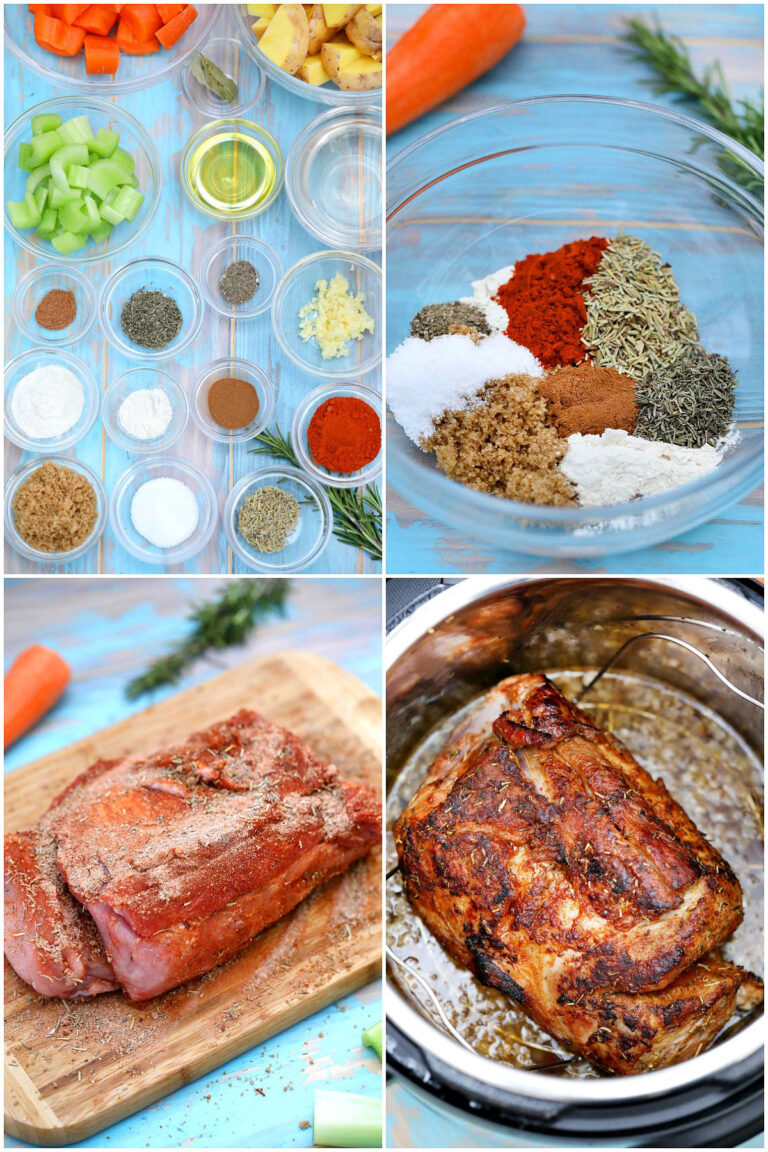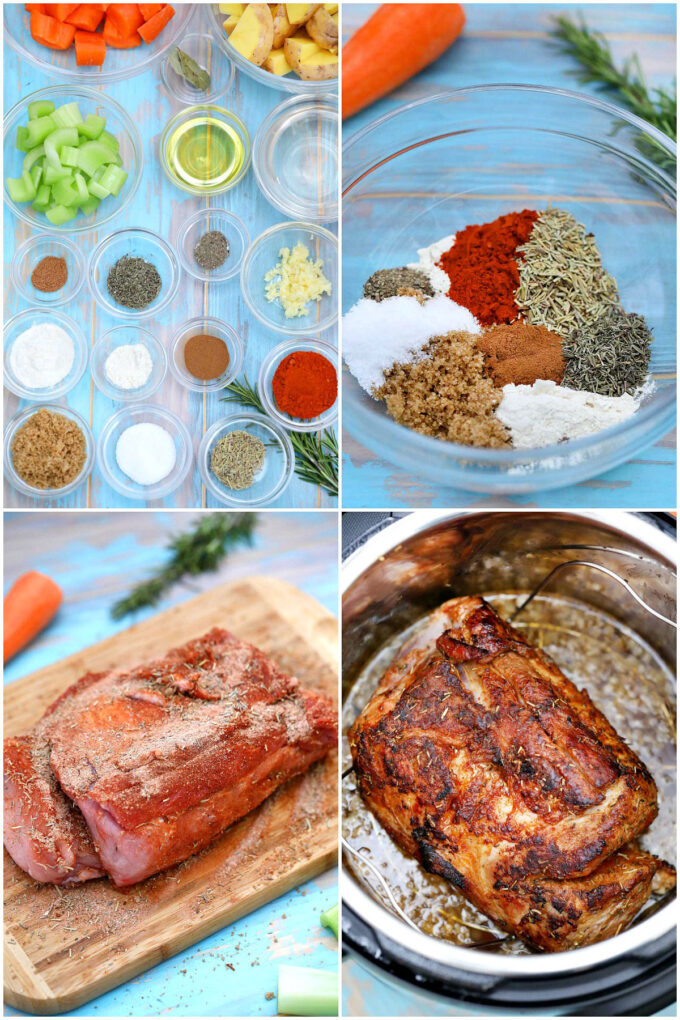 Why should I cook pork shoulder roast in the Instant Pot?
Aside from the IP being able to prepare your meat faster, it will not require you to watch and hover it the whole time like you would if you are using the stovetop.
If you forget to thaw your meat, or even if you intend to cook it frozen, the IP will do its job of tenderizing the meat just the same if you would prepare it thawed or fresh — you will just have to wait for a little longer.
And if you are wondering why pork should roast the popular choice of cut, it is because it is inexpensive and yet it is highly versatile and flavorful.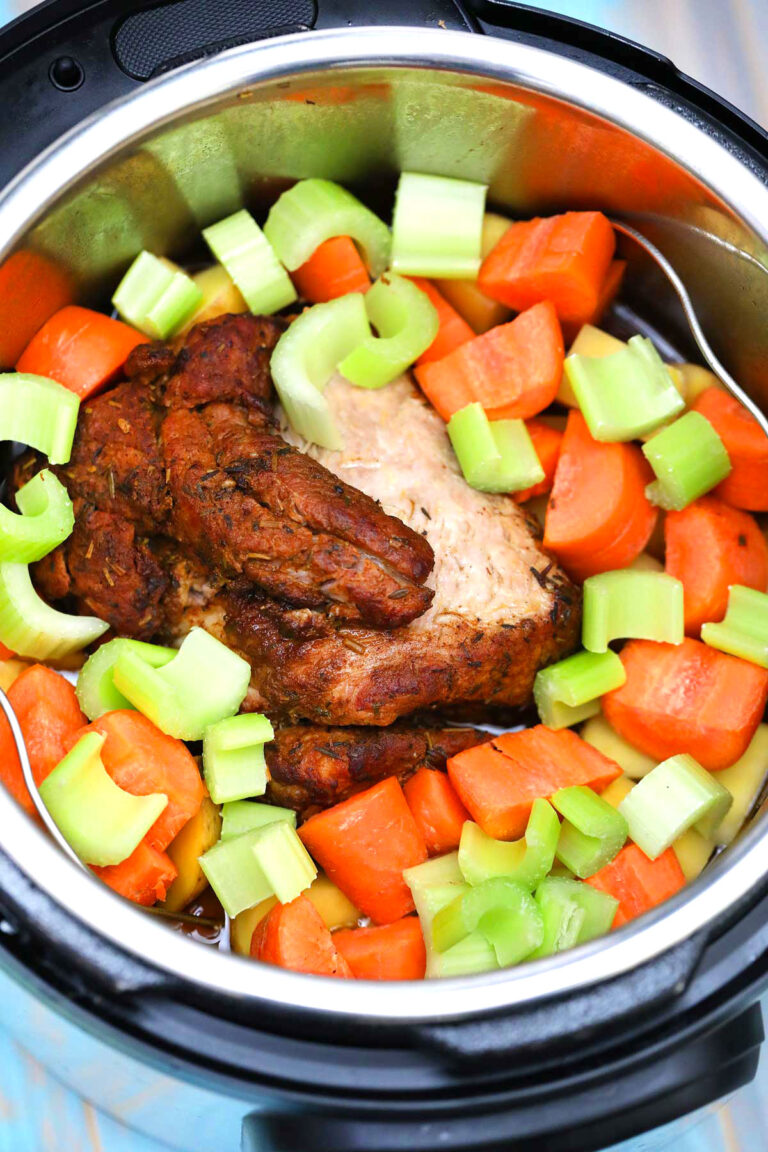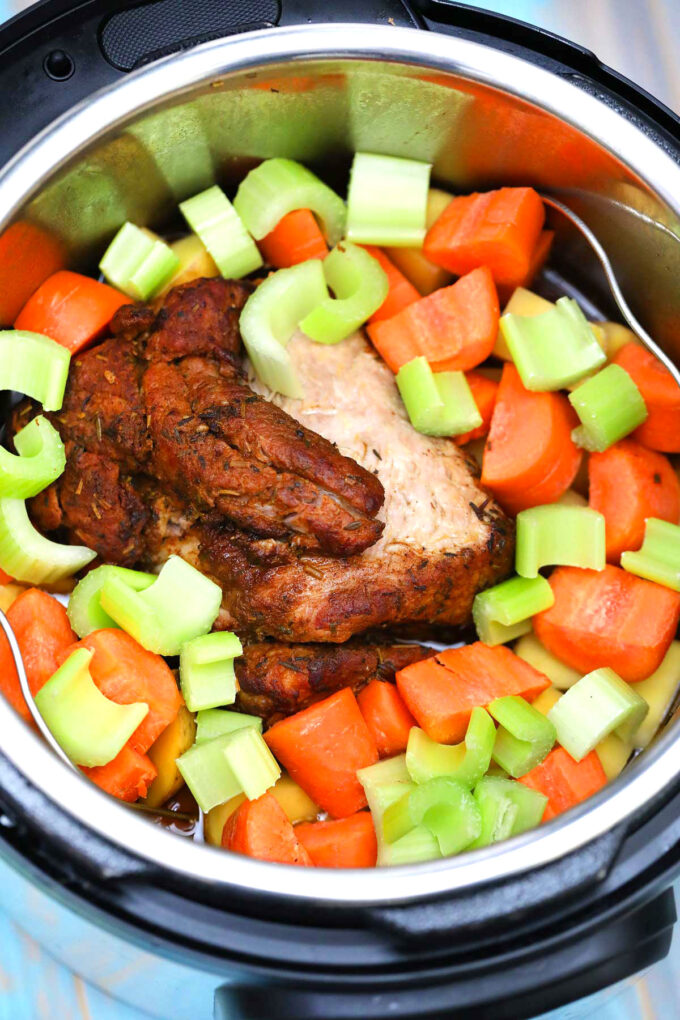 How to Cook Pork in the Instant Pot:
Season: In a bowl, combine all the dry rub ingredients. You may use a fork to ensure that no lump remains and that the mixture is almost homogeneous. Then, rub this mixture all over the roast and set it aside.
Brown: Using the sauté function of the IP, heat some oil and brown the seasoned meat. Sear each side for a couple of minutes. Set it aside.
Deglaze: Use a wooden spoon to deglaze the bottom of the pan by pouring in wine first.
Cook: Stir in the aromatics, then, add in the broth, the herbs, and the meat placed on top of the trivet. Seal the lid and set it to High for about 70 minutes.
QPR: Perform a quick pressure release (QPR) and add in the vegetables. Cook some more for another 3 minutes.
Set: Do another quick pressure release and remove everything except for the liquid.
Thicken: If you like, you can add slurry into the liquid at this point. When the desired consistency is achieved, you can then serve the meat with this sauce.
Serve: Garnish and then, serve.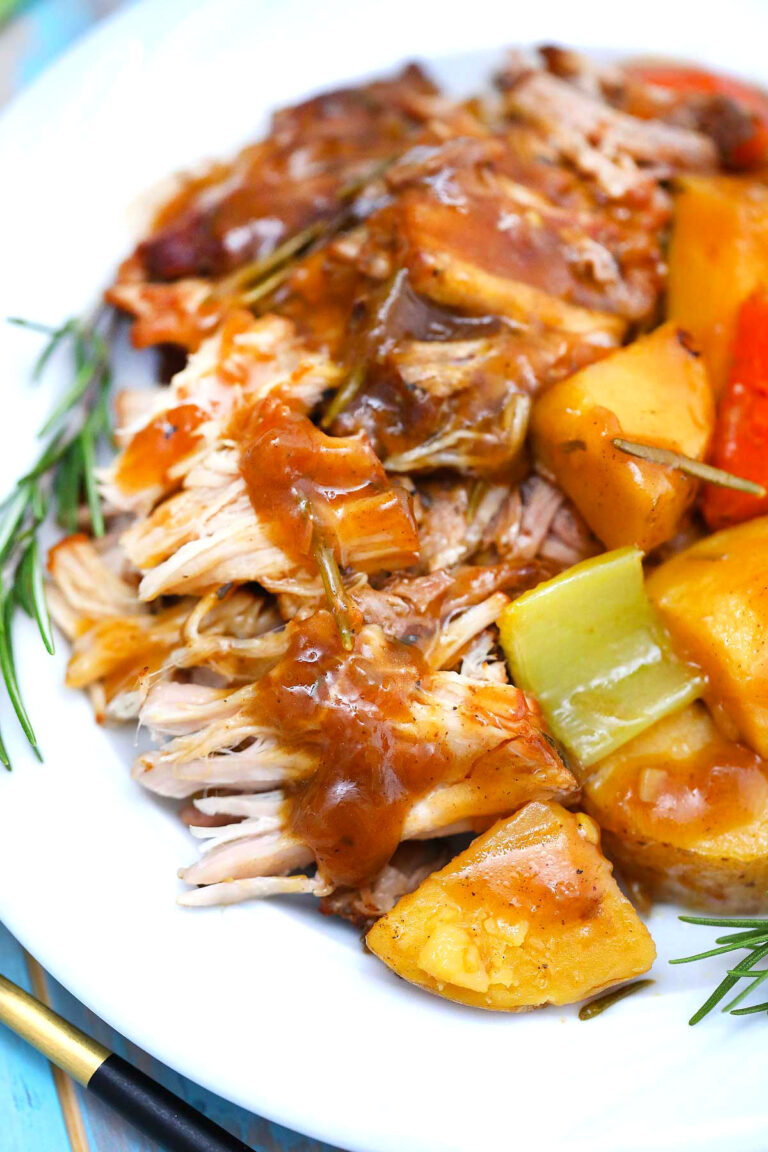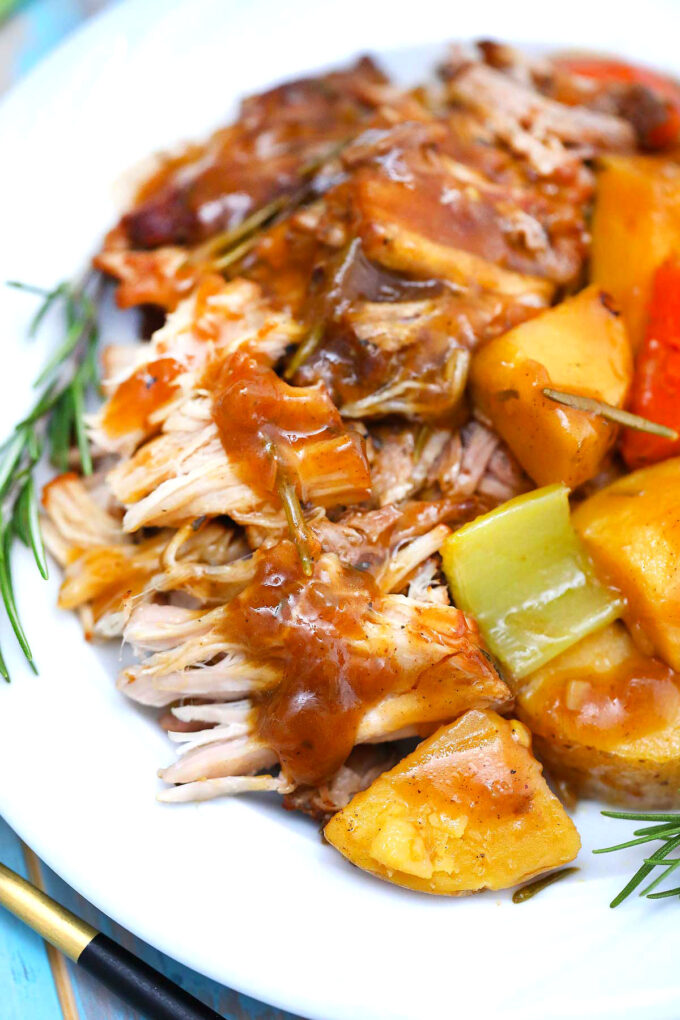 How long to cook a pork roast in the Instant Pot?
You will need only about 90 hours for the whole thing, with 70 minutes dedicated to the actual cooking.
What to Serve with Instant Pot pork roast:
Try these equally simple recipes: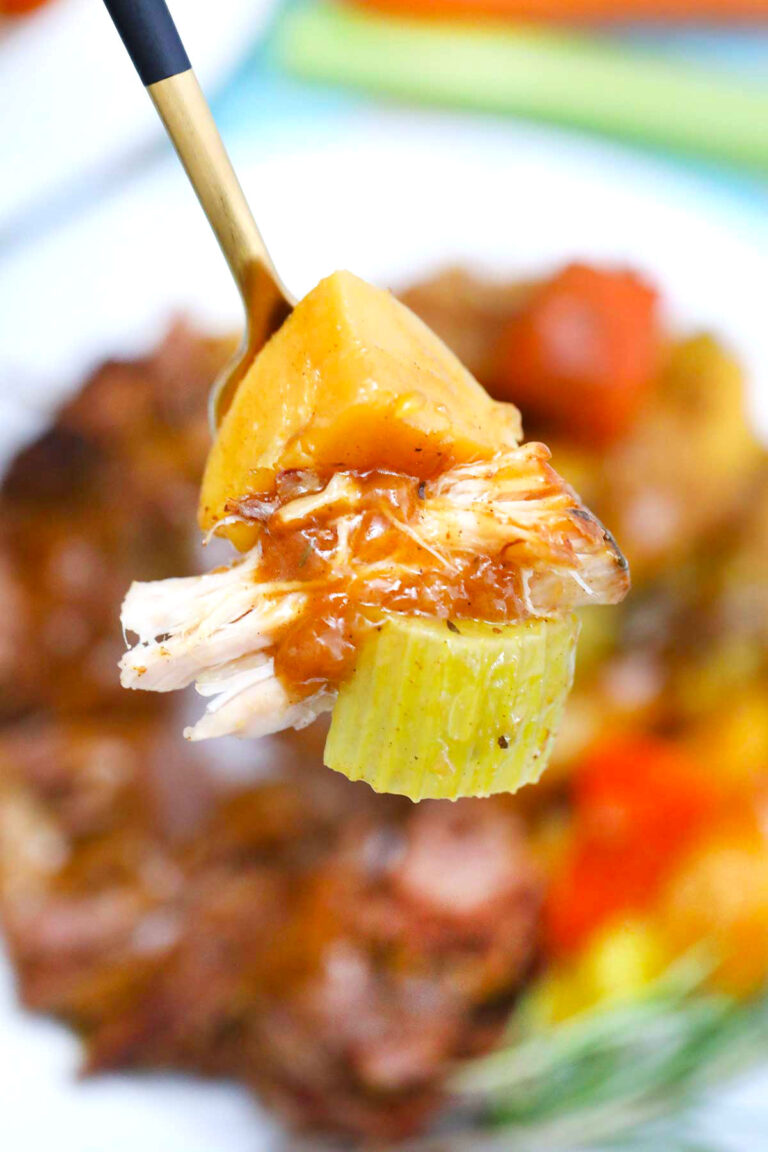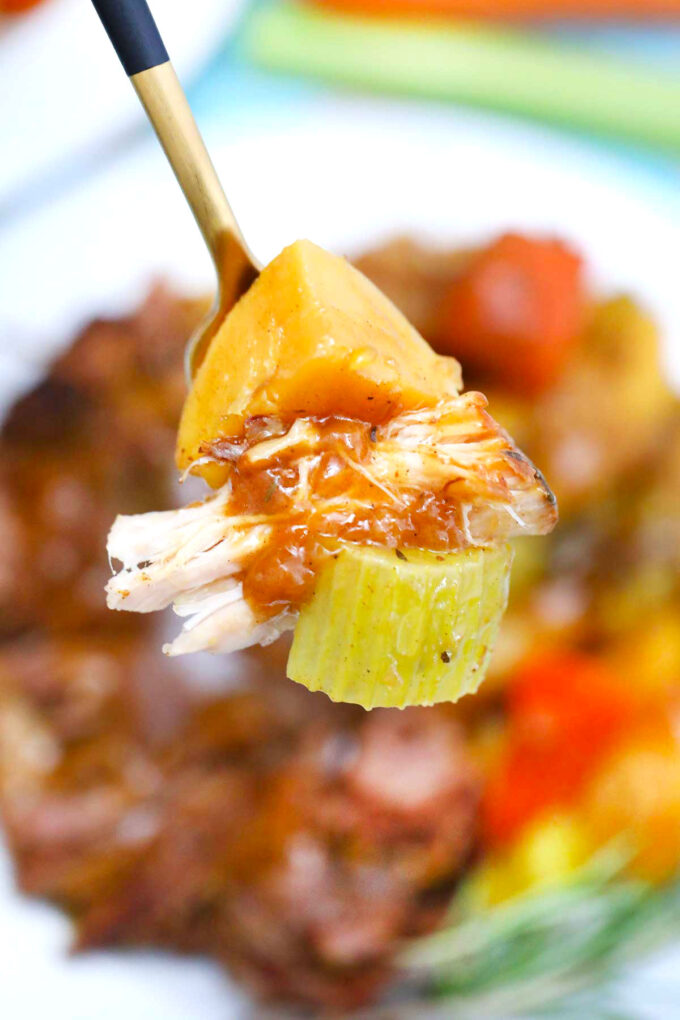 How to Store:
Refrigerate: For 3 to 5 days, store leftovers wrapped in plastic.
Freeze: The storage period can be extended up to 3 months when frozen and wrapped thoroughly.
Recipe Tips:
Should you wish to thaw the roast, remember that a big one will need 4 to 7 hours per pound and the smaller one will need only 3 to 5 hours.
Make sure to pat the meat dry on the surface when putting the dry rub.
You can skip browning the meat although sautéing makes the dish even more delicious.
Save Recipe
How To Cook Pork In The Instant Pot
Knowing how to cook pork in the Instant Pot will save you time and effort! With this recipe, you will get a tender and tasty pork roast in minutes!
Author: Catalina Castravet
Serves: 8 servings
Prep time:

30

minutes
Cook time:

1

hour

20

minutes
Total time:

1

hr

50

mins
Ingredients
SPICE RUB:
PORK & VEGGIES
FOR GRAVY:
Instructions
Pressure Cook:
Nutrition information
Calories: 267 Carbohydrates: 20 Protein: 16 Fat: 13 Saturated Fat: 3 Cholesterol: 46 Sodium: 726 Potassium: 724 Fiber: 3 Sugar: 5 Vitamin A: 2979 Vitamin C: 16 Calcium: 53 Iron: 4
Save Recipe
More recipes you might love
Categories: