Hash Brown Chicken Jalapeno Casserole
Hash Brown Chicken Jalapeño Casserole is loaded with spicy jalapeños, sweet corn, tender chicken, lots of cheese and topped with a thick layer of hash browns.
We love making delicious Casseroles at our place. Like Cheesy Crack Chicken Casserole and Chicken Spaghetti Casserole, this is the ultimate comfort food to make at home.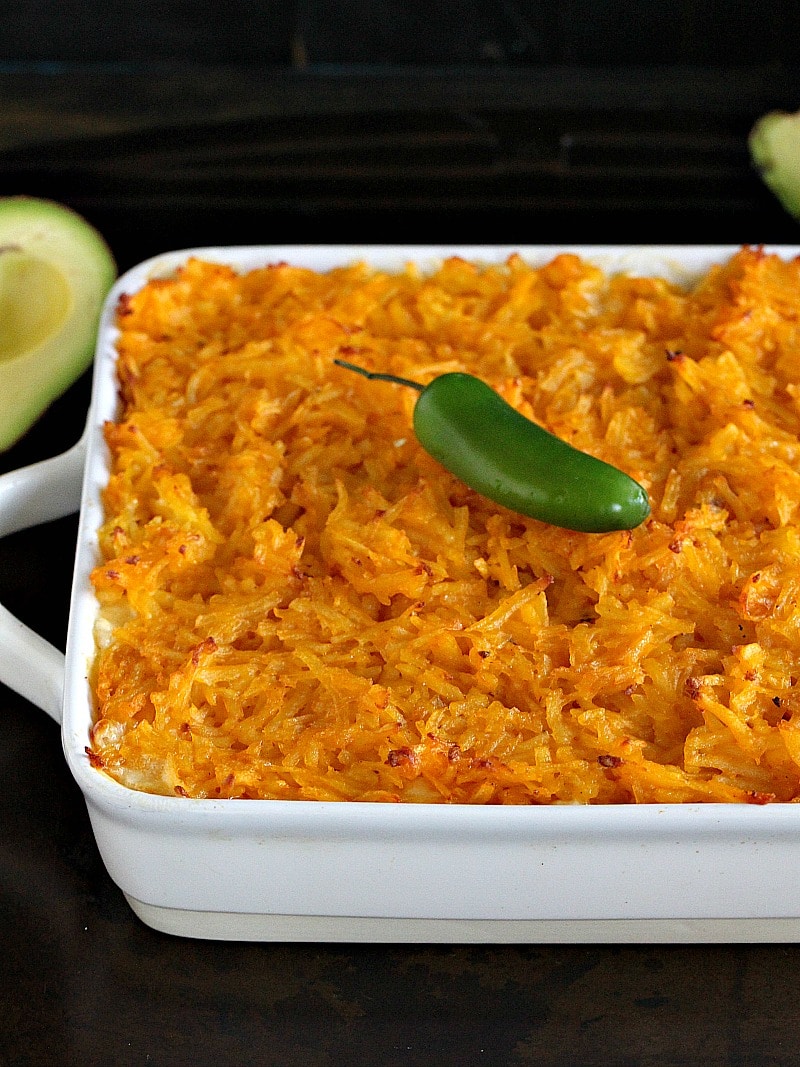 Hash brown Chicken Jalapeño Casserole
Hashbrown Chicken Jalapeno Casserole is the epitome of comfort food. Spicy, creamy, loaded with cheese and topped with golden brown hash browns. I knew that the hash browns would make the perfect casserole topping, so I jumped into using them without hesitation. This Hash Brown Chicken Jalapeno Casserole became a family favorite! Layers and layers of delicious things like tender shredded chicken breast, sweet corn, spicy jalapenos, lots and lots of cheese, with a thick and cheesy hash brown layer.
Hash Brown Chicken Jalapeno Casserole Recipe Tips:
To make this dish even easier, you can use rotisserie chicken. Also, the casserole can be made with leftover turkey, it turns out delicious.
If you prefer the casserole super spicy, add more jalapenos and you can also add some hot sauce into the ricotta cheese mixture.
Cook the hash browns per package direction and 5 minutes before the casserole is done, turn on the broiler for a crispy finish.
This meal is loaded with cheese, don't skip it, its what makes it so creamy and comforting.
Mozzarella cheese can also be substituted with provolone cheese or sharp cheddar. Also, spicy Pepper Jack cheese would be a great substitute.
The sweet corn is optional, you can skip it if you don't like corn, but it adds a nice texture and sweet flavor.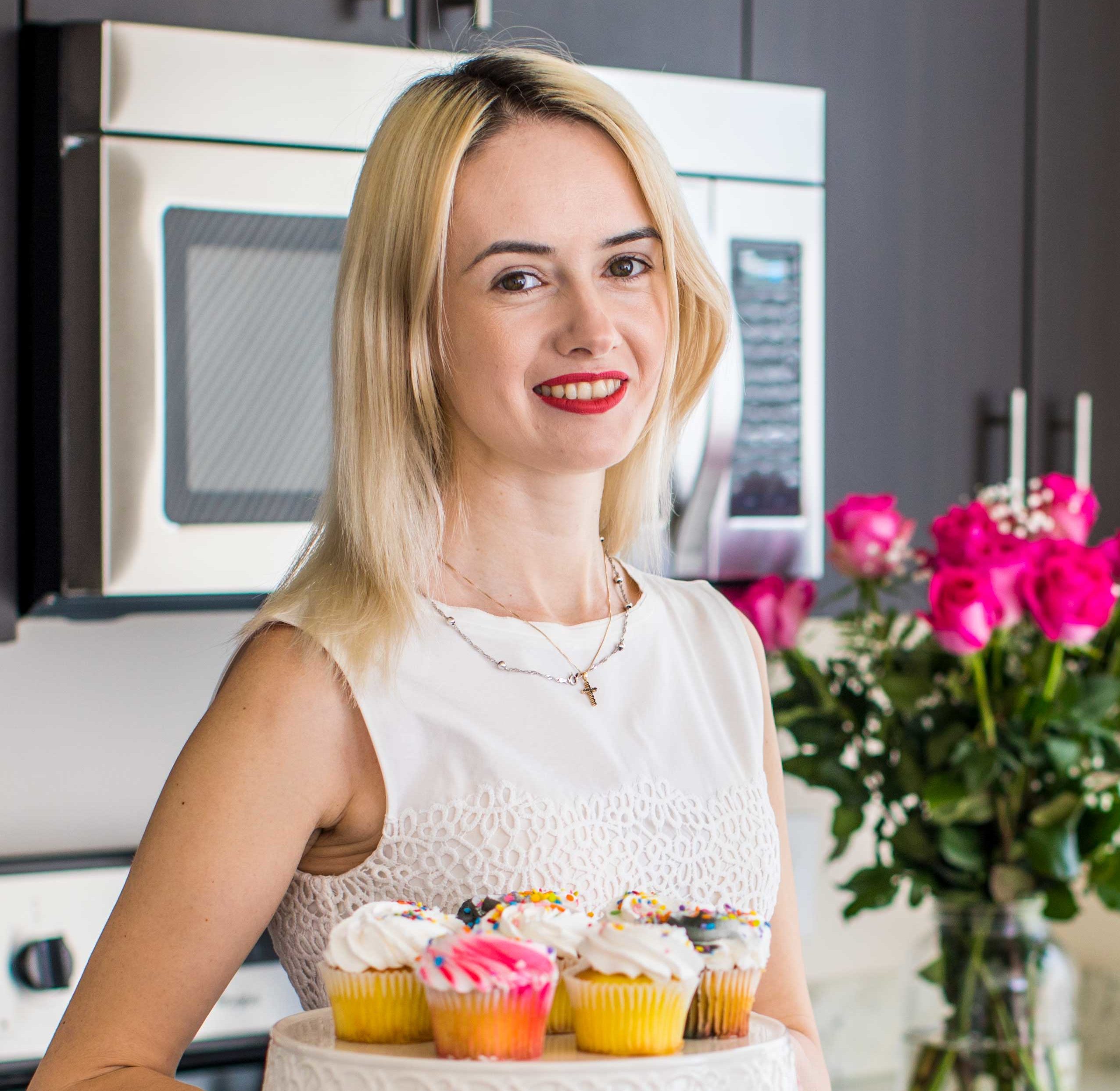 Follow us on Pinterest for more delicious recipes!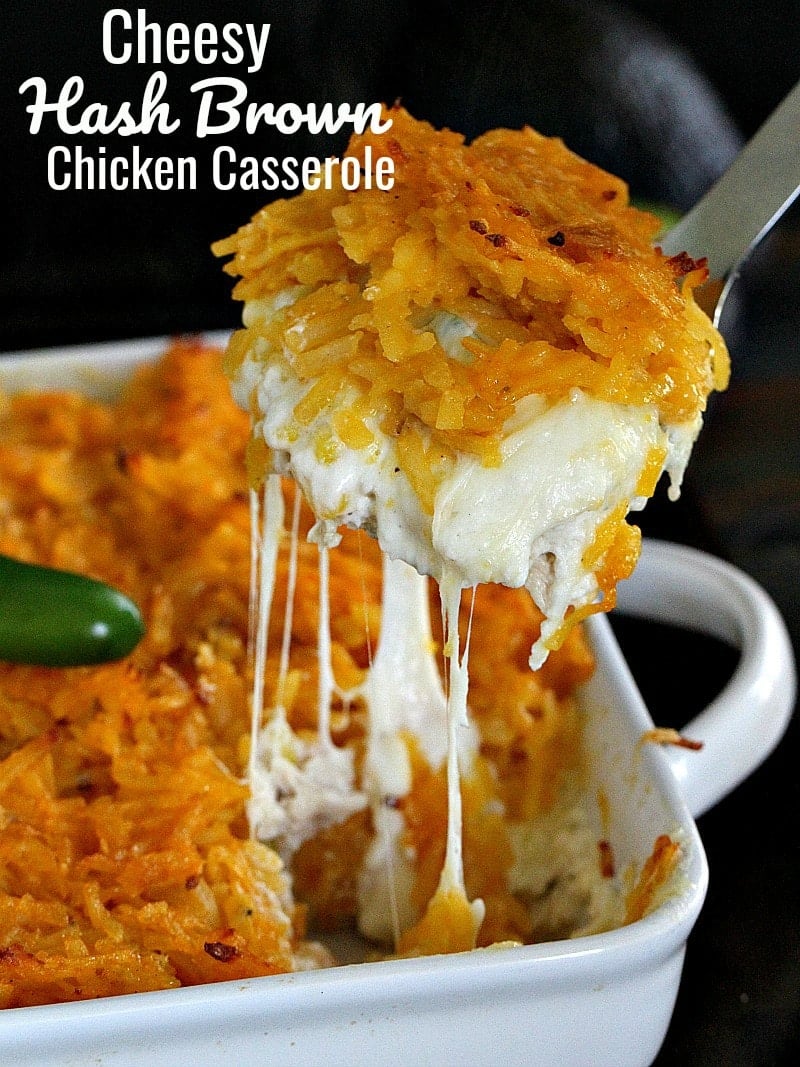 Can you use other meats to make this Casserole?
Absolutely! You can substitute chicken with turkey, pork, or beef. Also, if you are short on time, you can even use rotisserie chicken or cooked ham. The cooking time might vary as well.
How to freeze and thaw this Hash Brown Chicken Jalapeno Casserole?
Before freezing makes sure the dish is completely cooled. Then, cover pan tightly with plastic wrap and foil and freeze for up to 6 months. When ready to cook, thaw in refrigerator overnight. Remove cover and bake at 350 degrees for about 30-45 min.
Love Casseroles? Check these out: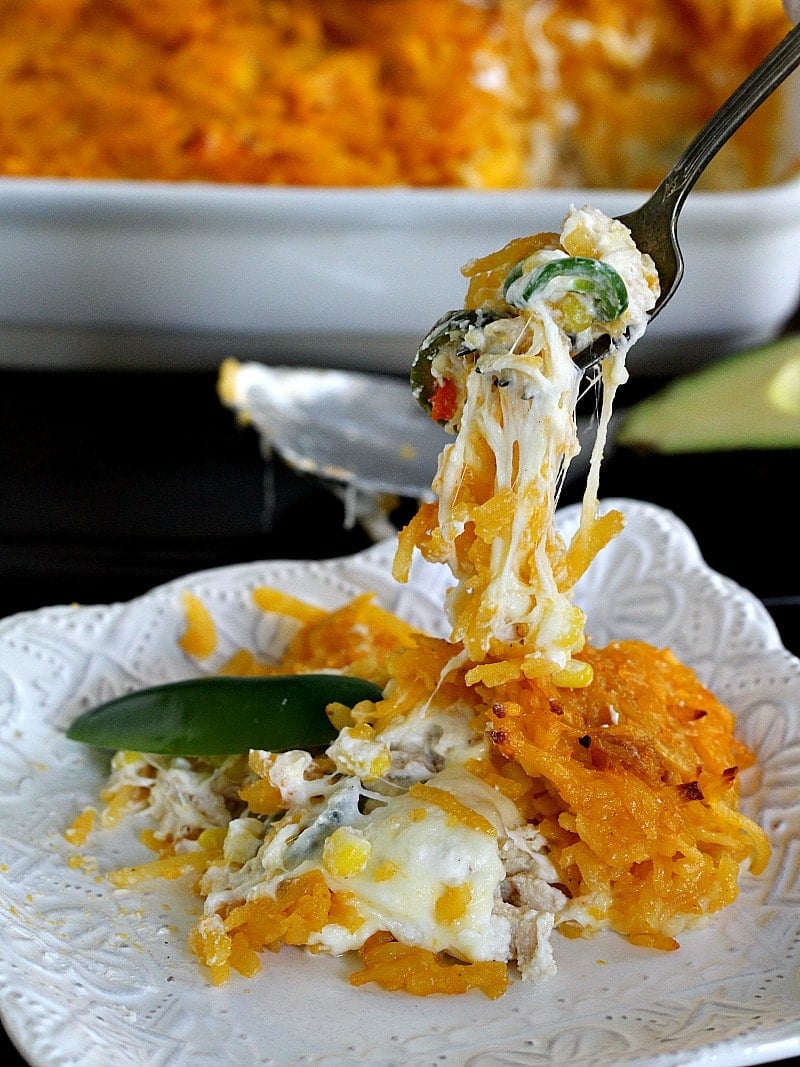 Save Recipe
Hashbrown Chicken Jalapeño Casserole
Author: Catalina Castravet
Serves: 8 servings
Prep time:

30

minutes
Cook time:

23

minutes
Total time:

54

mins
Ingredients
2 cooked chicken breasts (shredded)
2 Jalapeños (cut into rondelle)
1⅓ cups sweet corn
1 cup ricotta cheese
1 cup heavy cream
16 ounces mozzarella cheese (shredded)
2 packages (4.2 oz each) hash browns (I used the Hungry Jack brand)
salt and pepper to taste
Instructions
Preheat oven to 400F.

Choose a cooking method for the chicken, it can either be grilled, boiled for 10 minutes, or cooked in the slow cooker. Leftover pulled chicken or rotisserie chicken can also be used.

Mine was slow cooked and shredded.

Shred the chicken and add it to the bottom of a 9x13 inches baking dish. Top with 1 cup of sweet corn and the 2 jalapeños cut into rondelles. If you want to reduce the spiciness of this dish, remove the seeds from the peppers.

In a medium sauce pan, over medium heat combine ricotta cheese, heavy cream and 8 ounces of shredded mozzarella cheese. Stir until the cheese is melted and the mixture is smooth and combined, about 4-5 minutes. Add salt and pepper to taste.
Pour the mixture over the chicken.
Top with ⅓ cup of sweet corn and 8 ounces of shredded mozzarella cheese.

Cook hash browns per package directions and add them as the final top layer.

Bake for 20 - 25 mins at 400F and broil for 2-4 minutes. Remove from oven, let the casserole stand at room temperature for 10-15 minutes, top with extra jalapeños (optional) and serve.

Enjoy!
0 Calories: 408 Carbohydrates: 24 Protein: 32 Fat: 20 Saturated Fat: 11 Cholesterol: 100 Sodium: 445 Potassium: 532 Fiber: 1 Sugar: 3 Vitamin A: 685 Vitamin C: 12.5 Calcium: 399 Iron: 1.8
Save Recipe
More recipes you might love