Angel Hair Pasta From Scratch
Angel Hair Pasta From Scratch is delicious and homemade to always have on hand for indulgent, classic and versatile quick entrees or side dishes.
We are avid pasta lovers, and our love for pasta was well documented here. We have some great pasta recipes to share, such as our popular Slow Cooker Tuscan Pasta, Garlic Shrimp Pasta and Chicken Enchilada Pasta.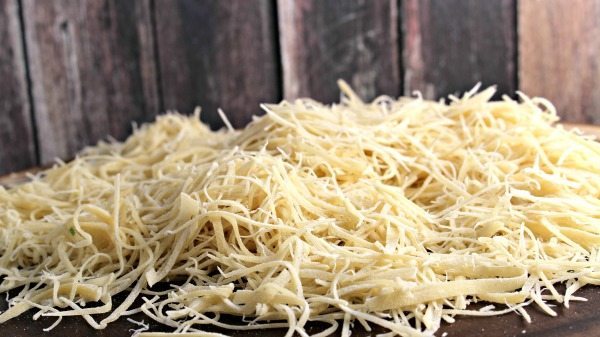 Angel Hair Pasta From Scratch
I am such a huge pasta lover that I have this fold childhood memories of my grandmother making it. God, those bites were like heaven. All the fresh ingredients: flour that they made from their wheat, eggs from their chicken and cheese from their cow. It can't get any better, fresher or tastier even at the fanciest restaurant. Angel Hair Pasta From Scratch is my favorite and my mom makes the best one, I asked her to share the recipe!
There is a tradition in our family to make pasta from scratch. My grandparents still have their own chicken. She carefully saves those organics eggs and send it to my mom who lives in the city to enjoy.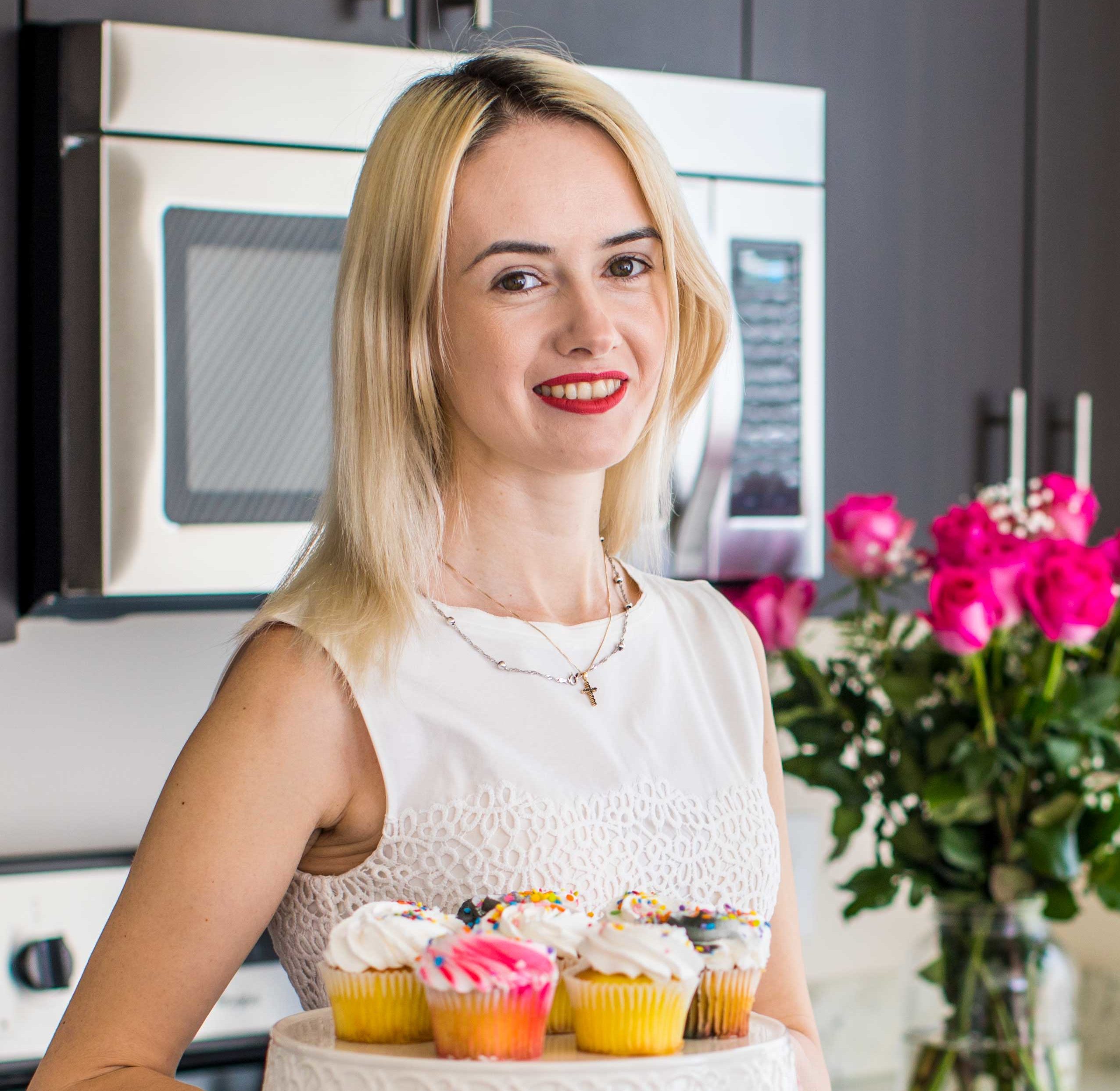 Follow us on Pinterest for more delicious recipes!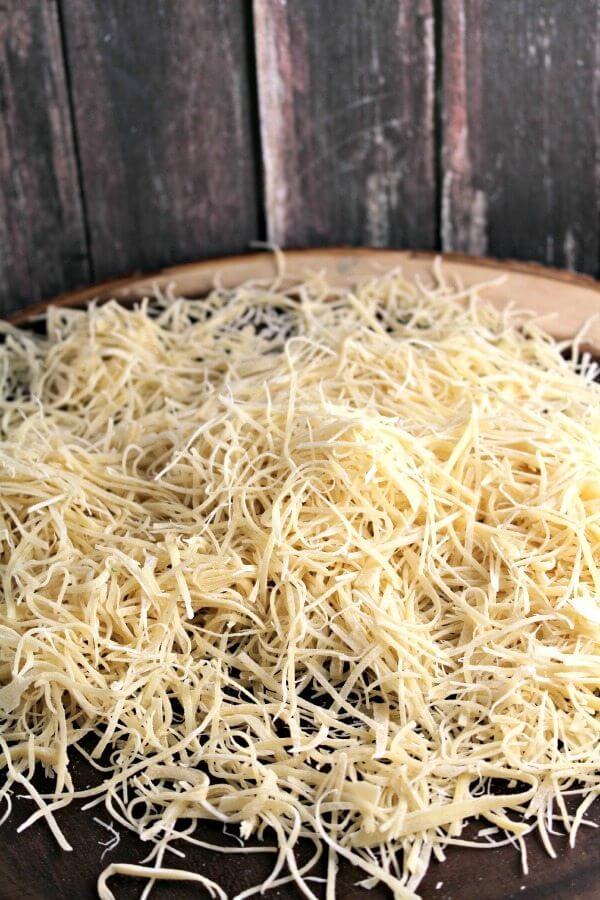 So this pasta is shorter than your regular angel hair pasta, and this is because we don't use any tools. Also, the pasta is cut by hand. It takes some time, but I find it very relaxing. In addition, to me the little unevenness adds more charm and character to this angel hair pasta from scratch.
I also highly recommend using eggs from organic grass fed chickens. Similarly, you can totally taste the difference and as well see it in the color of the pasta.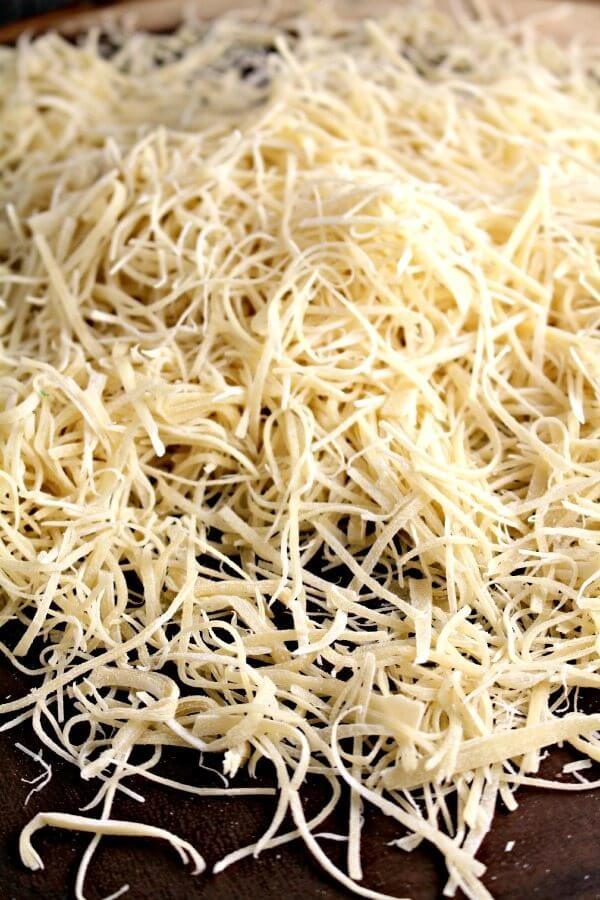 The pasta stores perfectly for a few months. Usually in a closed paper box, in a dry place. It can be used in so many recipes, in delicious chicken noodle soups, as a side dish, or as a main dish with some sauce and your favorite cheese!
Save Recipe
Angel Hair Pasta From Scratch
Author: Catalina Castravet
Serves: 10 servings
Prep time:

1

hour

30

minutes
Cook time:

5

minutes
Total time:

1

hr

35

mins
Nutrition information
Calories: 234 Carbohydrates: 41 Protein: 8 Fat: 3 Saturated Fat: 0 Cholesterol: 98 Sodium: 38 Potassium: 94 Fiber: 1 Sugar: 0 Vitamin A: 145 Calcium: 23 Iron: 3
Save Recipe
More recipes you might love
Categories: