Carrot Cake Cheesecake [video]
Carrot Cake Cheesecake is a delicious dessert that is mixing two of the best cakes together in one. It is the perfect cake to go with to your Easter table.
We have plenty of delicious and amazing cakes on our blog. This one can be served on the Easter table along with classic egg salad, scalloped potatoes, and deviled eggs.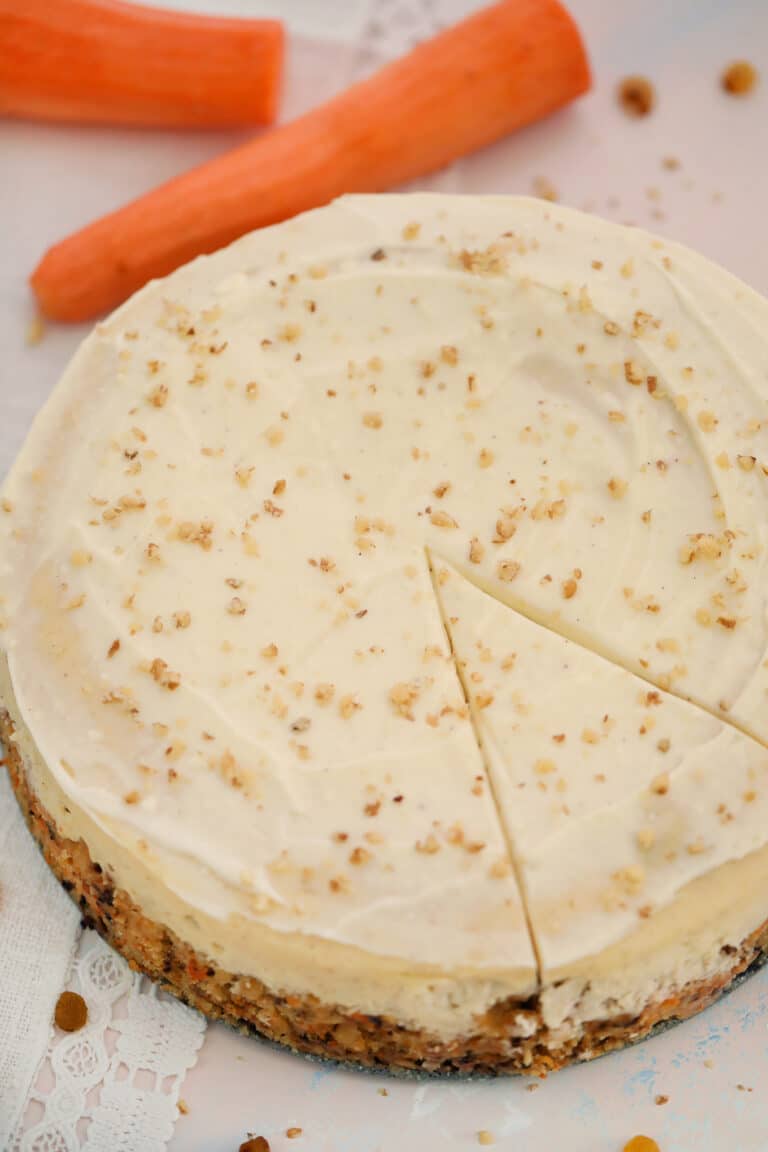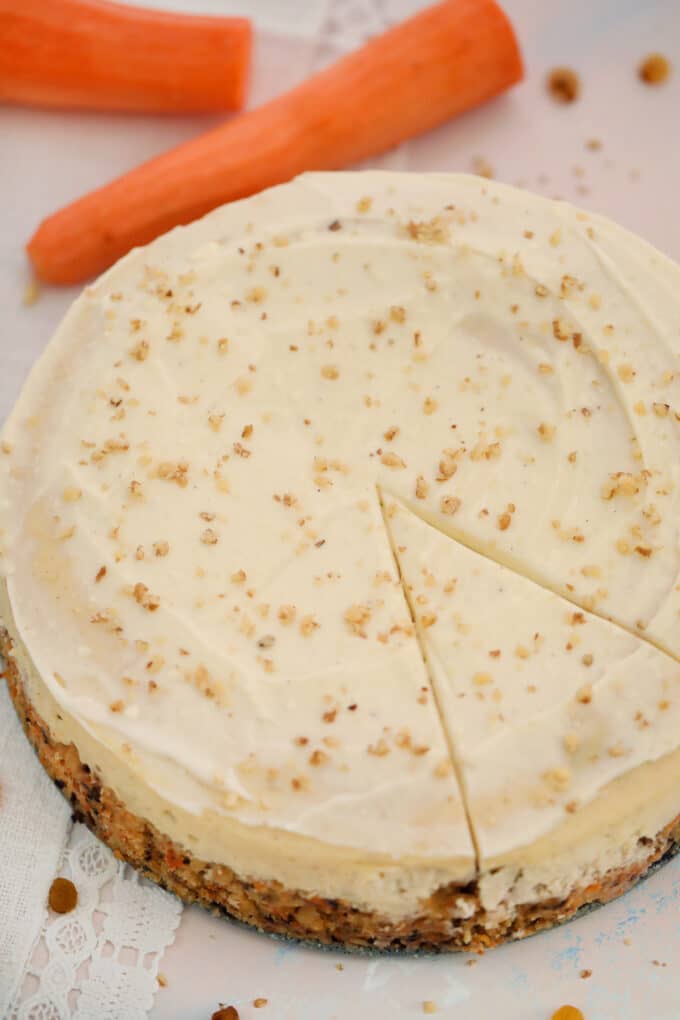 Best Carrot Cake Cheesecake Recipe
Carrot Cake Cheesecake was always a favorite of mine. After making so many cheesecakes on our blog, we got a lot of requests to combine them with the carrot cake. As a result, we present to you one of the best and most delicious Carrot Cake Cheesecake. It has all the notes of a fancy and rich cake. It is dense, rich with a festive look to it, and very flavorful.
The hardest part of making this recipe is waiting. Because it is made of cream cheese, you will have to refrigerate it when assembled. However, don't get scared. It is totally worth the wait, the rest is pretty simple if you follow the recipe. You can top it with your favorite ingredients, such as pecans.
Each layer is filled with deliciousness, and once you bit into it, you are guaranteed to love it. Whether you want to serve it for Easter, a birthday party, or a special occasion, it is the perfect dessert to go with.
How to prevent cheesecake cracks:
First, make sure that all the ingredients are at room temperature and well combined after mixed.
Also, adding flour to the batter helps prevent cracks.
Avoid opening the door oven while baking the cheesecake.
Don't overbake the cake, watch for the sides to be puffed and the center of the cake to be slightly wobbly.
Cool the cake in the oven, with the door, slightly cracked.
Bake it in a water bath.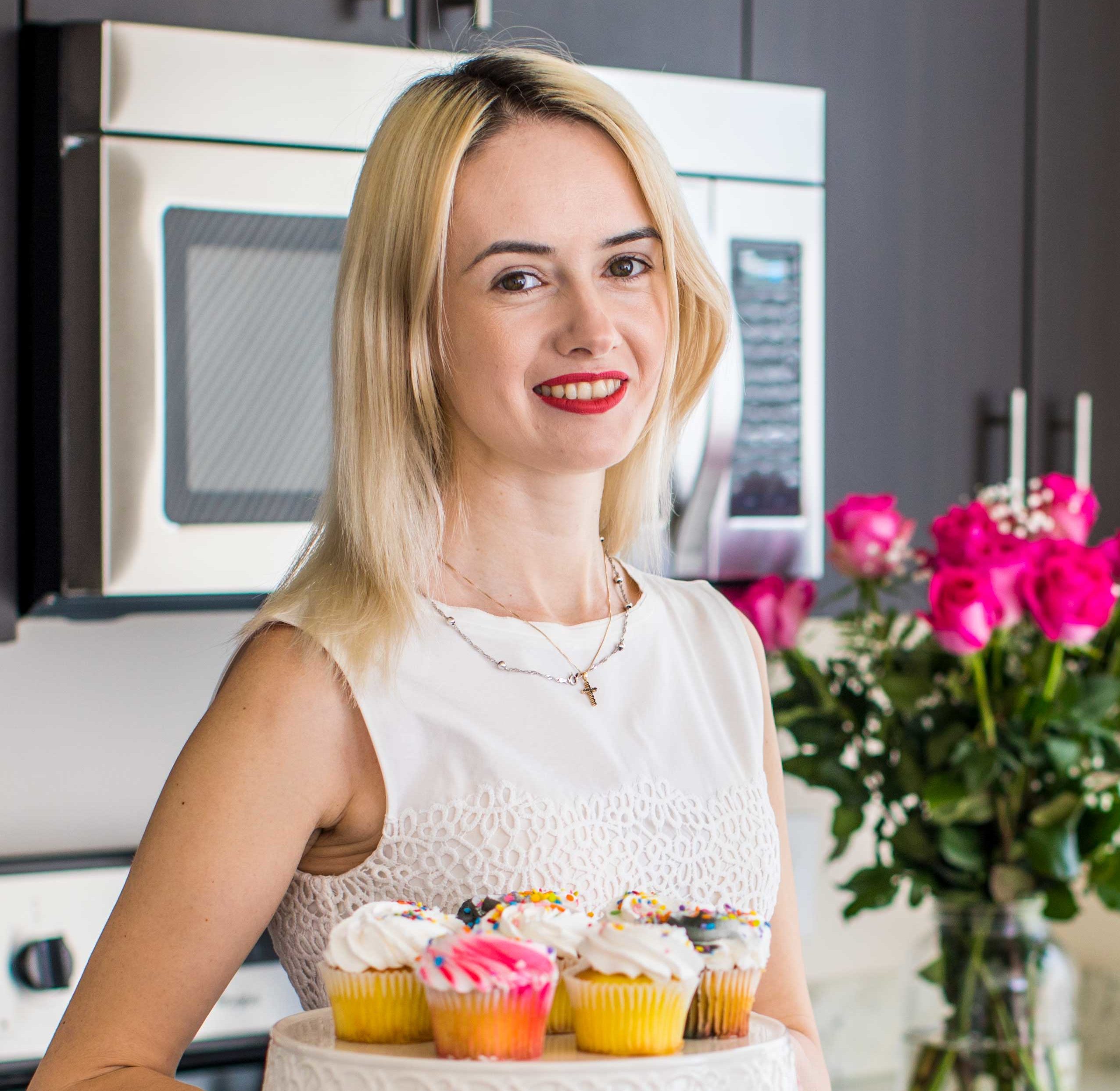 Follow us on Pinterest for more delicious recipes!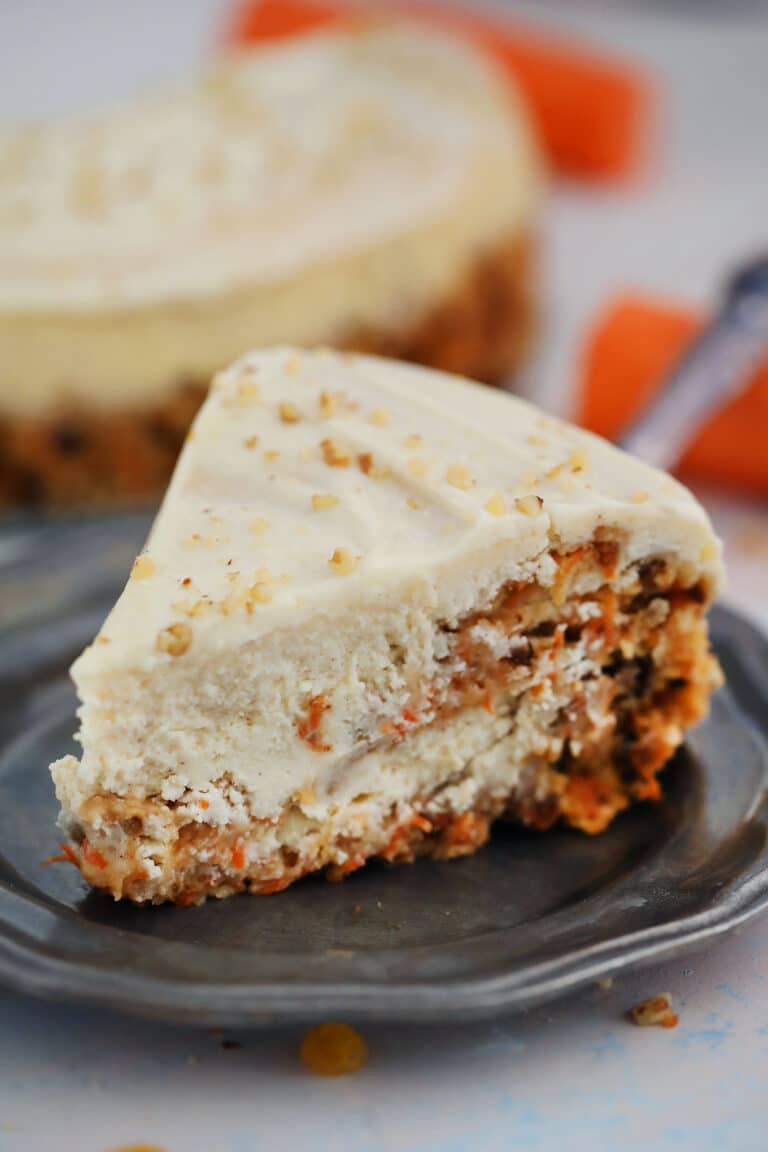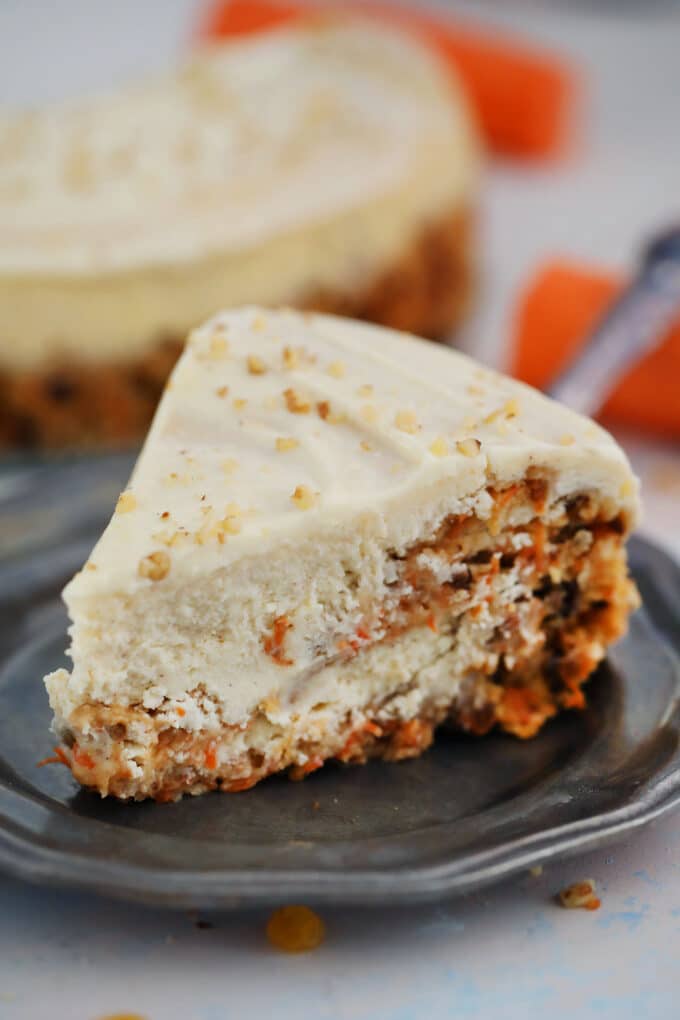 How to fix cheesecake cracks:
You will need: 1) a small offset spatula or spoon 2) hot water 3) a kitchen towel.
First, let the cheesecake completely cool and refrigerate for at least 6 hours.
Next, dip a spoon or spatula into warm/hot water and gently push and press down in the area of the crack to try to close it. Use the back of the spoon to smooth it out.
Clean the spatula or spoon often, as the batter will stick to it.
Lastly, add a thin layer of sour cream topping or cream cheese frosting.
How to bake the Carrot Cake Cheesecake in a water bath:
First, wrap the outside of the springform pan in a double layer of foil. Cover the bottom and sides of the pan well.
Set the pan in a large roasting pan that is deep enough to add water to it. Then, pour HOT water into the roasting pan, about halfway up the sides of the pan.
Next, transfer to the preheated oven and bake per recipe directions.
Lastly, cool the cake in the oven with the door slightly cracked for one hour. After which transfer to a wire rack to cool completely.
Transfer to the fridge for 6 hours or better overnight.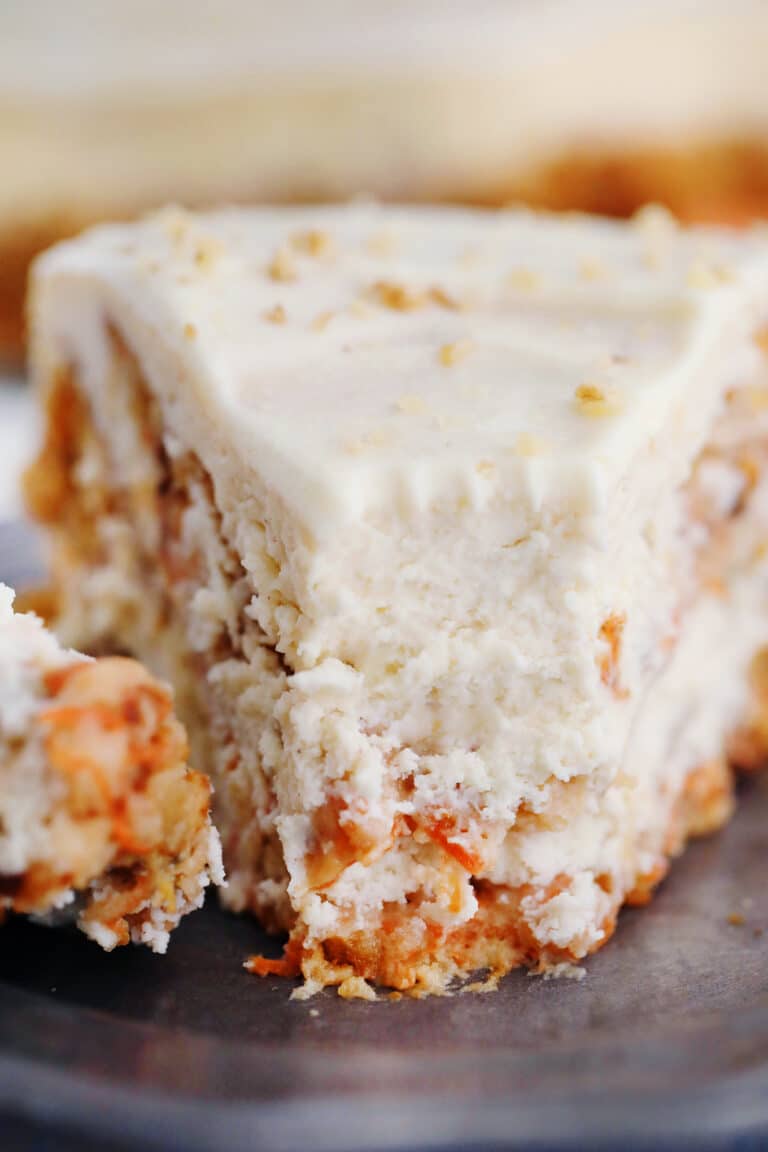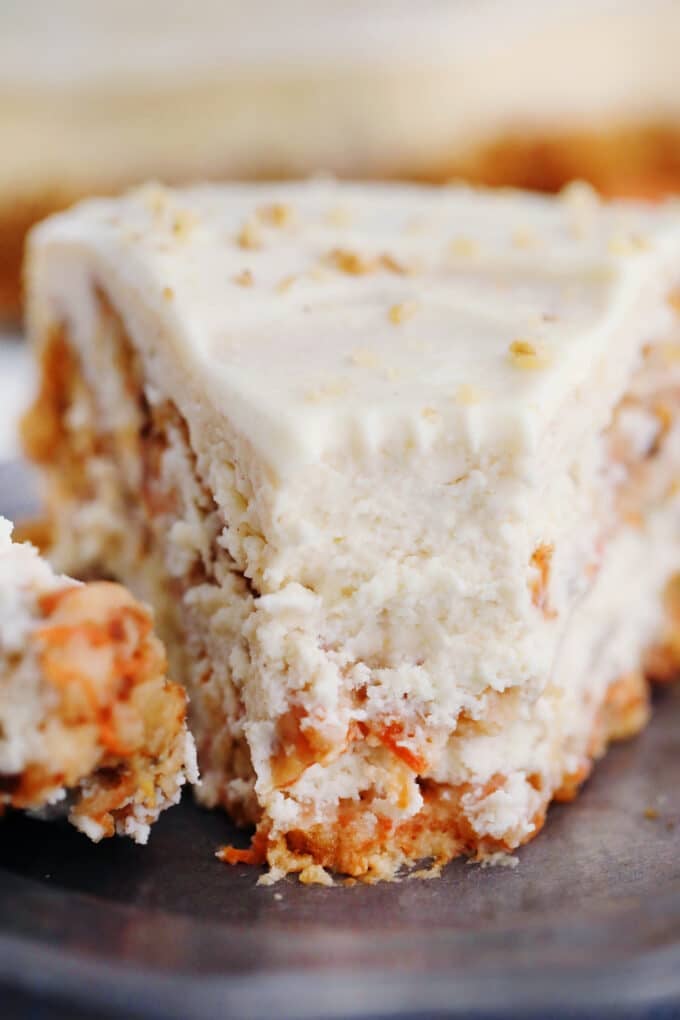 How to freeze the Carrot Cake Cheesecake
First, make sure the cake has fully cooled and also was refrigerated for at least 6 hours.
Then, wrap cheesecake bars tightly with aluminum foil or plastic freezer wrap, or place them in a heavy-duty freezer bag.
Properly stored, it will maintain the best quality for about 2 to 3 months.
More delicious Easter recipes:
Carrot Cake Cheesecake recipe tips:
To save time you can use a Carrot Cake mix.
Measure precisely the dry ingredient, and do not pack the flour into the measuring cup. Otherwise, you'll end up with a tougher cake layer.
Also, add spices such as ground cinnamon, ginger, and nutmeg. They add such an amazing flavor to this cake.
Similarly, we use a bit more brown sugar than granulated sugar because it adds more moisture and flavor to it.
You can decorate it the way you like by adding nuts or other ingredients.
For the cheesecake layer is very important for the ingredients to be at room temperature.
Also, do not overmix the batter.
Use a water bath for the best results.
If your cheesecake has some minor cracks, don't panic, they are very easy to fix, just check the tips above.
Save Recipe
Carrot Cake Cheesecake
Carrot Cake Cheesecake is a delicious dessert that is mixing two of the best cakes together in one. It is the perfect cake to go with on your Easter table.
Author: Catalina Castravet
Serves: 12 slices
Prep time:

30

minutes
Cook time:

1

hour
Total time:

1

hr

30

mins
Ingredients
Carrot Cake Layer:
Cheesecake:
Topping:
Instructions
Carrot Cake Layer:
Cheesecake Layer:
Topping:
Nutrition information
Calories: 569 Carbohydrates: 69 Protein: 12 Fat: 29 Saturated Fat: 17 Cholesterol: 105 Sodium: 659 Potassium: 484 Fiber: 2 Sugar: 47 Vitamin A: 3303 Vitamin C: 1 Calcium: 226 Iron: 2
Save Recipe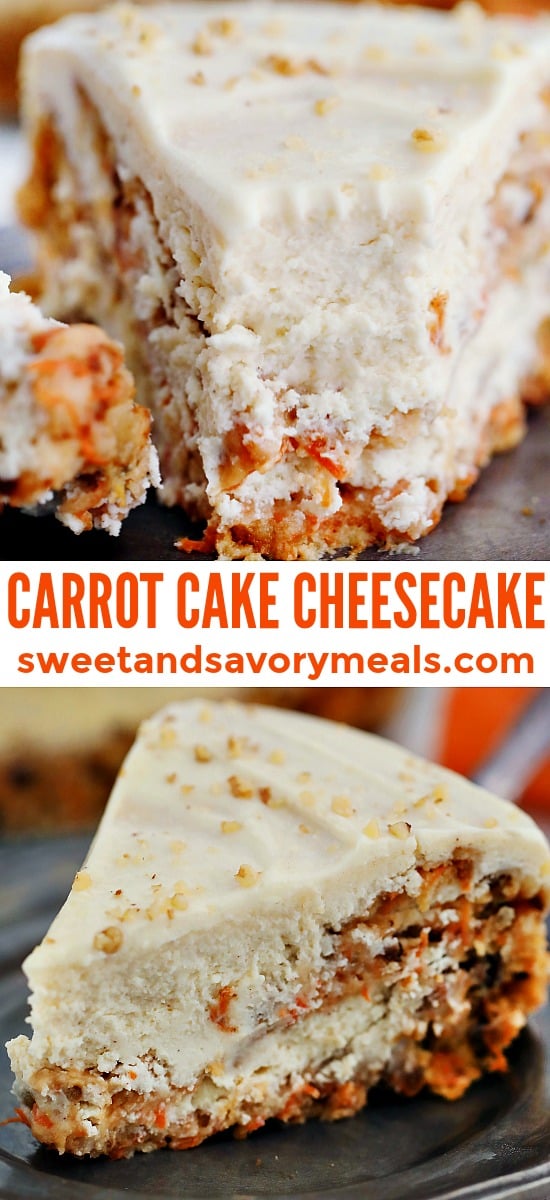 More recipes you might love
Categories: