Vanilla Bean Strawberry Curd – Gluten Free
Vanilla Bean Strawberry Curd is seasonal and delicious, with vanilla bean seeds and a touch of lemon.
I love making easy and delicious strawberry desserts. Among my most popular once are Strawberry Poke Cake, Strawberry Bars, and Strawberry Lava Cakes.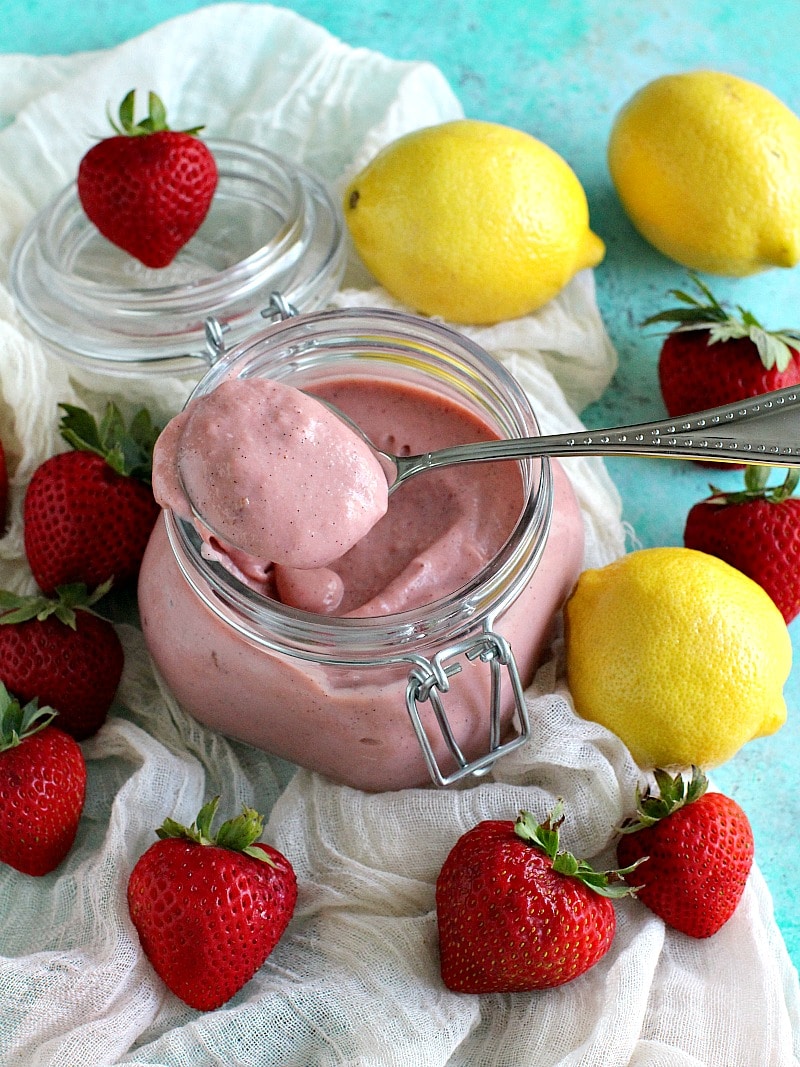 Vanilla Bean Strawberry Curd
I love creamy desserts, so when I got my hands onto some unbelievably fresh and fragrant strawberries, I made Strawberry Curd with notes of fresh lemon and vanilla bean. You can eat this stuff by the spoon, I convinced myself that this is a creamy smoothie so I can justify just drinking this stuff all summer long.
I used to make lemon curd all the time, its perfect in summer desserts, but Strawberry Curd is a new obsession in my house. I can literally eat this curd on cream cheese bagels and call it a day. This curd is a must this season, you can put it on cakes, into frosting, you can serve it with toast, or as a dipping sauce with fruits. It tastes absolutely fabulous. Serve it with warm muffins or toast, the possibilities are endless! Creamy, with a gorgeous pink color from the fresh strawberries, with beautiful specs of vanilla bean seeds and just a touch of citrus to make the strawberry flavor shine.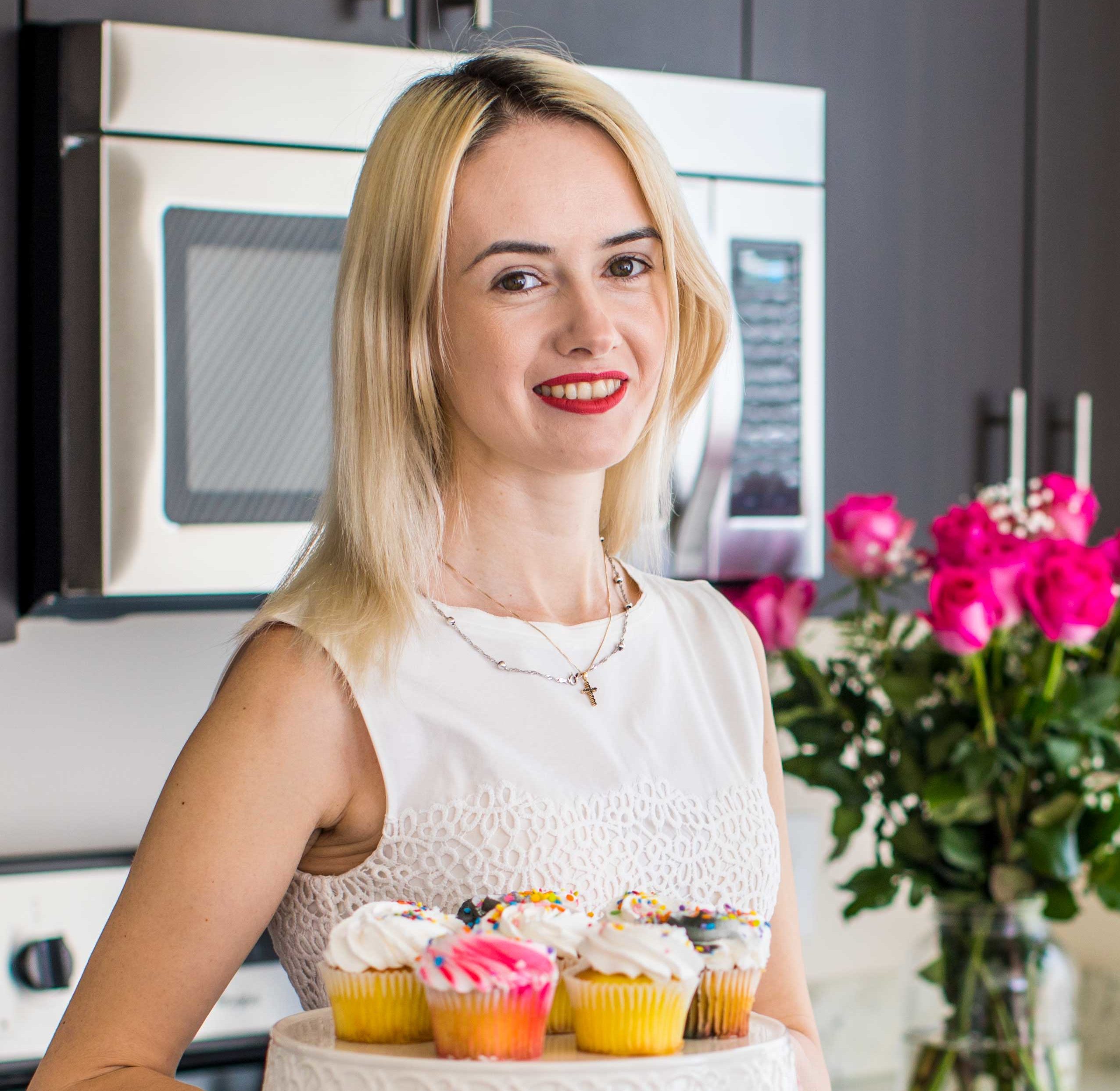 Follow us on Pinterest for more delicious recipes!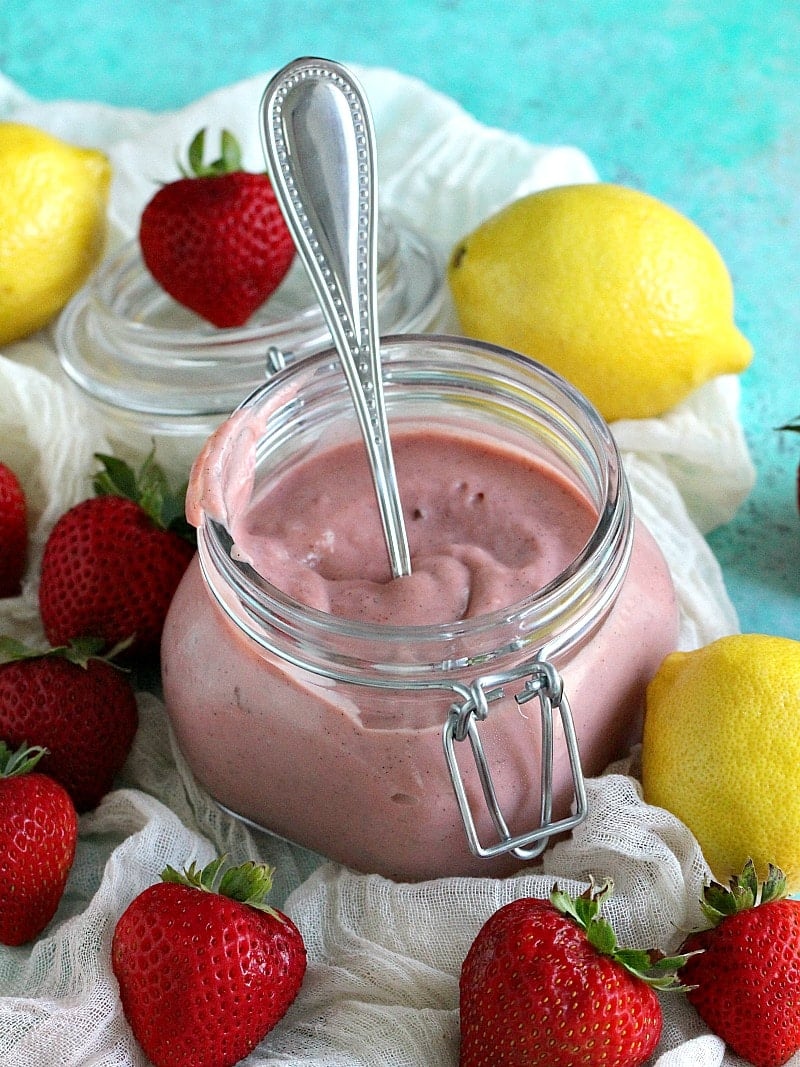 Why You'll Love This Strawberry Curd:
Incredibly easy to make.
Flavorful and delicious, while rich in vitamins.
Made with real fruits that everyone can enjoy.
Kids and adults love it.
Perfect to refreshment during hot days.
Can be used as dipping, filling, or frosting.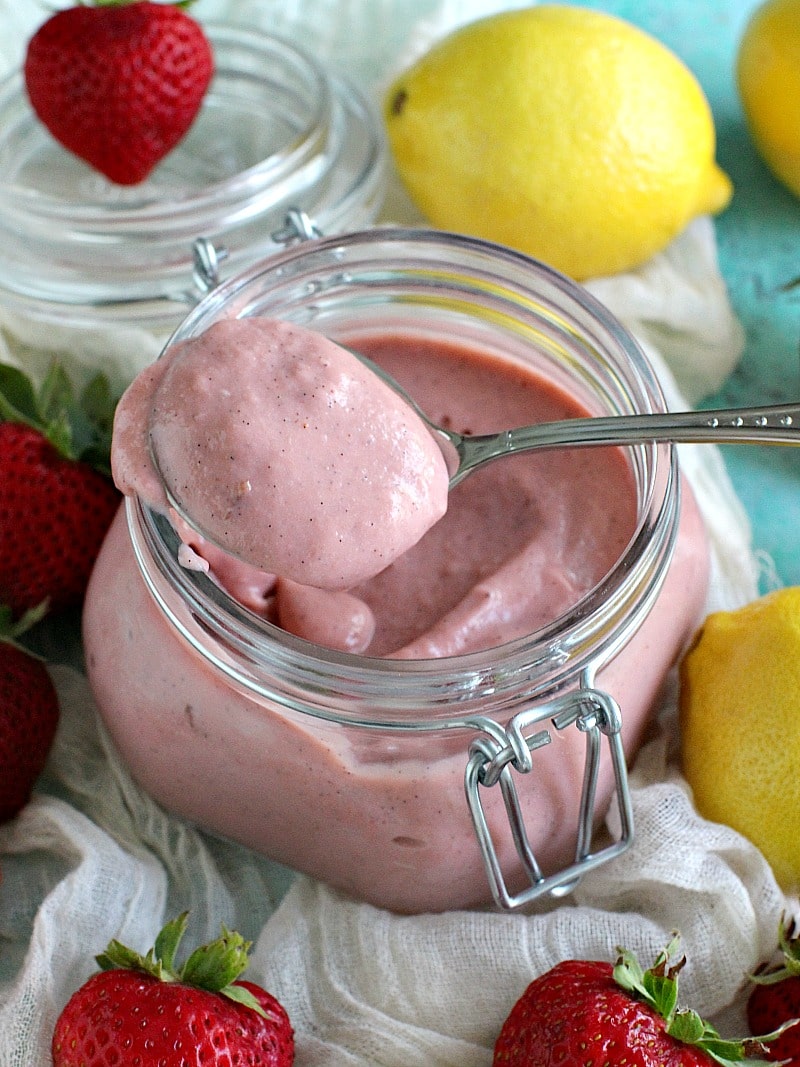 What ingredient are needed for perfect Strawberry Curd?
Strawberries
Sugar
Cornstarch
Fresh lemon juice
Vanilla beans
Egg yolks
Unsalted butter
Save Recipe
Strawberry Curd
Author: Catalina Castravet
Serves: 8 servings
Prep time:

10

minutes
Cook time:

10

minutes
Total time:

20

mins
Nutrition information
Calories: 144 Carbohydrates: 19 Protein: 1 Fat: 7 Saturated Fat: 3 Cholesterol: 108 Sodium: 42 Potassium: 92 Fiber: 1 Sugar: 15 Vitamin A: 265 Vitamin C: 32.5 Calcium: 22 Iron: 0.5
Save Recipe
More recipes you might love