Taco Fries and Fire Grilled Chicken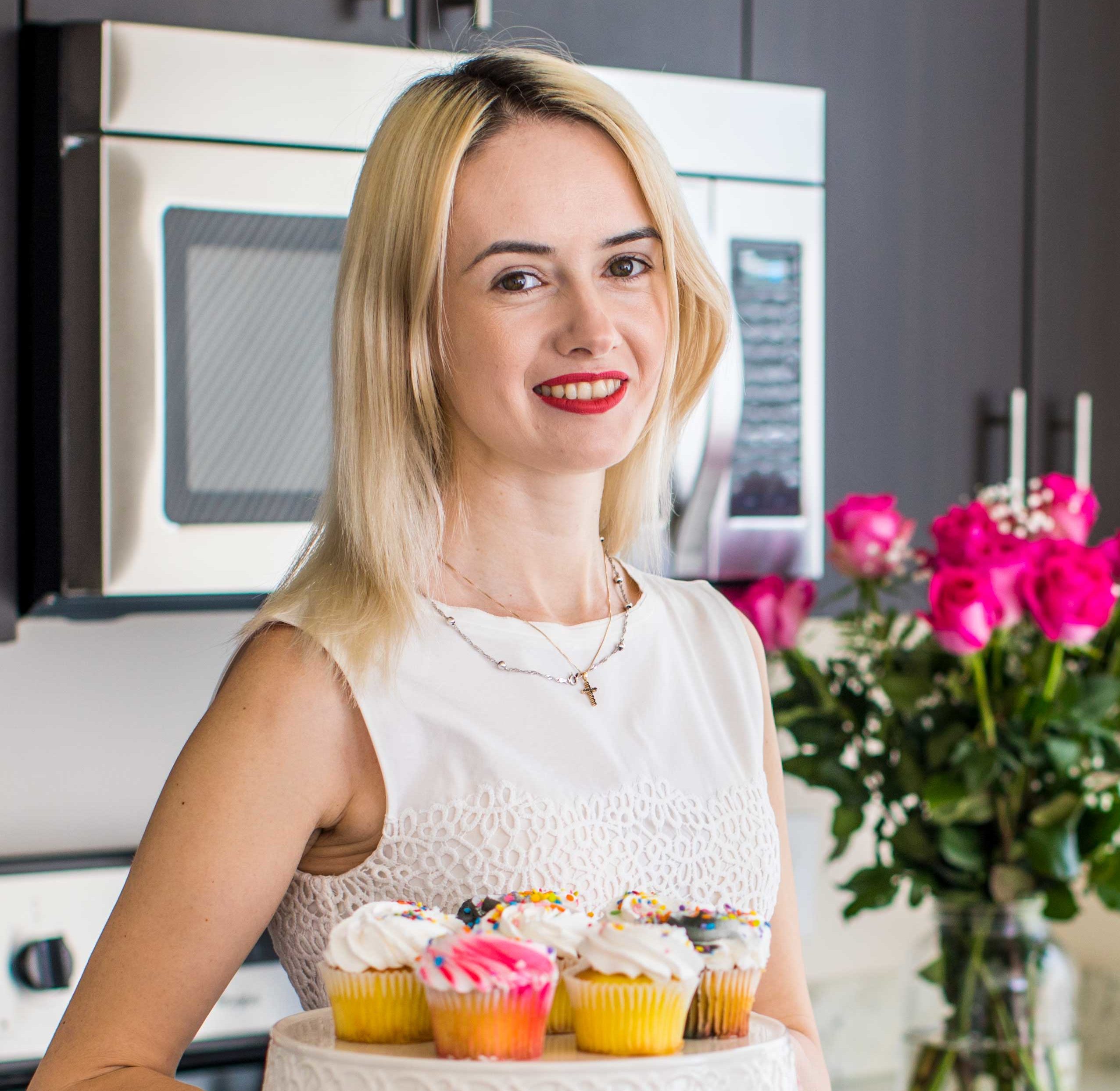 This is a sponsored post written by me on behalf of Cooked Perfect® Fire Grilled Chicken. All opinions are 100% mine.
Taco fries are flavorful and delicious and you only need two ingredients. Perfect to serve as an appetizer or side dish.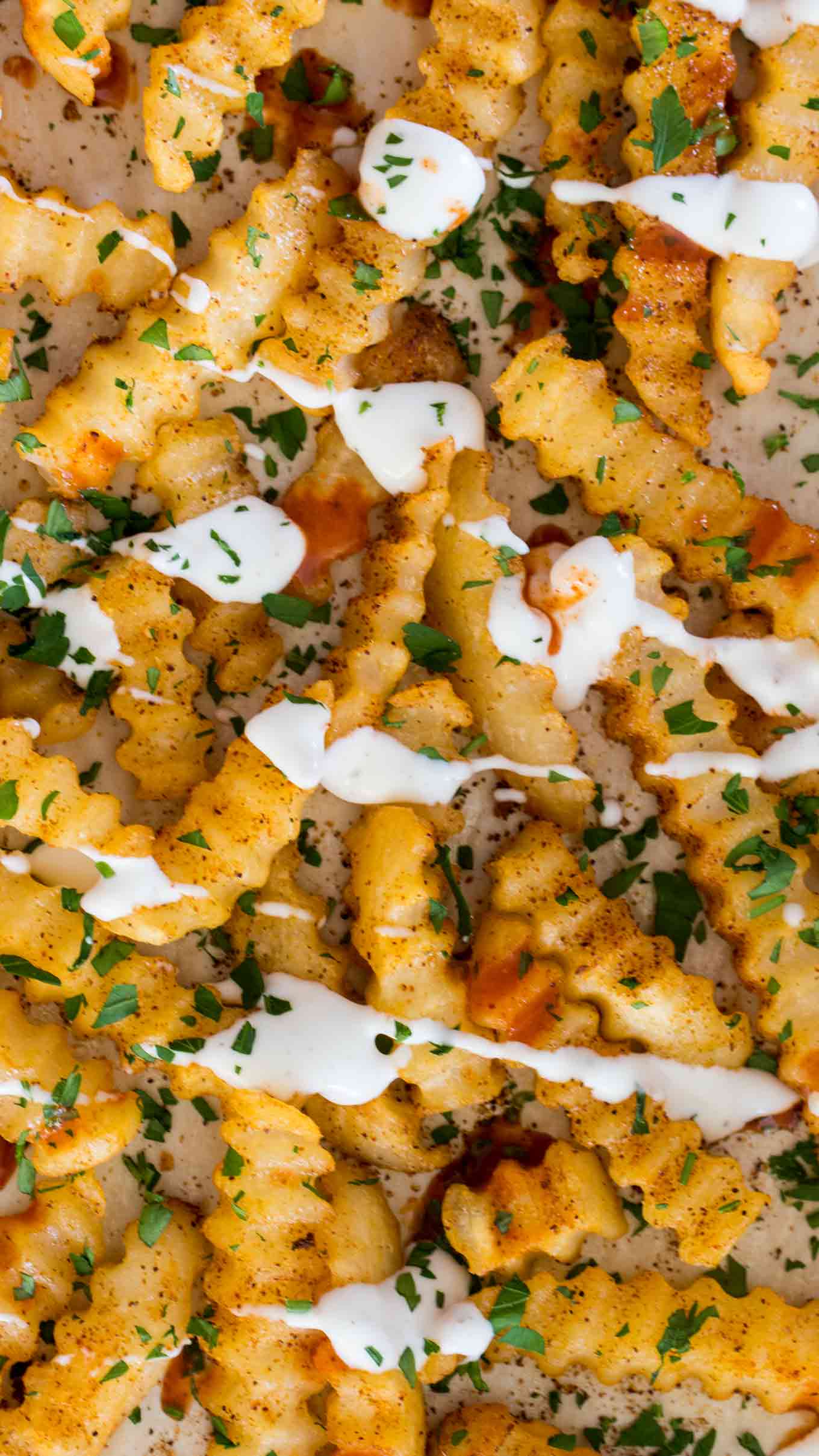 Taco fries are becoming a staple in this house. I made them for a party and everyone loved them so much, they disappeared in minutes. The best thing about these is that all you need only 2 ingredients and you can serve them with your favorite dipping sauce. For these Taco Fries recipe just use your favorite taco seasoning and favorite brand of frozen fries. Garnish them with fresh cilantro or Pico de Gallo. For a spicier kick, add some hot sauce to the fries before serving or some chili powder before baking. You can also sprinkle some fresh lemon zest or sea salt onto them.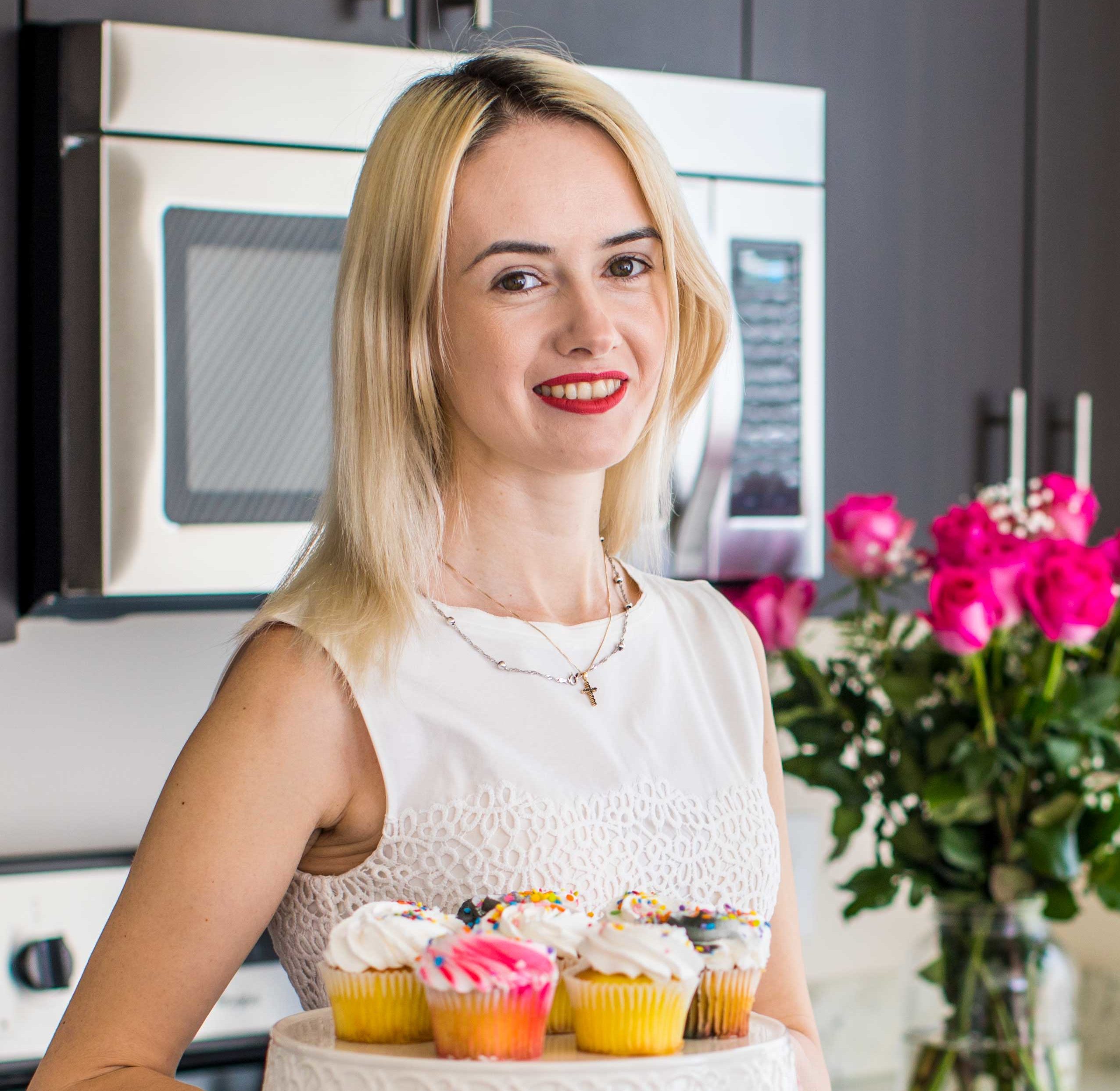 Follow us on Pinterest for more delicious recipes!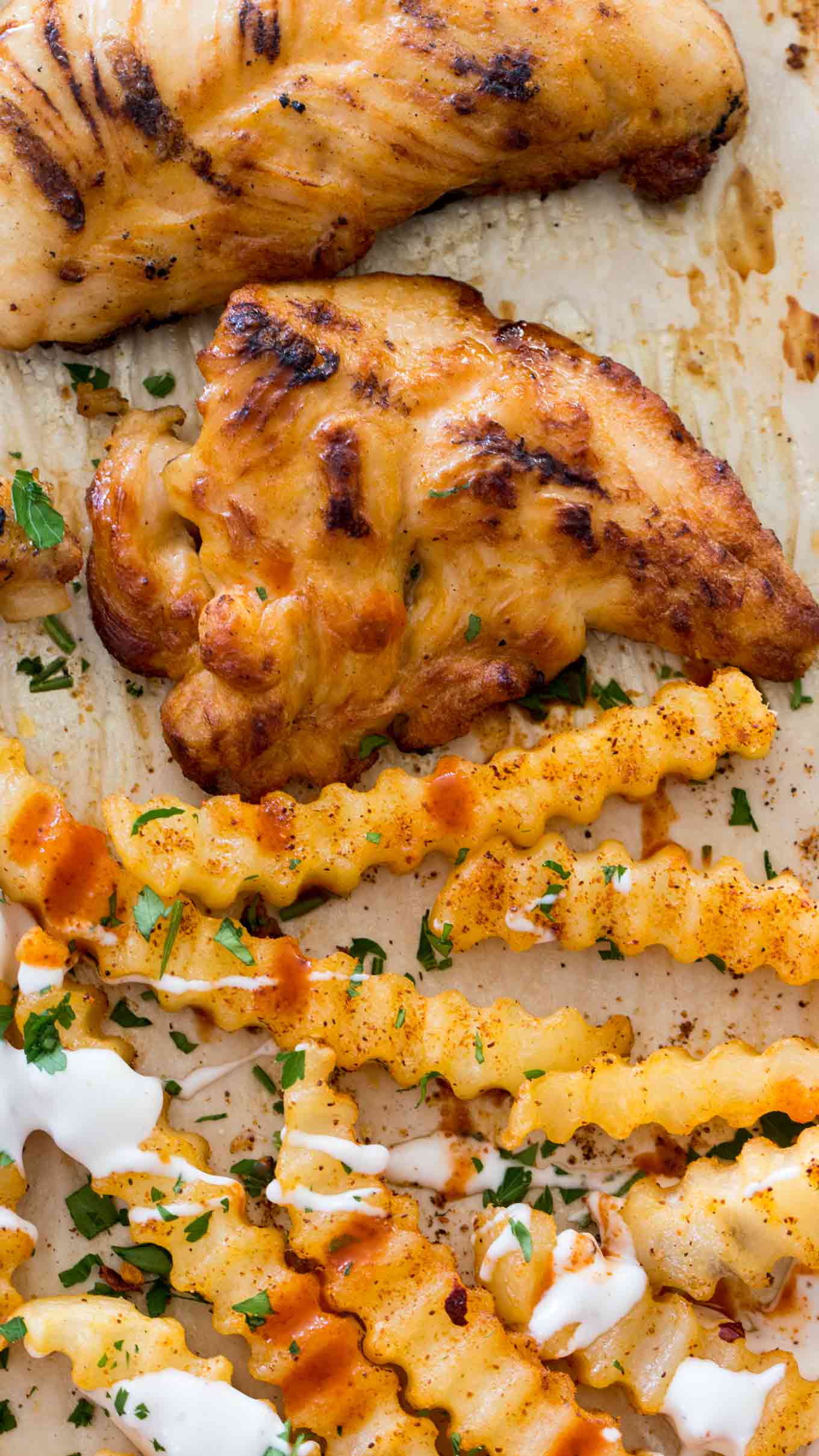 If you want to serve these Taco Fries part of an easy dinner, I have the perfect solution, add some
Cooked Perfect® Fire Grilled Chicken
Tenders to the baking sheet. You now have a delicious one sheet pan dinner.
Cooked Perfect
Fire Grilled Chicken is grilled over an open fire to sear in the flavor for juicy, tender chicken that's super easy to serve.
You can find Cooked Perfect Fire Grilled Chicken in the frozen foods aisle of the grocery store, find a store to see where you can get yours. I love, how easy they are to prepare by heating them in the oven or the microwave.
Cooked Perfect Fire Grilled Chicken comes in a variety of cuts like wings, drumsticks, thighs, tenders and chunks. I served these Taco Fries with the Classic Style Fire Grilled Tenders. But there are so many great flavors:
Bourbon BBQ
Buffalo Ranch
Wildflower Honey BBQ
Lemon Herb
Zesty Herbs and Spice
Szechuan Style
Korean Style
Classic Style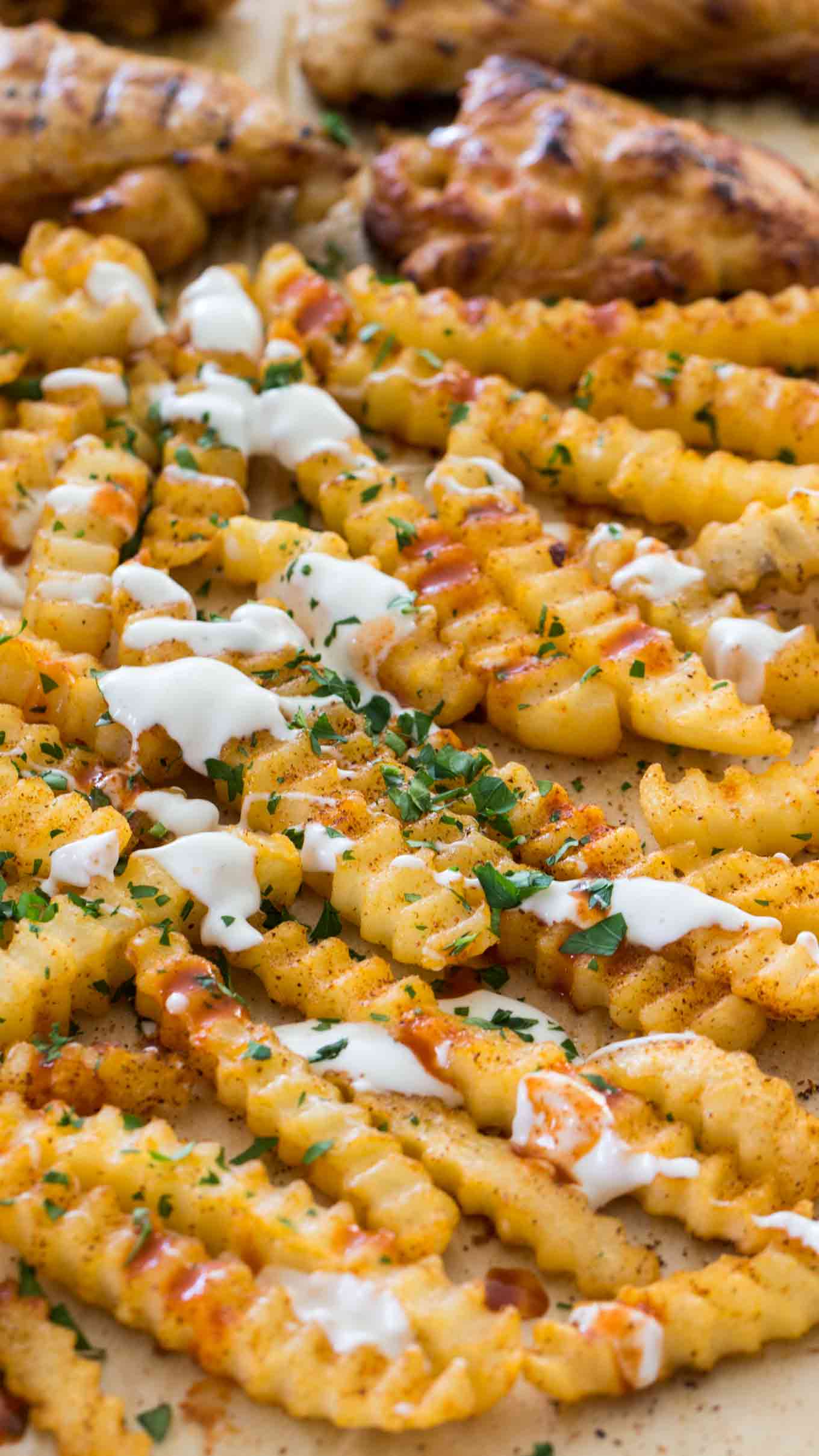 Dinner does not get any easier! I like when I can find easy, delicious solution to everyday meals. Browse Recipes & Save $1.50
Save Recipe
Author: Catalina Castravet
Serves: 3 people
Prep time:

5

minutes
Cook time:

15

minutes
Total time:

20

mins
Ingredients
2 tablespoons taco seasoning
1 26 ounce bag frozen French fries
1 bag Cooked Perfect Premium Fire Grilled Chicken Tenders
Instructions
Preheat oven to 400F degrees.

Add the French fries in a single layer on 3/4 of a baking sheet.
Add the Cooked Perfect Chicken Tenders on the remaining part of the sheet.
Bake until golden brown, about 12 minutes.
Once the fries are crispy, add taco seasoning to a bowl or bag, add fries and shake until fries are coated.
Serve immediately with dipping sauce, I like Ranch sauce.
Garnish fries with fresh cilantro or Pico de Gallo.
Calories: 4 Carbohydrates: 1 Protein: 0 Fat: 0 Saturated Fat: 0 Cholesterol: 0 Sodium: 136 Fiber: 0 Sugar: 0 Vitamin A: 155 Vitamin C: 0.7 Iron: 0.1
Save Recipe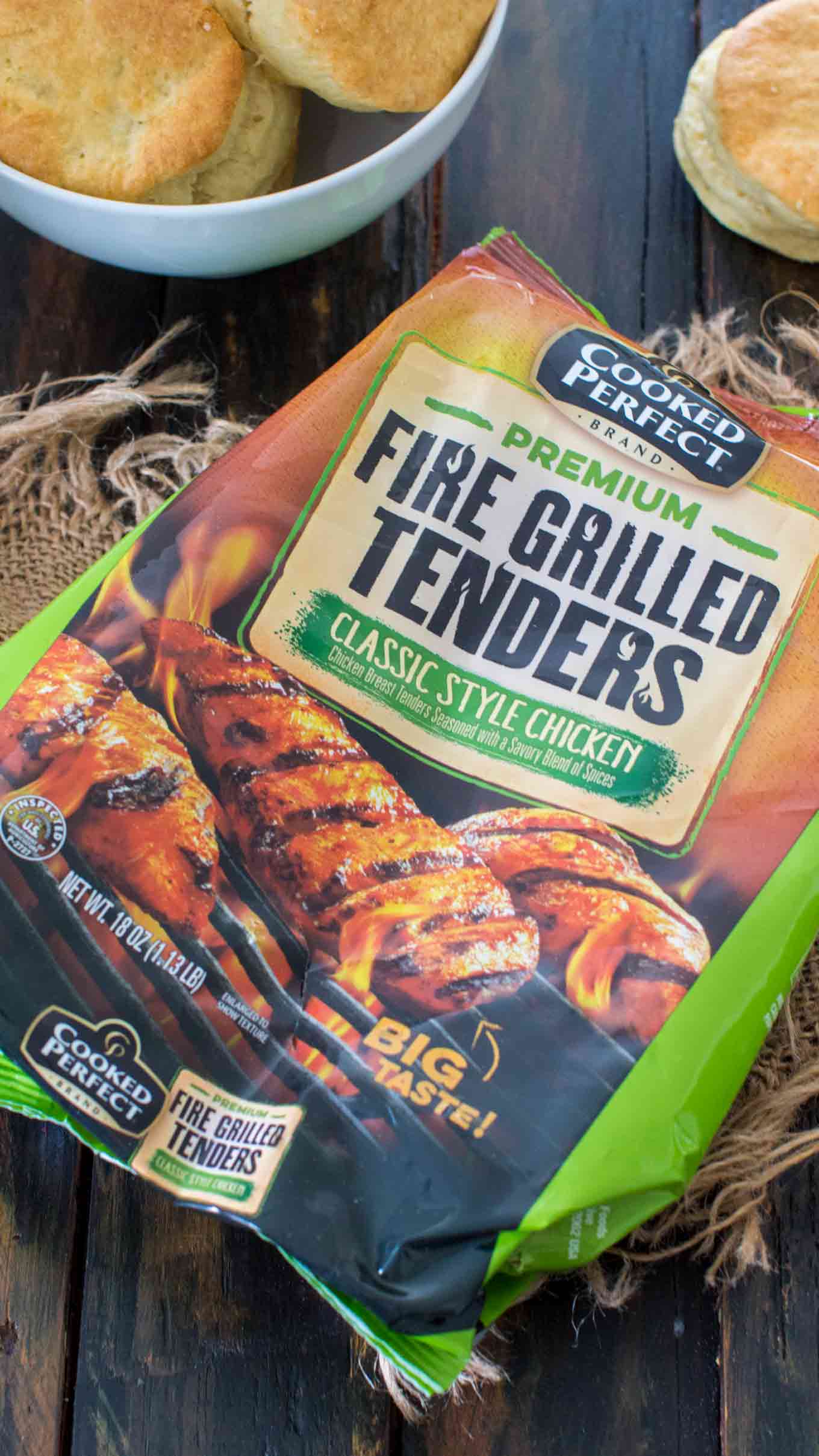 More recipes you might love