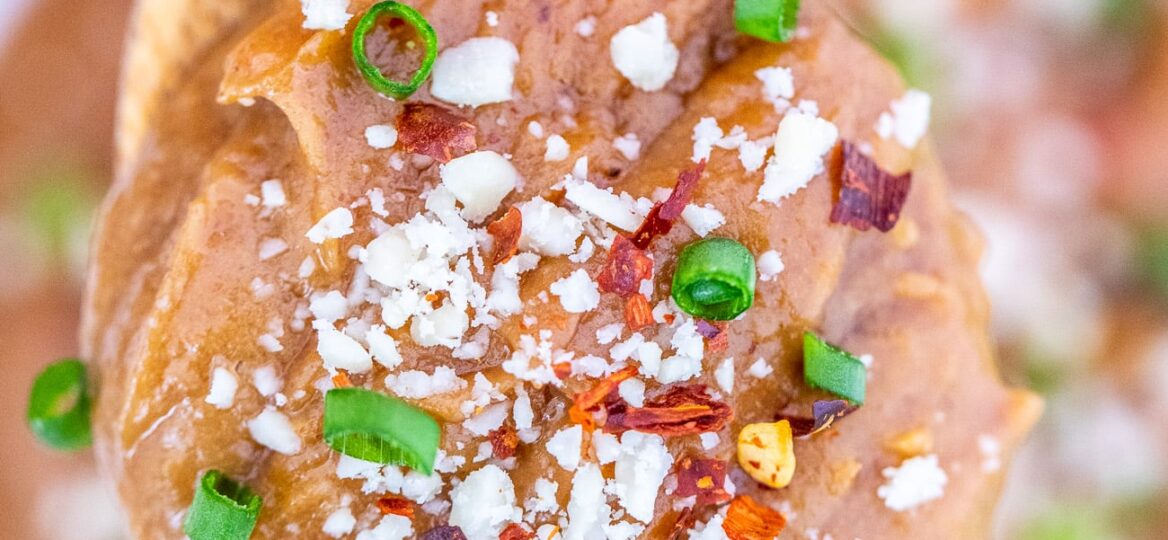 Creamy Peanut Sauce [video]
Peanut Sauce is so flavorful and versatile that you can add it to just about anything. Have an Asian fest at home with this easy sure-hit recipe!
If you like Asian cuisine, serve this alongside our other favorites from the region like the Sweet and Sour Chicken, Moo Goo Gai Pan, and Chicken Katsu!
Asian Peanut Sauce
Peanut Sauce can be paired with chicken, noodles, spring rolls, stir-fries, and even added to wraps! That's how versatile it is, which probably makes it grow more popular in recent years.
I like dips because they provide additional flavor and juiciness to any dish. And I like making them from scratch. There are many commercially available bottled ones, but I have always liked to make my own so that I can customize it and avoid the preservatives.
Knowing this recipe may actually save you from the hit-or-miss dips that you are used to getting from some Asian restaurants. In this easy recipe, no cooking is even required, so give it a try!
What is the peanut sauce?
It has ground peanuts as the base, and in this specific recipe, we are using peanut butter for convenience.
It has just the right balance of sweetness, sourness, and saltiness that highlights the nutty flavor. Also, it is made more flavorful with zesty ginger, hot red pepper flakes, and sharp garlic.
How to make peanut sauce:
All you need to do is to blend together all the ingredients until smooth.
Then, if you wish, you can garnish with chopped roasted nuts, green onions, and more red pepper flakes.
Now, you have a dip that can be used in a variety of Asian dishes! No need to buy the bottled ones anymore!
Peanut Sauce Variations:
Thai:
Originally, the famous Thai satay has a curry-like dip that is mainly composed of coconut milk, not peanuts.
One recipe calls for heating up the coconut milk in a saucepan and adding in red curry paste, peanut butter, fish sauce, sugar, and tamarind paste.
But do not worry, our recipe works just as well.
For Spring Rolls:
Another Asian dish that sports this dip is the Vietnamese Spring Rolls. It is made by wrapping strips and juliennes of vegetables in rice paper. Veggies like lettuce, carrots, cucumbers, bell peppers, and mung bean sprouts are included as well as rice vermicelli and some herbs like basil and cilantro.
To make the dip, simply follow the above-mentioned recipe, it pairs perfectly with spring rolls.
For Noodles:
Just follow the same recipe as above, it works! I love it in Pad Thai (a noodle dish also from the Land of Smiles) because it melds the flavors from the bean sprouts, eggs, tofu, and rice noodles.
Spicy:
The recipe already includes red pepper flakes but if you want it spicier, you can add chili peppers! Just remember to remove the seeds before adding.
Storing Recommendations:
Refrigerate: Peanut butter itself has a very long shelf life. You can put single portions of this sauce in airtight containers that can be refrigerated for up to a week. Remember to let it sit out for around 30 minutes before serving in order to liquefy any oil that may have solidified.
Freeze: Aside from refrigerating, you can also freeze it for a month. Just heat it in the microwave oven before serving.
More homemade sauce recipes:
Recipe Tips:
To sweeten, you can also use honey or maple syrup instead of sugar.
If you will use sweet peanut butter, then, you can reduce the amount of brown sugar.
You can also substitute Sriracha for the red pepper flakes.
Substitute almond butter if you are allergic to legumes.
Deliciousness to your inbox
Enjoy weekly hand picked recipes and recommendations