Chicken Katsu with Tonkatsu Sauce
Chicken Katsu is an easy recipe primarily made of chicken breast, deep-fried to perfection that is crispy on the outside and moist and tender on the inside!
This Japanese favorite is well-loved by everyone in the family. You may want to put this meal in a bento box along with these other favorites: Bacon Wrapped Broccoli Tots, Cucumber Salad, and Instant Pot Hard Boiled Eggs.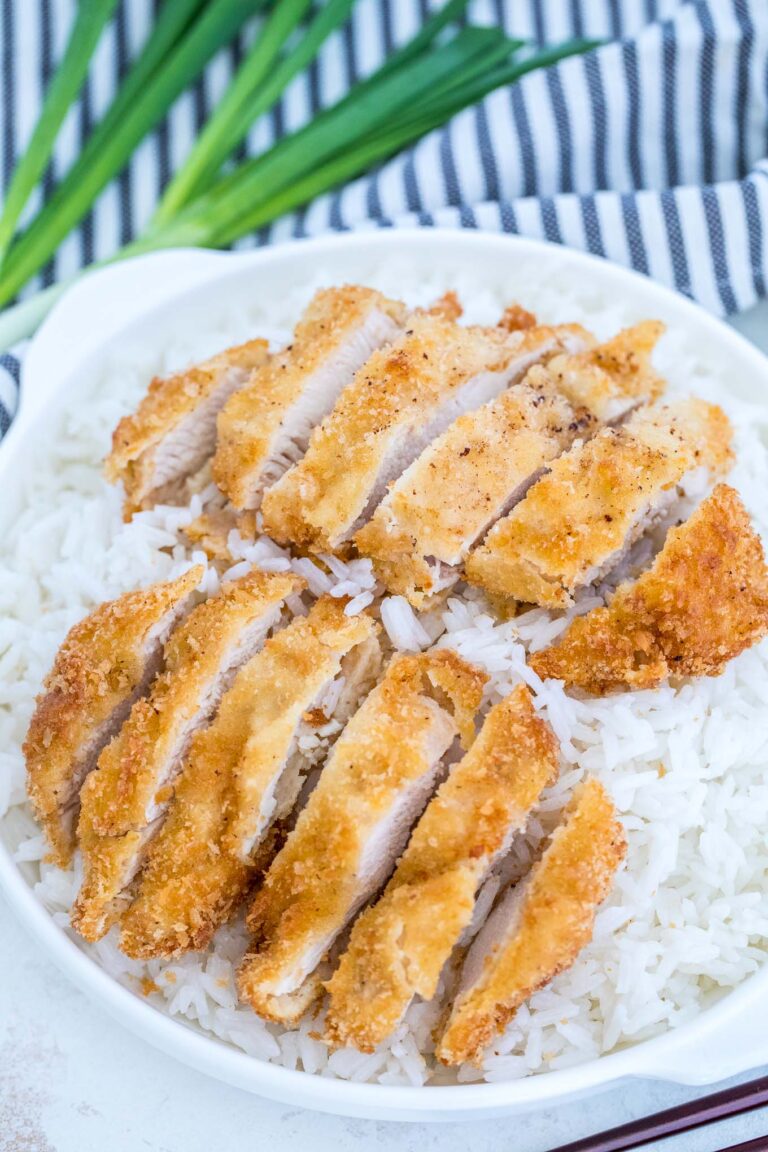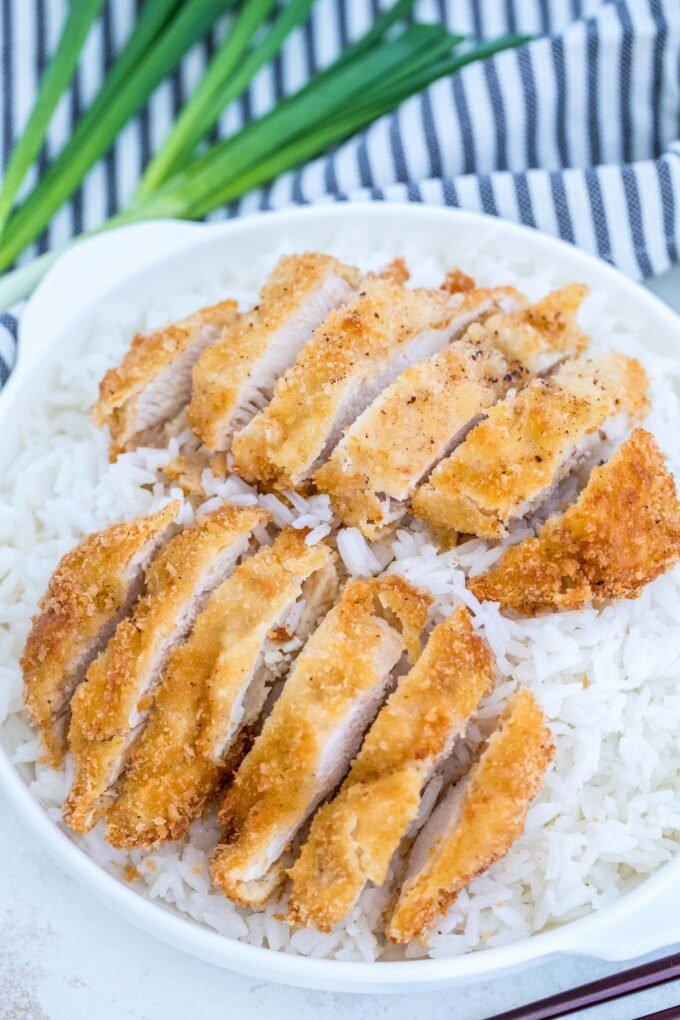 Easy Chicken Katsu Recipe
Chicken katsu is so easy to make, you will only need chicken breast and a few other seasonings. Both kids and adults enjoy this dish. It is actually our kid's favorite meal and his favorite lunch box dish.
This Japanese dish is the perfect comfort food. The meat is breaded with flour, eggs, and Panko bread crumbs, then deep-fried. Also, it is a great alternative to any chicken recipe and is quite a delicious and satisfying dinner meal.
What is Chicken Katsu?
This is a Japanese deep-fried dish made of breaded chicken breasts. The term "katsu" is from the Japanese word "katsuretsu" that translates to the English word "cutlet."
It is a simple dish, and yet very tasty. Due to its simplicity and great taste, it became a hit not just in Japan, but all over the world.
The Japanese flavors come from the marinade and the special thick brown sauce called tonkatsu sauce. In this post, we will also teach you how to make your own tonkatsu sauce. By the way, tonkatsu is the pork version of chicken katsu.
This dish is best paired with rice or ramen while the tonkatsu sauce can complement just any deep-fried Asian dishes out there.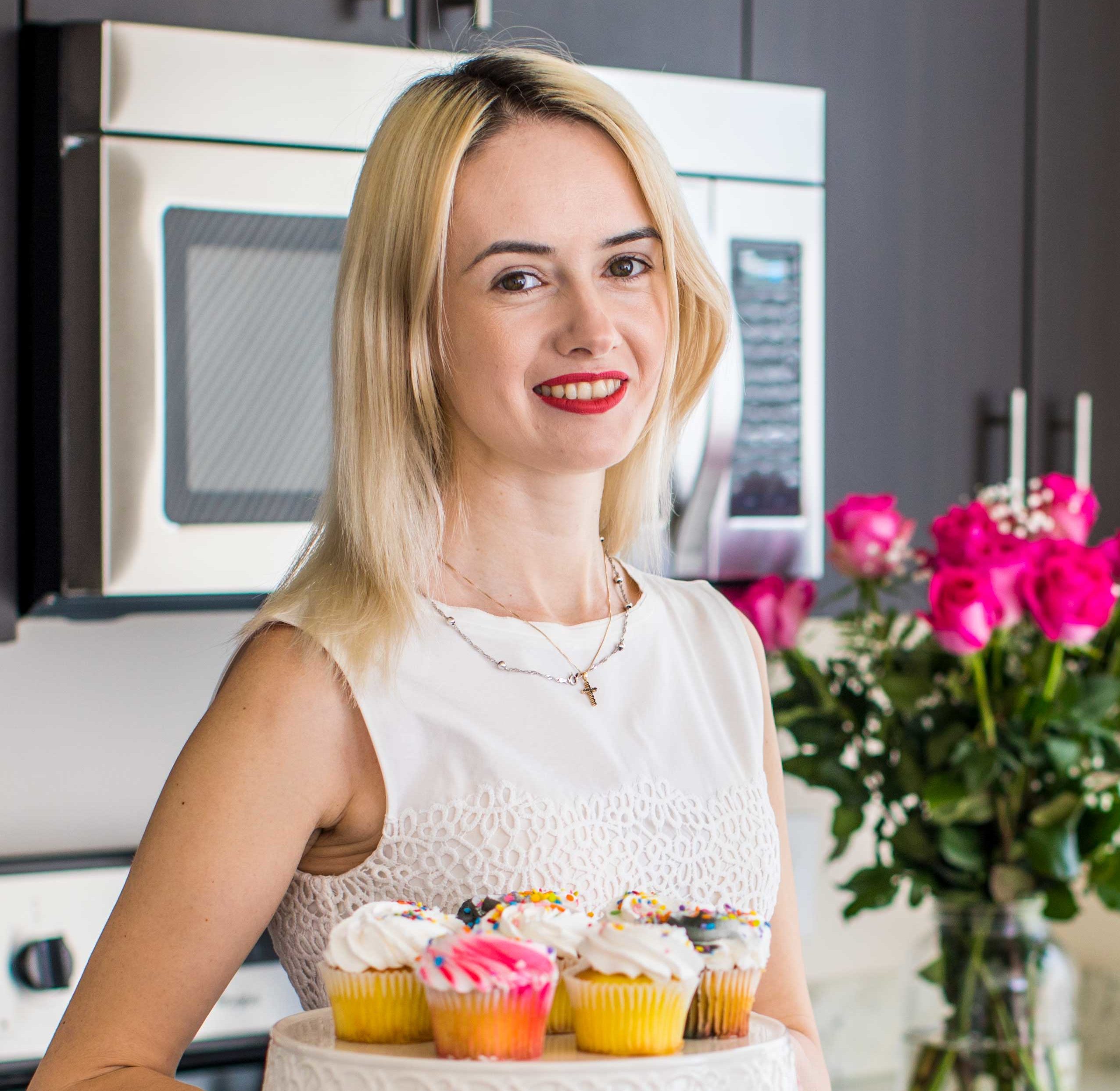 Follow us on Pinterest for more delicious recipes!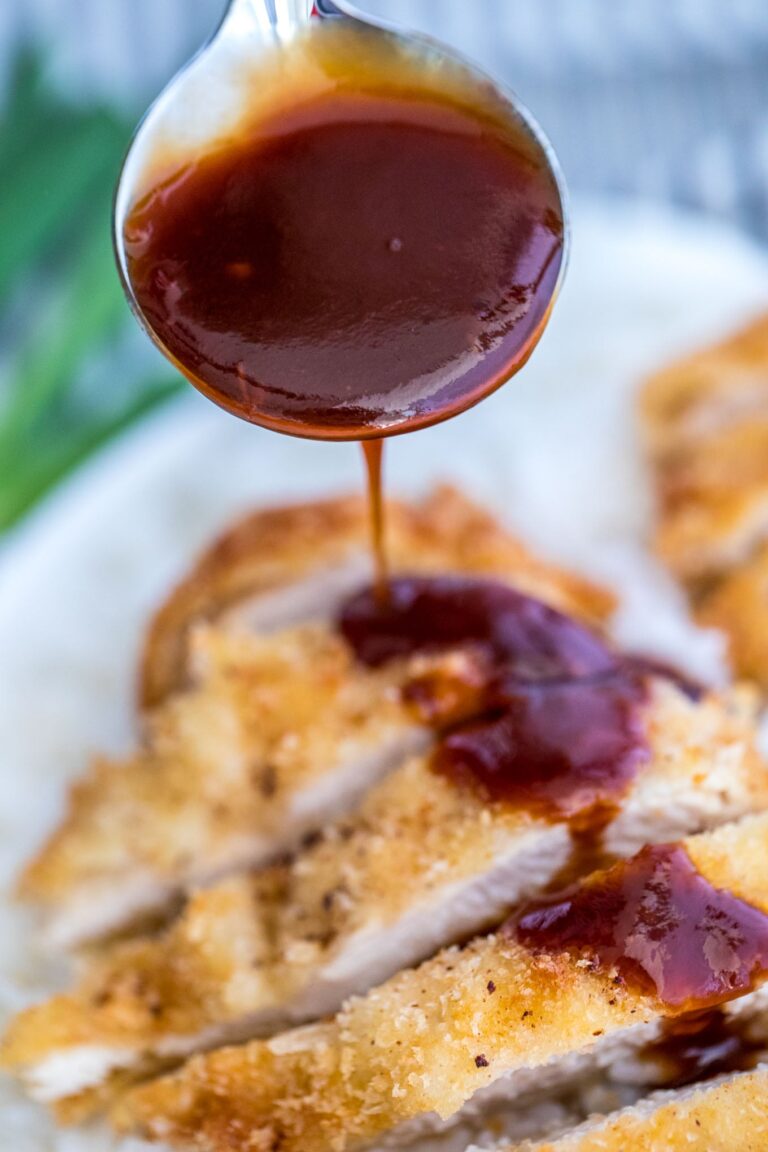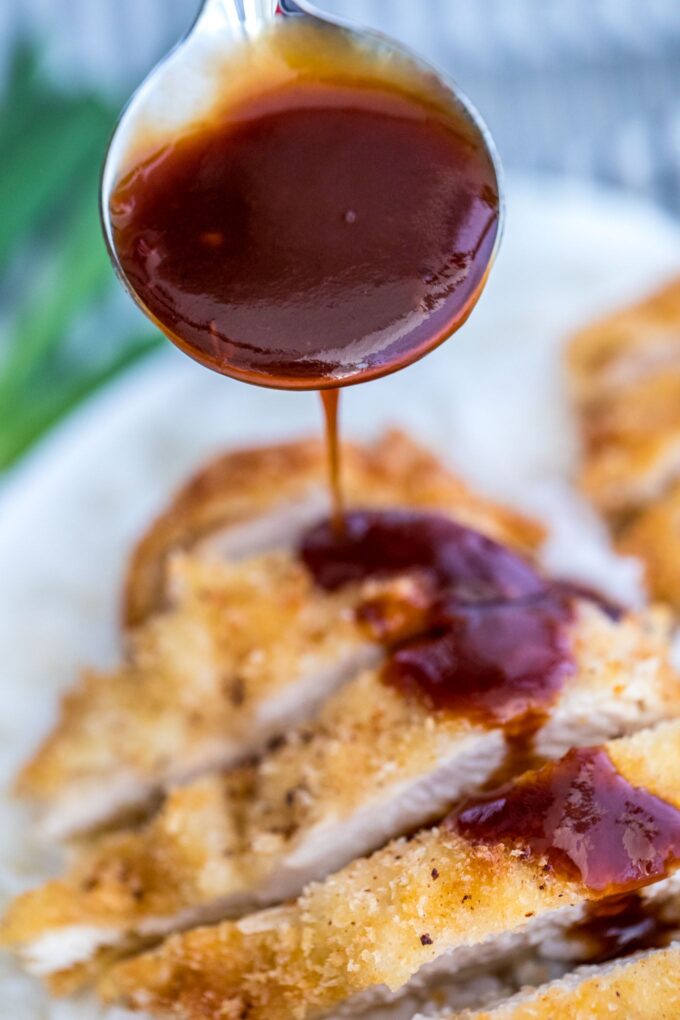 How to make Chicken Katsu?
To make this recipe, prepare the chicken breast first. Since this dish is deep-fried, it is best to keep the meat thin for it to be cooked thoroughly in a short period of time. Cut the chicken strips diagonally into smaller, flat portions.
Next, prepare the marinade. In a bowl, combine rice wine, soy sauce, and pepper. Marinate the meat for fifteen minutes. While waiting for the flavors to seep in, prepare the breading.
In a bowl of all-purpose flour, mix in the garlic and onion powder. In a separate bowl, prepare the beaten egg and in another bowl, the panko breadcrumbs.
After marinating the chicken, take one piece and coat with the flour mixture. Once evenly coated, tap the excess and then, coat with the beaten egg. Finally, dredge the meat in the breadcrumbs, and then deep fry it.
Ensure to put enough vegetable oil to about one inch in depth when frying. Also, allow for oil to reach a high temperature, then fry on both sides until golden brown. Don't forget to skim off loose breadcrumbs with a strainer when frying.
Place the chicken on paper towels to remove excess oil. Then, cut into strips, drizzle with tonkatsu sauce and garnish with chopped onions. Serve with rice and enjoy!
How to make Chicken Katsu sauce?
The katsu sauce is available in Japanese grocery stores or online. The commercially available sauce is thick highly similar to Worcestershire sauce combined with pureed vegetables and fruits.
But if you can't buy, or, you just don't have the time to, don't fret. Here is a very easy recipe on how to make your own version of it using condiments and seasonings available in your pantry.
In a bowl, combine the following: three parts ketchup, one part Worcestershire sauce, two parts oyster sauce, one part rice vinegar, one part soy sauce, and one part sugar. Mix everything well and adjust as per your liking.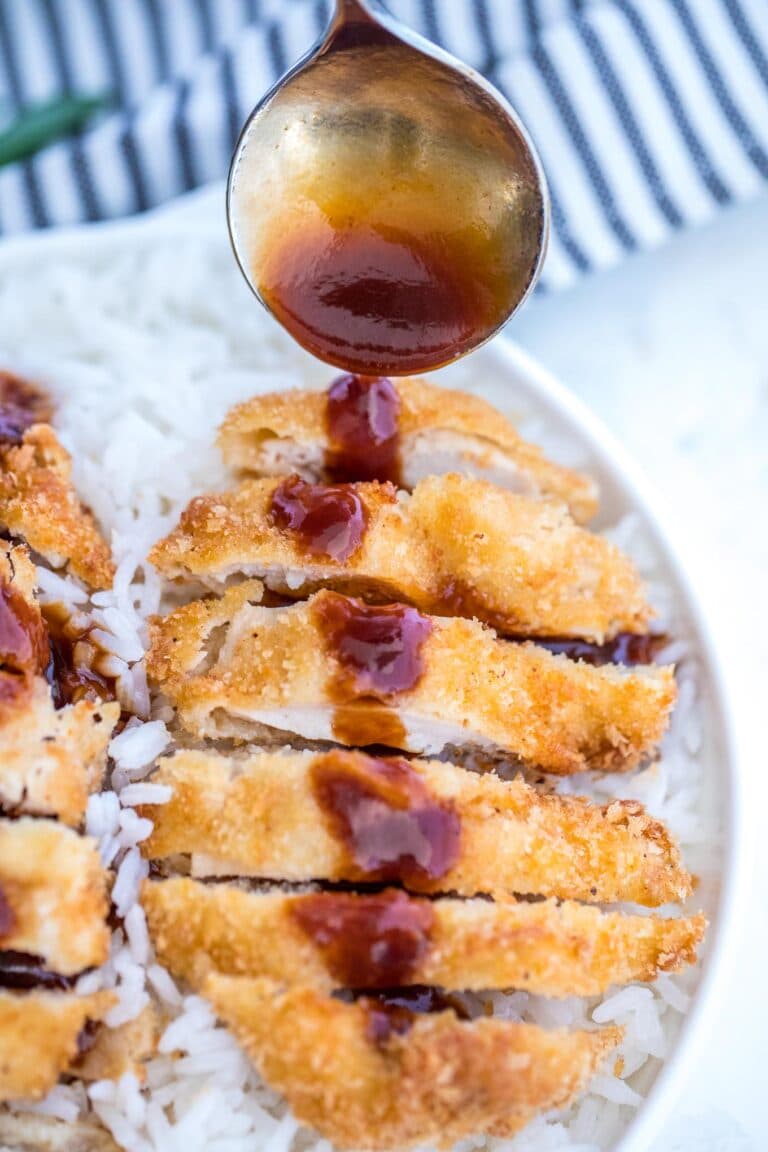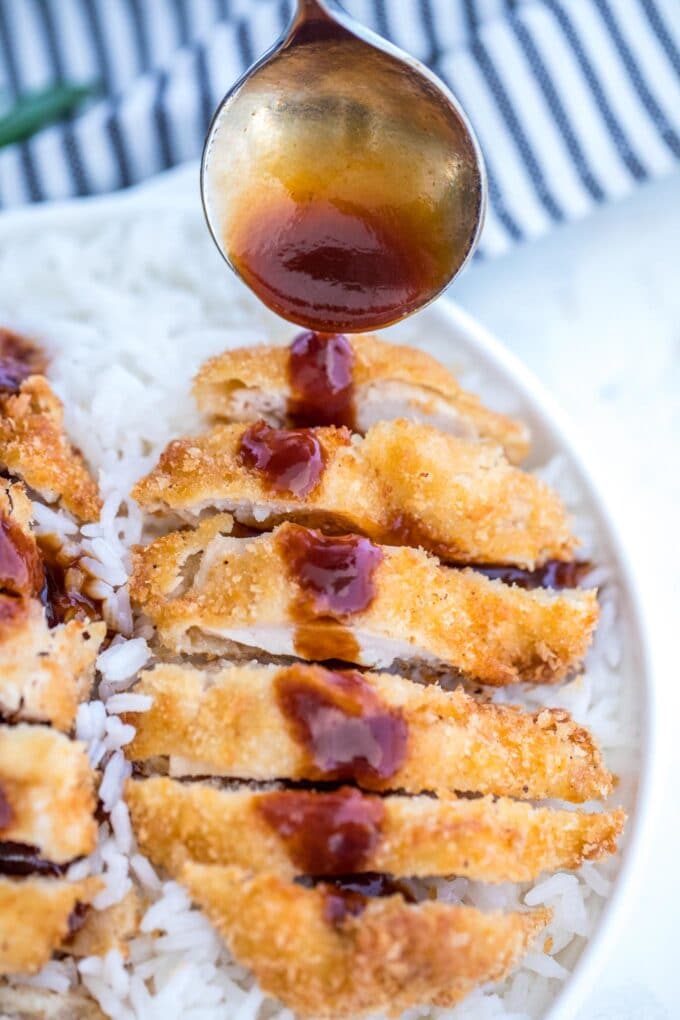 How to make Chicken Katsu curry?
You can also try making chicken katsu curry as the sauce. Use this recipe to top steamed rice even without the meat.
To make it, saute onions and garlic in a small amount of oil. Next, stir in the curry powder and flour and cook for a minute or so. Then, add chicken stock slowly. Mix well to eliminate any lumps that may have formed, and then mix in the honey and soy sauce.
Let the mixture simmer until your desired consistency. Remove from heat. You can now top the meat with this curry sauce.
How long it takes to fry Chicken Katsu?
When deep-frying, make sure that the temperature is around 350 degrees Fahrenheit. At this optimum temperature, you will be able to fry the breaded chicken breasts for about 5 to 6 minutes.
How to make Hawaiian Chicken Katsu sauce?
The Hawaiian chicken katsu sauce gives a twist to the traditional version. To prepare it, just mix ketchup, brown sugar, paprika, salt, garlic powder, water, pineapple juice, and some Tabasco sauce. Simmer until your desired consistency.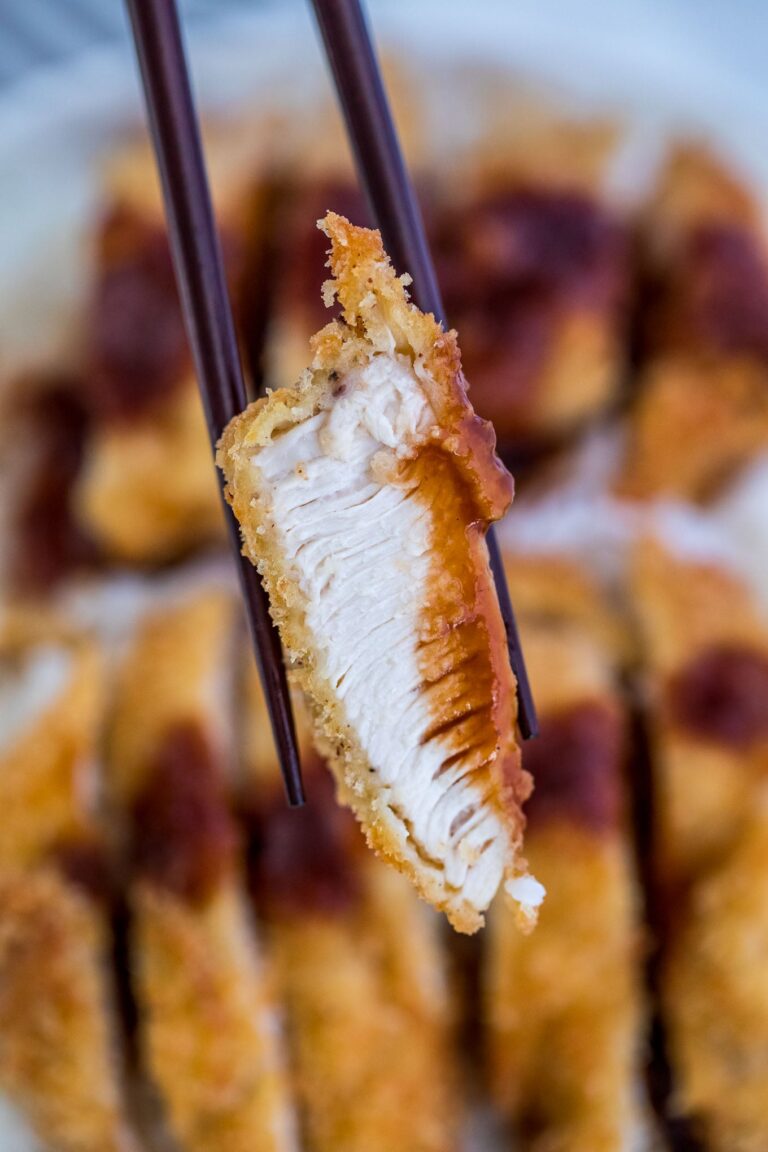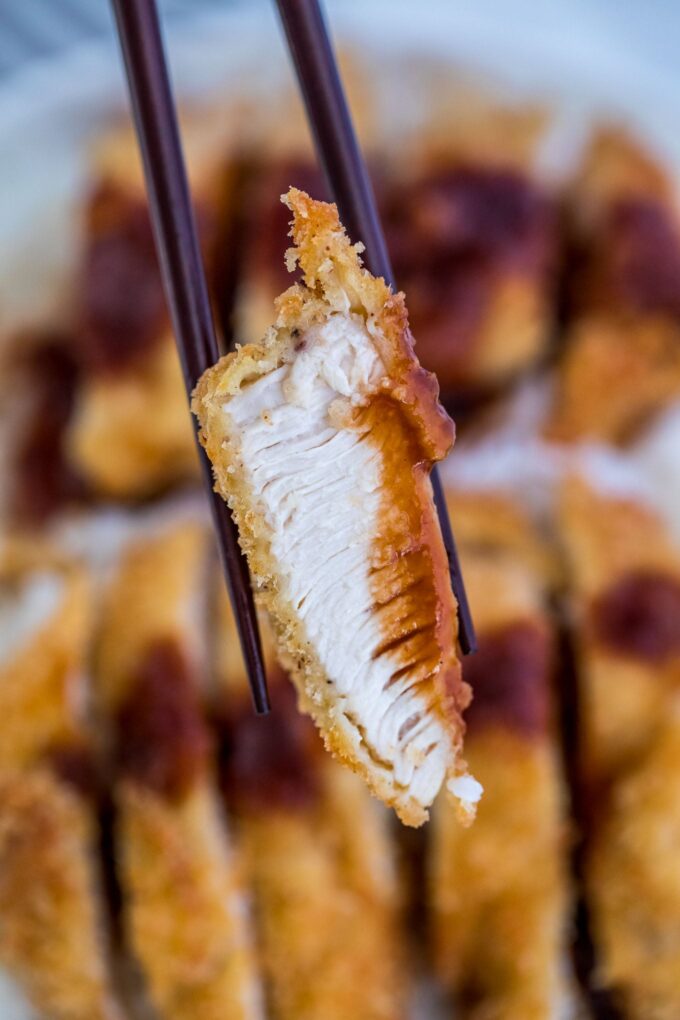 How many calories are there in Chicken Katsu?
On average, one serving has about 450 calories and about half of that is from fat. But take note that even when deep-fried, chicken katsu is not worse than other oily dishes like stir-fries.
Just make sure that you deep-fry the meat at a temperature high enough so that the oil will not be absorbed so much.
Recipe Tips
For a juicier version, use butterflied chicken thighs.
The key here is to thin out the meat for it to cook thoroughly and evenly when deep-frying. You can use a rolling pin or meat mallet to flatten the chicken meat.
To check if the oil is hot enough, drop a piece of panko crumb. If the piece reaches halfway through the oil as it drops, and pops right back up, then, it is hot enough to start frying.
To keep the temperature of the oil when deep-frying, do not fry too many chicken pieces all at once. Putting too much will lower the temperature of the oil.
Also, for deep-frying, vegetable oil and canola oil are recommended. You can use the oil again within the week if it is not yet dirty. Hence, skim off any excess breadcrumb that may burn and discolor the oil.
Save Recipe
Chicken Katsu with Tonkatsu Sauce
Author: Catalina Castravet
Serves: 6 servings
Prep time:

30

minutes
Cook time:

30

minutes
Total time:

1

hr
Ingredients
Chicken Katsu:
3 chicken breast (boneless and skinless)
2 tablespoons of rice wine
2 tablespoons soy sauce
1/2 teaspoon ground black pepper
1 teaspoon garlic powder
1 teaspoon onion powder
1 cup all-purpose flour
2 large eggs
2 cups Panko (Japanese breadcrumbs)
Oil for frying (vegetable or canola)
Tonkatsu Sauce:
3 tablespoons Ketchup
1 tablespoon Worcestershire sauce
2 tablespoons Oyster sauce
1 tablespoon rice vinegar
1 tablespoon soy sauce
1 tablespoon sugar
Garnish:
Instructions
Chicken Katsu:
Slice the chicken into about 3-4 pieces diagonally.
Add the chicken to a bowl and drizzle on top rice wine, soy sauce, and sprinkle with ground pepper. Toss to combine and set aside for 15 minutes.
In another shallow bowl combine garlic powder, onion powder and all purpose flour. Whisk to combine and set aside.
In another shallow bowl add egg and beat.
Add Panko bread crumbs to another bowl.
Take each chicken piece, dip into the flour mix, dust any excess flour, then dip into the beaten eggs, and after that into the Panko breadcrumbs, make sure to it coat well.
Heat about 1 1/2 inches of oil in a cast iron skillet. Once hot, drop a piece of panko to see if the oil is ready.
Add 2-3 pieces of chicken at a time, making sure to not overcrowd the chicken in the pan. Fry until golden brown, about 5-6 minutes. Transfer to a paper towel lined dish.
Fry the rest of the chicken.
Tonkatsu Sauce:
Prepare the Tonkatsu sauce by combining all the ingredients in a small bowl.
Serve chicken sliced over rice. Drizzle with sauce and garnish with chopped green onions.
Calories: 328 Carbohydrates: 35 Protein: 31 Fat: 6 Saturated Fat: 1 Cholesterol: 126 Sodium: 1062 Potassium: 598 Fiber: 2 Sugar: 5 Vitamin A: 190 Vitamin C: 2.1 Calcium: 81 Iron: 3.5
Save Recipe
More recipes you might love