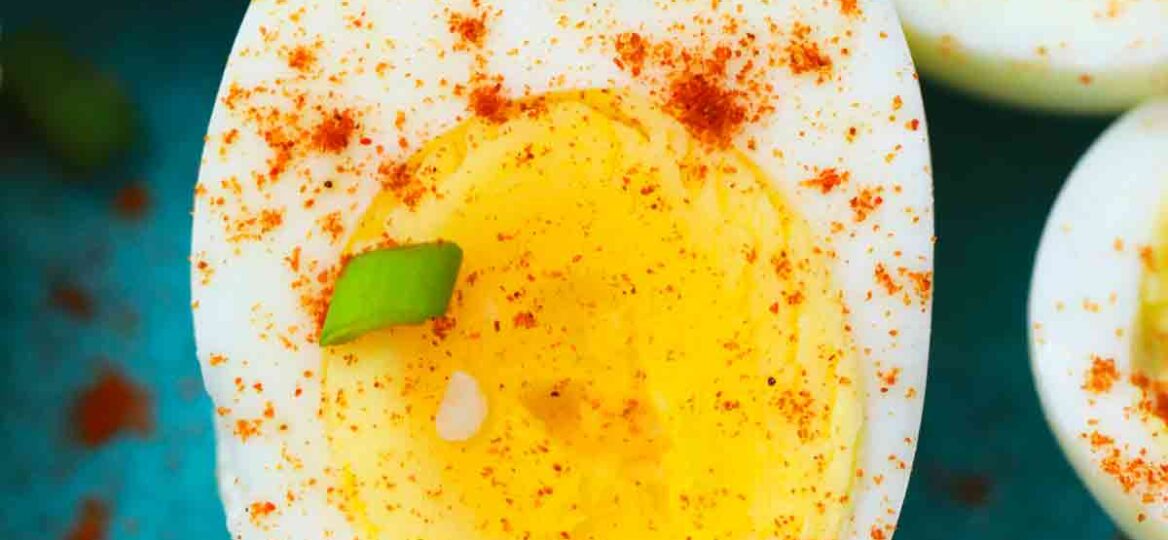 How to Make Hard-Boiled Eggs [Video]
Hard-boiled eggs are very easy to cook! With this guide, make perfect ones every time! Versatile as they are, eat them any time of the day, or use them in other recipes.
They are versatile and can be incorporated in a lot of dishes like the Detox Salad, Instant Pot Potato Salad, and Macaroni Salad. Also, check out our recipes for Deviled Eggs and Pickled Eggs!
Hard-Boiled Eggs Recipe
Hard-boiled eggs are not only easy to make, but they are also extremely abundant and affordable. Hence, it is the favorite of many people with each one preferring a certain level of doneness.
This is what makes perfecting this dish quite challenging. As with scrambled and fried eggs, achieving your desired doneness for a hard-cooked one is a matter of personal preference.
And so, it is important to know how to prepare it according to your and your guests' liking. Just in my family alone, each member of my family has his own preference.
With this, I had to learn how to make each one accordingly so that everybody will be pleased! But do not get me wrong, it is not as difficult as you think. The key is in the cooking time.
With what I will share with you today, you will no longer have to guess or sacrifice one piece in order to check. Just follow the prescribed cooking times here and be surprised by how accurate they are!
Are hard-boiled eggs healthy?
Yes! According to the USDA, a large one contains about 78 kcal, with 6.29 grams of protein and 5.30 grams of fat. It also has various minerals like calcium, phosphorus, potassium, and sodium. Moreover, it contains folate, vitamin A, and vitamin D among others.
Despite this, it has been a common notion that it is high in cholesterol. While it could be true, it is also a good source of high-density lipoprotein which is good cholesterol.
What do you need
Deep pan: It is better to use a deeper and wider pan so you can cook the eggs in one layer.
Coldwater: Start with cold water, this way you can control the cooking time better and help with uniform cooking.
Ice: Make sure you have ice on hand or very cold water, so at the end of boiling the eggs you can give them an ice water bath. This is done to stop the cooking process immediately as the residual heat will continue to cook the eggs.
How do you make hard-boiled eggs
Prepare: In a deep pan, place the eggs in one layer, then, add in cool water.
Cook: Let the water boil over high heat.
Time: Once the water is boiling, start your timer until done.
Ice: Put the eggs in an ice bath or put them under cold running water.
Serve: Peel each piece and serve. You can add paprika and chives as a garnish, too.
Frequently Asked Questions:
How long does it take to hard boil an egg?
It depends on how you want yours done. Runny yolks will need 3 minutes while the firmest it can get will take about 9 minutes. If you want it medium, meaning, not so firm but not super soft, too, cook it for about 6 minutes.
How do you hard boil eggs so they peel easily?
Cooking it longer may also cause the shell to separate from the white easily. However, it depends on how you want it done. Overcooking may turn it rubbery.
This is where the ice bath comes in right after you cook the eggs. The sudden temperature change from high to low will cause the shell to peel much easier.
What you can also do is to crack the shell slightly, then, submerge it in the iced water. The water will help separate the shell.
Can you overcook hard-boiled eggs?
While overcooking them can make them easy to peel, the yolk develops a greenish, grayish tinge around it as a result of a chemical reaction between the white and the yolk.
Unappealing it may be, it is completely safe to eat. So, it is your call whether you want an overcooked one given these conditions.
How to store hard-boiled eggs
With shell: You can keep them with the shell intact in an airtight container in the fridge for a week.
Without shell: In the fridge, it will keep for a week, too, but submerge it in water and change the water daily.
More Egg Recipes:
Deliciousness to your inbox
Enjoy weekly hand picked recipes and recommendations