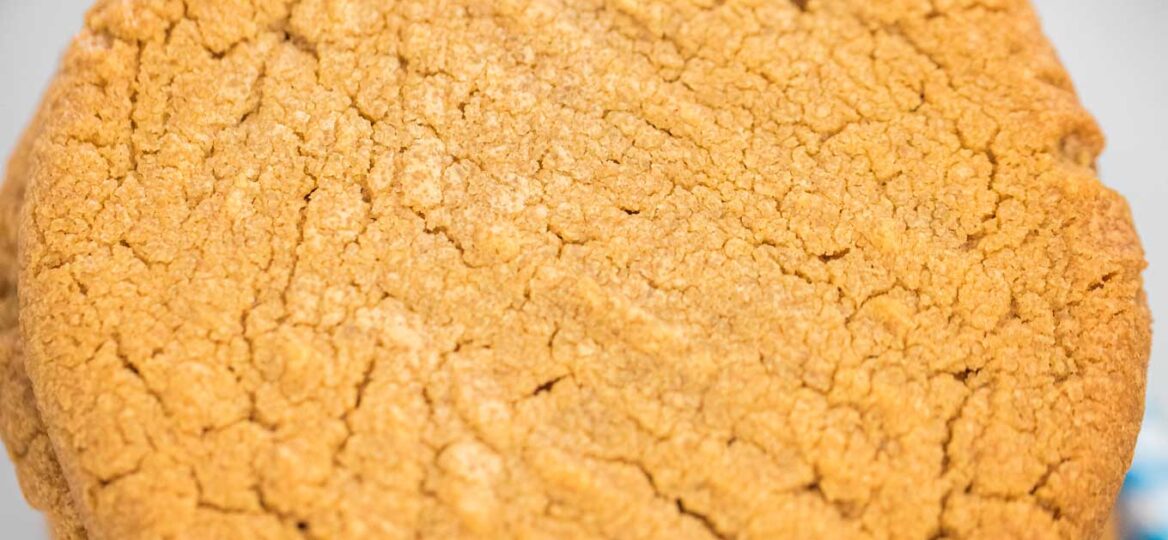 Flourless Peanut Butter Cookies
Flourless Peanut Butter Cookies are made of only six ingredients! Done in 30 minutes, serve this soft and chewy dessert for the whole family in no time!
If you are looking for an easy dessert to prepare, check out my other recipes like this Unicorn Cake, Chocolate Cake, and Lemon Pound Cake!
Flourless Peanut Butter Cookies
Flourless Peanut Butter Cookies are extremely easy to make – with only a handful of ingredients, you can whip and serve this recipe in just 30 minutes. What can get easier than that? That leaves no reason for you to procrastinate and not make this dessert right now! If you are a peanut butter lover like me, you will absolutely adore these cookies!
You do not even have to be an expert pastry chef to make these one-of-a-kind cookies. You do not even have to use the mixer – just a bowl, something to mix the ingredients with, like a spatula, and an ice cream scooper or spoon and you are good to go!
I like that this recipe is so simple, yet it can yield many pieces in one batch. You also have the option to make each piece more appealing with additional ingredients – melted chocolate, sprinkles, etc.
This is a favorite in my household and guests rave about it, too. Make your own version now to see what it is really like!
What are flourless cookies?
They are gluten-free cookies that are soft and flavorful. Since this recipe does not involve flour, the flavor of the peanut butter is more intense compared to other recipes. The sugar and the butter act like glue agents here and produce a dense, yet soft dessert.
What do you need to make flourless peanut butter cookies?
You only need 6 ingredients, and these are the following:
peanut butter
white sugar
brown sugar
pure vanilla extract
large eggs
salt
That's it! I am pretty sure that you already have everything at home. If not, then, go ahead to the nearest grocery store as these are common ingredients, easy-to-find ones, and quite affordable, too.
How do you make flourless peanut butter cookies?
Prep for baking: Preheat the oven to 350 degrees. Line two cookie sheets with parchment paper and set aside.
Mix all the ingredients: In a bowl, beat the eggs, then, add in the sugar. Whisk until the mixture is light and fluffy. Add in the rest of the ingredients until fully incorporated.
Form the cookies: Scoop out some dough and form it into small balls. Arrange the balls in the cookie sheets with enough spaces in between. Using a fork, flatten the top portion and form some crisscross pattern.
Bake and serve: Bake for about 12 to 14 minutes until golden. Cool for about 10 minutes before serving.
Should I use smooth or chunky peanut butter?
I recommend that you use the creamy kind. In theory, you can use any, but this is the easiest to work with.
You can also mix smooth and chunky in one go if you would like to try.
Can you make this recipe with other kinds of nut butter?
Sure, you can! You can use these other kinds:
almond butter
cashew butter
sun butter (technically sunflower seeds, but can be a sub for peanut butter)
cookie butter (also technically not a nut, but it works for this recipe)
Storing Recommendations:
In an airtight container, these can last for 3 days.
You can make these in advance, too, by freezing them. Simply flash freeze the formed and uncooked cookies on the baking sheet for about an hour. Then, transfer the pieces into a freezer bag.
When it is time to bake, you don't have to thaw the cookies.
More delicious dessert recipes:
Recipe Tips:
When using natural peanut butter, it turns out drier so you will need to add another egg.
You can use applesauce instead of eggs.
Substitute the sugar with Stevia if you want to make it healthier.
Deliciousness to your inbox
Enjoy weekly hand picked recipes and recommendations