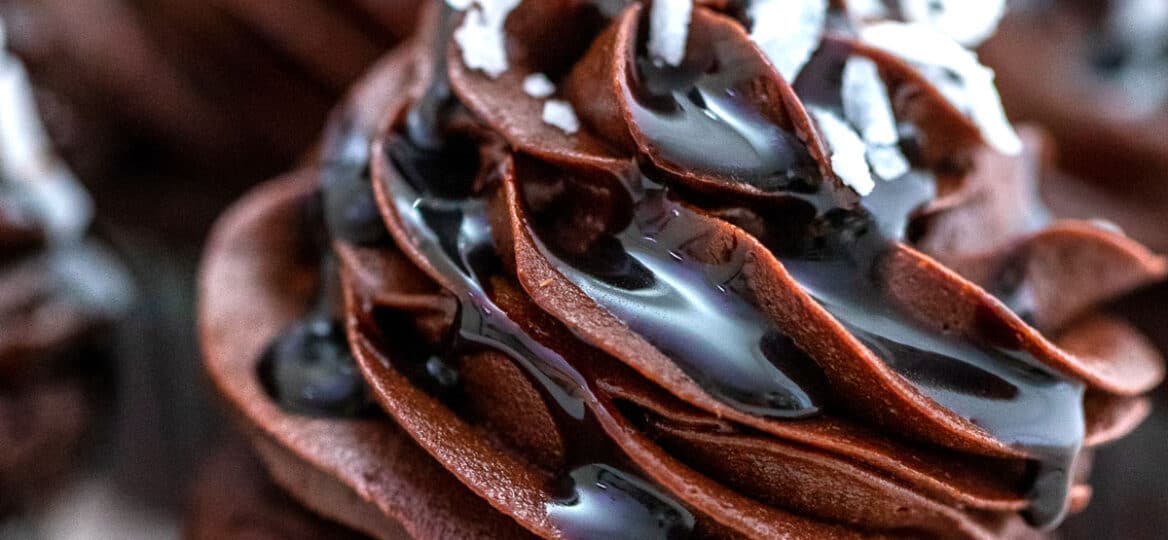 Best German Chocolate Cupcakes [Video]
German Chocolate Cupcakes are soft and chocolaty, stuffed with a coconut-pecan filling and topped with chocolate cream cheese frosting. Watch the video tutorial below and see how delicious these desserts are!
I love making gorgeous and delicious cupcakes. Among my popular once are Dark Chocolate Peanut Butter Cupcakes, Galaxy Cupcakes, and Red White and Blue Cupcakes.
German Chocolate Cupcakes
These German Chocolate Cupcakes with Chocolate Cream Cheese Frosting are definitely on top of my favorite cupcakes list. Luxurious and rich, these are a chocolate lover dream come true. I am a huge fan of German Chocolate Cake, I actually have a version on the blog and it's one of my most popular recipes. It makes perfect sense, as the cake is to die for.
I am a huge coconut lover, in my opinion, it adds so much flavor to desserts. Because of this, I went ahead and added the classic German Chocolate Cake coconut pecan filling into the cupcakes and also on top of it.
The result did not disappoint, as the cupcakes came moist and filling. Since the cupcakes are already so rich, I decided to go with a cream cheese frosting since it has a nice tanginess that balances the sweetness of the dessert.
Why you'll love these German Chocolate Cupcakes
Firstly, they are very easy to make and taste delicious.
Also, they are the perfect cupcake for chocolate lovers.
In addition, they are rich, creamy, they are guaranteed to become a show stopper dessert.
It can be made 1 or 2 days in advance so you don't have to worry about a last-minute dessert.
German Chocolate Cupcakes Recipe Tips
Use high-quality chocolate and very high-quality cocoa powder. Since the chocolate flavor is front and center, using a good one will make a huge difference.
Don't skip the salt, you definitely want to add it here, as the salt will enhance the chocolate flavor.
Also, ingredients should be at room temperature. For that perfect airy, soft, and moist crumb.
You can control the sweetness level by using semi-sweet or bittersweet chocolate in the recipe.
Make sure you don't over bake the cupcakes. Each oven is different but checking at the 15-minute mark is key to see how much more they need to be kept in the oven.
I addition, use extra coconut pecan filling. Because the German Chocolate Cupcakes are famous for their coconut pecan filling, you want to use a hefty amount. This way the cupcakes to taste like the real deal.
Can you refrigerate the German Chocolate Cupcakes
Best to refrigerate the cupcakes for one hour before serving for the frosting to harden a bit. Keep the cupcakes refrigerated, because the frosting will melt at room temperature.
Tools/Ingredients I used to make the Best German Chocolate Cupcakes:
Deliciousness to your inbox
Enjoy weekly hand picked recipes and recommendations