Earthquake Cake is loaded with chocolate goodness, chocolate ganache, and tropical coconut! Each bite is a celebration of texture and flavor!
As the saying goes, chocolate is happiness that you can eat. Make your day instantly brighter by baking some of these delights: Chocolate Mousse Brownies, Instant Pot Chocolate Muffins, and for a healthier option, Keto Chocolate Cheesecake Bites.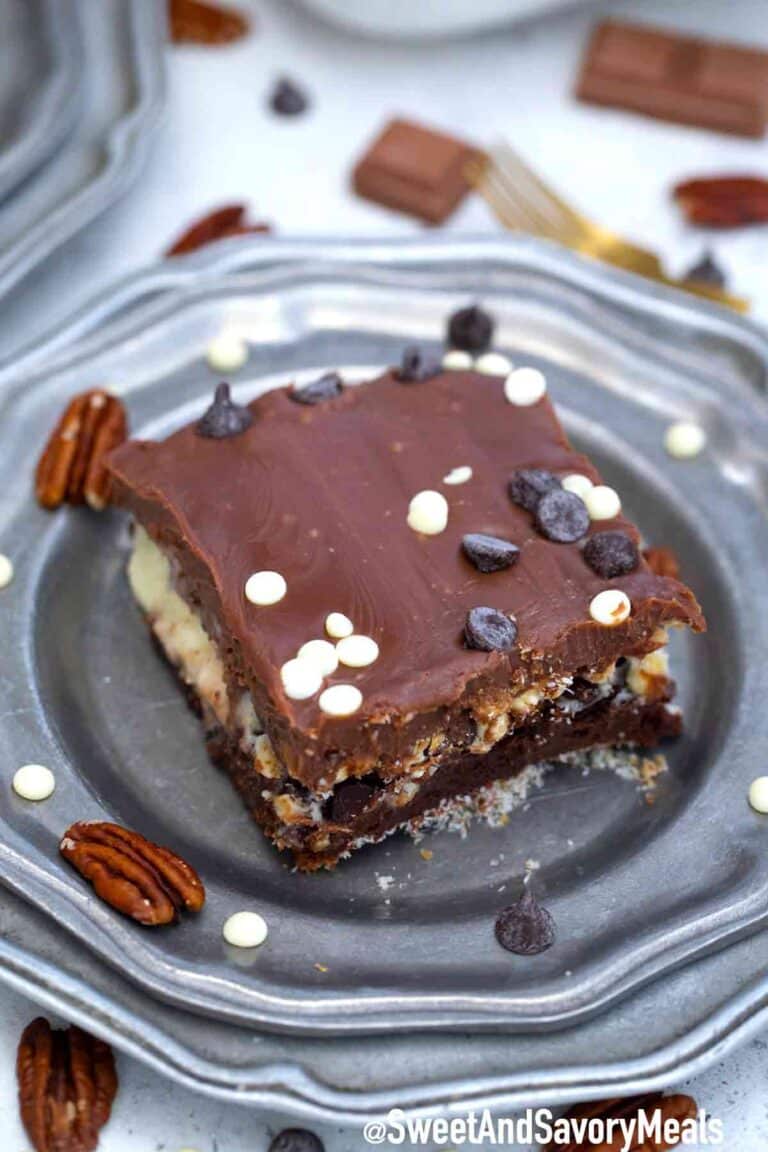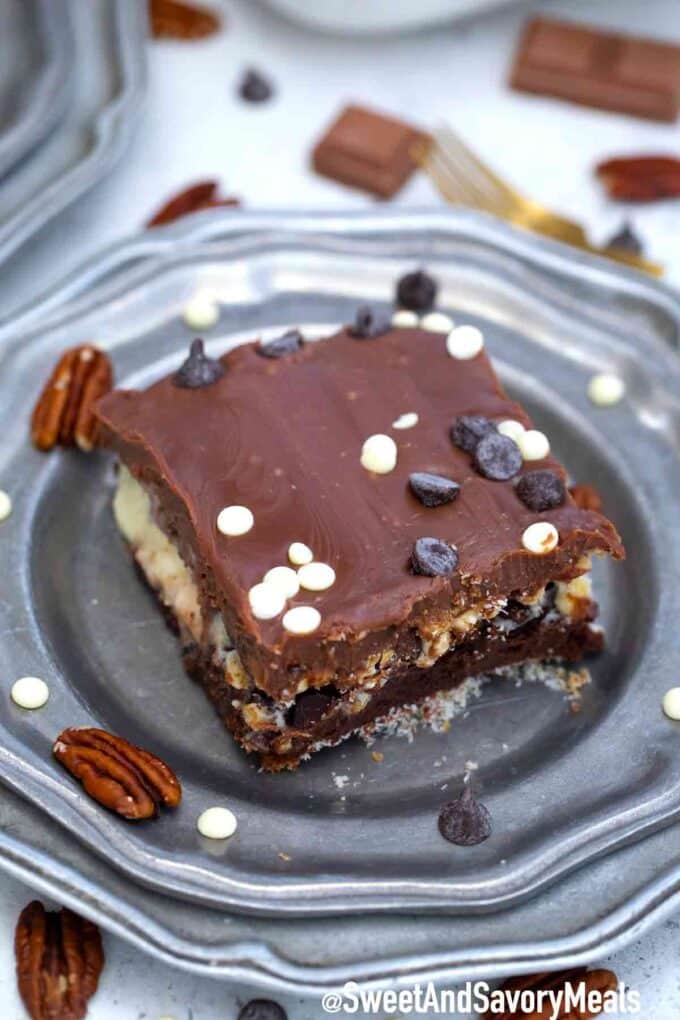 Earthquake Cake Recipe
Earthquake Cake, aside from its name, is a tasty "force" to be reckoned with. Its name originated from the baking process itself because the ingredients tend to move around, and the end result is a swirly and crumbly delight.
It is great for a number of occasions whether during the holiday season or a simple birthday party. You can even pour syrup on top to make it even sweeter and more luscious.
This easy dessert really deserves its name with its astoundingly great mixture of flavors and textures. The sweet chocolate, creamy cream cheese, and sweet coconut are perfect under a blanket of chocolate ganache.
There is so much to love about this dessert. From its look down to its taste, it is one of the most mouthwatering and quickest sweet recipes that you can easily make.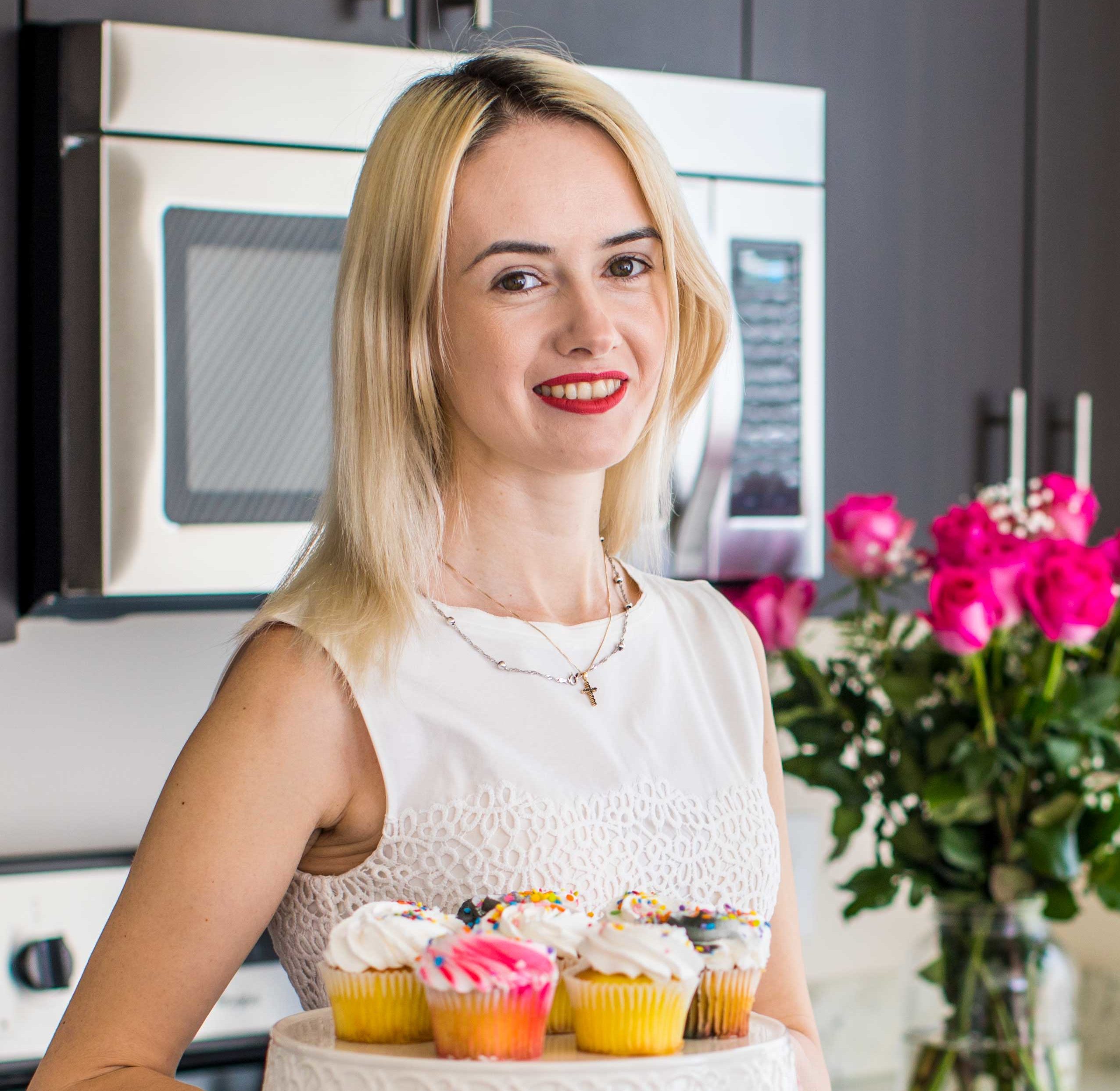 Follow us on Pinterest for more delicious recipes!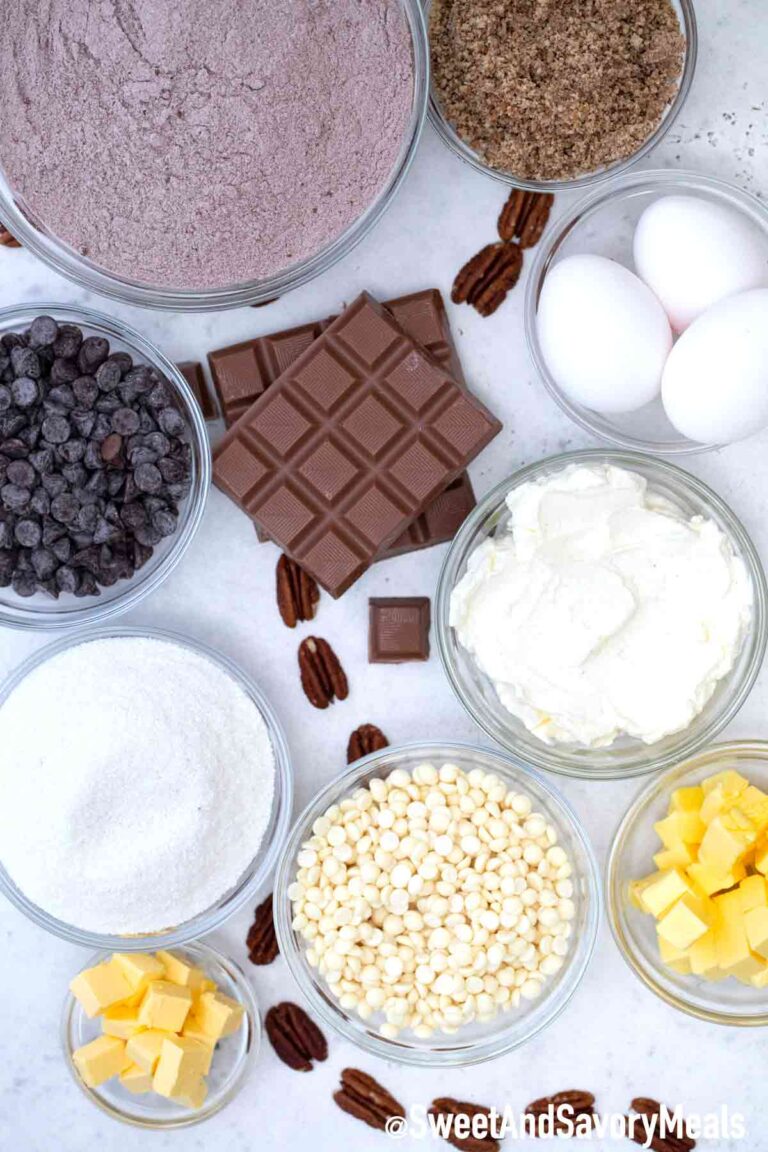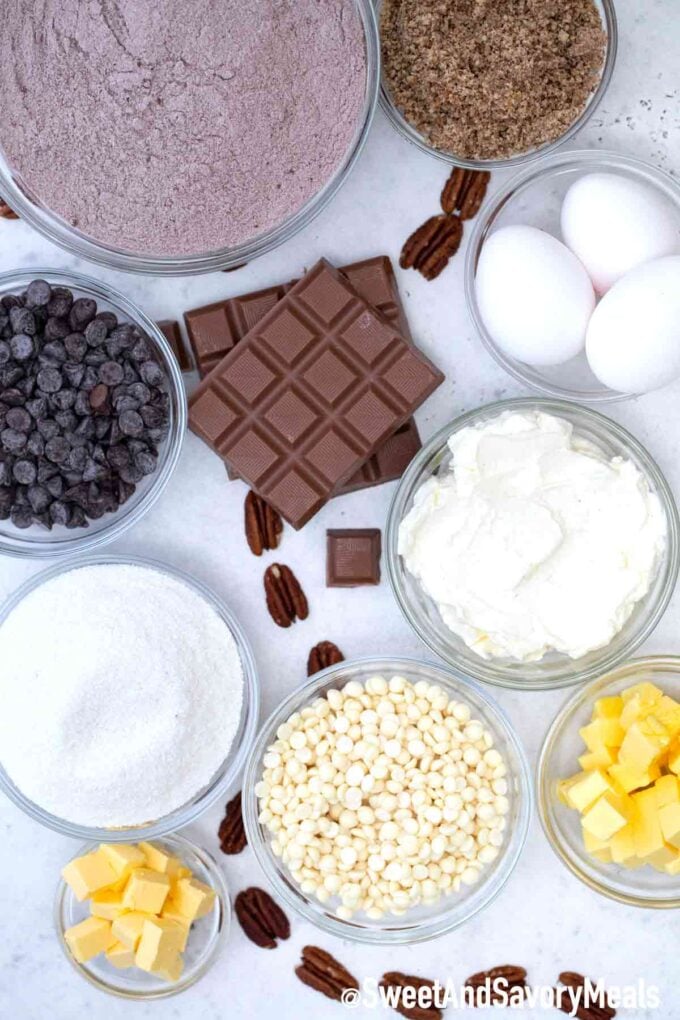 How to make Earthquake Cake
Prep for baking. Heat oven to 350F, grease the pan and spread pecan and coconuts as the base.

Make the cake mix. Follow package instructions and when done, mix with additional melted chocolate. In a separate bowl, beat cream cheese first and make it smooth. Once done, add butter and sugar gradually.

Mix until well combined.

Combine. Pour the batter over the pan. Use an ice cream scoop to place globs of the cheesecake on top.
Bake. Sprinkle some choco chips and bake for 40 minutes.
Serve. Once it has set, let it cool. Cut into bars and serve.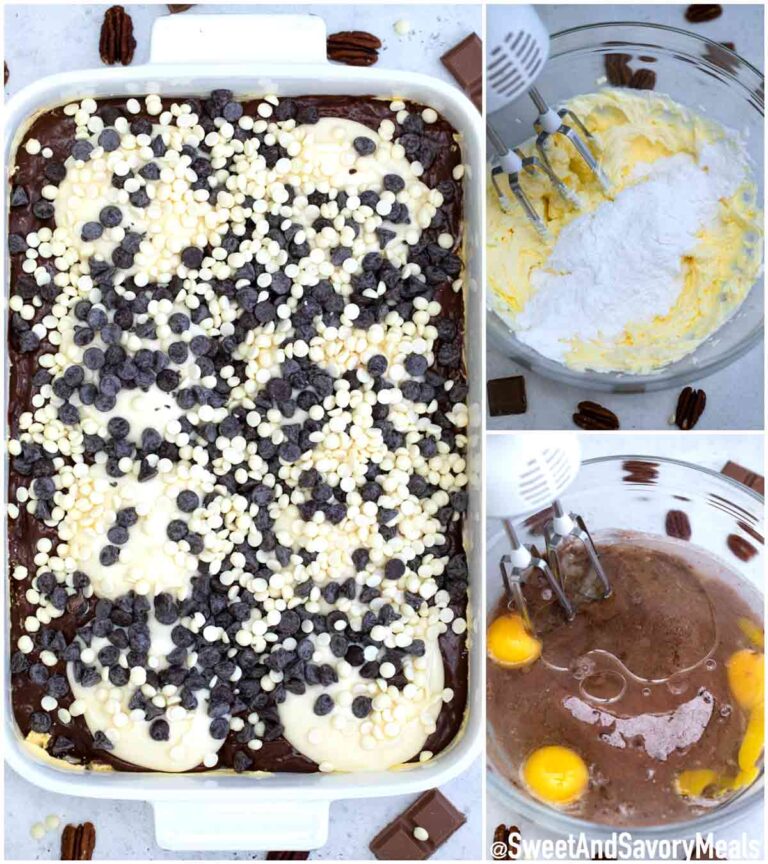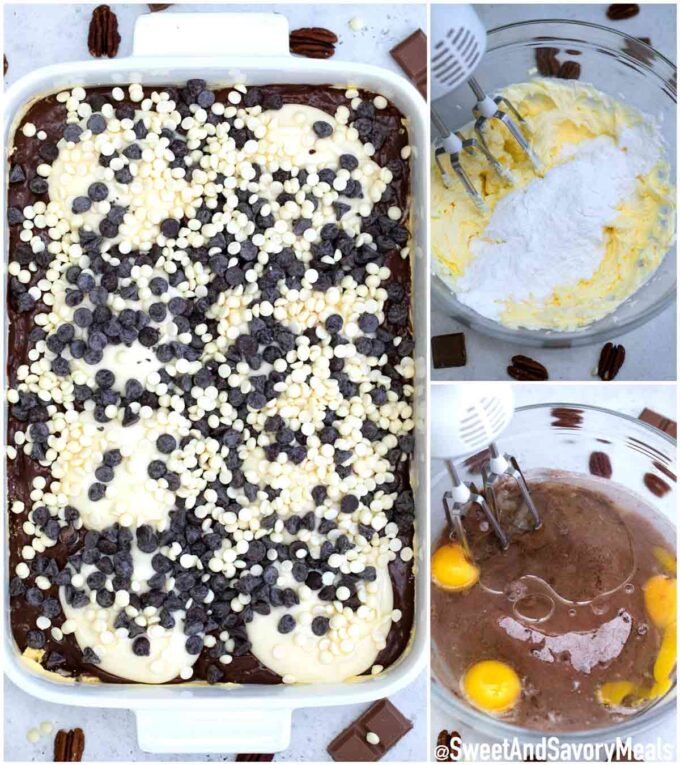 Earthquake Cake variations:
This seismic delight isn't only limited to oozing chocolate. Here are several varieties that you can follow:
Hawaiian. Replace the cake mix with the yellow mix and add a drop a teaspoon of pure pineapple extract. For the cream cheese mixture, just toss in some crushed pineapples.

Pumpkin. Use a yellow mix, canned pumpkin puree, and a teaspoon of pumpkin pie spice.

Red Velvet. Simply use a red velvet cake mix.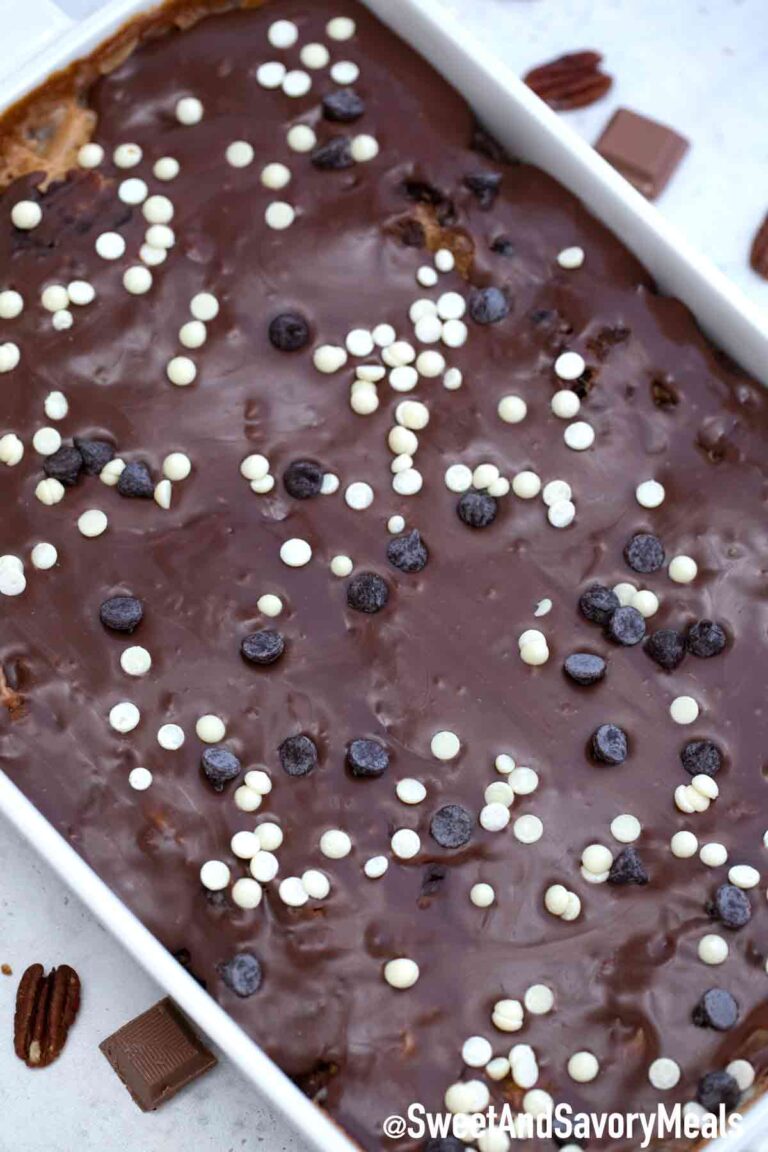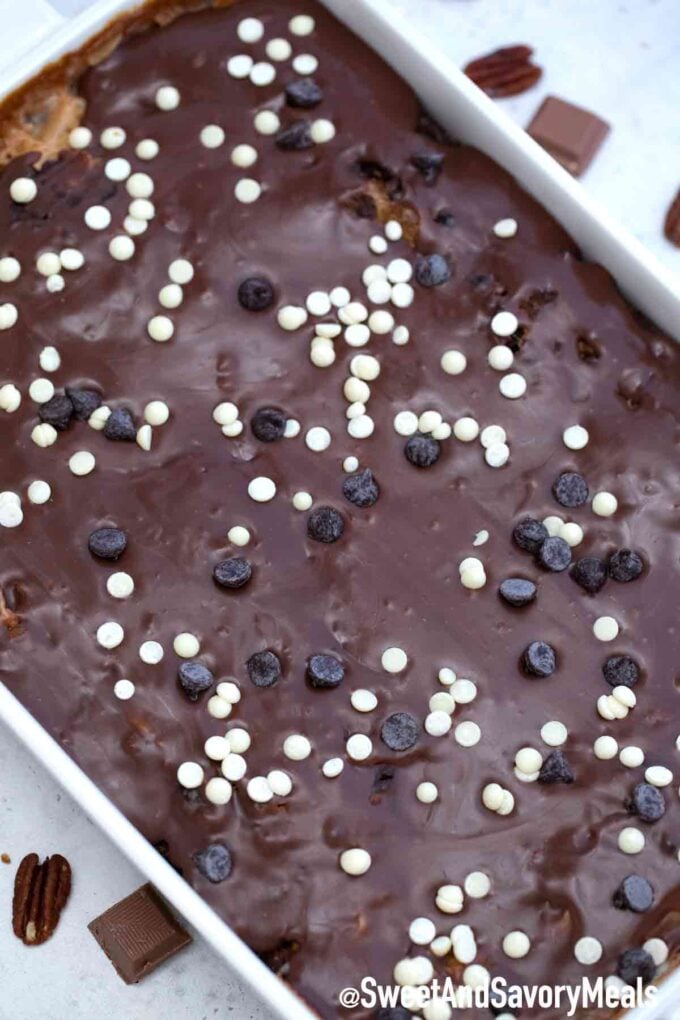 Can I make a cake mix from scratch?
Of course! Although it may be time-consuming, it can be fulfilling to make every ingredient from the ground up.
You really only need to mix flour, sugar, cocoa powder, baking powder, salt, and butter. I recommend using unsweetened cocoa and granulated sugar to avoid having clumps in your dessert.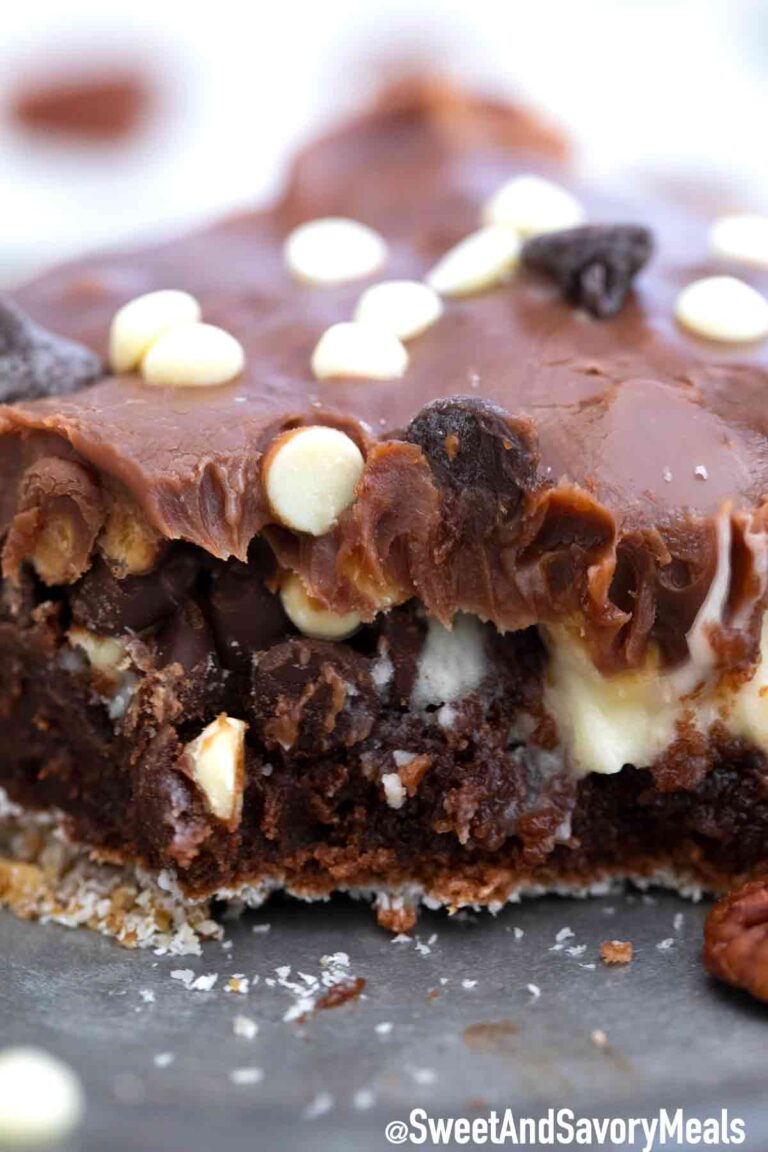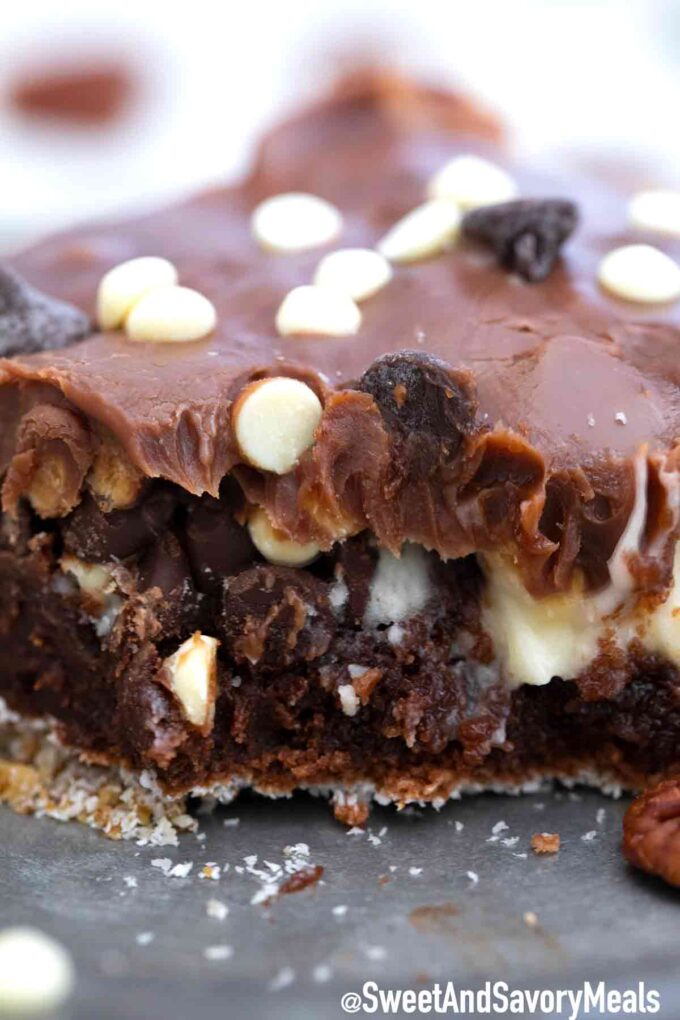 More decadent desserts:
I love making desserts and if you need more ideas for other sweet recipes, then you've come to the right place. Have fun with my recipes for:
Who says you can only munch on sweet things? Delightful beverages can also be sweet and you should have one:
How to store it?
Contrary to popular belief, this dessert should hardly need to be refrigerated. If you are making this dessert recipe in advance and will consume after three days from baking, you can keep it at room temperature and away from direct sunlight.
Otherwise, for a longer period, you should freeze it to retain its moisture. Put it in a box and wrap it with two layers of foil before placing it in the freezer. Make sure to thaw before serving.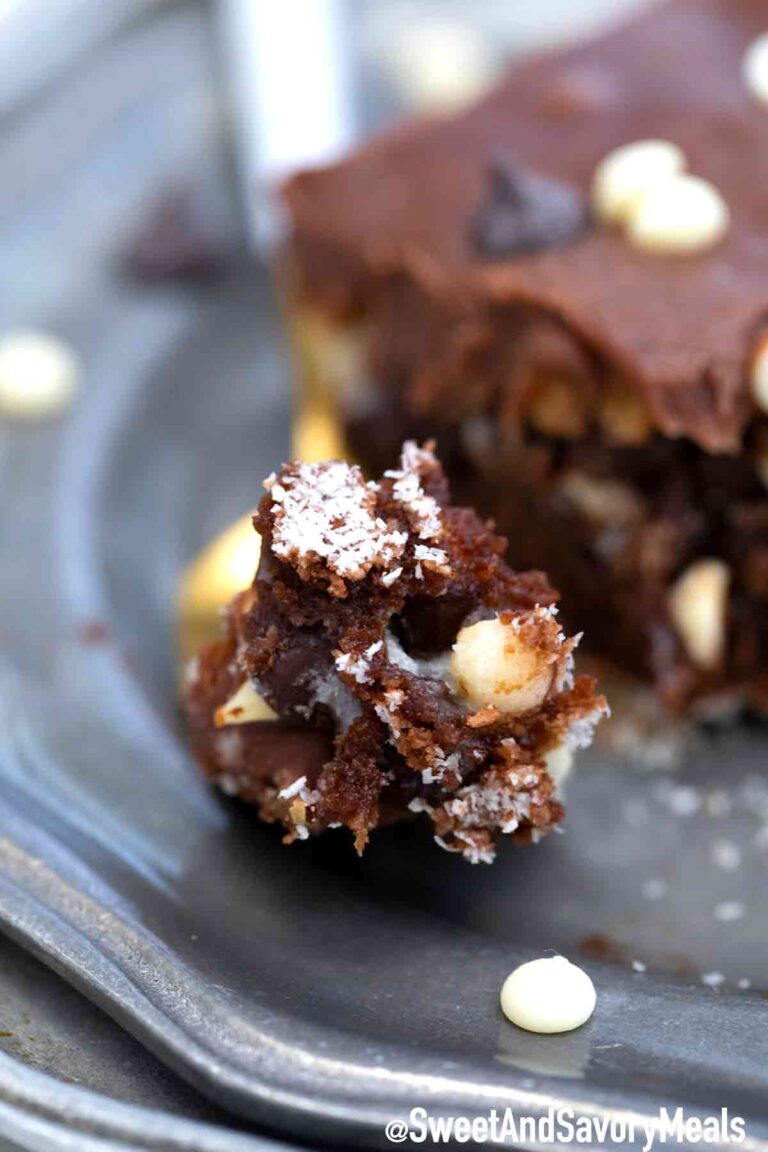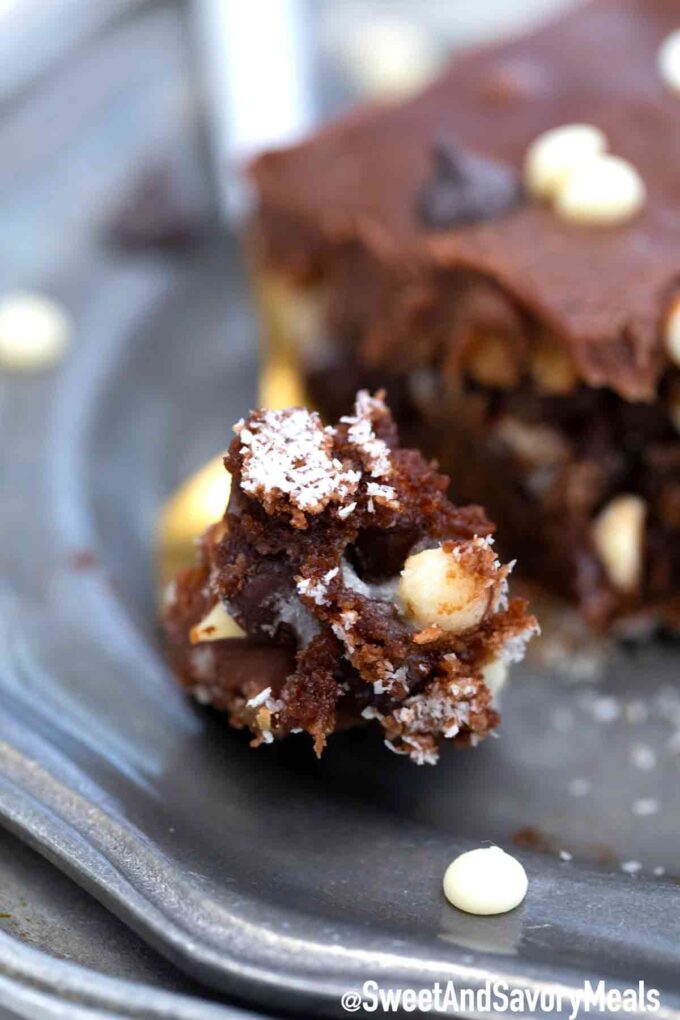 Recipe Tips
I love topping off a bar of this dessert with vanilla ice cream. Kids love it and the cold ice cream melting in the bar feels really great on the mouth.

I sometimes drizzle some chocolate syrup if I don't have ice cream just for an extra creamy texture.
Save Recipe
Author: Catalina Castravet
Serves: 12 servings
Prep time:

30

minutes
Cook time:

40

minutes
Total time:

1

hr

10

mins
Ingredients
Chocolate Ganache:
Calories: 874 Carbohydrates: 102 Protein: 9 Fat: 53 Saturated Fat: 27 Cholesterol: 36 Sodium: 510 Potassium: 515 Fiber: 6 Sugar: 80 Vitamin A: 376 Vitamin C: 1 Calcium: 154 Iron: 4
Save Recipe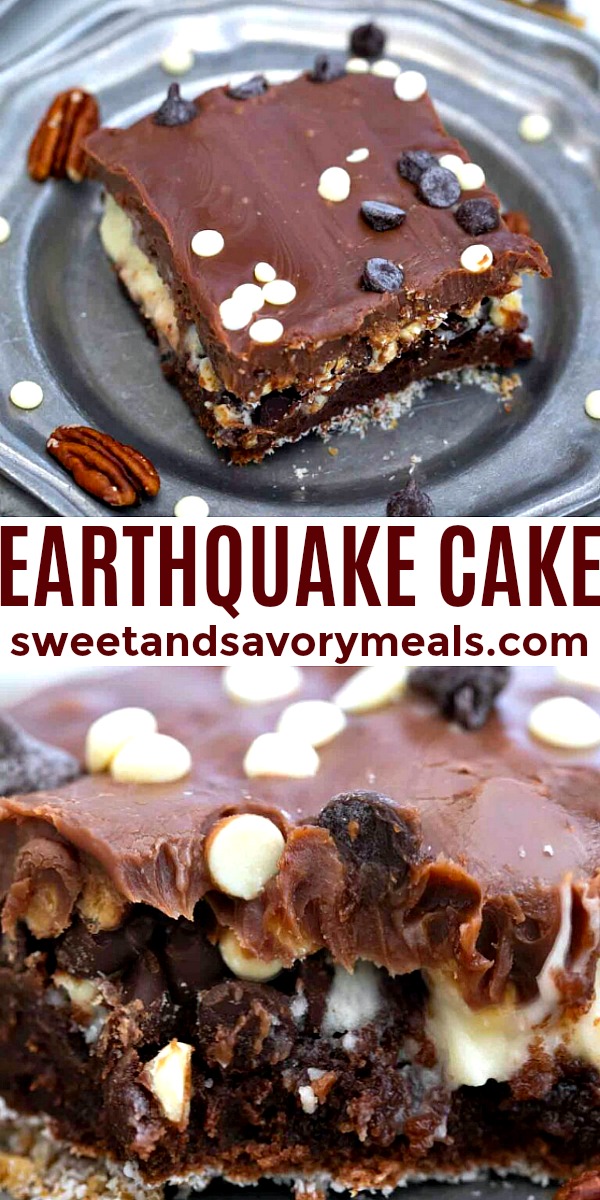 More recipes you might love