Instant Pot Chocolate Muffins [Video]
Instant Pot Chocolate Muffins are chocolaty, moist, and super easy to make in the pressure cooker. Enjoy them for breakfast, or for any special occasions!
We love making quick and delicious desserts using the pressure cooker. Some of our most popular once are rice pudding, cheesecake, and oreo cheesecake.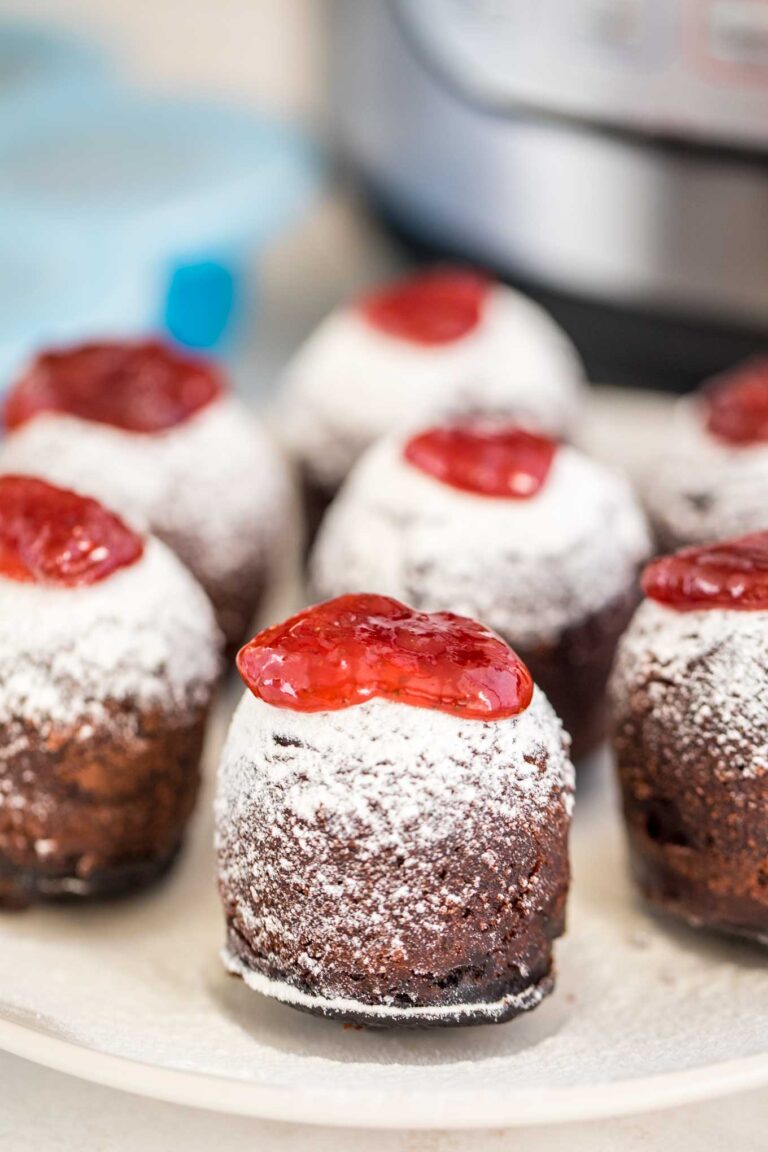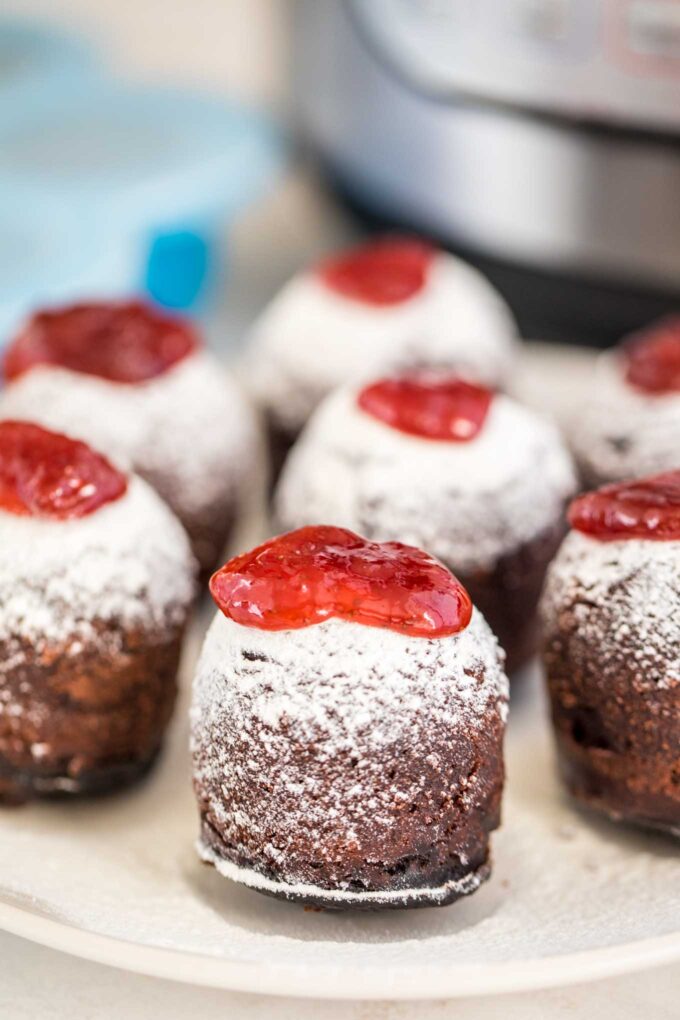 Easy Instant Pot Chocolate Muffins
These Instant Pot Chocolate Muffins are mouth-watering treats that can be enjoyed year-round. We love rich and moist muffins, and this recipe will deliver exactly that. You will end up with some of the most amazing, flavorful, and fluffy desserts.
If you have not used a pressure cooker before, this is the perfect recipe to start experimenting with it. Firstly, these treats are easy and quick to make. Also, they require a few simple ingredients, and you can make quite a few at once.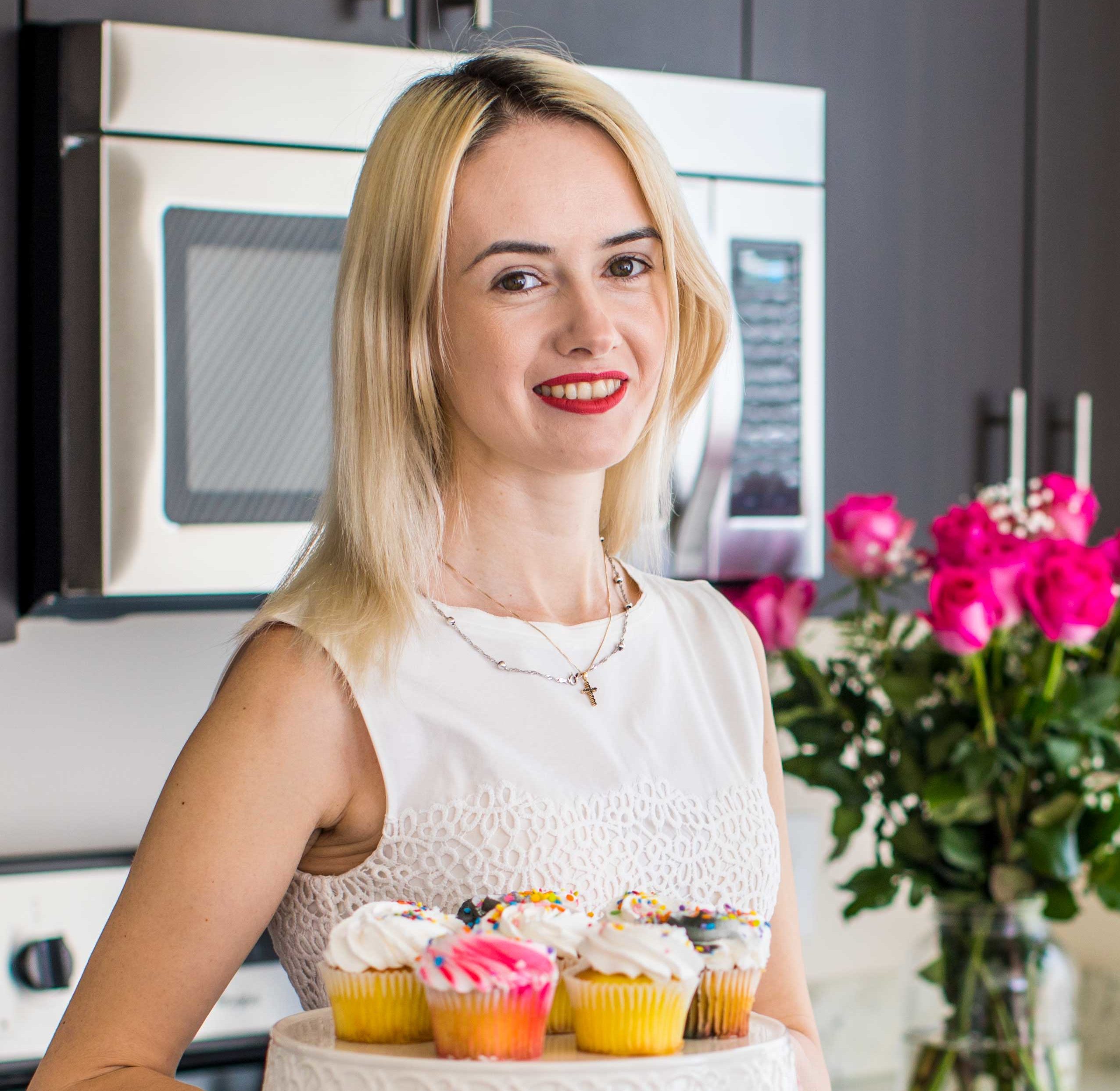 Follow us on Pinterest for more delicious recipes!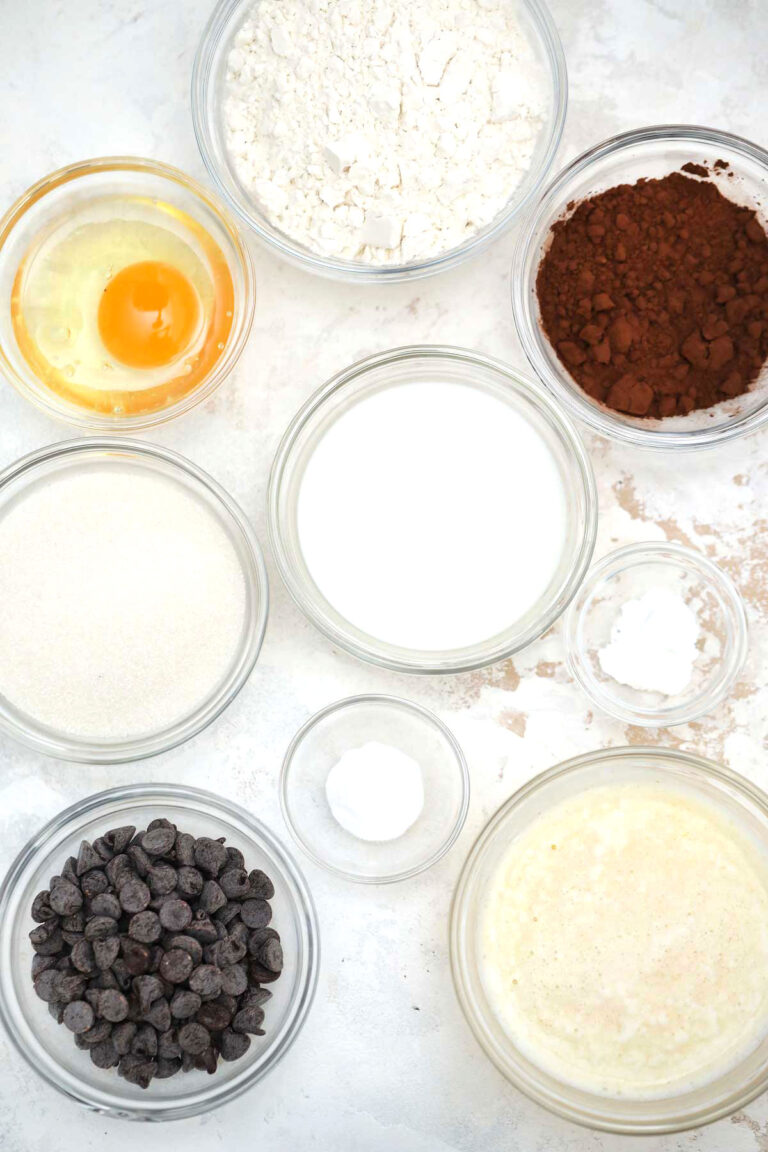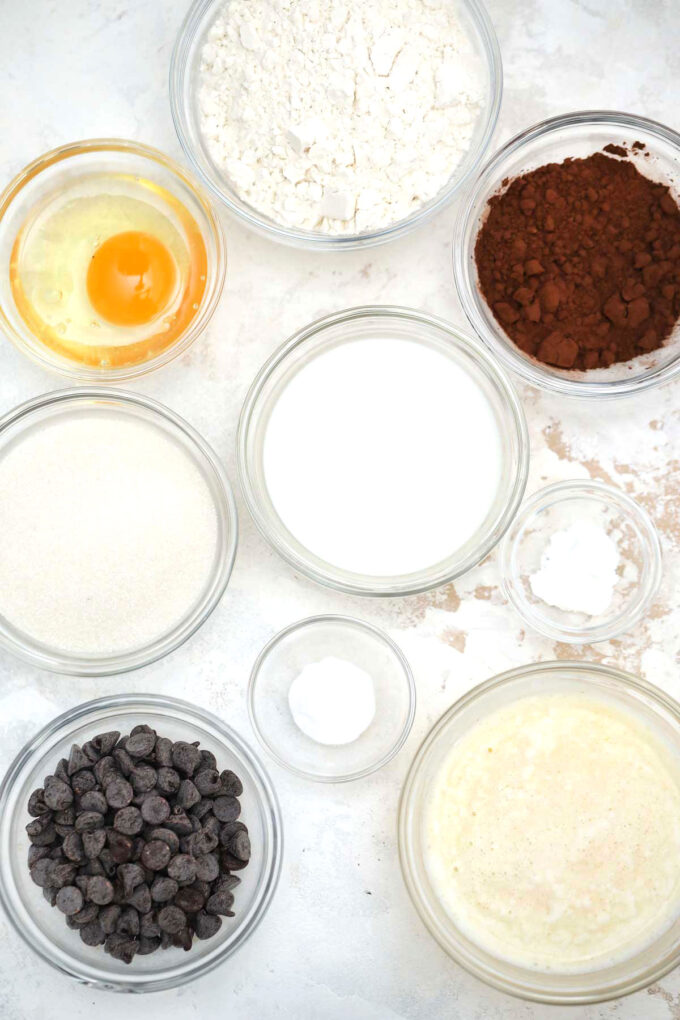 Though they might not have the crispy top as the oven-baked once, they will be super tender and quick to make. To get the crispy top, you can simply put them on broil for 1-2 minutes when done, and you will have the best of both worlds!
This recipe is perfect for Mother's Day, it is easy to make and can be enjoyed for breakfast or made ahead of time for brunch parties. It reminds me of my childhood, and all the chocolate-filled mornings, as for me and my mom, both have a sweet tooth.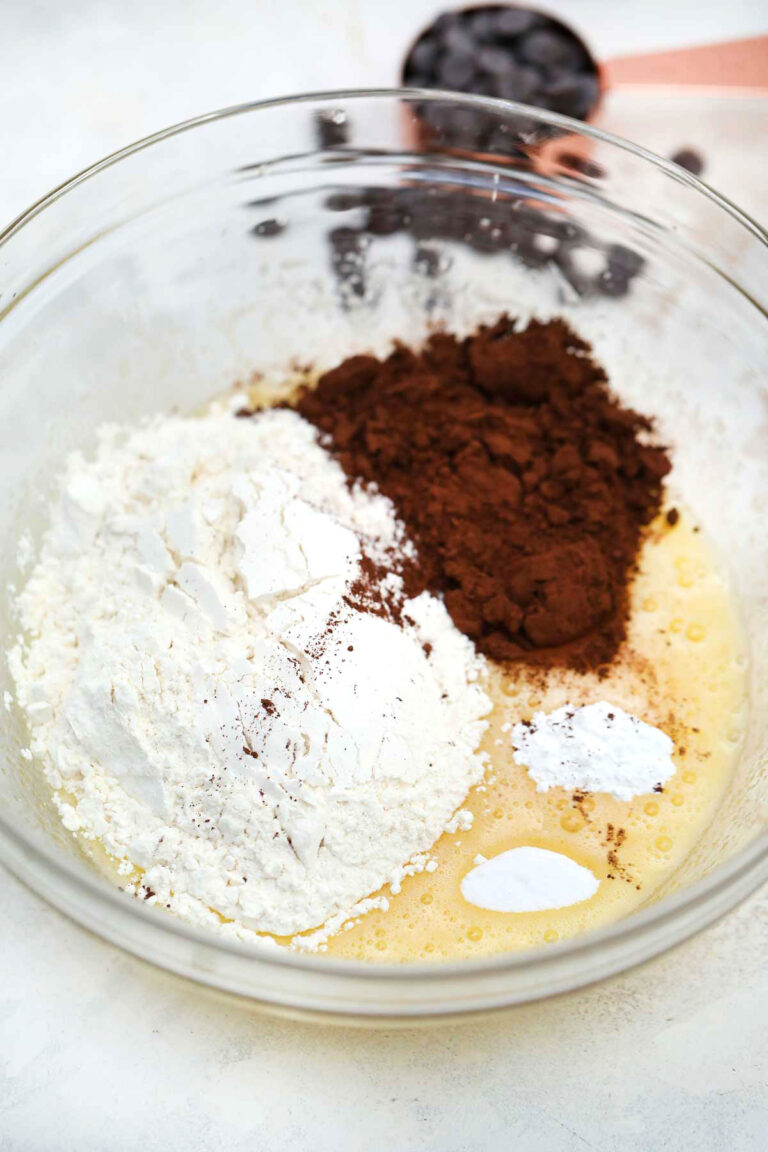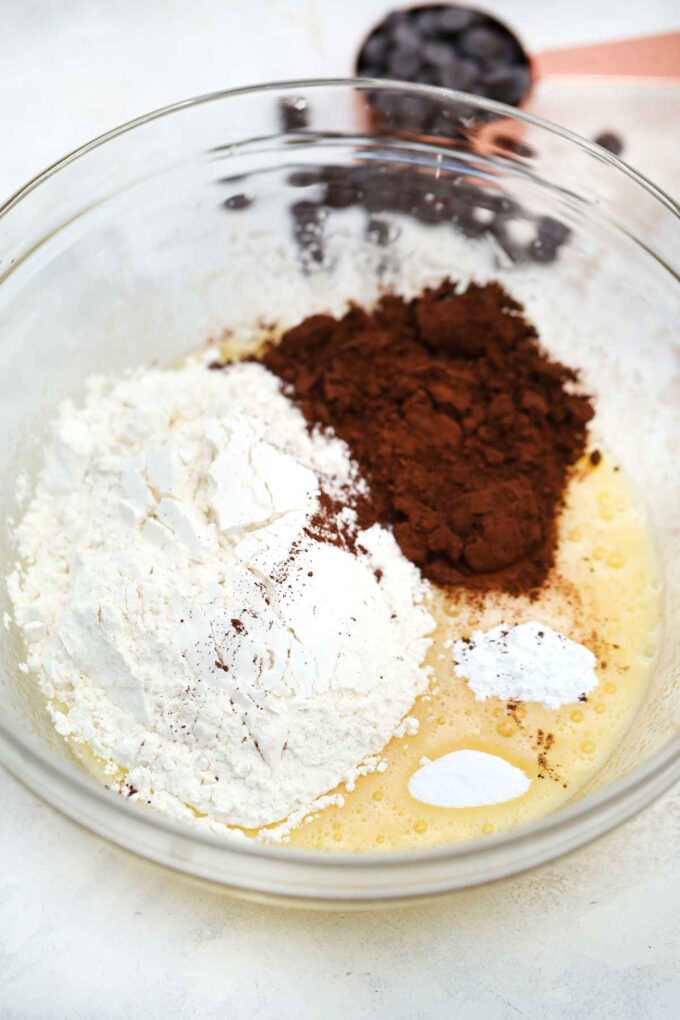 How to make Instant Pot Chocolate Muffins?
This is a super easy recipe to make, and ready in less than 20 minutes. Apart from the ingredients, you will need the following:
An Instant Pot – We love this model, and it's functionality. It is simple to use, and has plenty of cooking options, which we love!
Silicone molds – It is very handy and perfect for these treats. You can also go with a larger or smaller version, depending on your preferences.
Trivet – This is needed to place the silicone molds on. It is also useful for many other recipes, and it is pretty cheap. Therefore, we recommend getting it as you will be using it a lot when pressure cooking.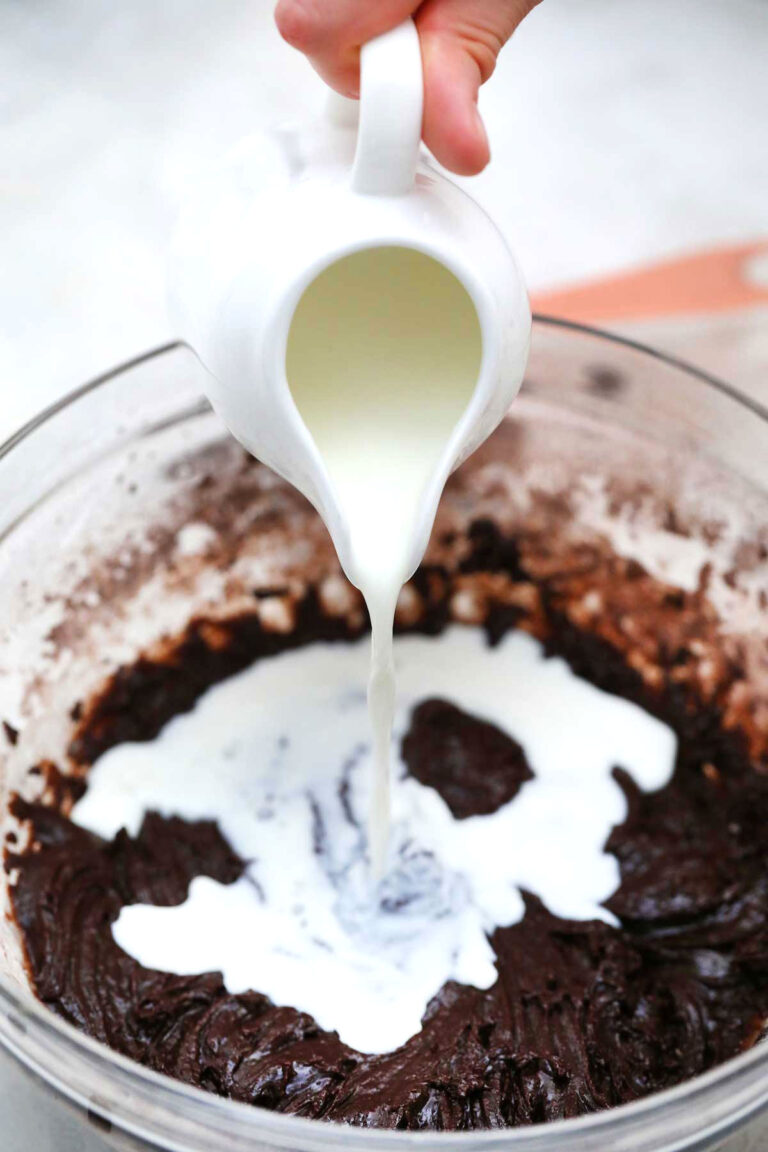 Start by mixing all the ingredients in a large bowl.
Then, spray the silicone molds with some baking oil, and then using a scoop, fill up the batter mixture in them. Make sure not to overfill the molds, fill about 3/4 of each cup.
Place the trivet on the bottom of the pot, and then place the filled molds on top of it.
Lastly, cover them with foil, close the lid, and cook on high for 12 minutes. Please note, you will need to allow for some additional time for NPR (natural pressure release).
Once the pressure is out, open the lid, and carefully remove them from the molds. Allow some time for them to cool, and then enjoy!
As stated above, if you want to get the crispy top, simply put them in the oven and broil for 1-2 minutes.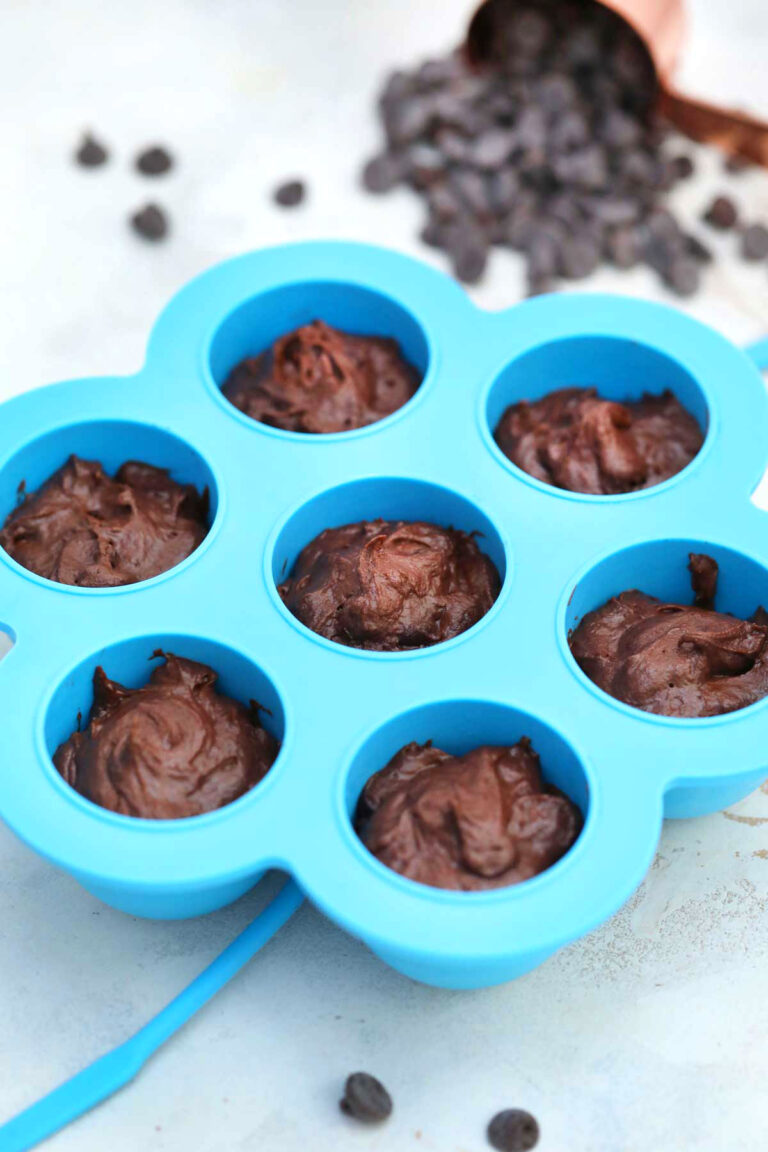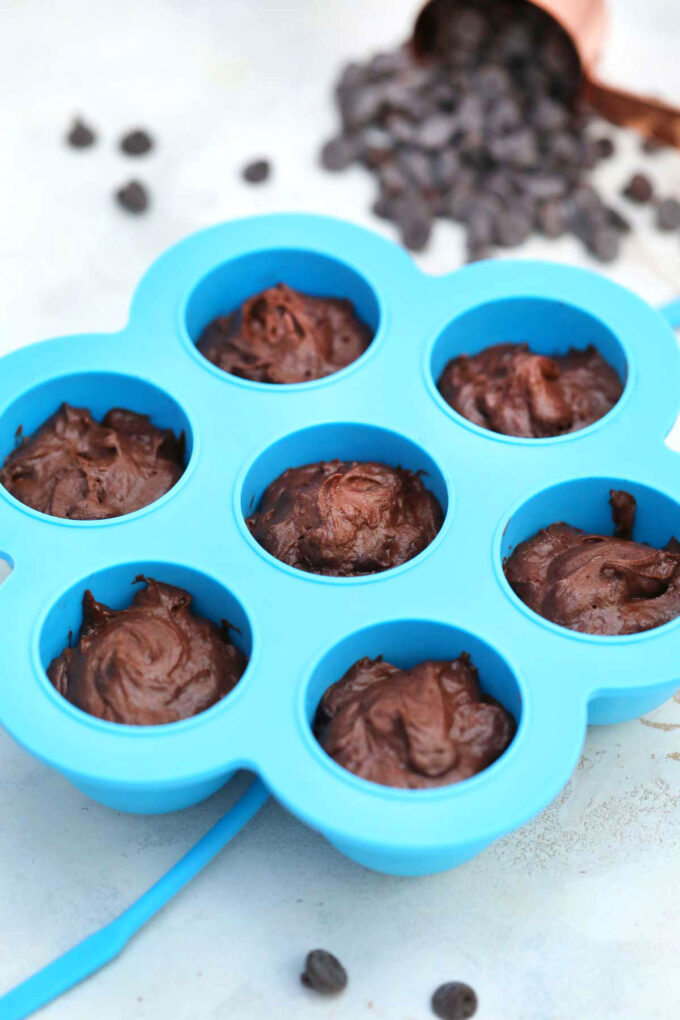 How to make Chocolate muffins in the oven?
If you don't have a pressure cooker, and would rather bake them in the oven, you can follow the same recipe steps up the placing them in the pot. You can use silicone molds which are oven-proof or regular muffin cups. Then, add the batter mixture, and then bake them for 22-25 minutes in the oven at 350 degrees Fahrenheit or 180 degrees Celsius.
Also, you can check our oven-baked banana chocolate muffin recipe by clicking this link.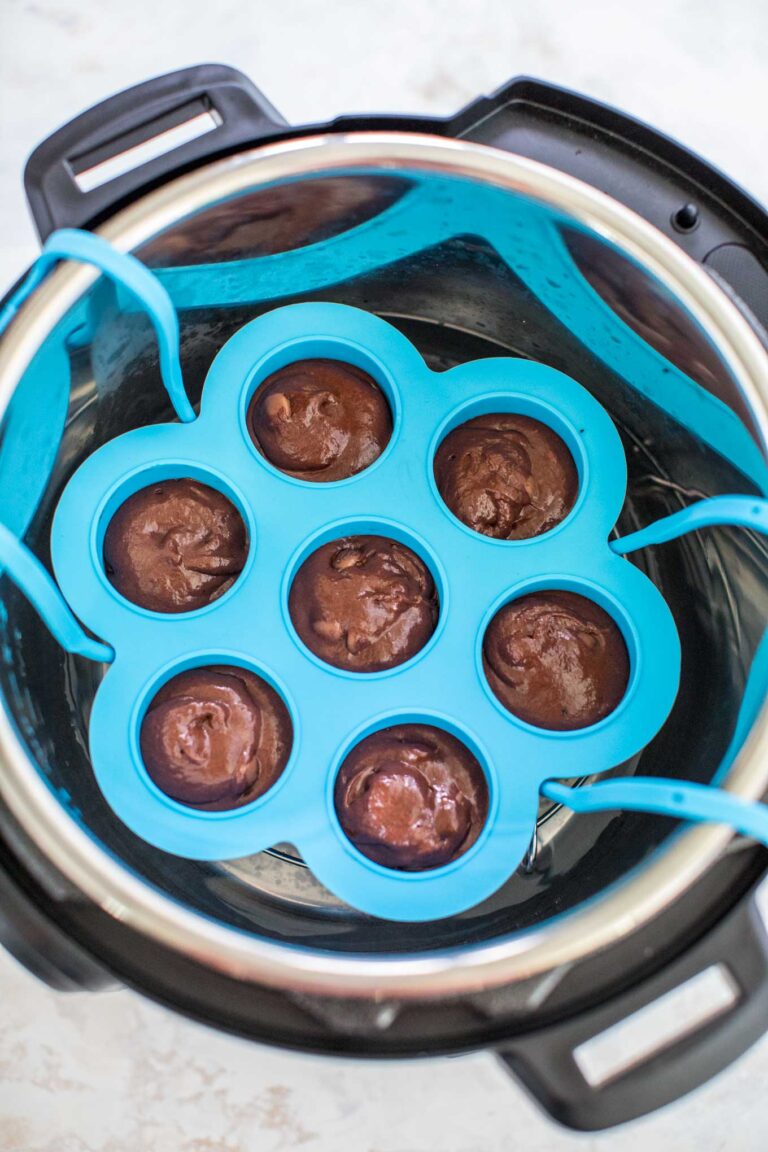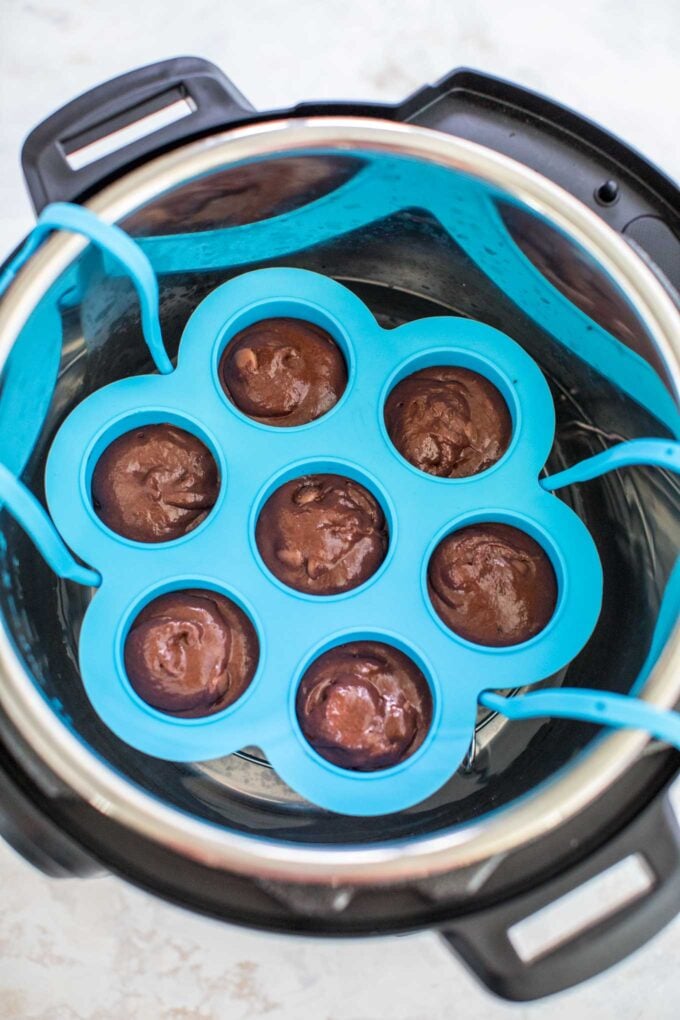 HOW LONG WILL Instant Pot Chocolate Muffins STAY FRESH?
They are best served fresh on the same day. However, you could easily store them for a longer period by wrapping them in a plastic wrap at room temperature for up to 3-4 days.
Similarly, they can be stored in the fridge in an airtight container, or aluminum foil for up to 5-6 days.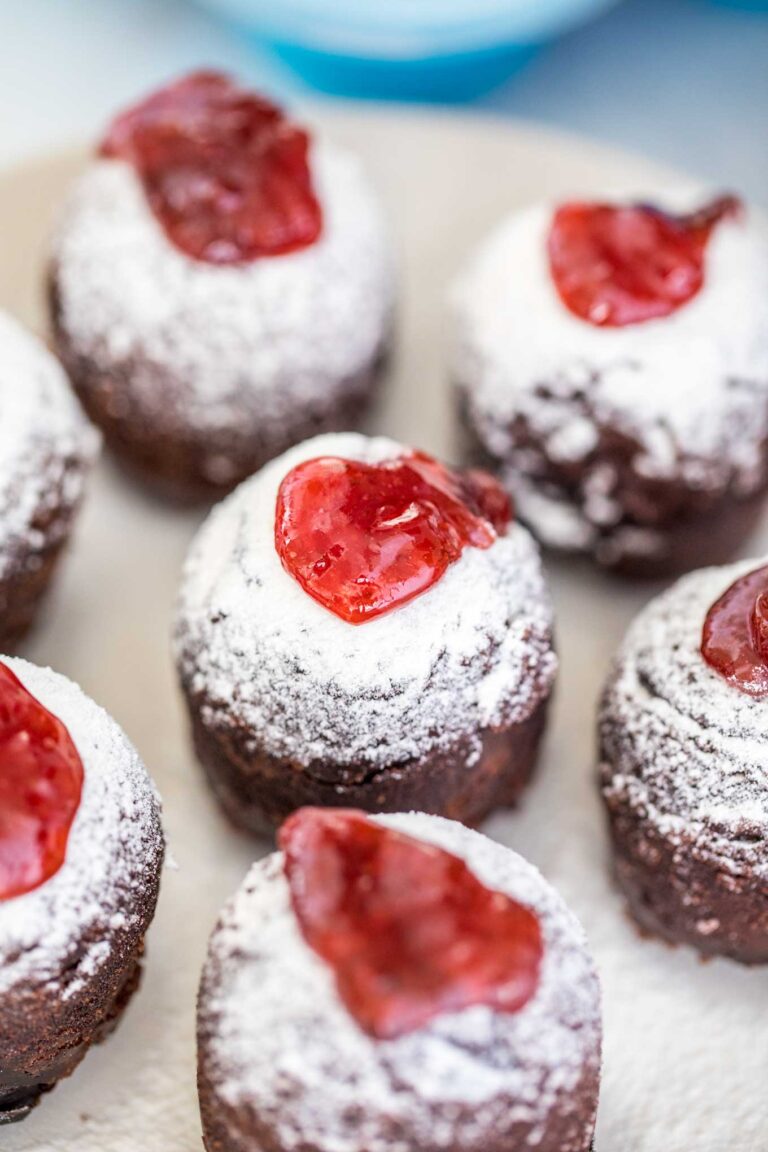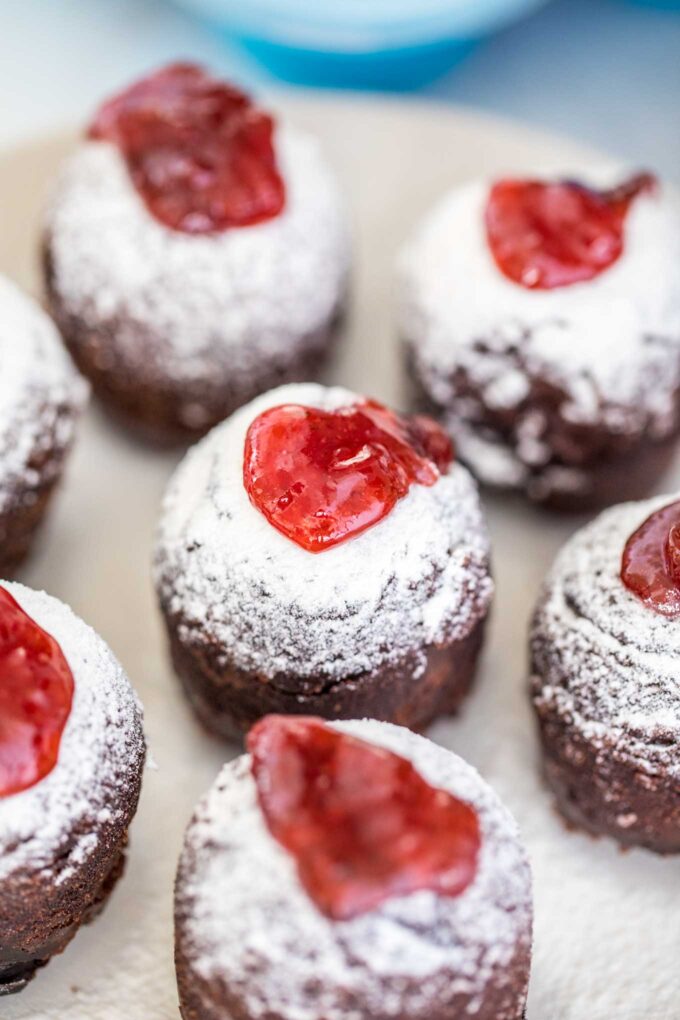 Recipe Tips
These would make a nice treat for a special occasion, such as for Mother's Day.
To make them gluten-free, replace the all-purpose flour with almond or coconut flour.
Because the chocolate flavor is front and center here, try using a high-quality product.
In addition, this recipe can be made with other fillings. Some alternatives would be using blueberries, dried cranberries, or even chopped walnuts.
Do not overfill molds, since you will cover them with aluminum foil, give them some space to raise when cooking. Therefore, is best to fill about 3/4 of the cup.
Once the pressure is released, remove the muffins right away from the mold to stop the cooking process.
Save Recipe
Easy Instant Pot Chocolate Muffins
Author: Catalina Castravet
Serves: 7 muffins
Prep time:

10

minutes
Cook time:

22

minutes
Total time:

32

mins
Calories: 293 Carbohydrates: 37 Protein: 4 Fat: 15 Saturated Fat: 3 Cholesterol: 24 Sodium: 248 Potassium: 233 Fiber: 3 Sugar: 14 Vitamin A: 685 Calcium: 76 Iron: 2.9
Save Recipe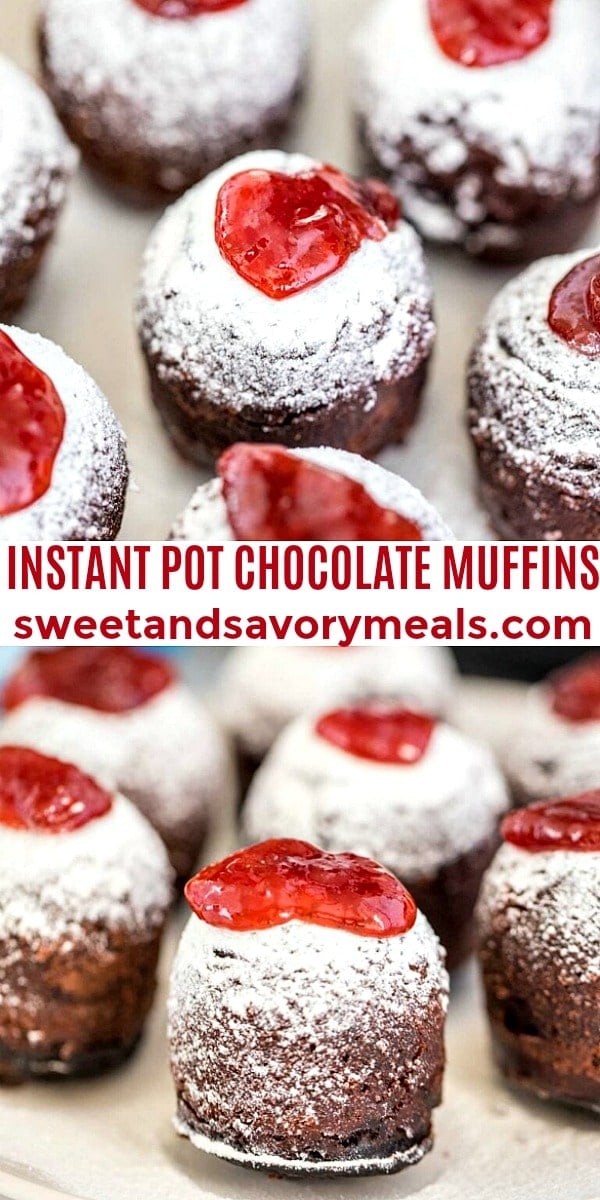 More recipes you might love