Classic Penne alla Vodka [Video]
Penne alla Vodka is a delicious dish that any pasta lover will enjoy! Adding vodka to the tomato-based sauce is a nice twist to a rather simple pasta dish.
Who does not love pasta? I have many recipes involving noodles because they are hearty and are pretty easy to cook. Check out our recipes for Cheeseburger Pasta, Pesto Pasta Salad, and Taco Pasta!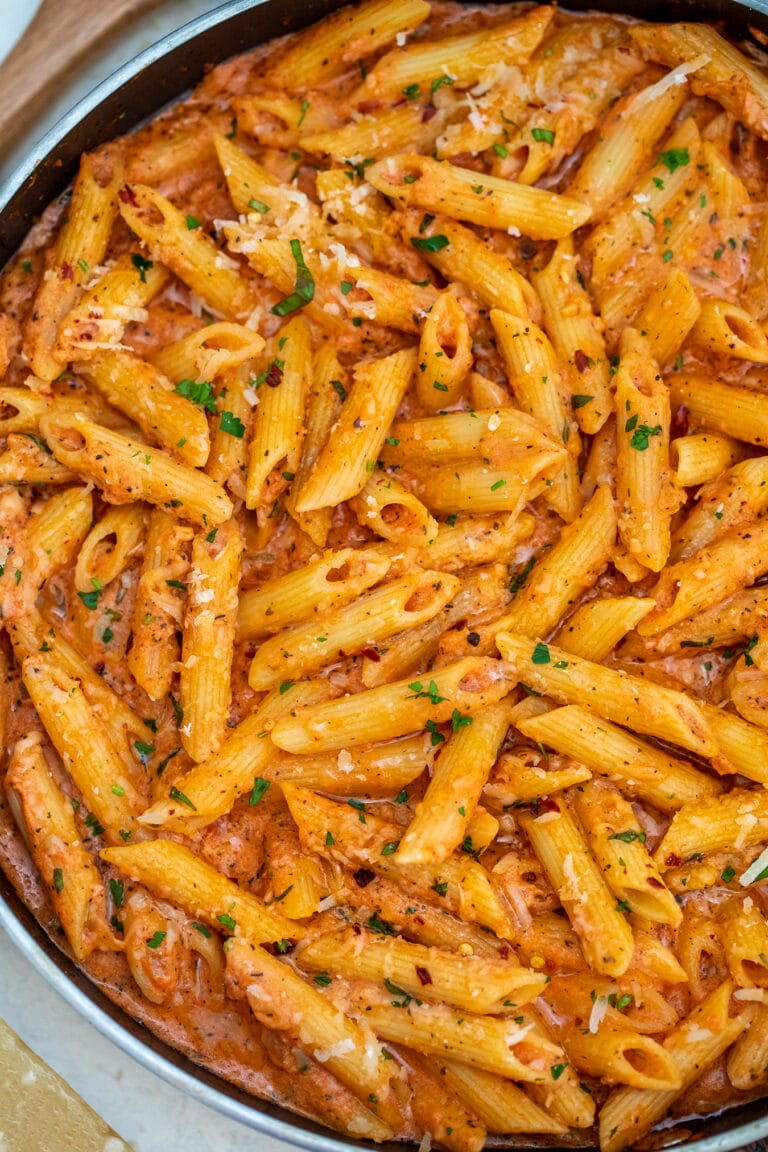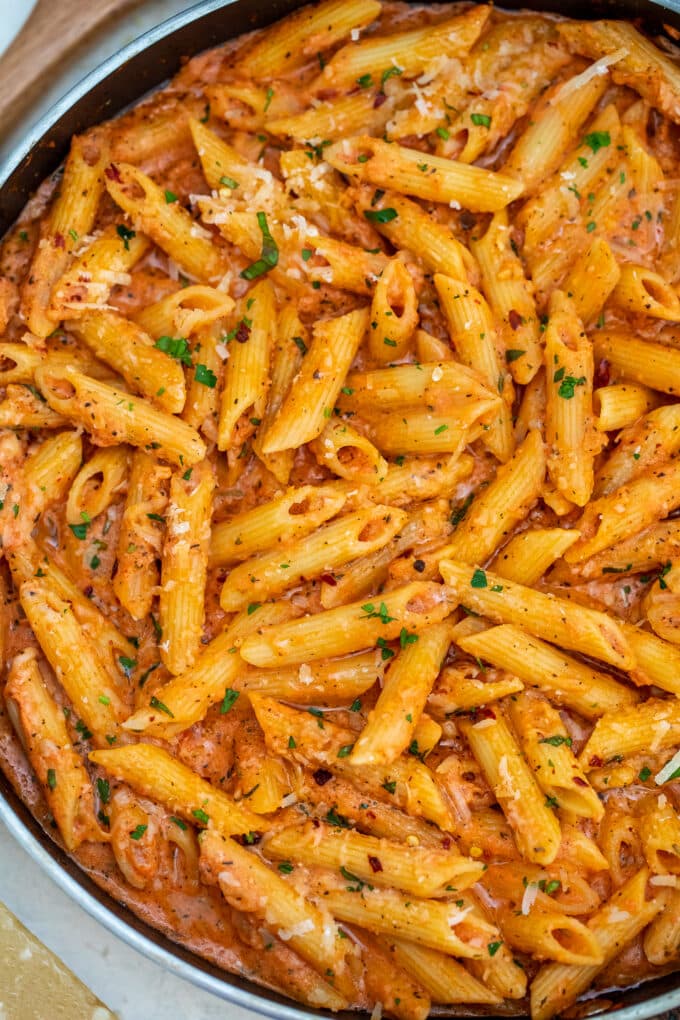 Penne alla Vodka Recipe
This is an Italian-American dish that has stuck around for years because it is simply delicious! It is creamy and hearty, and the sauce has a defined kick to it that is unique.
No wonder why restaurants all over the world feature this dish on their menus. This dish from the 1970s remains a popular choice among restaurant-goers.
But do not go to your favorite Italian restaurant just yet! Knowing this recipe has saved me a lot of trips to costly restaurants.
It is made with basic ingredients, nothing too fancy, and does not require special techniques but the taste is superb. Have this restaurant-quality dish at home with this easy recipe!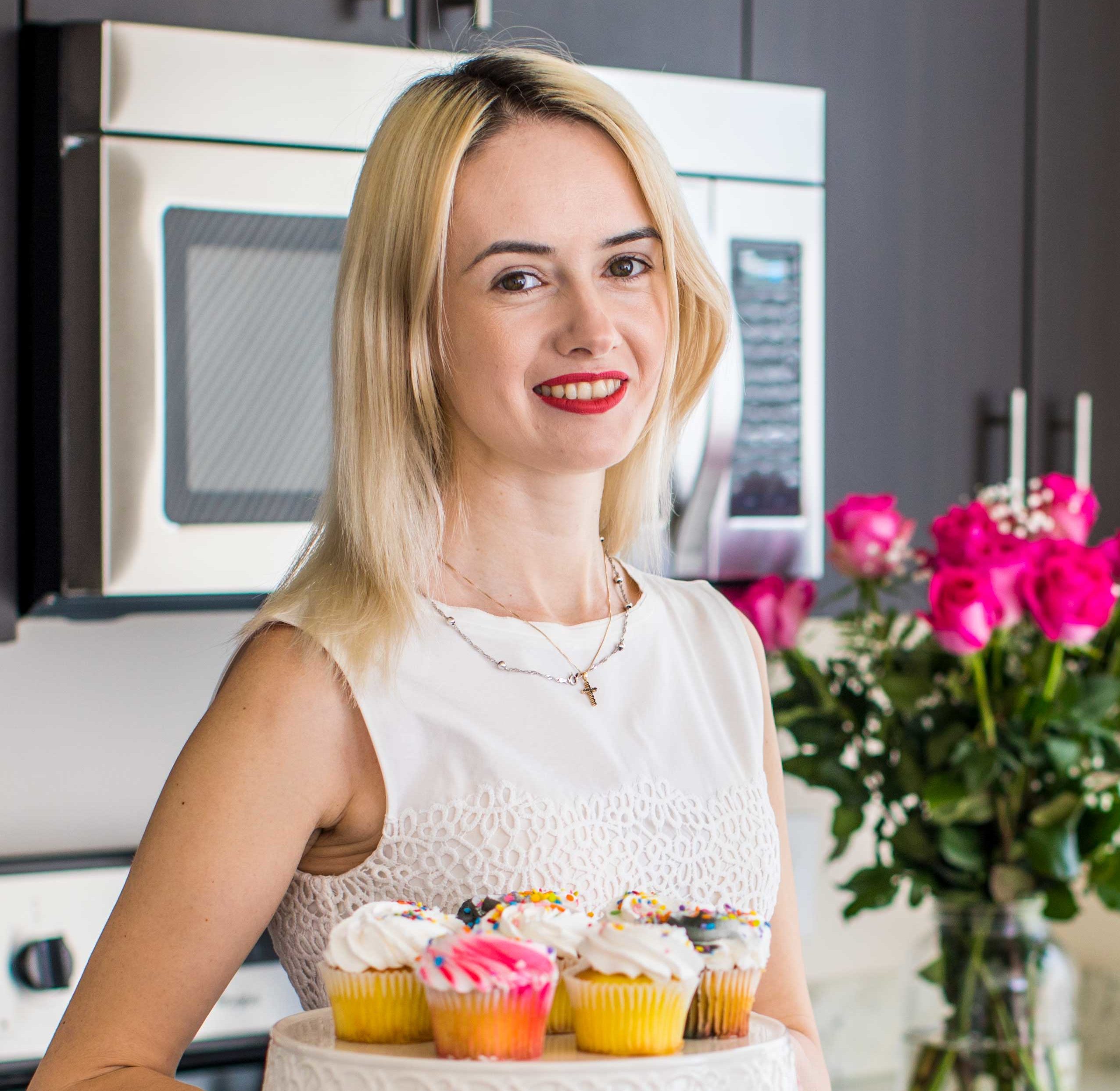 Follow us on Pinterest for more delicious recipes!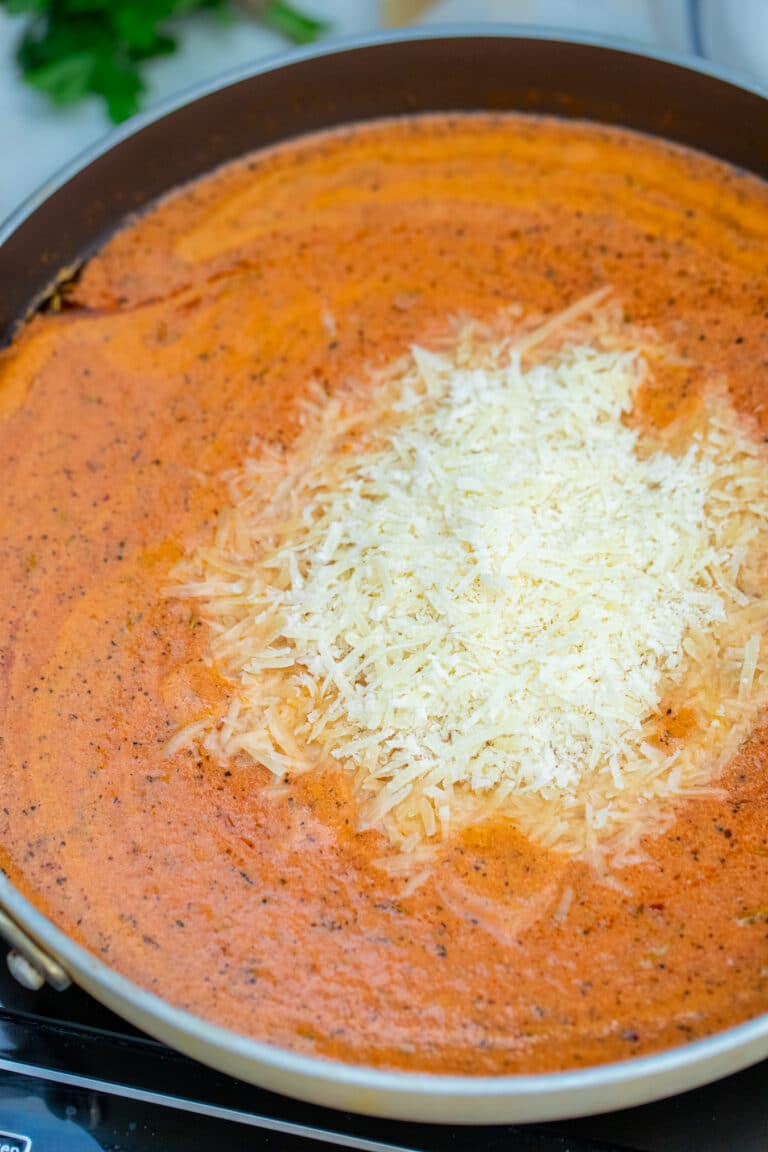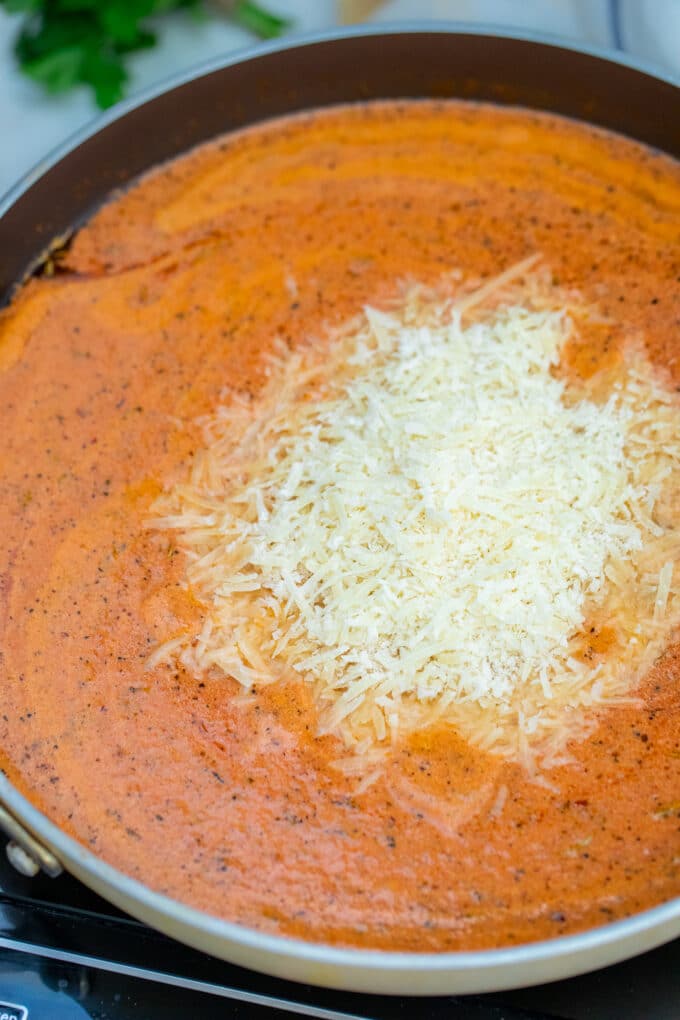 What is Penne alla Vodka?
It is made traditionally with penne as the pasta and the red sauce is made with tomatoes, cream, pancetta or bacon, and vodka. It is largely an American dish that has authentic Italian touches.
Both Italy and America claim to have invented this dish. The origin is not defined but it has grown popular in America in the disco scene of the 1980s.
Does Penne alla Vodka have vodka?
Yes, it does! Hence, it was called as such. If you are wondering if you will get intoxicated by consuming this, then, the answer is no. By the time it is served, you will no longer be able to discern the alcohol.
It is said that the vodka's role is to release flavors from the tomatoes that are only possible with the addition of alcohol. This is a popular technique in Italian cuisine. Another function is to keep the cream and oil emulsified.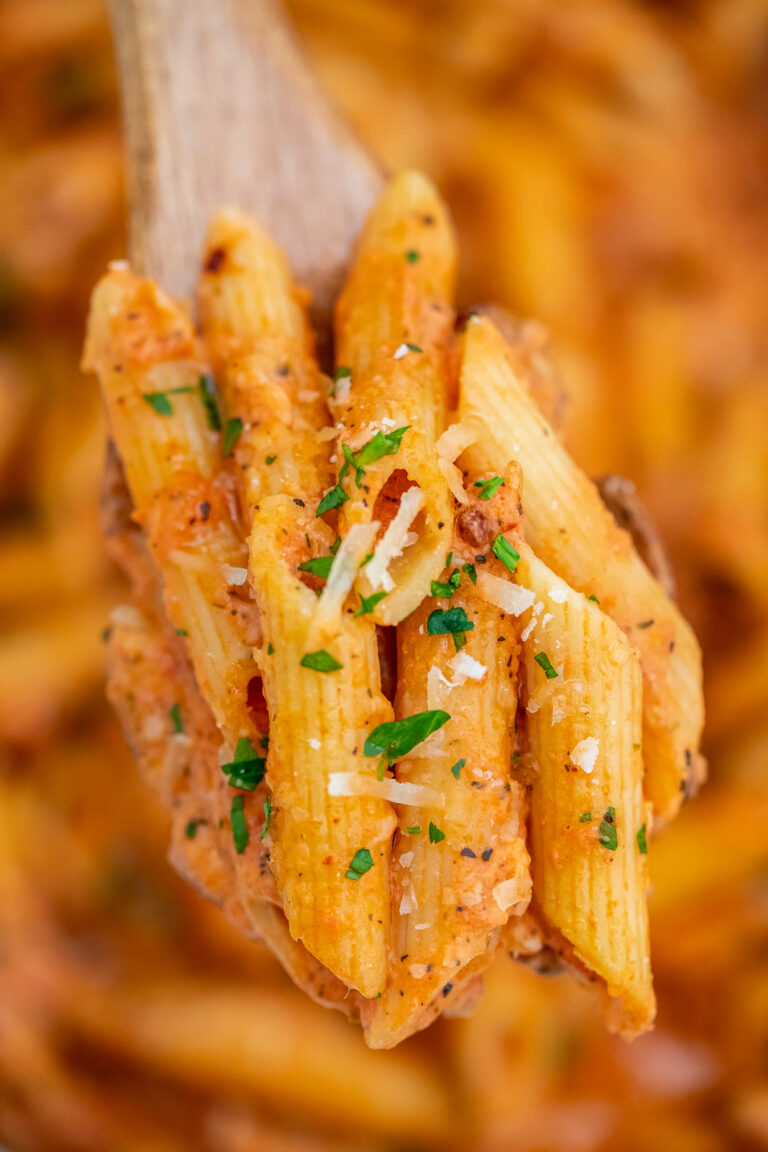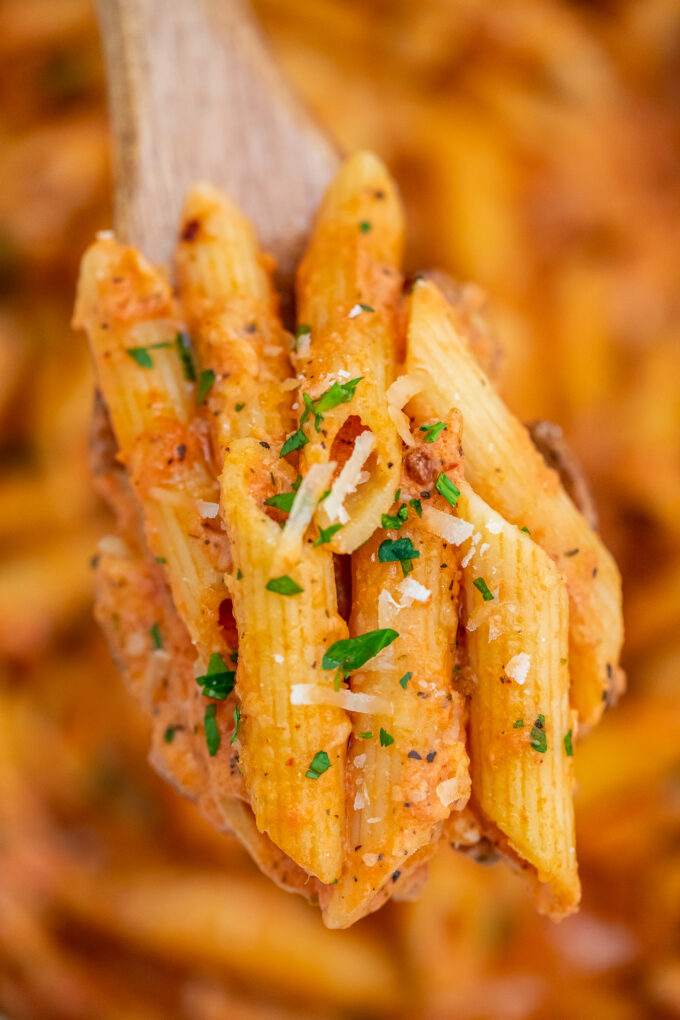 How to Make Penne alla Vodka:
Prep the pasta: Cook the penne according to the instructions in the package.
Make the sauce: Sauté the aromatics in butter. Add the red pepper flakes and other seasonings. Meanwhile, make a puree out of the tomatoes by using the blender or food processor then, add it in. Add the vodka, simmer for 10 minutes, then, add in the cream and cheese. Simmer further.
Combine: Pour the sauce on top of the cooked penne.
Serve: Top with more cheese, red pepper flakes, and basil leaves then, serve.
What goes well with it?
I suggest that you pair with any of the following equally tasty sides:
Can you make it in advance?
Yes! What you can do is cook the sauce and penne in advance, store separately in the fridge, then, reheat together on the stove.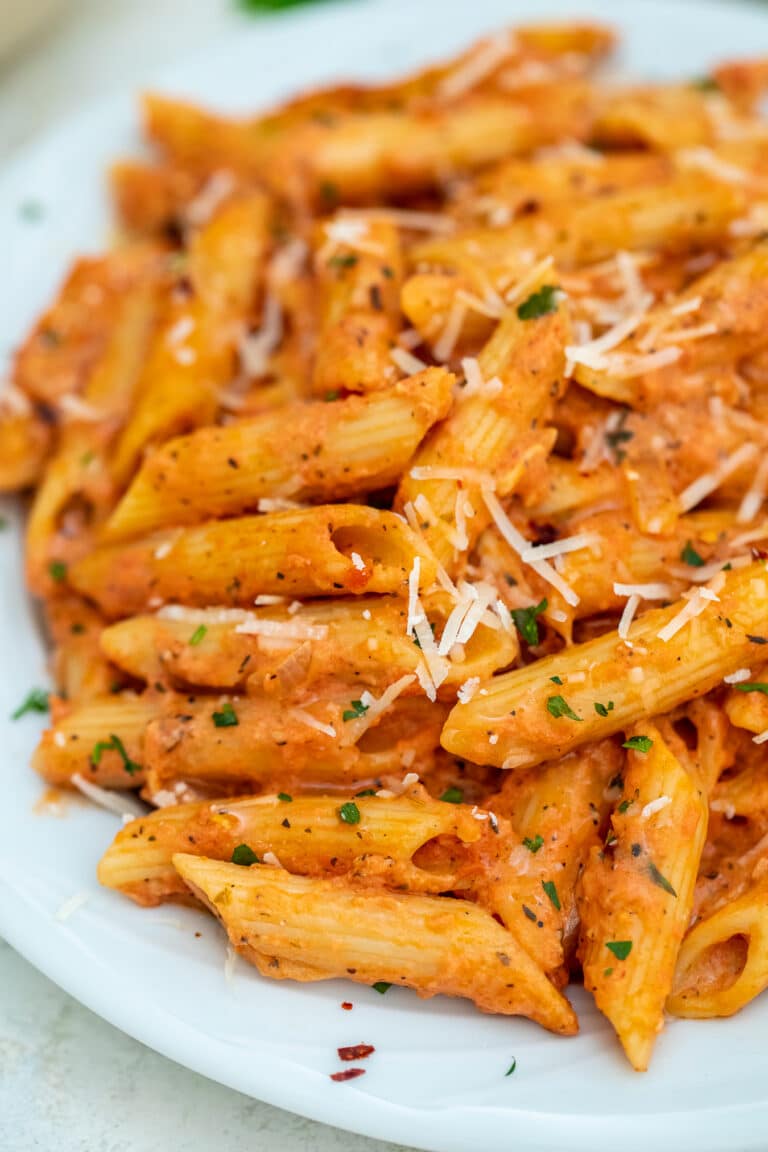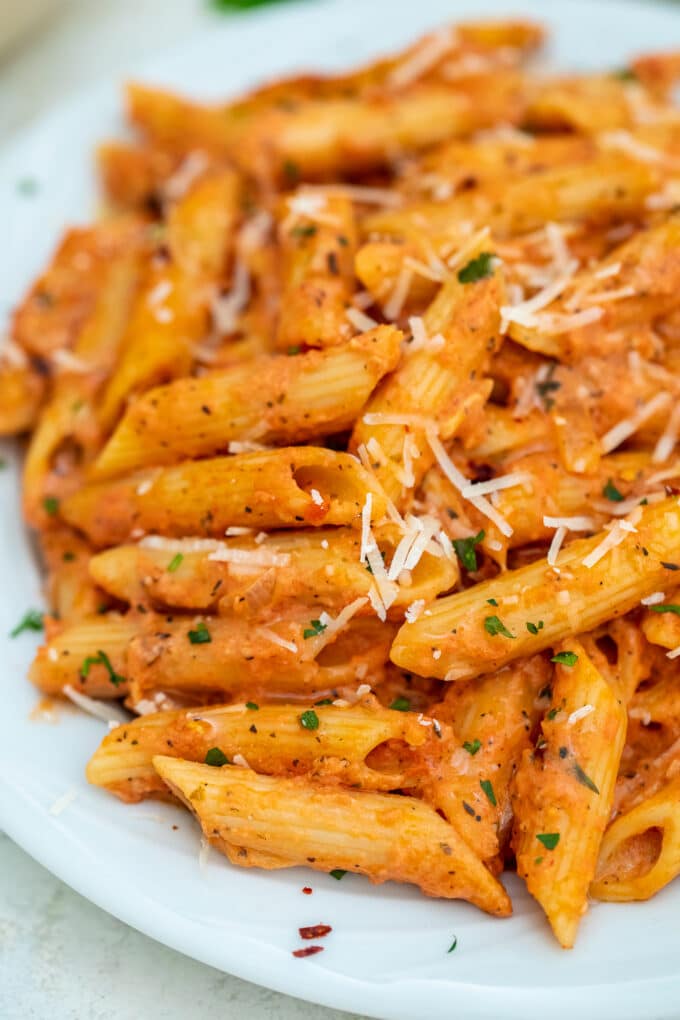 How to Store:
Refrigerate: Penne can stay good in the fridge for 3 to 5 days as long as properly cooled and stored in an airtight container. Store the sauce separately for up to a week.
Freeze: This dish can be frozen with the sauce and penne combined. The dish can last for up to 2 months frozen in freezer bags.
Recipe Tips:
Add in bacon bits, grilled salmon bits, prosciutto, and grilled chicken breast strips to add protein to the dish.
Tomato paste is a nice substitute and it has a concentrated flavor making the sauce's flavors deeper and richer.
Use other types of short pasta such as rigatoni and rotini if you like.
Save Recipe
Penne alla Vodka
Penne alla Vodka is a delicious dish that any pasta lover will enjoy! Adding vodka to the tomato-based sauce is a nice twist to a rather simple pasta dish.
Author:
Serves: 6 servings
Prep time:

10

minutes
Cook time:

30

minutes
Total time:

40

mins
Nutrition information
Calories: 489 Carbohydrates: 69 Protein: 19 Fat: 12 Saturated Fat: 5 Cholesterol: 19 Sodium: 516 Potassium: 557 Fiber: 4 Sugar: 10 Vitamin A: 556 Vitamin C: 15 Calcium: 304 Iron: 3
Save Recipe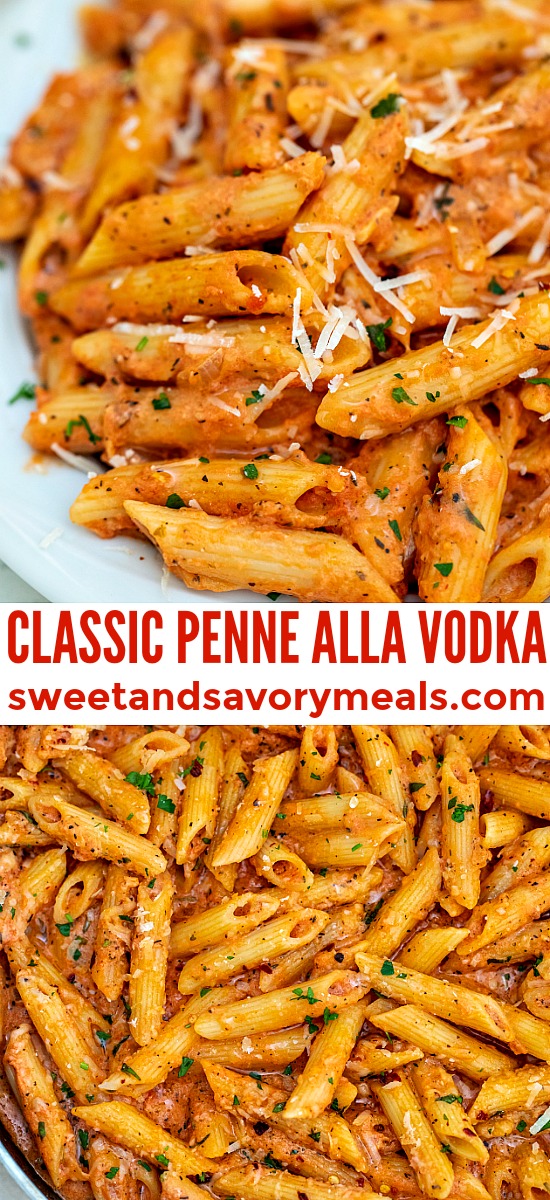 More recipes you might love
Categories: